Twitter Reacts As MJF Blurs Lines On His AEW Status
By Jason Hall
June 2, 2022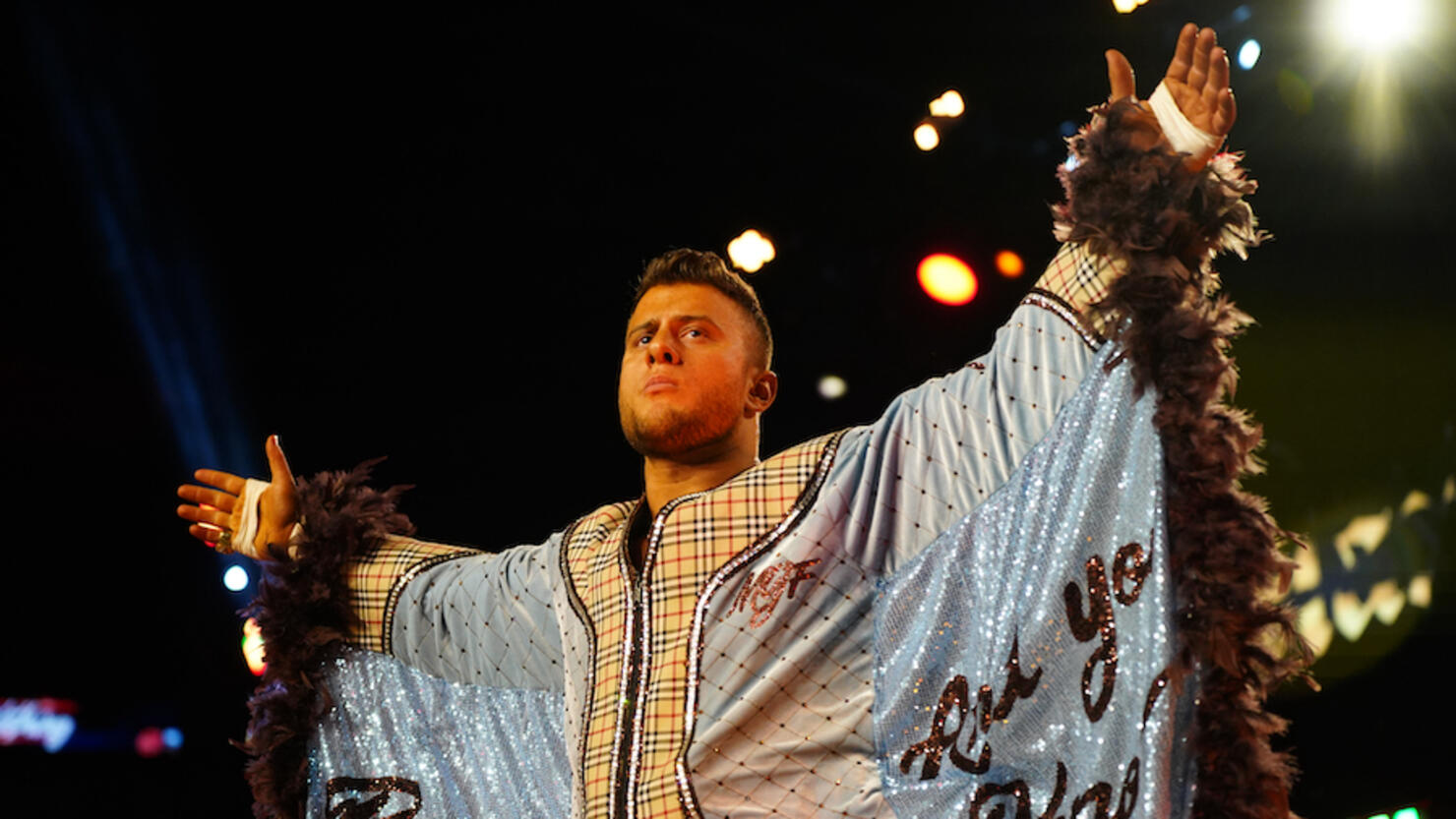 Photo: Courtesy of All Elite Wrestling
All Elite Wrestling star Maxwell Jacob Friedman delivered a show-stealing promo amid his reported displeasure with the company during the latest episode of Dynamite on Wednesday (June 1).
The Plainview, Long Island native addressed AEW founder, co-owner, president and CEO Tony Khan, who he referred to as "Boss," and how he was "taken for granted" by AEW management, despite being the company's top rising star, accusing Khan of hoarding money and instead "giving it to all the new ex-WWE guys he keeps bringing in."
Friedman, who referred to himself as "a generational talent" said "I don't want to be here anymore" in reference to his status with AEW and yelled "fire me, you f****** mark" directly into the camera as his microphone was cut off during the TBS live broadcast.
(WARNING: The video below contains some foul language)
The emotional promo came days after Friedman missed a scheduled appearance at AEW Fan Fest last Saturday (May 28) afternoon and was reported to have booked a flight out of Las Vegas, according to Fightful Select reported, though Friedman didn't get on the flight and made his scheduled appearance at the Double or Nothing pay-per-view event in a losing effort to his former on-screen bodyguard Wardlow.
Numerous fans praised MJF's promo -- which hasn't been shared by AEW's social media accounts -- as one of the best segments in the company's three-year history, while still questioning what was real and what was part of the show.
Work/shoot who cares?@The_MJF is the most interesting thing in wrestling right now, and it isn't even close.

Wrestling is at its best when it plays off real-life issues. When it blurs the lines and makes you wonder. No one does it better than MJF right now.

What a segment.

— Ariel Helwani (@arielhelwani) June 2, 2022
Two hours later, that MJF segment was a top five promo I've ever seen in my life. The rest of Dynamite was good but nothing compared to that.

— Brandon Walker (@BFW) June 2, 2022
That was one of the greatest in ring moments … ever.

That's not an exaggeration. That's not getting caught up in the moment.

What @The_MJF did in the ring just now is the stuff of legend. Soak it in and don't take it for granted. #AEWDynamite

— Rasslin' (@rasslin) June 2, 2022
That was IN SANE. BUT… is it still a work? TK could have cut the mic off very quickly. It's different from the pipe bomb if it's truly breaking kayfabe and I'm sold on the promo but not that it's a shoot….

— Eccles (@cjeccles) June 2, 2022
MJF pipe bomb is up there with any of my favorite old school attitude era wrestling moments. I don't watch anything for 7 minutes, I watched every second of this. Fucking awesome https://t.co/Bu0H4zvwEa

— KFC (@KFCBarstool) June 2, 2022
MJF just cut the promo of a lifetime. The best ones tend to be the ones that do blend reality and fiction and few can pull it off better than him today. #AEWDynamite

— Jason Solomon (@solomonster) June 2, 2022
Friedman has publicly acknowledged his upcoming free agency in 2024 and the interest he'll likely receive from both AEW and WWE.
Fightful had previously reported that Friedman -- who has been with the company since its initial launch in 2019 -- has become frustrated by his contract and pay scale in comparison to AEW's recent acquisitions.
Khan was reportedly willing to discuss a new contract with MJF and offer "top performer money," however, wanted to reach an extension to avoid his upcoming free agency, which Friedman was not willing to accept.
Fightful reported that Friedman's public comments of going "wherever the money is" caused a heated exchange with Khan in early April and the wrestler has kept to himself much more since the argument took place.