Michael Anthony Says Alex Van Halen Will Make The Call On EVH Tribute Show
By Andrew Magnotta @AndrewMagnotta
June 6, 2022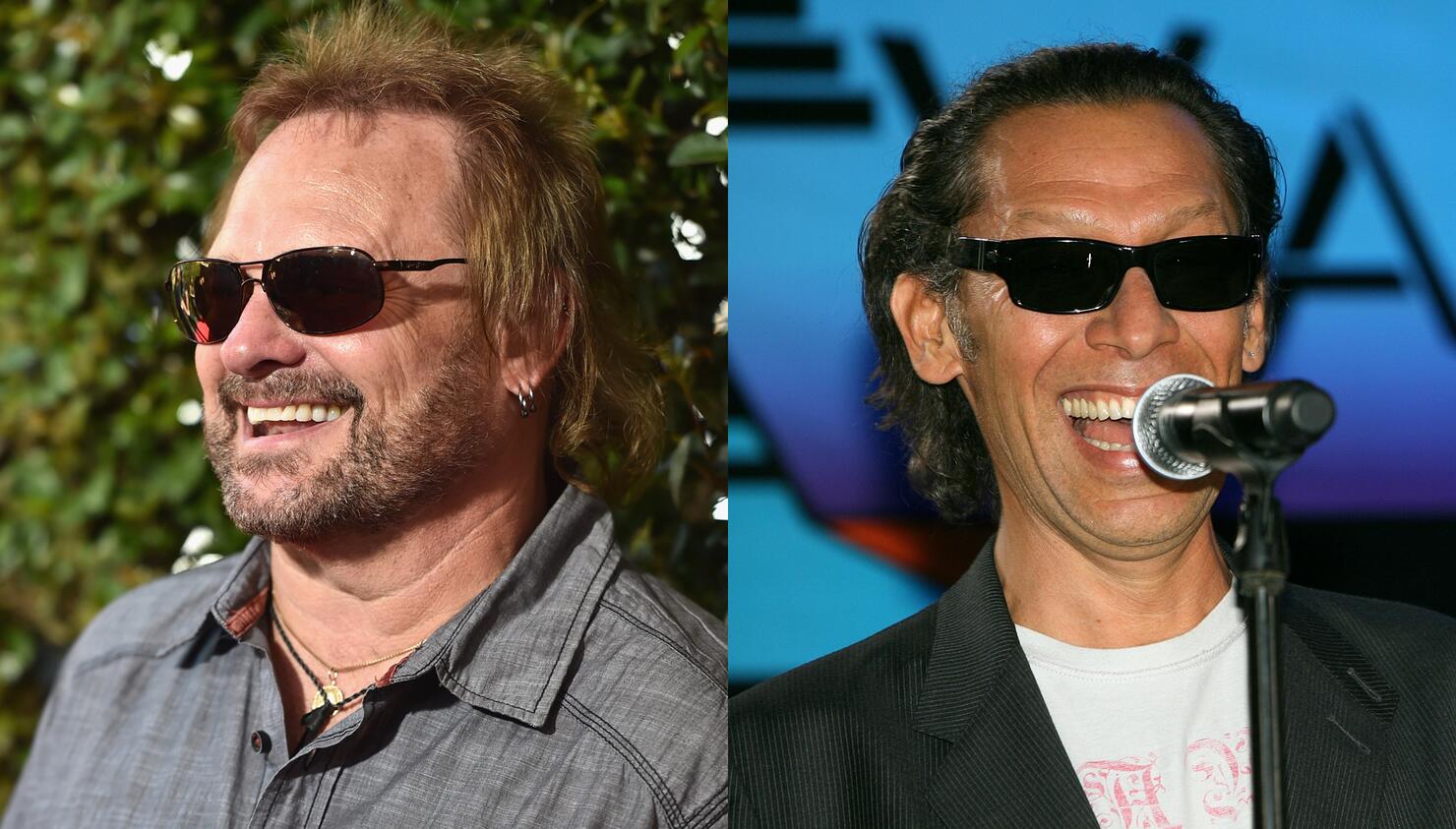 Michael Anthony is hopeful that a rumored live tribute to Eddie Van Halen will move forward, despite the details having leaked earlier this spring.
The longtime Van Halen bassist tells Eddie Trunk that the whole project "hinges upon Alex [Van Halen]."
Anthony revealed in May that he's had conversations about the project with Alex, David Lee Roth and longtime VH manager Irving Azoff. He suggested at the time that Alex's level of comfort with performing after the death of his younger brother was the biggest lingering question.
"I have spoken with Alex on occasion," Anthony told Trunk. "And for the most part, we don't even speak that much about music — more about just family, how we're doing and stuff like that. I know it still pains him a lot as far as Eddie goes and will probably for the rest of his life. But I spoke with him and Dave last year about a possible something, but Dave just starts going ... And we basically just had a kind of conference call to discuss it, and then that other call didn't happen for whatever reason on their end. I told them I'd obviously be interested."
He added that the proposed show or shows would be "a celebration of the music" and not a Van Halen reunion.
Though there has been talk that the tribute would be taken on the road, Anthony said his conversations just revolved around a single show so it wouldn't look like "a cash grab."
While Alex has not commented publicly on the idea, Roth hinted in a statement issued to Van Halen News Desk that he was open to the tribute show idea. It remains unclear whether Roth would come out of retirement to join in, but he's shown signs that he's not finished performing.
Regardless of Roth's decision, Anthony added that the whole thing "really hinges upon Alex." He said he's ultimately not sure if it will become a reality.
"And he's gotta be the person, really, that wants to do this and give his blessing to the whole thing for it to move forward. And like I said, when we speak, we really don't even speak about doing anything like that at this point. He's still healing. And if it gets to that point, I'm sure Alex will be the first one that'll wanna do something like that."
Anthony remains focused on Sammy Hagar & the Circle with tour dates all through the summer.
The band also has another new album being prepared for release later this year.