Draymond Green's Wife Rips Celtics Fans, NBA Over Game 3 Chants
By Jason Hall
June 9, 2022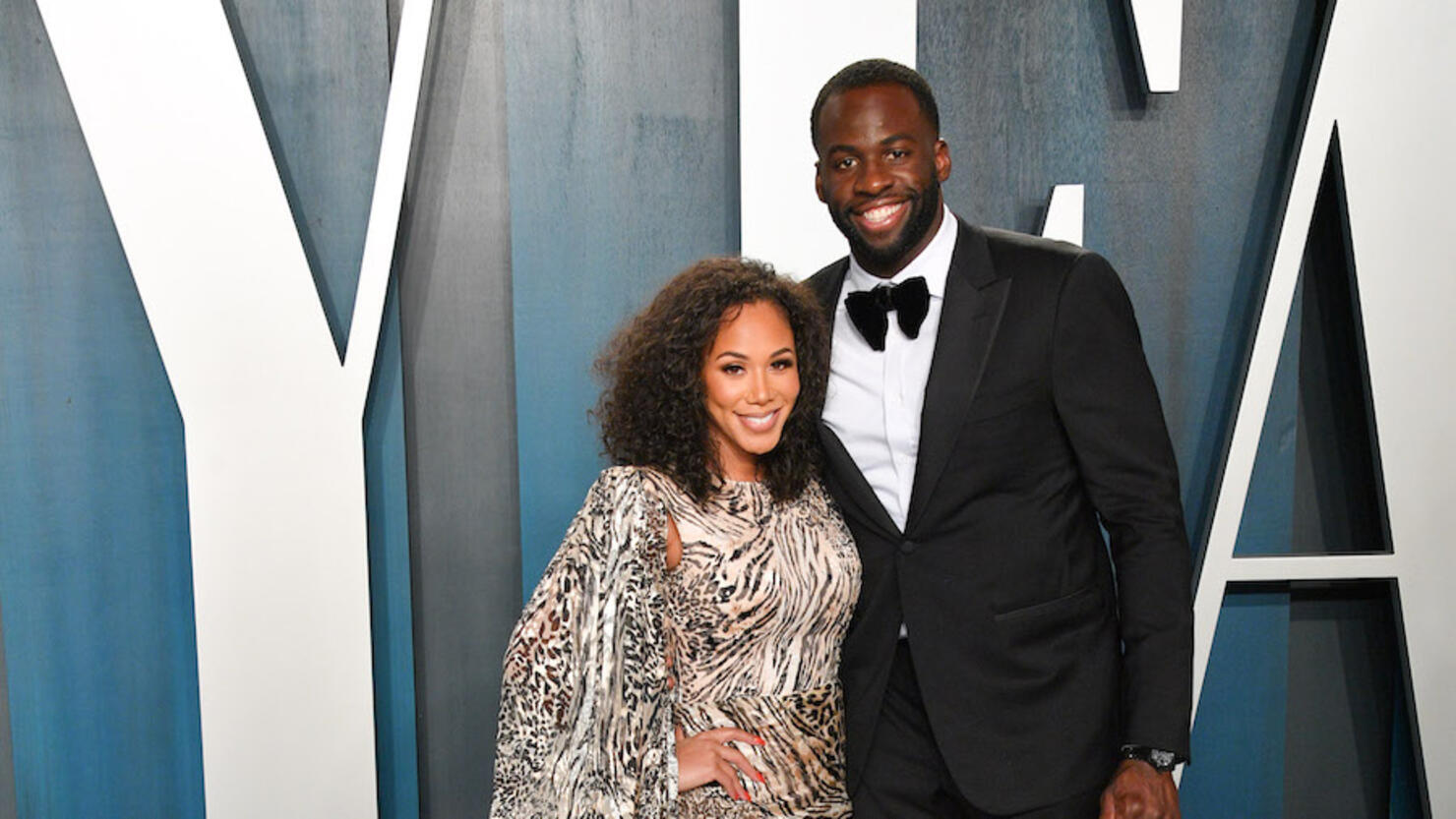 Hazel Renee, the wife of Golden State Warriors forward Draymond Green criticized Boston Celtics fans and the NBA following obscene chants directed at her husband during his team's 116-100 loss in Game 3 of the 2022 NBA Finals at TD Garden on Wednesday (June 8) night.
"Tough loss tonight BUT in NO WAY, shape or form should fans be allowed to chant obscenities at players!" Renee wrote on her Instagram story. "Are they not human? Is someone standing at your job saying off the wall things to you? The @nba has the audacity to have a whole code of conduct card at every seat about fans and their behavior and how they could be ejected from a game or banned but a whole crowd/section/numerous people get to chant F**k YOU DRAYMOND @money23green or call him a B**** or MF?! And nothing?? Like that's ok?!
"@Warriors fans would NEVER!! My kids were at the game tonight hearing the mess! Very DISGUSTING of you little @celtics fans. Just shameful!"
Draymond Green's wife, Hazel Renee, took to Instagram to call out Celtics fans for their 'F**k you Draymond' chants as well as calling him a 'b**ch' and a 'motherf**ker' in front of her kids. pic.twitter.com/v3E7kajQDL

— ClutchPoints (@ClutchPointsApp) June 9, 2022
Green told reporters after the game that he was expecting a hostile atmosphere as the series shifted from San Francisco to Boston for Game 3 and didn't want to give the Celtics fans a reaction.
Point guard Stephen Curry also said it was "par for the course" and "no different tonight" from previous road playoff games.
Head coach Steve Kerr and shooting guard Klay Thompson, however, were much more critical of the Boston fans.
"Classy," Kerr said, sarcastically. "Very classy."
"Dropping f-bombs with children in the crowd. Real classy. Good job, Boston," Thompson added, though also claiming that the crowd was not a factor in the Warriors' loss.
The Celtics moved ahead 2-1 in the series with Wednesday's victory and will host the Warriors for Game 4 at TD Garden on Friday (June 10) night.