Justin Bieber Is 'So Proud' Of Wife Hailey After Launch Of Skincare Brand
By Sarah Tate
June 15, 2022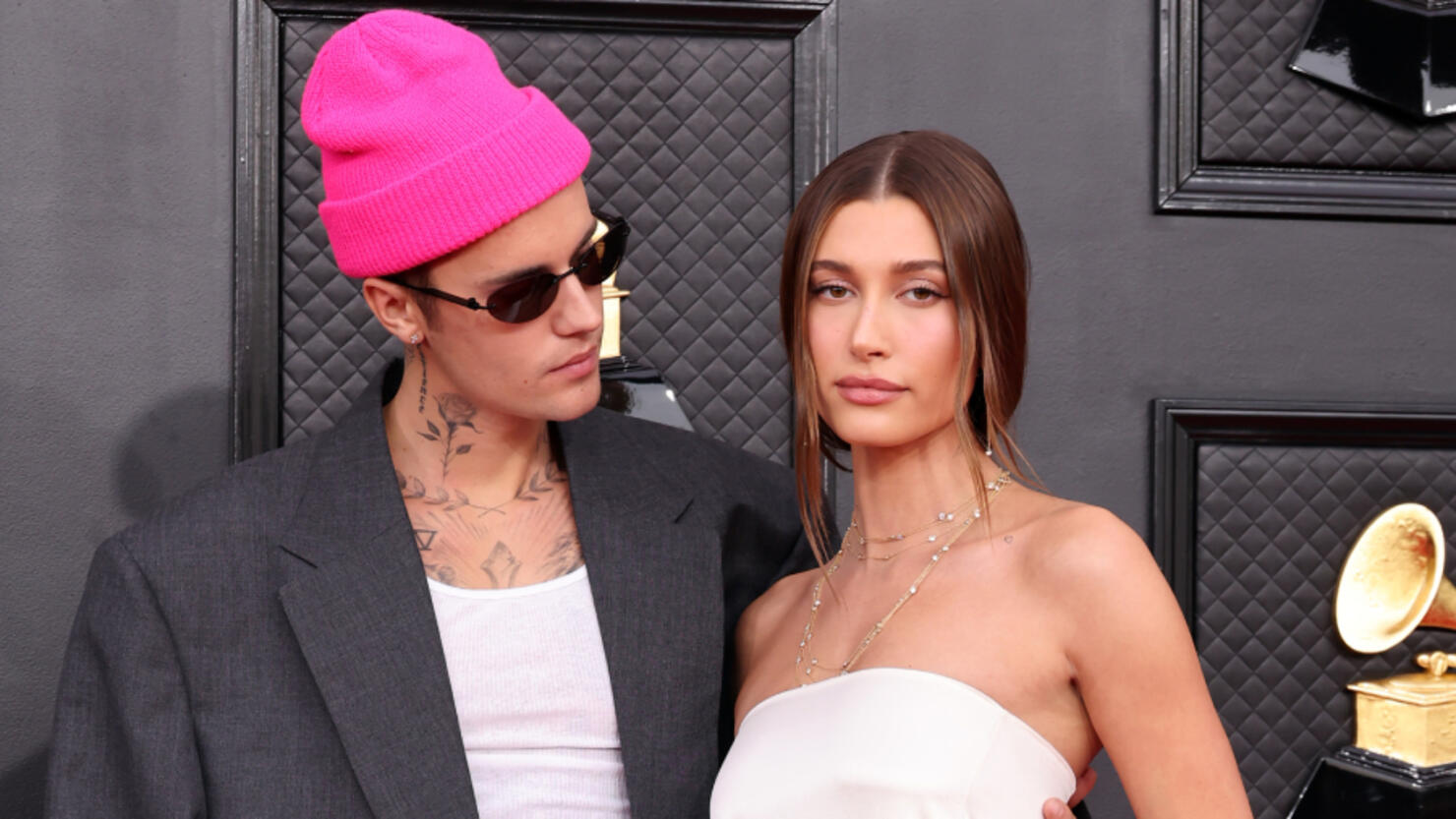 Justin Bieber is a proud husband following the launch of his wife Hailey Bieber's new skincare brand.
On Wednesday (June 15), the 25-year-old model launched Rhode Skin, her new line of curated vegan and cruelty-free skincare essentials that aim to provide a dewy glow and were "made with thoughtful intention," according to the line's Instagram.
The line includes three main products: a peptide glazing fluid aimed to plump and hydrate, a lightweight barrier restore cream moisturizer, and a restoring peptide lip treatment that comes in three flavors. While each product can be purchased individually, the "Rhode Kit" includes all five products in one set.
Following the drop, the "Peaches" singer gave his wife a sweet shoutout on Instagram on Wednesday to share with the world how proud he is of her hard work launching the new line.
"I am so proud of you baby," he said. "No one knows the long hours of care and passion that you have put into building a skincare brand that is truly to serve the people."
Bieber went on to praise his wife for "the most beautiful thing" about her, also revealing that he was one of the first to try out the new line.
"The most beautiful thing about you is your care to protect people with good ingredients that will help their skin to flourish like you did for me and my skin," he said. "PROUD IS AN UNDERSTATEMENT MY BEAUTIFUL GIRL! So many people are going to have beautiful Dewy skin because of your desire to give them access to the best! LOVE YOU SO MUCH."