A 'Scrubs' Reboot Is Coming, The Stars Just Need To Align (Their Schedules)
By John Popham
June 16, 2022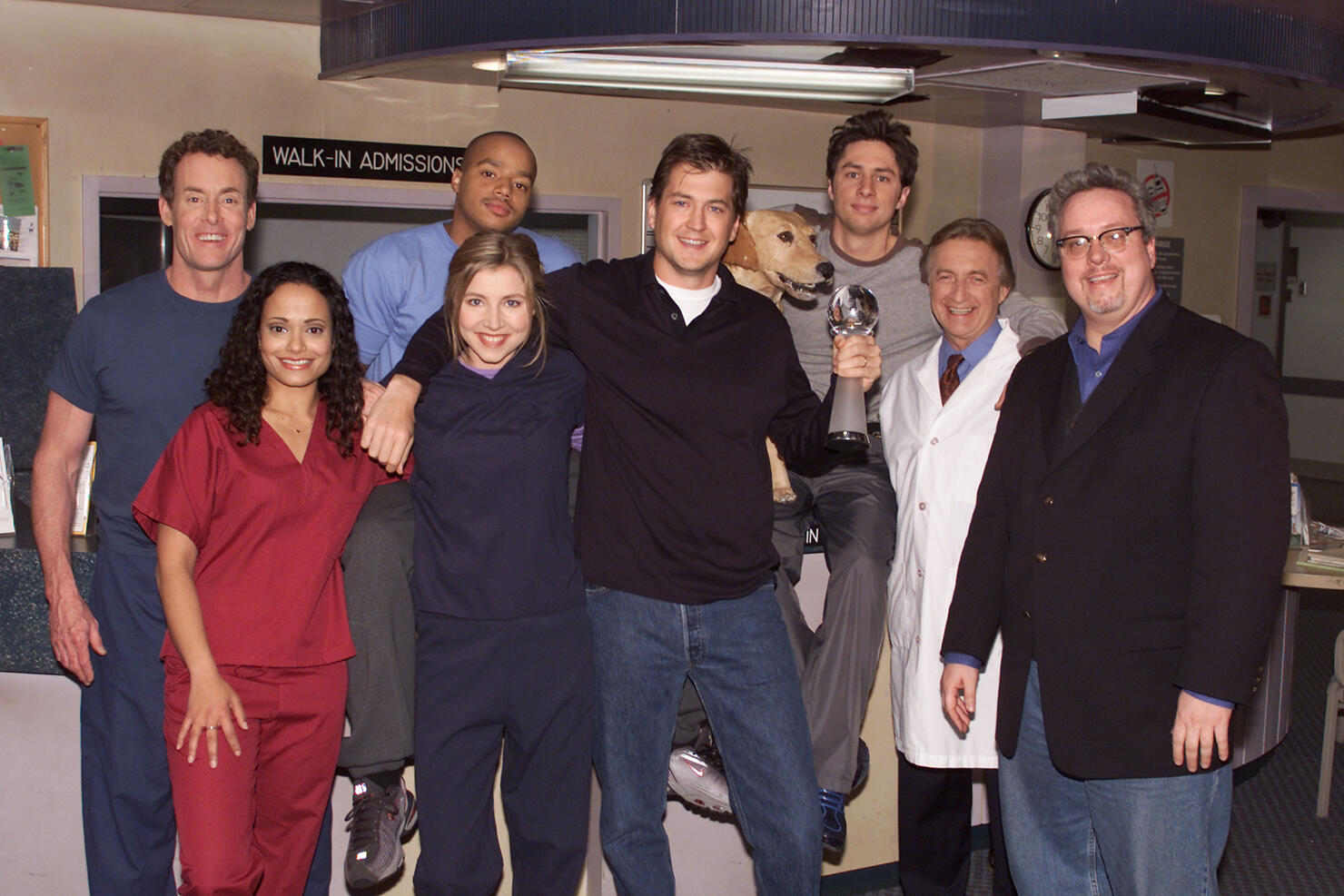 Almost every core cast member of the hit TV medical comedy Scrubs took the stage for a special reunion panel at the ATX Television Festival where they discussed the possibility of rebooting the beloved show.
"We're going to do it. You guys know we're going to do it," show creator Bill Lawrence told the crowd. "We are going to because we are lucky enough that people care."
Actors Zach Braff and Donald Faison told the crowd the only way any sort of Scrubs reboot would be supported by the cast is if Lawrence is at the helm. The Emmy Award winning executive producer currently has a full calendar of projects in the works, including season 3 of Ted Lasso. On top of that, Lawrence has a deal to stay with Warner Bros. Television until 2028. 
"If he finds time, I would definitely be down to do it," said Braff.
Faison and Judy Reyes told the crowd that due to the fluctuating schedules of the former cast and its producer, a movie would be the only way Scrubs could return. A full new season seems out of the question.
"We could only get a couple of months to do it," said Faison. "I think we all want it. We want to work together again."
The group discussed one major highlight a reboot would bring, Neil Flynn's return as "Janitor."
"I just want to see Neil back in that jumpsuit," Lawrence said. "I want to see if he gets still gets mad about us calling it that."
"It's not a jumpsuit," Flynn replied gruffly. "It is a shirt, pants, and a belt."
Did you miss the panel at the ATX Television Festival? No worries, a recording of the entire June 5 panel and fan Q&A can be found for free on Fake Doctors Real Friends with Zach and Donald, the official Scrubs rewatch podcast hosted by Faison and Braff. The podcast can be found on any mobile device through the iHeartRadio app, website, or wherever you listen to podcasts.
If you want to be sure you're listening to the podcasts everyone else is checking out, iHeartRadio has you covered.  
Every Monday, iHeartRadio releases a chart showing the most popular podcasts of the week. Stay up to date on what's trending by checking out the chart here. There's even a chart just for radio podcasts featuring all your favorite iHeartRadio personalities like Bobby Bones, Elvis Duran, Steve Harvey, and dozens of others.