Iron Maiden Will Help Former Singer Paul Di'Anno Pay For Crucial Surgery
By Andrew Magnotta @AndrewMagnotta
June 21, 2022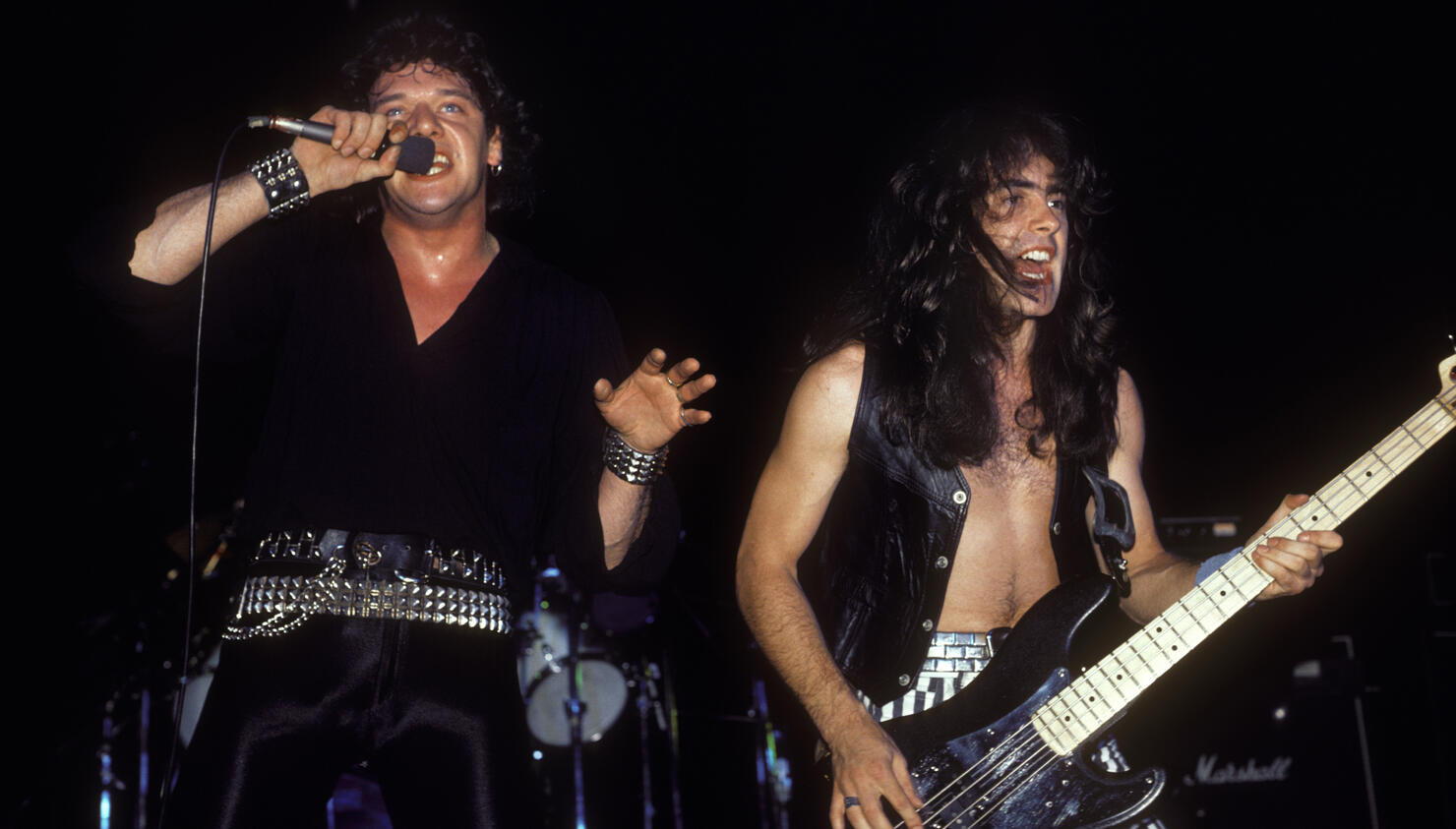 Iron Maiden is lending a hand to former singer Paul Di'Anno, helping him pay for urgent knee surgeries scheduled for next month.
Di'Anno, who has been wheelchair-bound for most of the past eight years, began a fundraiser for the procedures on both knees in January 2021. The effort raised about $15,000 — slightly more than half its goal — before the organizers happily announced its closure over the weekend.
"I am very excited to announced that the Iron Maiden team have kindly agreed to cover the remaining cost of Paul Di'Anno's operation," reads an update on the Cart & Horses Facebook account. "Not only are Iron Maiden the best band on this planet, they are kind-hearted and supported by an amazing team. As a result of this fantastic news, I will be closing the fundraising on the 21st June 2022."
Cart & Horses is a heavy metal pub in London, where Iron Maiden played many early gigs with Di'Anno in the late-'70s.
Di'Anno fronted Iron Maiden during a crucial period in the band's history from 1978 - 1981, and he performed lead vocals on the iconic band's debut album.
It appears that the singer's health issues crossed Iron Maiden's radar sometime in May, when Di'Anno reconnected with Iron Maiden bassist and founder Steve Harris after 30 years. Di'Anno said the reunion with Harris and a few others from his past "made my whole year, actually. It was fantastic."
Di'Anno will undergo three separate surgeries early next month in Croatia, where he's been living for some time. He's expecting to stay in the hospital for a few weeks before beginning rehabilitation.
If all goes well, Di'Anno will walking again by the end of the year.