Journey's Neal Schon Is Reconnecting With Steve Perry: 'We're Talking'
By Andrew Magnotta @AndrewMagnotta
July 7, 2022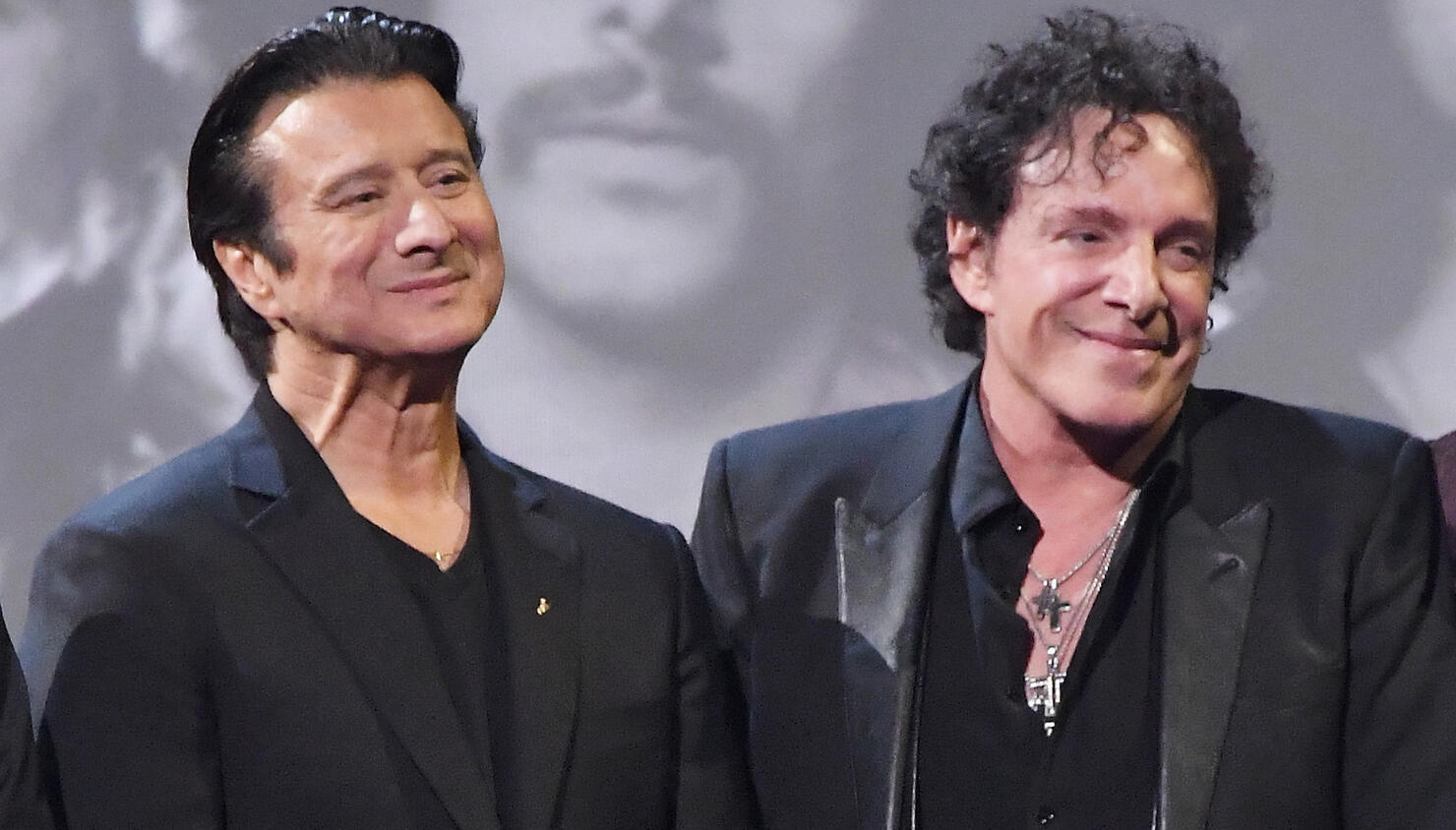 Photo: Getty Images North America
After years of keeping their distance, Journey founder and guitarist Neal Schon and former singer Steve Perry have been steadily reconnecting.
But don't expect a reunion to come from it.
Asked by Vulture to recount one of his favorite memories with Perry, Schon revealed that the former songwriting partners are still making them.
"We were very, very tight," Schon said. "We're talking and getting to know each other again — though not trying to get together musically again, but he's learning who I am now, through a portion of our business that I'm kind of controlling now."
Schon could be referring to the saga that resulted in the 2020 departures of longtime Journey bassist Ross Valory and drummer Steve Smith, but he didn't go into detail.
He continued that he has "great memories of when Steve and I first met," and that the two were like brothers in the early years of their partnership in Journey. While the two have only just begun confabulating again, Schon confirms that the band's 2017 Rock and Roll Hall of Fame induction was essentially the beginning of this new stage in their relationship; it got them in the same room again.
"During that induction, when certain individuals went up and took a really long time with their speeches, there are a few pictures that you can find where I'm talking into Steve's ears and he's laughing like hell," Schon noted. "Some people like to feel like they're more important because they have to talk longer. Or they feel like they don't get the attention they need so they want to talk longer. So, that's my long way of saying that I hope that [Steve and I] can become even better friends in the future."
Perry, who began writing and recording music again in 2018 after 25 years in hiatus, has been guarded publicly about his relationship with his former Journey bandmates. He explained in one 2018 interview that he didn't believe having a relationship with Schon could happen without stirring up rumors of a reunion with Journey.