Cam Heyward: Kenny Pickett Pre-Draft Concern Was 'Blown Out Of Proportion'
By Jason Hall
July 15, 2022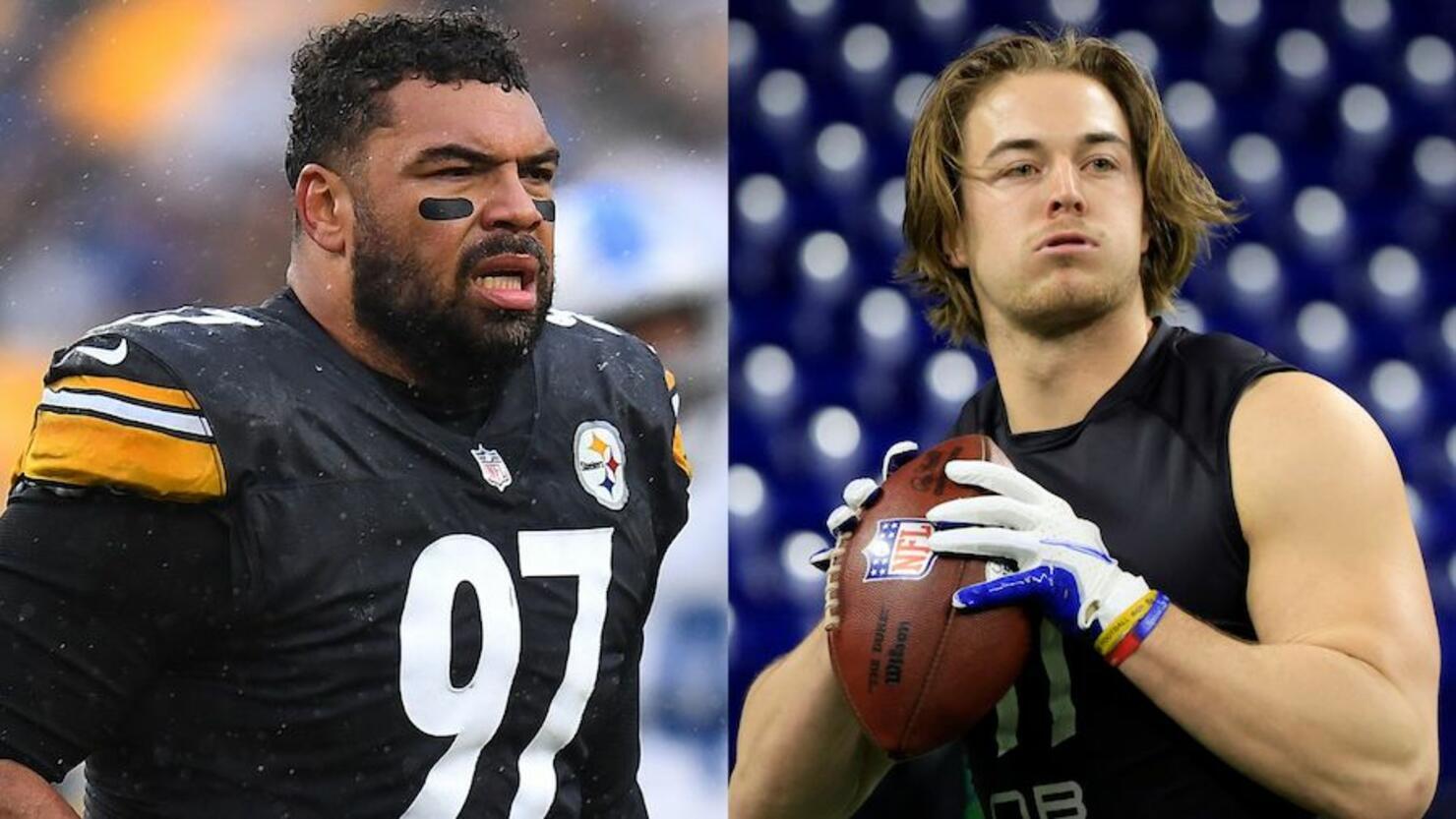 Pittsburgh Steelers captain Cameron Heyward says pre-draft concerns over quarterback Kenny Pickett's hand size were drastically overblown, but that didn't stop him from razzing the rookie once he joined the team.
"I think it got blown out of proportion and then I just kind of ran with it," Heyward said on his new podcast for ESPN via SteelersDepot.com. "You know, why can't I call my rookie quarterback 'Burger King Hands?' He will be on the show later on and I will be giving him a hard time then, but, man, the dude can still play."
Heyward said his locker is next to Pickett's at the Steelers' facility, which has given him a chance to interact with the rookie quarterback frequently during offseason workouts.
"I talk a good game and I like to give people a hard time, but I won't say his hands were really small or anything," Hayward said. "Like he's got average-size hands and I didn't think anything of it. He was able to throw the ball, still able to whip it around, and he's got the ball in his hands for a reason. He was able to do it in college."
Pickett's hands measured at 8 1/2 inches during the NFL Scouting Combine, which was among the smallest in league history.
That didn't stop Pittsburgh from taking the quarterback at No. 20 overall in the 2022 NFL Draft earlier this year, following a decorated collegiate career with the Pittsburgh Panthers, who share their football facility and stadium with the Steelers.
Pickett is expected to compete with recently-signed free agent Mitchell Trubisky and veteran backup Mason Rudolph for the Steelers' starting quarterback role following the retirement of Ben Roethlisberger in January.
"[H]e's got a battle for himself and his hands are gonna be the least of his worries," Heyward said. "Because Mitch and Mason are gonna make it tough on him."