Billy Gibbons Credits Bassist Elwood Francis With Energizing ZZ Top
By Andrew Magnotta @AndrewMagnotta
July 28, 2022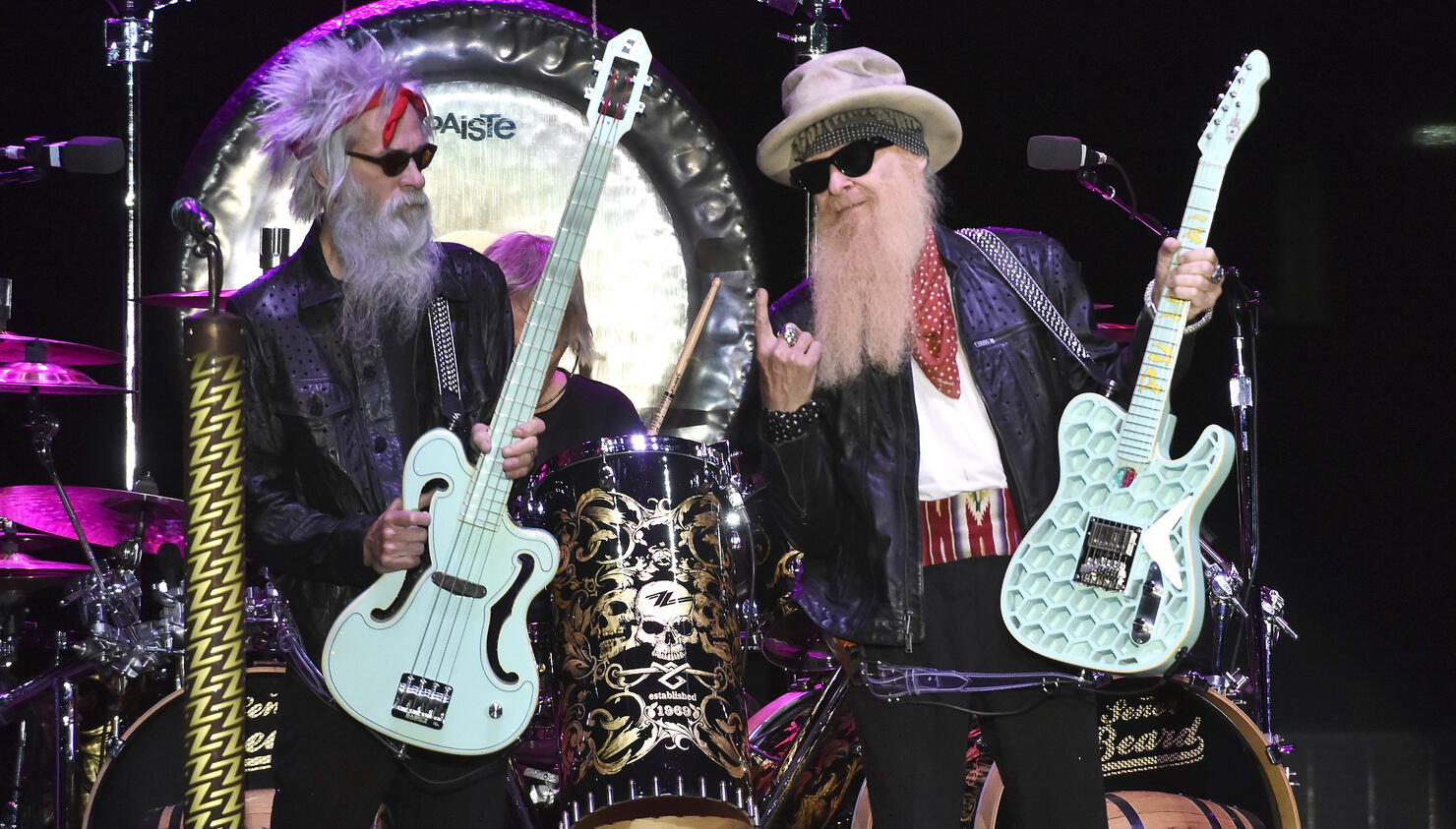 Photo: Getty Images North America
ZZ Top frontman Billy Gibbons says his band of 53 years feels "somewhat new" a year after the death of cofounding bassist Dusty Hill.
Per Dusty's wishes, Top continued touring last summer with longtime guitar tech Elwood Francis in his stead. A year removed from the initial shock of Hill's death, Gibbons says the band is appreciating what it has that much more.
"It's quite a trip having Elwood step in to help keep the ball rolling," Gibbons told Classic Rock magazine in a new conversation. "He's adding a great bit of enthusiasm. When I see Frank Beard smiling for the first time in 30 years, I know something good's happening."
Dusty abruptly left ZZ Top's tour last July to receive treatment for a painful hip issue. Since the band had just lost a year of shows due to the pandemic, the bassist recommended Francis fill in for him so the band wouldn't lose anymore shows.
A few days later, Dusty passed away in his sleep.
Gibbons and Beard agreed that Dusty would have wanted the band to continue beyond his lifetime and that it was "more suitable to try and pick up sticks and carry on, rather than just throw in the towel."
Gibbons went on to praise Francis' punk rock energy and impressive feat of beard growth.
"I must say that Elwood's presence brings a robust energy that is actually a boost to ZZ Top," he said. "You might even consider us being somewhat new as a band. Which we are! It's really entertaining, I'll say that."
He continued: "When Elwood jumped aboard initially, he was a skateboarder eating an avocado sandwich," Gibbons said. "No one even knew that he had whiskers until he showed up to a rehearsal, and I said: 'Who's this guy?' And the chief technician said: 'That's your guitar technician, Elwood.' I said, 'No, the guy with the big beard.' And he said, 'Yeah, that's Elwood.'"
ZZ Top has tour U.S. tour dates announced through December. Go here for the list of shows.