Metal Is 'Making A Statement' With 'Master Of Puppets' Mania, Ulrich Says
By Andrew Magnotta @AndrewMagnotta
August 2, 2022
Metallica drummer Lars Ulrich is as blown away as anyone over the resurgence of "Master of Puppets" following the song's inclusion in the Stranger Things season 4 finale.
Though it is widely regarded as one of the greatest thrash metal songs ever recorded, at more than eight-and-a-half minutes long, the title track of Metallica's third album never charted as a single until this past July.
Ulrich tells Chicago's Rock 95.5 that Metallica was happy to give the show permission to use the song, but the band had no idea the phenomenon "Master of Puppets" was going to become once the episode aired.
"This song is 36 years old, and it's now in the Top 40 in the U.K.," Ulrich noted. "It's an eight-minute song, and it's f---ing making a statement.
"[It shows you] the power of film, the power of television, the power of just culture," he added. "And obviously any opportunity you get to turn new kids or younger kids on to music that may be a gateway into discovering whatever it is — whether it's harder rock or different things, whatever is on their radar, is super cool. But this thing is just crazy. It's kind of hard to fully comprehend, but it's awesome. So we're very psyched."
You can watch the full conversation via the player at the top of this page.
Upon the release of the Stranger Things season 4 finale, Metallica gave high compliments to the show's creators for their integration of music into the series, and specifically for the care they gave to the "Master of Puppets" scene.
While in Chicago last week for Lollapalooza, the band welcomed Eddie Munson actor Joseph Quinn to jam with them in their tuning room. The band thanked Quinn for his performance in the scene and gifted him a B.C. Rich Warlock guitar, like the one he plays in the show.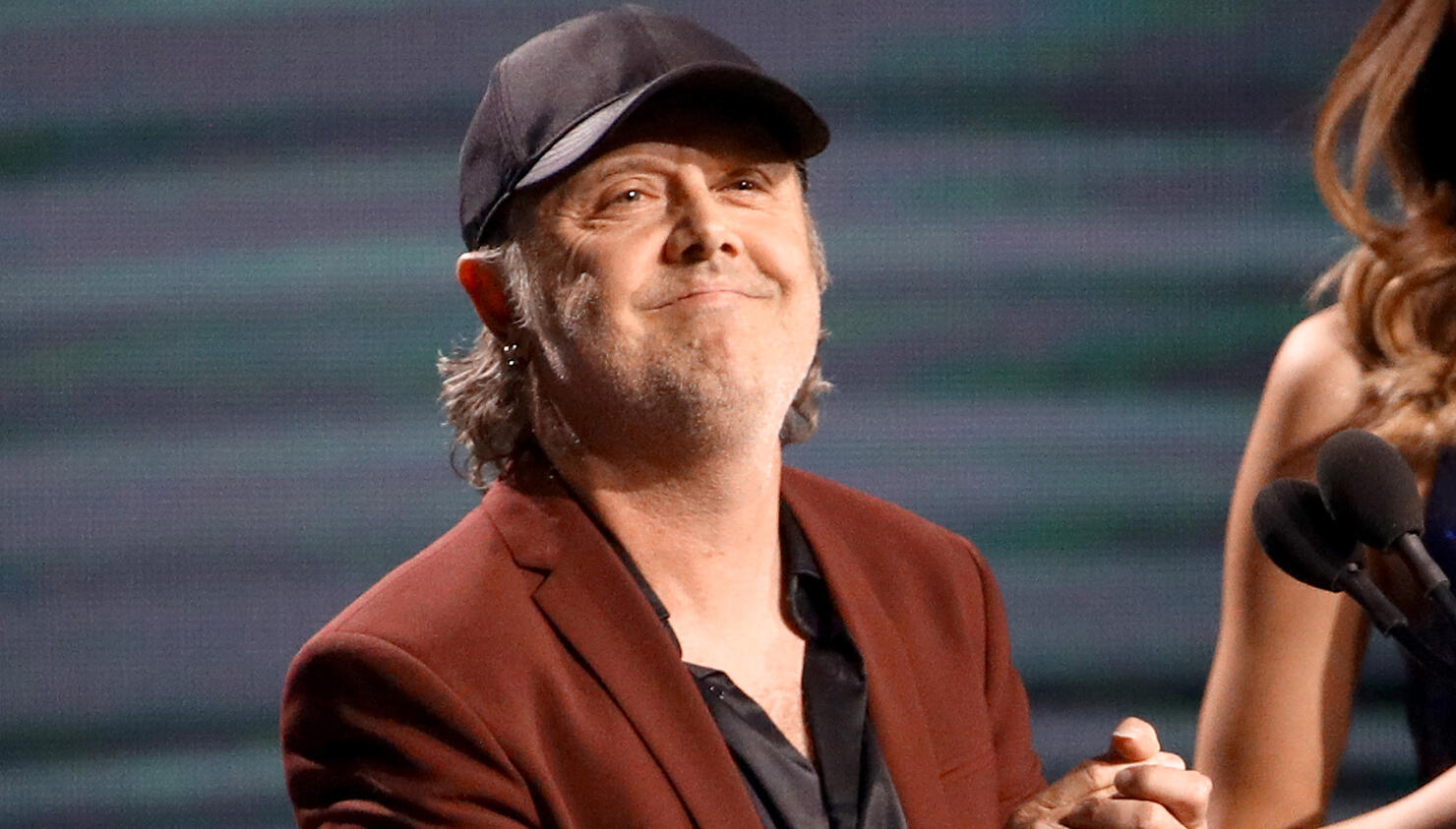 Photo: Getty Images North America