Nationals Agree To Blockbuster Trade Involving All-Star Juan Soto: Report
By Jason Hall
August 2, 2022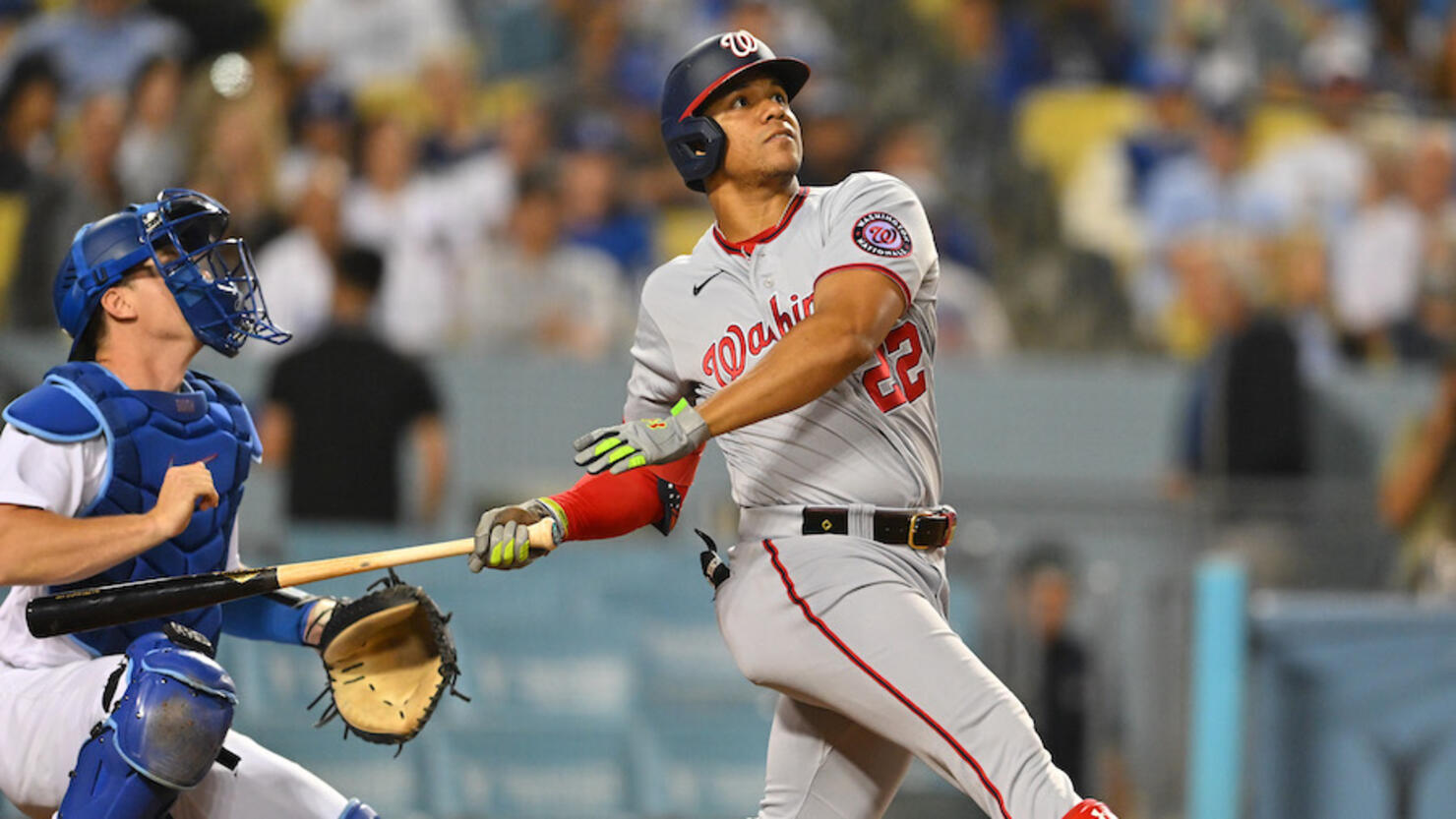 The San Diego Padres have reportedly agreed to a blockbuster trade with the Washington Nationals to acquire franchise centerpiece Juan Soto and former All-Star first baseman Josh Bell hours ahead of Tuesday's (August 2) MLB trade deadline, sources with knowledge of the deal confirmed to MLB Network's Jon Morosi.
"Sources: #Padres and #Nationals have agreed in principle on a Juan Soto trade, with Josh Bell also going to San Diego," Morosi tweeted.
The Nationals will receive shortstop C.J. Abrams and outfielders Robert Hassell III (Padres' No. 1 overall prospect) and James Wood (Padres' No. 3), as well as right-handed pitcher Jarlin Susana (Padres' No. 14) and left-hander MacKenzie Gore as trade compensation, the source confirmed to Morosi.
Padres first baseman Eric Hosmer was initially included in the deal to be sent to Washington, but Hosmer opted use his no-trade clause and was instead dealt to the Boston Red Sox.
Soto, 23, was long reported to be the top prize on the trading block ahead of Tuesday's deadline with several World Series contenders sending offers to the last-place Nationals after the slugger turned down a 15-year, $440 million extension offered by Washington in July.
Soto is still under contract through 2023 and will be eligible to test free agency after the 2024 MLB season.
The Dominican outfielder was a member of the Nationals' World Series-winning team in 2019, the National League batting champion in the COVID-shortened 2020 season, a Silver Slugger Award winner in 2020 and 2021, an All-MLB First Team selection in 2020 and 2021, a two-time All-Star and won the 2022 Home Run Derby last month.
Bell was an All-Star during the Nationals' 2019 World Series season and is currently hitting a .301 batting average with 14 home runs and 57 RBI in 2022.
THIS IS A DEVELOPING STORY AND WILL BE UPDATED.