Sponsor Content
This Color-Sensing Gadget Is A DIY Dream Come True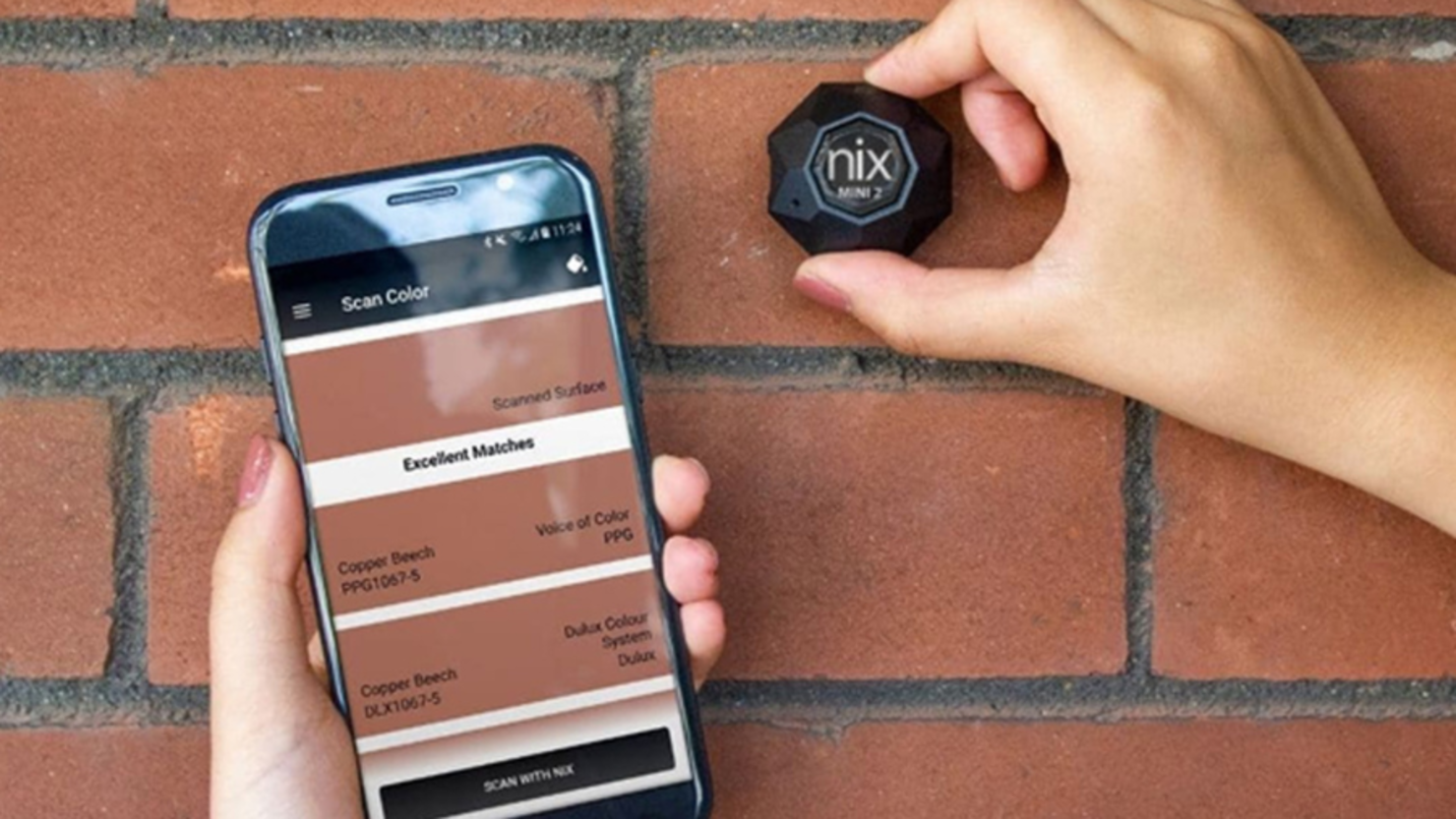 iHeart may be compensated and/or receive an affiliate commission if you buy through our links.
This summer and fall, as temperatures rise and your workload lightens a little bit, you may be looking at your home, finally feeling ready to tackle those DIY projects you've been putting off all year. Of course, once you have your DIY goggles on, you won't be able to stop yourself from finding inspiration everywhere you go. 
Allow yourself to dig into that inspired feeling with the Nix Mini Color Sensor V2. Rated five stars in our store and 4.2 out of five on Amazon, this incredible gadget works basically like magic to help you scan the colors you love in the world and take them to your home. Luckily, color matching the world does not have to come at the cost of a fancy specialist. This stellar invention happens to be on sale for a limited time. 
If you're wondering how this sorcery works, we don't blame you. It's a pretty out-there process. Essentially, the Nix Mini can easily identify all colors on a multitude of surfaces with a simple scan. That means hues on painted walls, vinyl, leather, plastic, fabric, dyes, and much more can be quickly identified. 
Once you scan your surface of choice, watch in awe as you get matched to more than 100,000 brand name paint colors or sRGB HEX, CMYK, and LAB colors, if that's more your thing. It makes it easy to find the exact color from brands like Benjamin Moore, Dulux, Farrow & Ball, and more without explaining what shade you're looking for to a sales associate. 
One of the best parts about this device is how portable it is. Though it boasts state-of-the-art technology, it is first and foremost light, portable, and connectable via Bluetooth, so you can really take it on the go with you. 
The Nix Mini Color Sensor V2 usually costs $99, but for a limited time, you can get it for only $83.95, which is 15% off.
This paid content is provided by Stack Commerce. The views and opinions expressed do not necessarily represent those of iHeart.