Ex-GNR Drummer Says Axl Rose 'Didn't Seem To Care' About No-Show Blowback
By Andrew Magnotta @AndrewMagnotta
August 5, 2022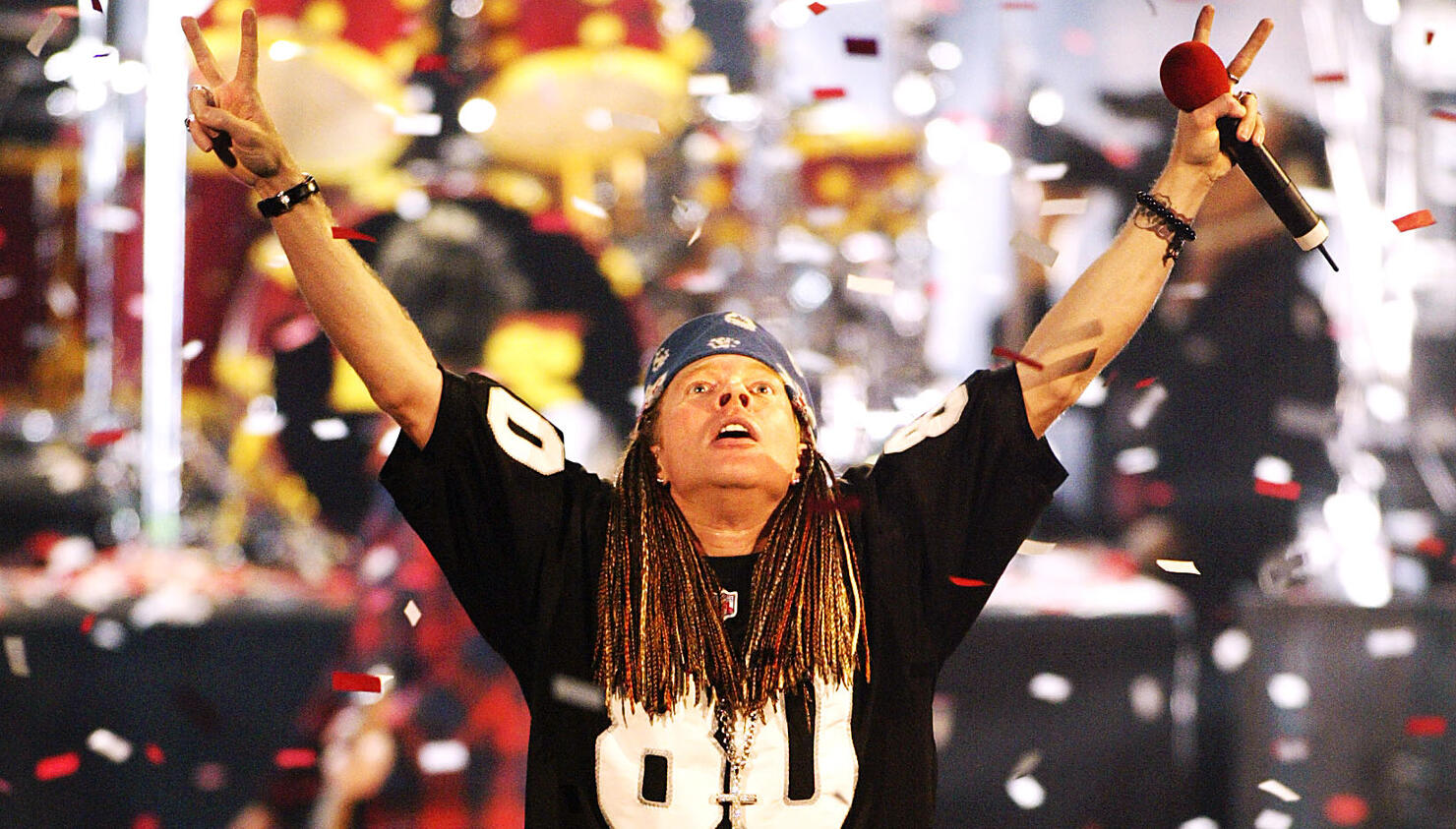 Photo: Getty Images North America
Axl Rose was wholly unconcerned about criticism he took for his legendary tardiness or habit of canceling shows at the last minute, according to former Guns N' Roses drummer Bryan 'Brain' Mantia.
Brain was a member of GNR from 2000 - 2006, the band's strangest and arguably most-chaotic period.
While Rose's lack of professionalism in those days grated on fans and collaborators, Mantia tells Rolling Stone that he really didn't mind the disorder. As long as he got paid on time, he was more than happy to have a front row seat for what he understood was rock and roll history unfolding before him.
"I loved it," Mantia said of the Chinese Democracy-era of GNR. "Everyone else was sitting there, freaking out, like, 'Oh my god. Axl is two hours late!' I was sitting there eating an ice cream like, 'Who cares? Maybe we won't even play! That's even better! As long as the money comes, who gives a s--?' ... I was so into the vibe of that. [Axl] might have been brilliant. He might have freaked out onstage. I was into it."
In recent years, Rose has completely flipped the script on his diva reputation. Since the 'Not in This Lifetime' reunion with Slash and Duff McKagan, the band has rarely if even been late to the stage or canceled a gig. Rose's renewed passion for his work has earned him high praise from Slash and McKagan.
While Mantia doesn't defend Rose's tendency to cancel shows on a whim, he says there was something about the singer's attitude that he can't help but appreciate.
"If he didn't feel like playing, for whatever reason, he just wouldn't show up," Mantia recalled. "He knew it would likely invite a consequence like a riot or a cancelled tour, but he didn't seem to care back then. ...I truly think he wants things to be at the highest level, and he puts that on himself. That's the part that I admire."