Former Dio Band Members Question 'Holy Diver' Album Remix
By Andrew Magnotta @AndrewMagnotta
August 8, 2022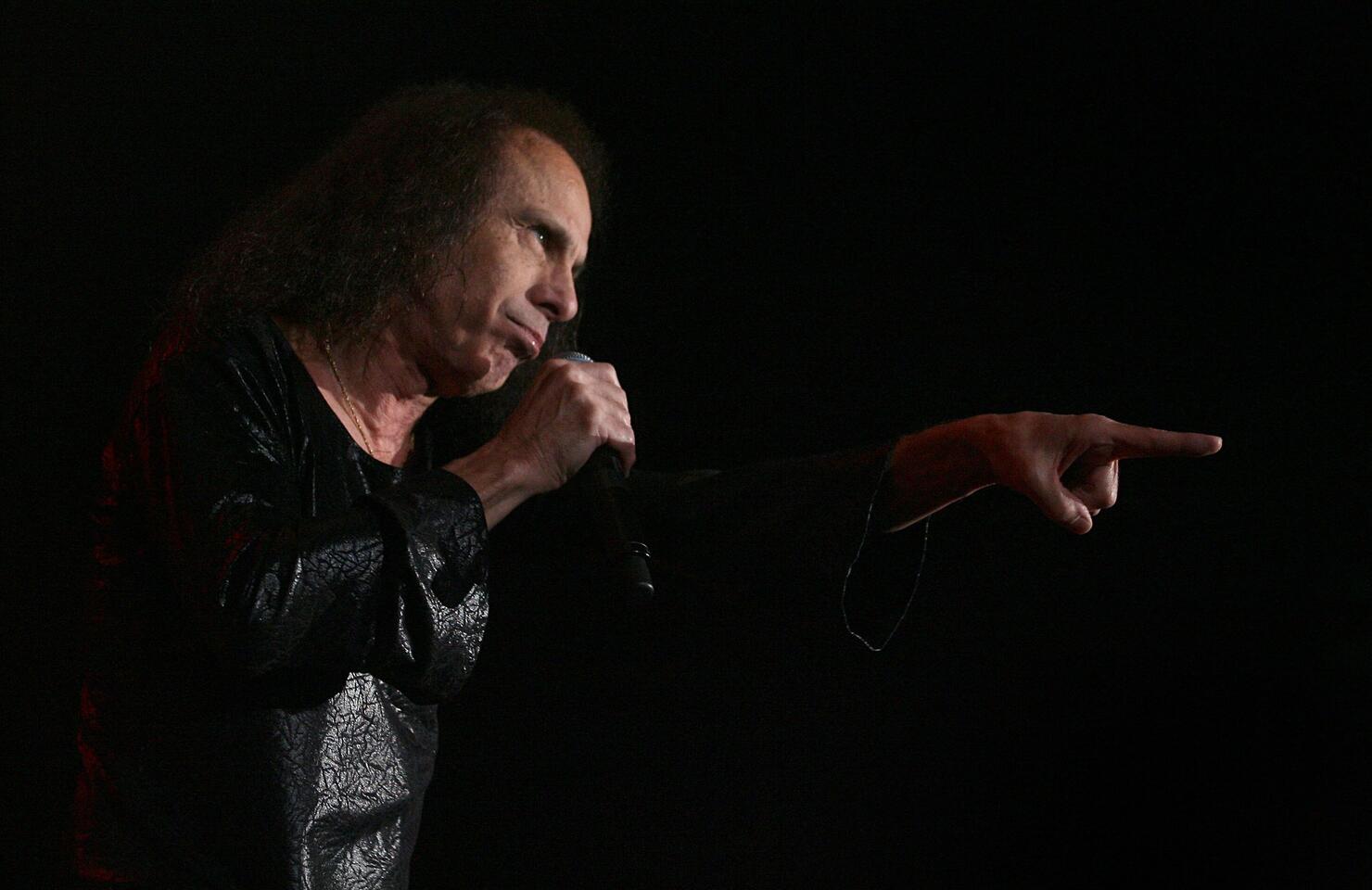 Photo: Getty Images AsiaPac
Two former Dio band members are expressing misgivings about an upcoming super deluxe version of their classic album, Holy Diver, that contains a controversial remixed version of the LP, along with a remastered version of the original mixes with studio outtakes.
Original Dio guitarist Vivian Campbell told Eddie Trunk in a recent conversation that he was booked for interviews for the set without having yet heard the revamped version of the 1983 heavy metal classic.
"I find it a little but unsettling that I ended up being talking into doing an interview a couple of months ago about it, not having heard the record," Campbell said. "And I've gotta say I haven't heard good reports [about the sound of the album]."
Campbell, who joined Def Leppard in 1992, said he's particularly uneasy about the outtakes on the deluxe version, including solos that were scrapped during the original sessions.
"There's a reason why stuff didn't make a record in the first place," he added. It doesn't make a lot of sense to me to be putting it out there."
Original Dio drummer Vinny Appice is more familiar with the new mix. While he doesn't have any qualms with the product, based on what he's heard of it, he called the remix idea a "risky" move in the first place. He's not sure if he'll ever get used to the new mix.
"When you mess with something that is a classic, you're taking a chance that, Is this gonna be better or is this gonna be different?" he said. "The remaster, I heard some of that, and that sounds pretty good. I heard a little bit of the remix ... I'm almost afraid to listen to it because the sounds on there sound great — the drums sound great. And I think it might sound a little bit drier, maybe a slightly different sound to the album."
Appice continued, explained that even engineer Joe Barresi admitted he was "nervous" about putting his hands on Holy Diver.
"He had quite a task ahead of him," the drummer concluded. "I mean, it sounds good, but if you're used to the other sound, it sounds a little different."