Twitter Roasts Frightening Harry Caray Hologram In 'Field Of Dreams' Game
By Jason Hall
August 12, 2022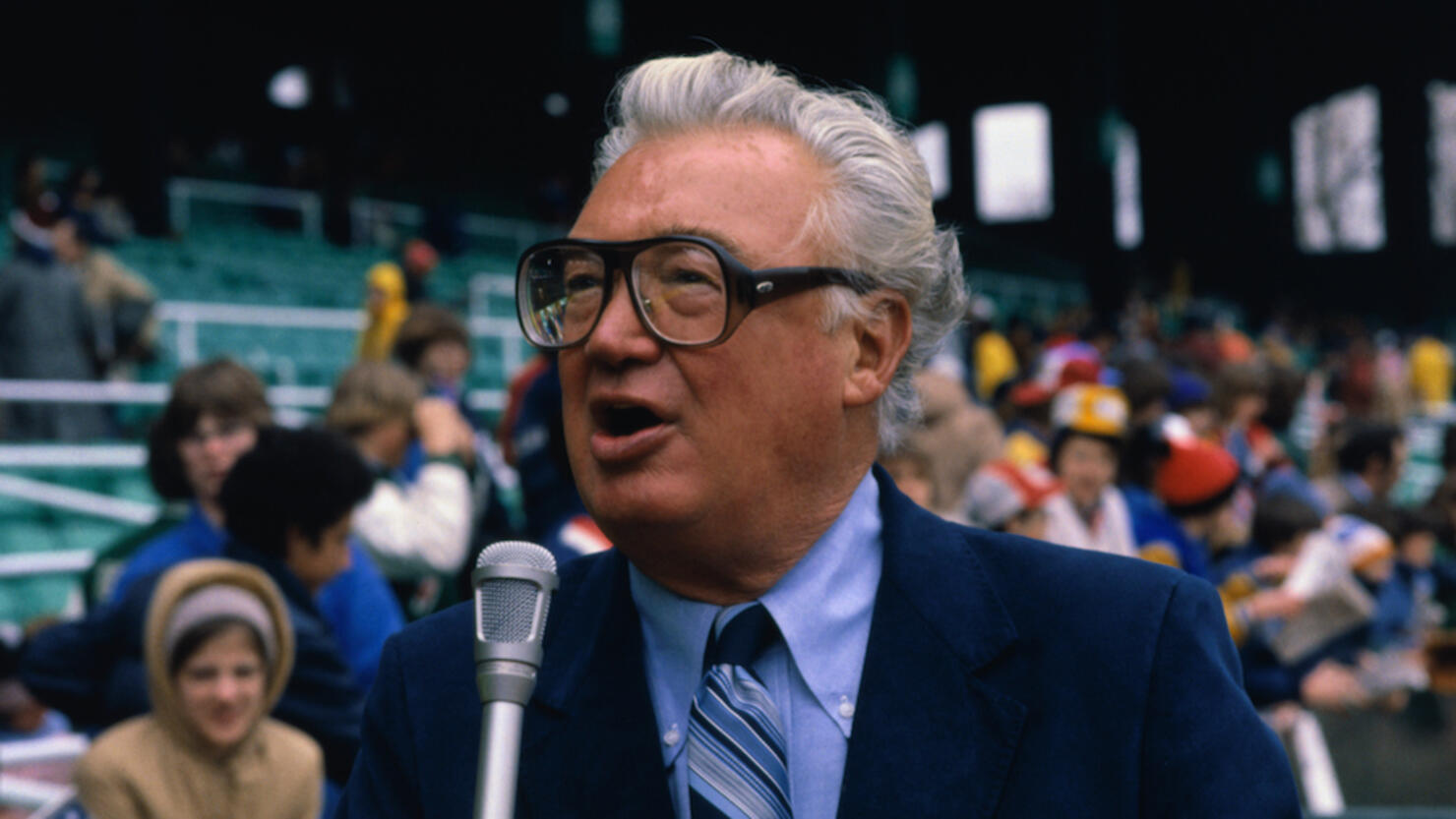 A viral moment took place during FOX Sports' broadcast of the Field of Dreams Game between the Chicago Cubs and Cincinnati Reds on Thursday (August 11) night, but it's unlikely that it was the reaction they intended to get.
During the seventh inning stretch, a hologram of beloved late Cubs broadcaster Harry Caray led a rendition of Take Me Out to the Ballgame, a song Caray famously sang from his press box at Wrigley Field for decades.
While the addition of the Caray hologram fit the Field of Dreams theme of past baseball spirits taking the field in Iowa, many fans shared tweets roasting what they perceived as a frightening site.
I hope you had as much fun as I did watching the Field of Dreams game tonight. I love baseball and I thought the broadcast was an especially great showcase for the sport. Except for the creepy Harry Caray 7th inning stretch idea. That was bizarre. #TakeThat pic.twitter.com/opaU1Eqp8G

— David Kaplan (@thekapman) August 12, 2022
Begging Fox to use fake Harry Caray for Big Ten football. Have him do Jump Around. Get some mileage out of it. The SEC would never. pic.twitter.com/ptQI2uYy5O

— Chris Vannini (@ChrisVannini) August 12, 2022
my therapist: [whispering] and is this "Hologram Harry Caray" in the room with us right now?

— Tipping Pitches (@tipping_pitches) August 12, 2022
Caray, who won the Ford C. Frick Award winner and was inducted into the National Radio Hall of Fame during his lifetime, was the play-by-play man for five MLB teams, beginning with his 25-year stint with the St. Louis Cardinals (1945-69) and ending with his 16-year run with the Cubs (1982-97), which concluded just months before his death in February 1998.
The legendary broadcaster also called games for the St. Louis Browns (1945-46), Oakland Athletics (1970) and Chicago White Sox (1971-81) during his career.
The Cubs defeated the Reds, 4-2, on Thursday night's game in Dyersville, Iowa, playing in a ballpark adjacent to the famous Field of Dreams popularized in the iconic 1989 Kevin Costner film sharing its name.