South Carolina Cop Slams Black Man In Shocking Bodycam Video
By Zuri Anderson
August 16, 2022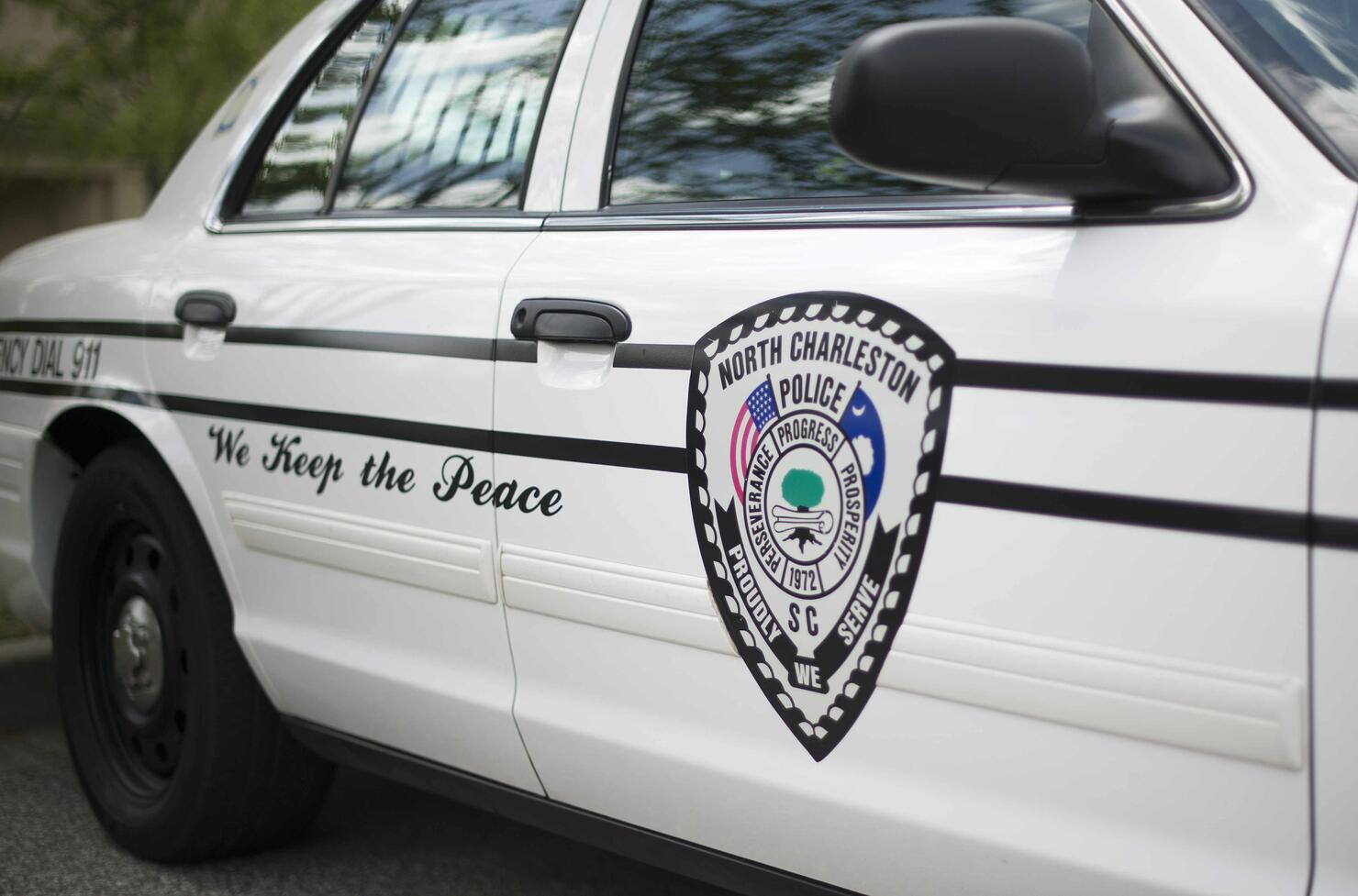 A Black man is suing the city of North Charleston, South Carolina after a police officer allegedly slammed him on the ground during an arrest, according to The Post & Courier.
The incident happened around 1 a.m. on March 11 outside a Motel 6 at 2551 Ashley Phosphate Road. Body camera footage published on YouTube shows a drunk Quinn Vaughn asking Officer Dimitar Stoilov why he's arresting his cousin Kevon Varns for trespassing. Vaughn can be heard in the recording saying, "You better let him out."
"What are you going to do if I don't let him out?" Stoilov responds. "Do you want to join him?"
Vaughn replies, "I don't give a f***."
The cop then demands the Black man turn around and place his hands behind his back. As Vaughn backs away that's when the cop slams the Black man on the ground and cuffs him. Vaughn was charged with breach of peace, a misdemeanor, and he'll be facing a trial on December 6.
That didn't stop him from filing a lawsuit against the North Charleston Police Department for negligent supervision and training. It also alleges that Stoilov used excessive force and arrested Vaughn "without cause."
According to the document, which was filed on August 10 in the Ninth Judicial Circuit Court of Common Pleas, the incident left Vaughn with an abrasion to the back of his head. He reportedly had to seek concussion treatment following the incident.
The Post & Courier also obtained a copy of the internal affairs investigation launched into the incident from Vaughn's lawyer, Daniel Boles. In the report, the police department found that Stoilov's actions "were proper and conformed with" policies and procedures. The document also claims Vaughn's injuries were "in part the result of Vaughn's level of intoxication and unsteadiness on his feet."
"Quick action was warranted, and PFC Stoilov used a take-down to place VAUGHN in the prone position for safe handcuffing," internal investigators wrote.
"It's legal to disagree with police," Boles told the newspaper. "He was no threat [to the officer]. He was a drunk old man."
The North Charleston Police Department declined to provide a comment to reporters, citing pending litigation. City of North Charleston spokesperson Ryan Johnson provided this statement to WCSC:
"A complaint stemming from Mr. Vaughn's March 11th arrest was previously lodged with the North Charleston Police Department (NCPD.) NCPD Internal Affairs investigated the complaint. After review, the NCPD took corrective steps to address aspects of the arrest.
NCPD is committed to constant improvement. Internal Affairs review of such matters is an important part of the process and NCPD appreciates the complaint being brought to its attention.
The North Charleston Police Department says they cannot comment on pending litigation. Officials have not yet responded to questions about the officers' employment status."
Get the latest news 24/7 on The Black Information Network. Listen now on the iHeartRadio app or click HERE to tune in live.