Sponsored Content
Want To Learn Golf And Donate To Charity? This Trainer Is On Sale!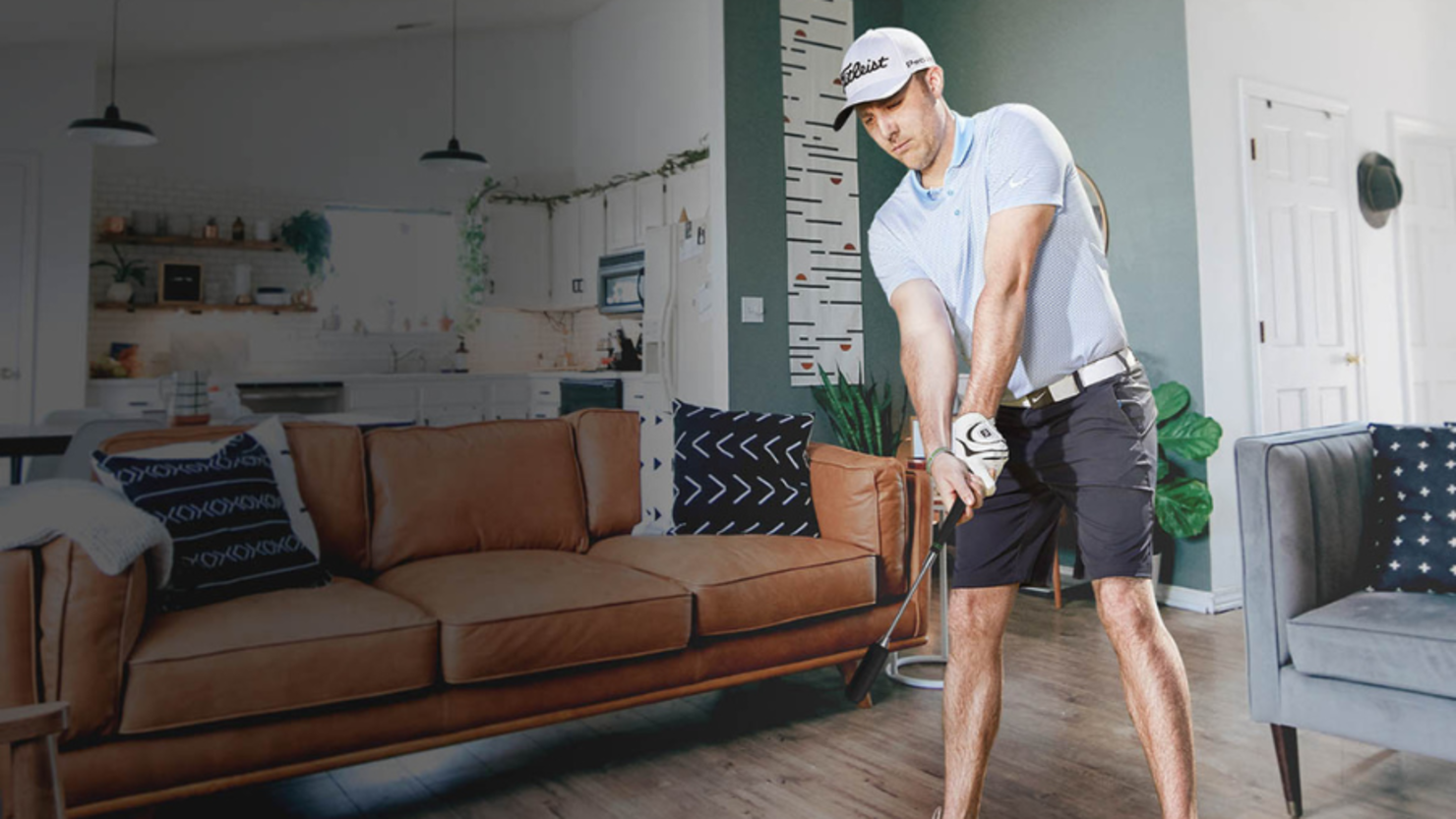 iHeart may be compensated and/or receive an affiliate commission if you buy through our links.
There's one glorious time of year — right about now — when you can invest in your education and tackle the things you've longed to do before the hustle and bustle of fall. For example, the weather is perfect for learning a new outdoor skill like golf. That is until you realize that ideal weather doesn't last forever. The period right before fall becomes fall is fraught with thunderstorms, unbearable heat, and incredibly muggy days.
All the while, you might be a bit shy about hitting the green or driving range, especially if you're still a learner. So maybe your golf game needs to be a little more flexible, which is entirely possible with the SwingLogic SLX MicroSim. This home golf simulator lets you practice your swing anywhere, and it's price-dropped to $189 during our Back to Education event. 
This stellar gadget is like a dream toy for any golfer. It offers lightning-quick speed compared to other products of its kind. Most notably, it makes golfing on rainy or inclement days possible and customizable. This way, you can get calibrated feedback on your swing to improve your game no matter what else you've got going on. 
There's a reason the SLX MicroSim boasts a 4.4 out of 5-star rating on Amazon. Simply connect it to your TV using your PC or iOS device and wait with glee as you feel yourself get better. You can sync it to apps like E6 Connect, Title X, and Divot Island, allowing you to practice at simulations of world-famous golf courses and play fun mini-games to improve your swing.
The SwingLogic SLX MicroSim usually costs $204.99, but for a limited time, you can get it for only $189 as part of our Back to Education promotion, and $0.50 of your purchase will be donated to a school or charity in need. Upon purchase, you'll receive an email prompting you to vote for the organization to send your contribution to, and we'll reveal the winner after the event concludes on August 24, 2022.
Price subject to change.
This paid content is provided by Stack Commerce. The views and opinions expressed do not necessarily represent those of iHeart.