Kirk Hammett Says Metallica Is Working As Fast As It Can On New Album
By Andrew Magnotta @AndrewMagnotta
August 22, 2022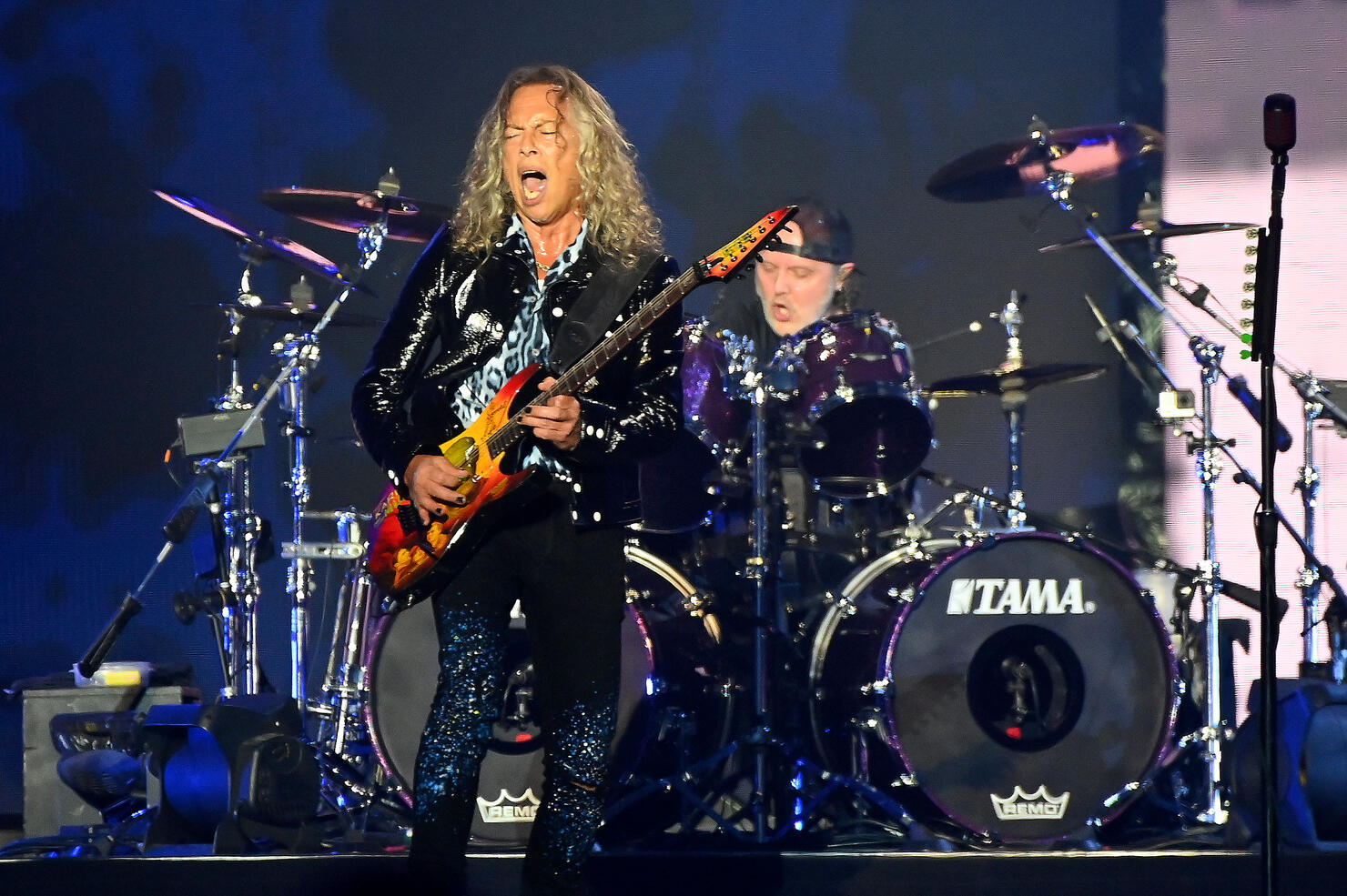 Photo: Getty Images North America
Six years since their last studio album, Metallica isn't very close to having a follow-up ready.
Metallica began collecting ideas for a new album while working remotely in the spring of 2020, though drummer Lars Ulrich lamented at the time that progress slow for a band accustomed to writing in the same room together. By spring the following year, frontman James Hetfield revealed that the band had at least 10 songs in various stages of development.
In a new interview with Goldmine, however, guitarist Kirk Hammett revealed that the transition from Zoom to in-person writing sessions last year didn't speed up the process like some hoped it might.
"Yeah, you know, it's not getting any quicker, too," Hammett said. "It's just like, we have a way of working. We have a process that unfortunately takes a long time. It's just the way we work, the way it is, the way it works as a band. And I've grown to accept that."
Earlier this year, Hammett channeled some of his creative energy into a debut solo EP of soundtrack-inspired music called Portals. Hammett says having the release ready this spring helped alleviate some of his frustration with Metallica's process.
"...I had this music and it turned out great, and why waste it?" Hammett said. "I may as well share it with everyone. For me, I want to make great art, you know? I want to make great music. I want to make music that's never been heard. I just want to express myself creatively. I play guitar every friggin' day, so I may as well put a mic on it."
Metallica's last studio album, Hardwired...to Self-Destruct was released in 2016. The album previous to that, Death Magnetic, arrived in 2008.
Bassist Robert Trujillo suggested last year that one of the hurdles for the band on its new material is the abundance of ideas; it can be hard to nail down which ideas will go the distance, but he conceded that it's a "good problem to have."