Paul Simon Spotted At NYC Recording Studio Working On New Music
By Andrew Magnotta @AndrewMagnotta
August 22, 2022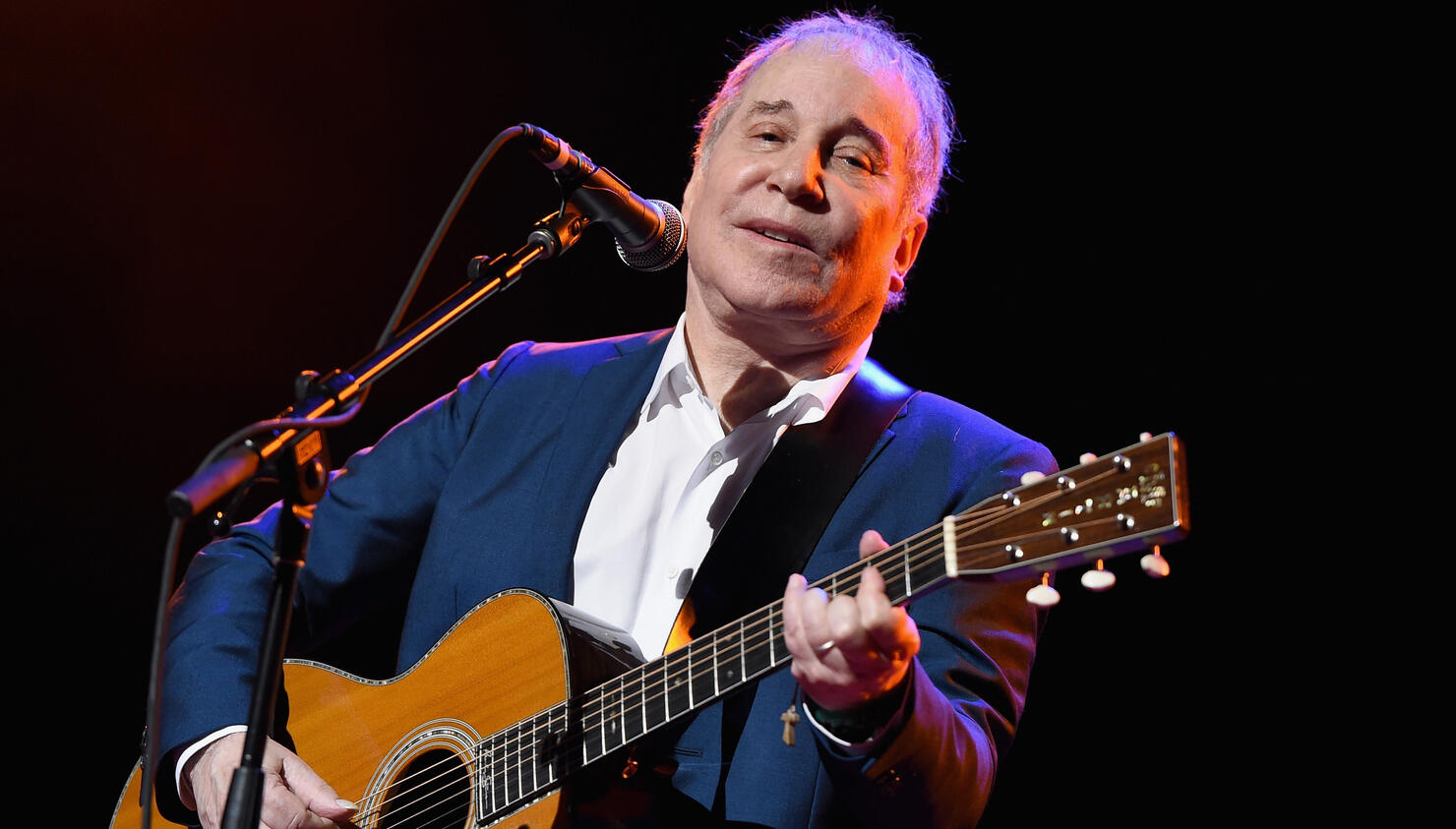 Photo: Getty Images North America
Paul Simon is returning to music after spending the better part of the last four years in retirement.
The iconic singer-songwriter made a surprise appearance this past July at the Newport Folk Festival and is now recording a new album at New York's Reservoir Studios.
The new album is tentatively titled The Seven Psalms, according to Spin magazine.
While at Reservoir Studios, Simon posed for photos with singer Barbara Fasano, who was there working on her own project. Fasano explained in a Facebook post accompanying the photos that she spotted Simon while he was taking a lunch break in the studio's communal kitchen.
Fasano said she had no choice but to approach Simon, as she was about to record a cover of "Old Friends" from Simon & Garfunkel's Bookends album.
"I introduced myself and said I was sorry to interrupt, but we were actually about to record his song," she writes. "His face lit up and he was on his feet, walking into our studio. Everyone got introduced and Paul Simon pulled out his guitar and coached us on voicings and instrumentation. In a crazy surreal moment, he began to play 'Old Friends' on the same guitar he's been playing on his solo records for 50 years, while I sang along. He stayed with us for nearly an hour. And then we laid down 'Old Friends,' now sprinkled with pixie dust by this American icon."
Simon revealed last fall that he had been writing songs again. He told Malcolm Gladwell that his ambition to write came back to him in a dream, though he did not specify plans of where and when to record.
Simon announced his retirement from touring in early-2018 a few months after the death of his guitarist of over 30 years, Vincent N'guini. Simon explained that while he was still healthy and thinking about music "constantly," N'guini's passing forced him to rethink his priorities in life; after so much time spend touring and recording it was time to refocus on his family.
The Seven Psalms will be Simon's 15th solo album. No release date has been set, according to the Spin report.