OnlyFans Model Pregnant With Late Oregon Football Player's Child
By Jason Hall
August 23, 2022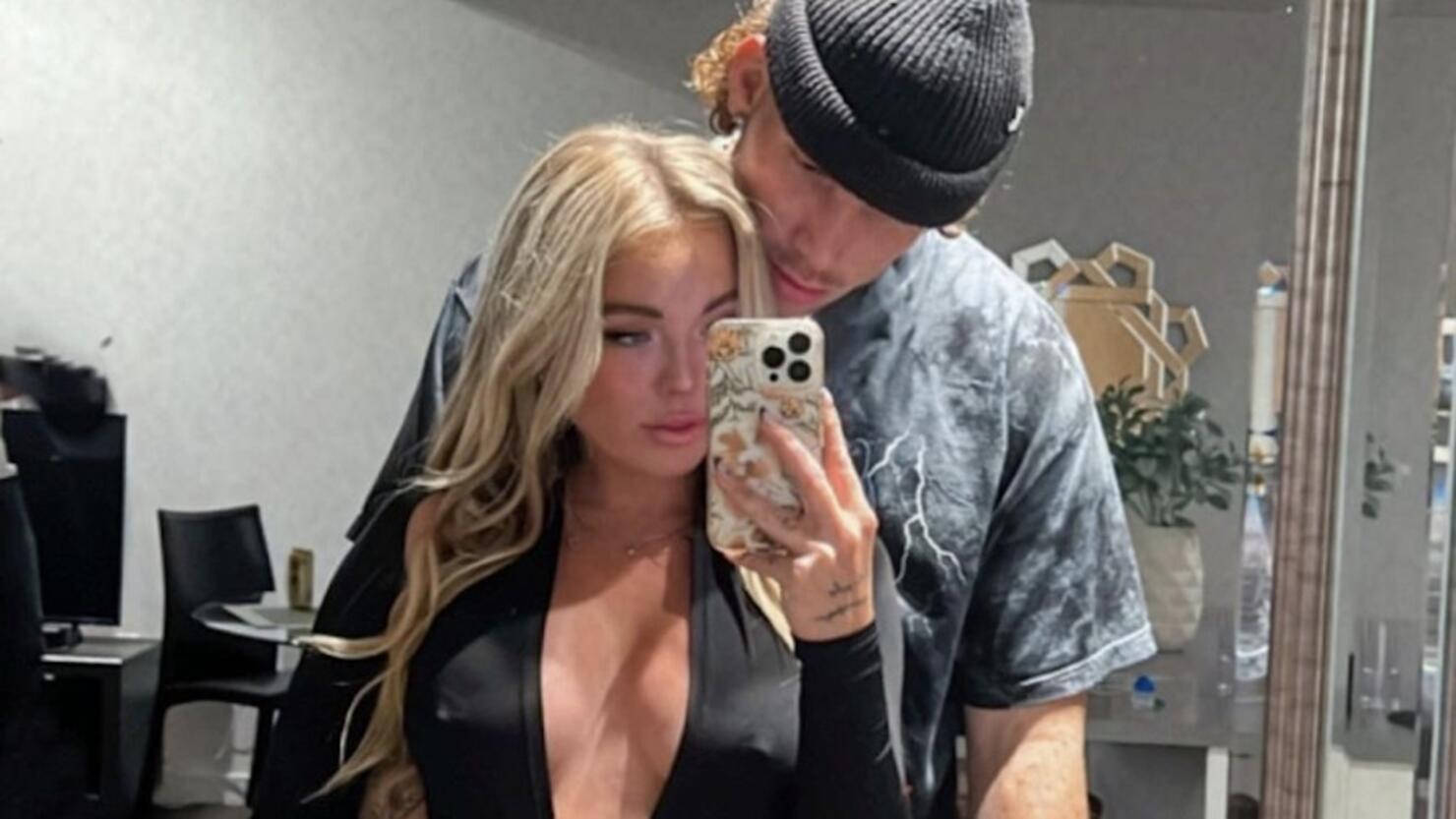 Photo: @kellythekay/Instagram
OnlyFans model Kelly Kay announced she's pregnant with the child of late Oregon Ducks tight end Spencer Webb, who died last month following a cliff-diving accident.
"We created an angel before heaven gained one 🕊 all you ever wanted was to be a father…I know you'll be the best one from up above," Kay wrote in a post shared on her Instagram account. "Can't believe I have to do it without you but knowing I'll have a piece of you keeps me going. I can't wait to meet the person that's half you, half me. I love you forever, both of you 🤍♾🕷🕸 @spider_."
Kay shared a post featuring several photos alongside Webb with the caption, "Tell your friends about it" on July 11, seemingly going public with their relationship just two days prior to his death and later sharing a tribute to her boyfriend on July 14.
Webb died following a cliff-diving accident that took place in Lane County, Oregon, located less than a mile from Eugene, where the University of Oregon campus is located, just prior to 2:30 p.m., according to the Lane County Sheriff's Office via the Sacramento Bee.
The department initially announced a fatal incident involving a 22-year-old male took place before later confirming Webb as the victim in a Facebook post on July 13.
"Deputies learned that a 22-year old male recreating the area fell and struck his head," the department wrote. "Bystanders and responding paramedics were unable to revive him."
The department said the victim was found "approximately 100 yards down a steep trail," adding, "there is no evidence of foul play and his death appears to be accidental."
Webb's coaches at Christian Brothers High School in Sacramento confirmed his death in relation to the accident to the Sacramento Bee and Oregon head coach Dan Lanning shared what appears to be a tribute to the tight end on his verified Twitter account.
"So full of life in every moment of the day," Lanning tweeted. "Your smile and energy will be missed Spencer. I love you!"
🙏 So full of life in every moment of the day. Your smile and energy will be missed Spencer. I love you!

— Dan Lanning (@CoachDanLanning) July 14, 2022
Webb, a four-star tight end prospect for the 2018 national recruiting cycle, played in all 14 games for the Ducks during his fourth year with the program in 2021, which included making three starts and recording 13 receptions for 87 yards and a touchdown.