Craig Morgan Opens Up About Losing His Son & More In Upcoming Memoir
By Kelly Fisher
August 24, 2022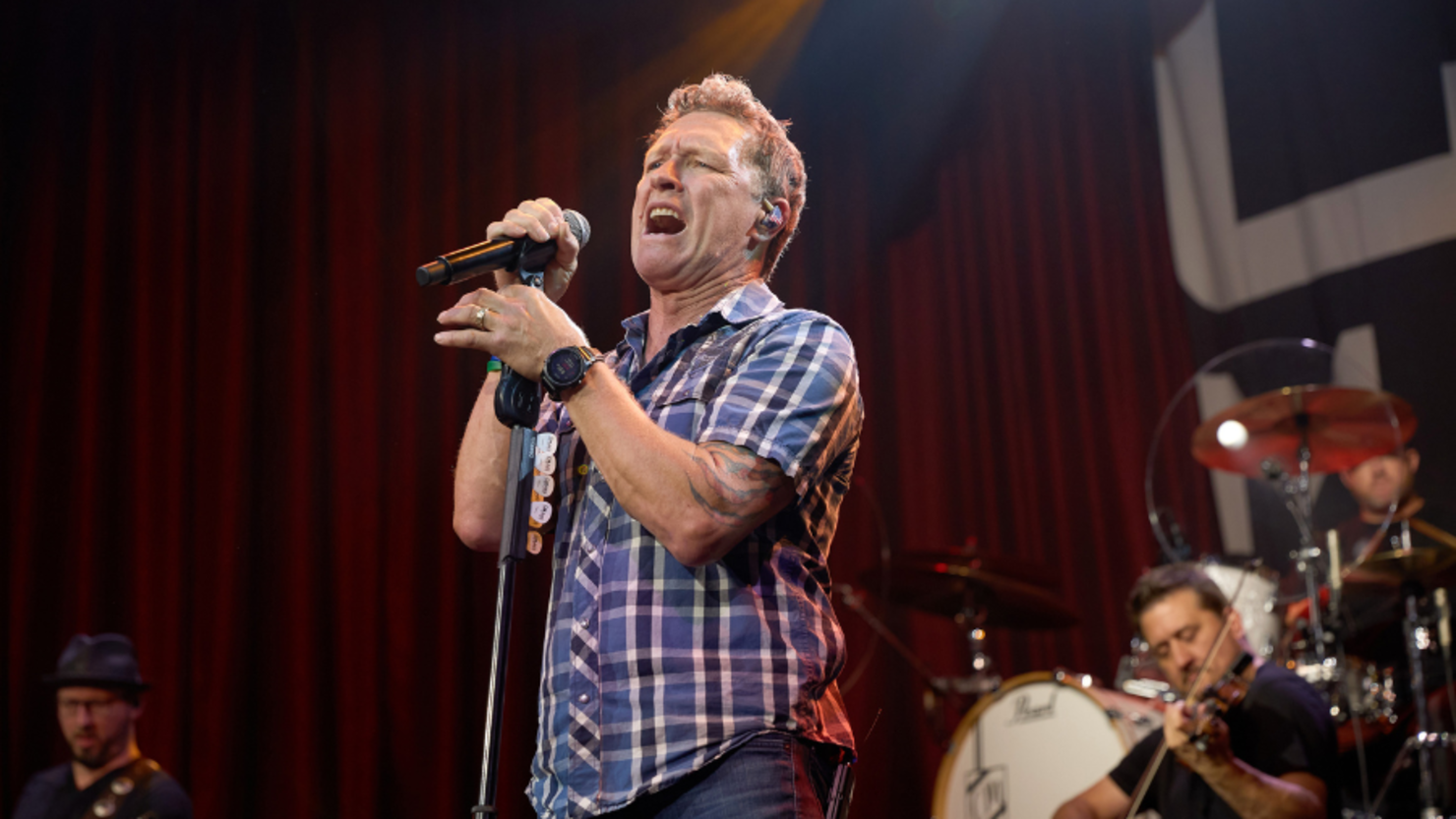 Craig Morgan announced plans for a six-city book tour as he gets ready to release his memoir, God, Family, Country, at the end of next month. It's a book that's named after three values he's held tight throughout his life, and delves into personal stories that readers will learn about the country artist.
"Those are the three things that I've always celebrated, and I always celebrate them in my life and in my music — and now, in the book," Morgan said. "My hope is when people read it, they're inspired, they're motivated, to serve. Just to be better. …no matter what you think you know about me, there's a whole lot more. And this book talks about all of it."
Among the stories told in Morgan's memoir is a heartbreaking memory of losing his son Jerry, who died in a drowning accident in 2016. He was 19. Morgan said, per PEOPLE, that "would give every bit of stardom back, everything I own, both legs and both arms to have Jerry here. But that ain't the way it works."
Morgan's book is set to release via Blackstone Publishing on September 27. He wrote it with New York Times bestselling co-author of American Sniper, Jim DeFelice. God, Family, Country reflects on Morgan's path to success, his childhood in Tennessee, his years as an elite military operative and his music, according to a press release announcing Morgan's tour. The book offers an "intimate look at Craig's remarkable life." Morgan will also release the God, Family, Country (Deluxe Edition) album on November 11.
Morgan's upcoming book tour will offer opportunities to get copies of the book signed as they learn "touching, thrilling and unflinchingly honest, never-before-heard stories from Craig, like his time as an undercover agent fighting sex traffickers in Thailand, his paratrooper training in the Army and combat experiences, or his adventures competing in the survival TV series Beyond the Edge," the release states. See Morgan's tour dates below:
September 26 - Bookends Bookstore @ 6:00pm ET
211 E. Ridgewood Ave, Ridgewood, NJ 07450
September 27 - Doylestown Bookshop @ 7:00pm ET
16 S. Main St., Doylestown, PA 18901
September 28 - Half Price Books @ 6:30pm CT
Address: 5803 East Northwest Highway, Dallas, TX 75231
September 29 - Barnes & Noble @ 5:00pm CT
1701 Mallory Lane, Brentwood, TN 37027
September 30 - Robert F. Sink Memorial Library @ 11:00am CT*
Fort Campbell, KY
October 1 - Barnes & Noble at the Grove @ 2:00pm PT
189 The Grove Dr., Los Angeles, CA 90036
*open to military members and their families at Fort Campbell