Eric Clapton Asked Ozzy To Change A Lyric On His 'Patient Number 9' Album
By Andrew Magnotta @AndrewMagnotta
August 24, 2022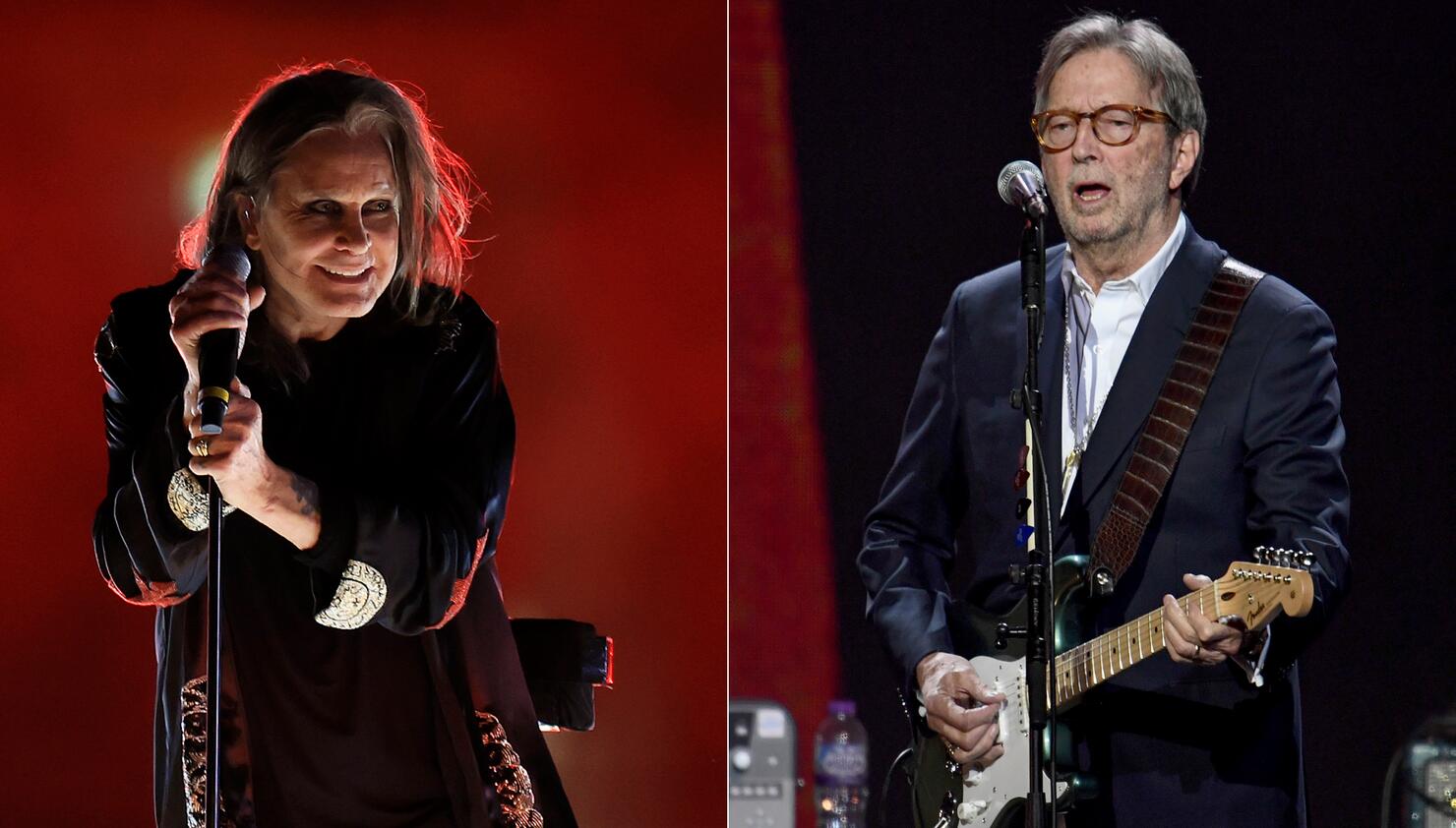 Ozzy Osbourne won't be surprised if his forthcoming Patient Number 9 album stirs up some controversy.
The Prince of Darkness is already defending one particular lyric in a song called "One of Those Days," which he says bothered Eric Clapton, who contributed lead guitar to the song.
Speaking to Classic Rock magazine, Ozzy explained that the song in question contains the lyric, "One of those days that I don't believe in Jesus" in its chorus. While Clapton turned in a "f---ing great" performance on the track, it was not before he asked Ozzy to consider alternatives to the Lord's name.
"It's not an I-Am-An-Anti-Christ song," Ozzy said. "It's about those days where everything goes f---ing wrong, and you're going nuts trying to fix everything up."
Ozzy, who's recovering from his third spinal surgery in as many years, knows the feeling well. Still, the line didn't sit well with Clapton on first listen, so Ozzy and producer Andrew Watt dutifully explored alternatives.
"[Clapton] said, 'Oh, I'm not sure about that lyric," Ozzy said. "So we tried to replace it with some alternatives. We did, 'One of those days where I don't believe in Christmas' but it didn't sound right. Losing faith in Jesus makes much more sense when the world is turning to shit."
Working on Patient Number 9 and bringing in so many special guests to help, (including Clapton, Jeff Beck, Mike McCready, Slash, Elton John and Tony Iommi) helped keep Ozzy's mind on more positive things than the neck injury that's prevented him from touring.
Ozzy's been determined to get back on tour for one last go-around. Even if the odds aren't good, he'll keep trying.
"One of the reasons I made this record is so people don't forget me, and by hook or by crook I'll be onstage again one day to say thank you to the fans," he said. "If I can't, I can't, but my desire is strong."
After appearing at the closing ceremonies of the 2022 Commonwealth Games in Birmingham, England, alongside Iommi earlier this month, Ozzy seems close to getting back to his old self. He has tour dates scheduled for January.
Patient Number 9 is due out September 9.