Sammy Hagar Says He Jammed, Wrote A Song With Eddie Van Halen In A Dream
By Andrew Magnotta @AndrewMagnotta
August 24, 2022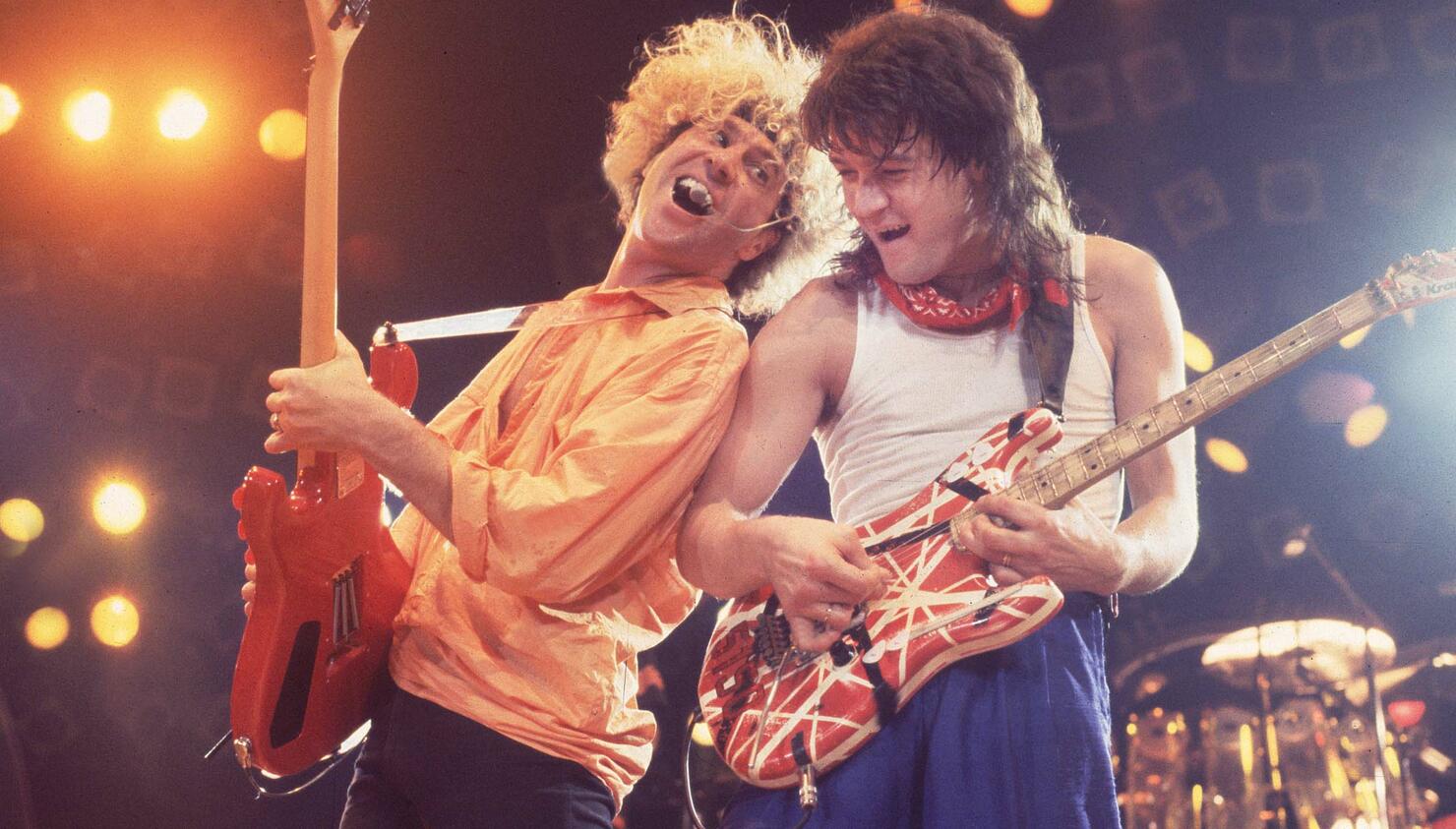 Sammy Hagar is thankful to have repaired his friendship with Eddie Van Halen before the maestro's death in the fall of 2020.
But even with Eddie now gone for close to two years, Sammy says their kinship remains in tact. They pair even reunited in a dream and wrote a song together, Sammy says.
"I shouldn't be hyping it now," Hagar told Ultimate Classic Rock in a new interview. "Nobody knows this but Michael Anthony, Jason [Bonham] and Vic [Johnson].
"About two months ago, I had this dream and Eddie came. We were in a room like this, [with] a bunch of people around. It was just like he'd been gone. It was not like he was passed, but he had just been out of my life and we hadn't seen each other for a while. He's going, 'Man, let's write some music!' I said, 'Yeah, f--- it, man. Here, let's go!'"

In the dream, the pair found a quiet corner and took out their guitars. Eddie played a guitar lick that reminded Sammy of one he showed him on their 2004 tour. Sammy replied by asking Eddie if he had anything new.
"...[H]e did this harmonic thing and he slid it up to a chord, like a slide guitar. We wrote a song with that lick," Hagar said of the dream.
But when the Red Rocker awoke, he remembered the lick Eddie showed him. He picked up his guitar and tried to reproduce it. After a while he had music for a new song.
"I used the f---in' lick that he showed me in the song," Sammy said. "I told Jason, 'I just really don't know what to say lyrically.' I've got goosebumps, head to toe, [talking about it]. So I wrote it [about the dream], we'll do that song someday."
Sammy decided to call the song "Thank You." Because it was only written this summer, it's to recent for inclusion on The Circle's new album, Crazy Times (due September 30).
Sammy didn't say whether he truly believes Eddie's spirit visited him in his dream, but he does feel strongly enough about Eddie's influence on the song that he plans to credit the guitarist as a cowriter and possibly donate the proceeds to charity.
Hagar told the Washington Post in a 2021 interview that he and Eddie had talked about jamming together before Eddie's health took a turn for the worse in 2020.