Sponsor Content
A New Japanese Knife Set Could Be A Great Addition To Your Kitchen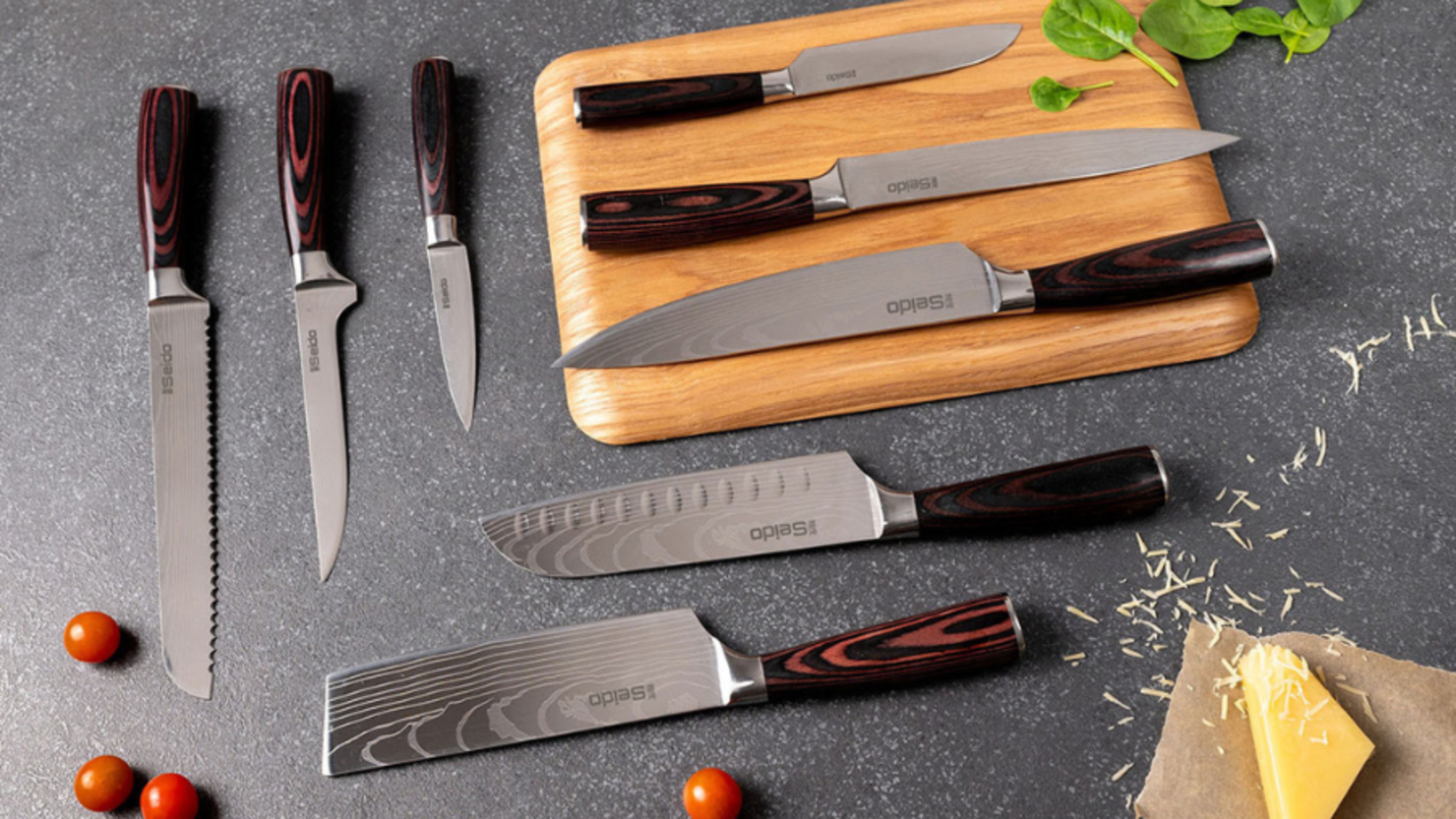 iHeart may be compensated and/or receive an affiliate commission if you buy through our links.
Ever wonder why people feel the need to give you a penny when gifting a knife? It used to be believed that a knife would "cut" the ties that bind two people, so it began that the giver would include a coin with the knife and the receiver would then give it back, thus "buying" the knife to save the relationship. So if you happen to be thinking that you might gift this beautiful set of Seido Japanese Master Chef Knives, we think it might be wise to include a cent or two—just in case!
Knives have been around pretty much as long as humankind has been on earth. Without this invention life would have been much harder—and you have to know it was no piece of cake in those early days. Of course, as with all inventions, these tools that have now become a part of our everyday kitchen arsenal have evolved to meet our modern day requirements.
If you have watched any chef worth his salt, whether that be in the kitchen or on television, you will note that a variety of knives get tossed about (not literally, of course). This iHeart podcast, aptly named "It Cuts Like a Knife" with Chef Christian Gill and foodie Mark Borison, will shed some insight into why you need all those knives.
Whether you are looking to present new knives as a gift, or whether you need to beef up your own collection, this set of Seido Japanese Master Chef Knives is a great choice. Made of high-quality high-carbon stainless steel and featuring an acute 15° angle for a sharper cutting face, these knives offer comfort, control, and balance, at an affordable price.
In honor of National Knife Day, we are offering this set at an even further reduced price. You may opt for a 5-piece Seido Japanese Knife set, which includes an 8" Chef Knife, a 7" Cleaver, a 7" and a 5" Santoku Knife, and a 3.5" Paring Knife, for only $89.99. For $139.99, you can get an 8-piece set, featuring an 8" Slicing Knife, an 8" Bread Knife, and a 6" Boning Knife, plus a beautiful gift box in which to store your knives.
While National Knife Day may now have come and gone, no need to fret. It's not too late to get in on this fabulous deal now through August 31!
This paid content is provided by Stack Commerce. The views and opinions expressed do not necessarily represent those of iHeart.