Tyler Hubbard, Brian Kelley Close 'Incredible Chapter' At FGL's Final Show
By Kelly Fisher
September 1, 2022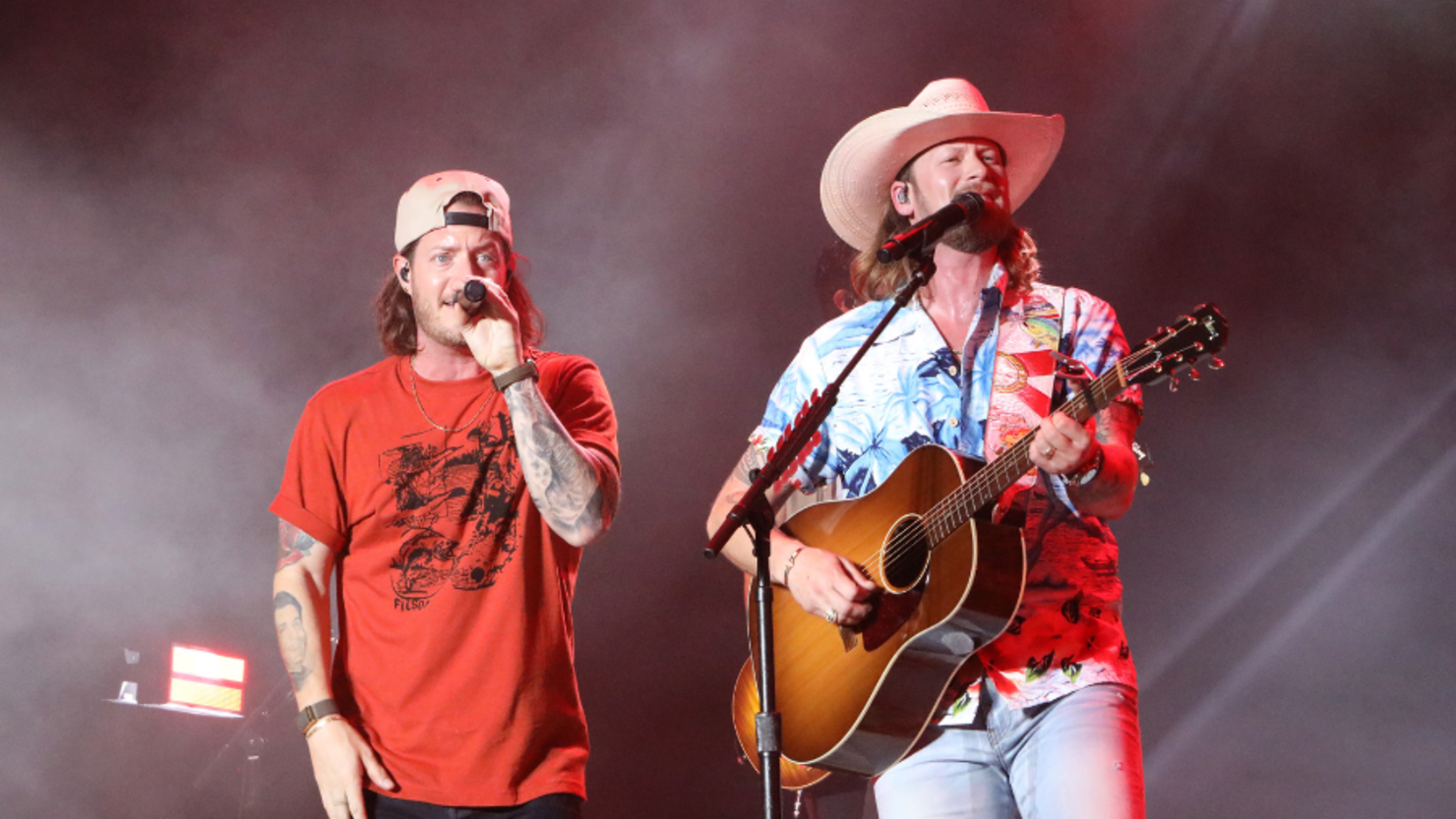 Florida Georgia Line teamed up onstage for the final time before Tyler Hubbard and Brian Kelley split to focus on their own solo projects. The hit-making singer-songwriters shared a bittersweet moment at the Minnesota State Fair on Wednesday night (August 31).
The duo reflected on their career as they closed "an incredible chapter," Hubbard said to the crowd as he expressed excitement for what's next for both artists. They opted to "celebrate this (chapter)" with the crowd singing along to the chorus of "H.O.L.Y." one more time, via a video shared by TMZ. Hubbard and Kelley reportedly closed the show with their record-breaking smash-hit "Cruise," which they released a decade ago in 2012. They then said their goodbyes to the audience and walked off separate sides of the stage.
Hubbard and Kelley confirmed earlier this year that they were "taking a break" from working together as Florida Georgia Line to pursue their own solo goals. They commented on FGL's future to PEOPLE in February, when the Country Music Hall of Fame and Museum unveiled its Florida Georgia Line: Mix It Up Strong exhibit in Nashville, Tennessee.
"I think 'taking a break' is the proper term, as opposed to breaking up," Hubbard said at that time. he and Kelley were taking their final shows together to "celebrate FGL, celebrate the fans, celebrate each other, and then support each other on the next chapter of our musical and creative journey, which is gonna be individually for a while. So we're excited."
Kelley added at the time: "We're not going our separate ways. We're taking a break from recording our music. We're being artists. We love creating. And so a couple years back, we started writing without each other and trying different writers, and now we're both doing that with our music."
The two artists have already released some of their solo work, and teased more on the way. Kelley recently shared on Instagram that he has a 5-track EP coming with some star-studded collaborations. Hubbard released a 6-track project ahead of his upcoming tour dates with Keith Urban. He reiterated on the TODAY Show: "It's a really exciting season, the next chapter for BK and myself, to get to kinda get more personal, (and) share our individual stories and our individual songs and kinda relate to the fans on a more personal level. So, it's very exciting for both of us and it's gonna be a fun journey, for sure."