Jon Pardi Puts 'Fresh' Spin On Classic Country With 'Mr. Saturday Night'
By Kelly Fisher
September 2, 2022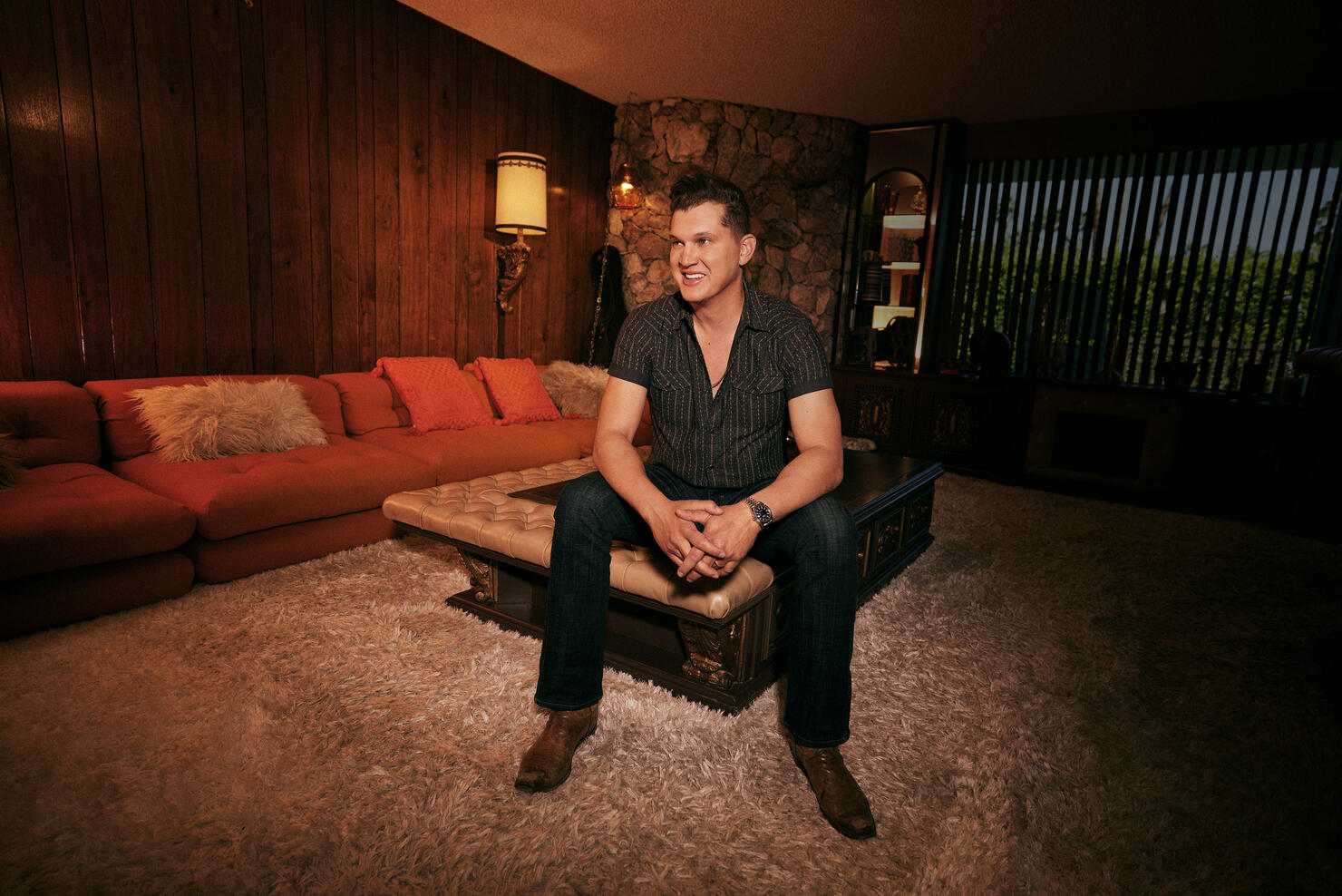 It's Pardi time…
Jon Pardi is kicking off the weekend with his long-awaited fourth studio album, Mr. Saturday Night, packing the 14-track project with party anthems, heartbreak songs and more. It's an album that the country artist's record label hails as one that returns "the genre to an era of buckle-polishing dance floor encounters, yowling bar-room revelers, and the occasional strong, silent type ballad."
"It's kind of got everything. It's got loneliness, it's got happiness, it's got love, it's got drinking songs," Pardi said in a video he shared on social media when the album released on Friday (September 2). "You can't have an album titled Mr. Saturday Night and not have a bunch of songs that are fun. It's not too crazy different, but it's just good, and I tried to make the best album I can. I think you all will dig it.
"When the fans, when they listen to this record, I hope they go away with just another great record to listen to. Put it on (and) let it play from start to finish and rock out to every song," Pardi said in a statement. "I feel like emotionally the fans are gonna feel this record more than a lot of the past records."
Pardi, who is currently on his "Ain't Always The Cowboy Tour" with Hailey Whitters and Lainey Wilson, previously drummed up anticipation for Mr. Saturday Night by releasing or teasing some of the tracks included in the collection. That includes the cleverly-written title track, the dance-worthy "Last Night Lonely," the honky tonk anthem "Fill 'Er Up" and more. Pardi also included "Longneck Way To Go," his collaboration with Midland that released earlier this year.
"Mr. Saturday Night" (Benjy Davis, Reid Isbell, Joe Ragosta)
"Fill 'Er Up" (Jon Pardi, Ross Copperman, Brice Long)
"Last Night Lonely" (Jimi Bell, Joe Fox, Dylan Marlowe)
"Neon Light Speed" (Andy Albert, Josh Dorr, Paul DiGiovanni)
"New Place To Drink" (Jon Pardi, Jessie Jo Dillon, Luke Laird)
"Your Heart Or Mine" (Bart Butler, Justin Ebach, John Pierce)
"Santa Cruz" (Jon Pardi, Luke Laird)
"Longneck Way To Go" (Midland featuring Jon Pardi) (Rhett Akins, Jess Carson, Cameron Duddy, Ashley Gorley, Mark Wystrach)
"Raincheck" (Will Bundy, John Edwards, Michael Tyler)
"Workin' On A New One" (Jon Pardi, Rhett Akins, Luke Laird)
"Hung The Moon" (Will Bundy, John Morgan, Jameson Rodgers)
"The Day I Stop Dancin'" (Bart Butler, Justin Ebach, Josh Thompson)
"Smokin' A Doobie" (Jon Pardi, Rhett Akins, Luke Laird)
"Reverse Cowgirl" (Zack Dyer, Joe Fox, Jared Scott)
"A lot of these songs we've had on hold for two years, written for two years, one year," Pardi said in a statement. "We definitely took our time on this project and let Heartache Medication get through its final single and then BAM! Here's Mr. Saturday Night. I love the title. I love all of the tracks, and I think everybody's gonna dig it. But it all comes down to the song and the players and the production. It's nothing crazy, but it's definitely fresh for me and I feel like everyone's gonna really love it."
Pardi also marked his album release day with the premiere of his new music video for the title track of his album, which was filmed "at one of my favorite places." Watch Pardi's new music video here, and listen to some of the other fan-favorite tracks on Mr. Saturday night below.