Sponsored Content
Bring Out The Music In You With 76 Hours Of Piano And Guitar Lessons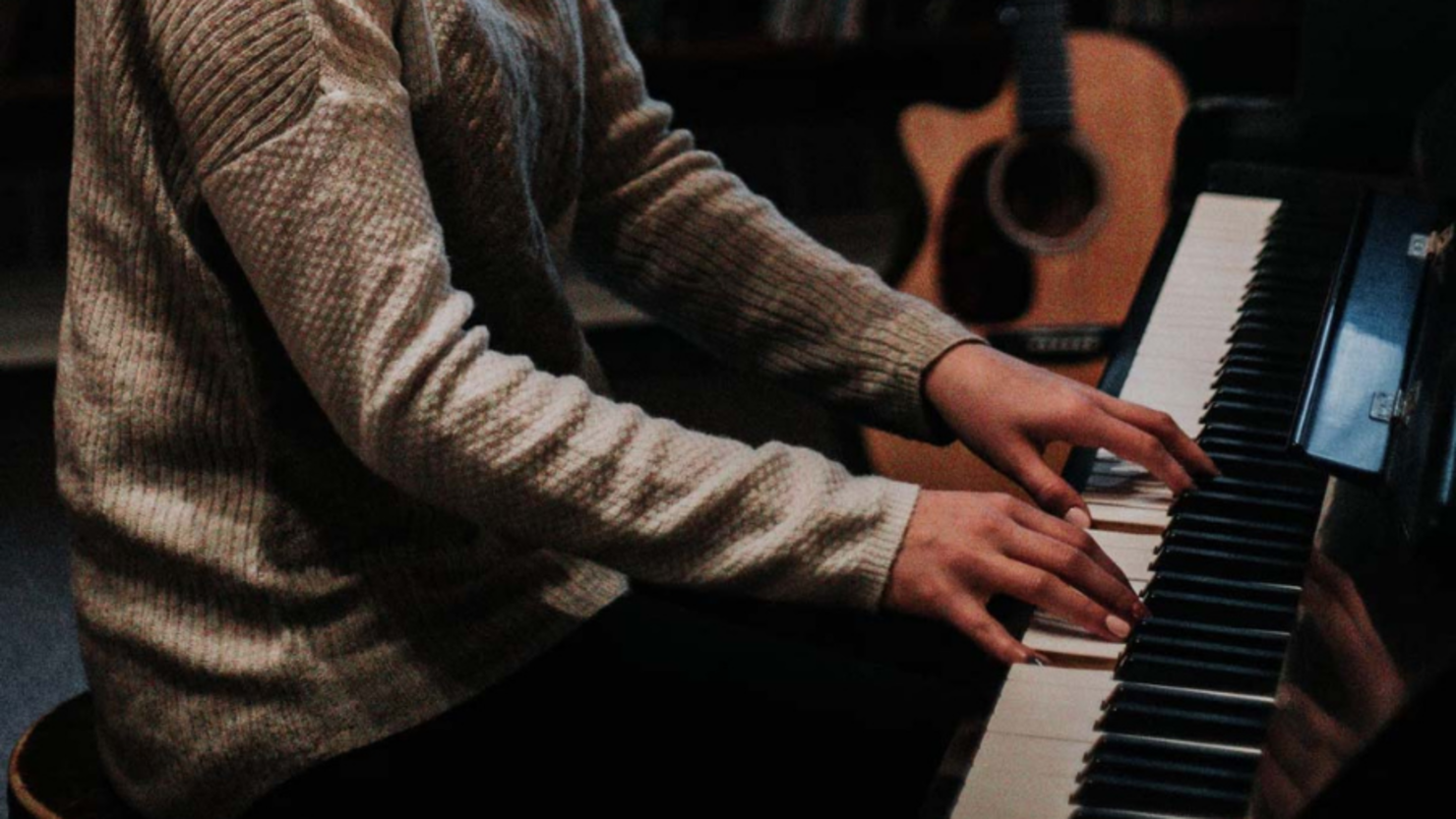 iHeart may be compensated and/or receive an affiliate commission if you buy through our links.
Do you envision yourself tickling the ivories, or imagine yourself playing licks and riffs flawlessly on your guitar? Perhaps, instead of having the music play solely in your head or jamming out with your air guitar, you can turn your musical dreams into a reality by actually learning how to play the instrument with this 2022 Complete Piano & Guitar Bundle.
Think you're too old to learn how to play? Admittedly, it may be a little harder for an adult to master the art than a child who began his scales and chords at the ripe old age of three, but let us assure you. It's never too late to learn! In fact, there are benefits that you may never even have thought of, including memory retention, hand-eye coordination, and fine motor skills.
So the next time you're listening to Elton John displaying his genius on the piano or find yourself caught up in the Jimi Hendrix Experience, wishing that you could do what they do, why not actually give it a try? This bundle is the perfect place for you to start on your musical journey.
If the piano is your instrument of choice, Piano for All is specifically designed for beginners. It aims to have you playing rhythm-style piano in a variety of styles such as ballads, blues, and jazz in a relatively short period. In time, you can also learn how to improvise and create your own melodies as you learn to read music. Through additional lessons, you will master basic theory, gain greater technique, and practice the fundamental patterns of arrangement.
If your interests lie with the guitar, you can start at the very beginning with basics about chords, rhythm, and strumming. From there, you can develop your ear training and pitch recognition, as well as learn different playing techniques like slides, pull-offs, harmonics, and tapping. You can then funnel your newly-found talents into jazz and blues and expound your musical knowledge enough to impress your friends.
With lifetime access, you'll have plenty of time to hone your musical prowess. Whether you're learning guitar with Dan Dresnock, a session guitarist who has taught over 50,000 students online, or piano with Jack Vaughan, a composer, conductor, and founder of LeanMusician.com (or both!), this bundle will have you playing some of your favorite songs before you know it.
Regularly valued at $1,600, you can purchase all eight courses in the 2022 Complete Piano & Guitar For All Music Composition Bundle for only $34.99.
This paid content is provided by Stack Commerce. The views and opinions expressed do not necessarily represent those of iHeart.