Luke Combs Reveals Concert Dates Spanning 3 Continents, 16 Countries
By Kelly Fisher
September 8, 2022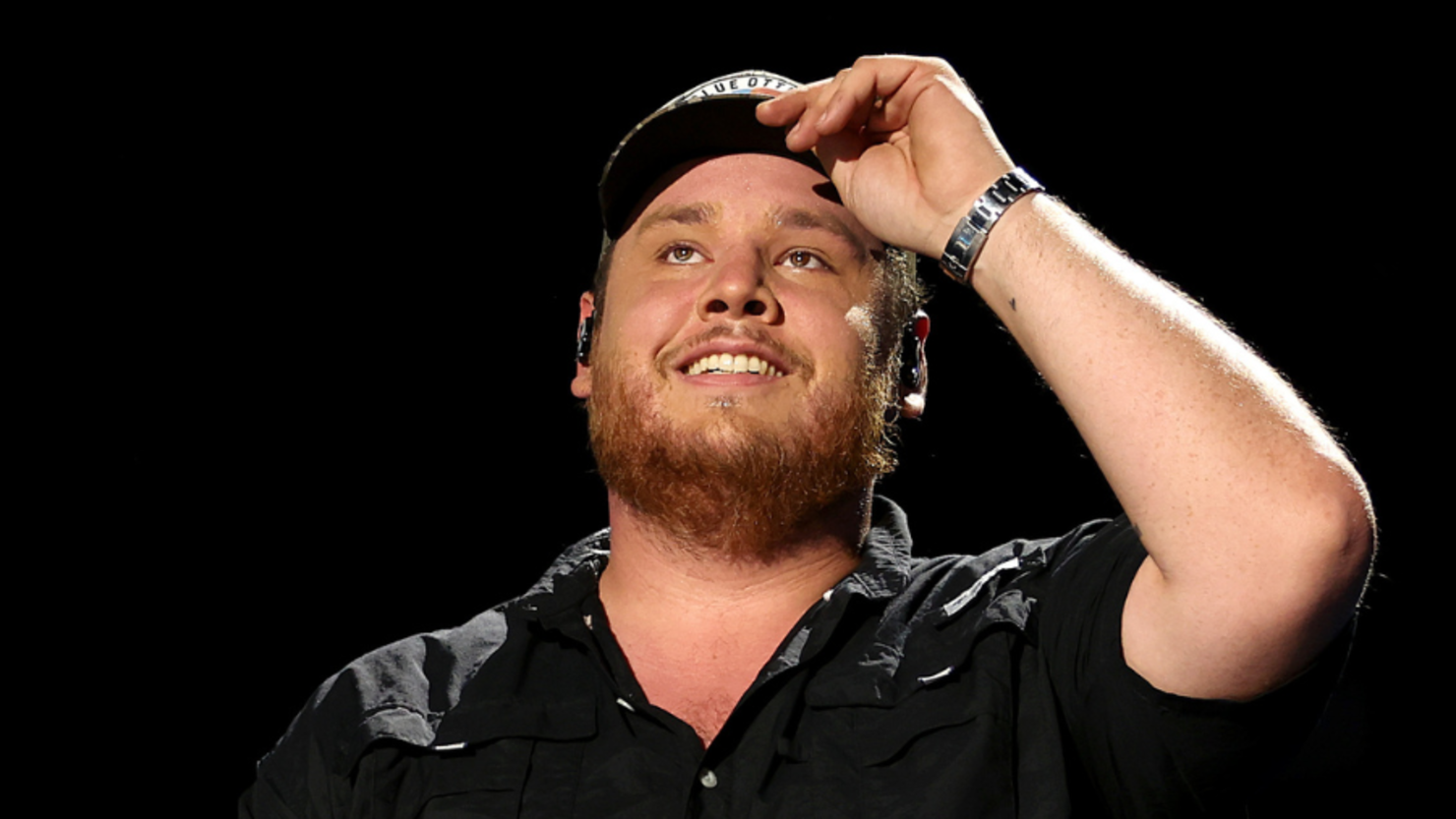 Luke Combs revealed his highly-anticipated list of international tour stops on Thursday morning (September 8). The reigning iHeartRadio Music Awards Country Artist of the Year made the long-awaited announcement on his website and his social media channels, confirming that his 35-concert tour will span three continents, stopping in 16 countries. The worldwide trek will include special guests Riley Green, Lainey Wilson, Flatland Cavalry, Brent Cobb, Cody Johnson and Lane Pittman on select dates, the announcement shows.
"This is my 2023 World Tour!" Combs captioned, adding fan club and presale info. "Tickets will go on sale to the public next Friday, September 16."
Combs' announcement comes shortly after he seemed to drop major hints at his tour stops in a cryptic video shared to his social media channels this week. Grabbing a bright red marker, Combs began circling locations on a map, beginning with a few in the U.S. before branching out. The clip saw Combs circling Dallas, Nashville, Charlotte, London, Amsterdam, Melbourne, Sydney and Brisbane. He said in his caption at that time that a "big announcement" was on the way.
Before that, Combs seemed to hint at an international trek when he shared an image on his social media channels that read: "Can't wait for my 2023 tour. Where would y'all like to see us play next year?" Many commenters couldn't help noting that some of the letters stood out, spelling out the words "WORLD TOUR."
Now, fans can see that his tour stops include New Zealand, Australia, Norway, Sweden, Denmark, Germany, Switzerland and more. See his full list of tour dates below.
Combs will be performing at the 2022 iHeartRadio Music Festival this September, and fans can tune in and watch live via an exclusive stream each night on September 23rd and 24th on The CW app and CWTV.com. The CW Network will also broadcast a two-night television special this October. Additionally, the festival will be broadcast live for fans via iHeartRadio stations throughout the country across more than 150 markets, and on the iHeartRadio app. Find available tickets.