2022 Emmy Awards: All Of The Eye-Catching Red Carpet Looks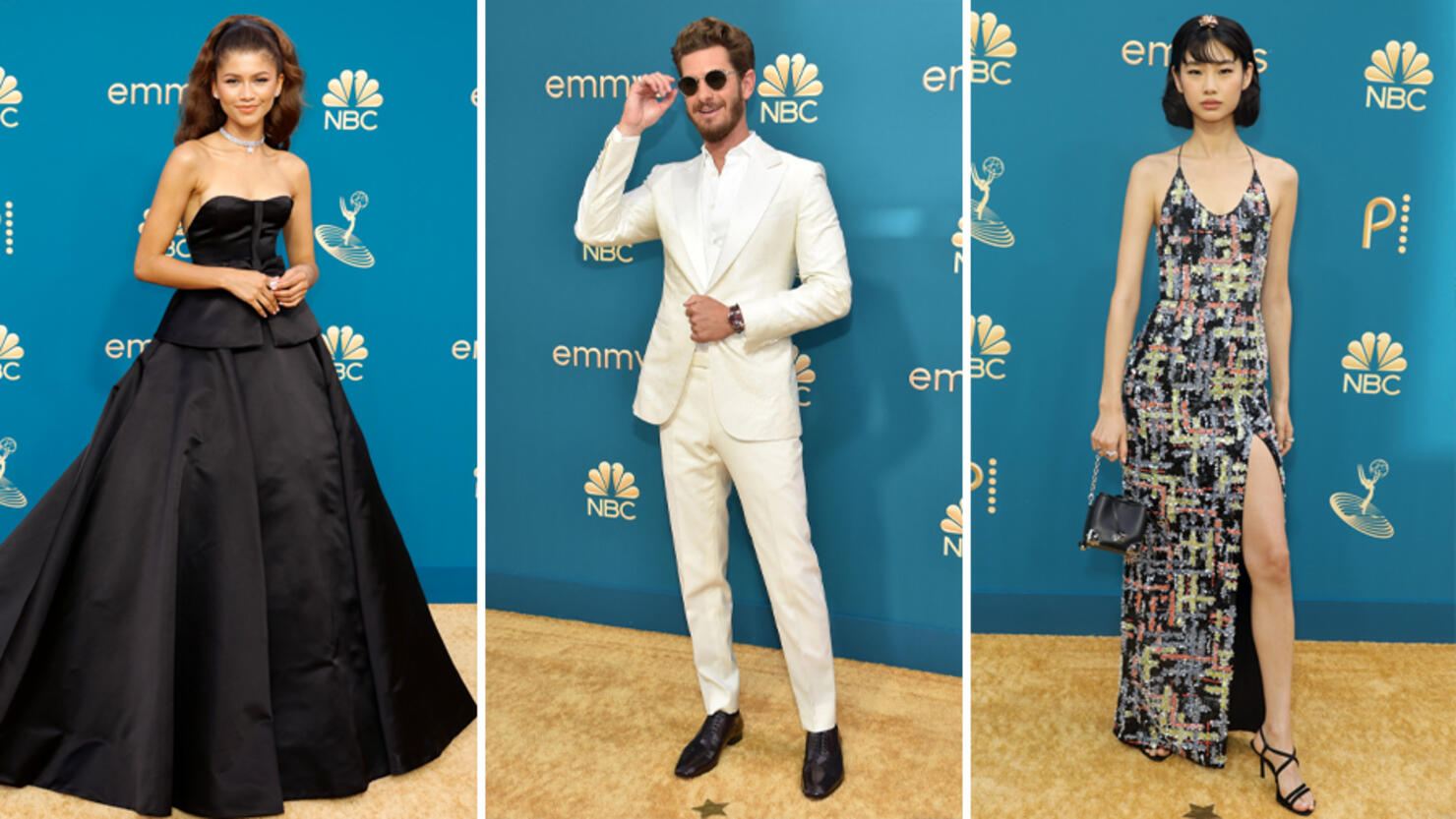 On Monday, September 12th, everyone who's anyone in television descended upon the Microsoft Theatre in Los Angeles for the 74th Primetime Emmy Awards. Prior to the show, hosted by comedian and Saturday Night Live veteran Kenan Thompson, the stars took to the red carpet to show off their best looks and chat with pre-show host, actress Laverne Cox.
This year's awards ceremony featured an all-star cast of presenters including Selena Gomez, Lizzo, Angela Bassett, and many more familiar faces, to celebrate a year of high-caliber television that people couldn't stop talking about. Some of the top contenders of the night included Succession, which received 25 Emmy nominations, Better Call Saul, and Squid Game.
Keep scrolling to see all of the eye-catching looks from your favorite television stars!
1 of 129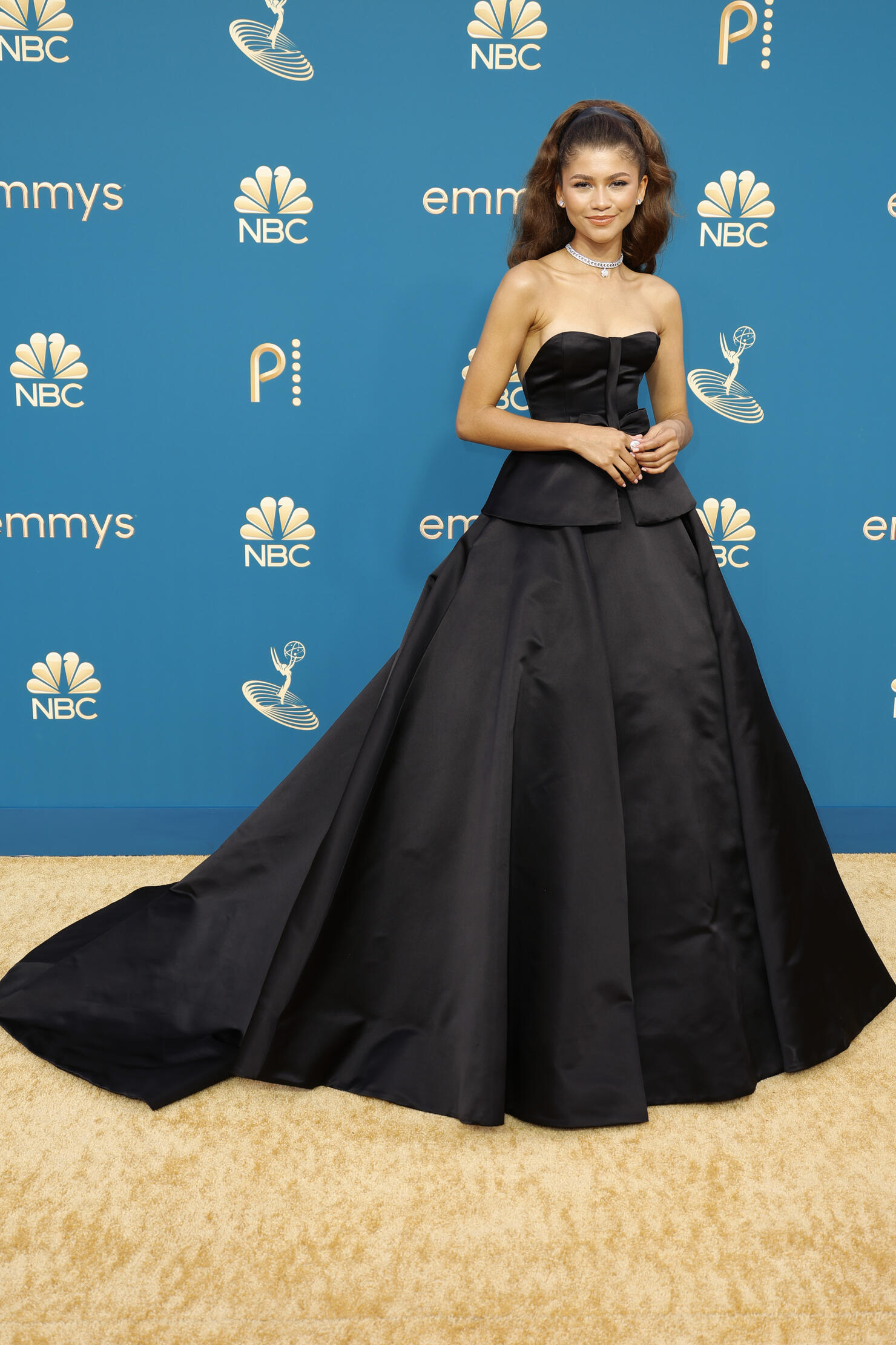 Zendaya
Photo: Getty Images
2 of 129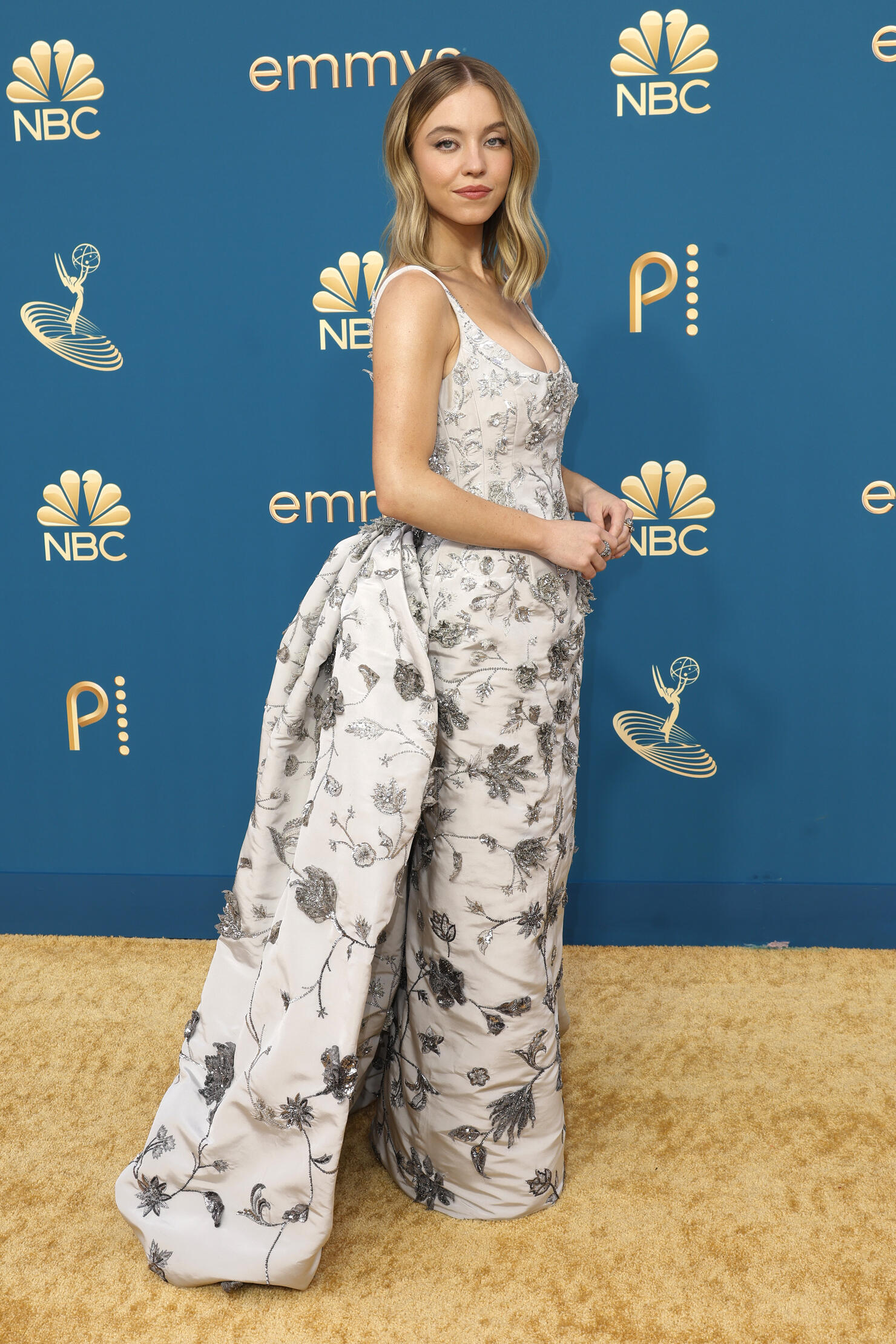 Sydney Sweeney
Photo: Getty Images
3 of 129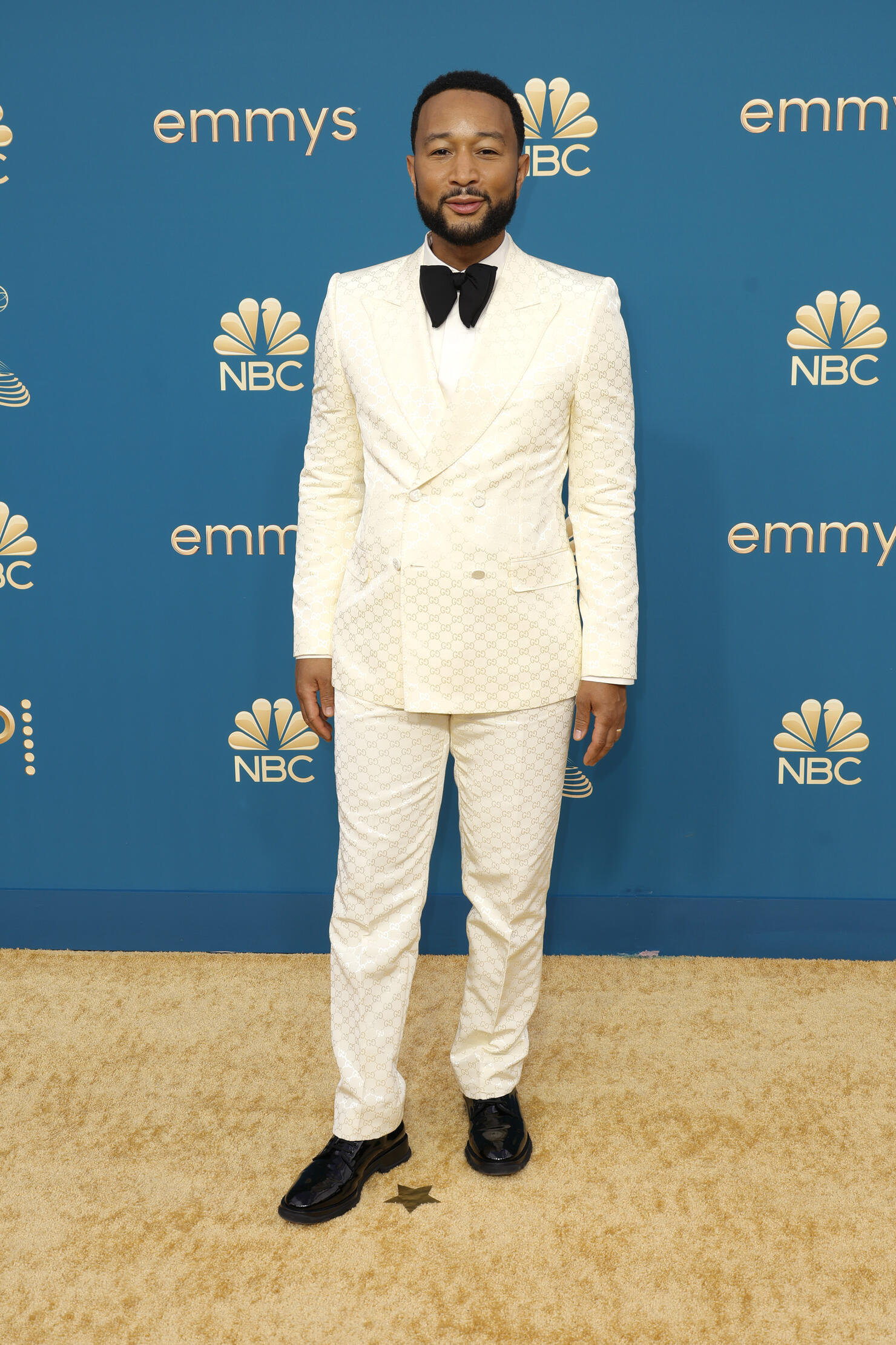 John Legend
Photo: Getty Images
4 of 129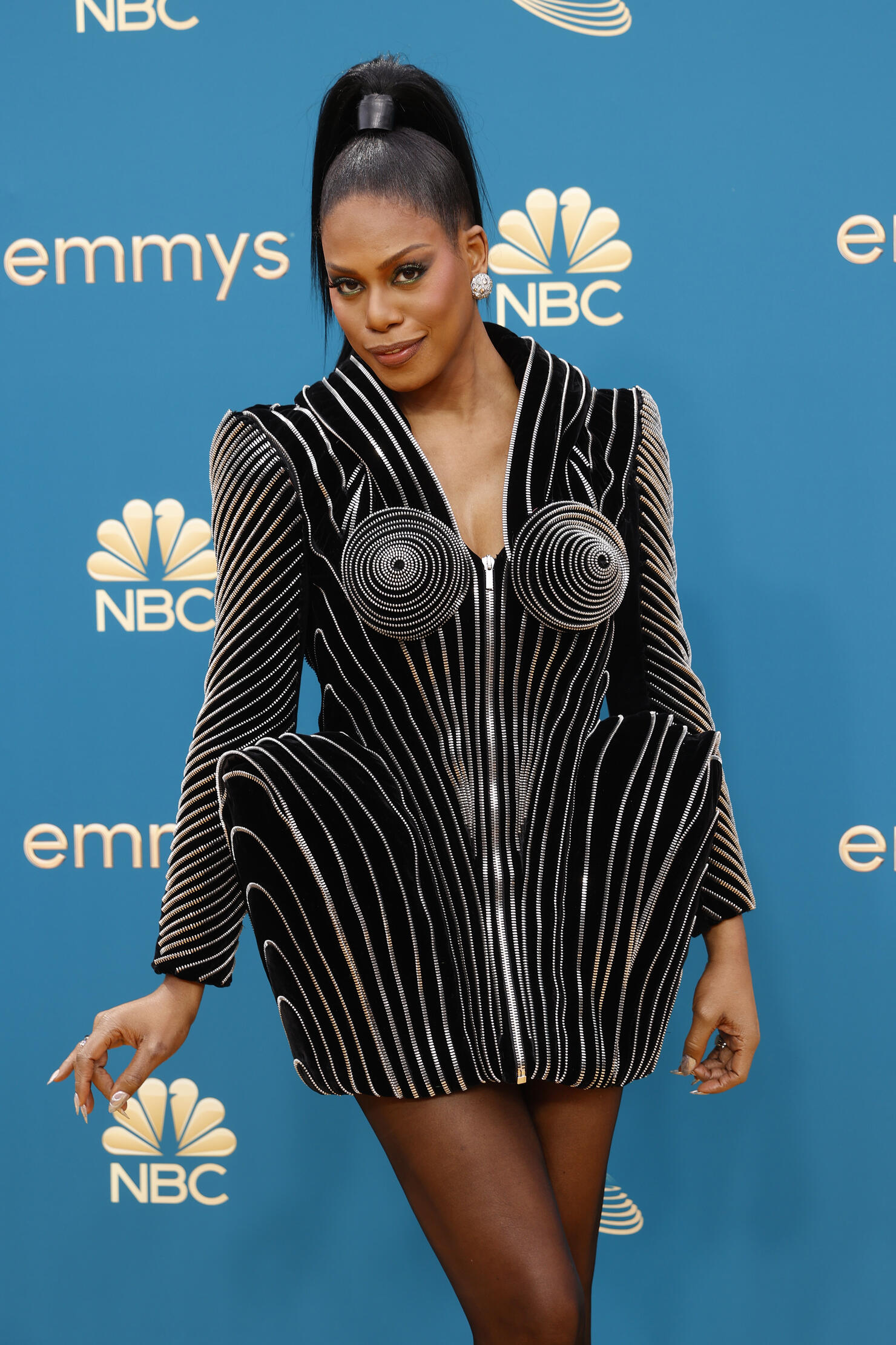 Laverne Cox
Photo: Getty Images
5 of 129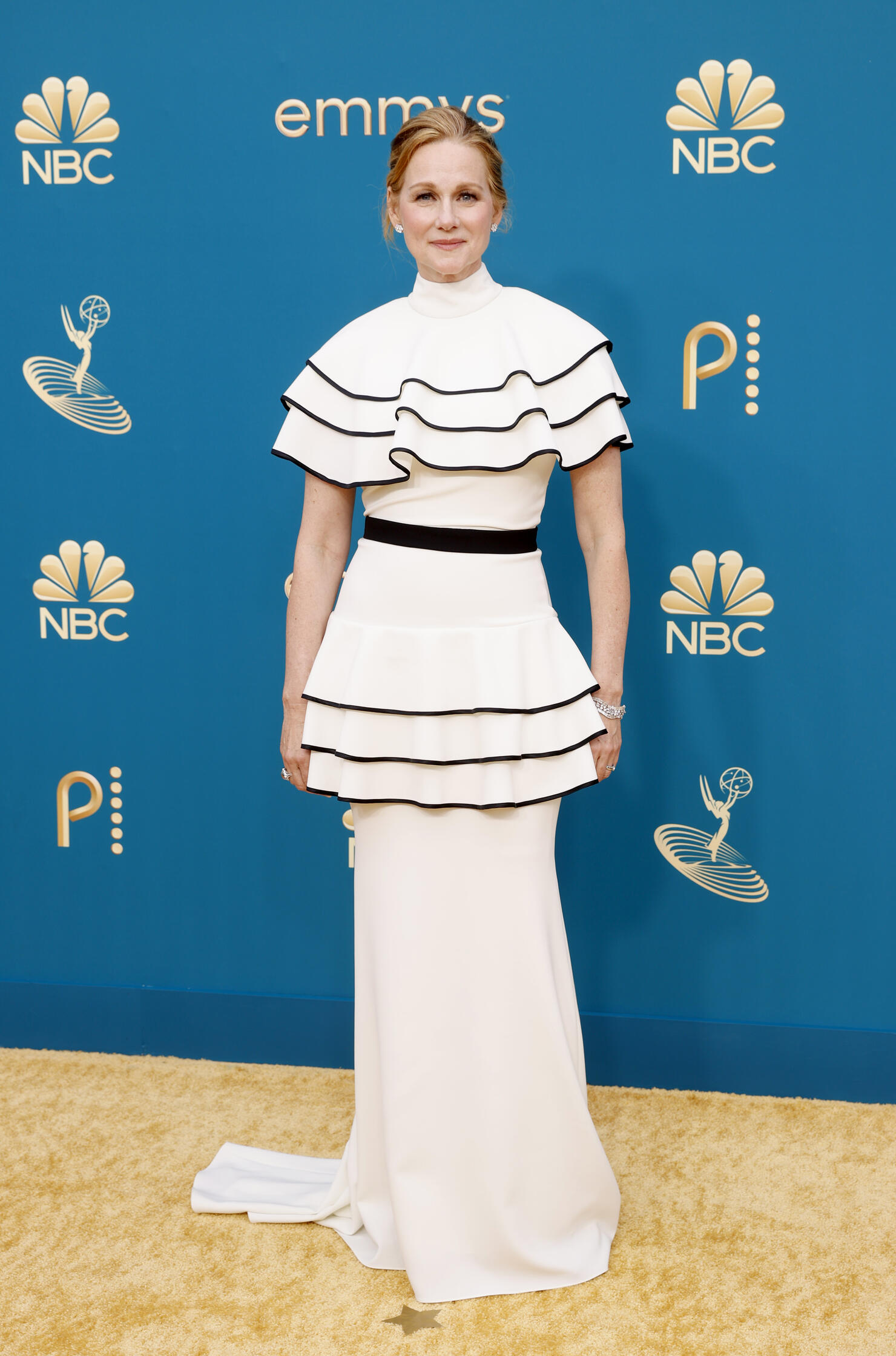 Laura Linney
Photo: Getty Images
6 of 129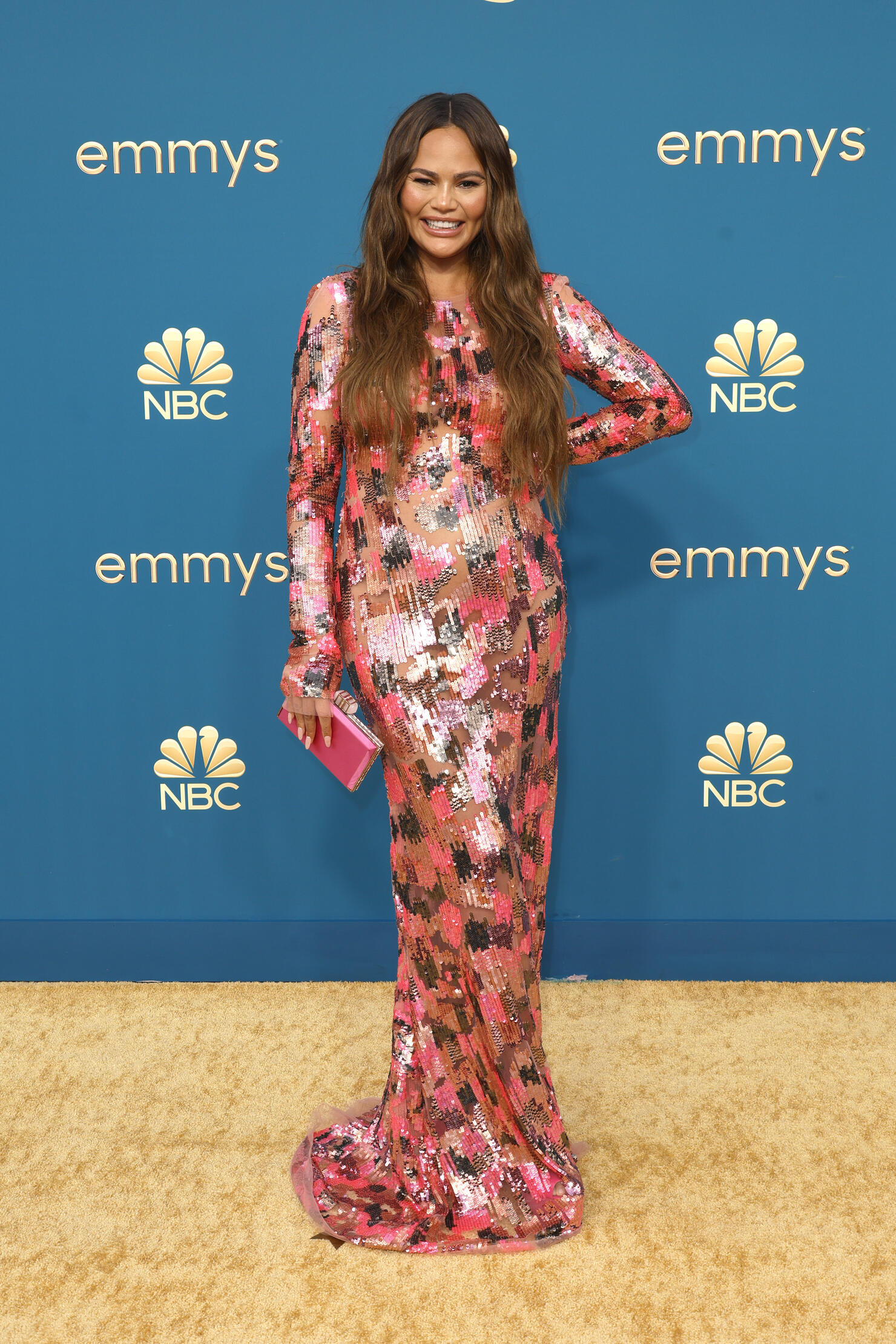 Chrissy Teigen
Photo: Getty Images
7 of 129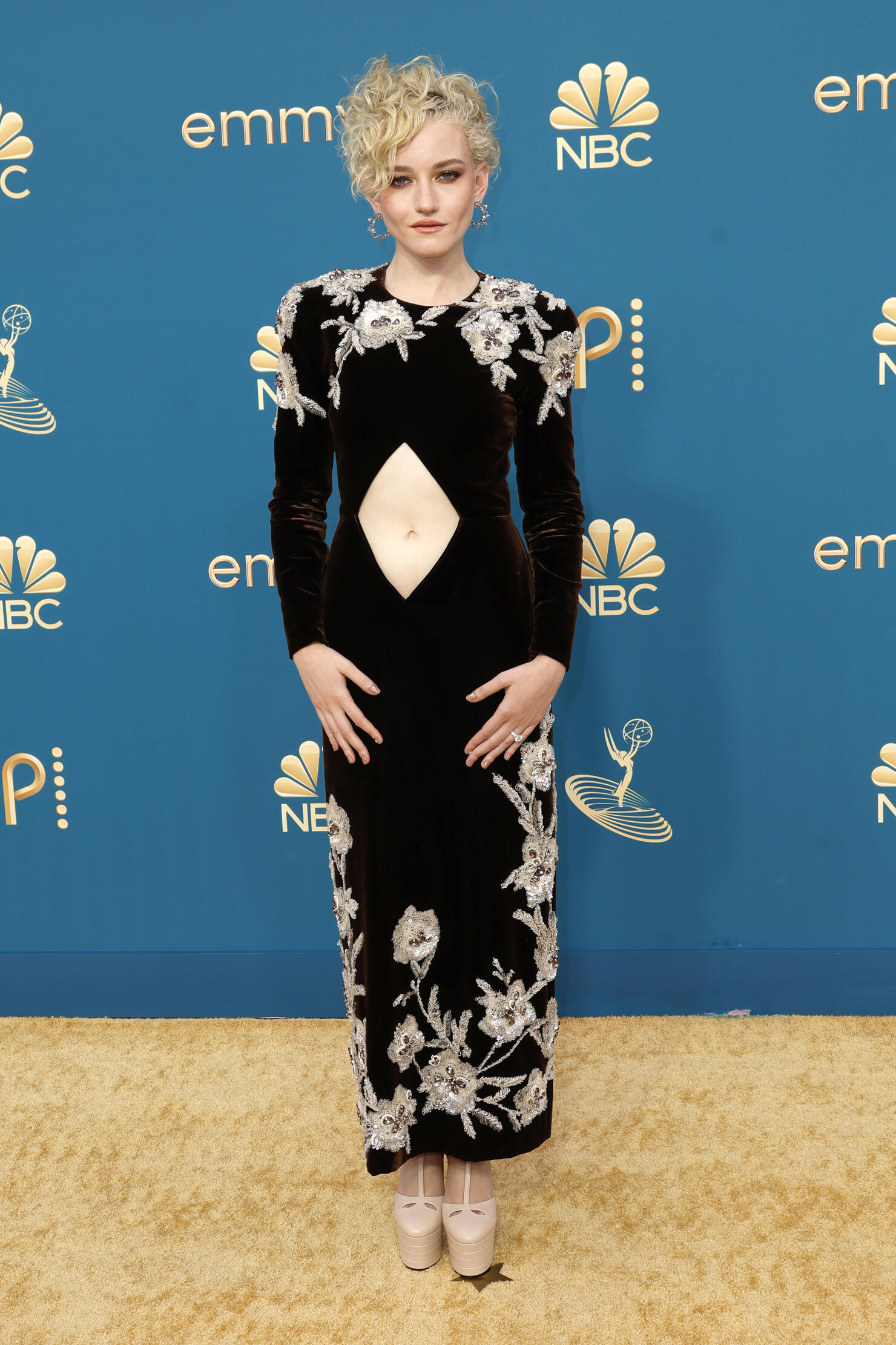 Julia Garner
Photo: Getty Images
8 of 129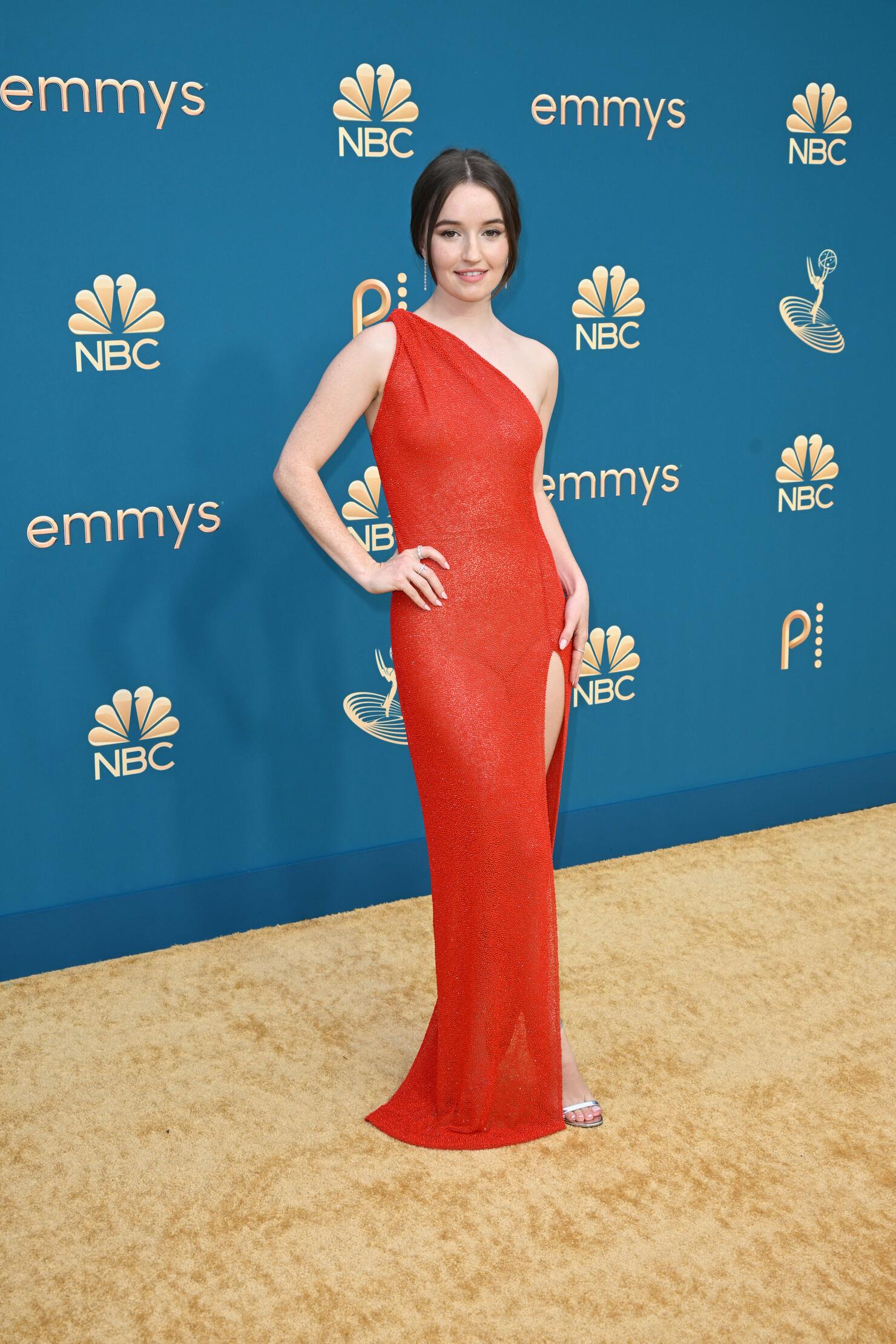 Kaitlyn Dever
Photo: Getty Images
9 of 129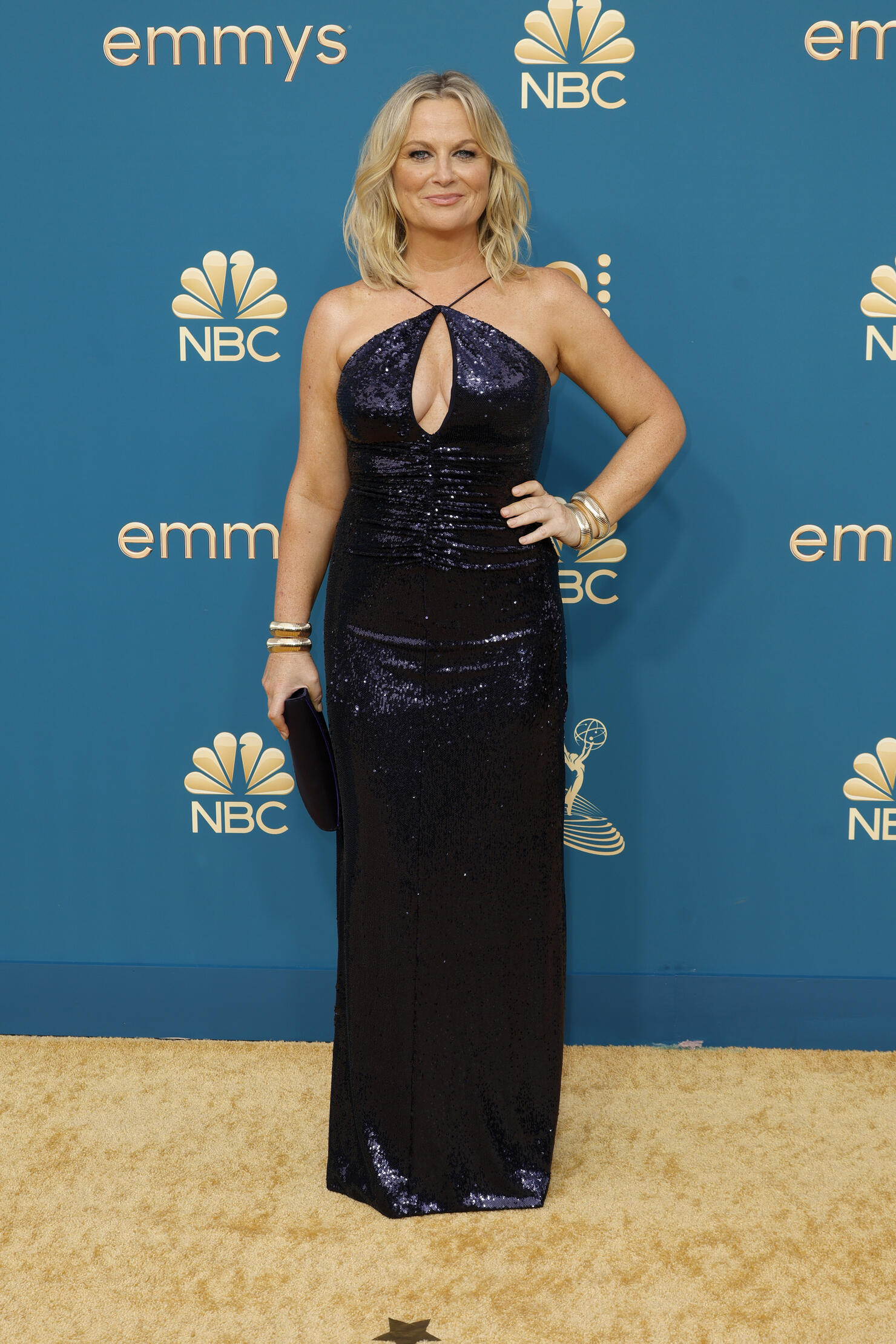 Amy Poehler
Photo: Getty Images
10 of 129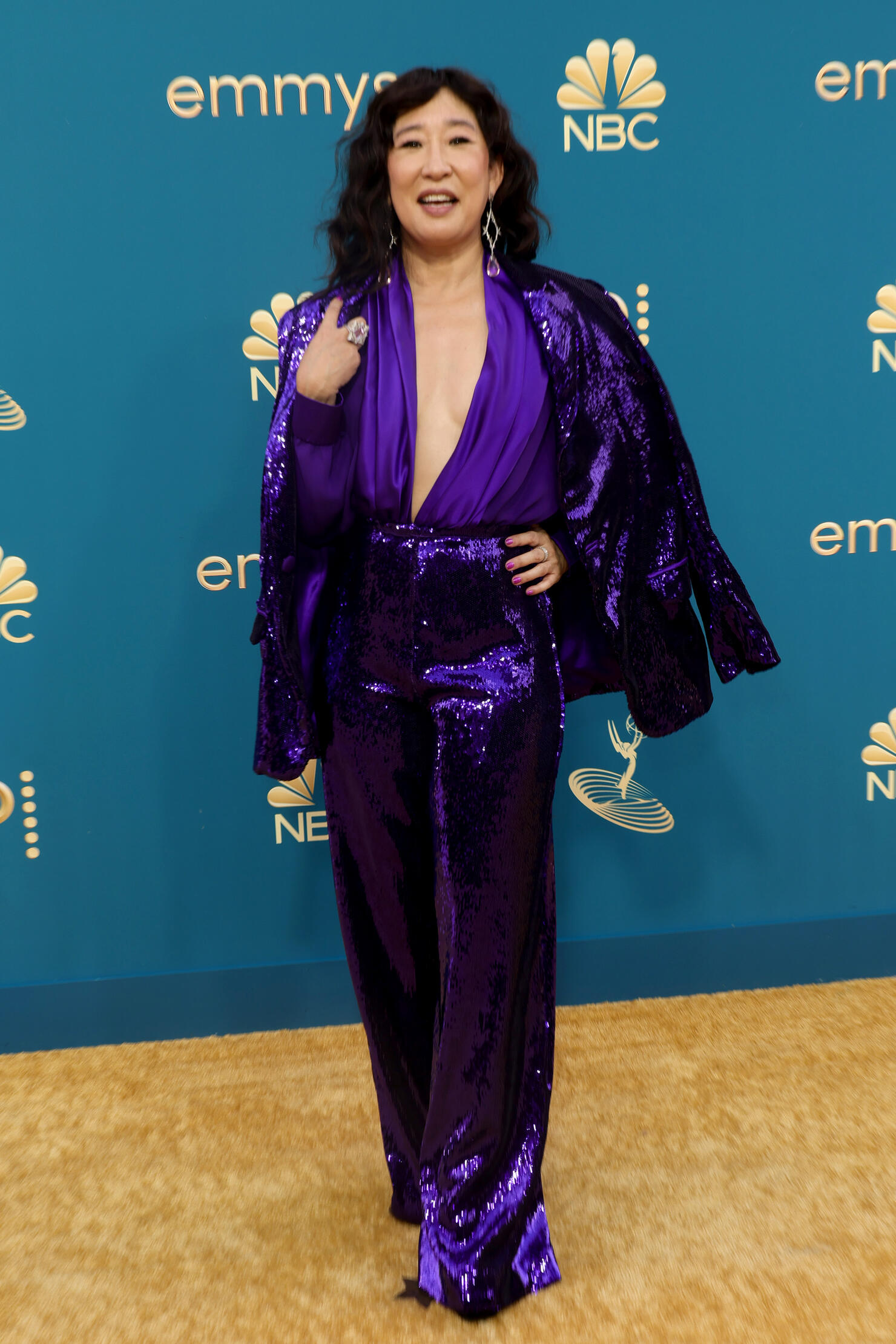 Sandra Oh
Photo: Getty Images
11 of 129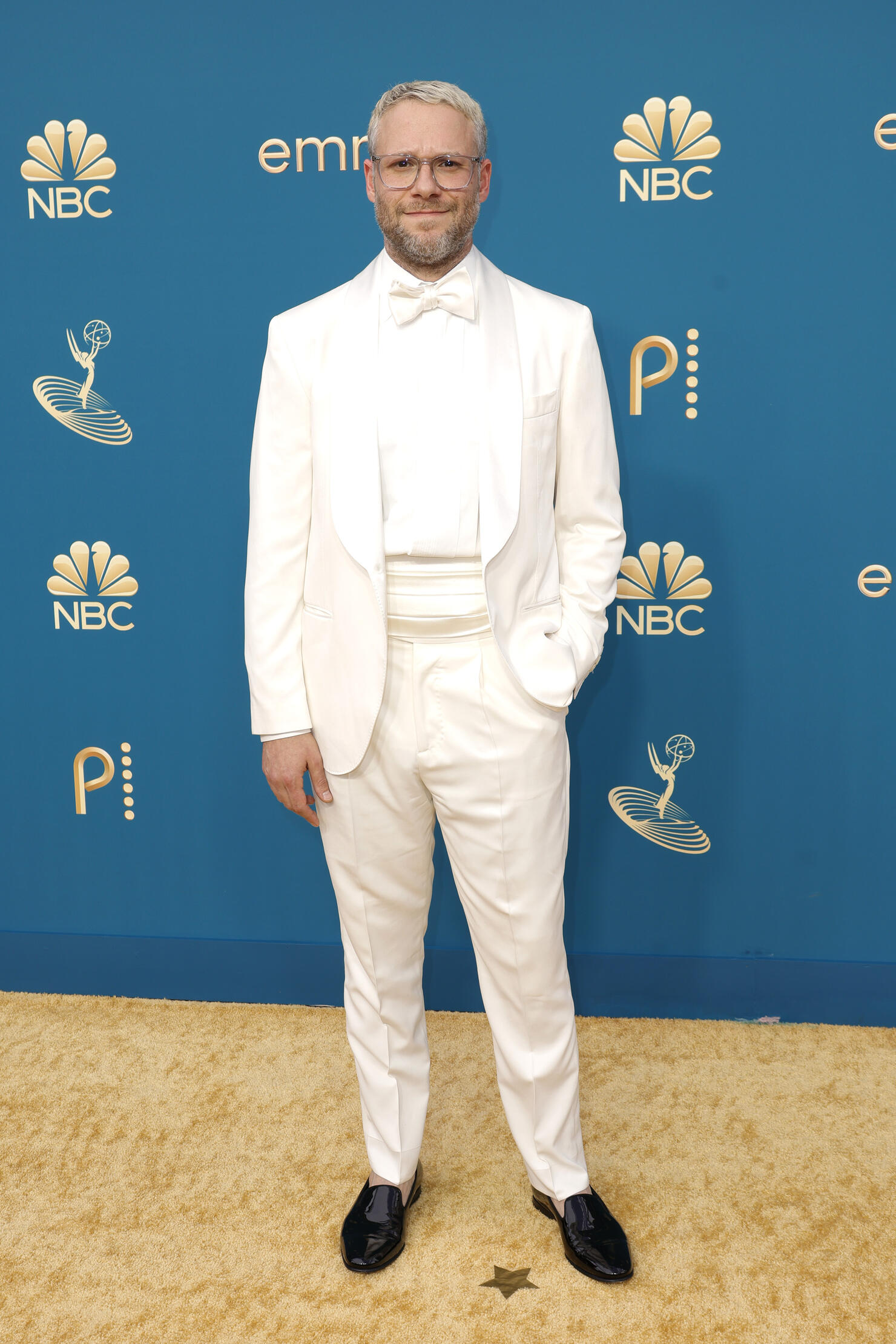 Seth Rogen
Photo: Getty Images
12 of 129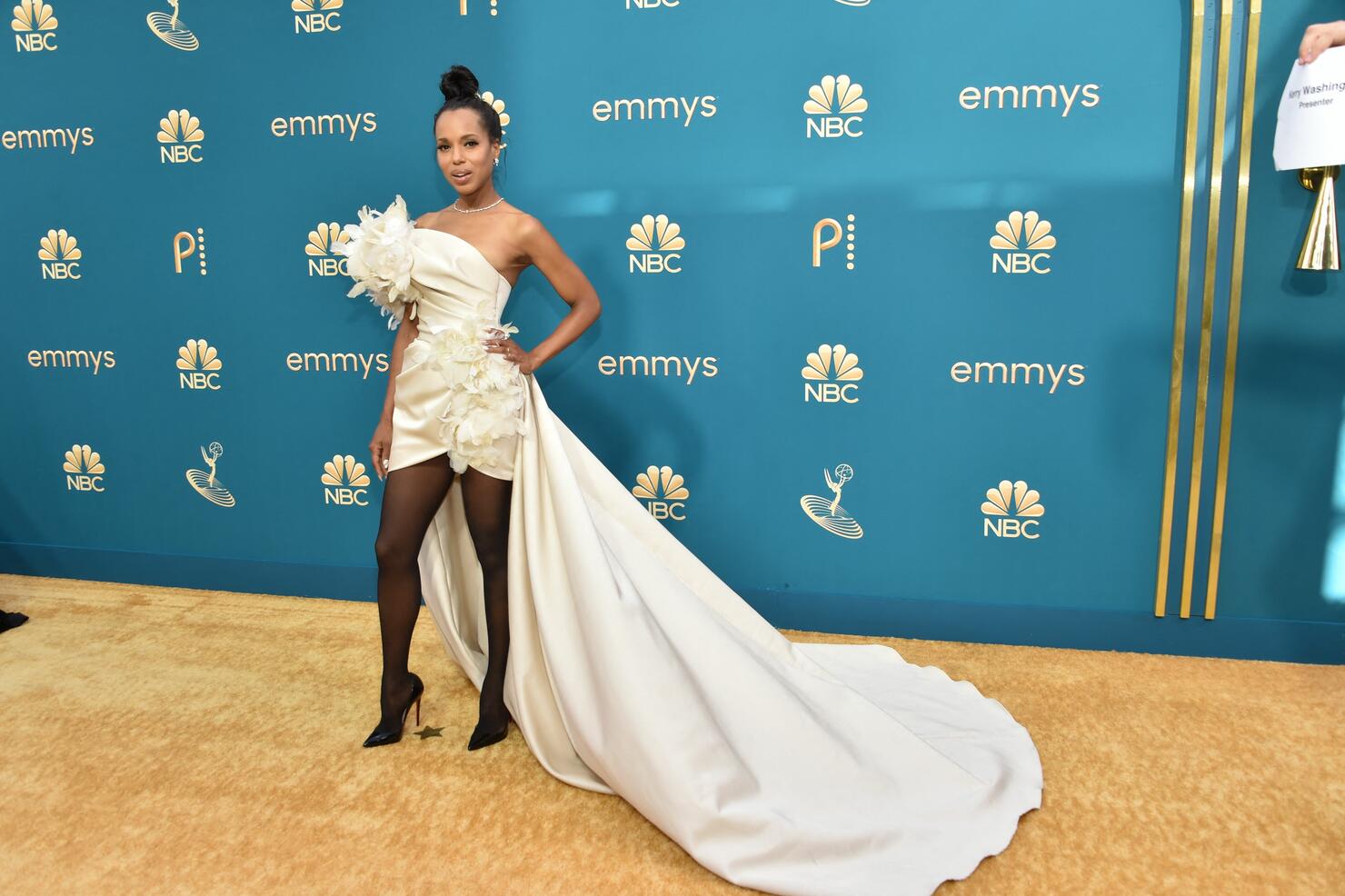 Kerry Washington
Photo: Getty Images
13 of 129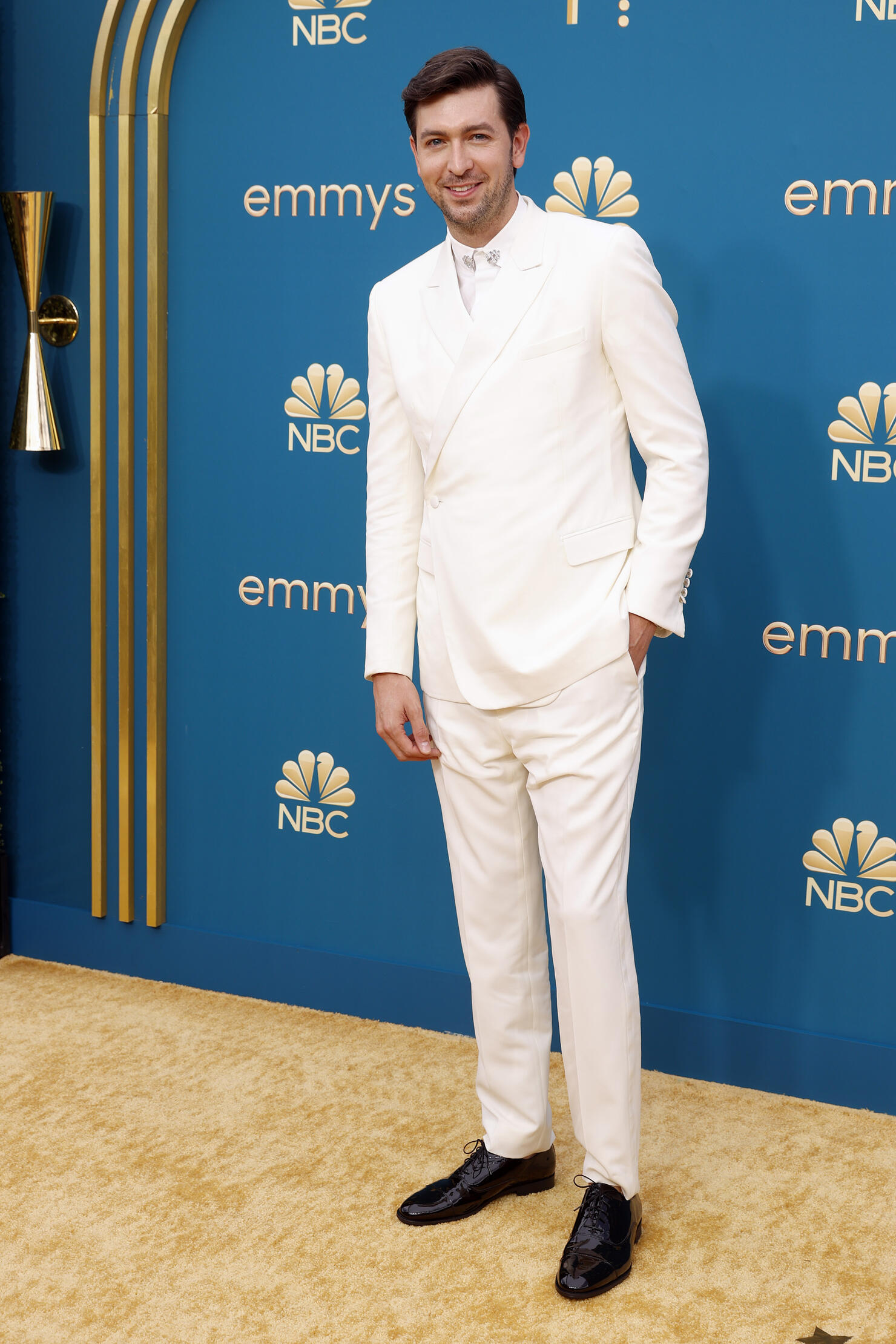 Nicholas Braun
Photo: Getty Images
14 of 129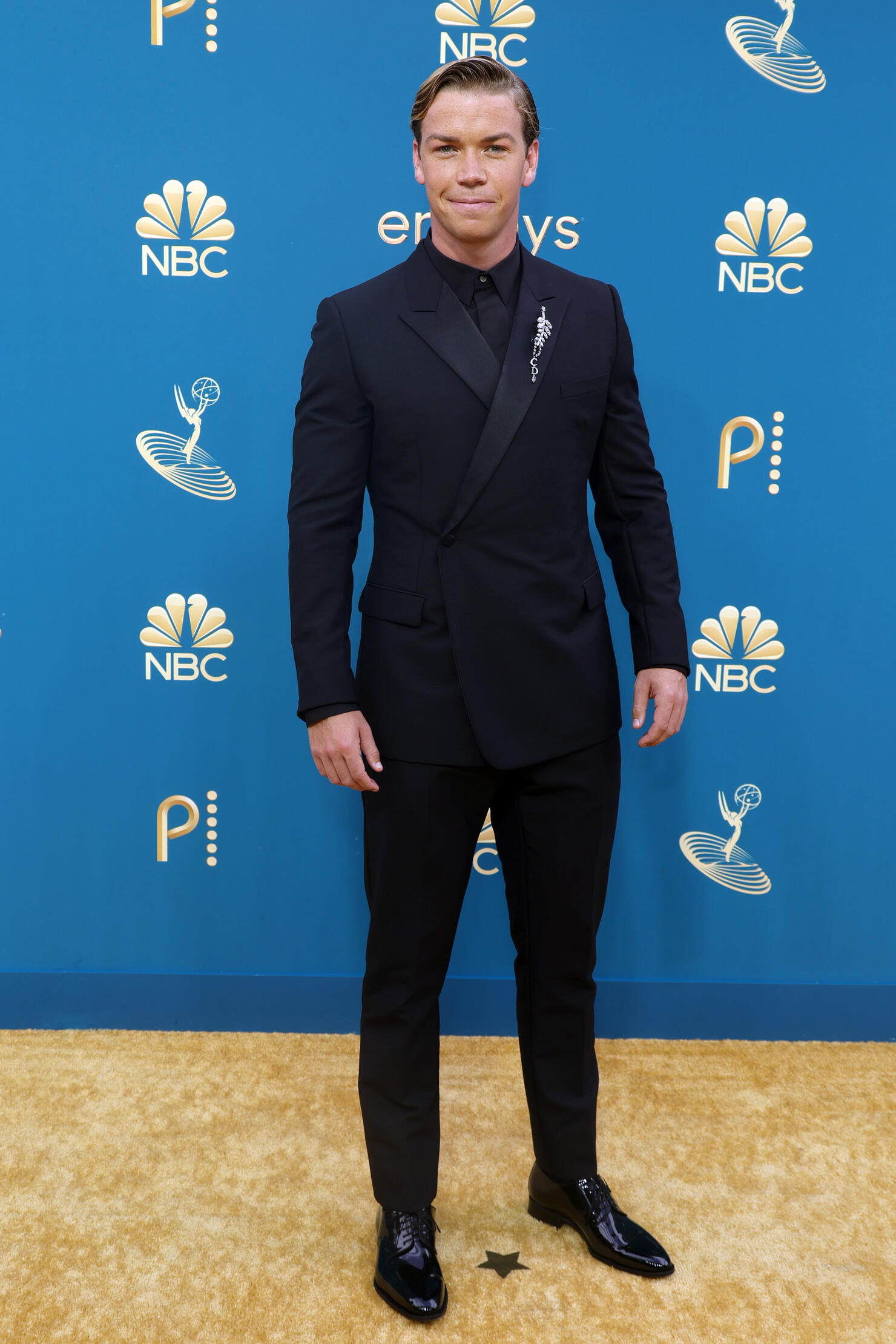 Will Poulter
Photo: Getty Images
15 of 129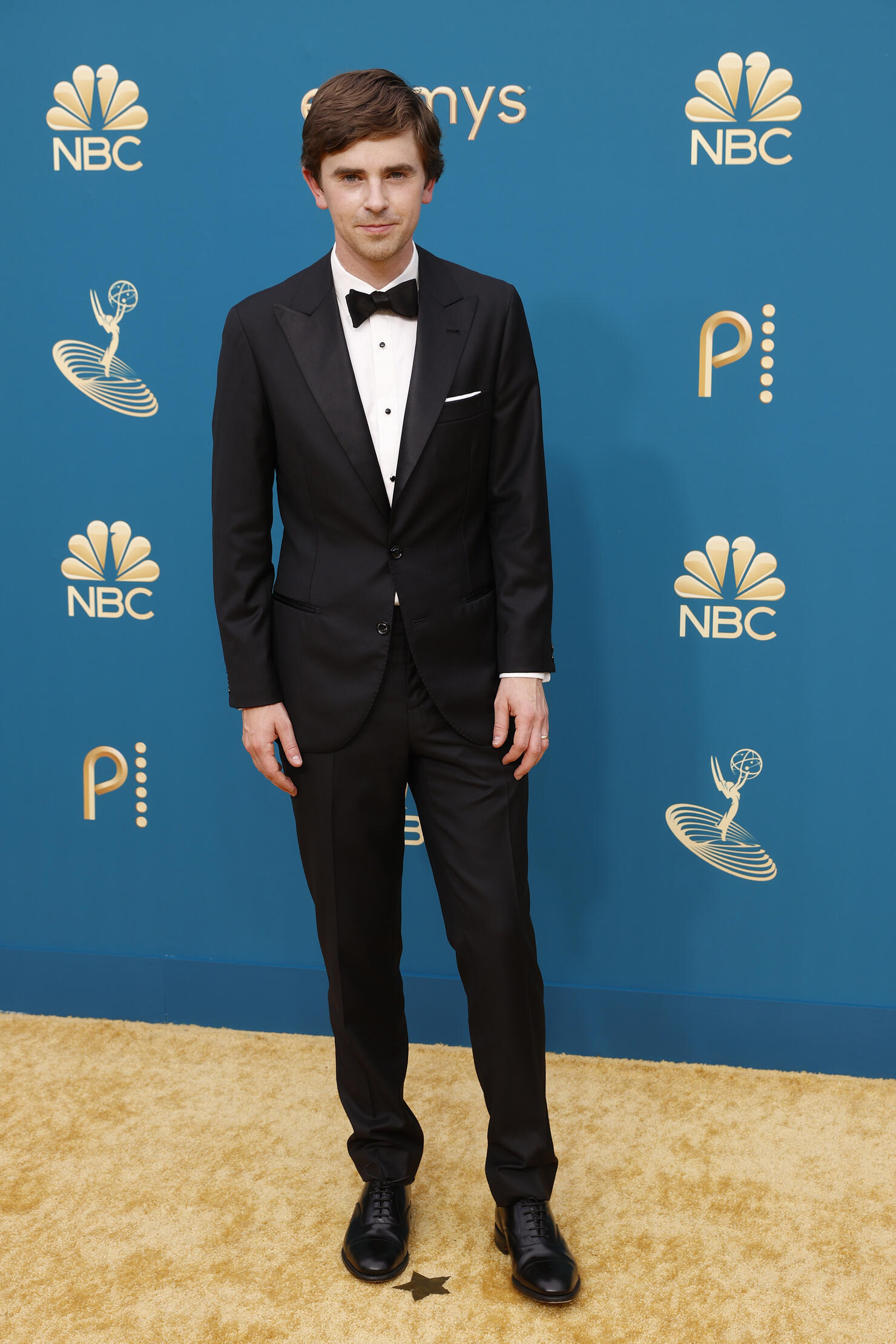 Freddie Highmore
Photo: Getty Images
16 of 129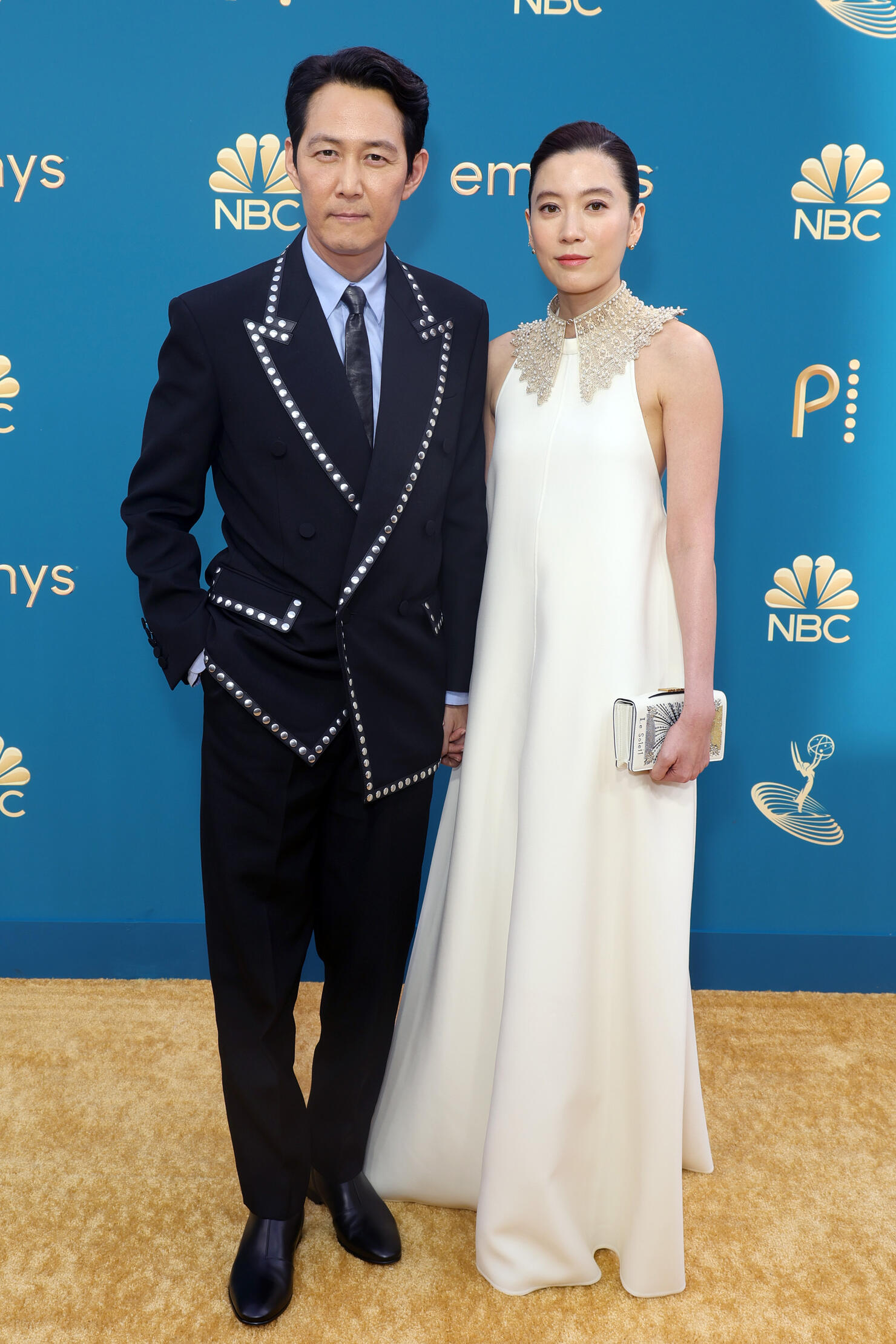 Lee Jung-jae and guest
Photo: Getty Images
17 of 129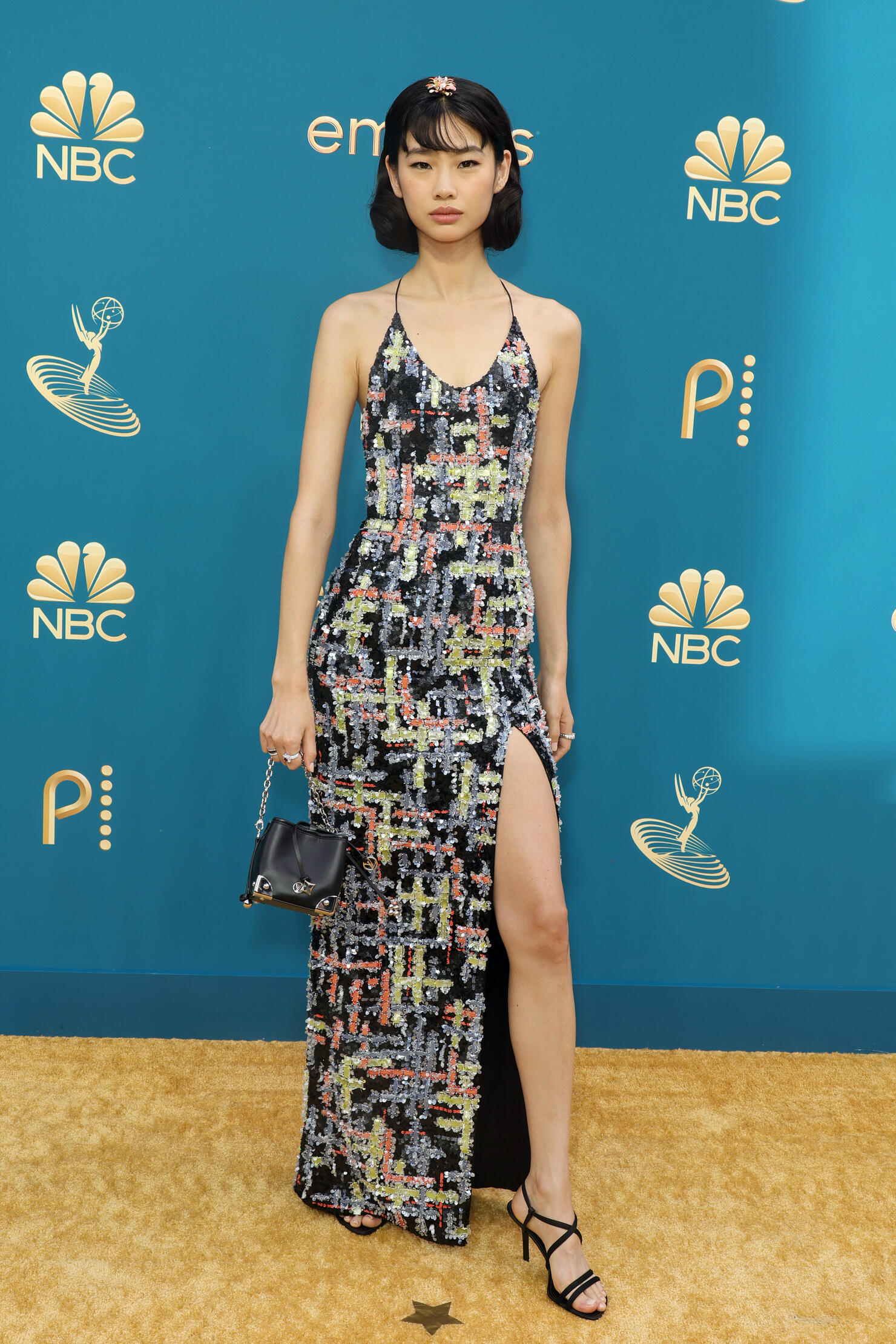 Jung Ho-yeon
Photo: Getty Images
18 of 129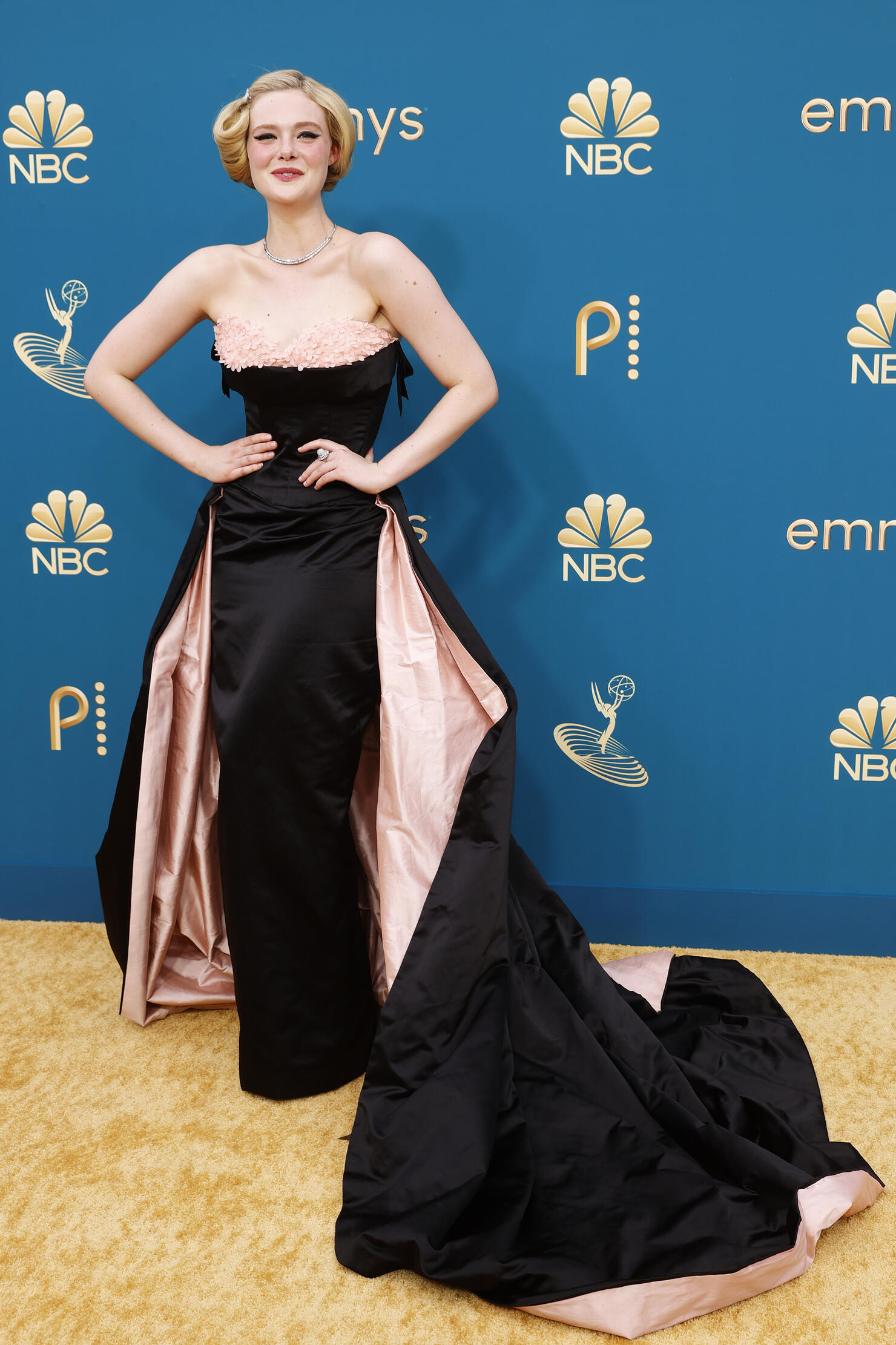 Elle Fanning
Photo: Getty Images
19 of 129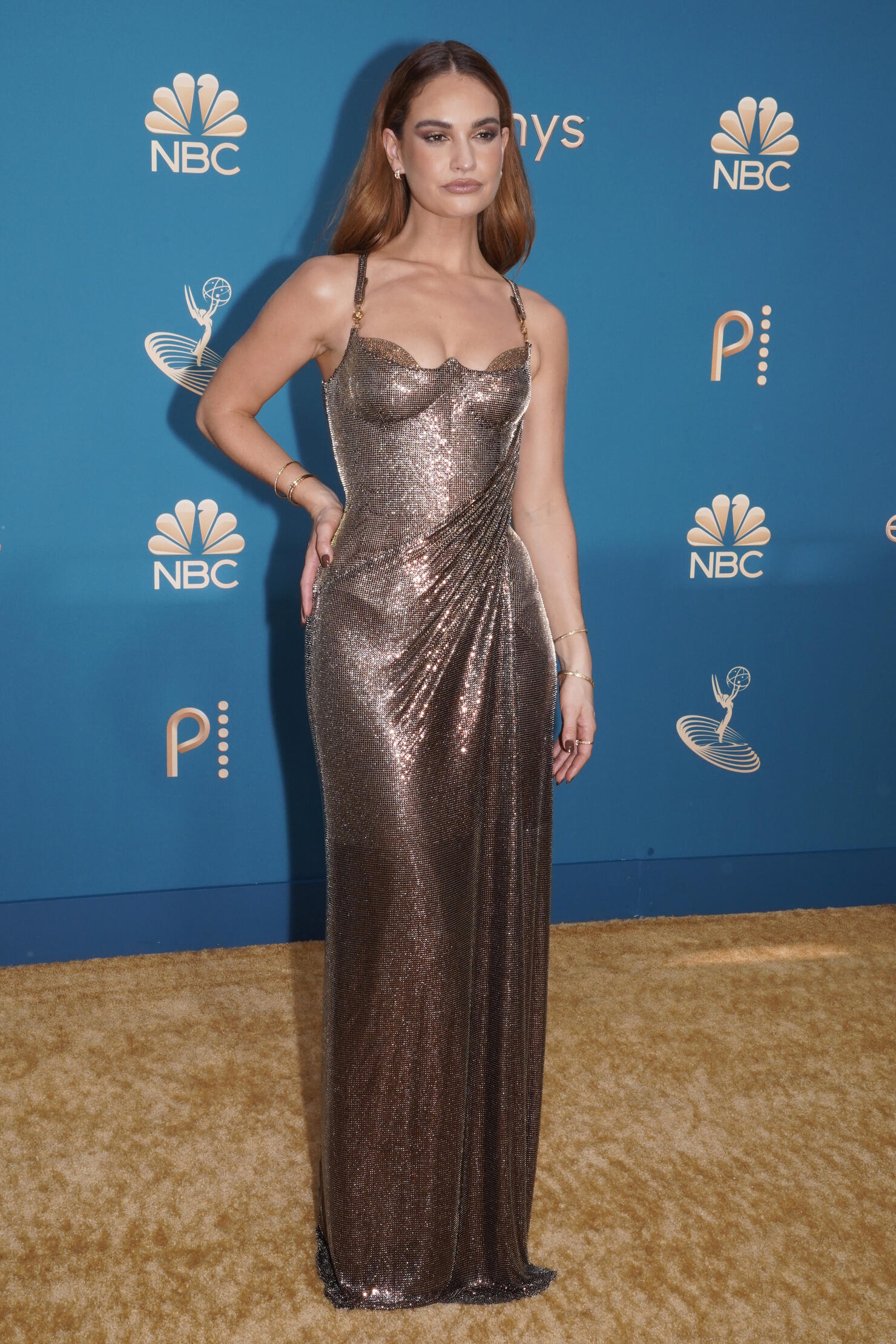 Lily James
Photo: Getty Images
20 of 129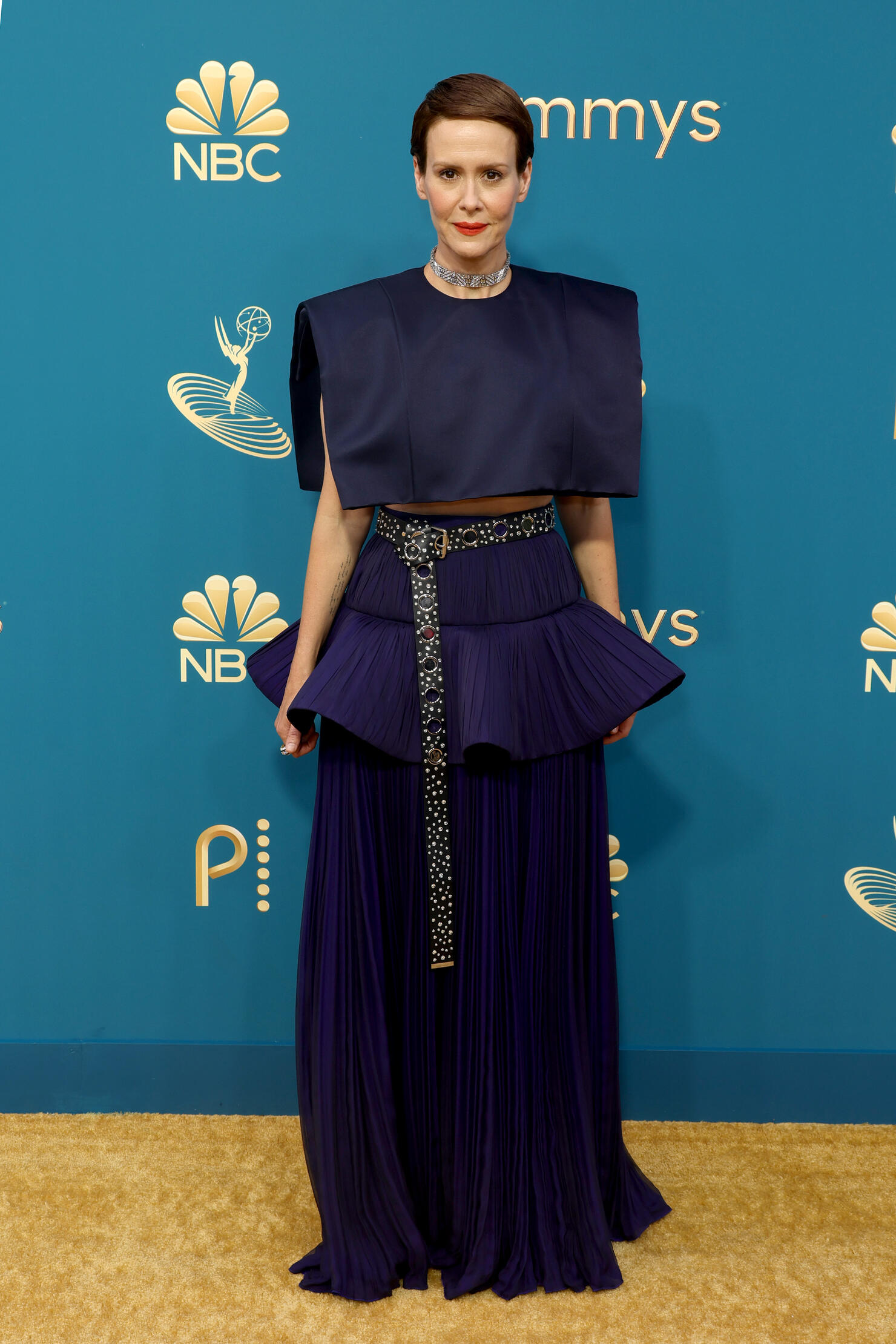 Sarah Paulson
Photo: Getty Images
21 of 129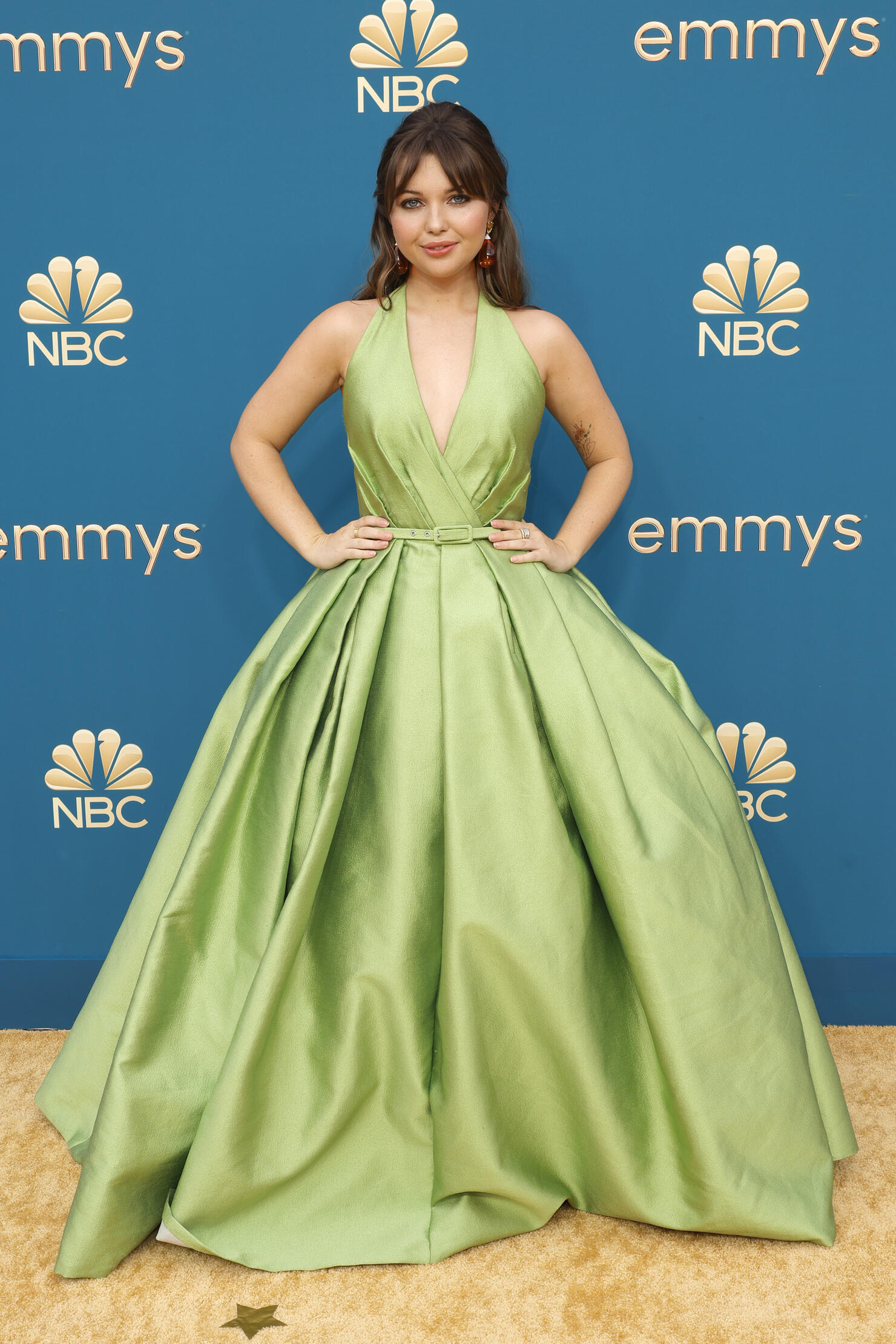 Samantha Hanratty
Photo: Getty Images
22 of 129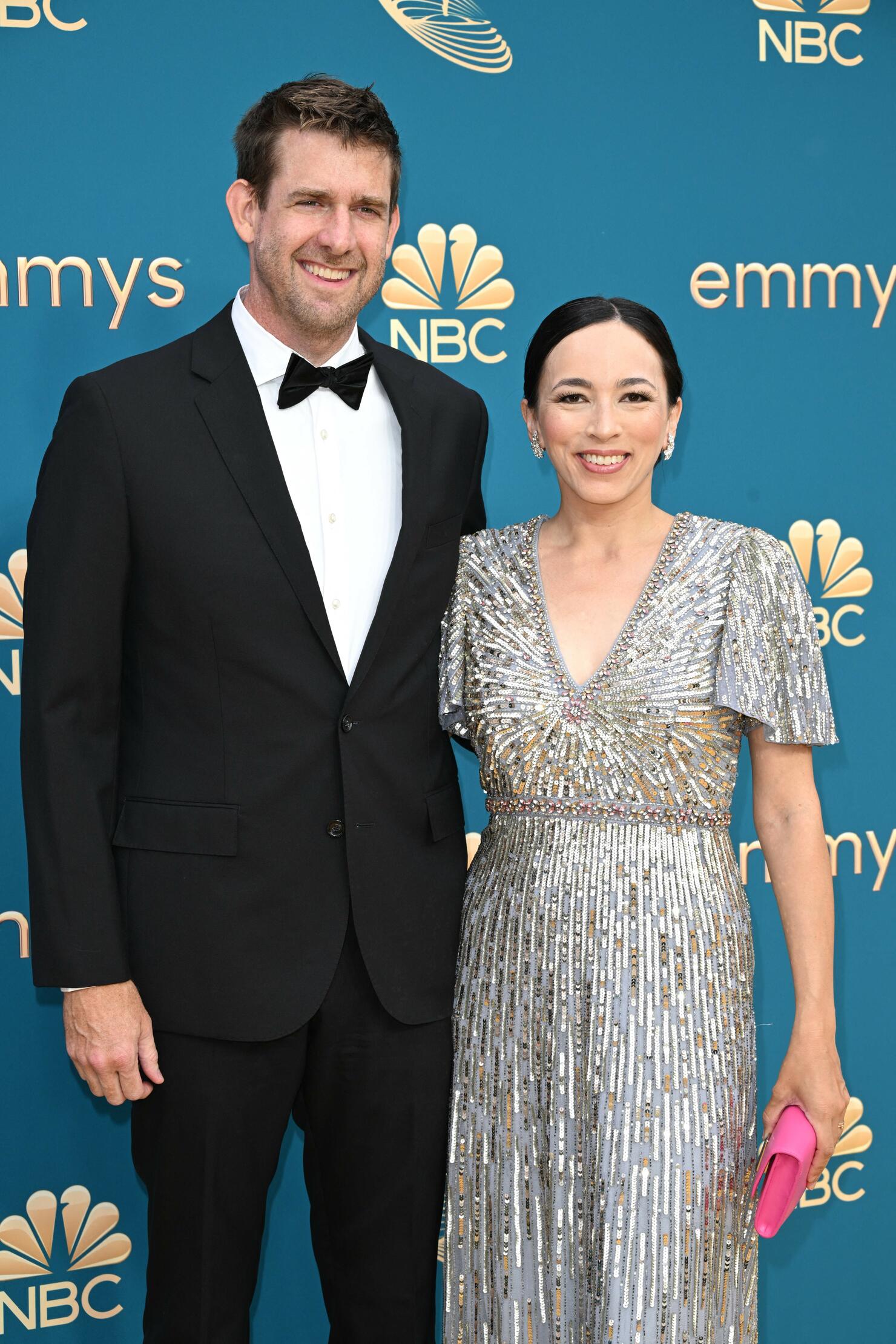 Liz Phang and Jeff Waite
Photo: Getty Images
23 of 129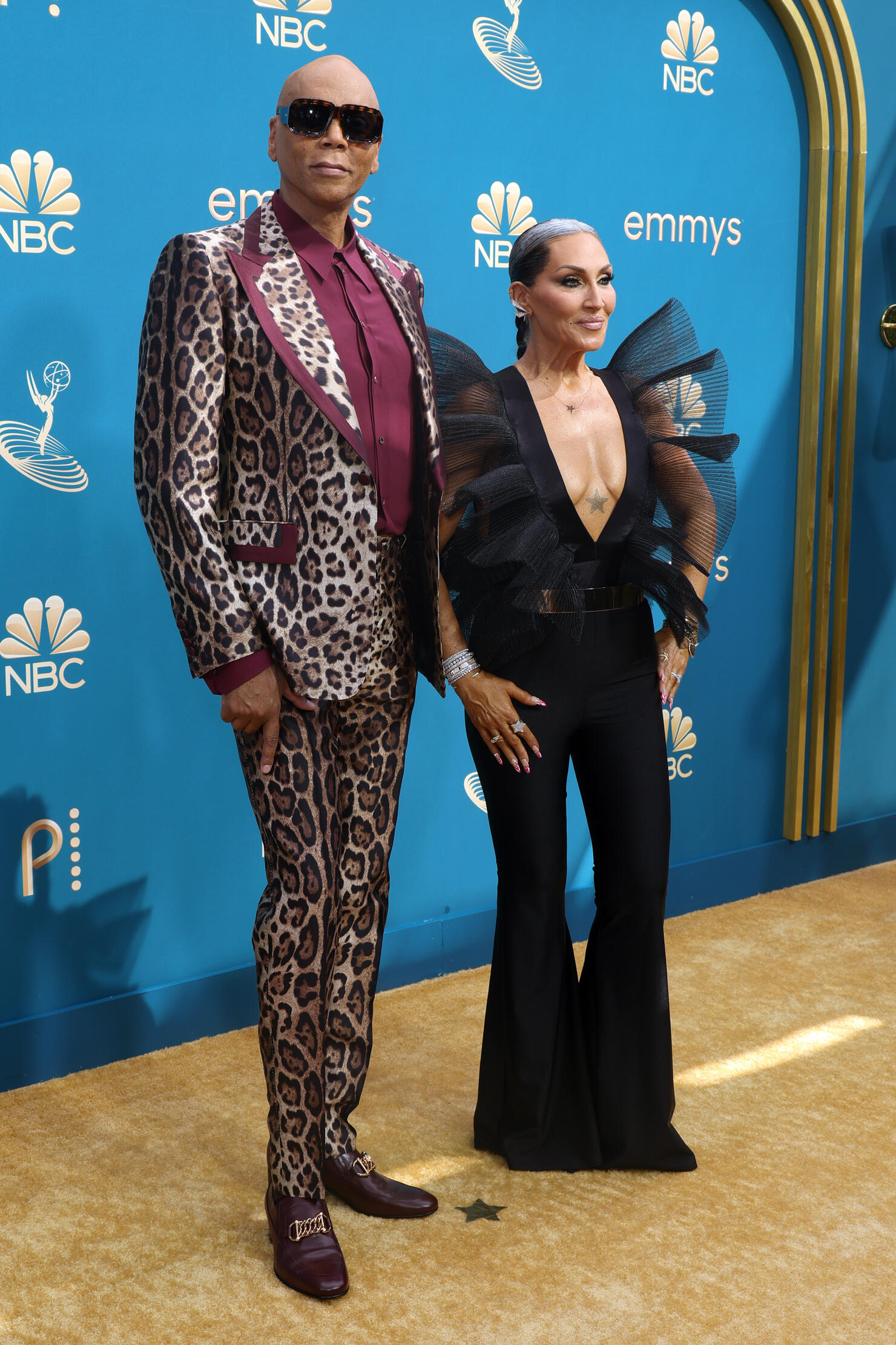 RuPaul and Michelle Visage
Photo: Getty Images
24 of 129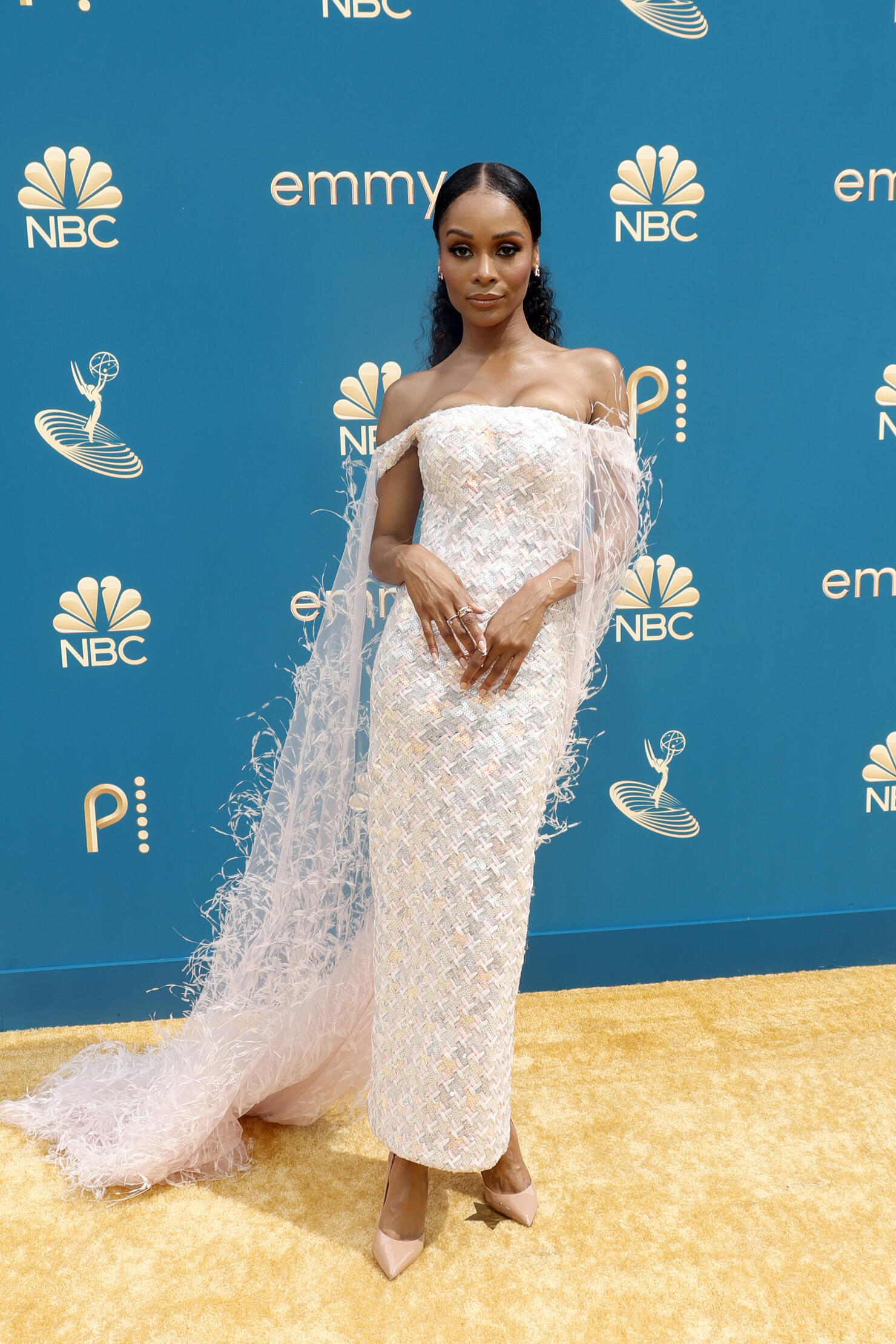 Zuri Hall
Photo: Getty Images
25 of 129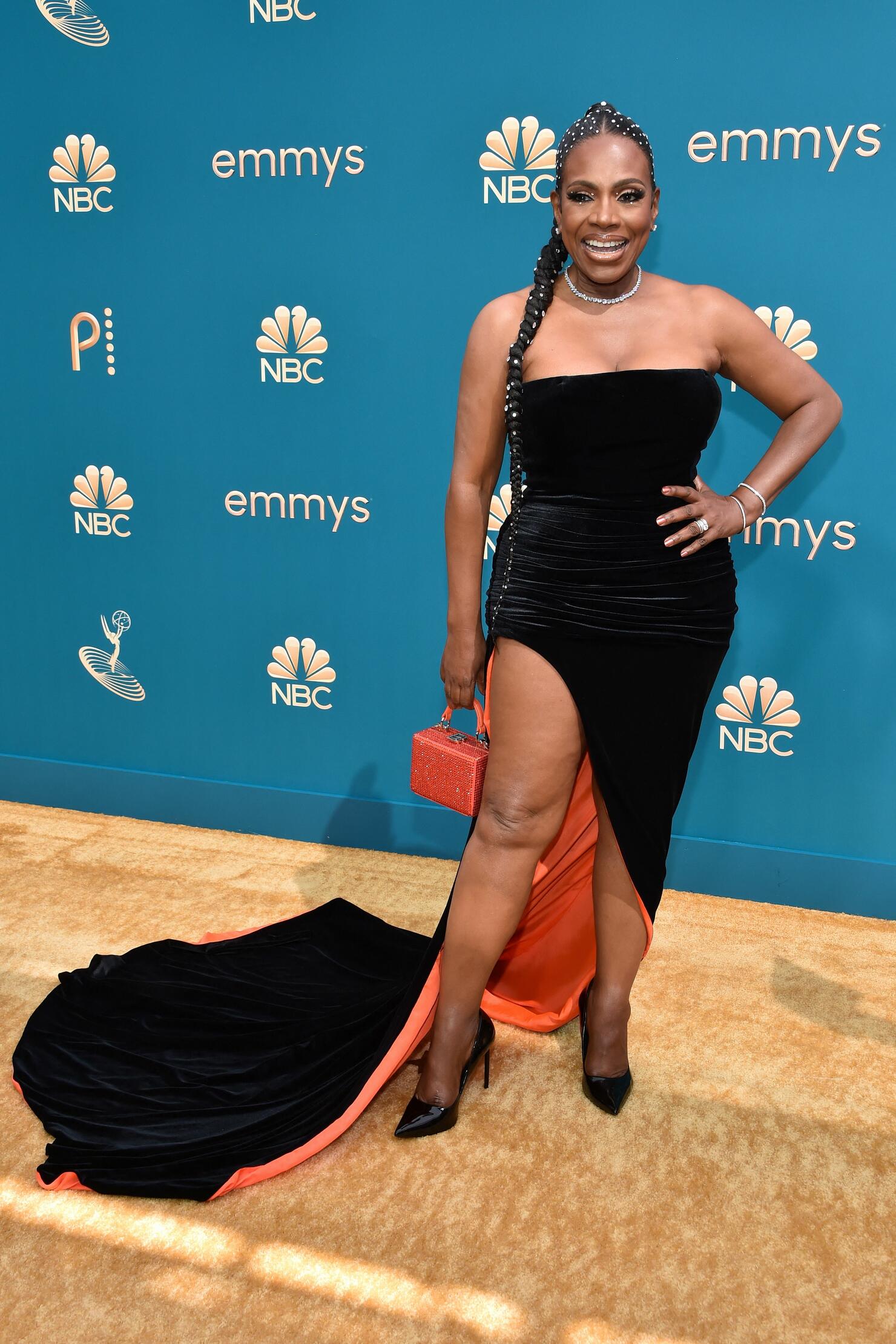 Sheryl Lee Ralph
Photo: Getty Images
26 of 129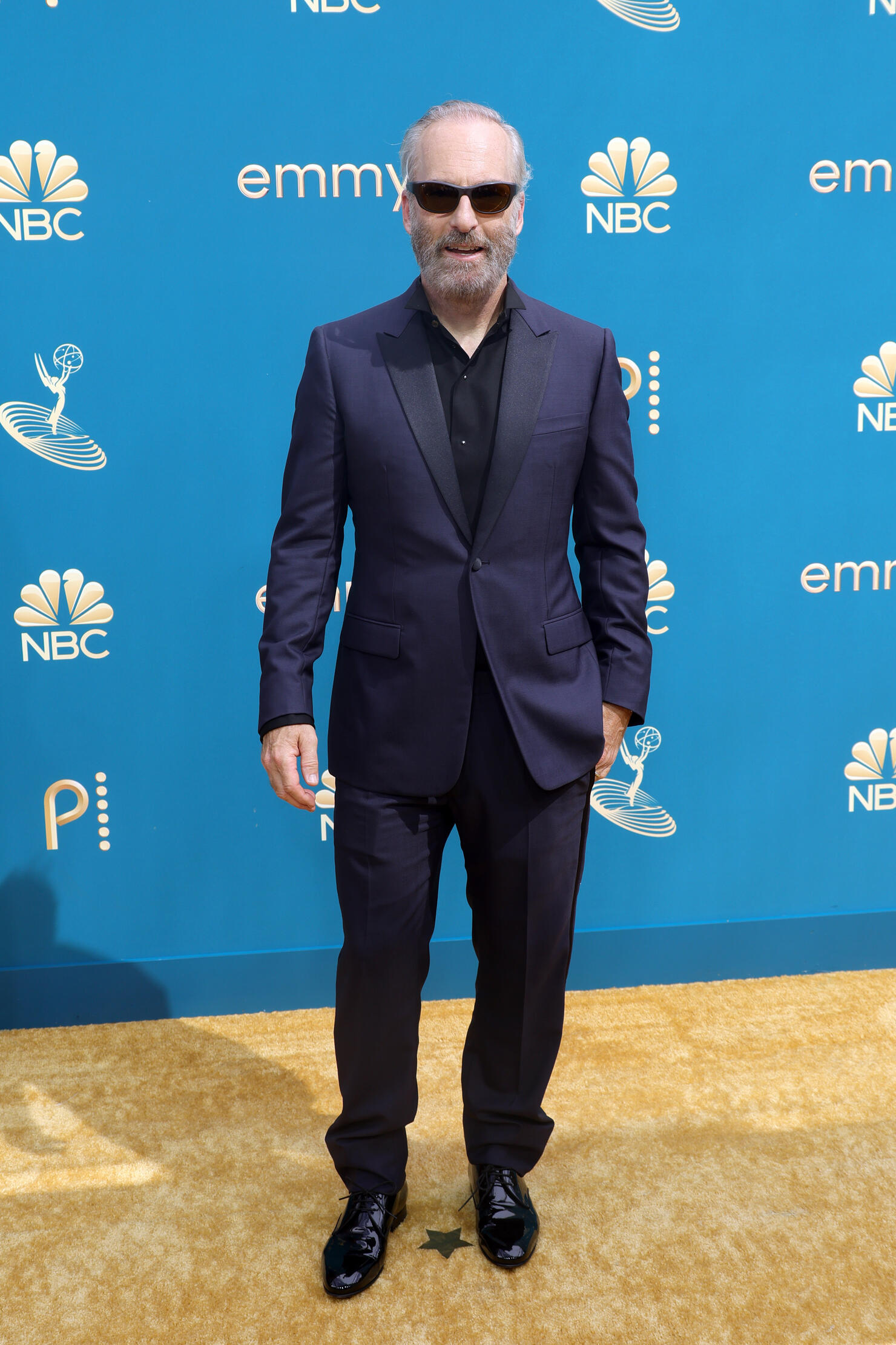 Bob Odenkirk
Photo: Getty Images
27 of 129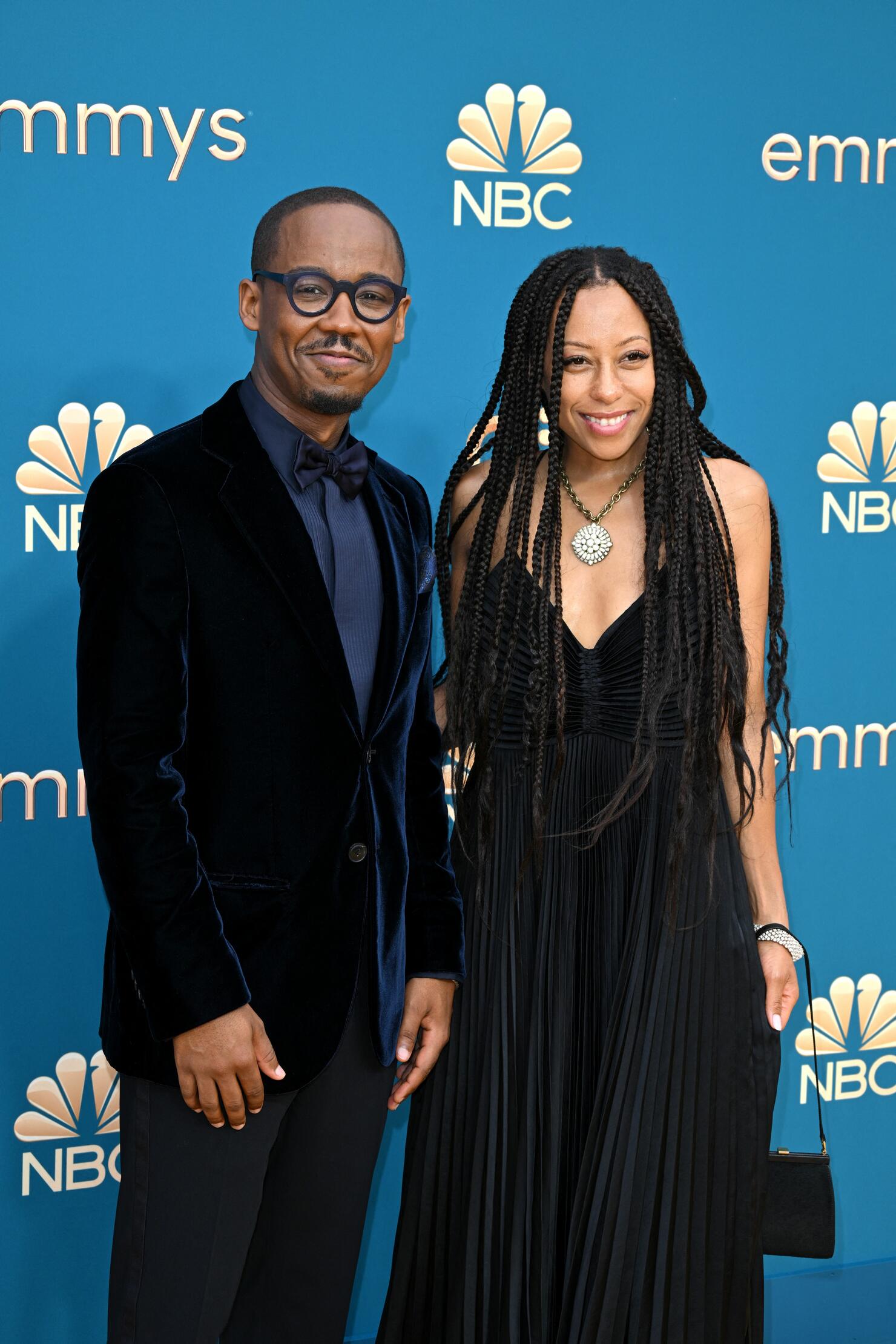 Louis Cato
Photo: Getty Images
28 of 129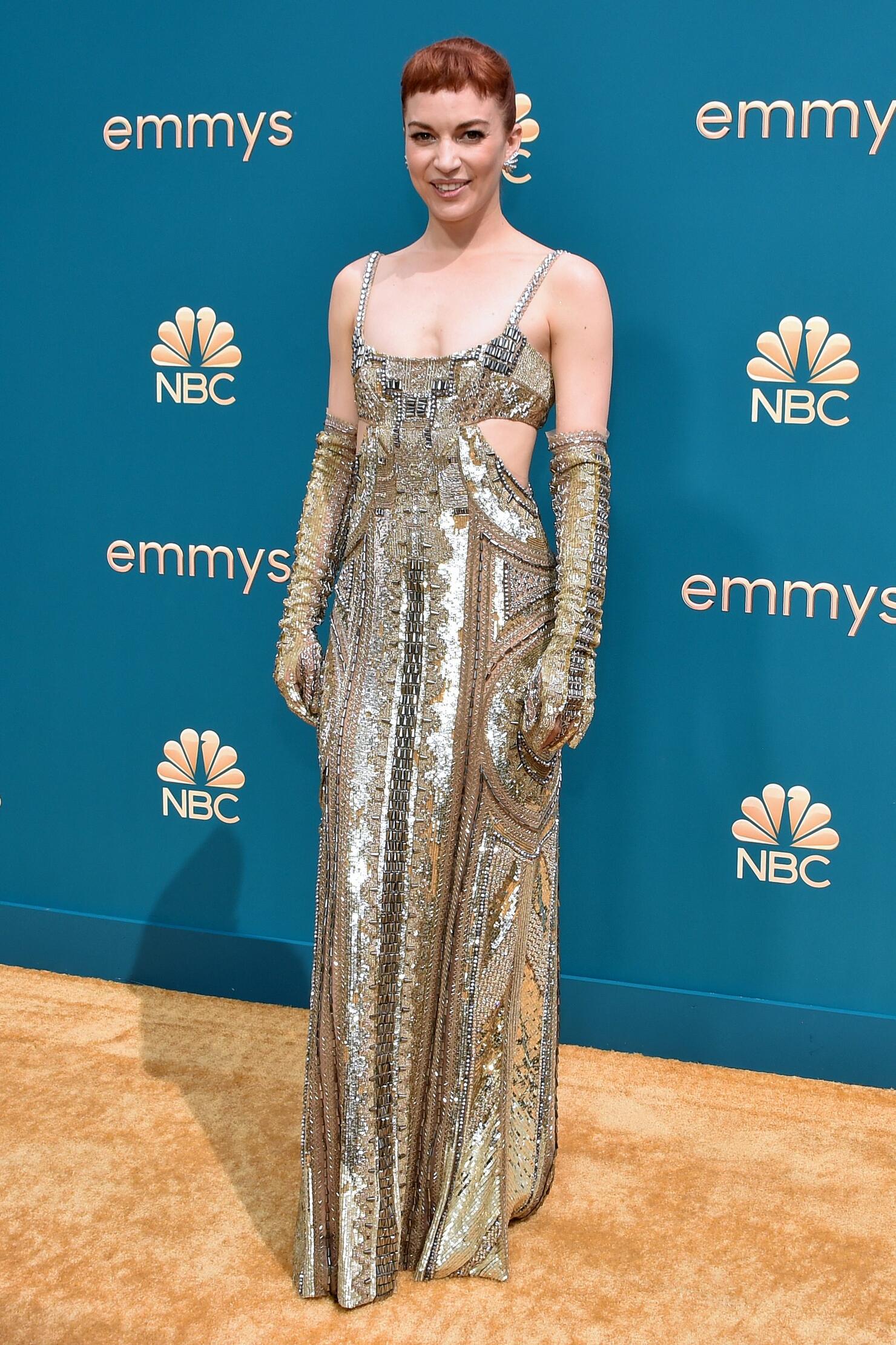 Britt Lower
Photo: Getty Images
29 of 129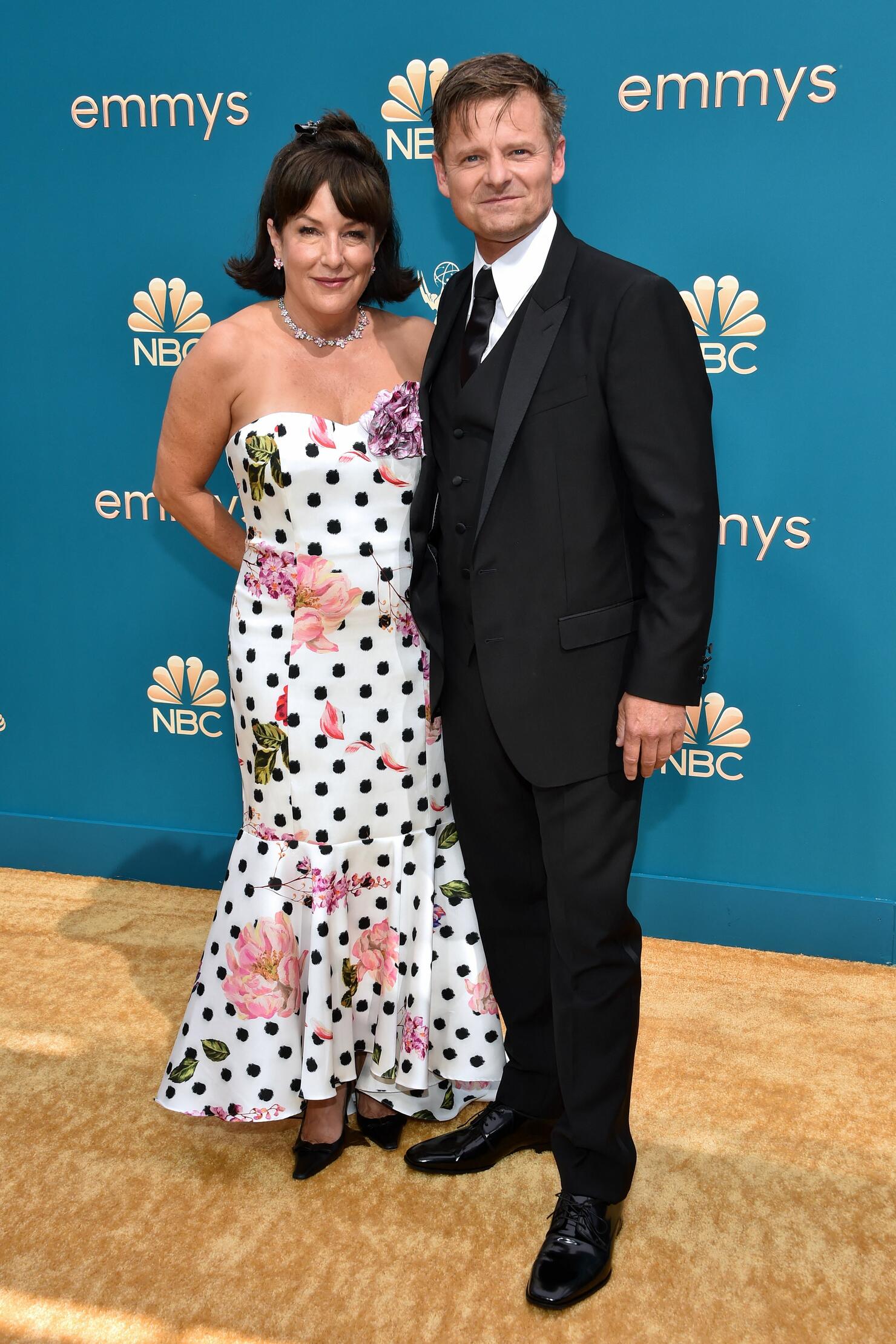 Steve Zahn and wife Robyn Peterman
Photo: Getty Images
30 of 129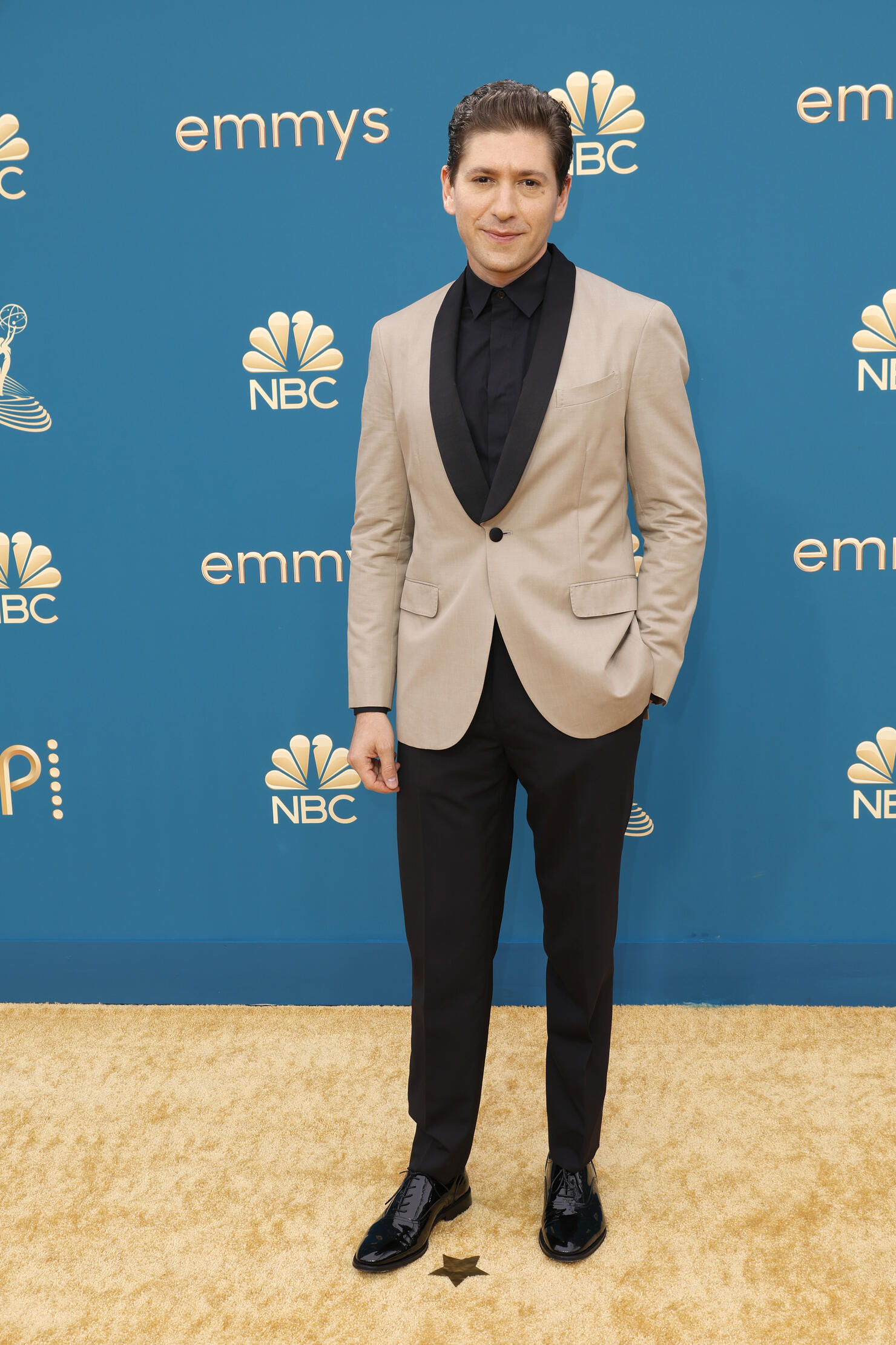 Michael Zegen
Photo: Getty Images
31 of 129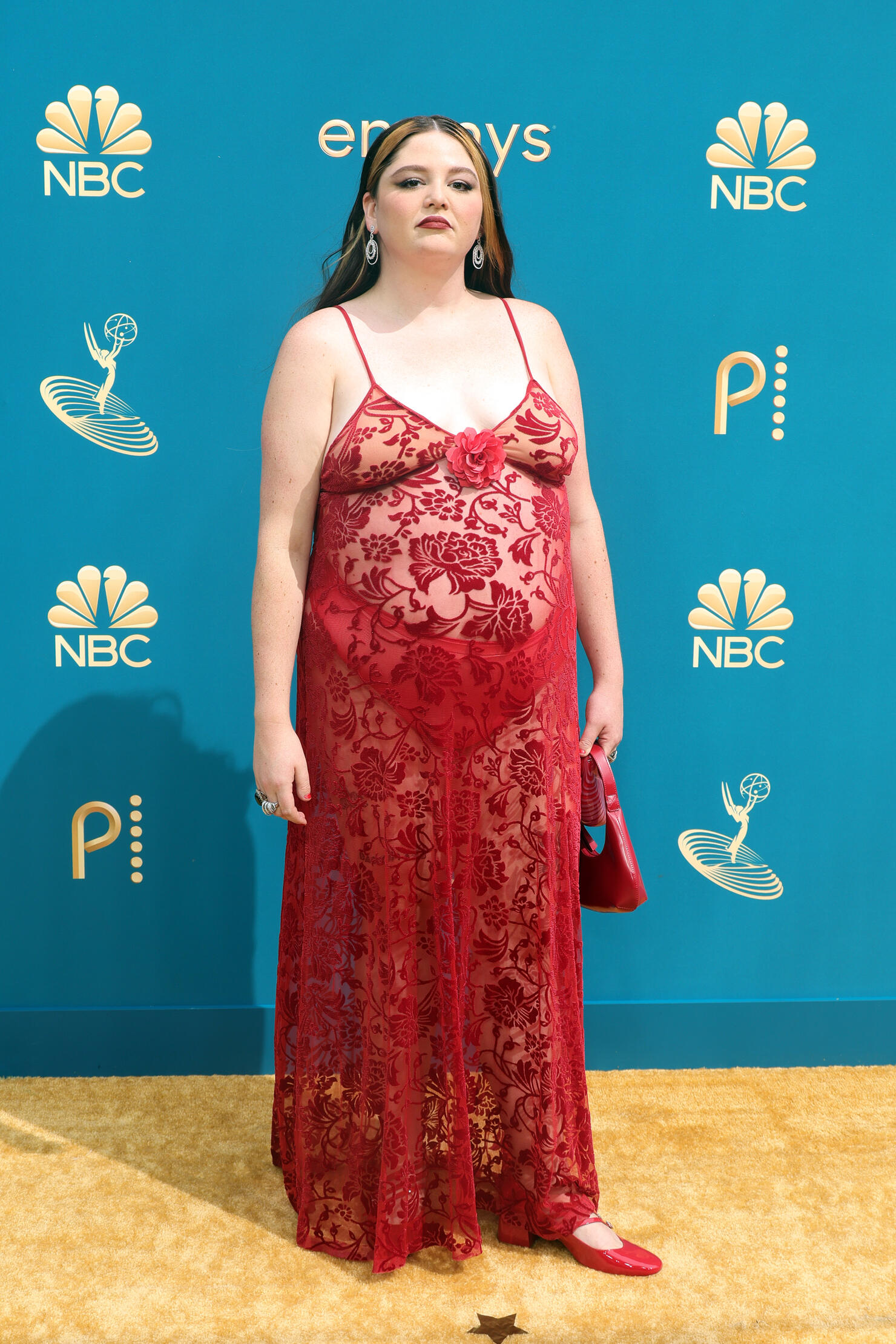 Megan Stalter
Photo: Getty Images
32 of 129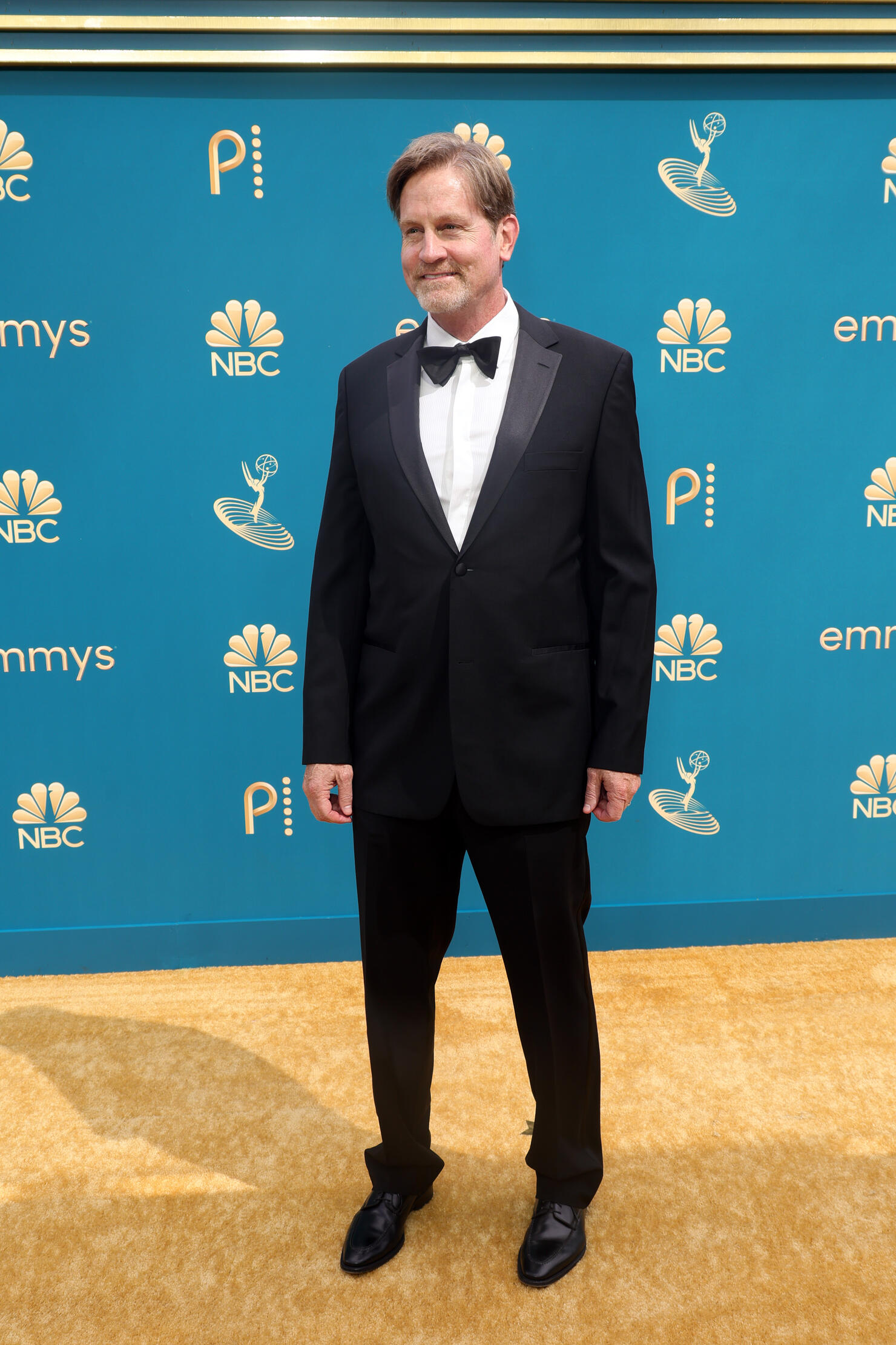 Hilton Smith
Photo: Getty Images
33 of 129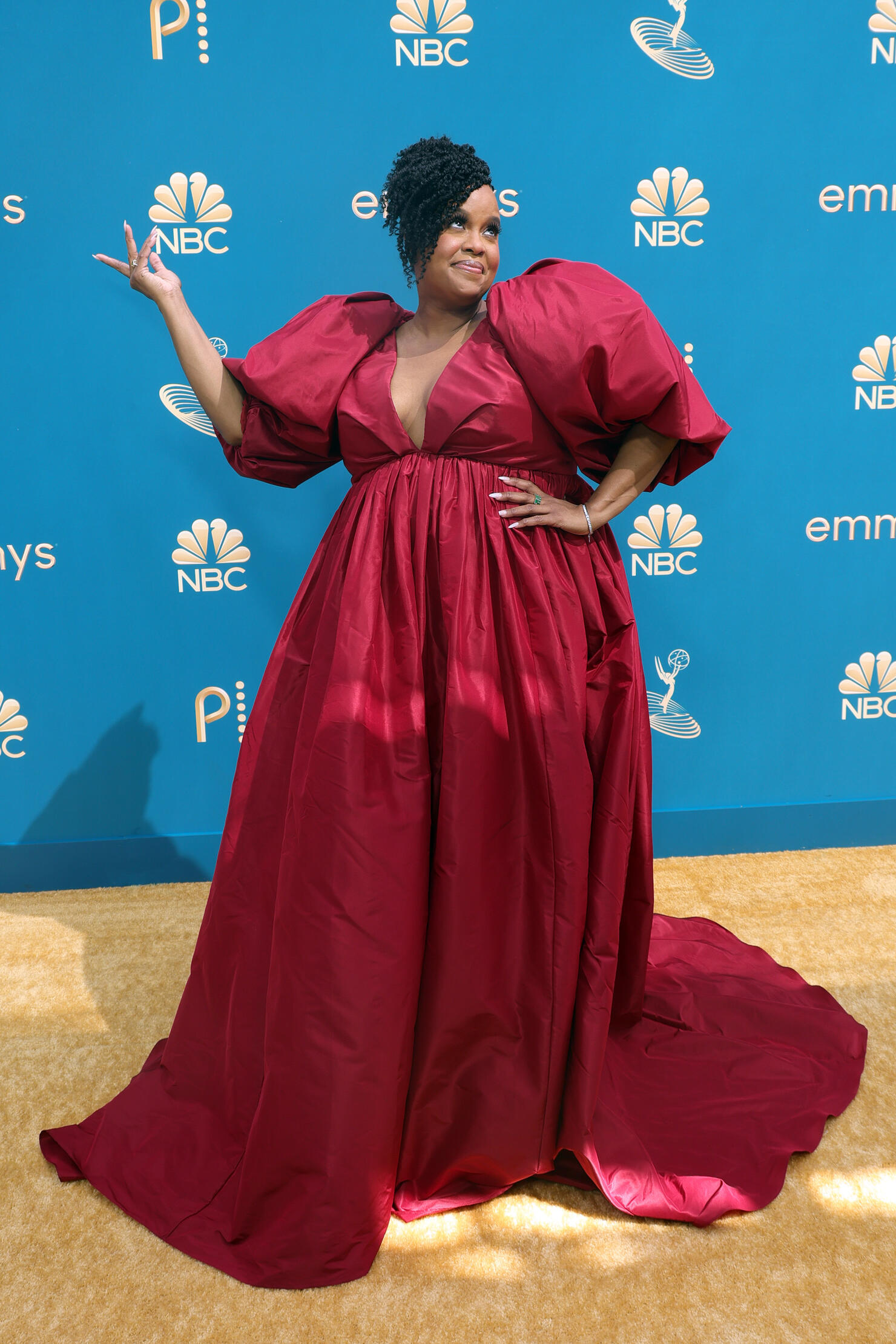 Natasha Rothwell
Photo: Getty Images
34 of 129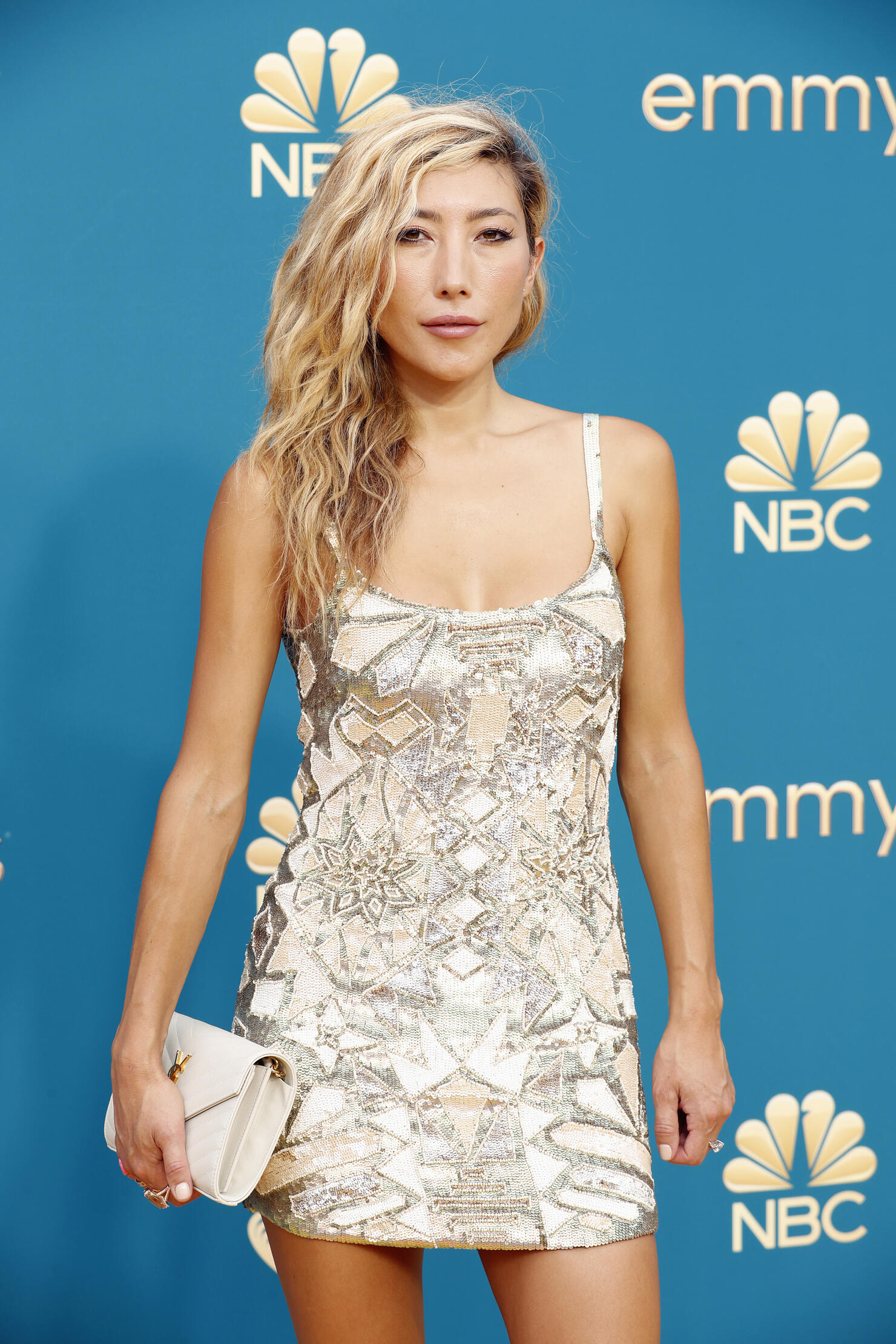 Dichen Lachman
Photo: Getty Images
35 of 129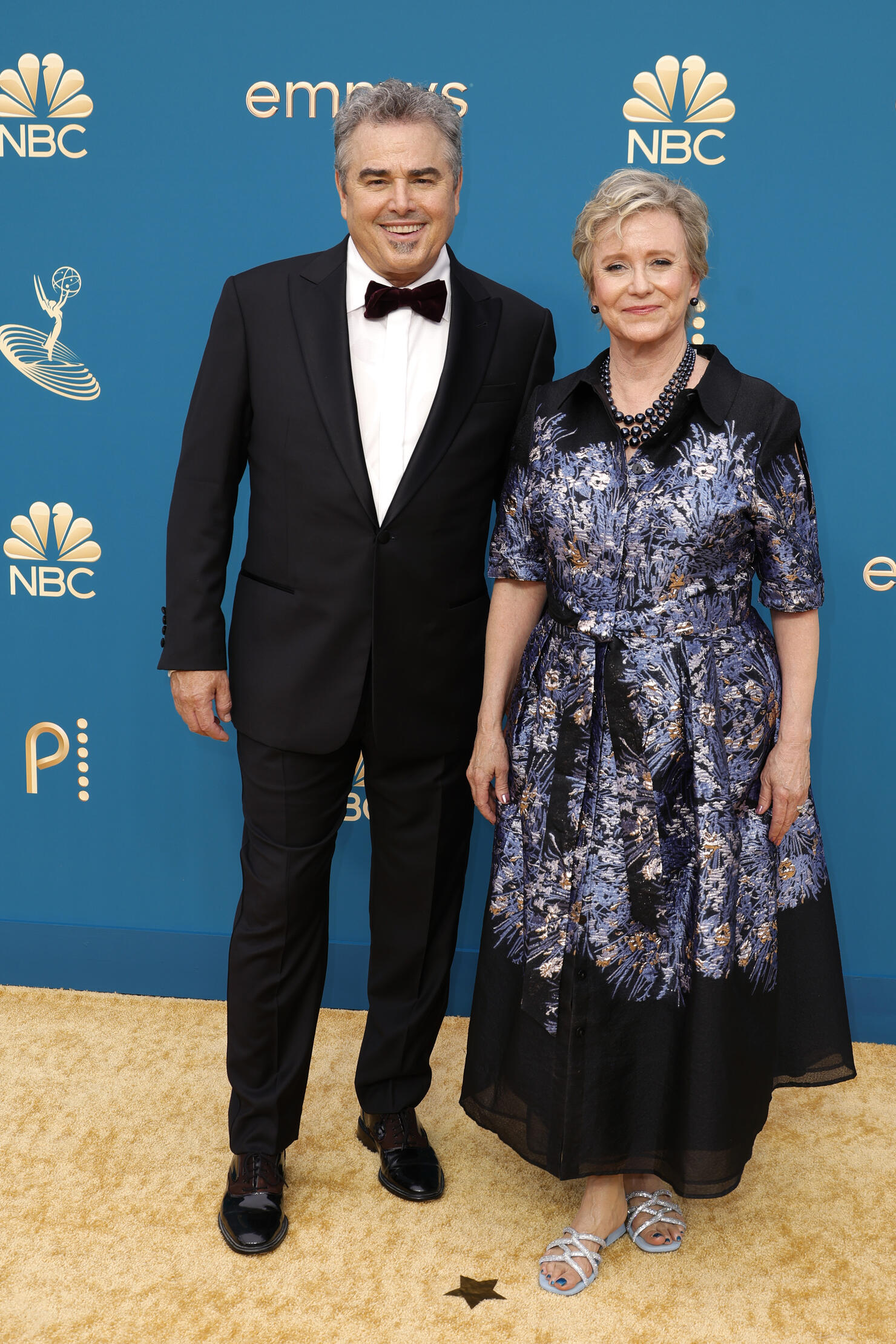 Christopher Knight and Eve Plumb
Photo: Getty Images
36 of 129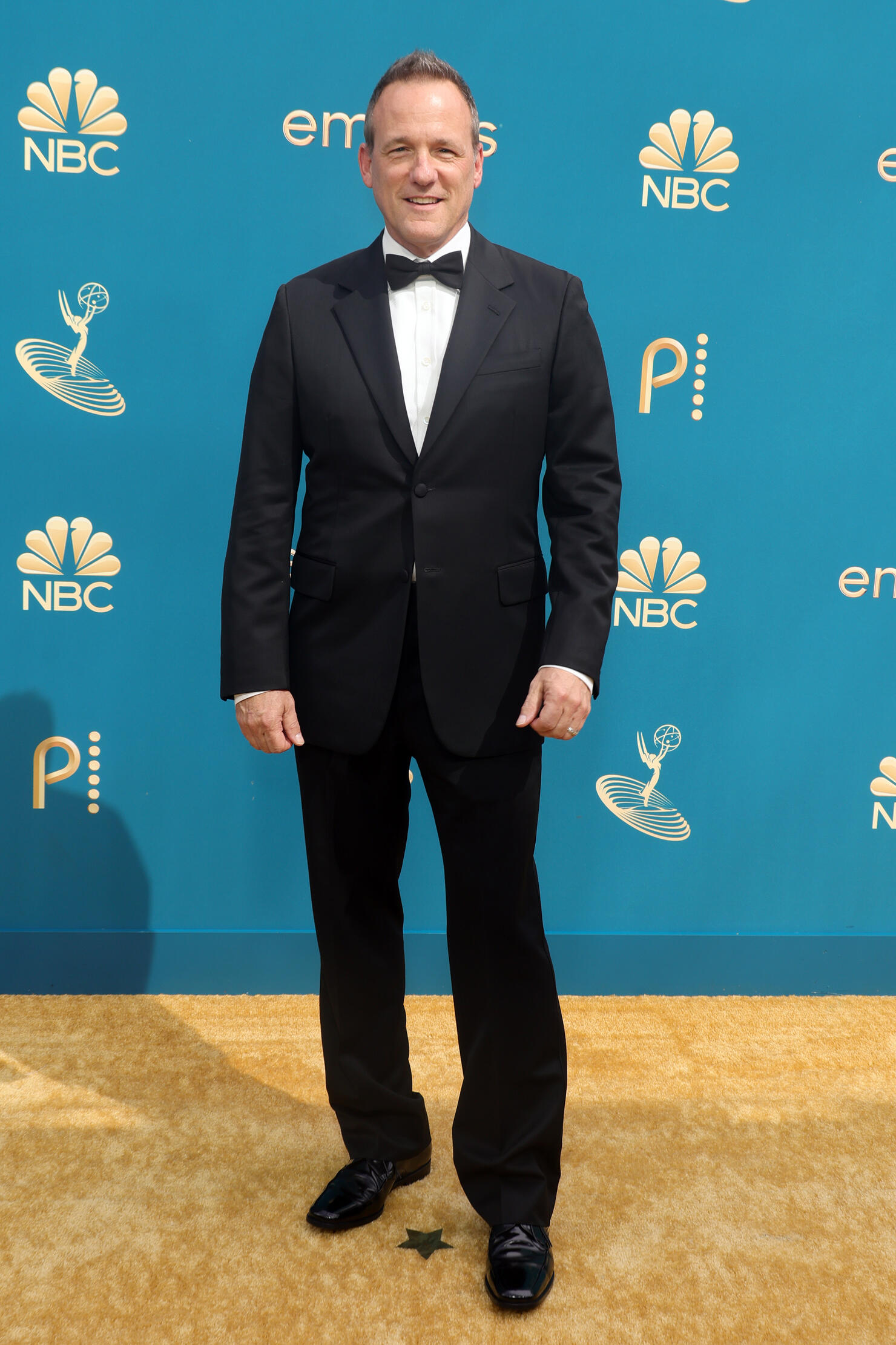 Tom Verica
Photo: Getty Images
37 of 129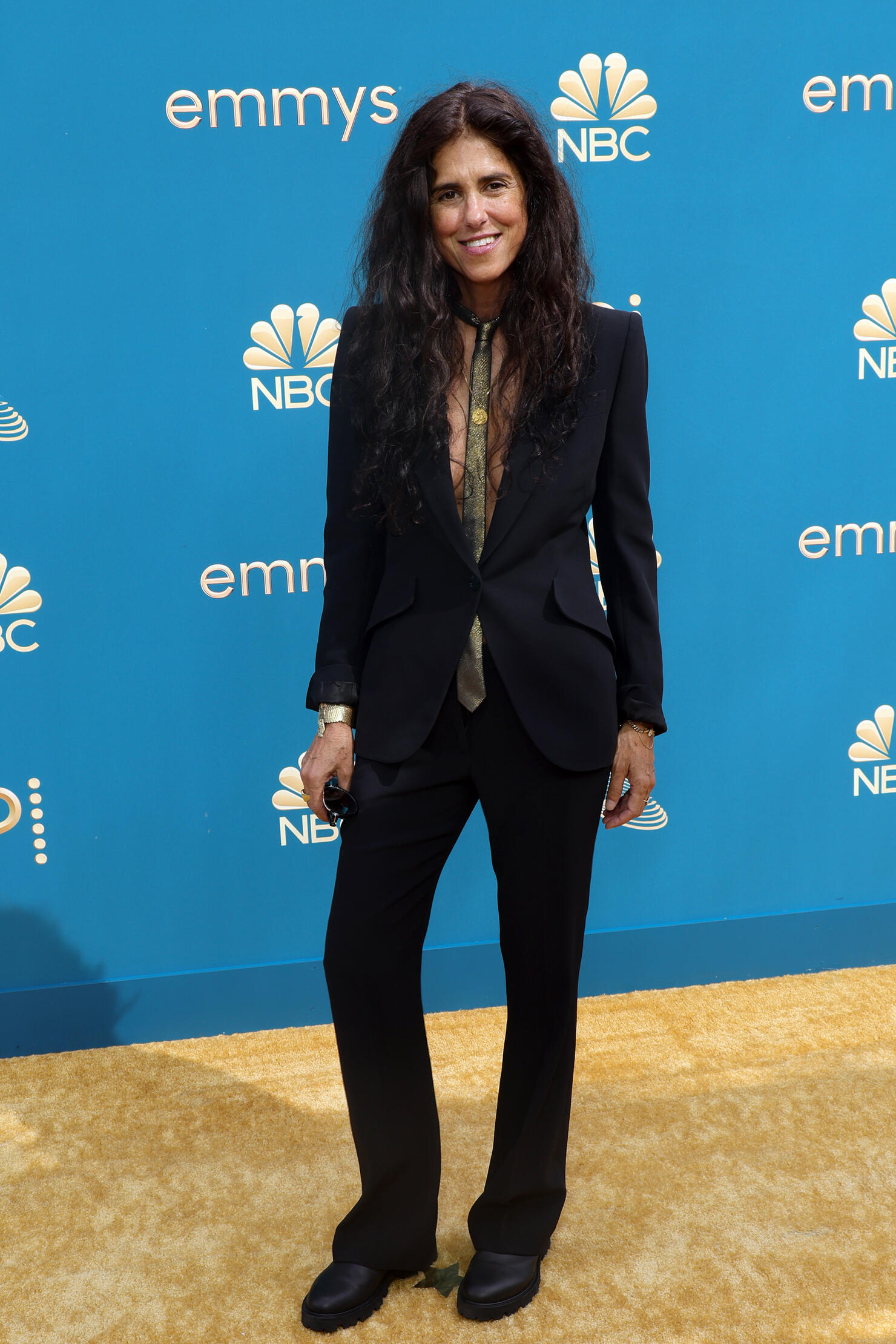 Francesca Gregorini
Photo: Getty Images
38 of 129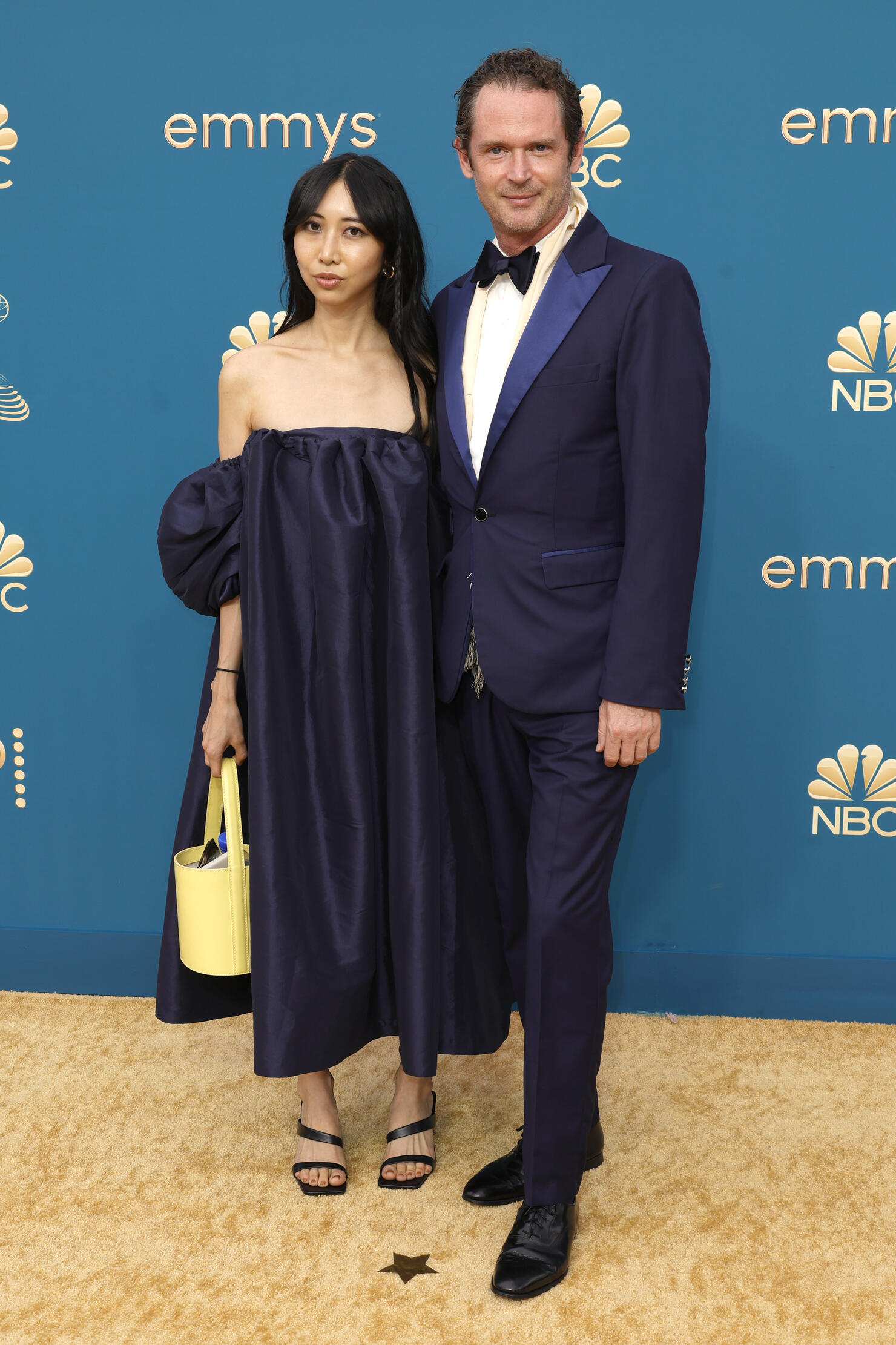 Hannah Kahng and Matt Byrne
Photo: Getty Images
39 of 129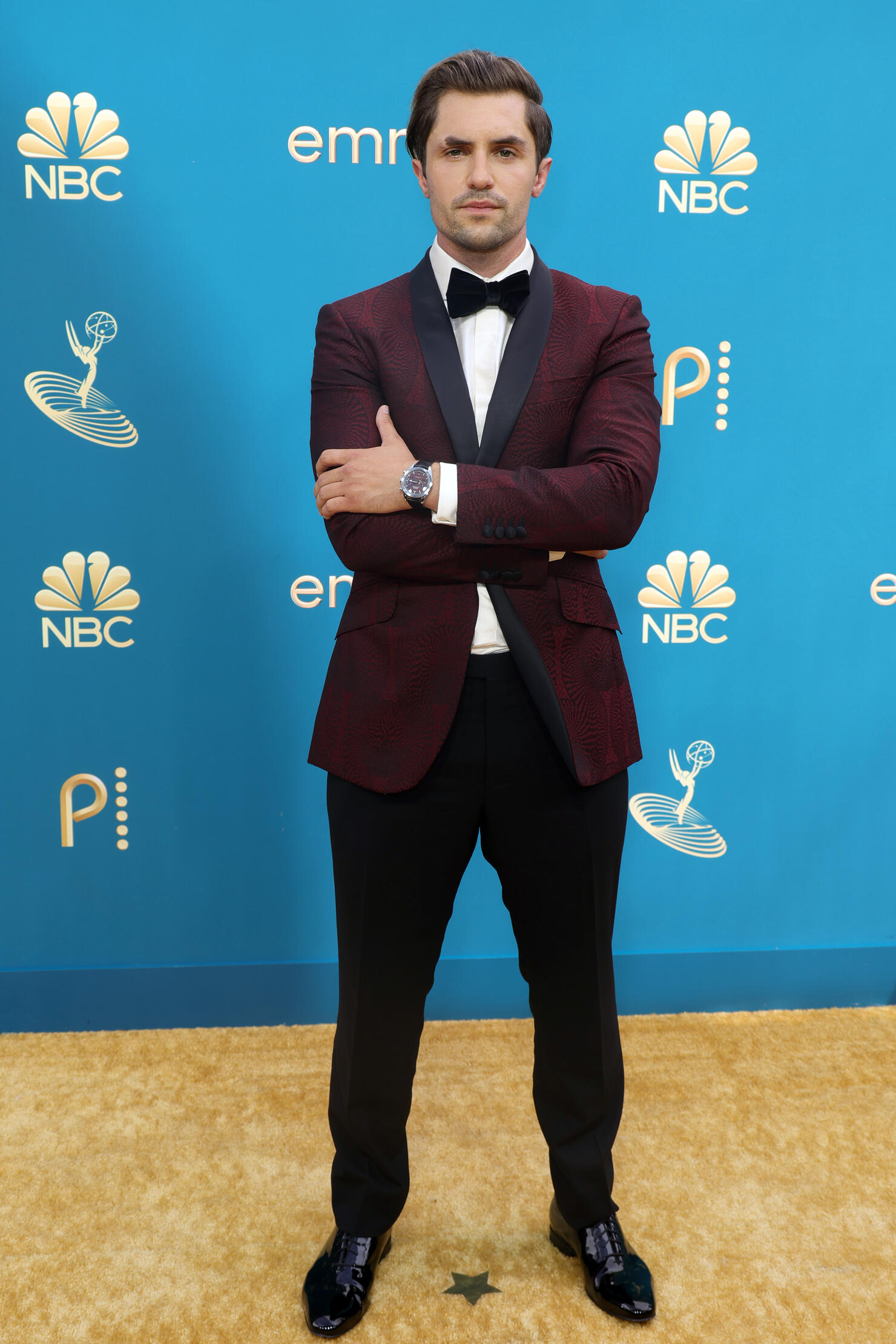 Phil Dunster
Photo: Getty Images
40 of 129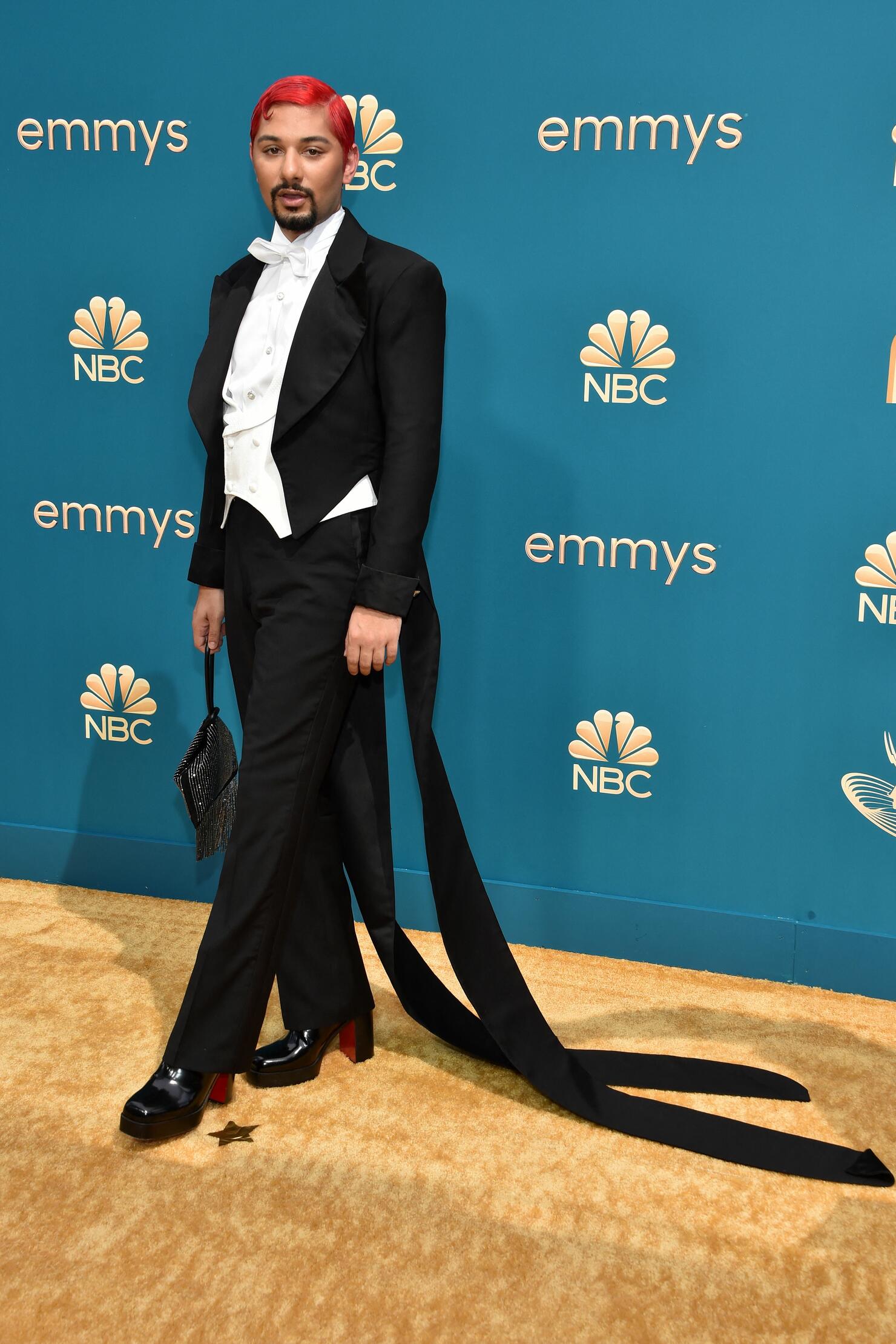 Mark Indelicato
Photo: Getty Images
41 of 129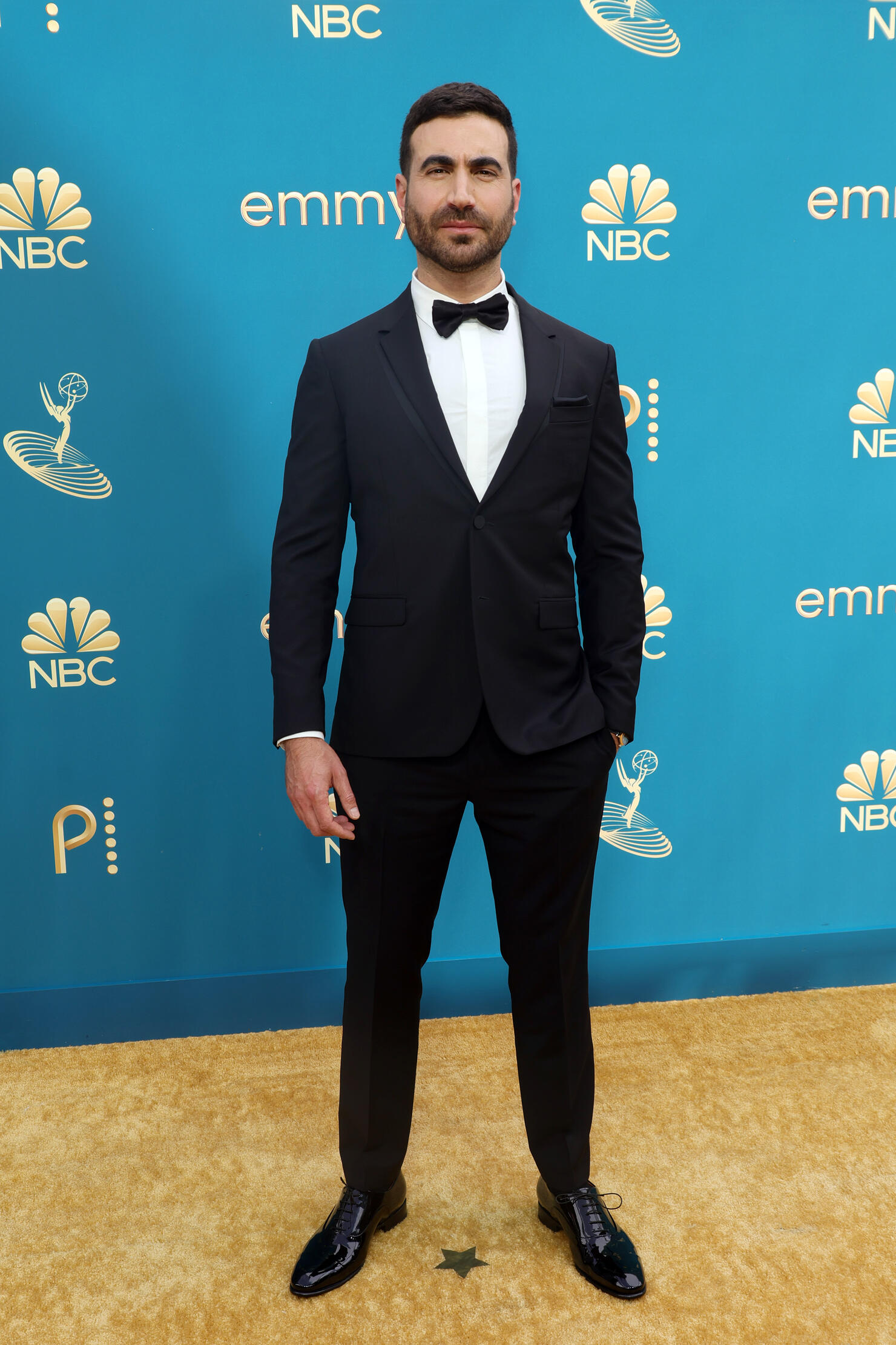 Brett Goldstein
Photo: Getty Images
42 of 129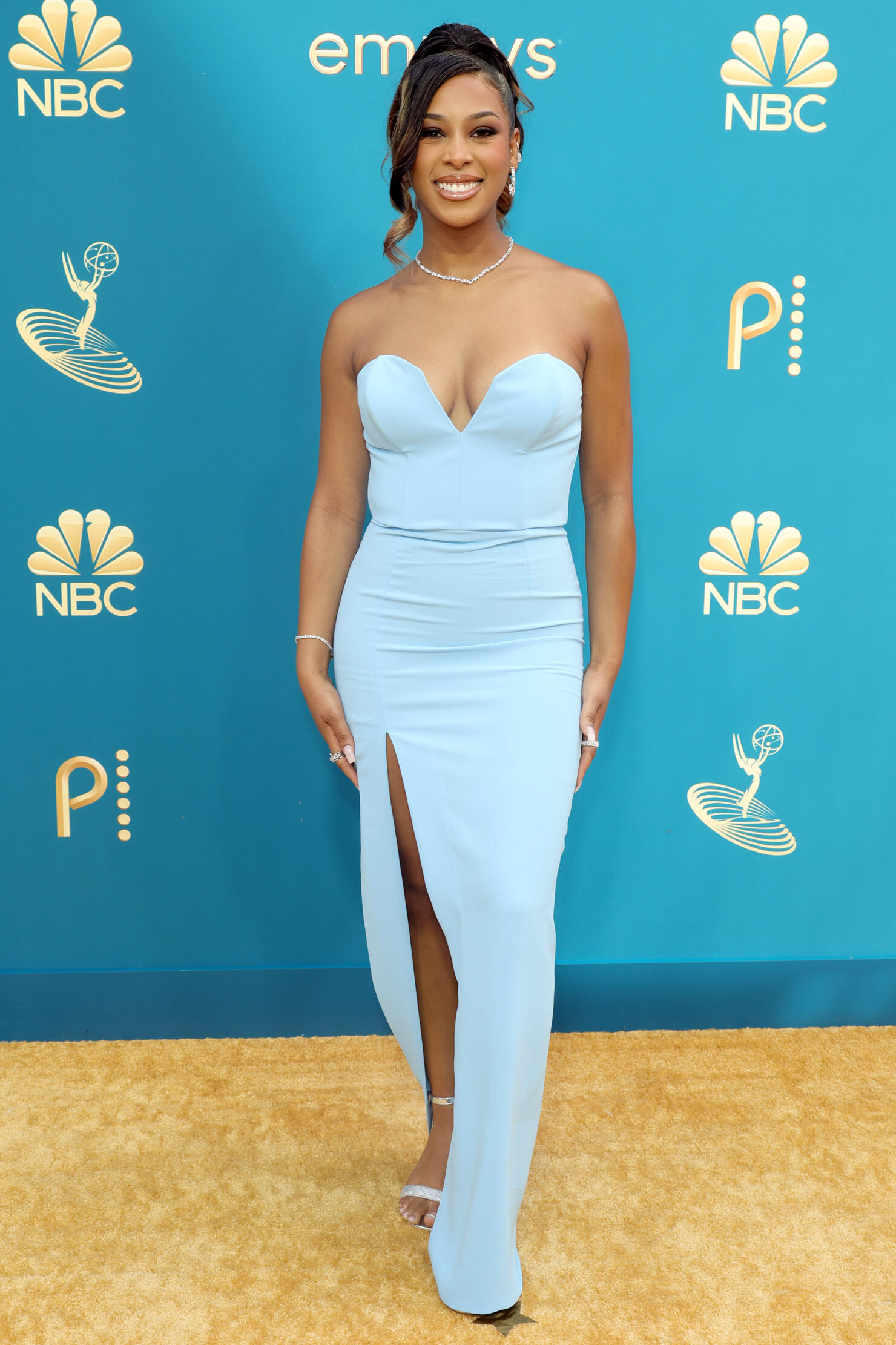 Skye Townsend
Photo: Getty Images
43 of 129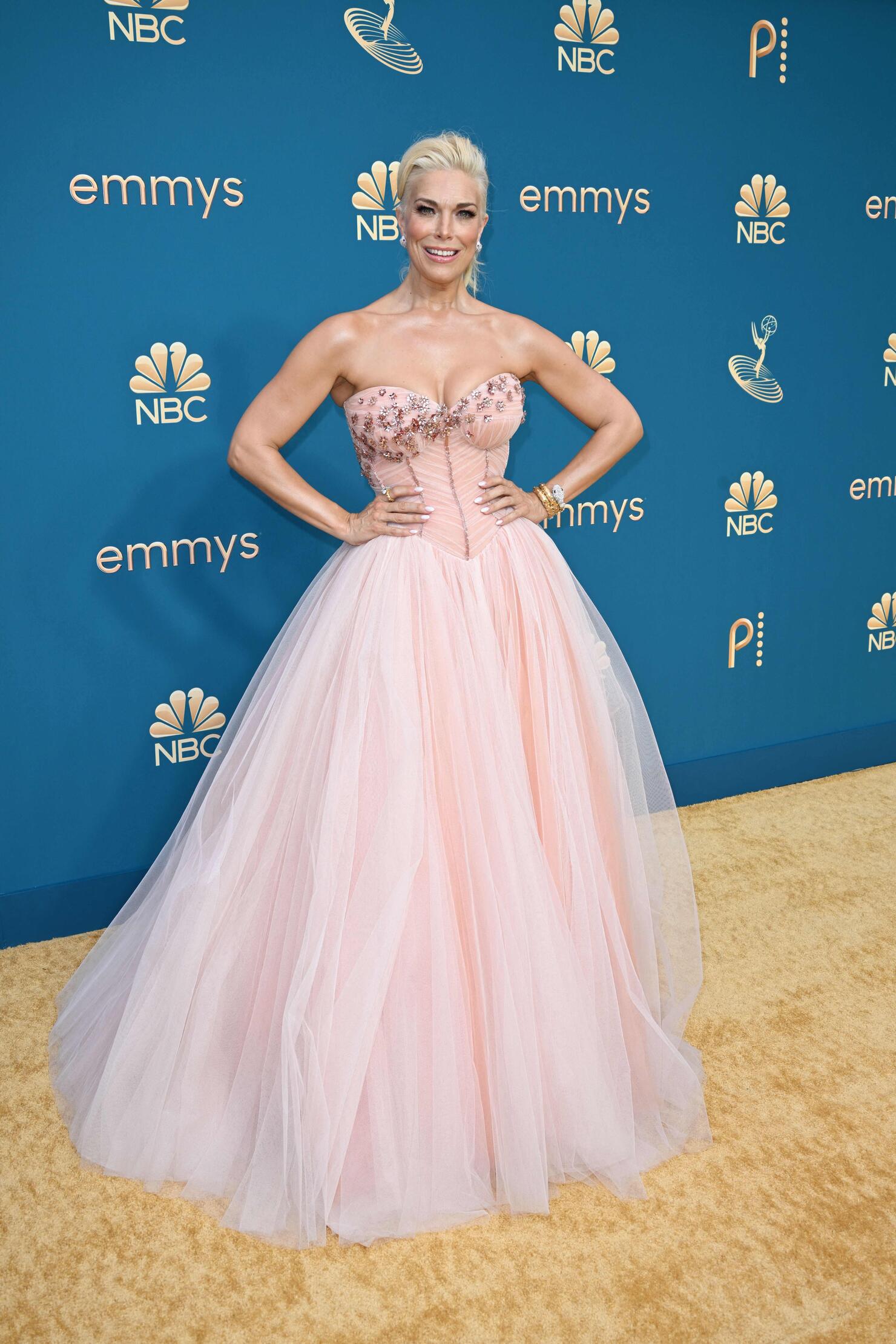 Hannah Waddingham
Photo: Getty Images
44 of 129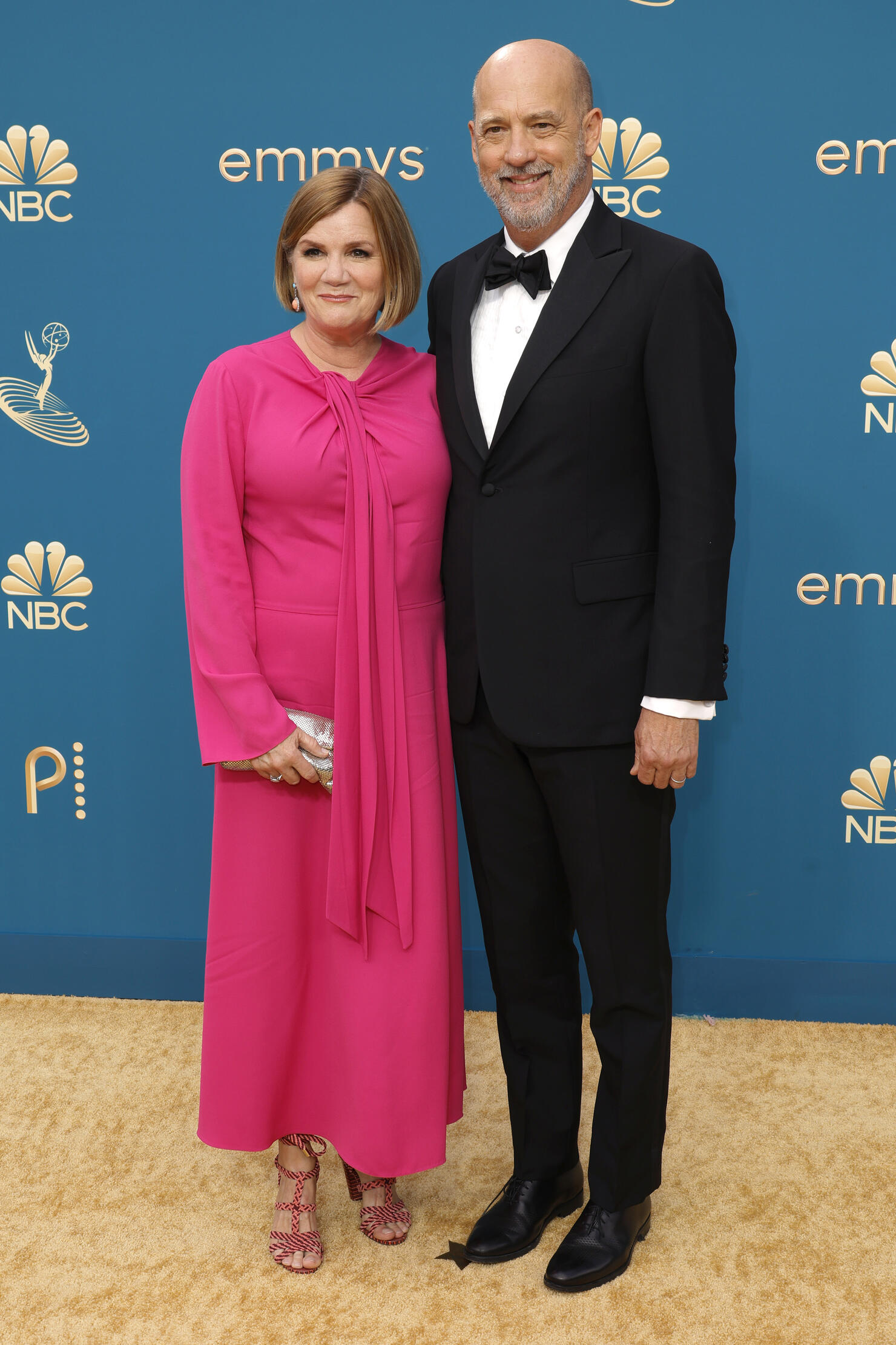 Mare Winningham and Anthony Edwards
Photo: Getty Images
45 of 129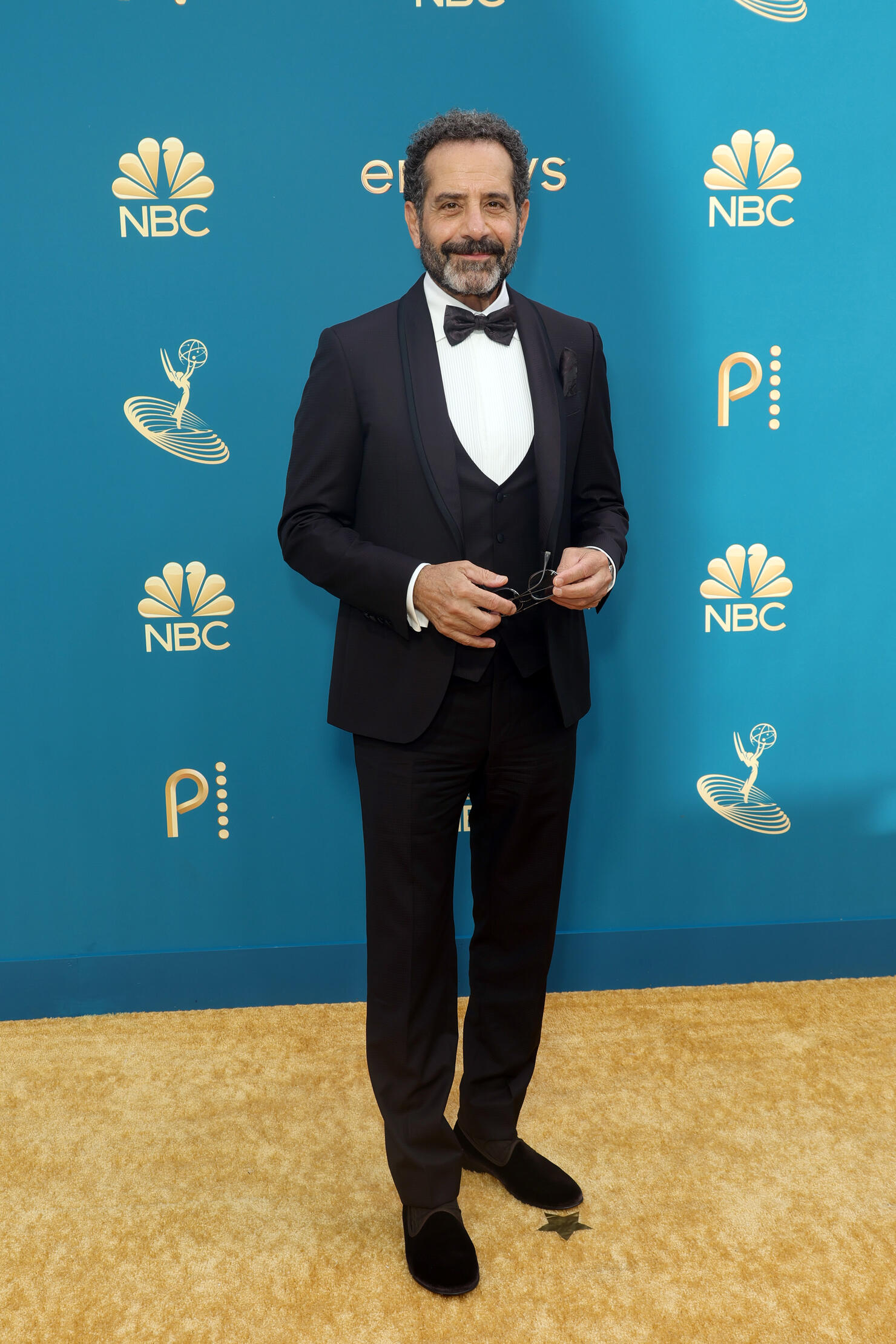 Tony Shalhoub
Photo: Getty Images
46 of 129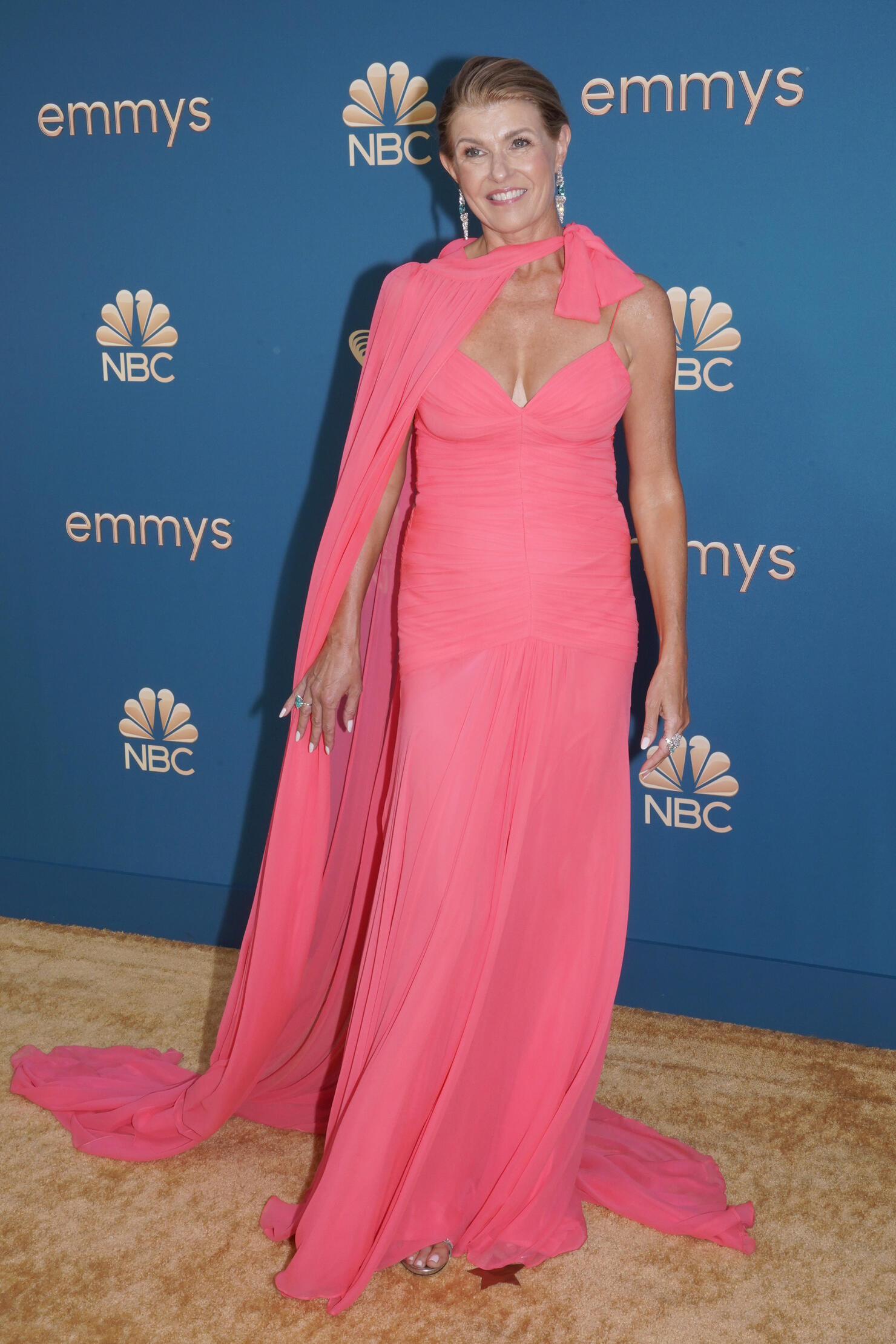 Connie Britton
Photo: Getty Images
47 of 129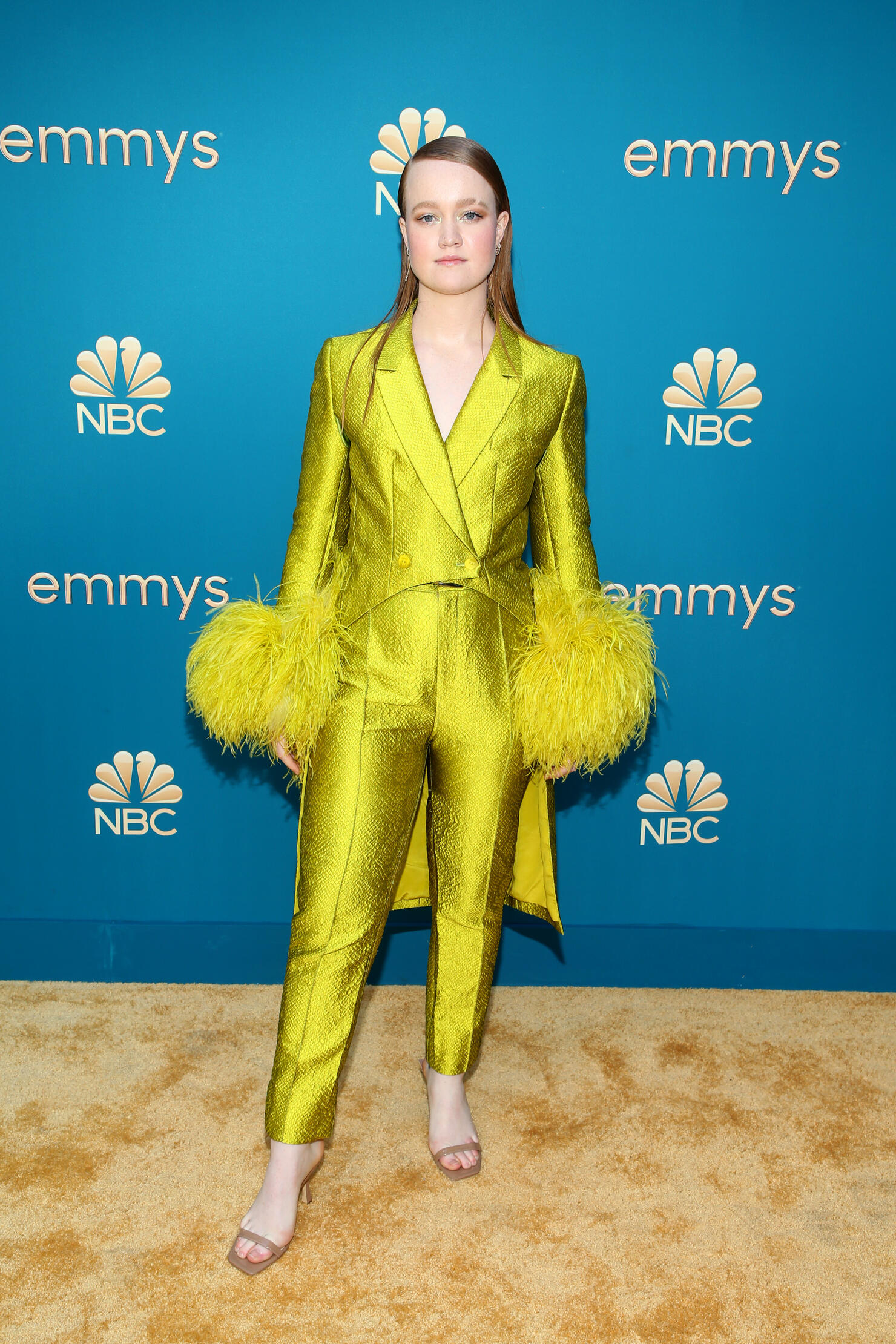 Liv Hewson
Photo: Getty Images
48 of 129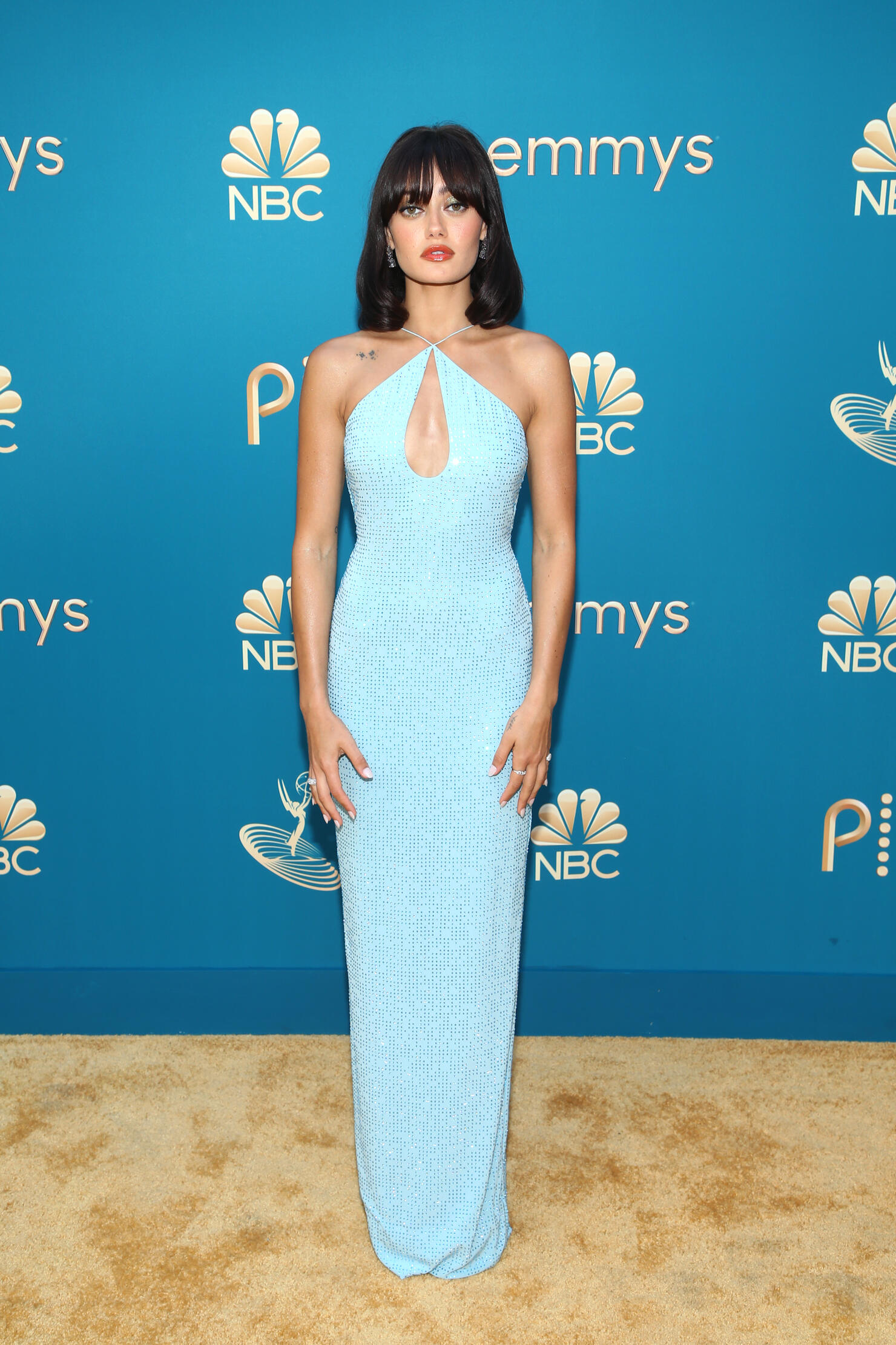 Ella Purnell
Photo: Getty Images
49 of 129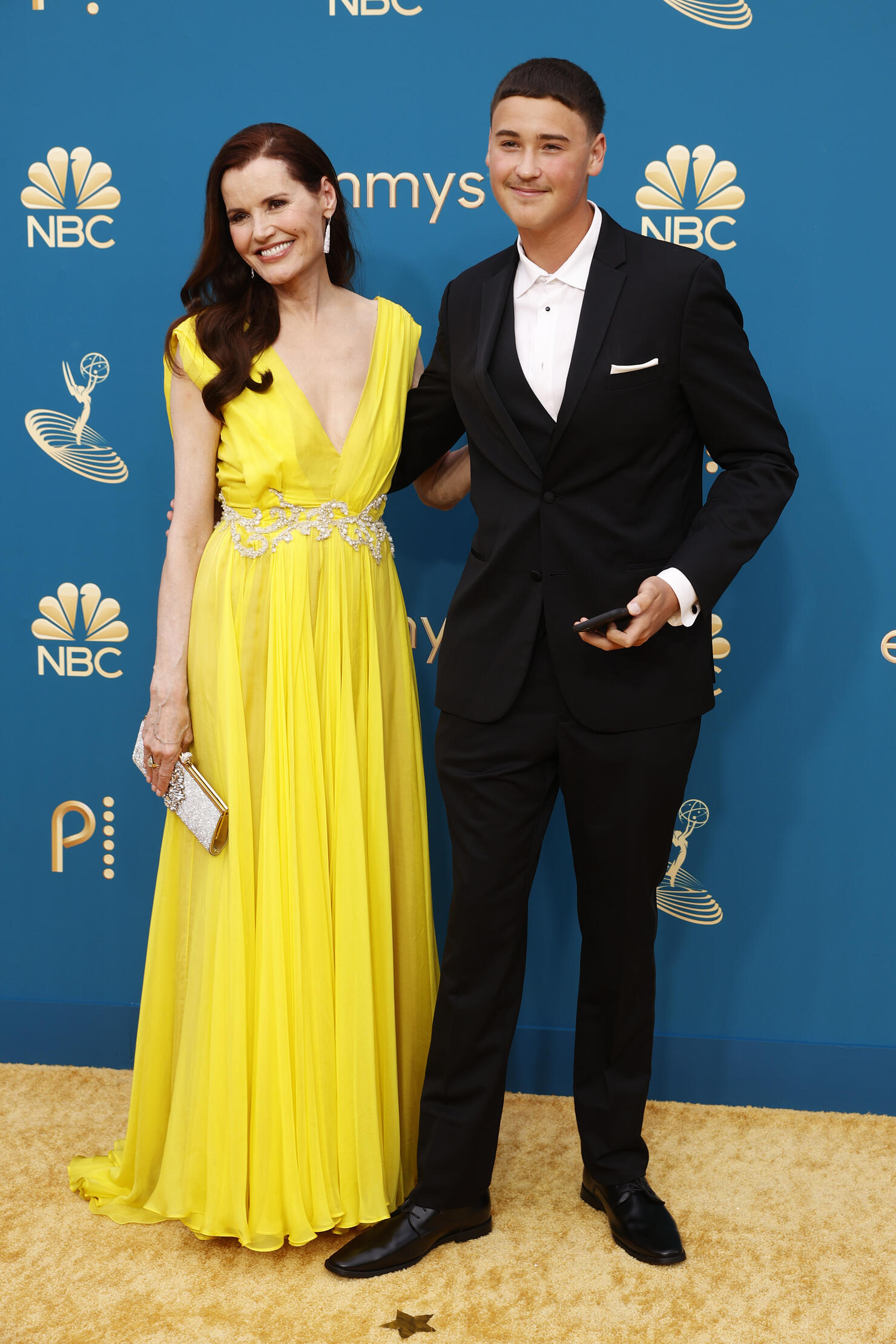 Geena Davis and Kian William Jarrahy
Photo: Getty Images
50 of 129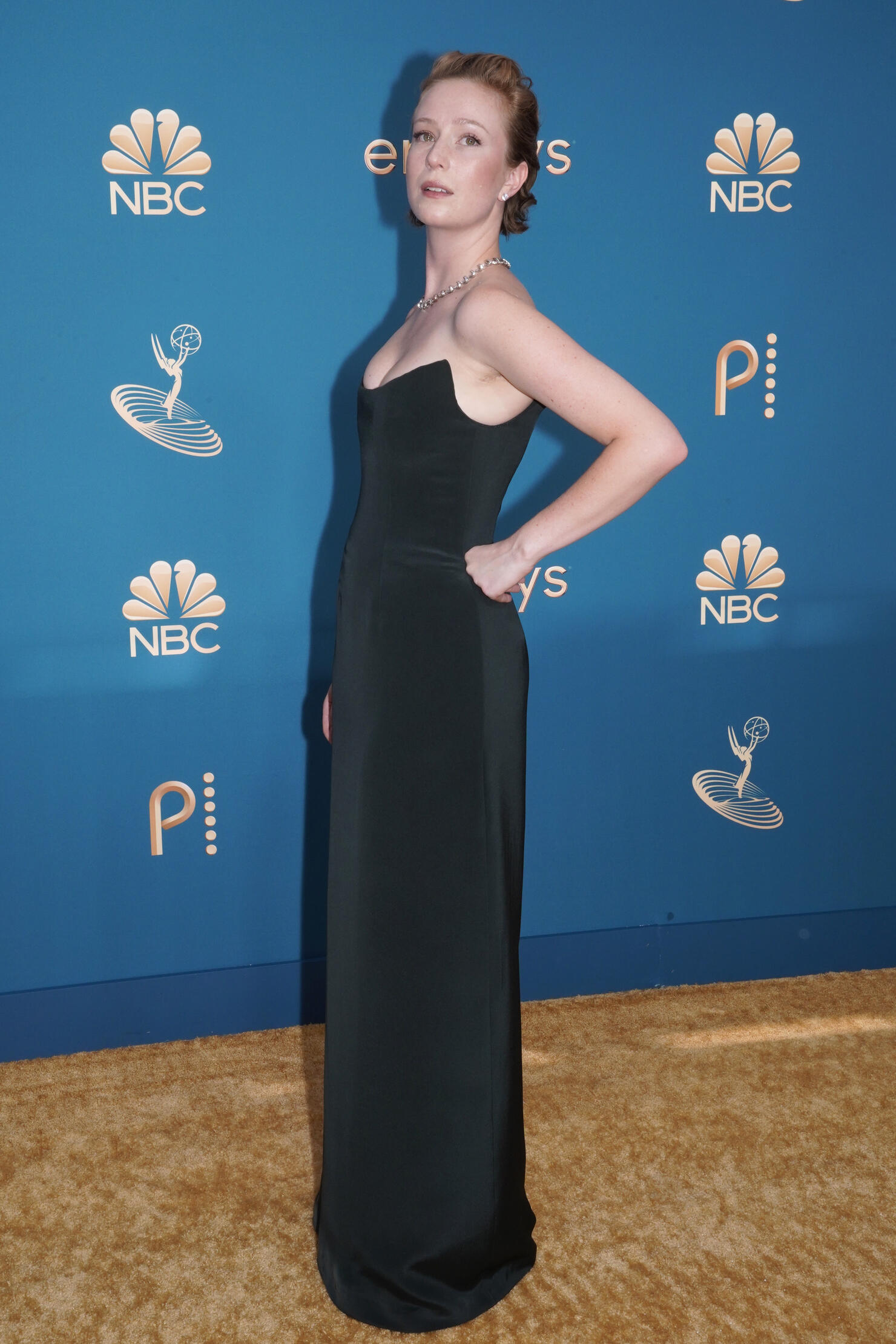 Hannah Einbinder
Photo: Getty Images
51 of 129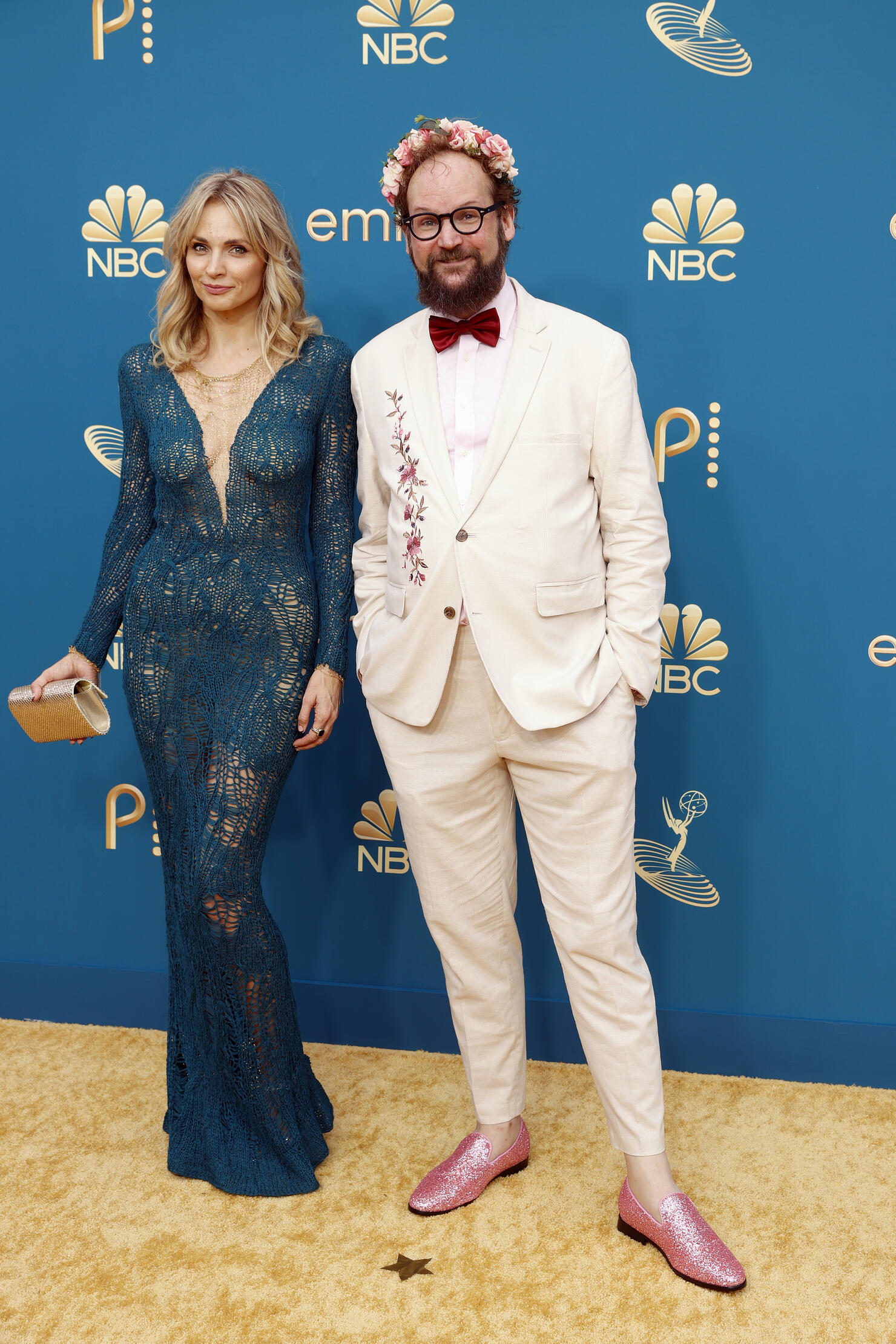 Monika Smith and Opus Moreschi
Photo: Getty Images
52 of 129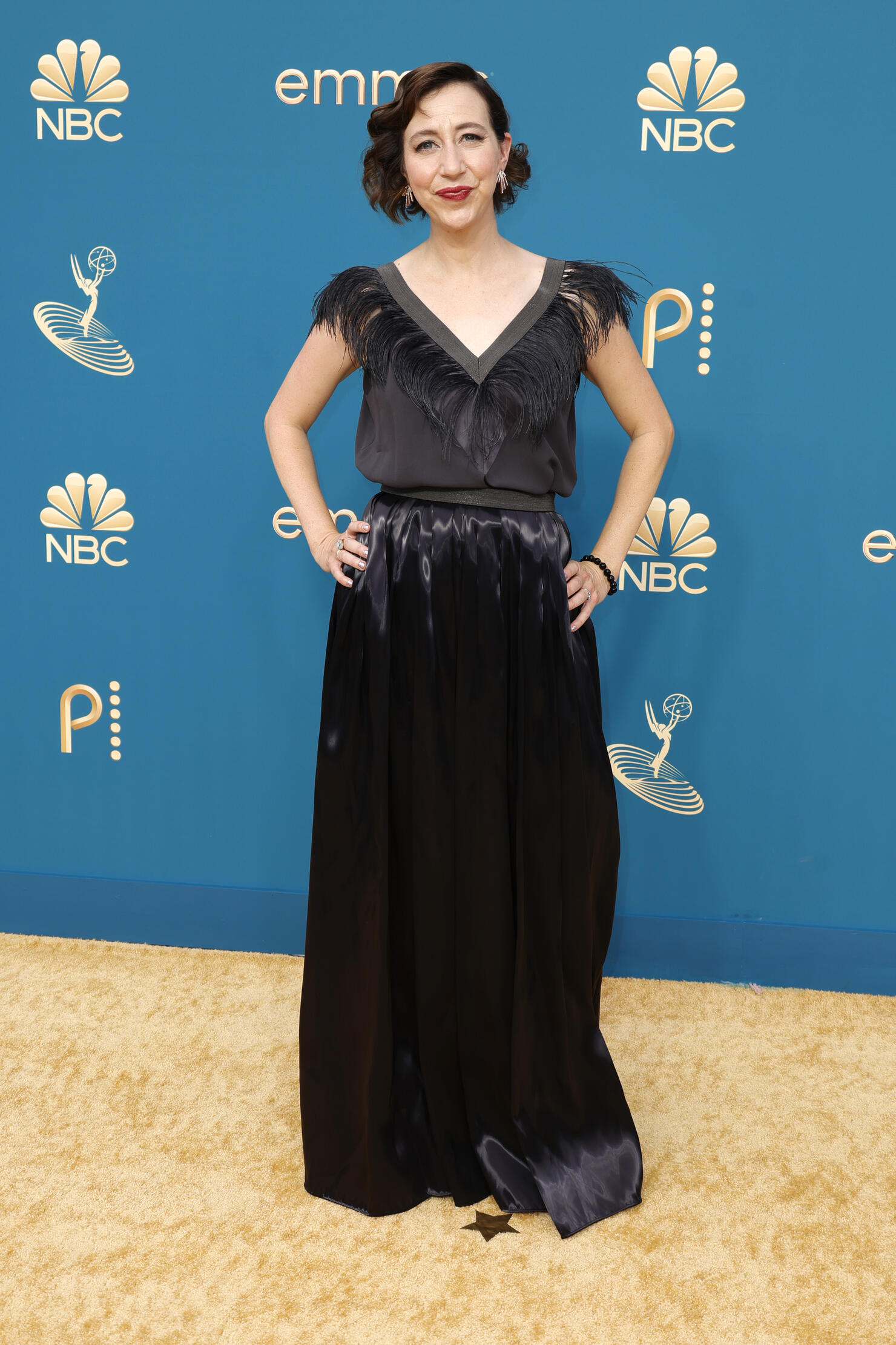 Kristen Schaal
Photo: Getty Images
53 of 129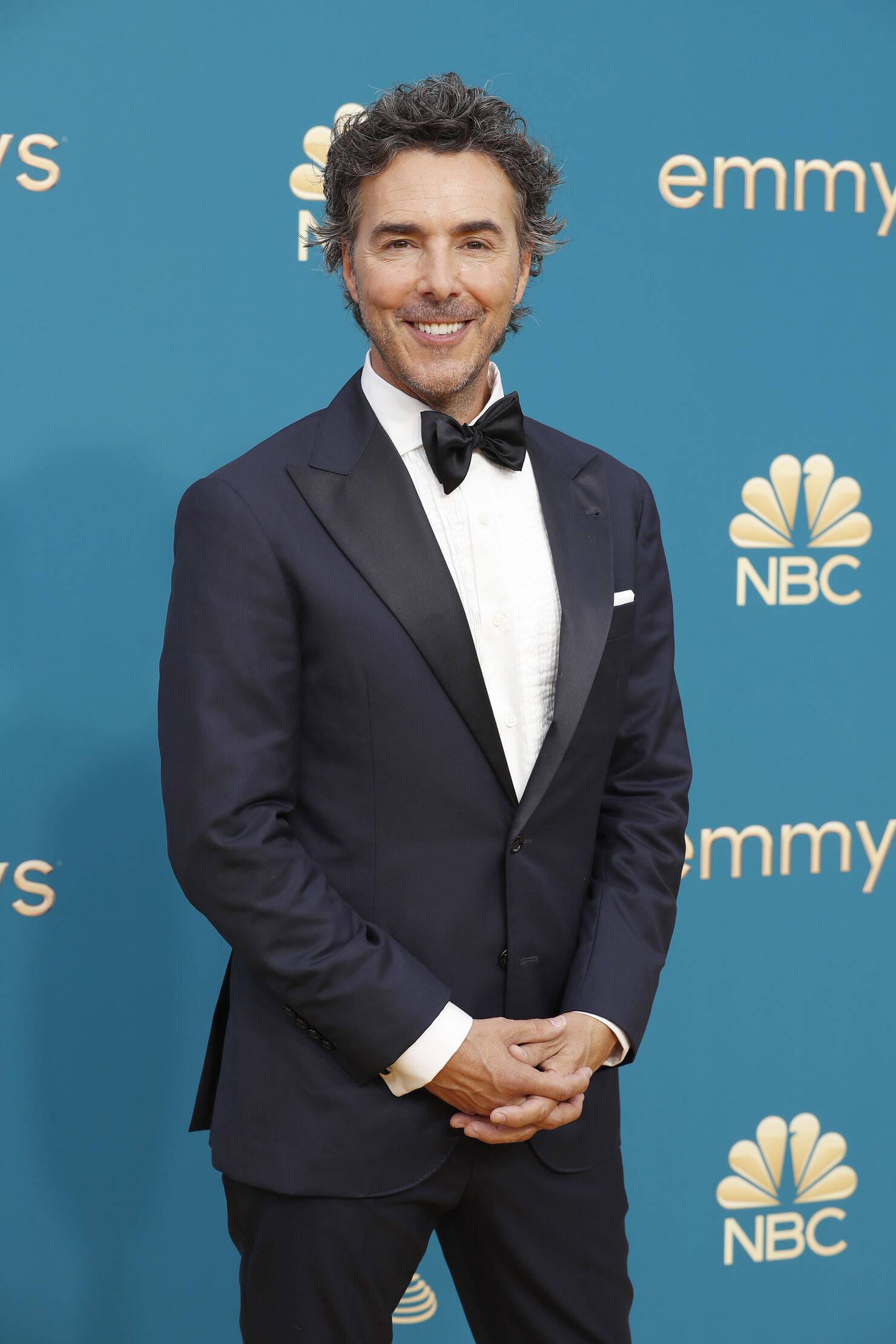 Shawn Levy
Photo: Getty Images
54 of 129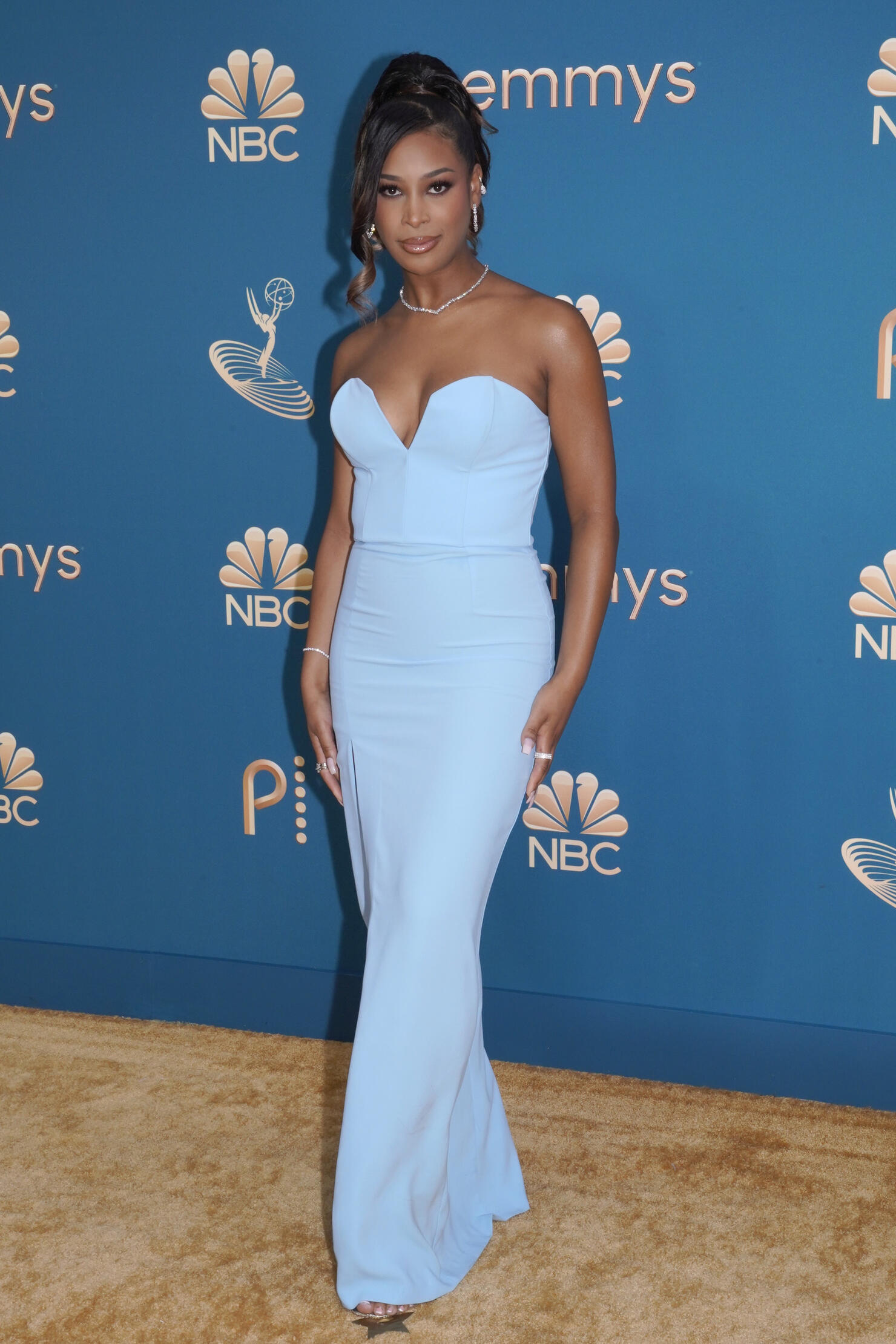 Skye Townsend
Photo: Getty Images
55 of 129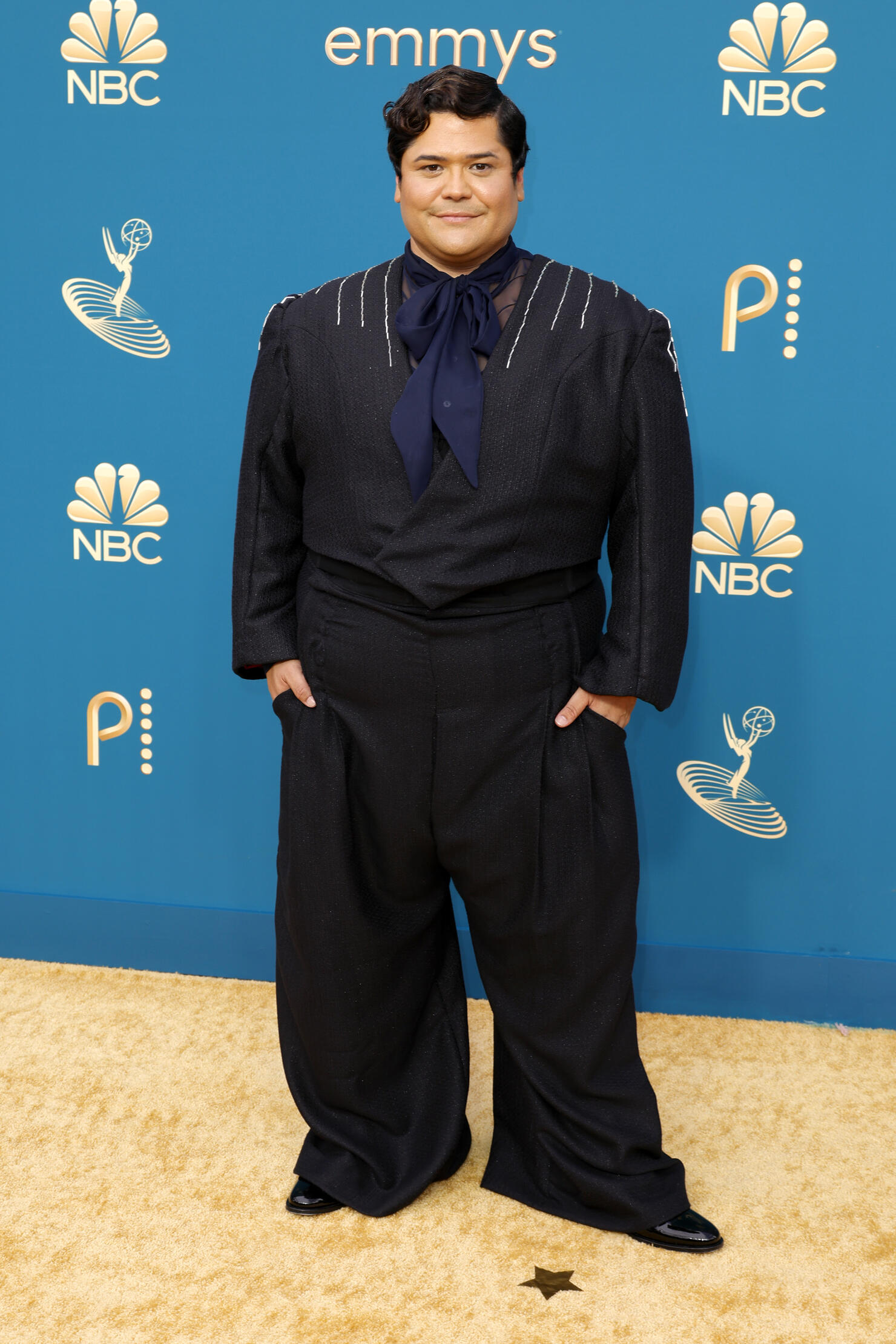 Harvey Guillén
Photo: Getty Images
56 of 129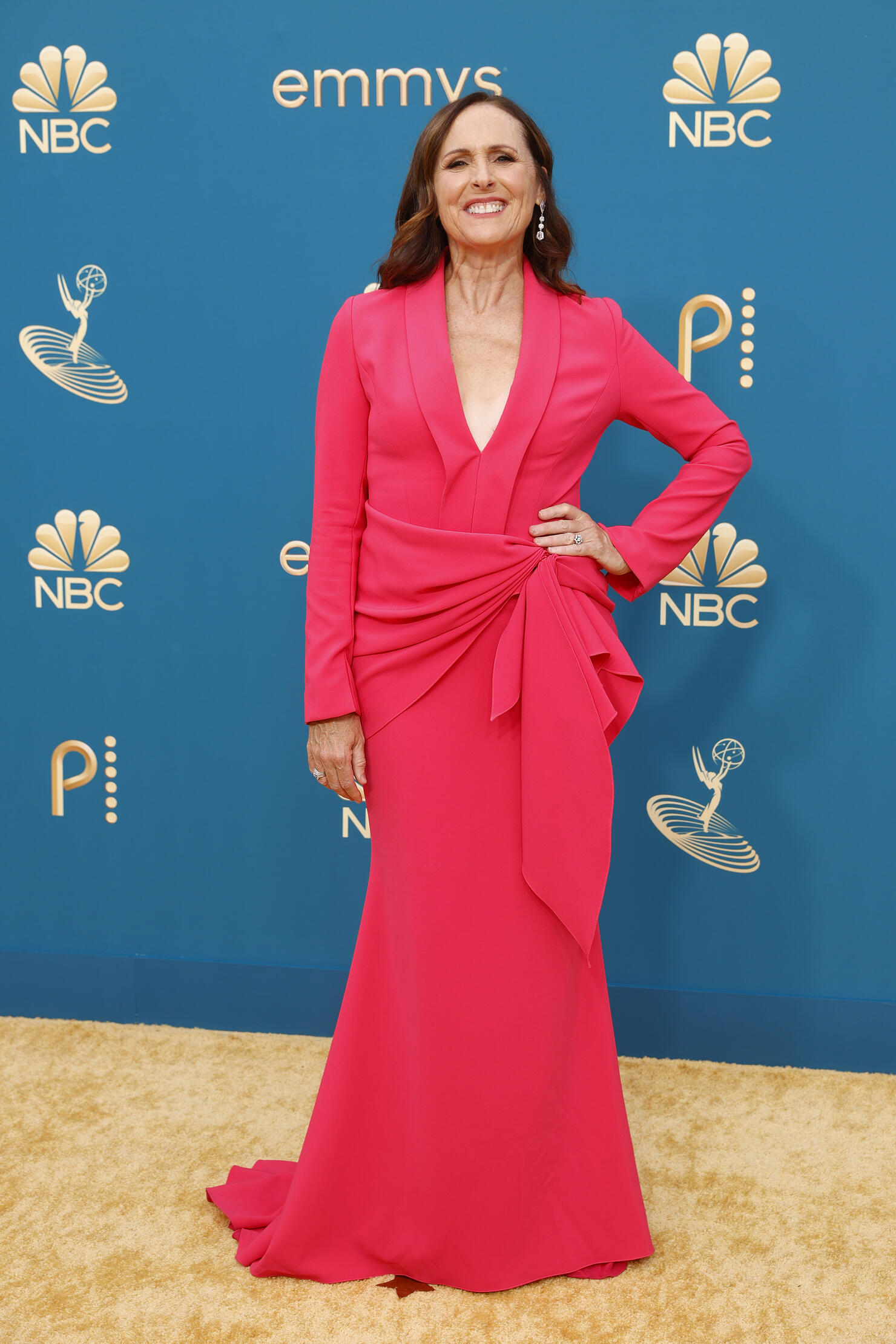 Molly Shannon
Photo: Getty Images
57 of 129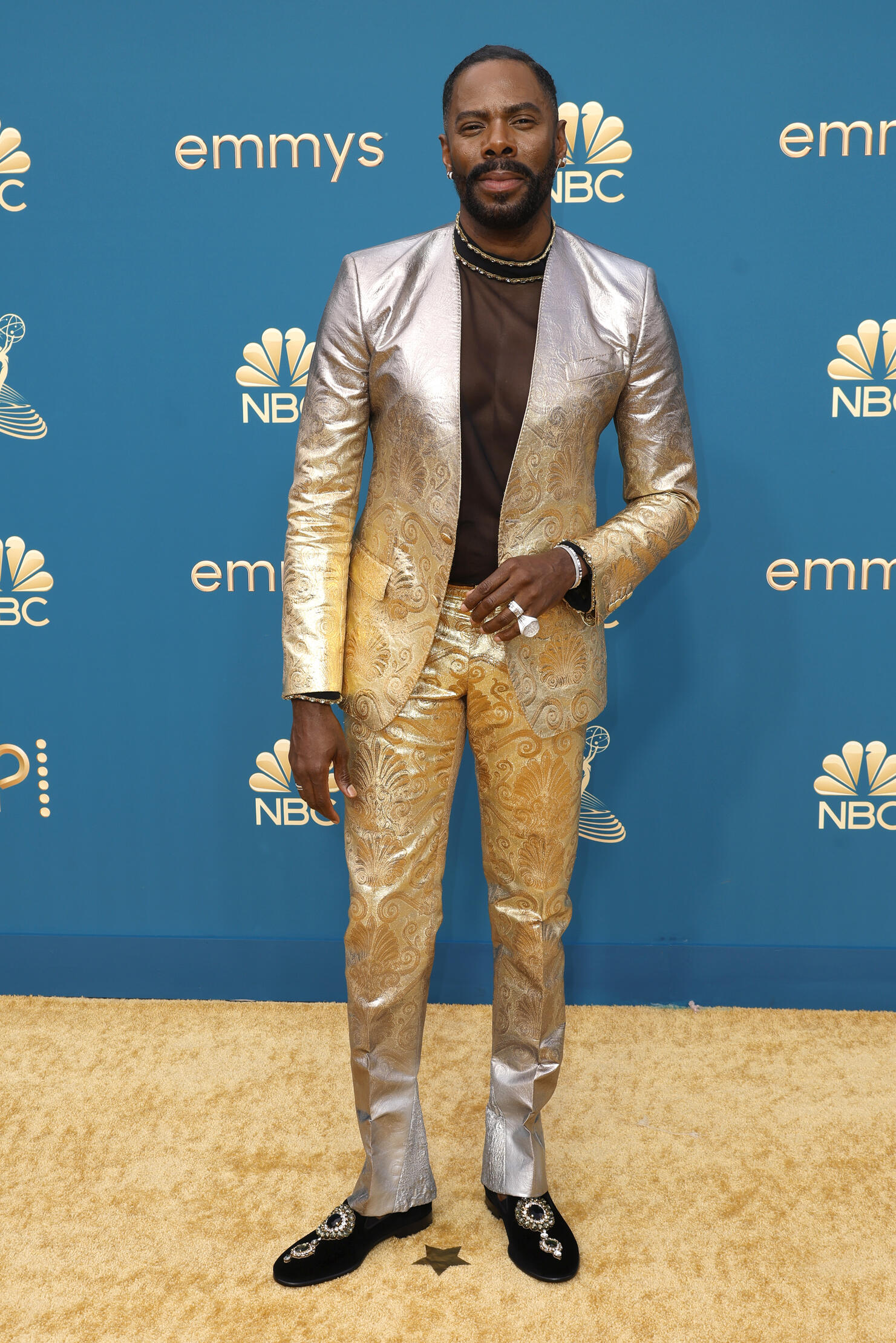 Colman Domingo
Photo: Getty Images
58 of 129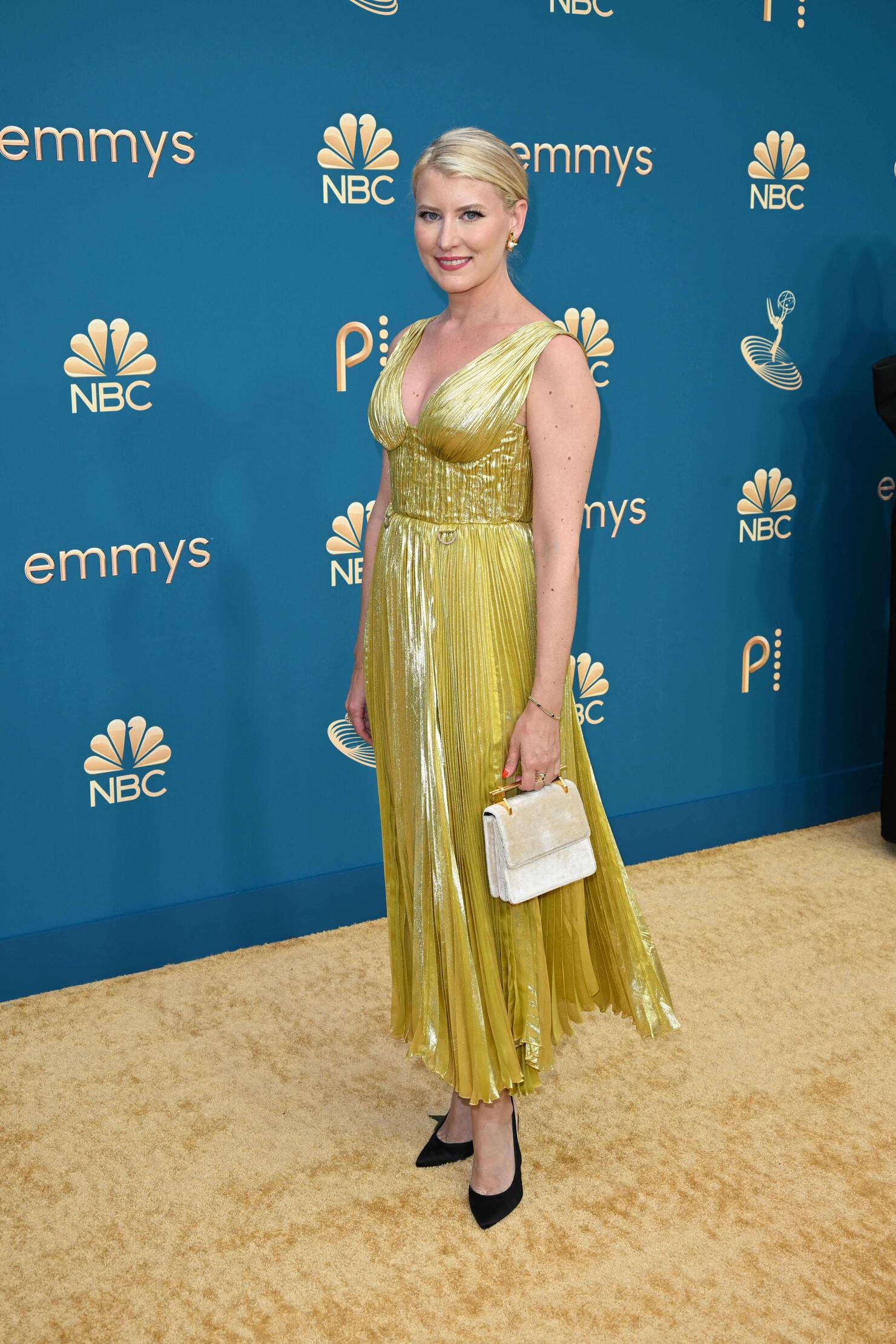 Victoria Thompson
Photo: Getty Images
59 of 129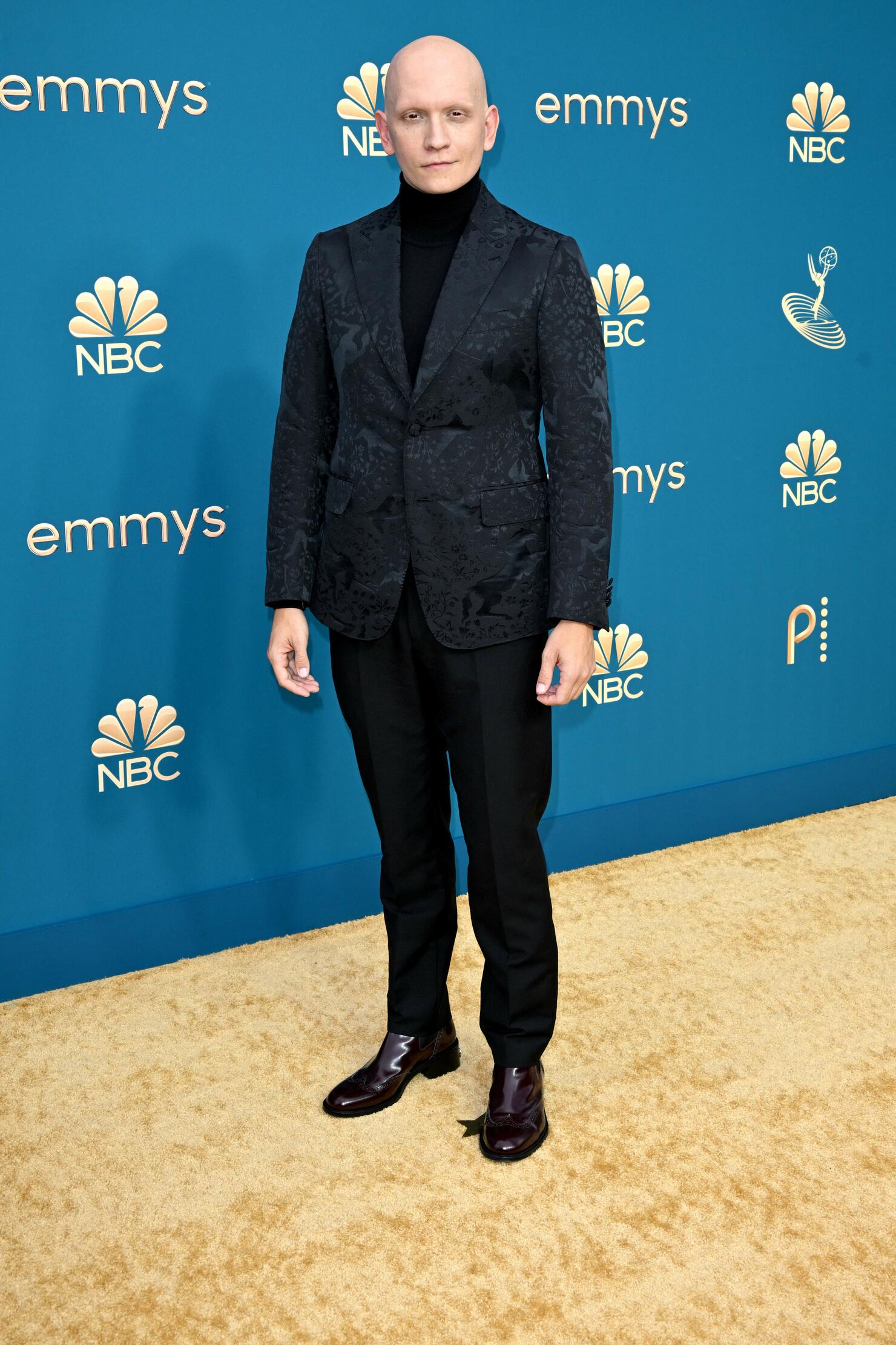 Anthony Carrigan
Photo: Getty Images
60 of 129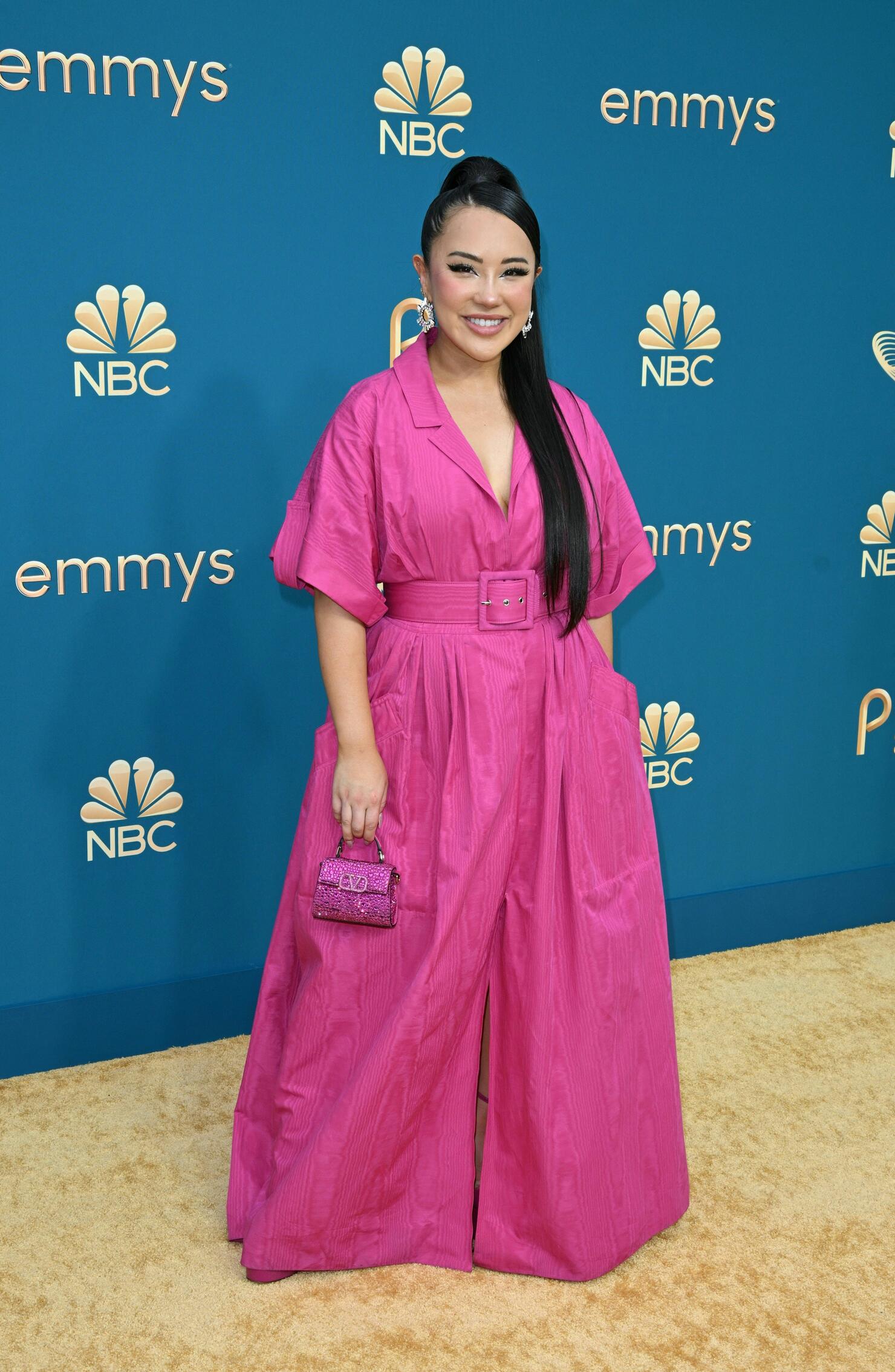 Ashley Yi
Photo: Getty Images
61 of 129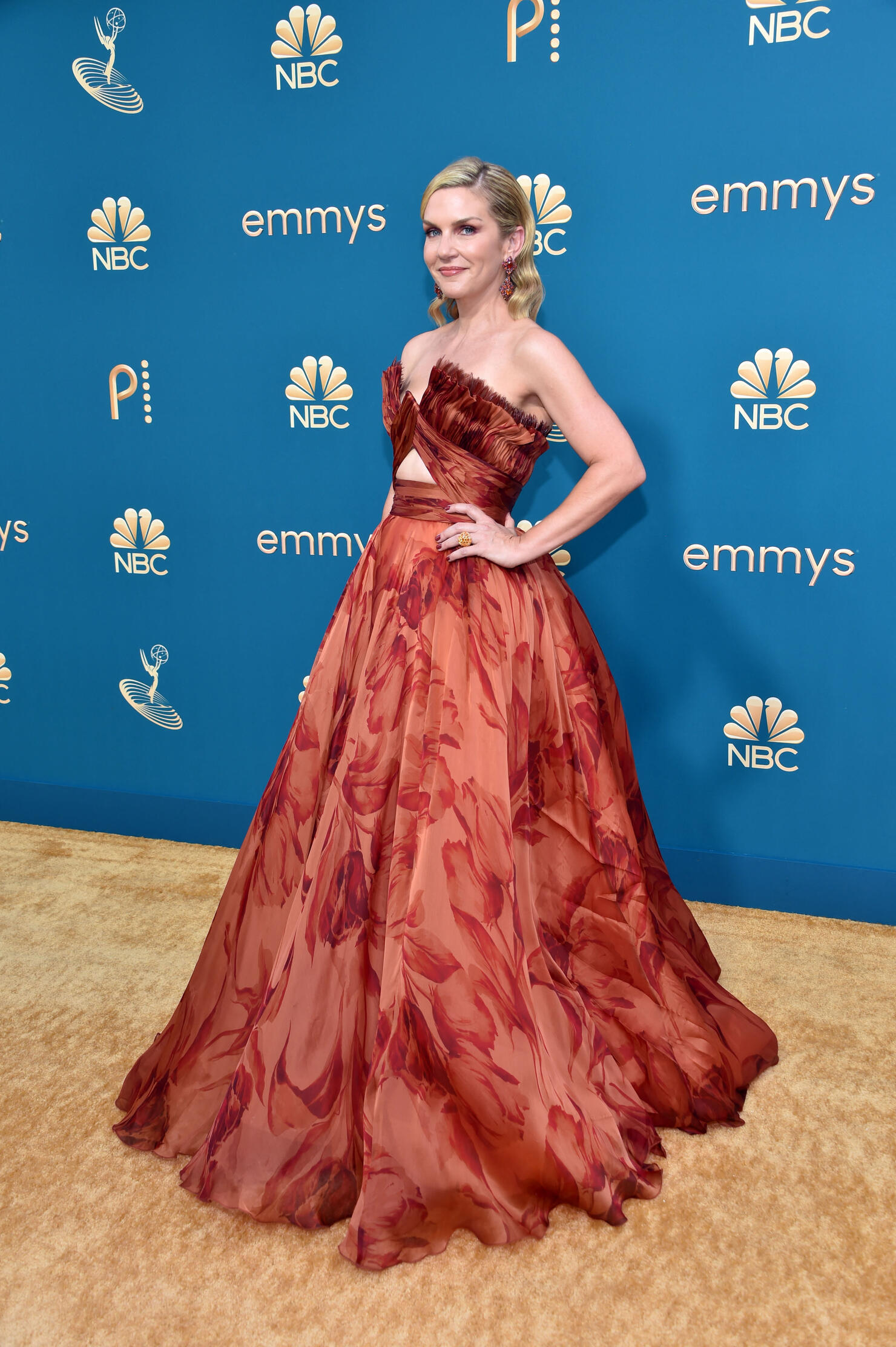 Rhea Seehorn
Photo: Getty Images
62 of 129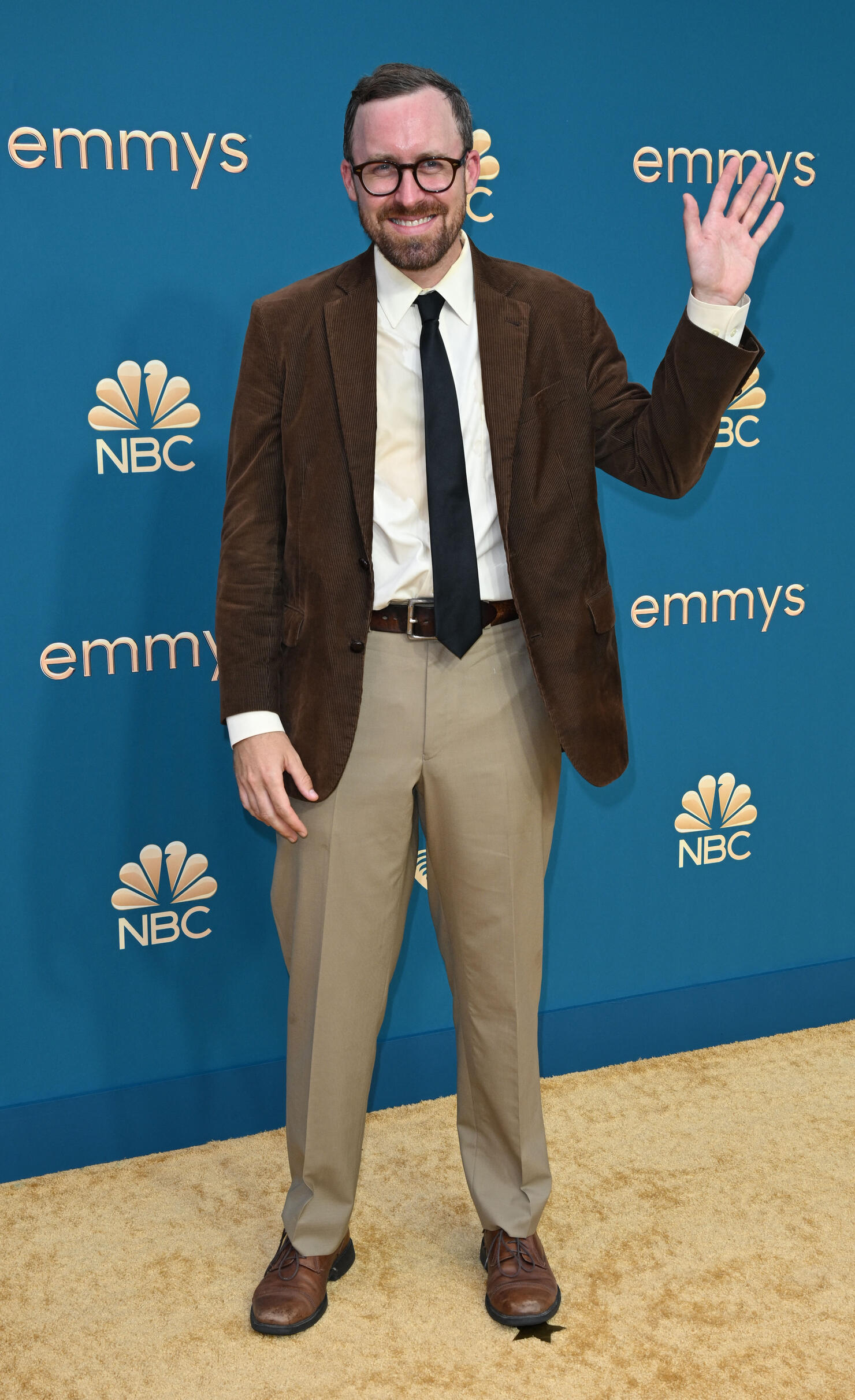 John Wilson
Photo: Getty Images
63 of 129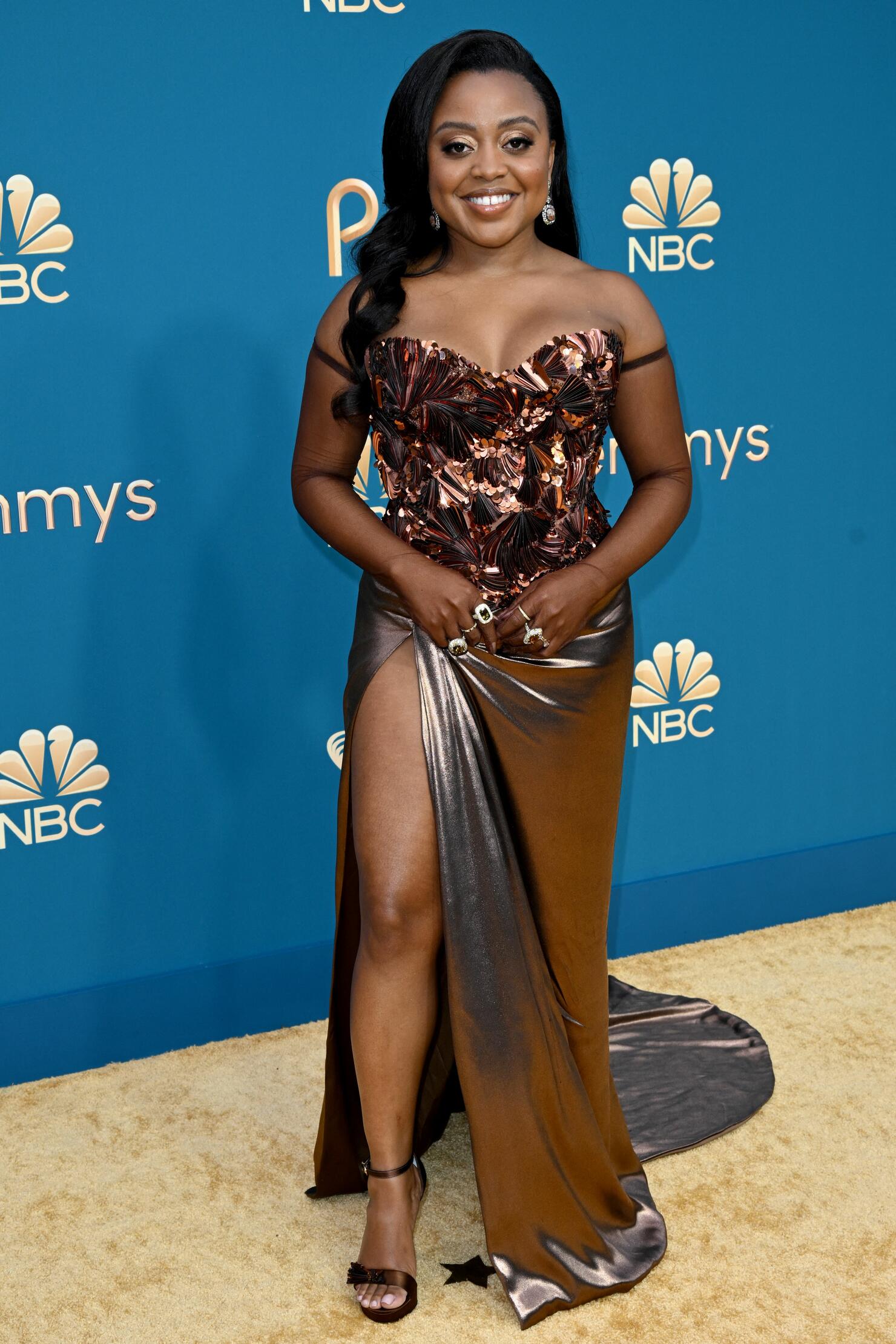 Quinta Brunson
Photo: Getty Images
64 of 129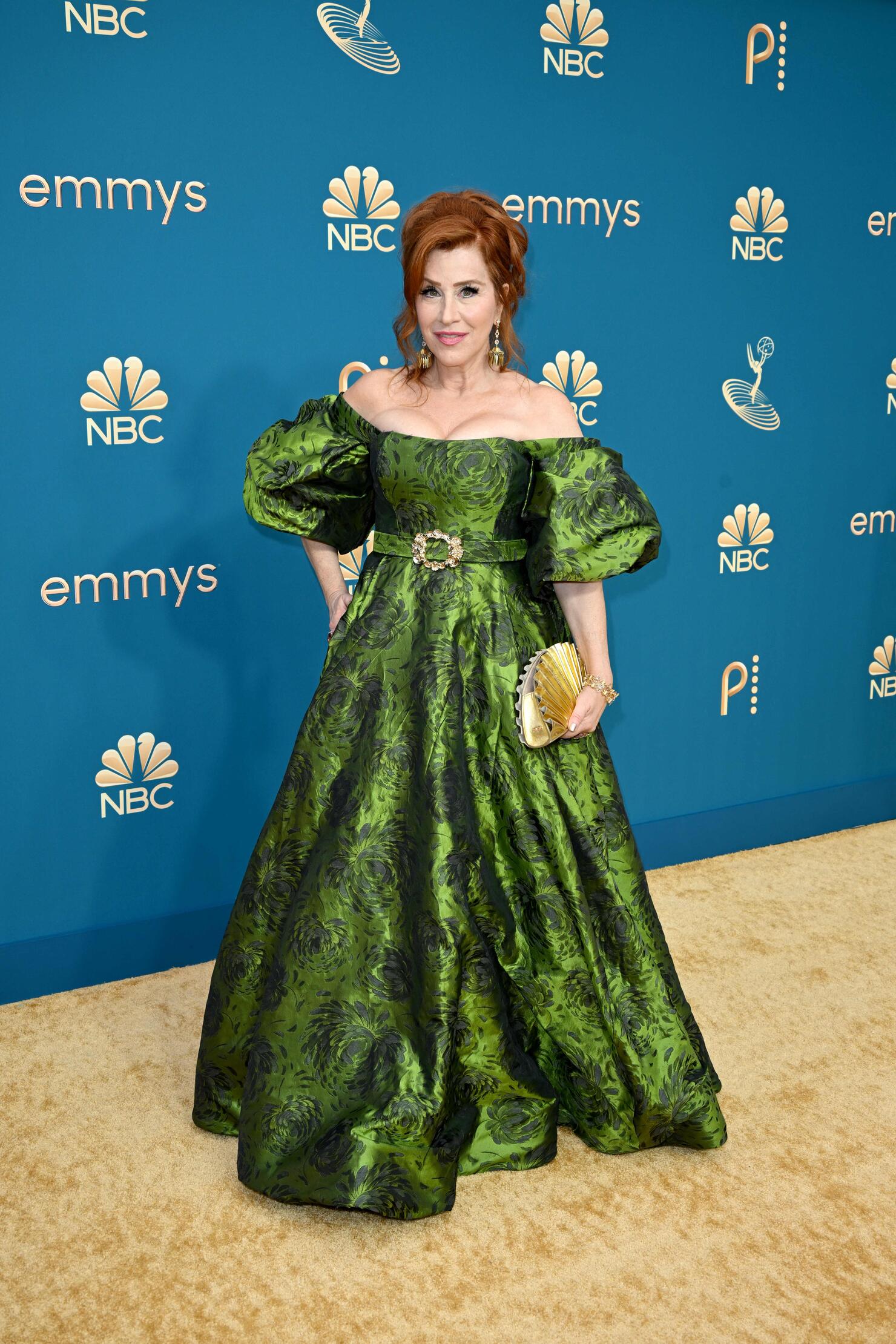 Lisa Ann Walter
Photo: Getty Images
65 of 129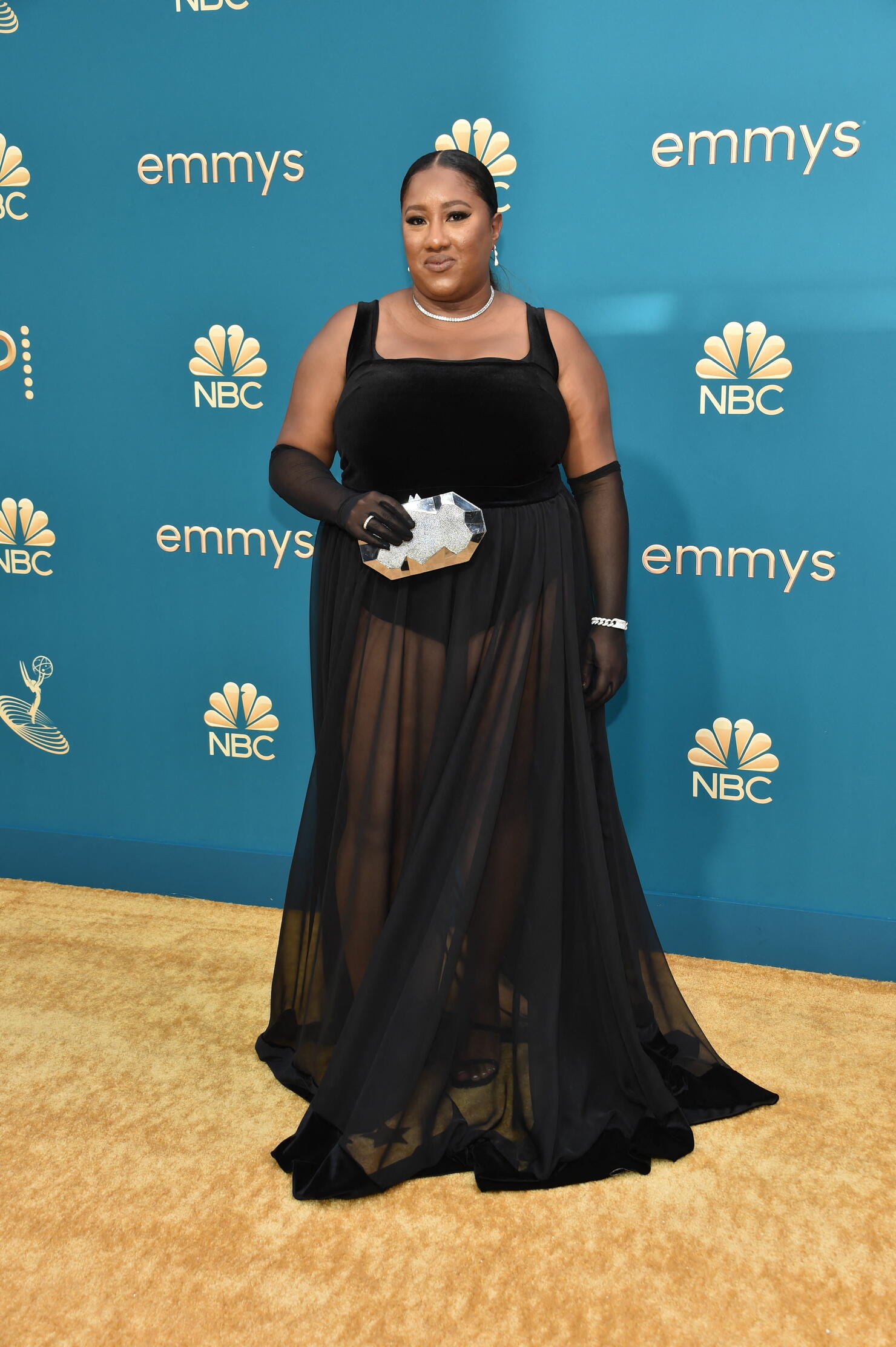 Ashley Nicole Black
Photo: Getty Images
66 of 129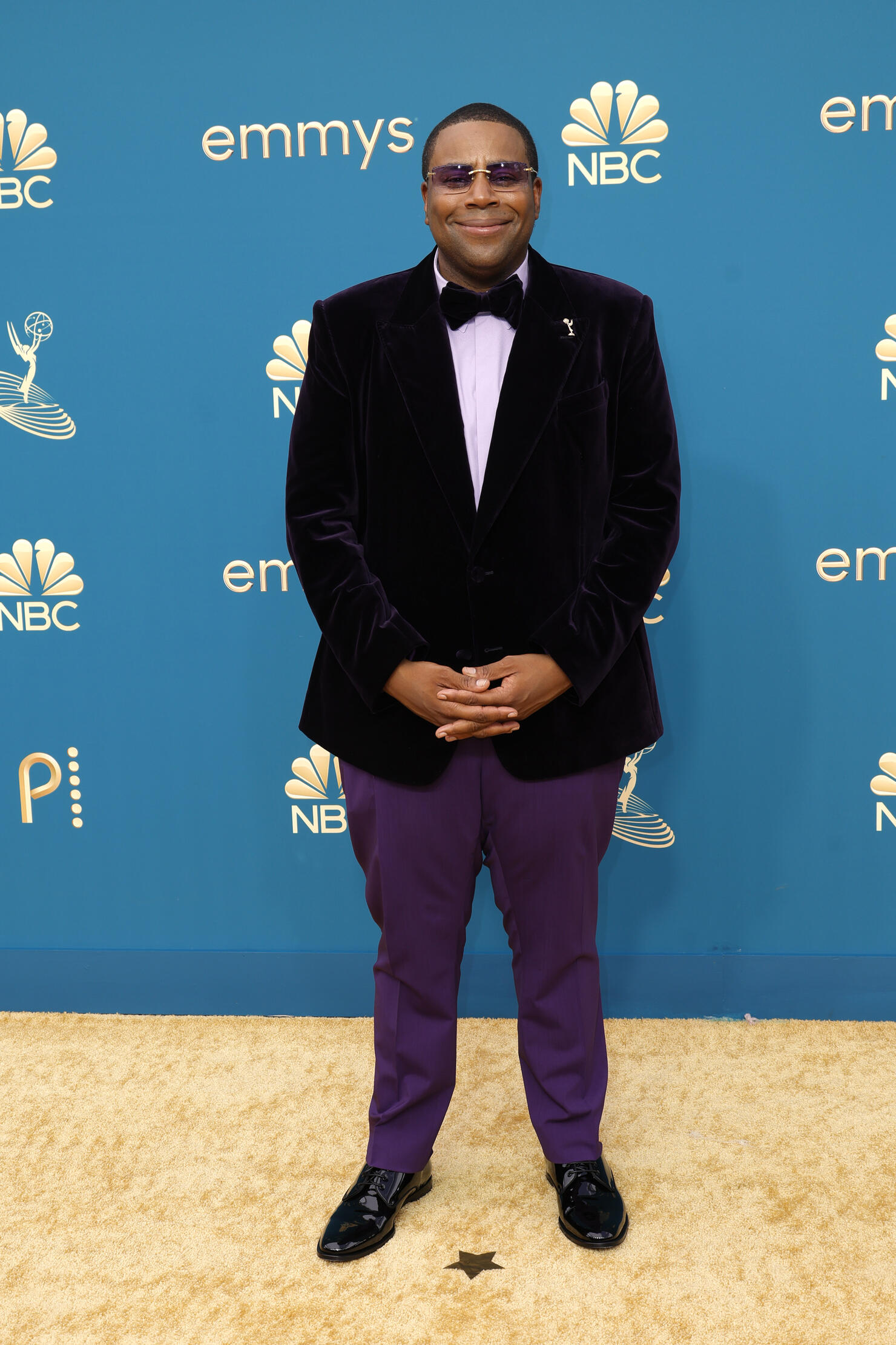 Kenan Thompson
Photo: Getty Images
67 of 129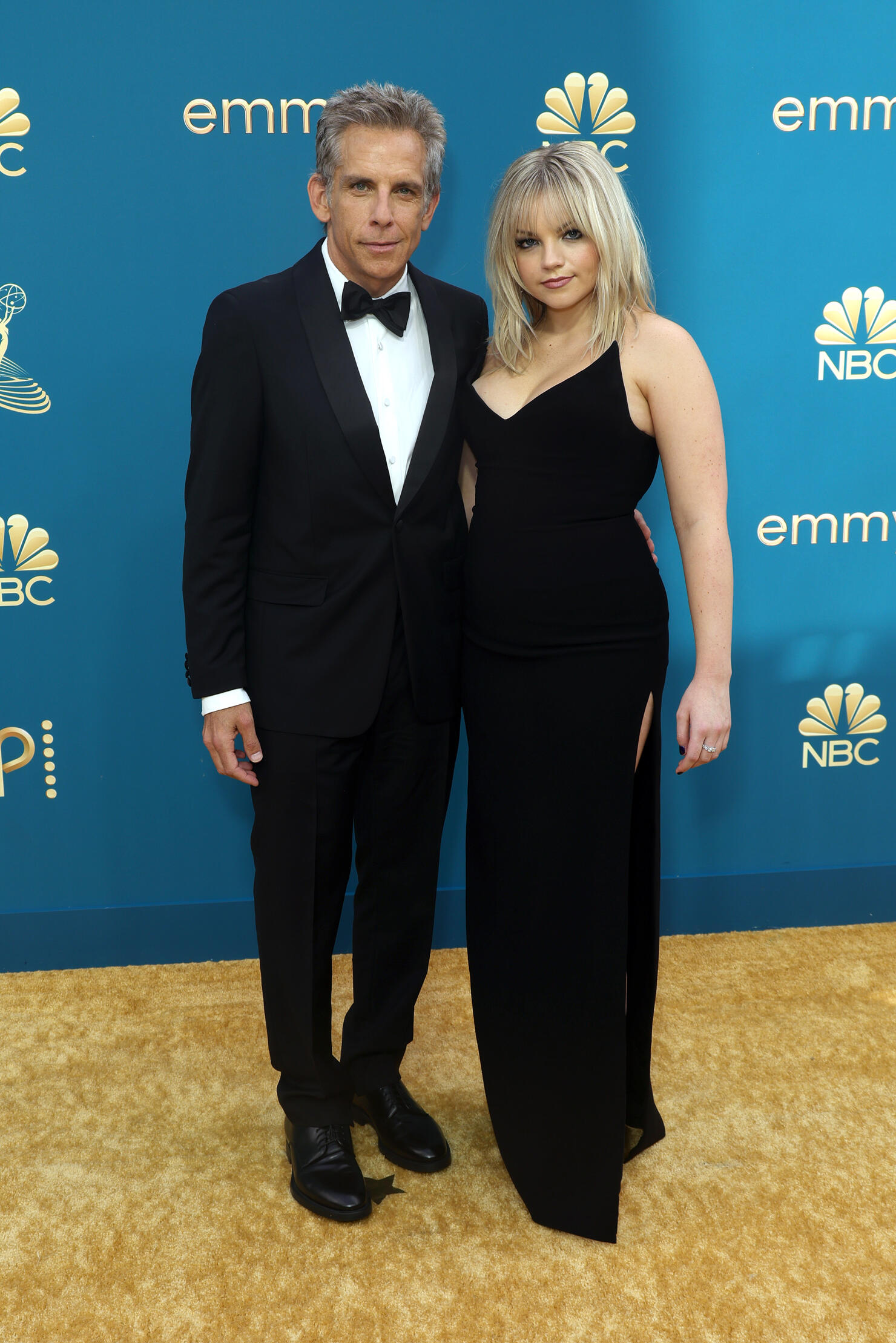 Ben Stiller and Ella Stiller
Photo: Getty Images
68 of 129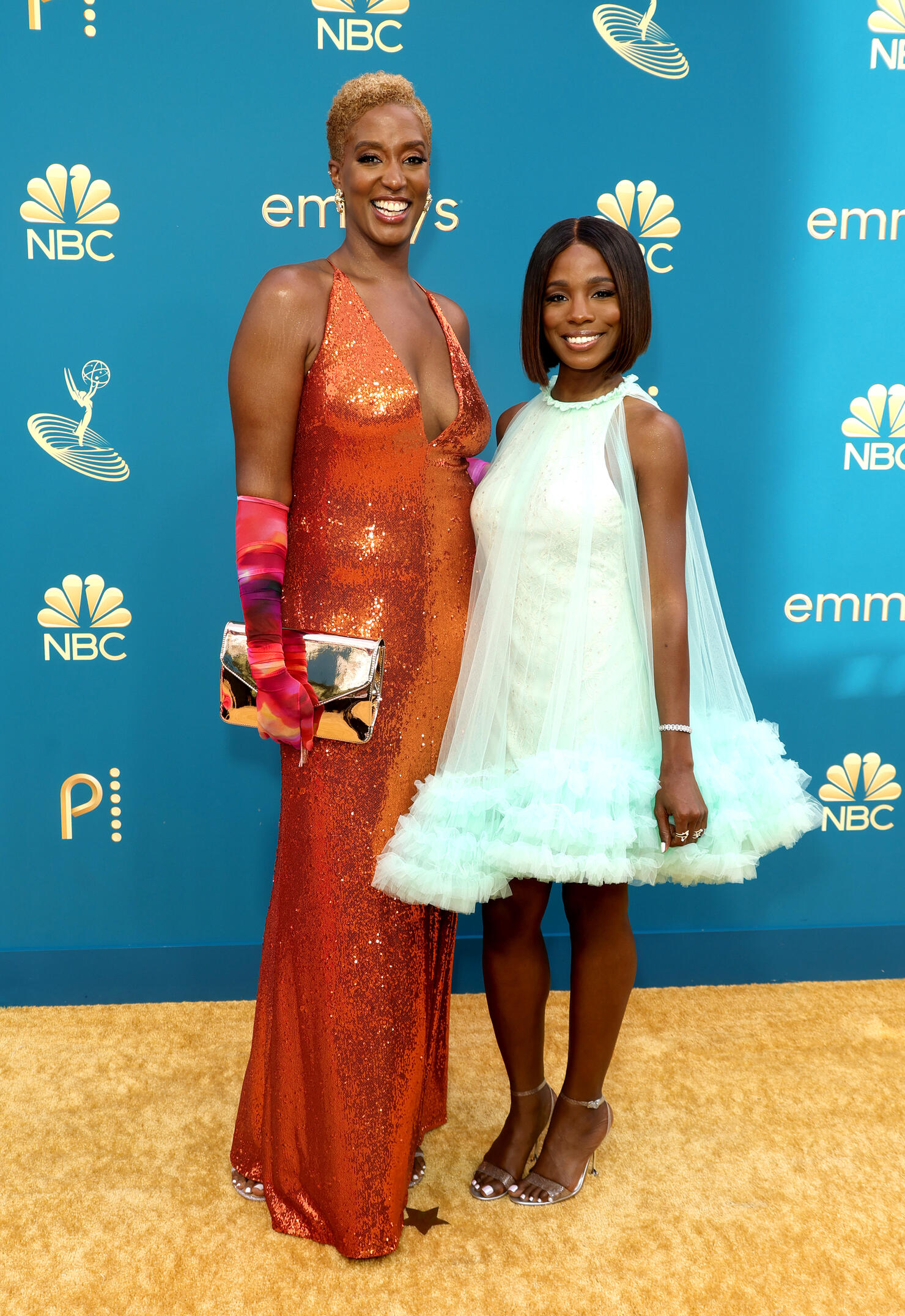 Chloe Hilliard and Sydnee Washington
Photo: Getty Images
69 of 129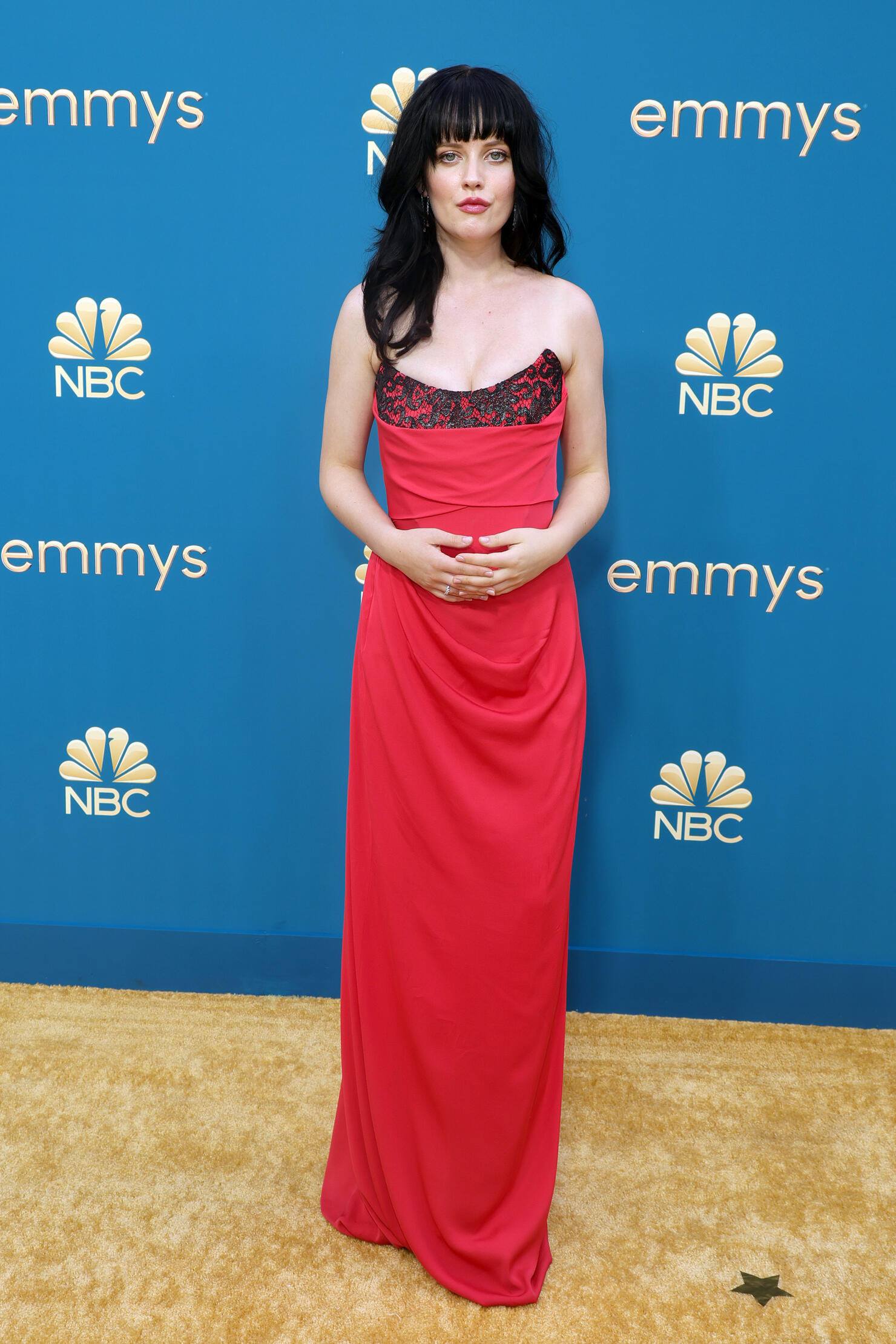 Markella Kavenagh
Photo: Getty Images
70 of 129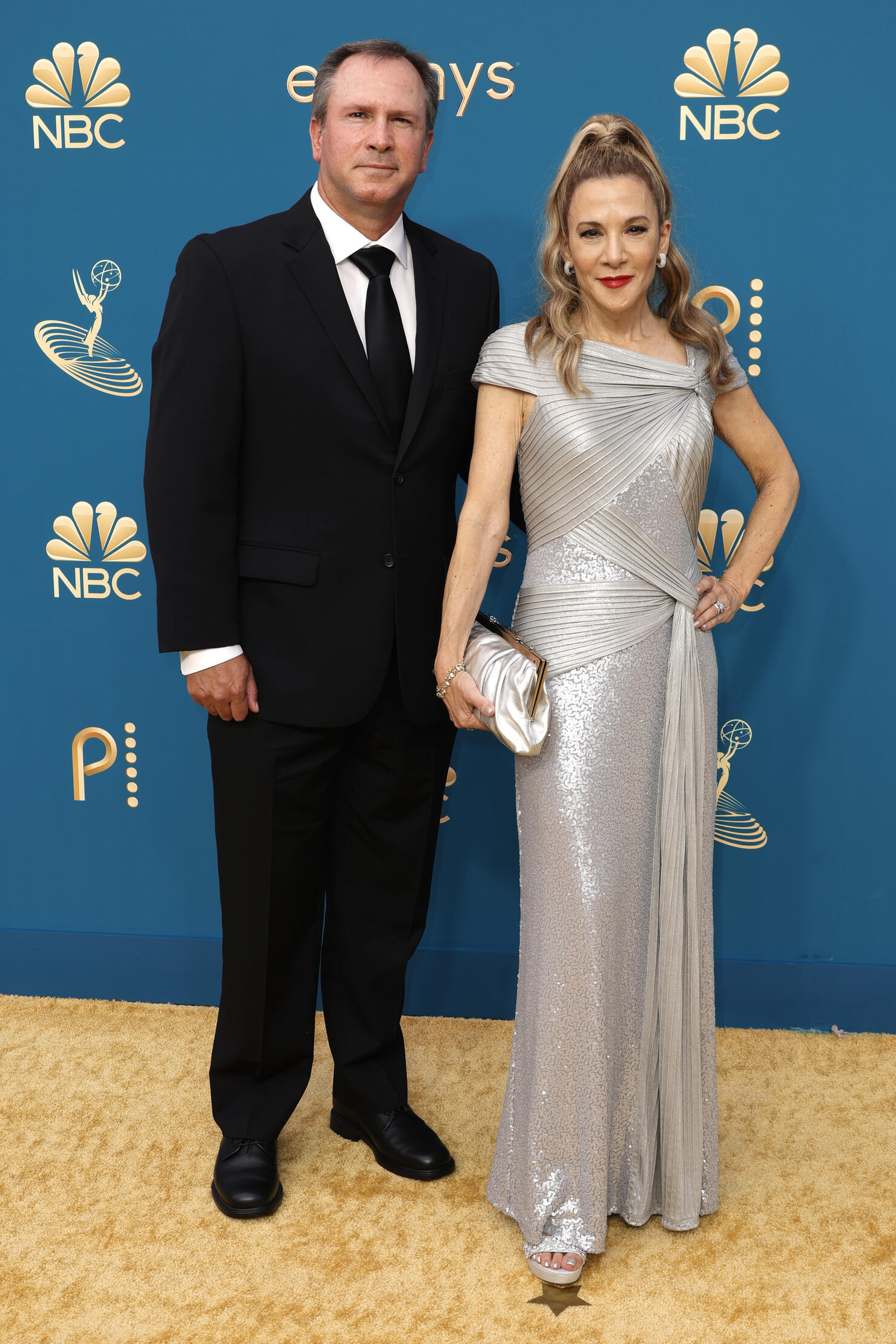 Dave Wooldridge and Madeline Di Nonno
Photo: Getty Images
71 of 129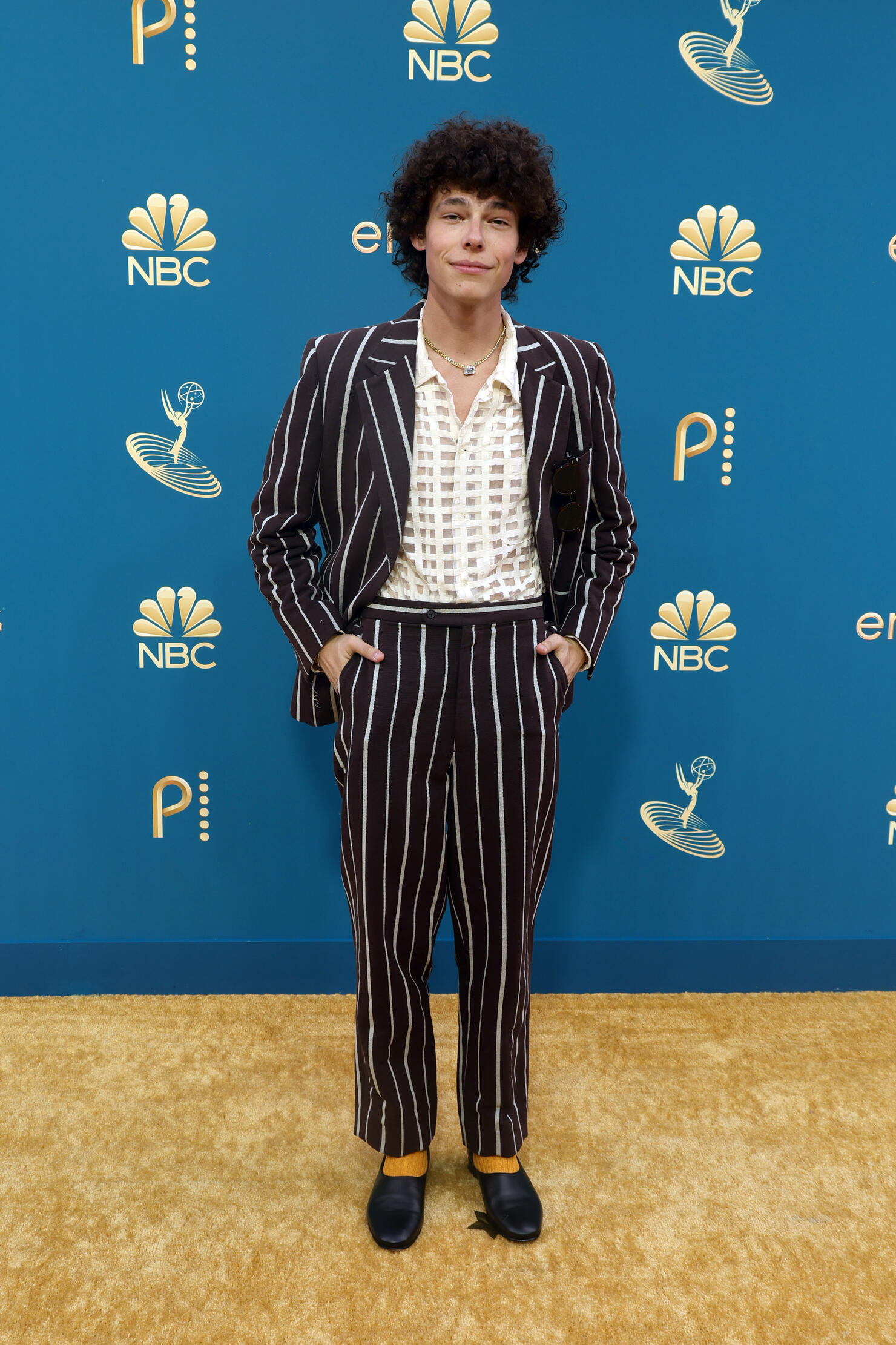 Reece Feldman
Photo: Getty Images
72 of 129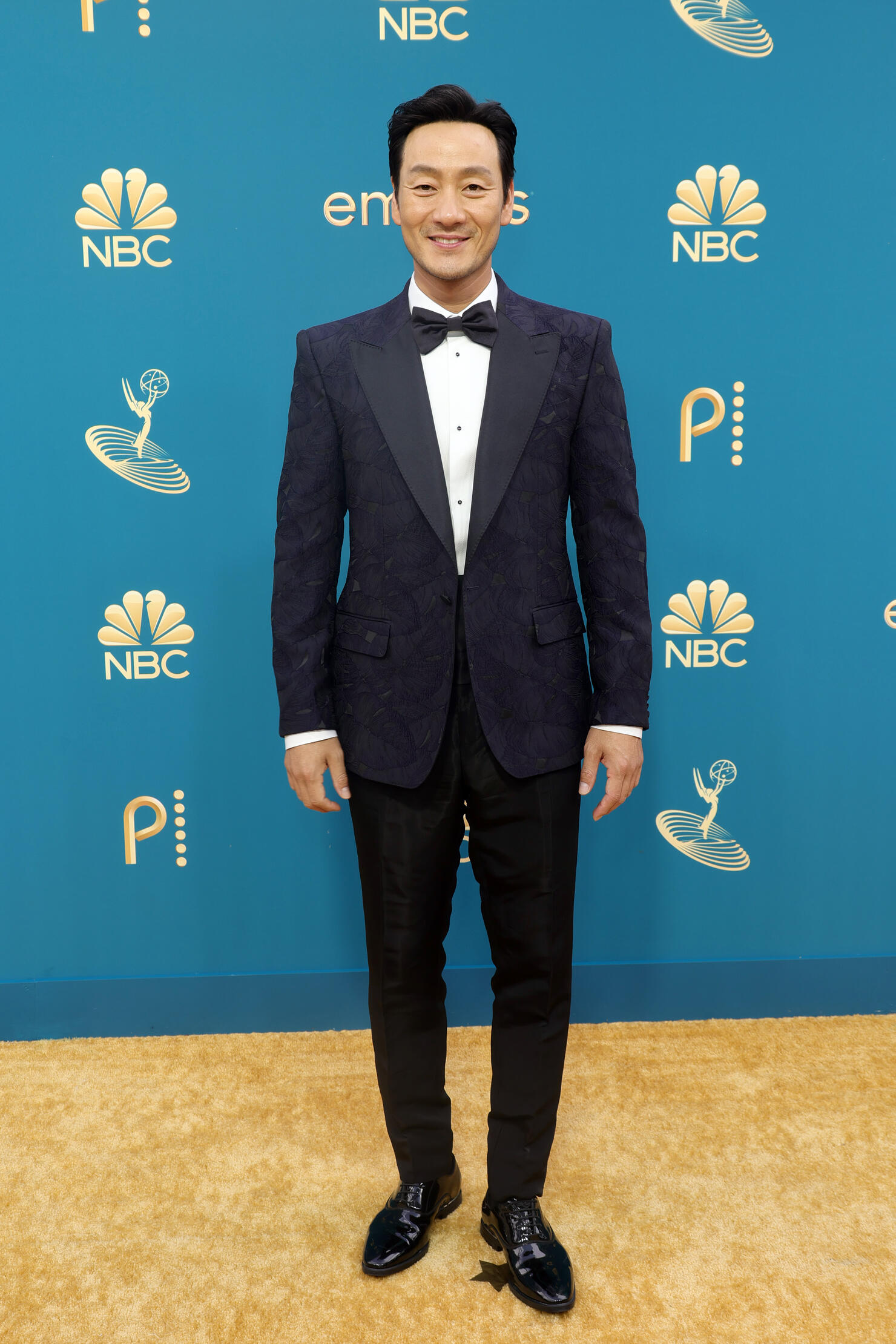 Park Hae-soo
Photo: Getty Images
73 of 129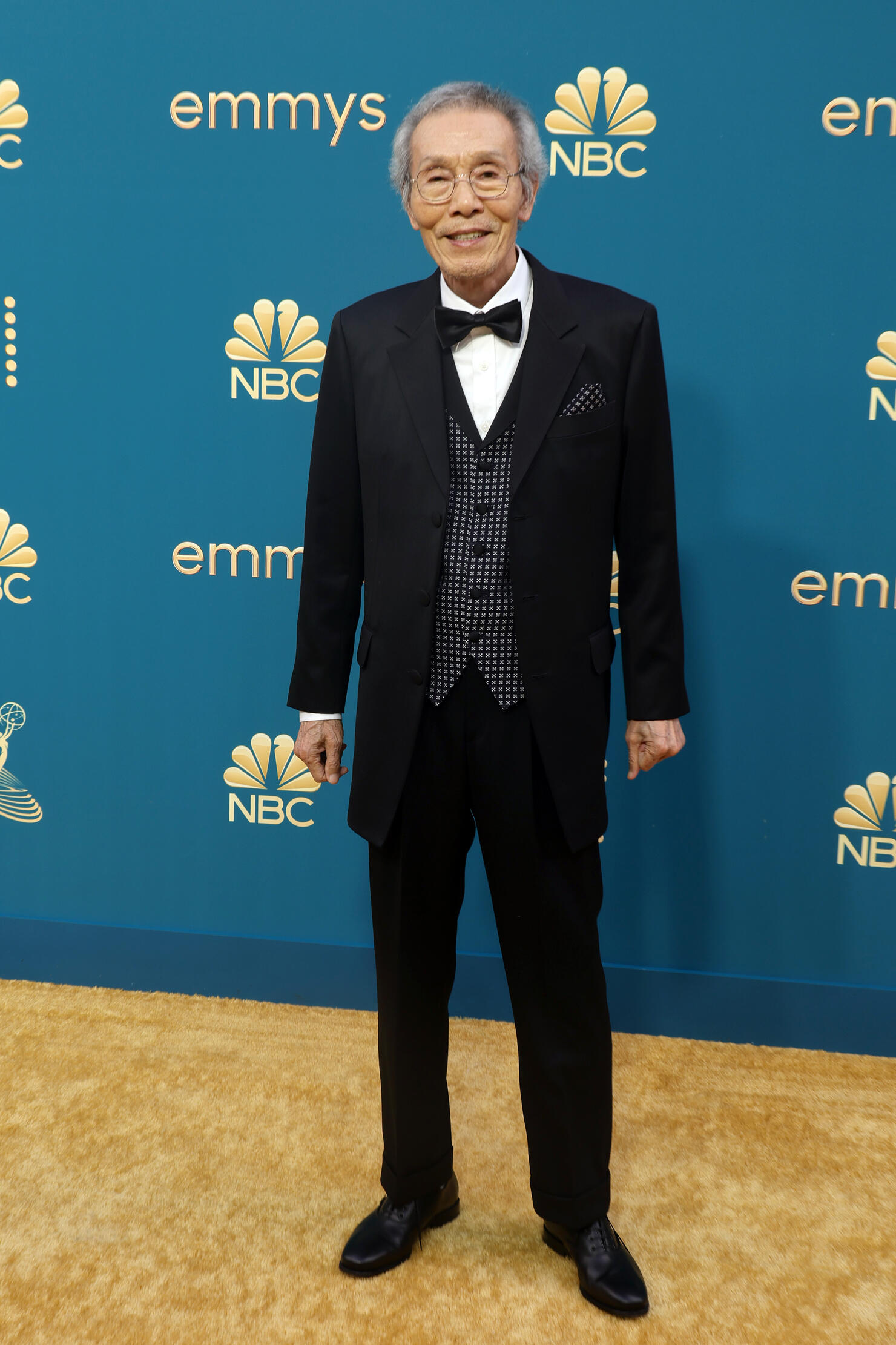 Oh Yeong-su
Photo: Getty Images
74 of 129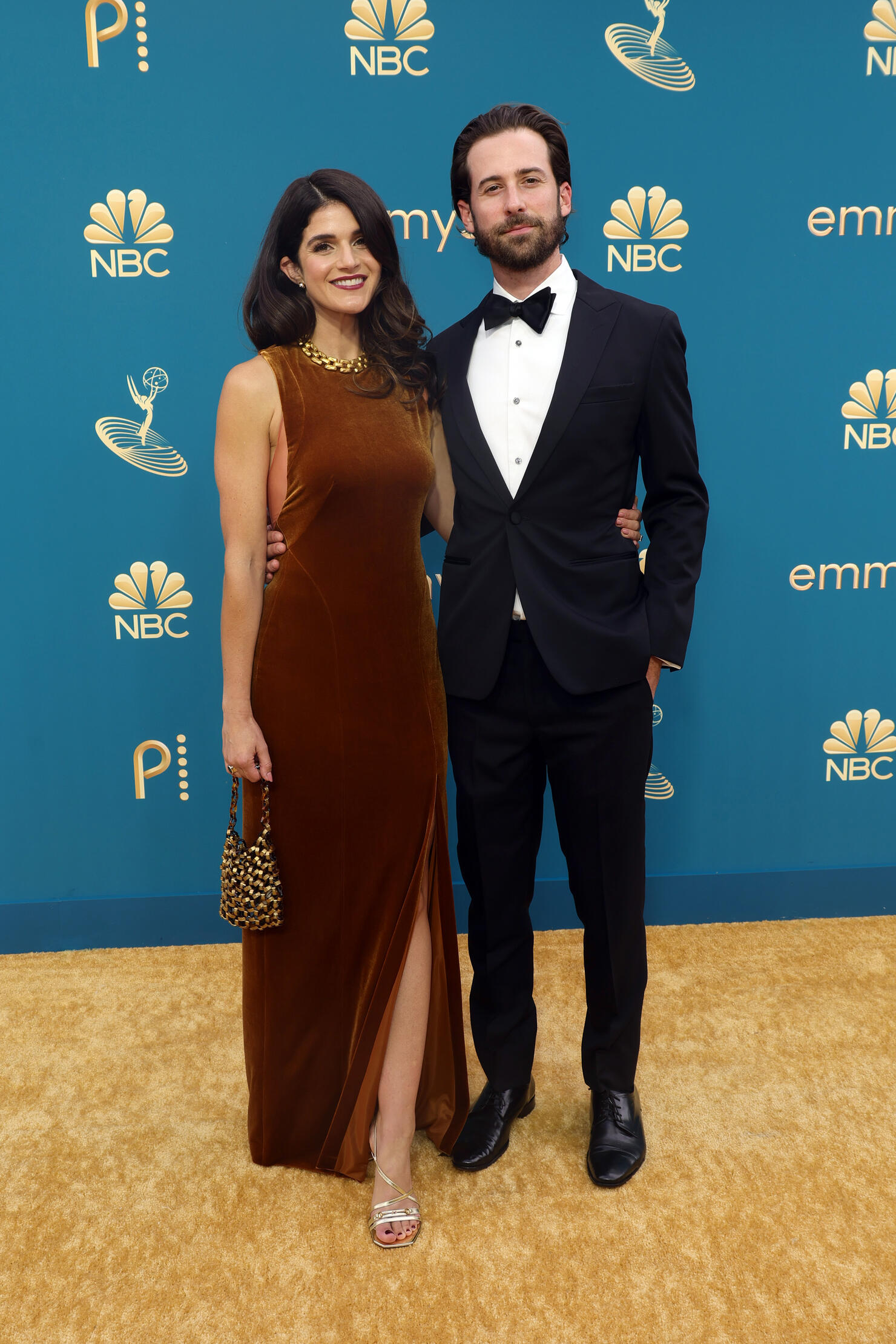 Liza Katzer and Chris Bruno
Photo: Getty Images
75 of 129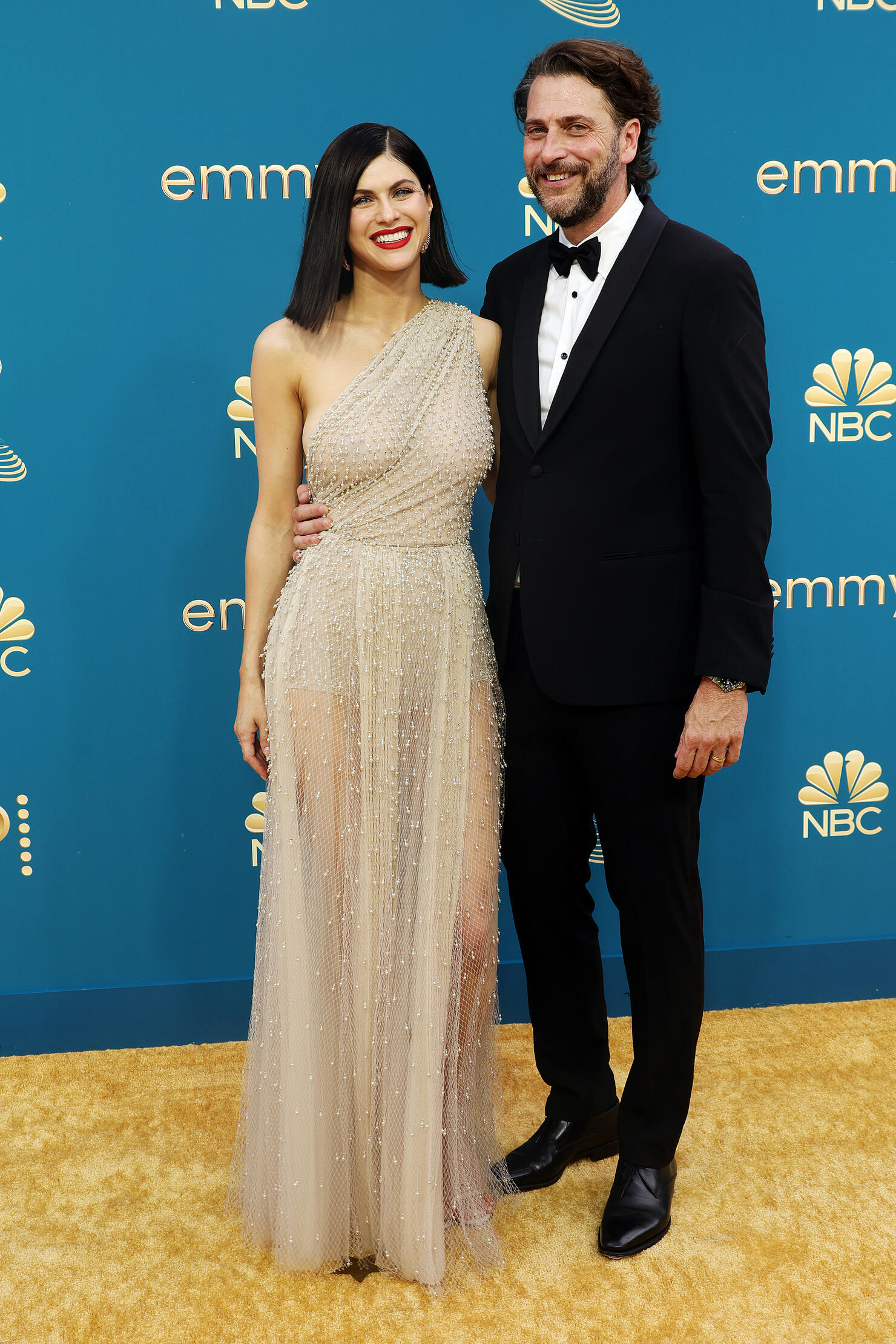 Alexandra Daddario and Andrew Form
Photo: Getty Images
76 of 129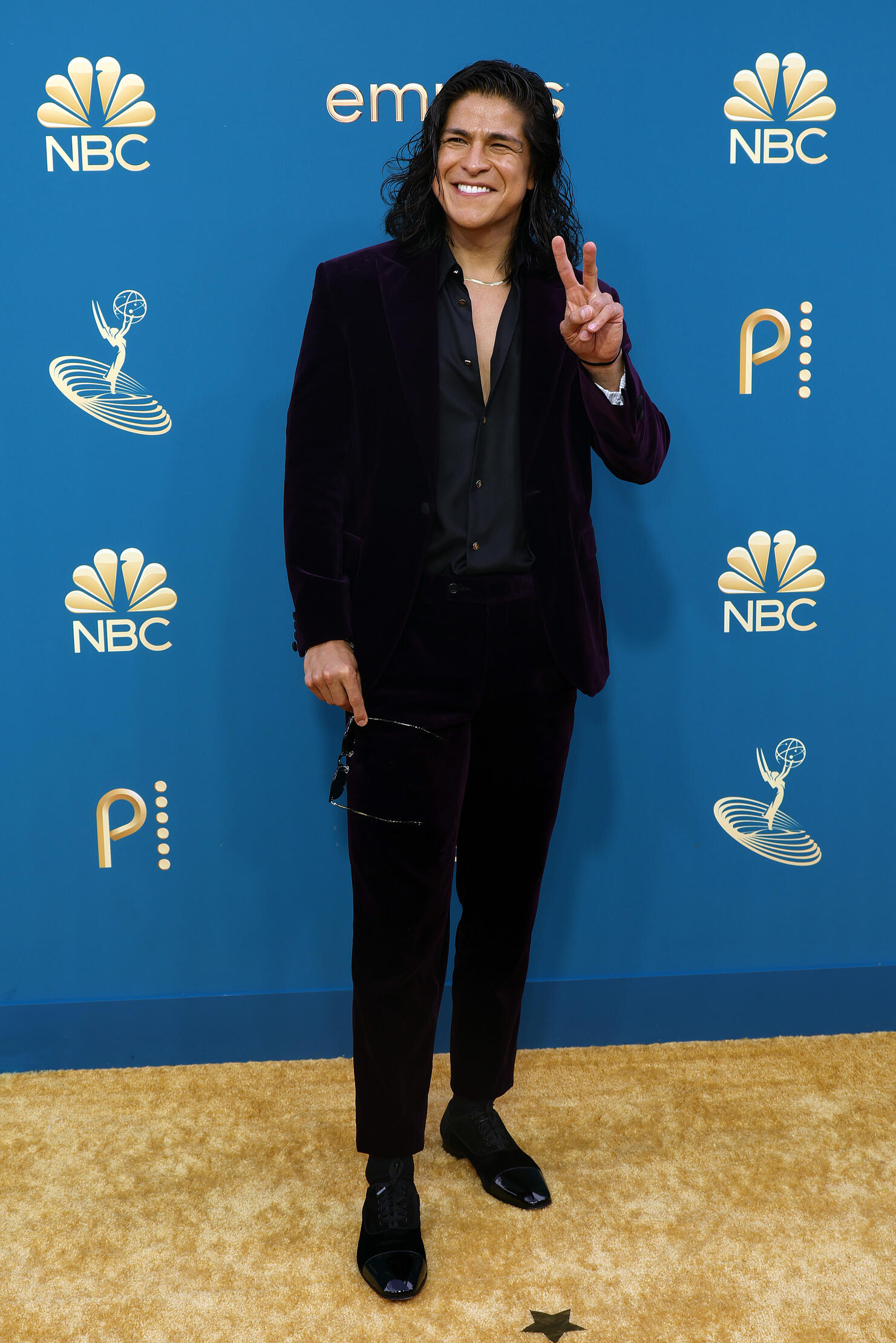 Cristo Fernández
Photo: Getty Images
77 of 129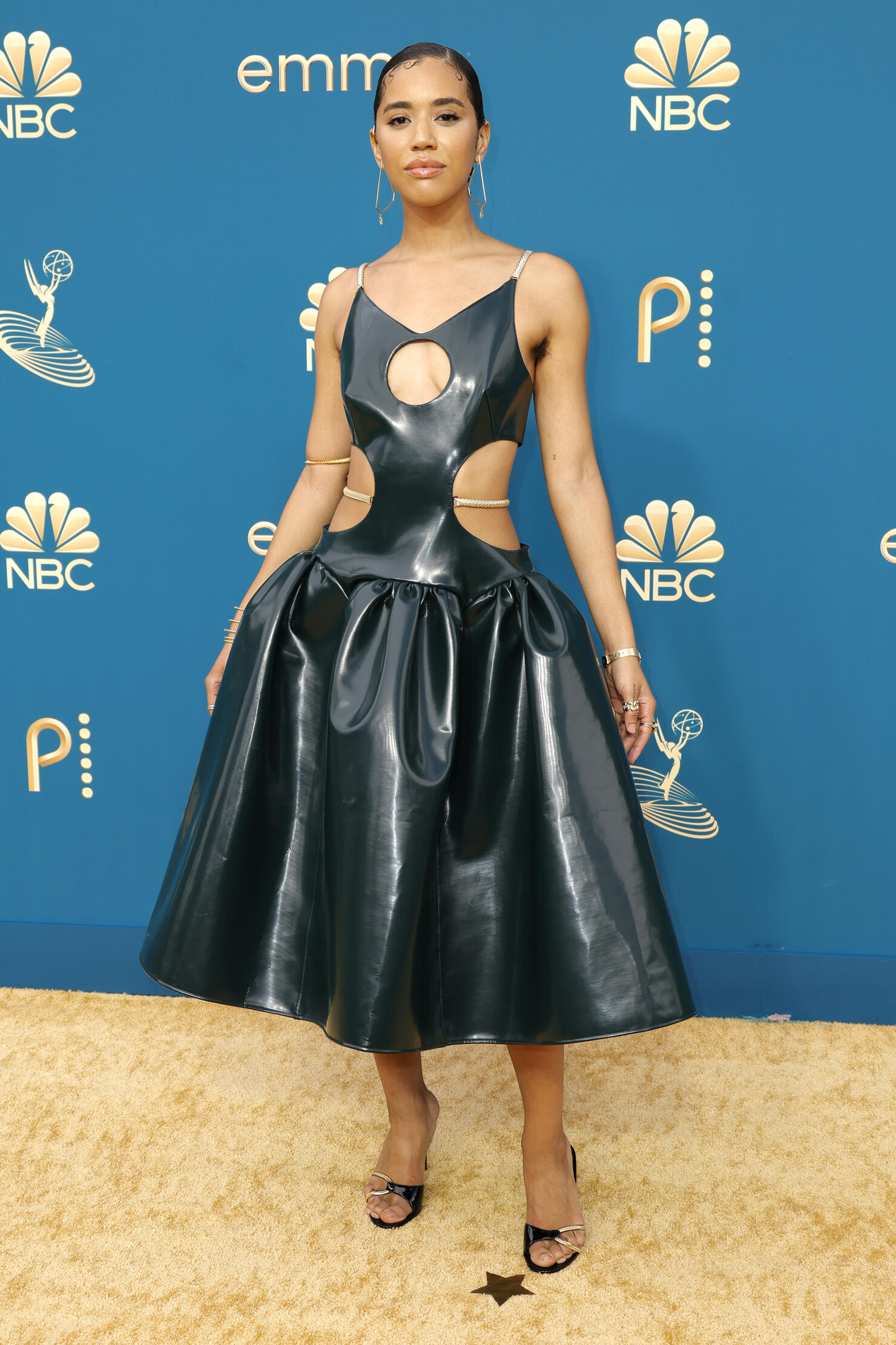 Jasmin Savoy Brown
Photo: Getty Images
78 of 129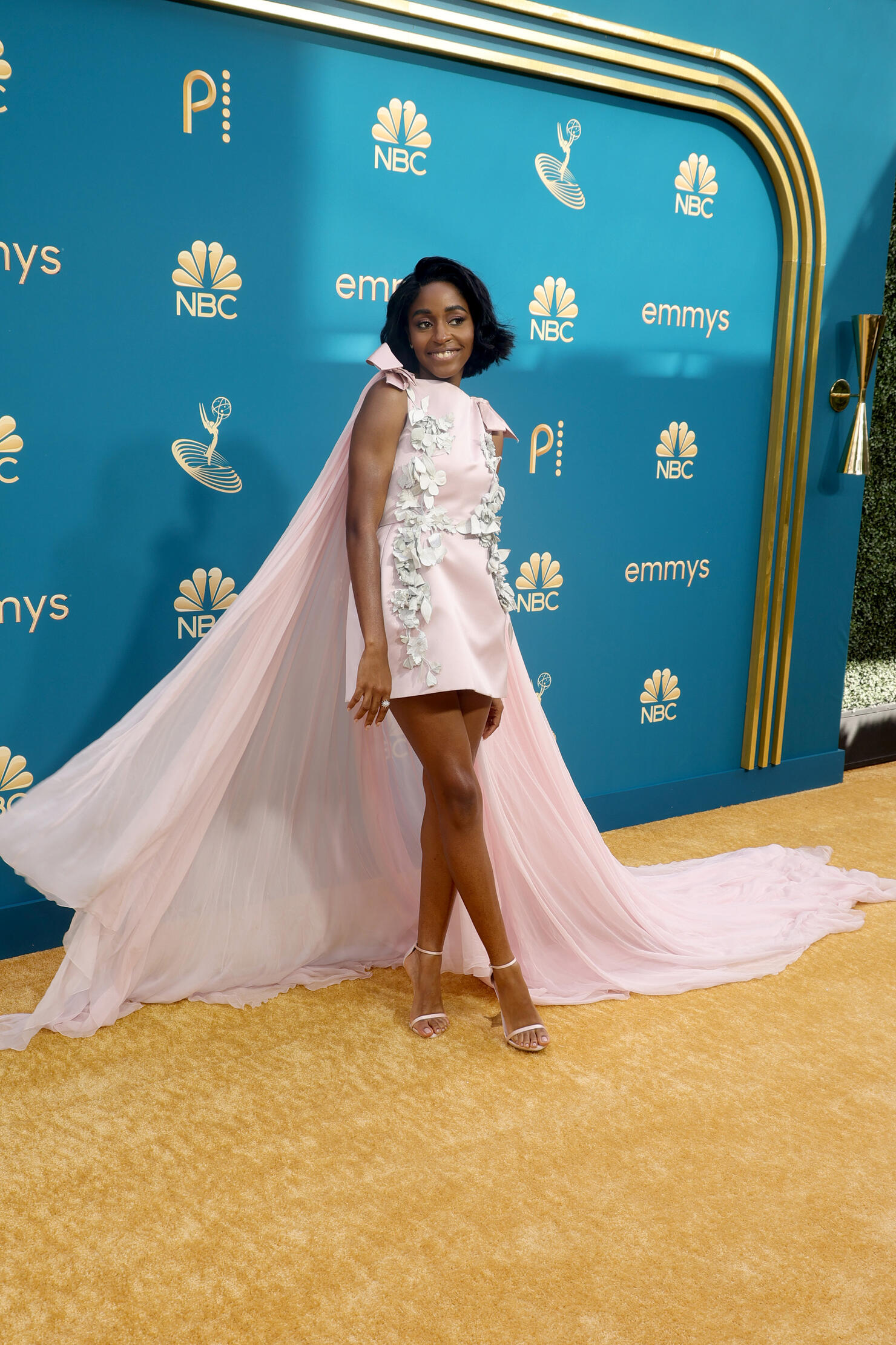 Ayo Edebiri
Photo: Getty Images
79 of 129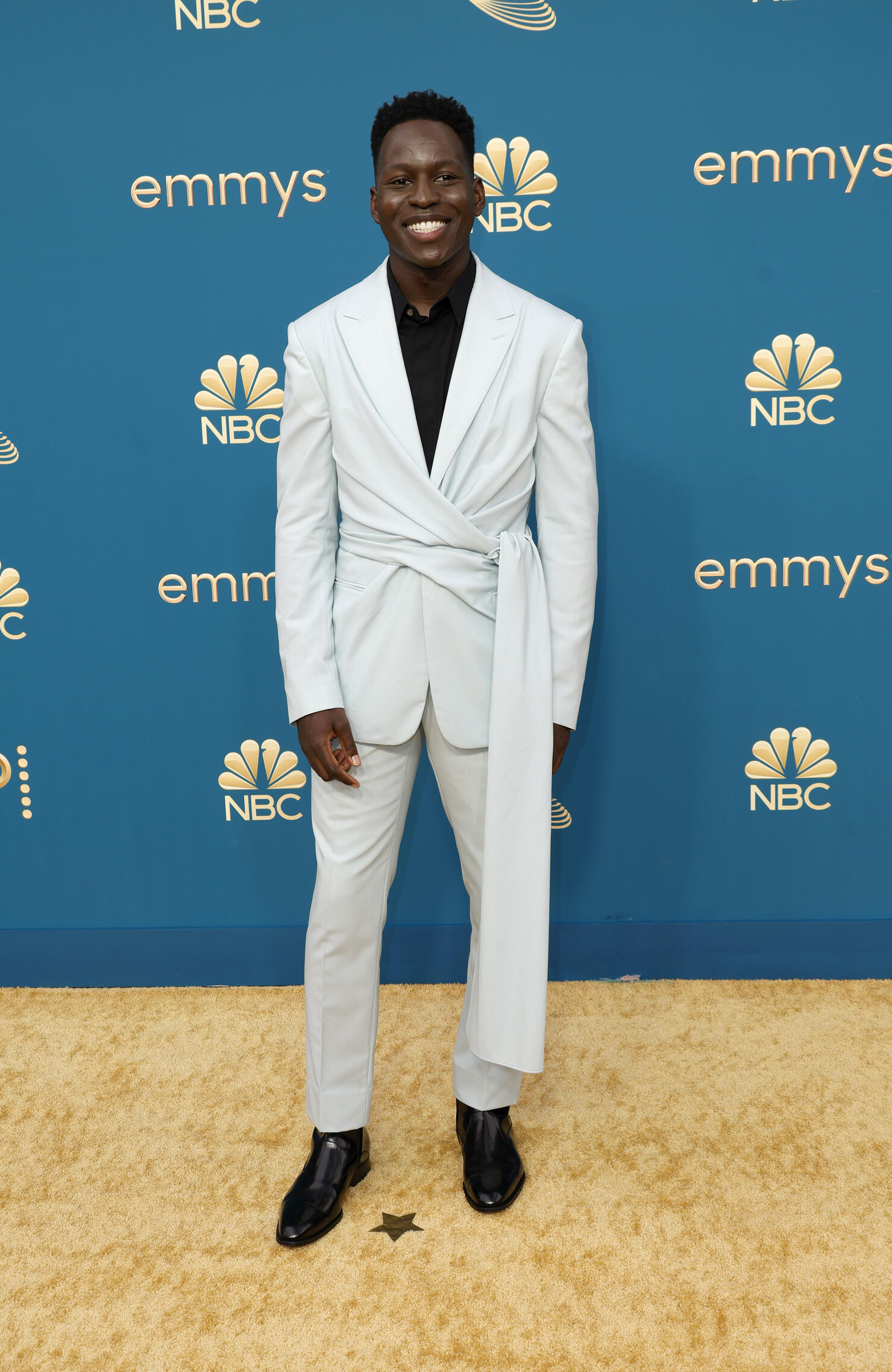 Toheeb Jimoh
Photo: Getty Images
80 of 129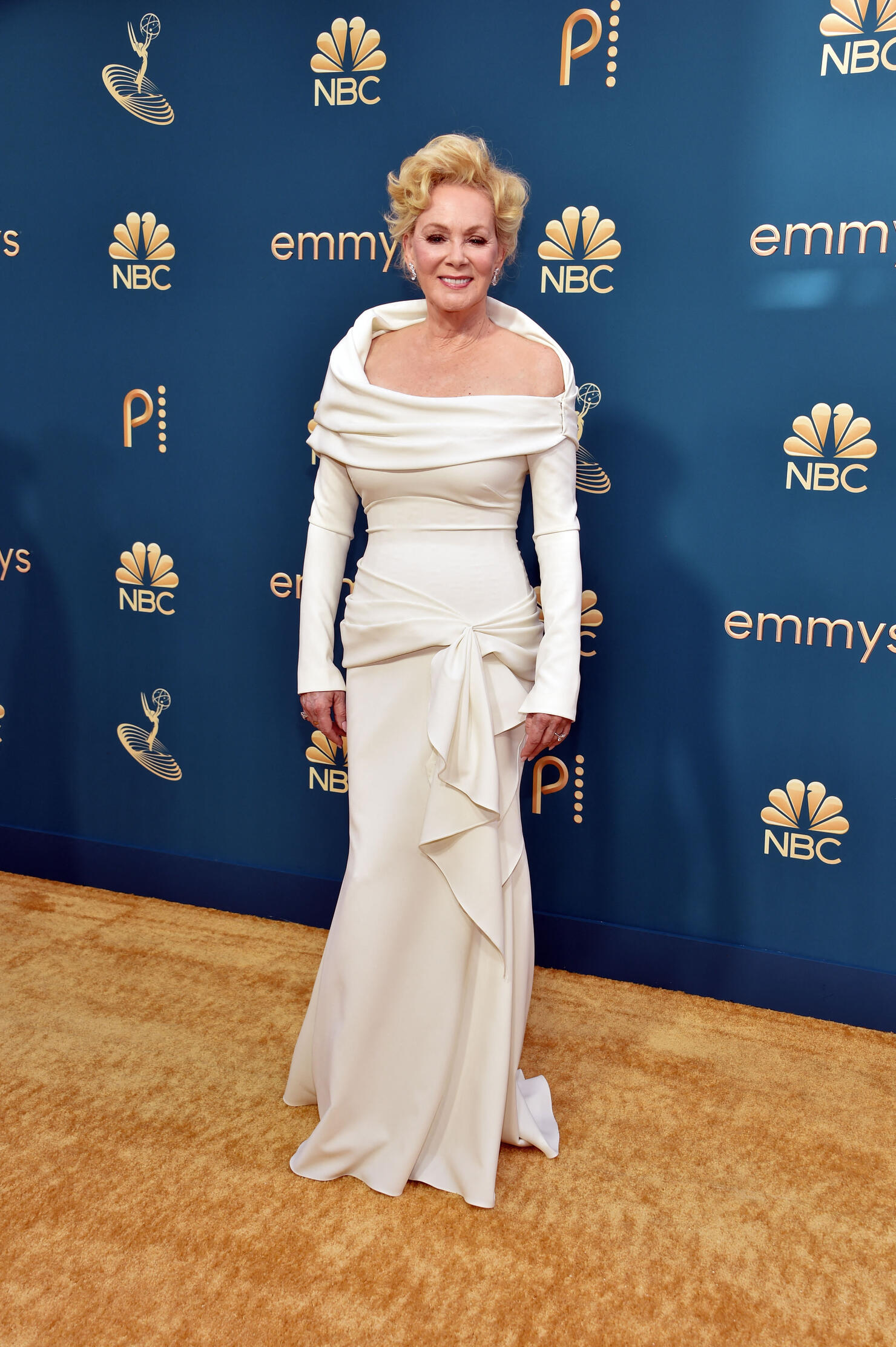 81 of 129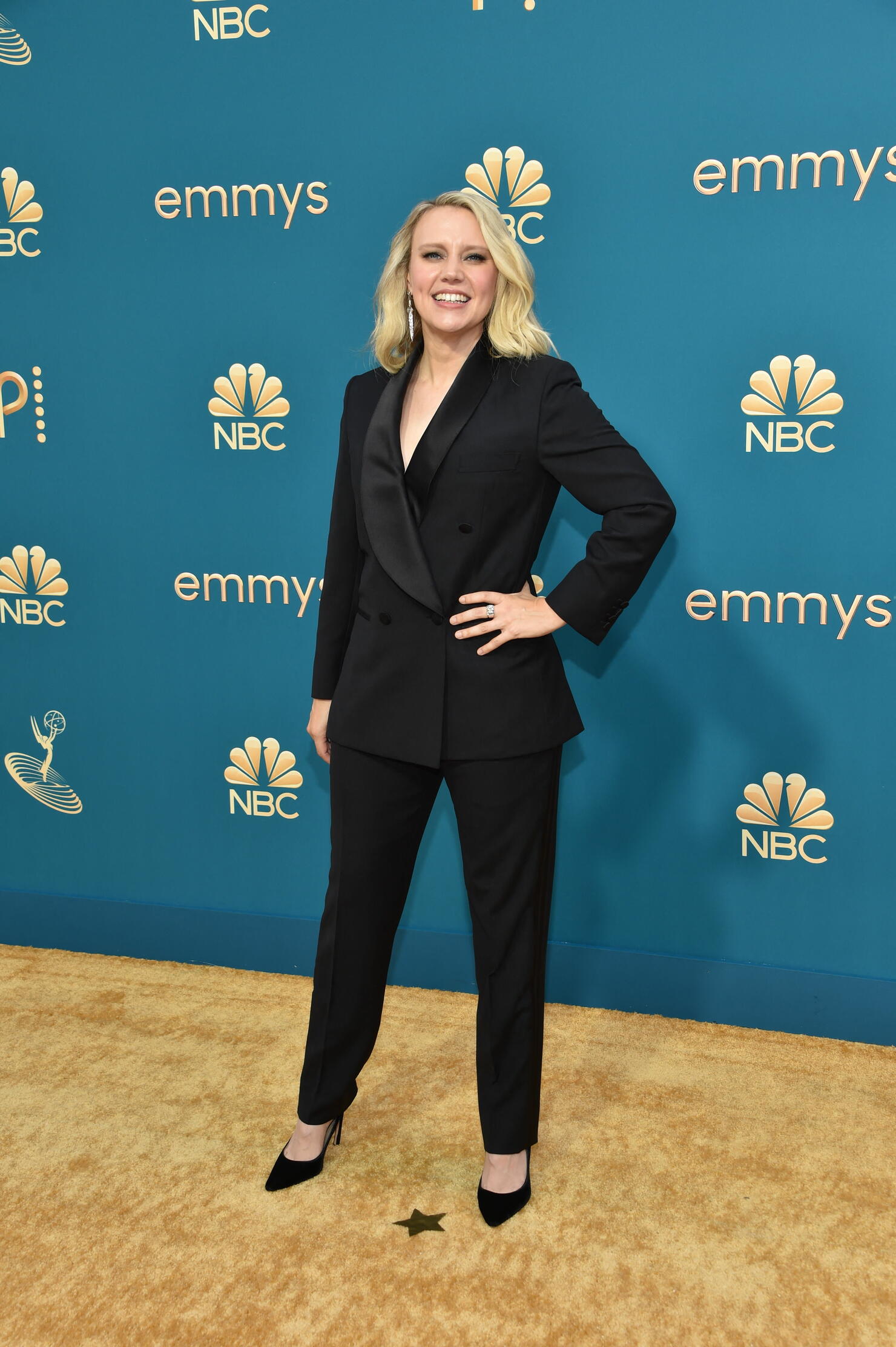 Kate McKinnon
Photo: Getty Images
82 of 129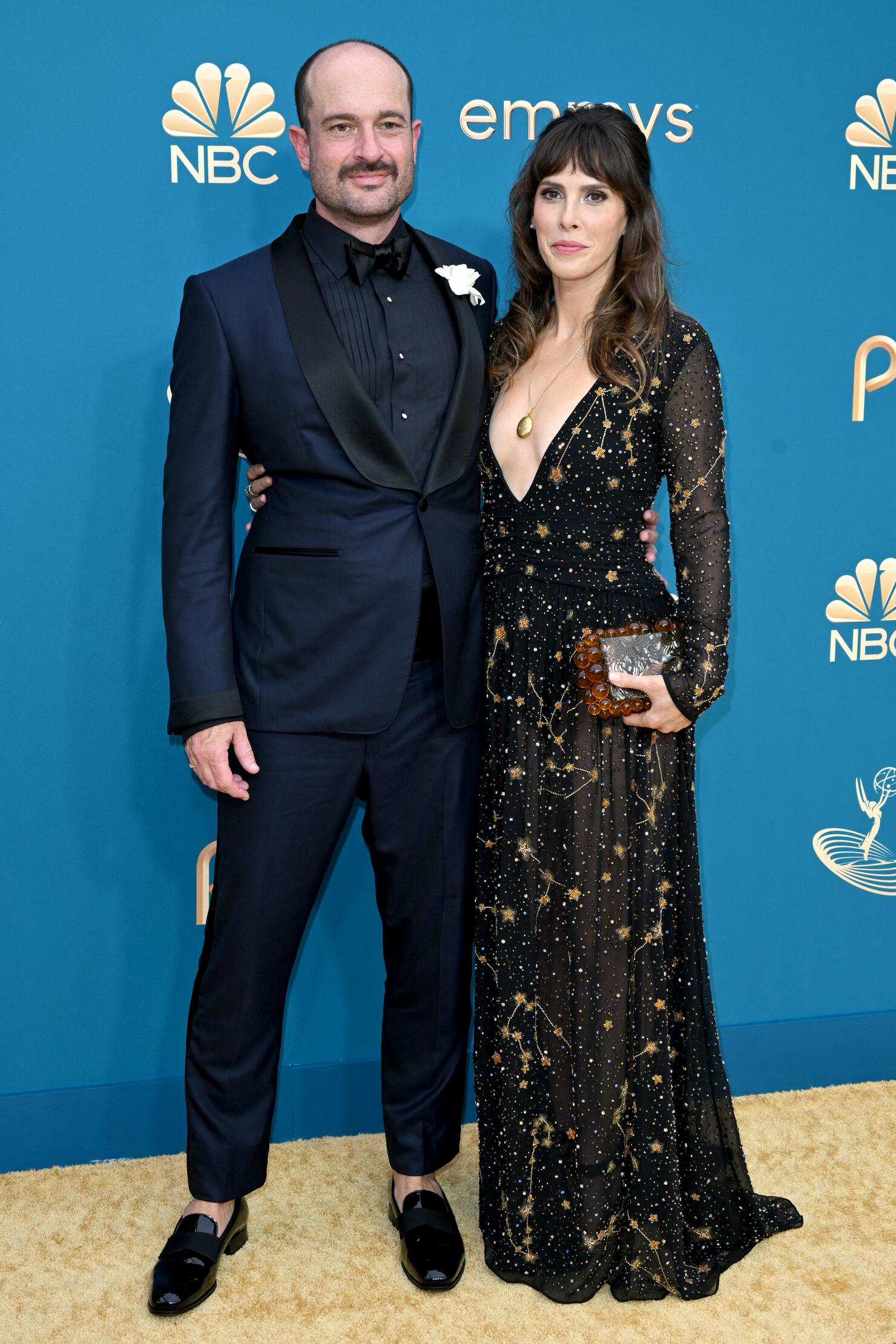 Patrick Somerville and Alexis Somerville
Photo: Getty Images
83 of 129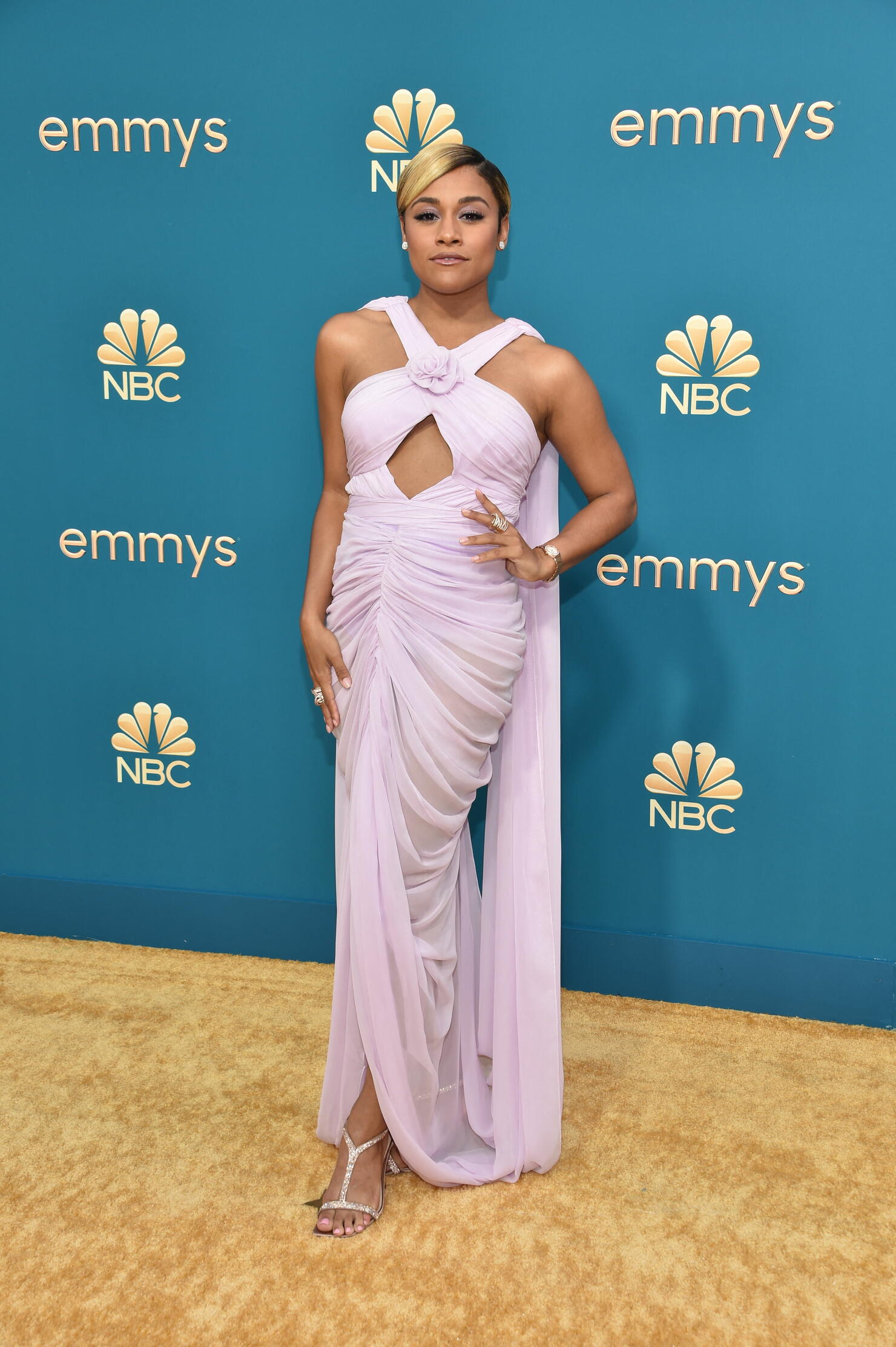 Ariana DeBose
Photo: Getty Images
84 of 129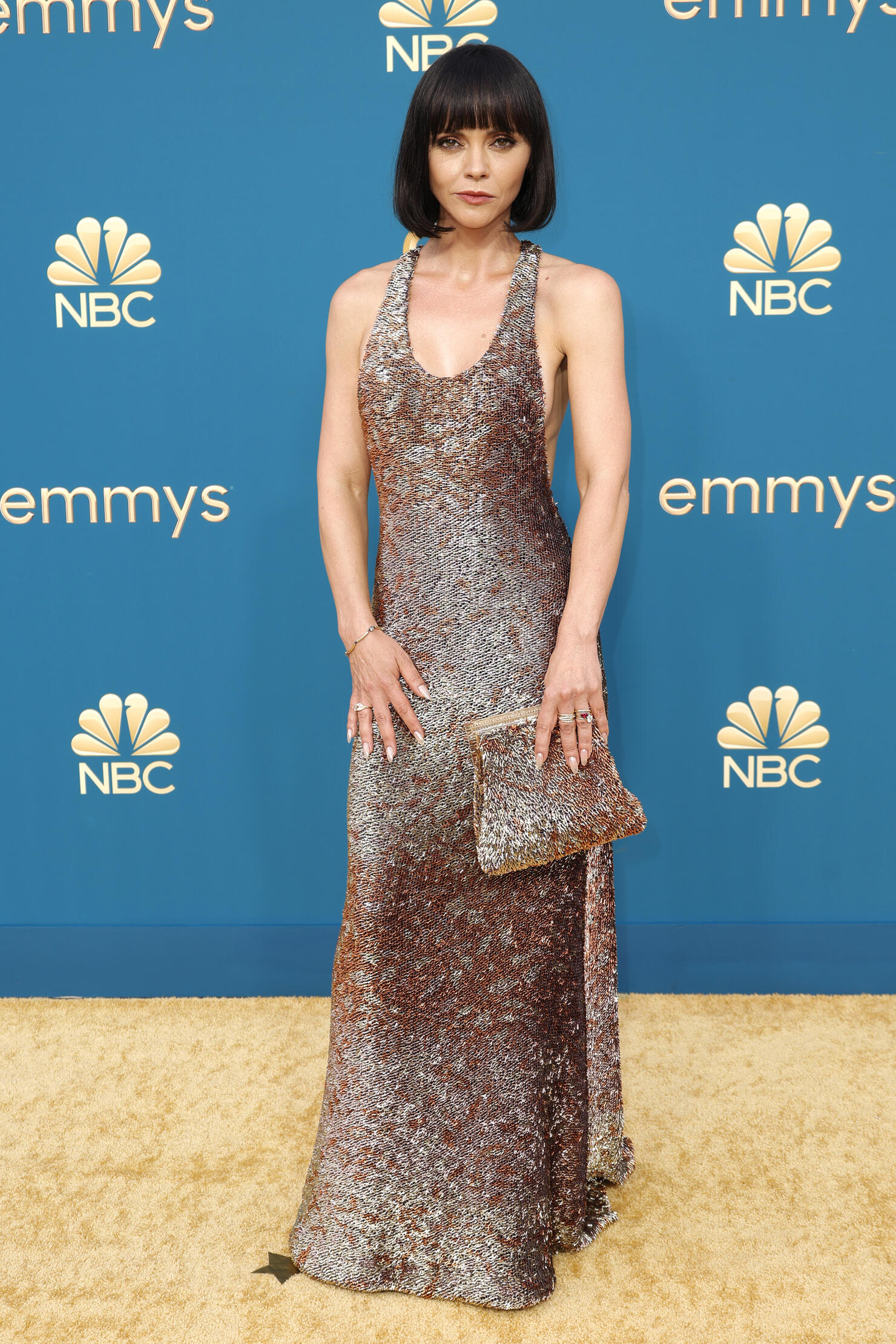 Christina Ricci
Photo: Getty Images
85 of 129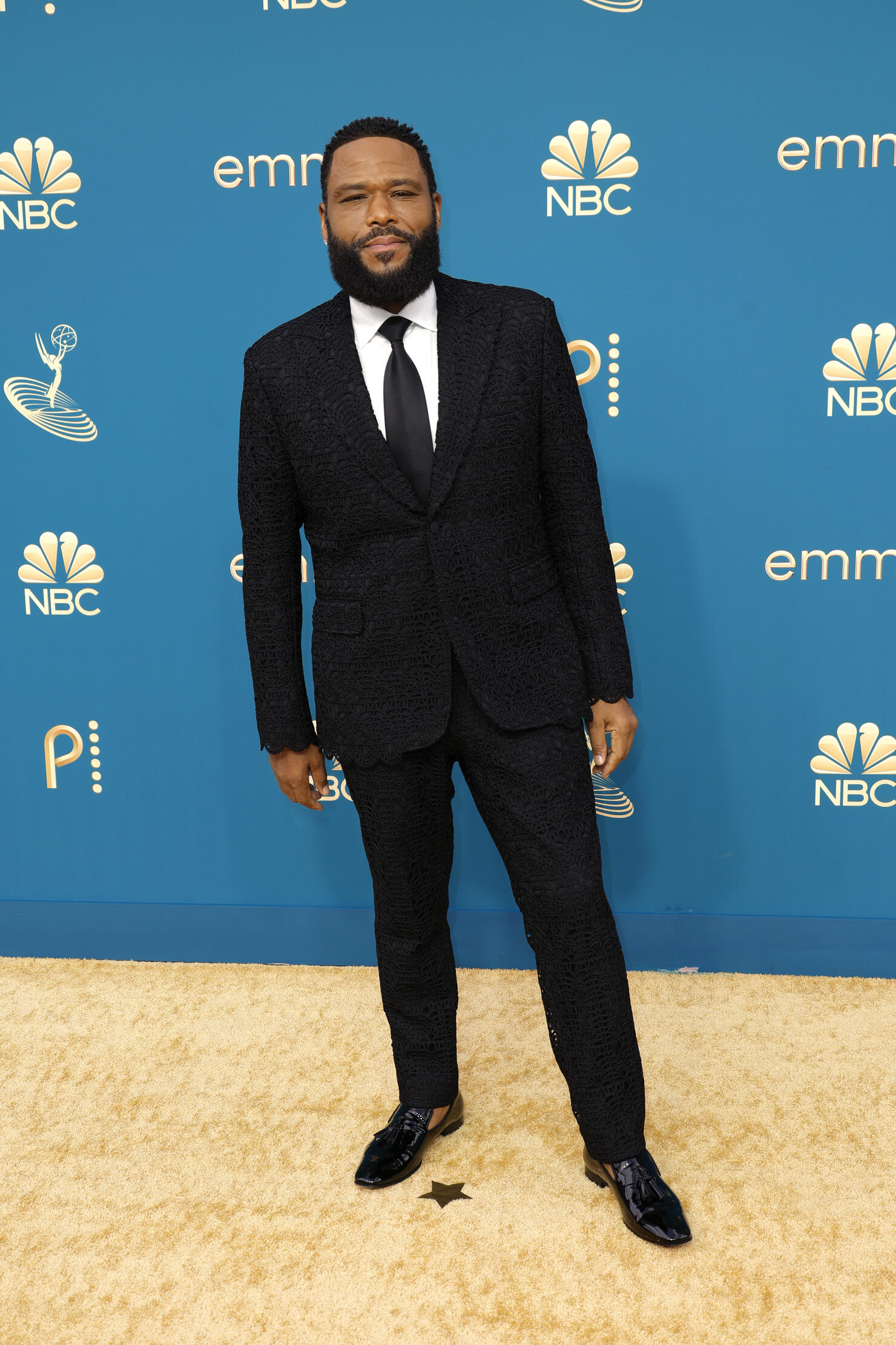 Anthony Anderson
Photo: Getty Images
86 of 129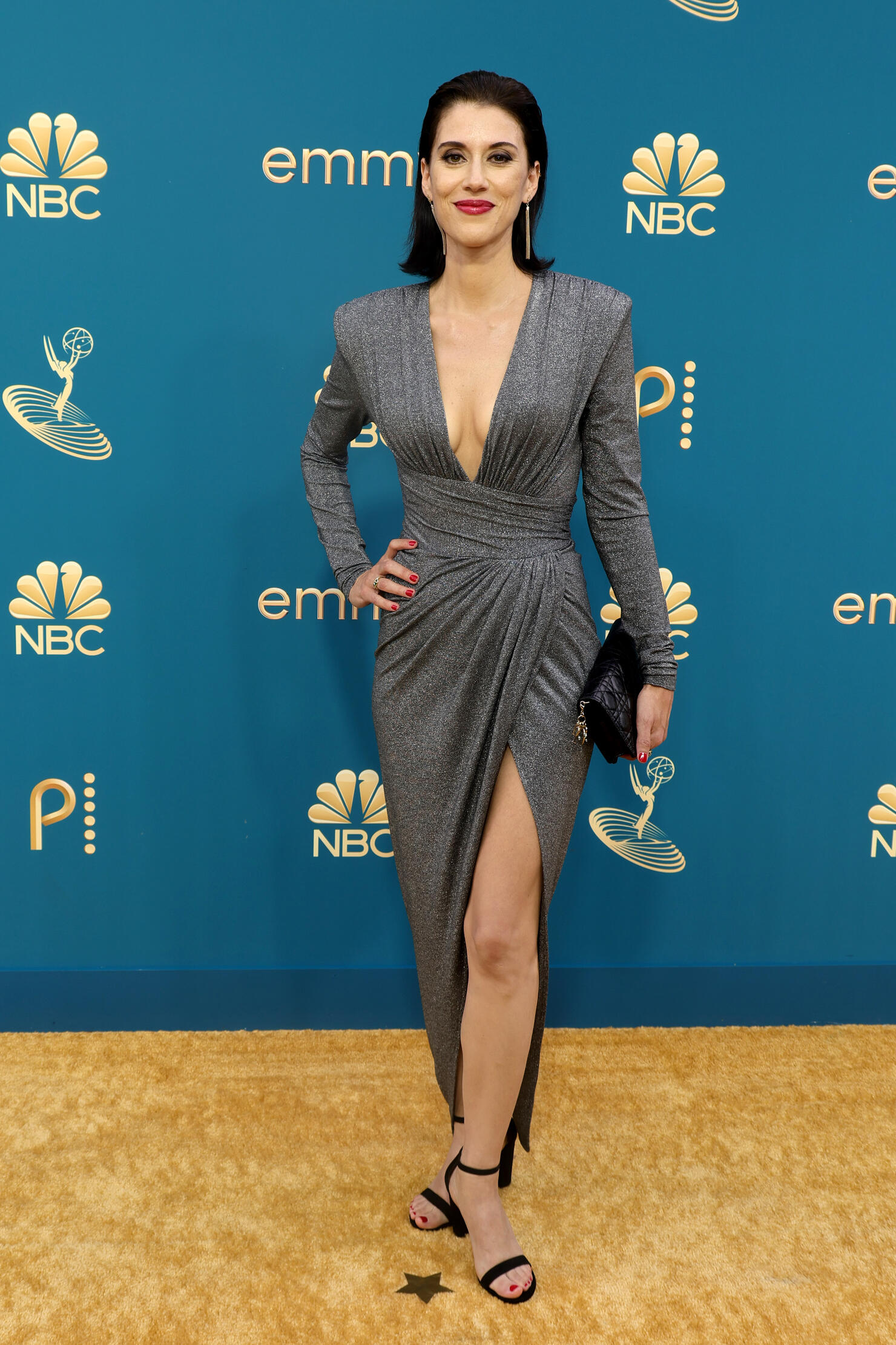 Cherien Dabis
Photo: Getty Images
87 of 129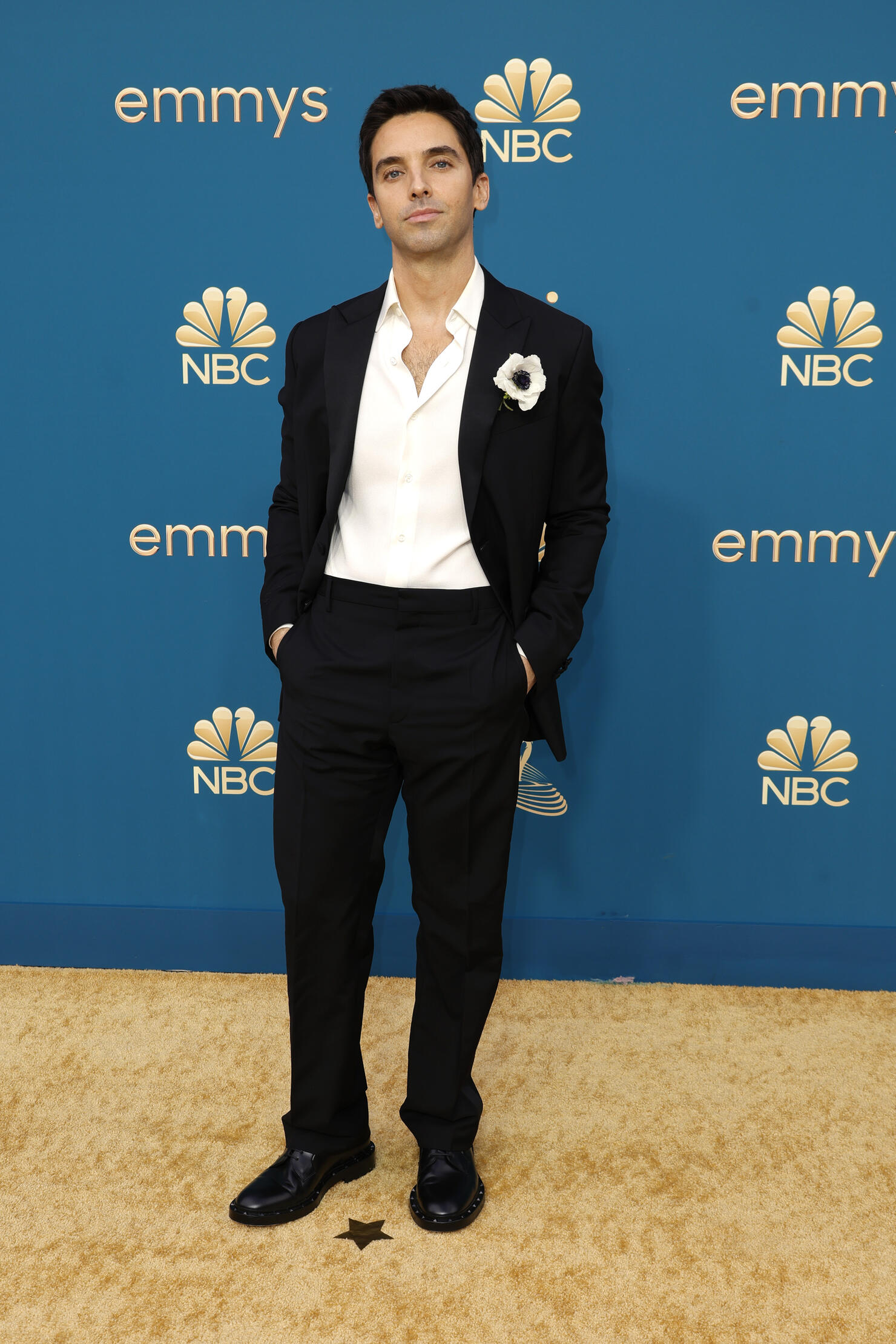 Paul W. Downs
Photo: Getty Images
88 of 129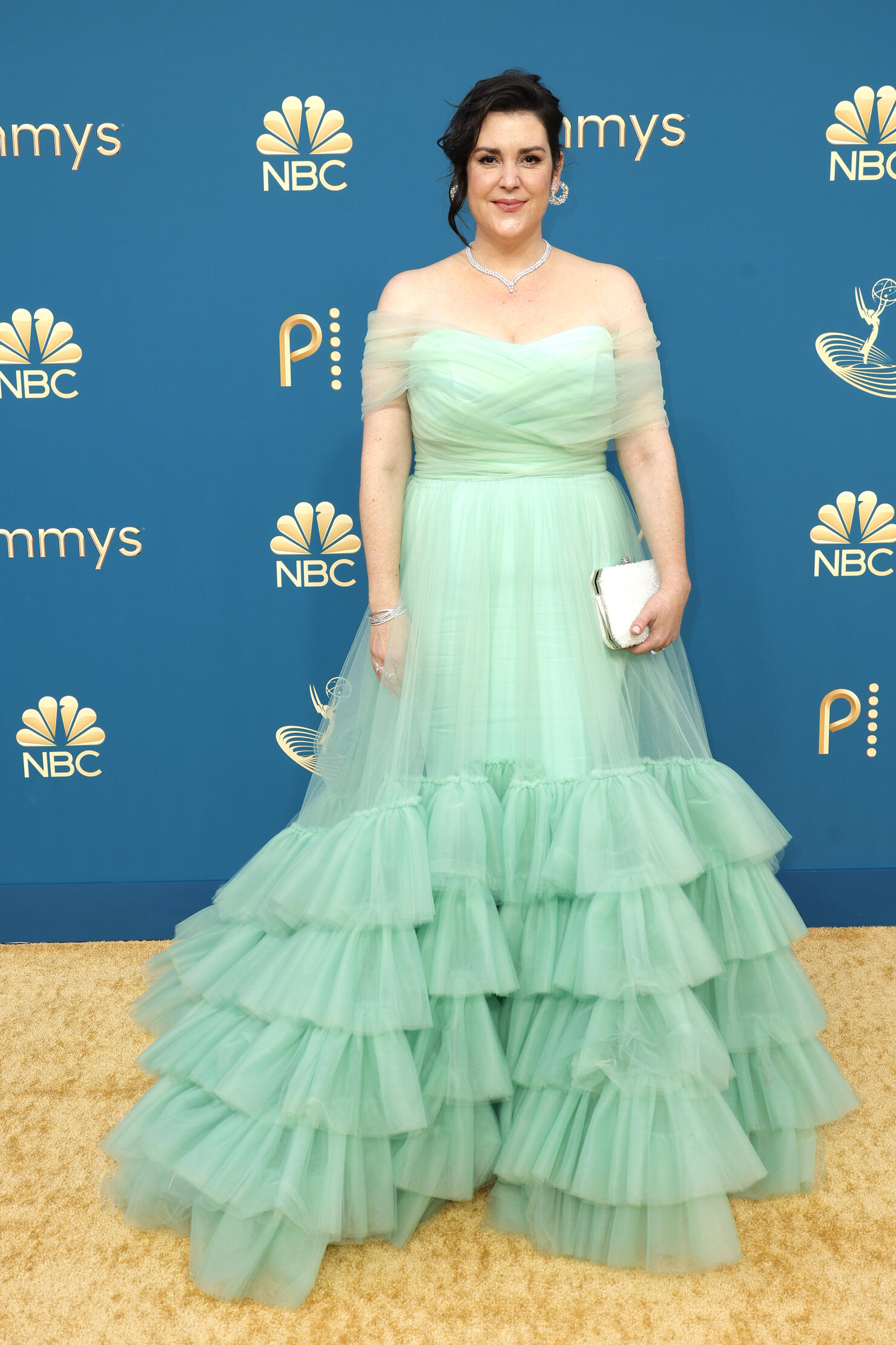 Melanie Lynskey
Photo: Getty Images
89 of 129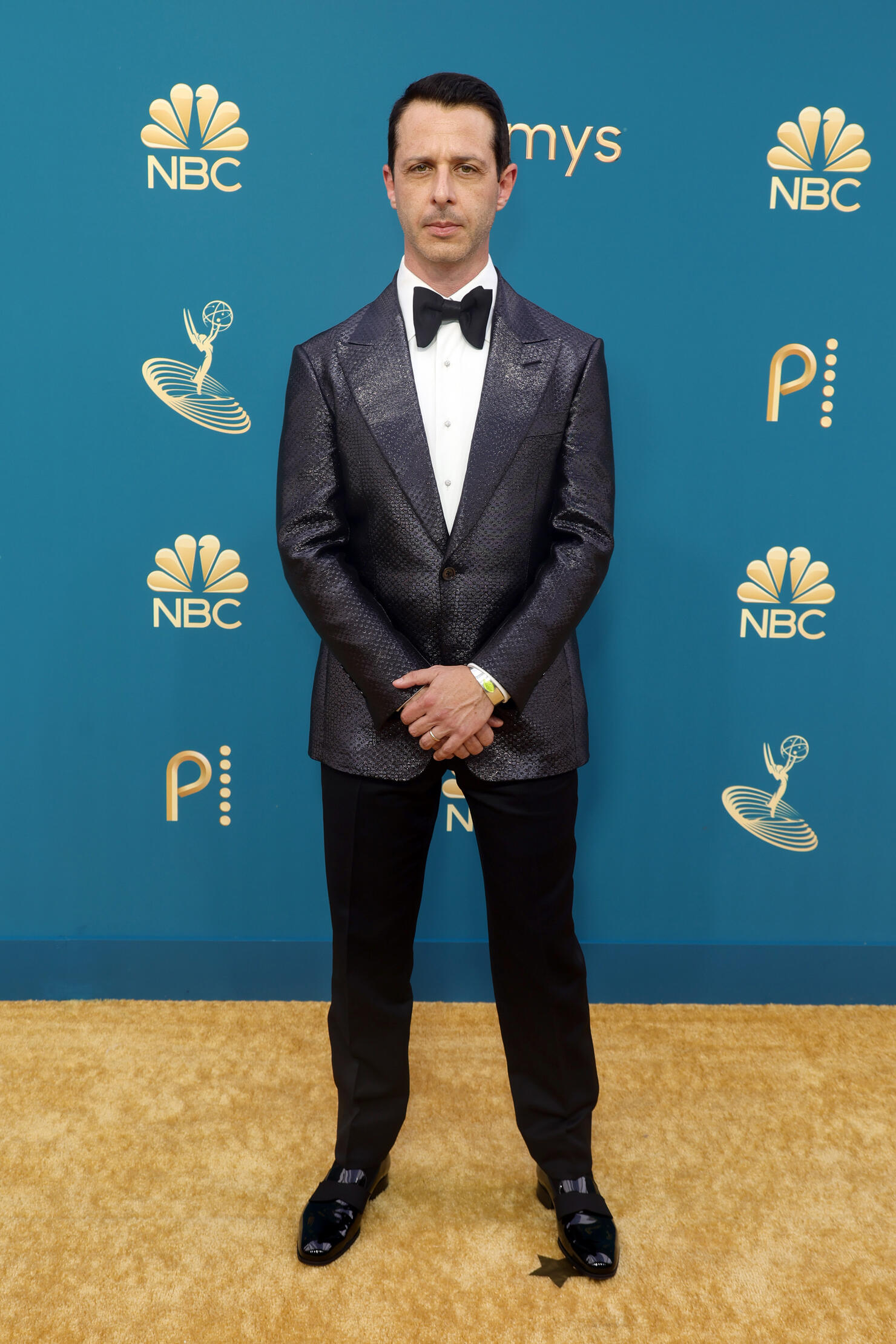 Jeremy Strong
Photo: Getty Images
90 of 129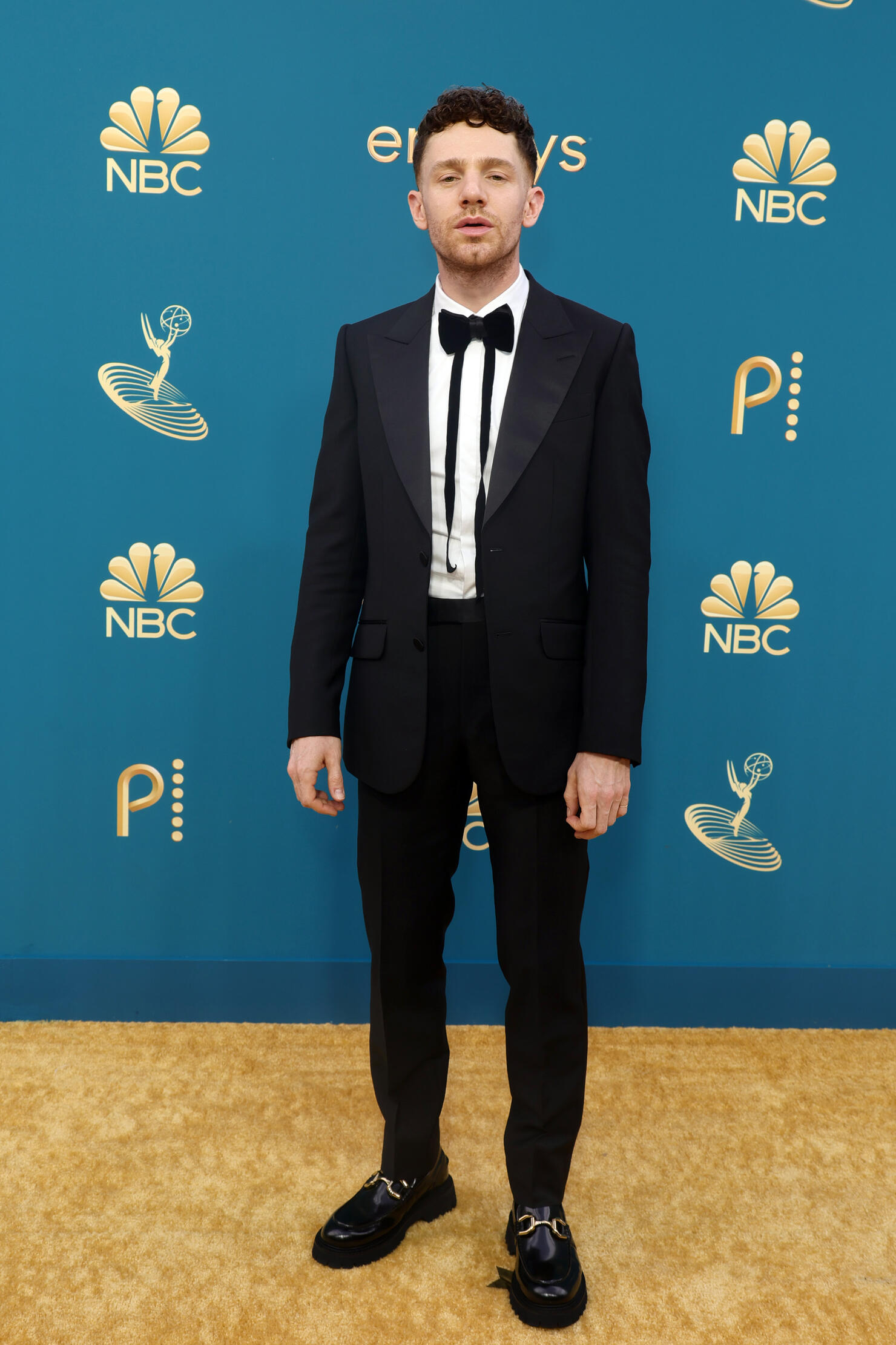 Chris Perfetti
Photo: Getty Images
91 of 129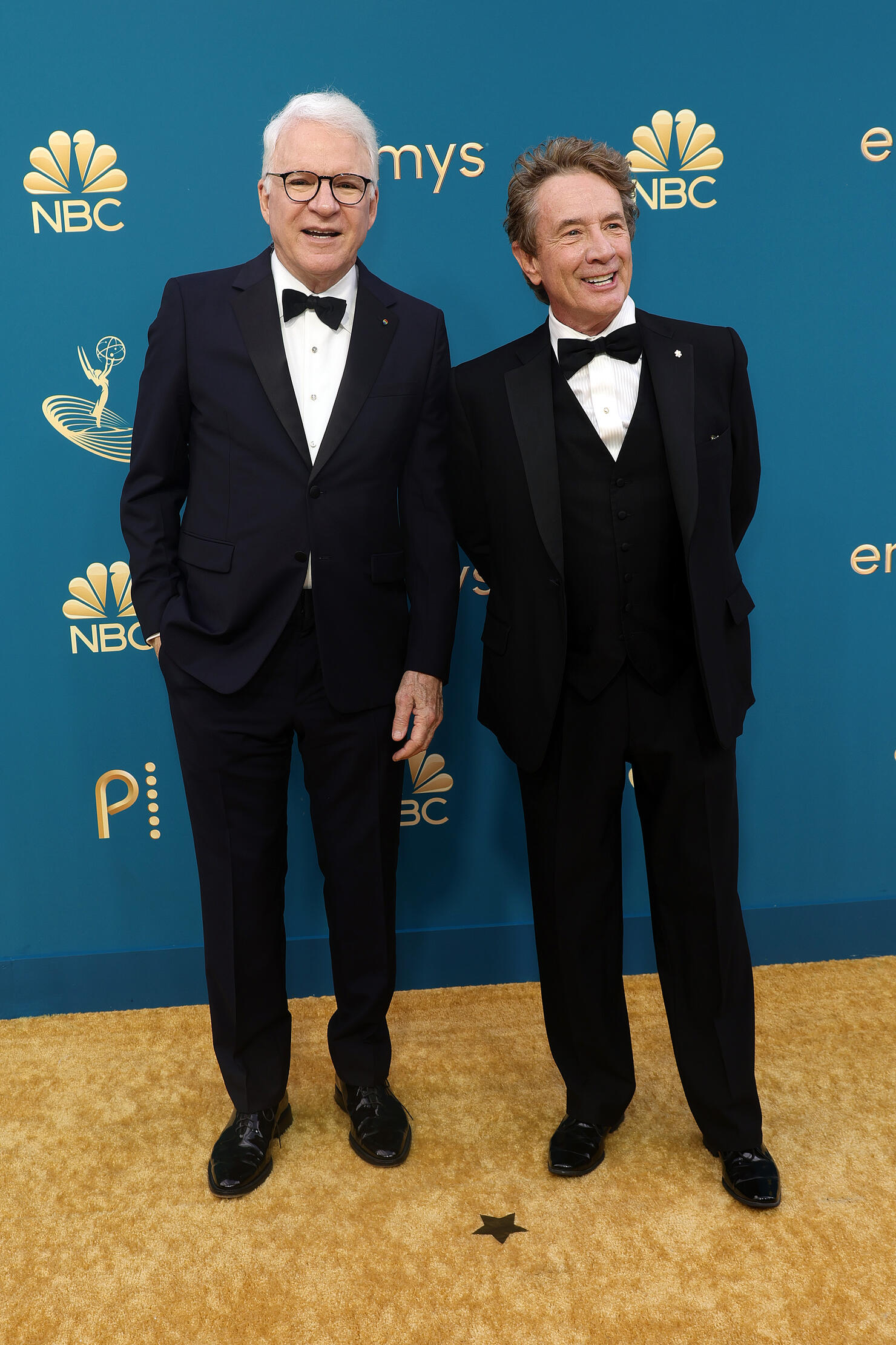 Steve Martin and Martin Short
Photo: Getty Images
92 of 129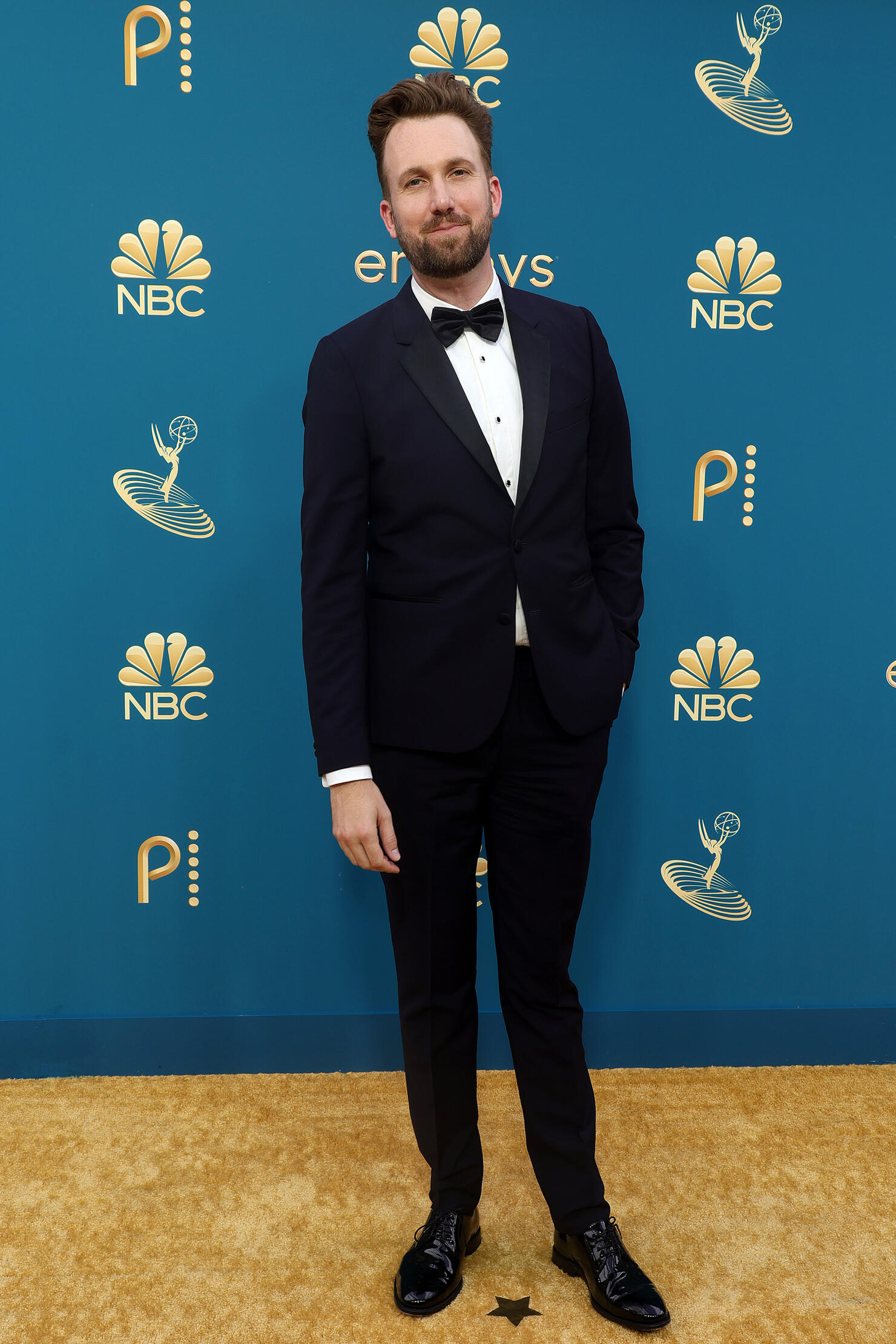 Jordan Klepper
Photo: Getty Images
93 of 129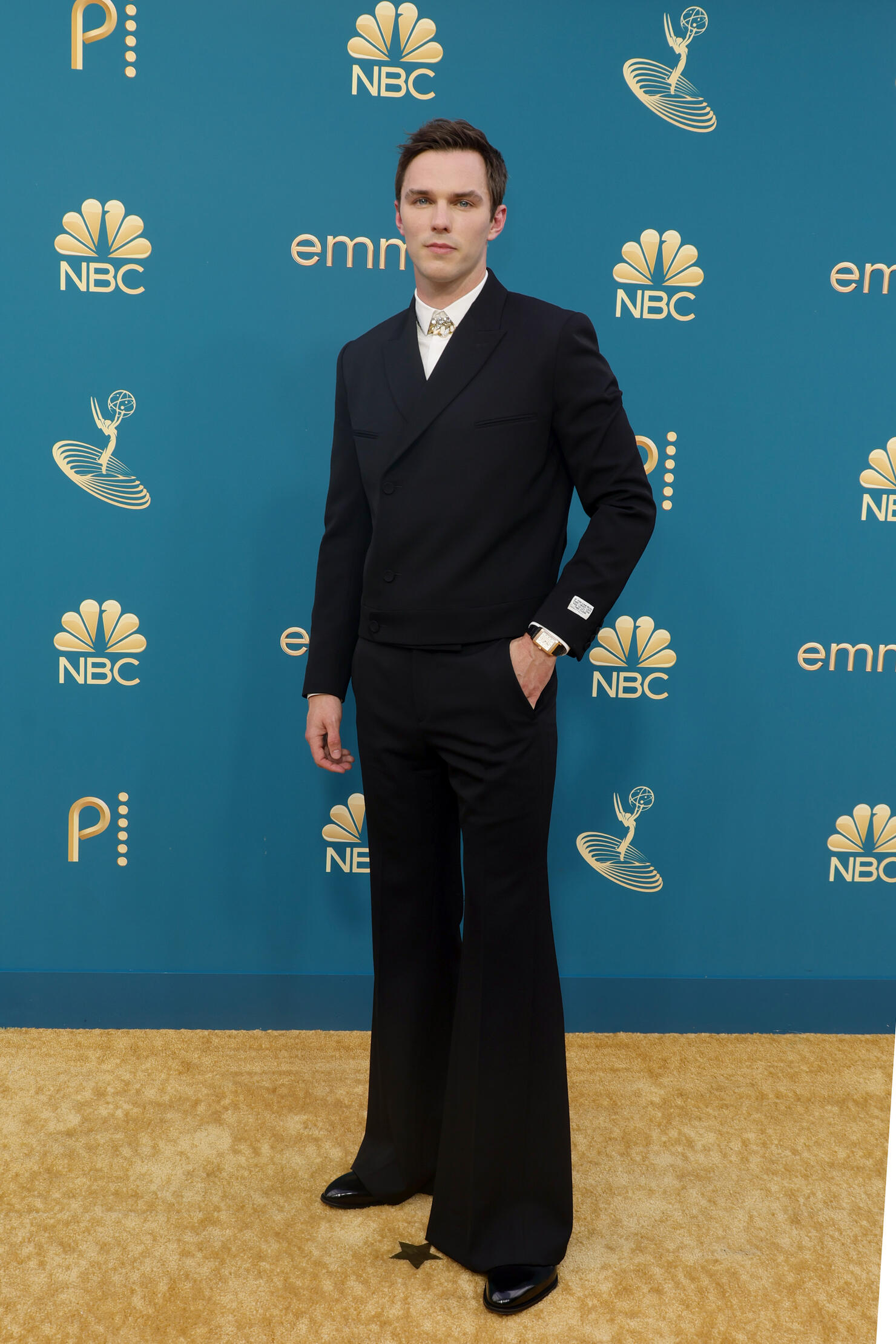 Nicholas Hoult
Photo: Getty Images
94 of 129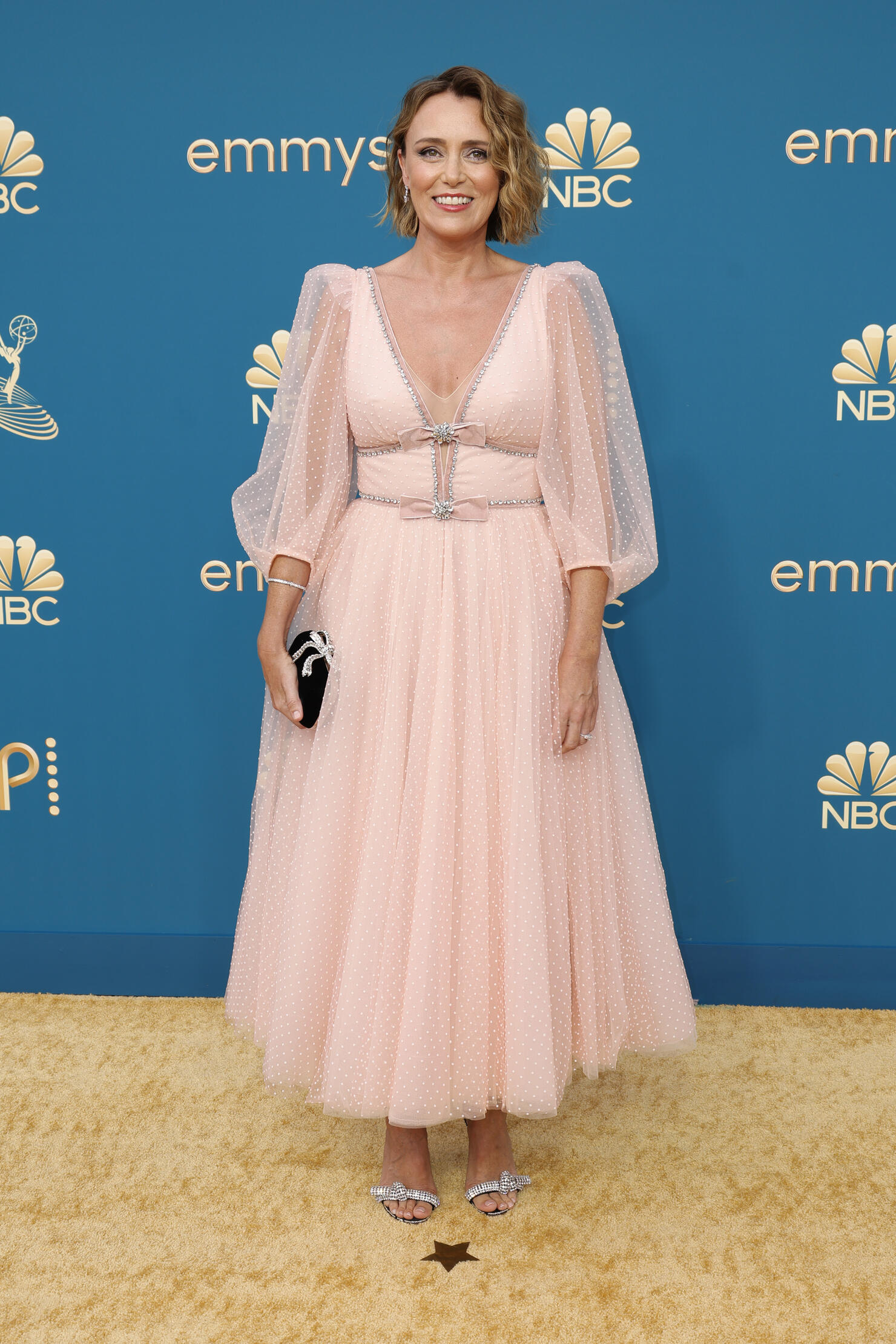 Keeley Hawes
Photo: Getty Images
95 of 129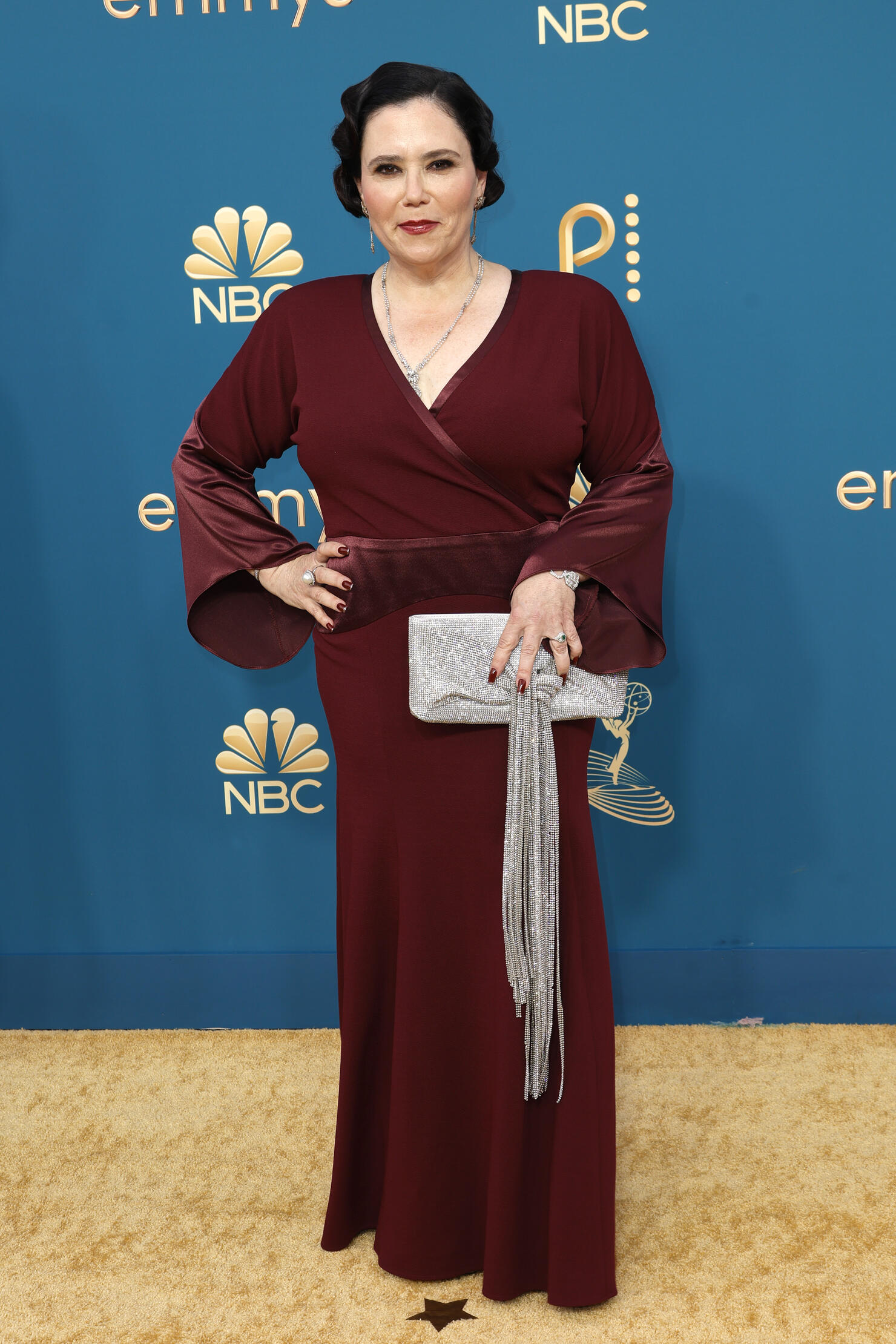 Alex Borstein
Photo: Getty Images
96 of 129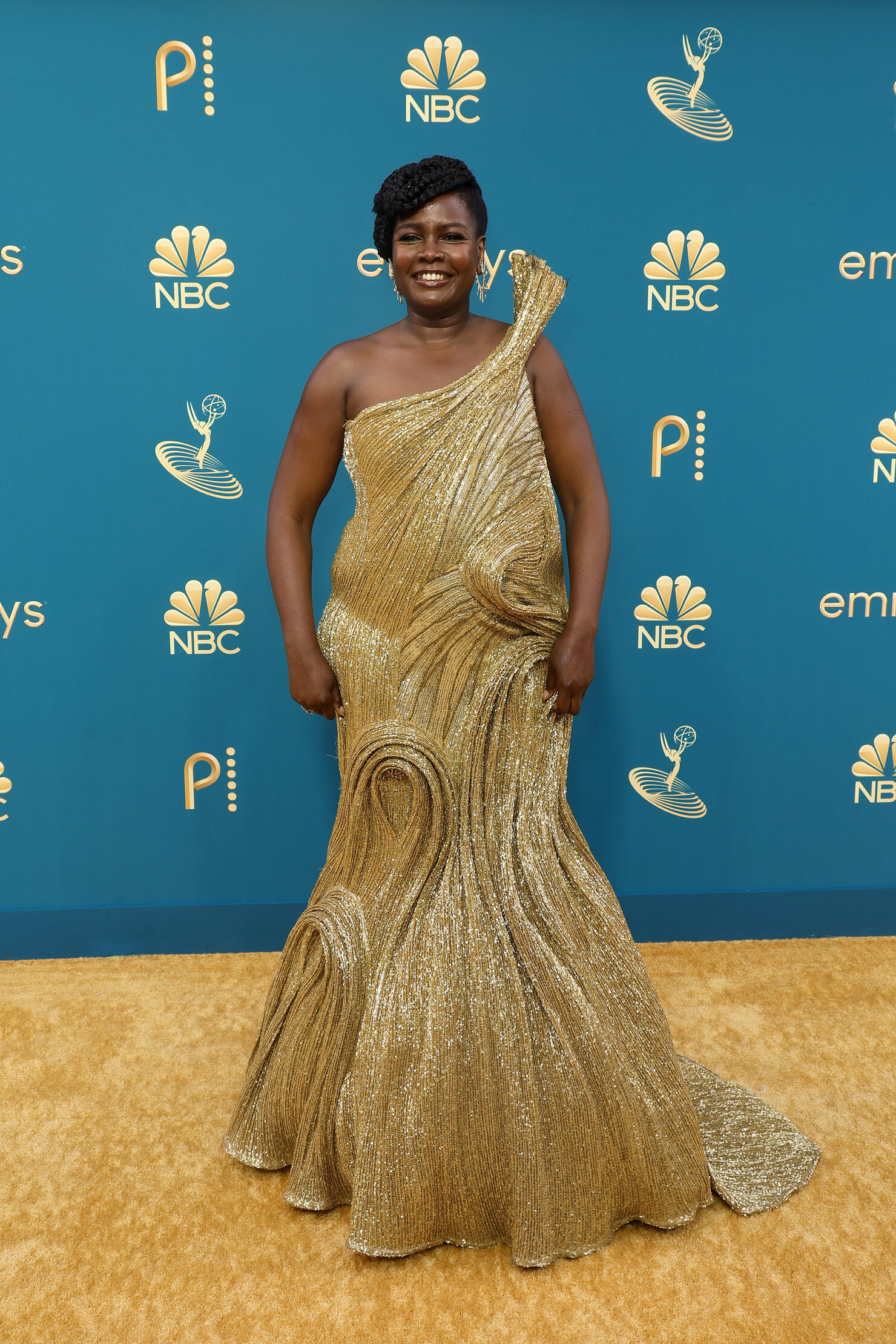 Sarah Niles
Photo: Getty Images
97 of 129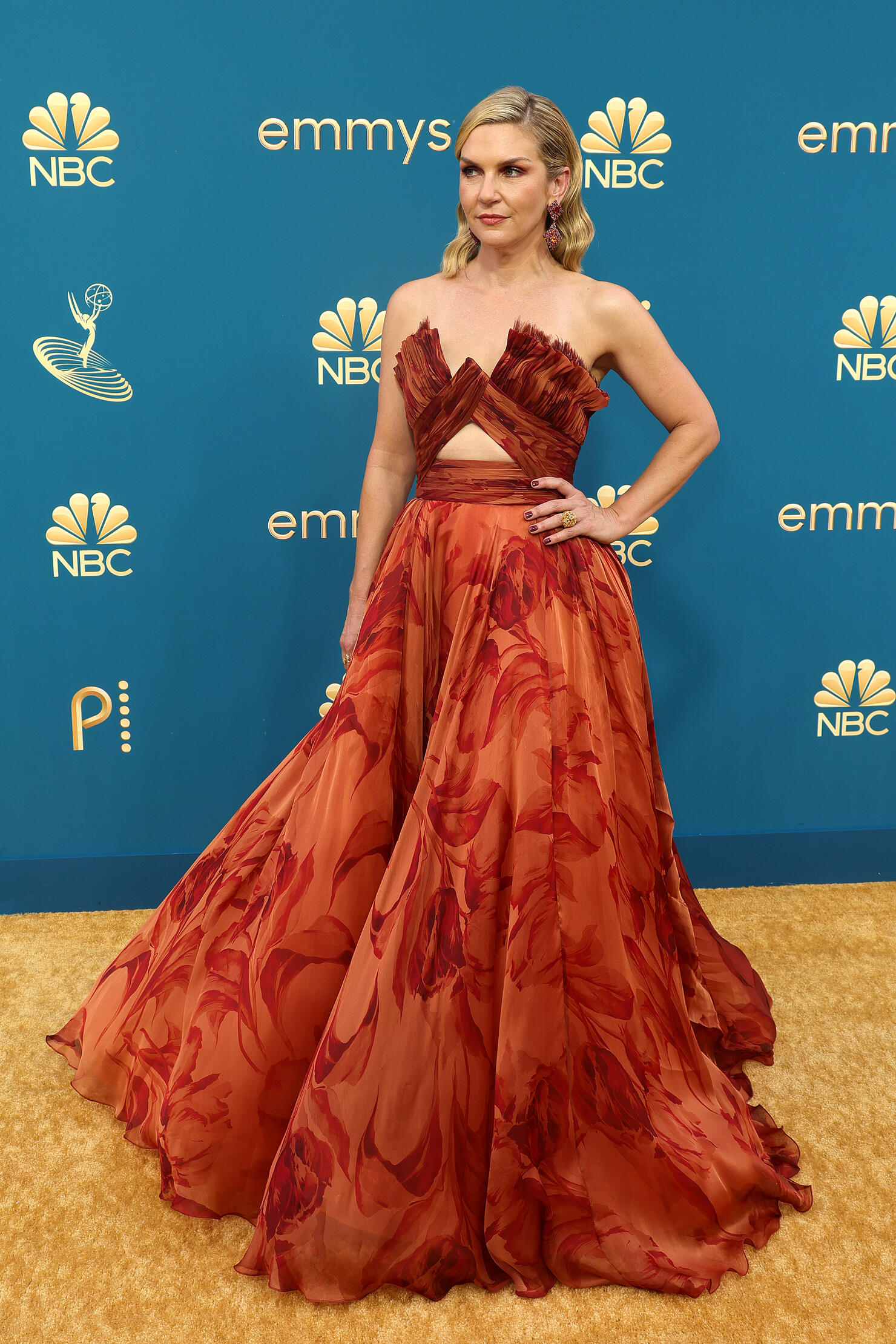 Rhea Seehorn
Photo: Getty Images
98 of 129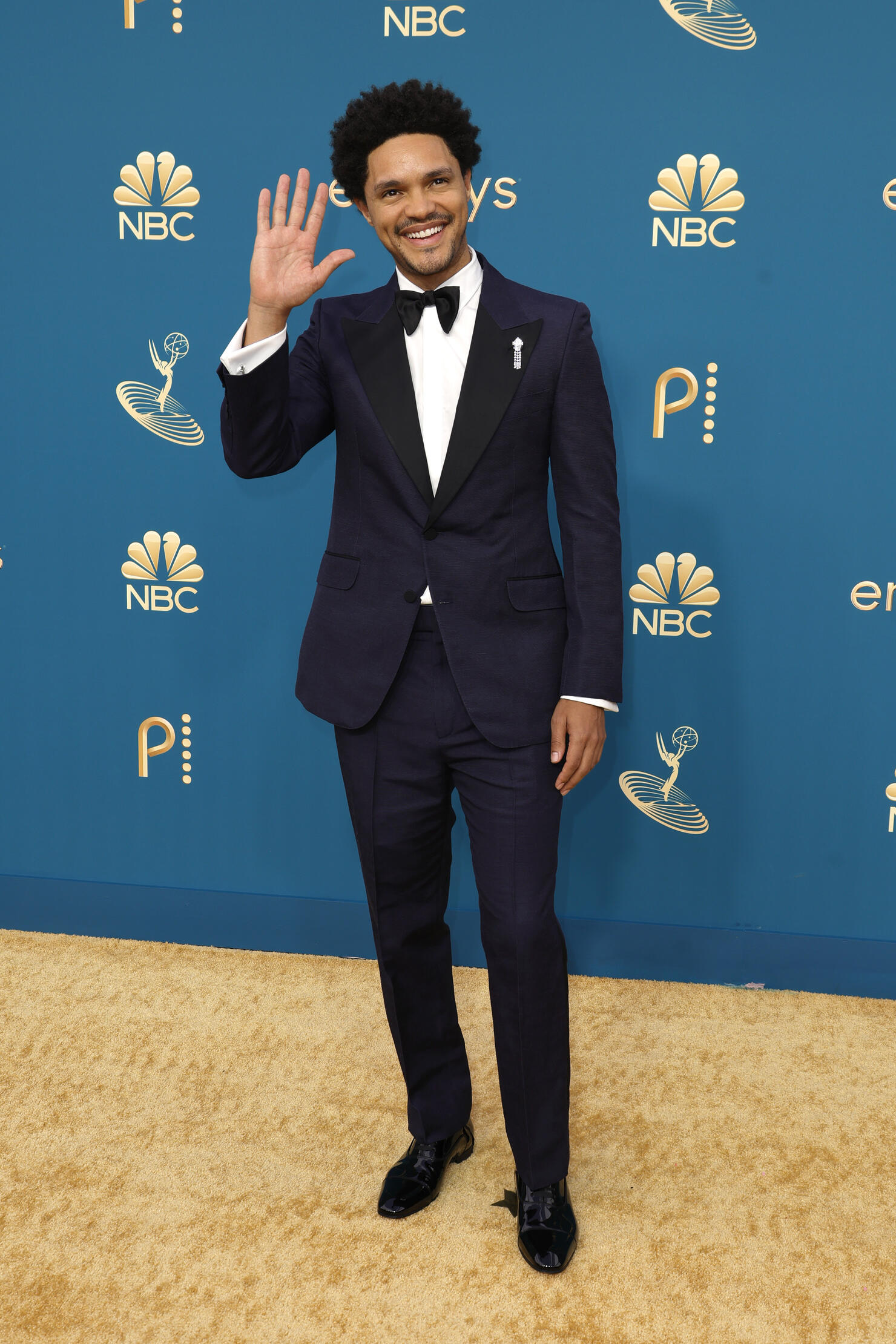 Trevor Noah
Photo: Getty Images
99 of 129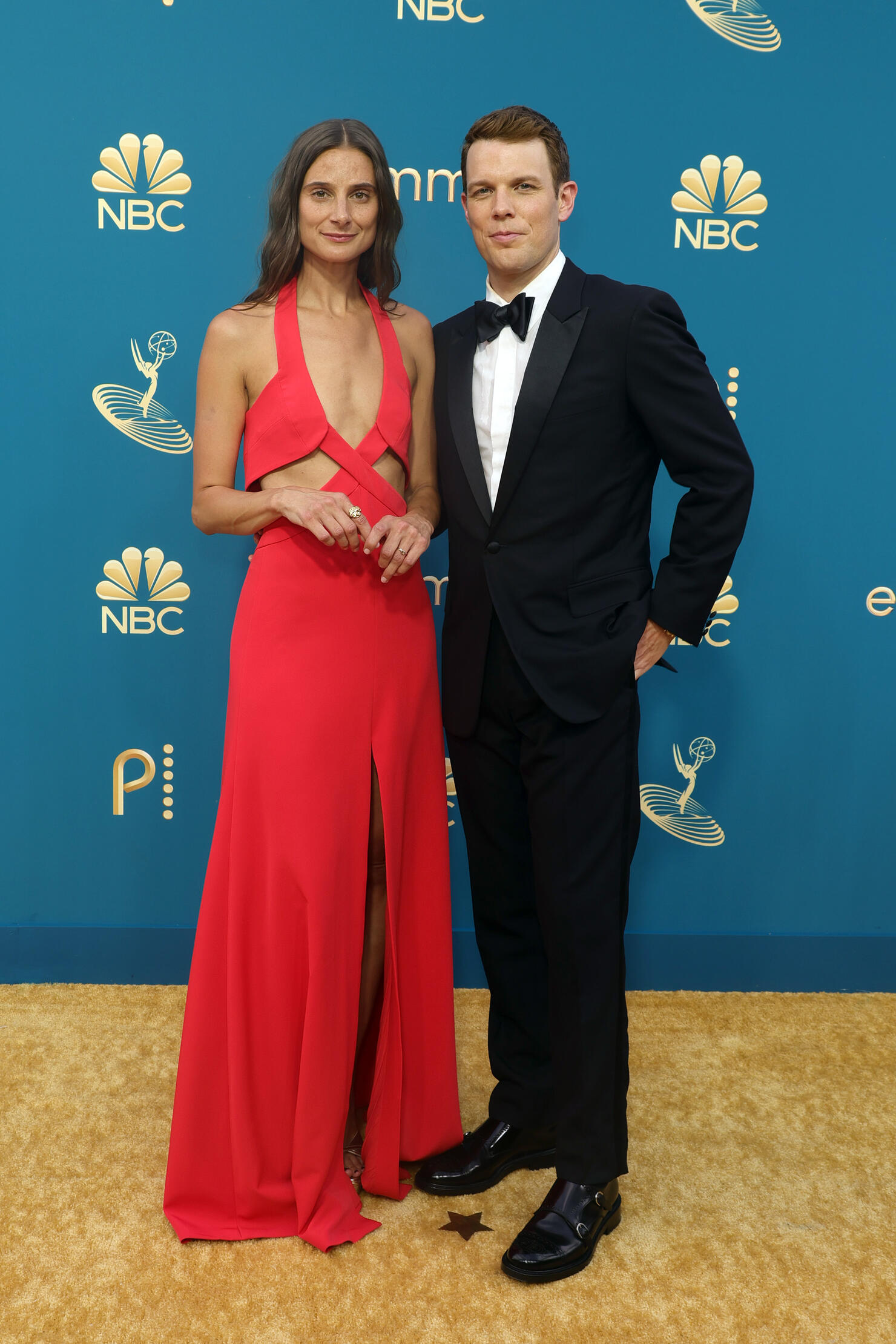 Lauren Lacy and Jake Lacy
Photo: Getty Images
100 of 129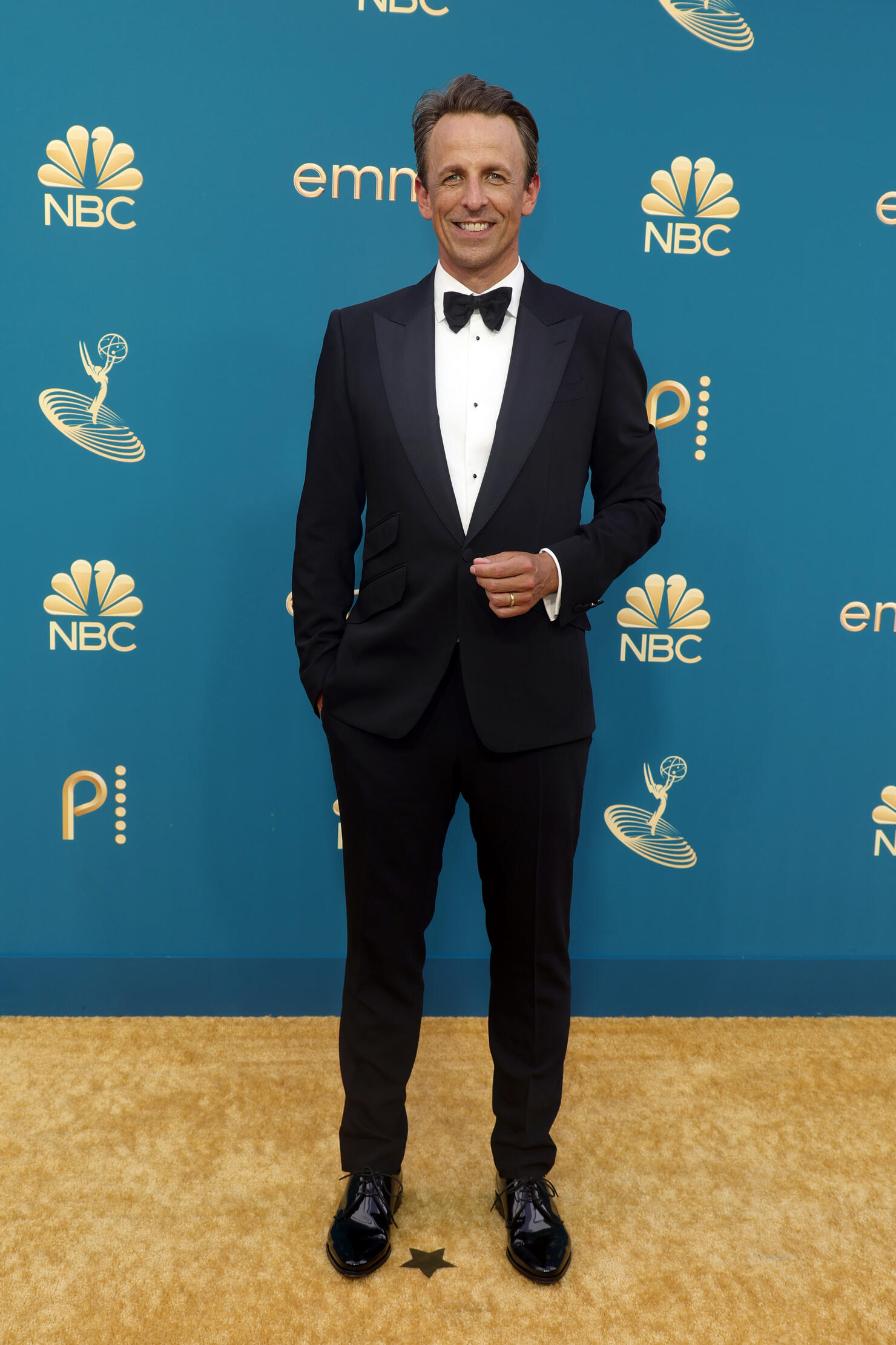 Seth Meyers
Photo: Getty Images
101 of 129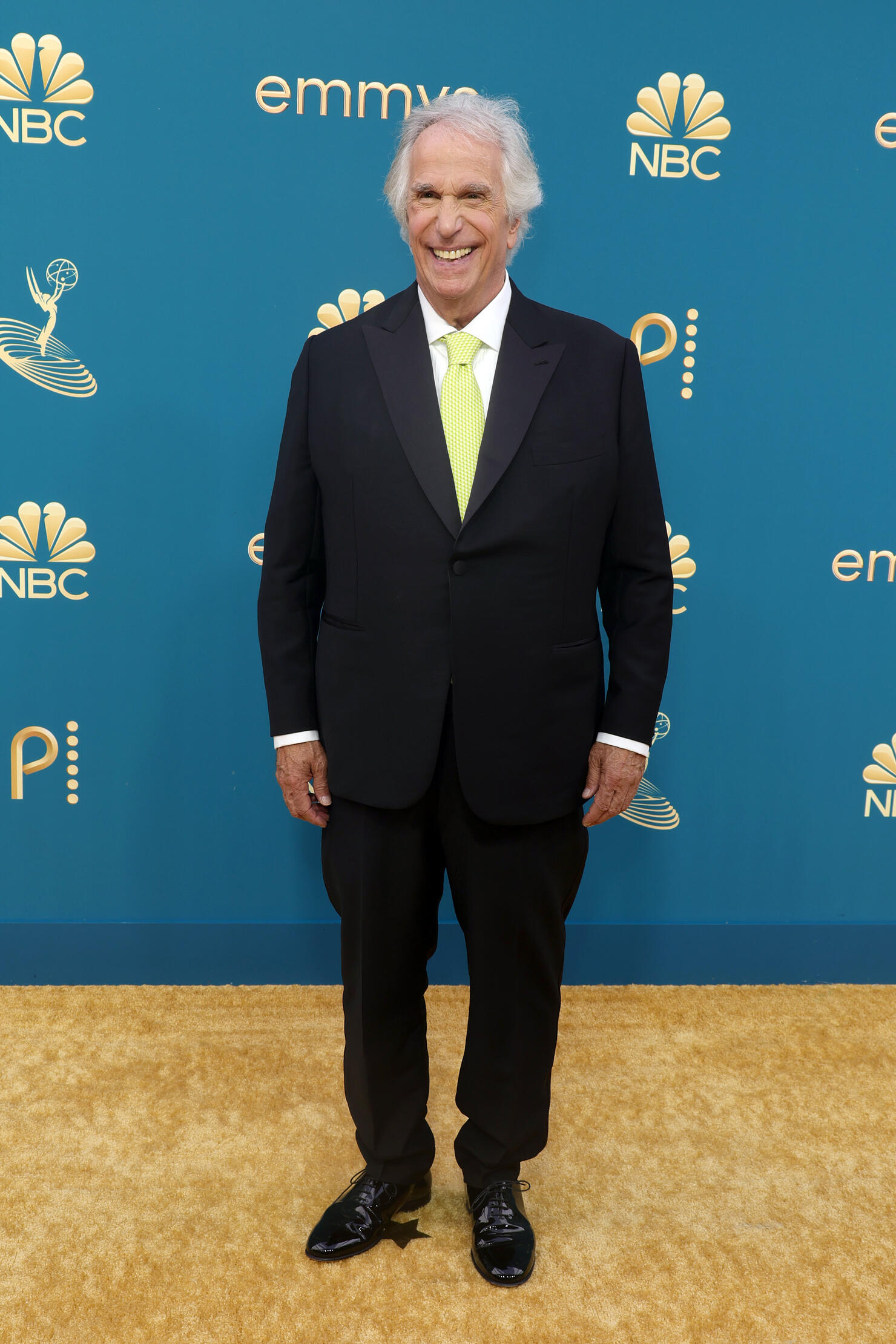 Henry Winkler
Photo: Getty Images
102 of 129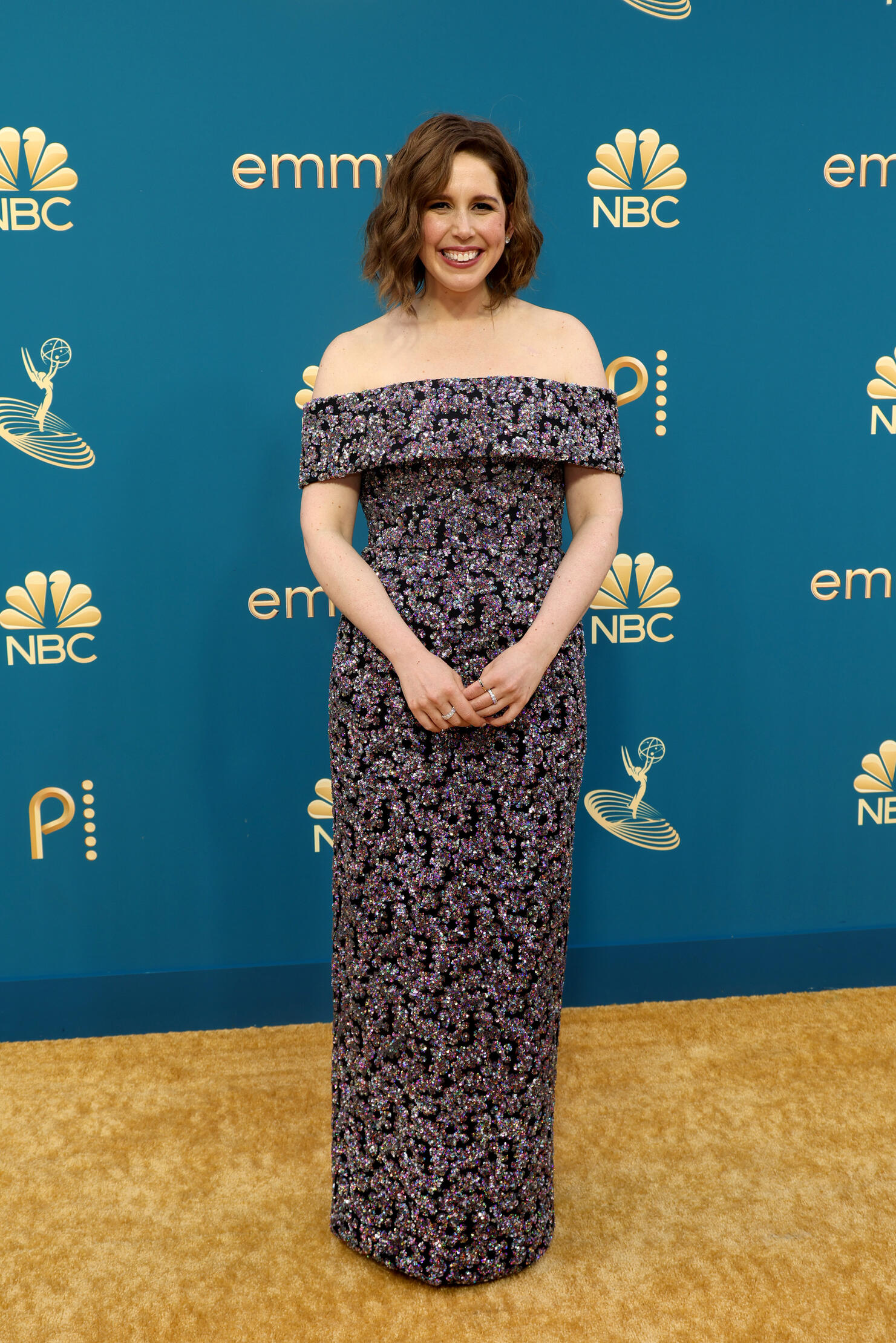 Vanessa Bayer
Photo: Getty Images
103 of 129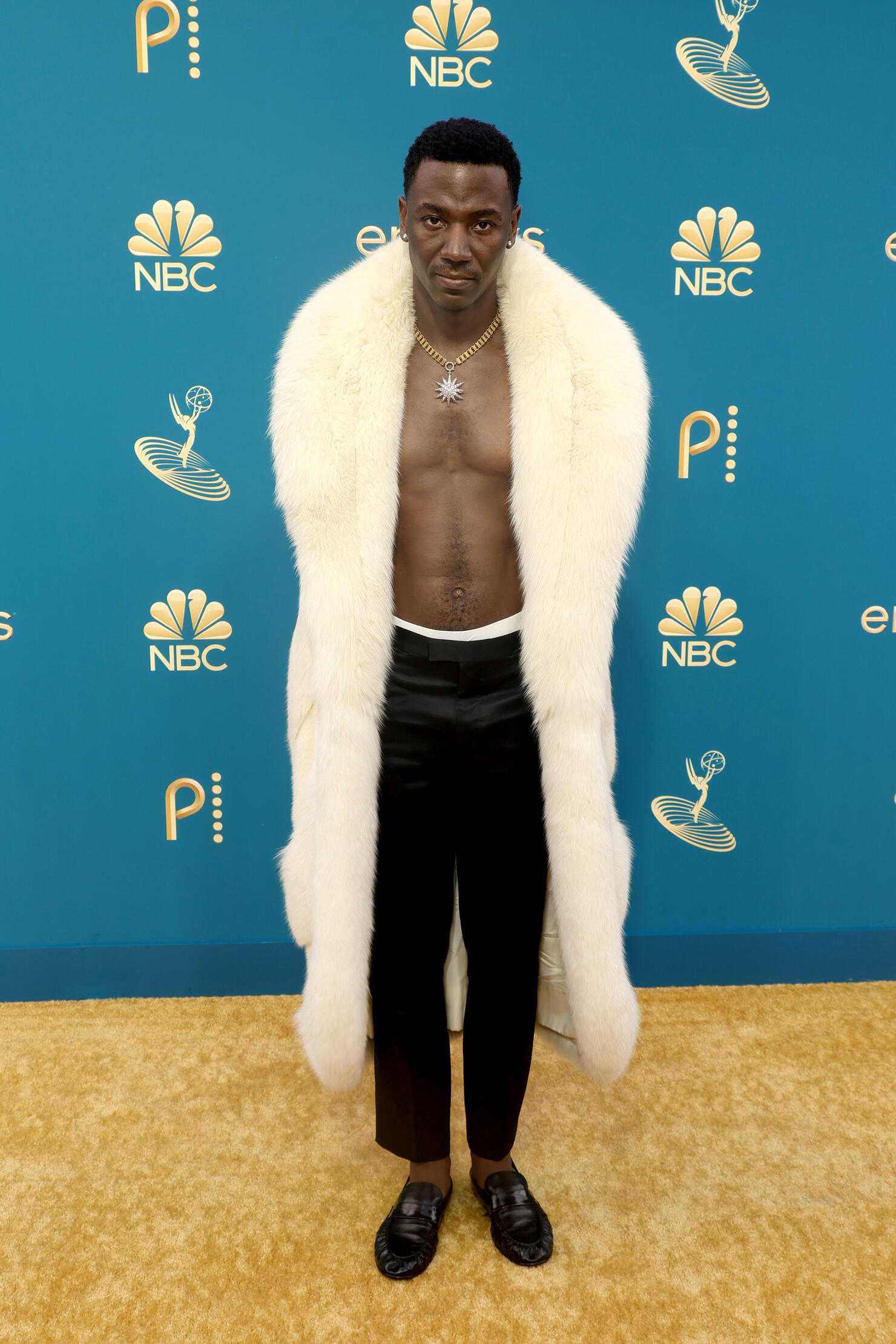 Jerrod Carmichael
Photo: Getty Images
104 of 129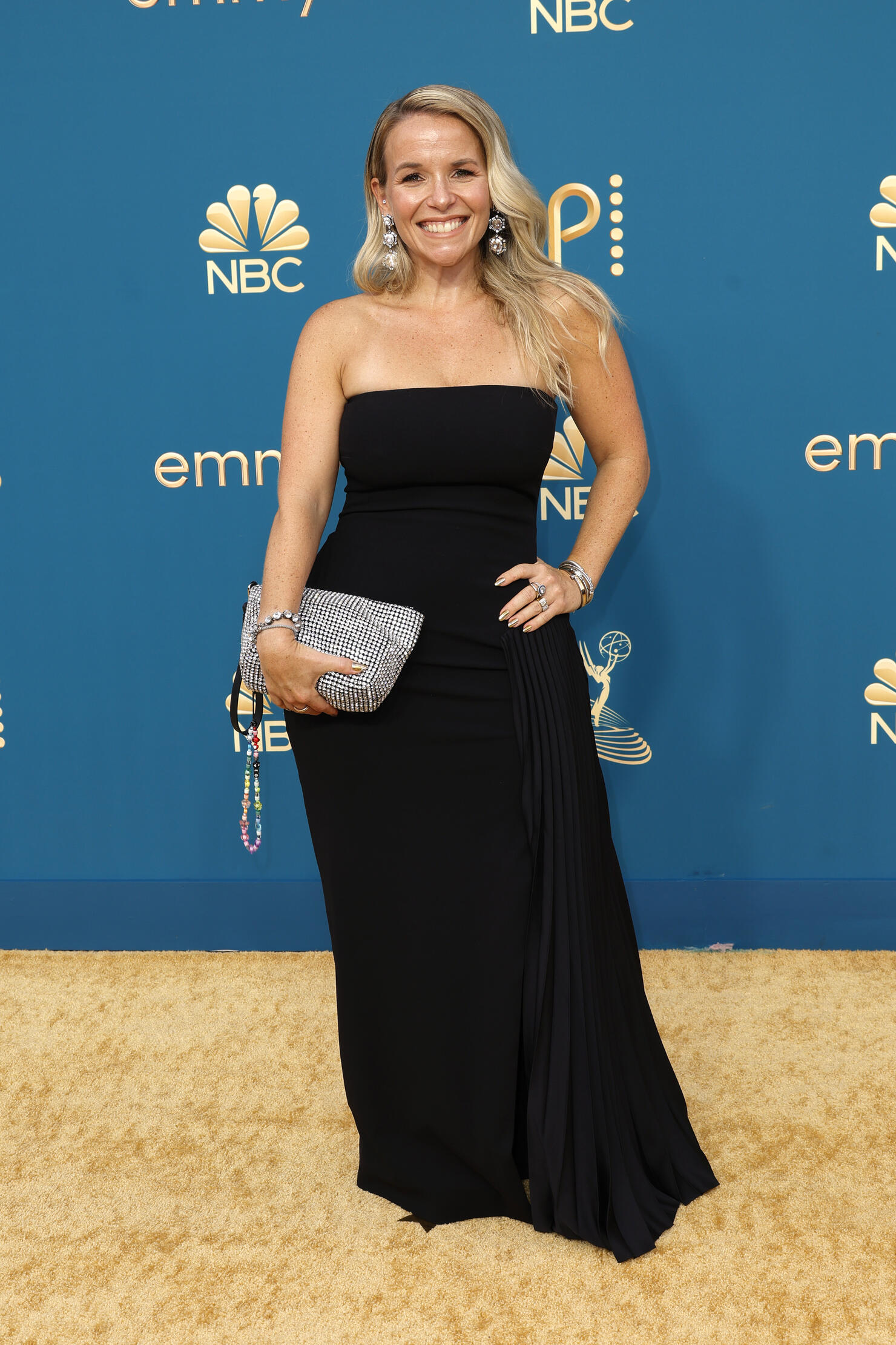 Emily Gertler
Photo: Getty Images
105 of 129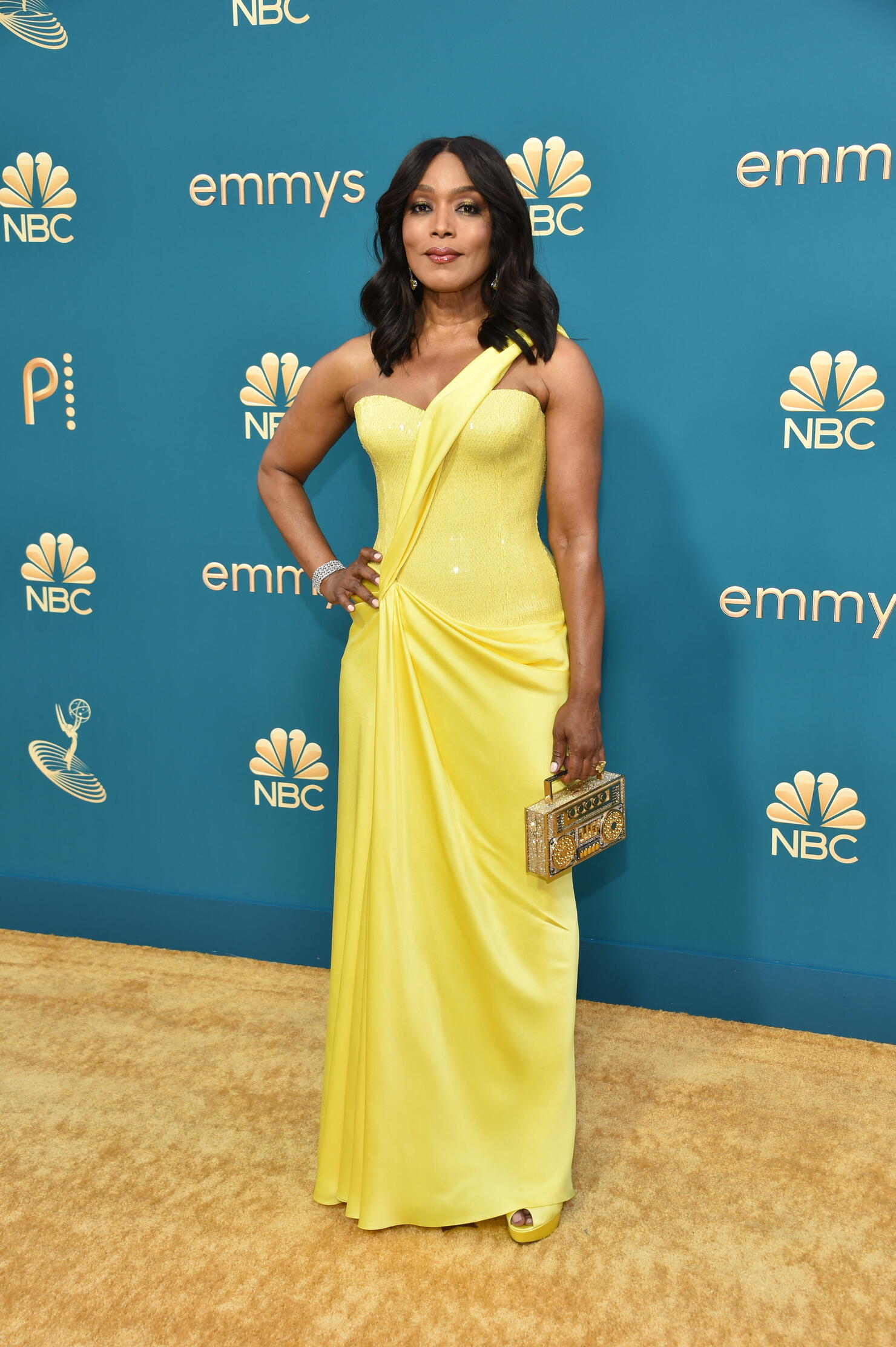 Actress Angela Bassett
Photo: Getty Images
106 of 129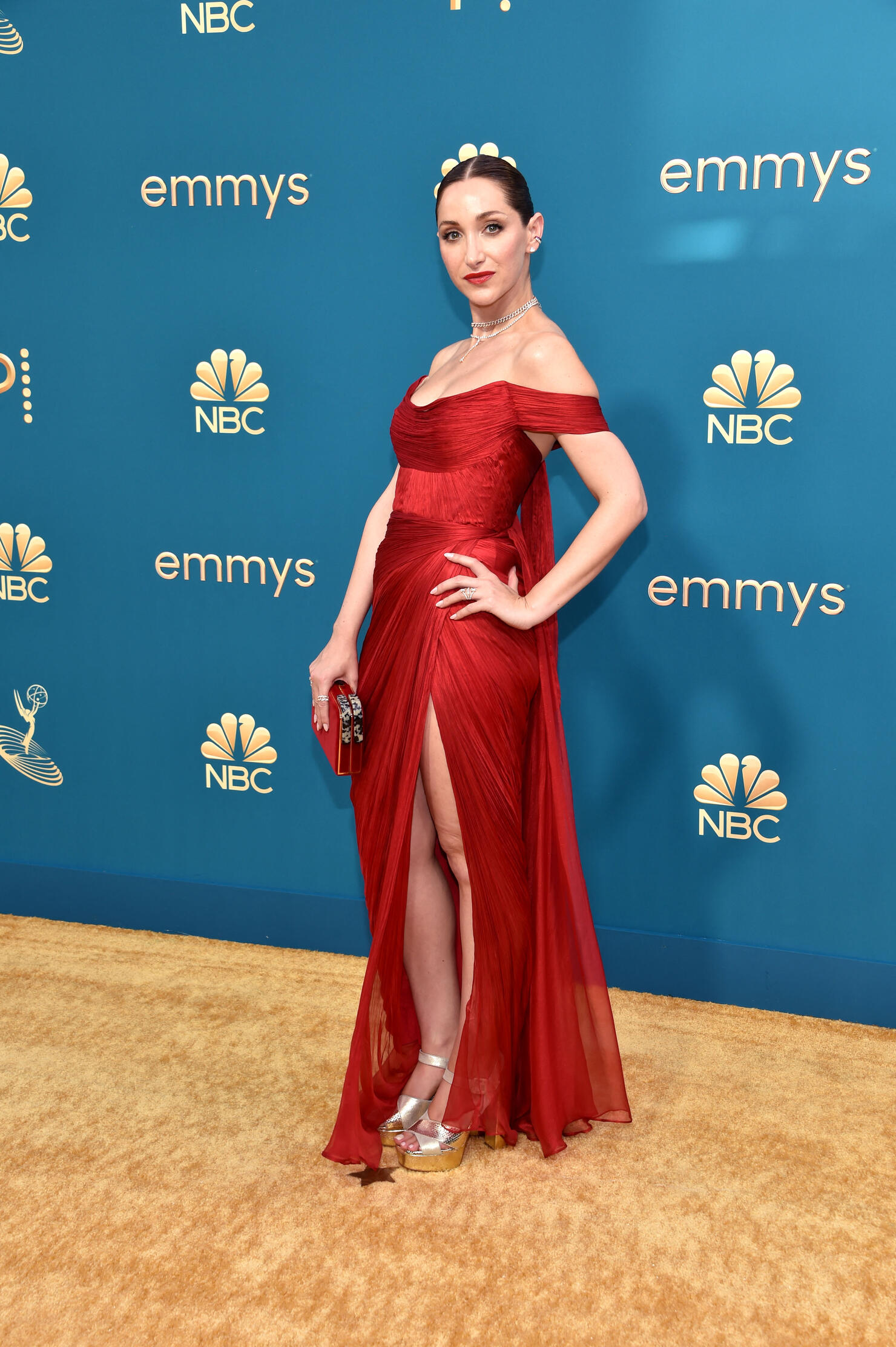 Jamie Lee
Photo: Getty Images
107 of 129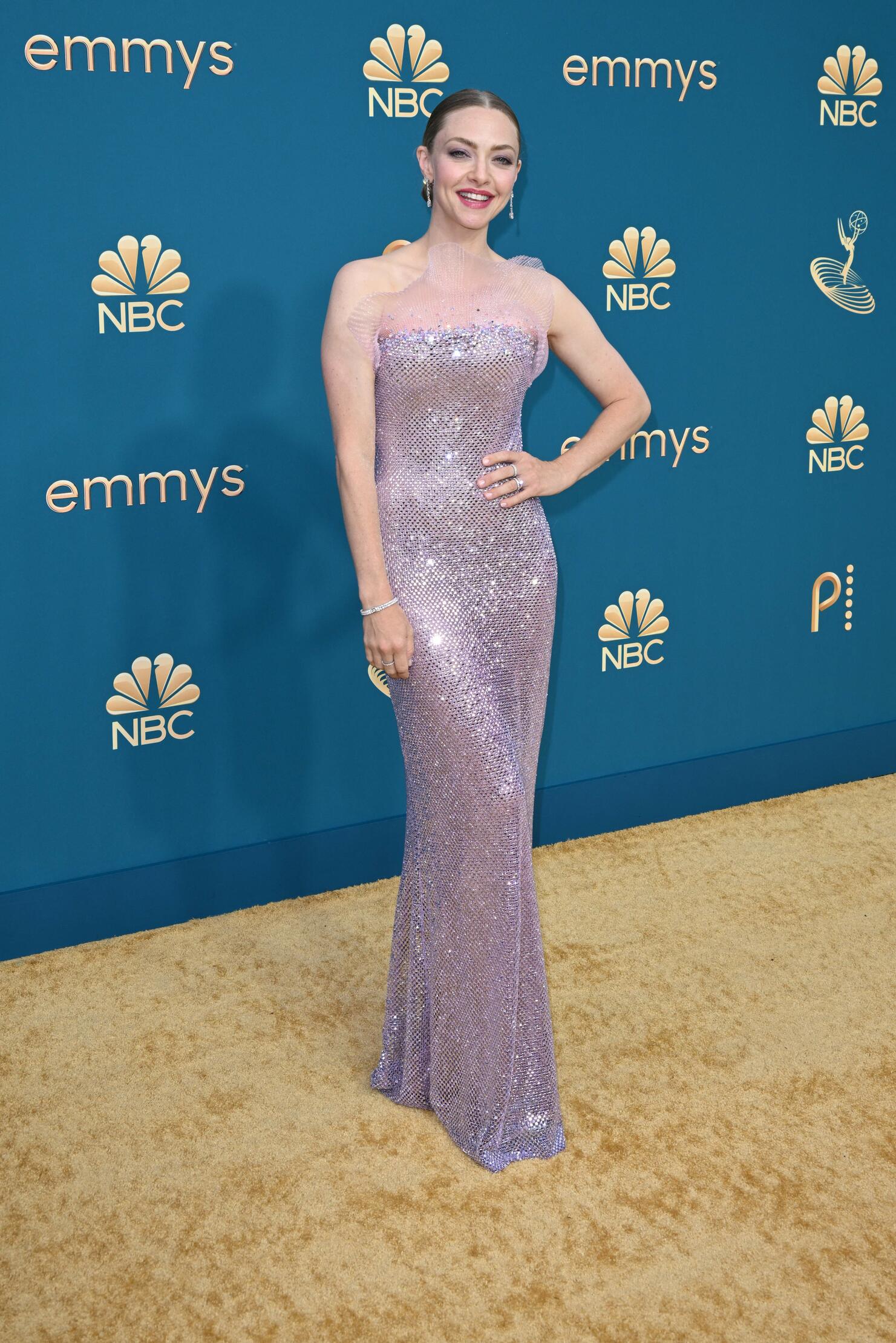 Amanda Seyfried
Photo: Getty Images
108 of 129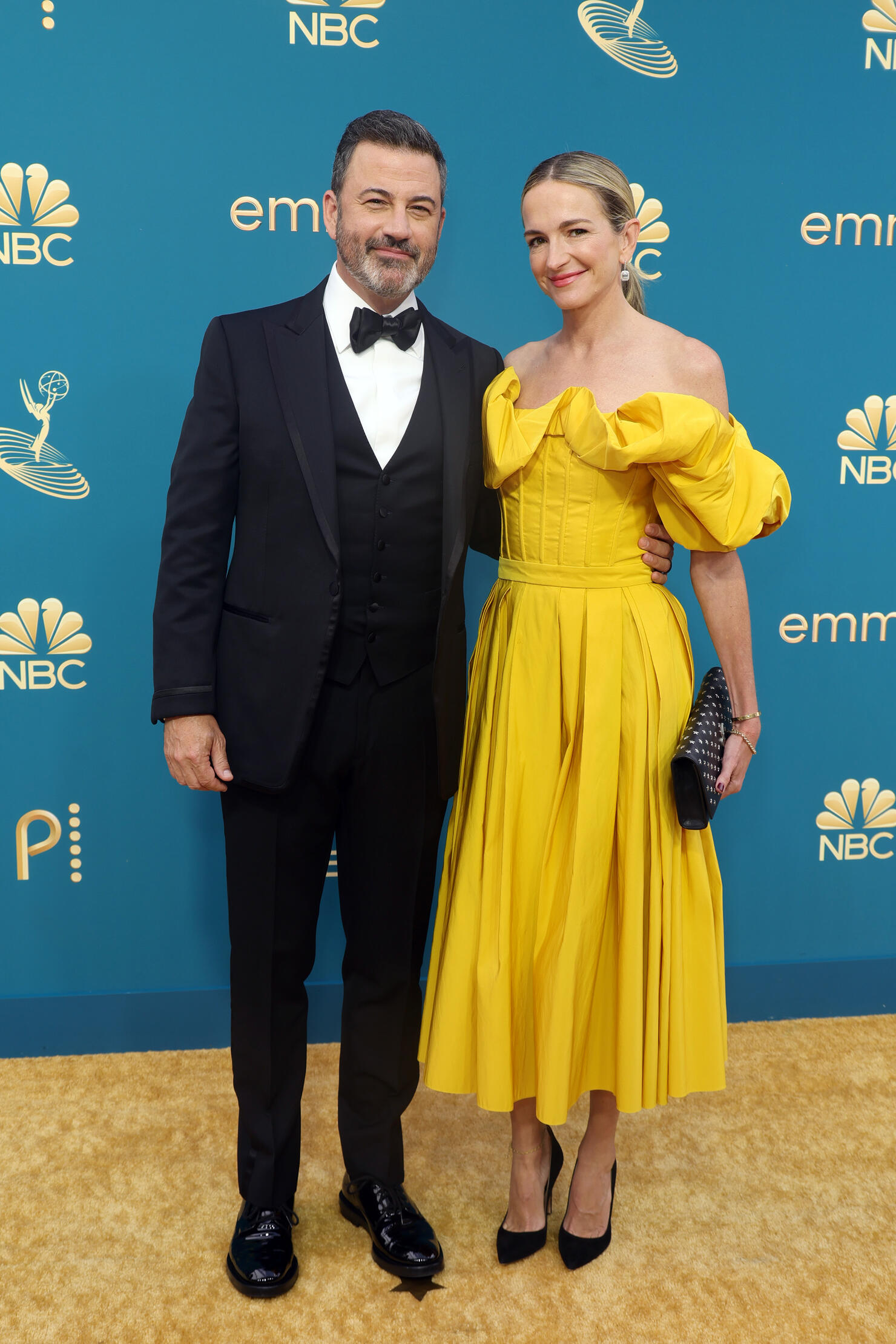 Jimmy Kimmel
Photo: Getty Images
109 of 129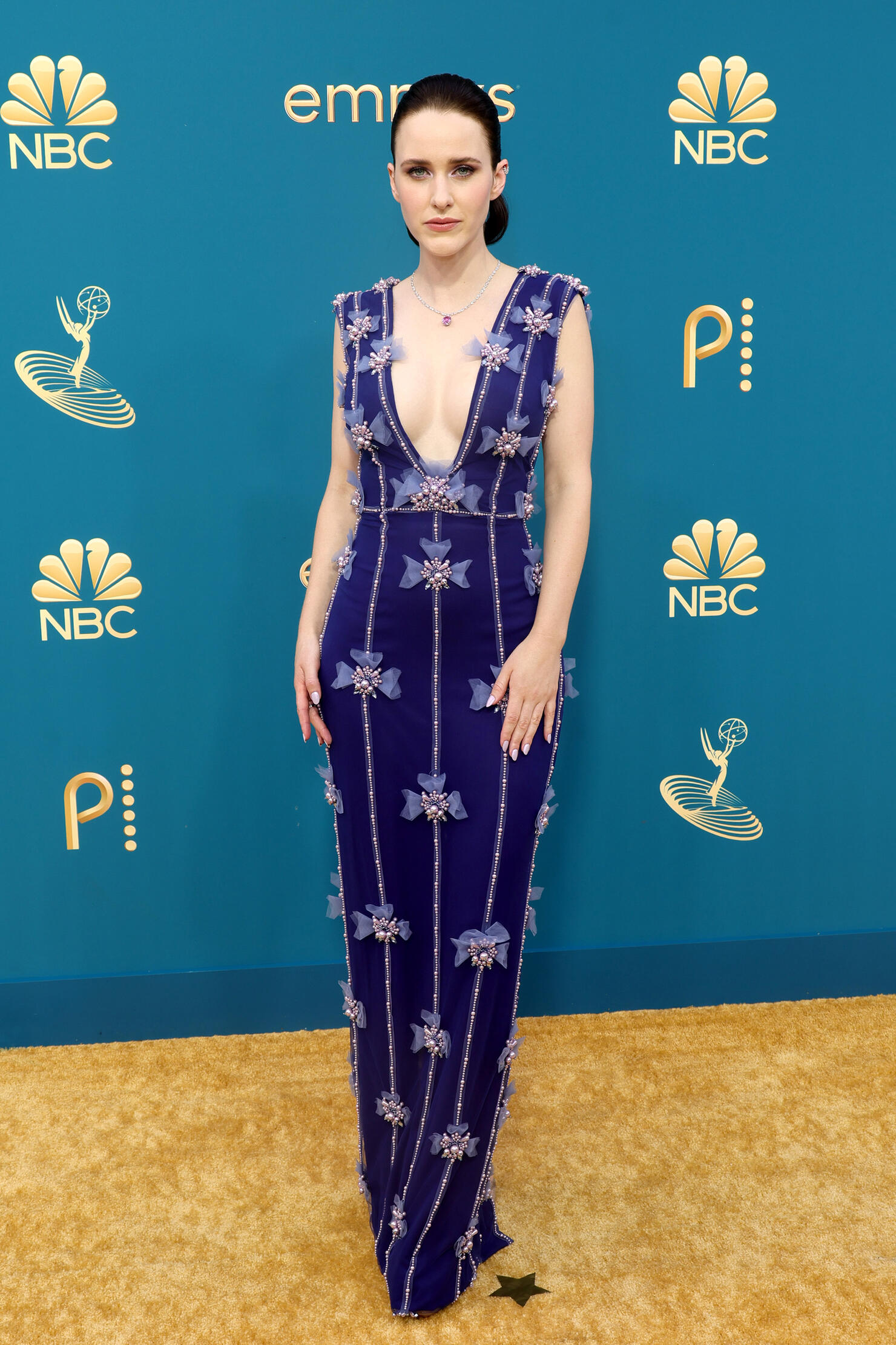 Rachel Brosnahan
Photo: Getty Images
110 of 129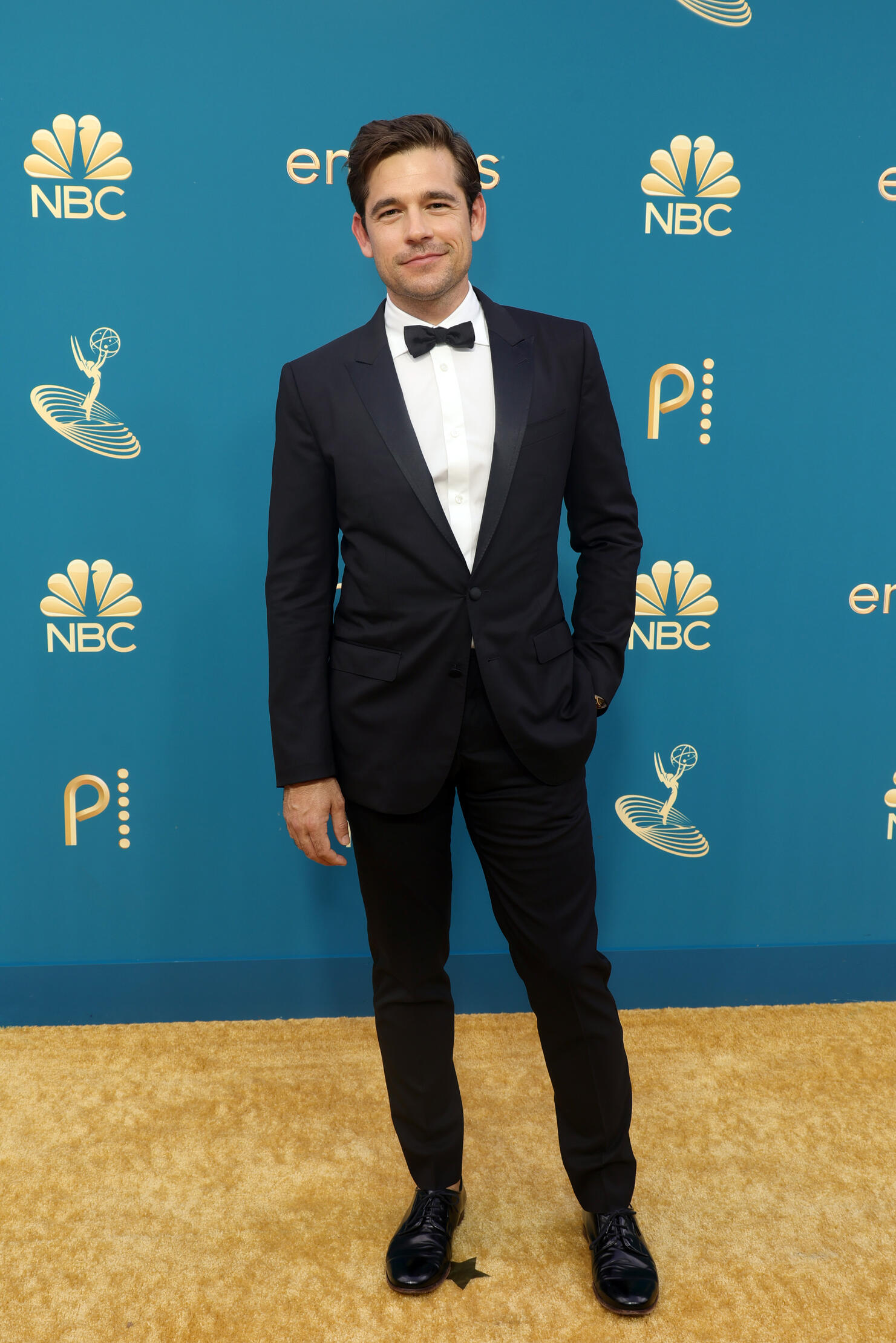 Jason Ralph
Photo: Getty Images
111 of 129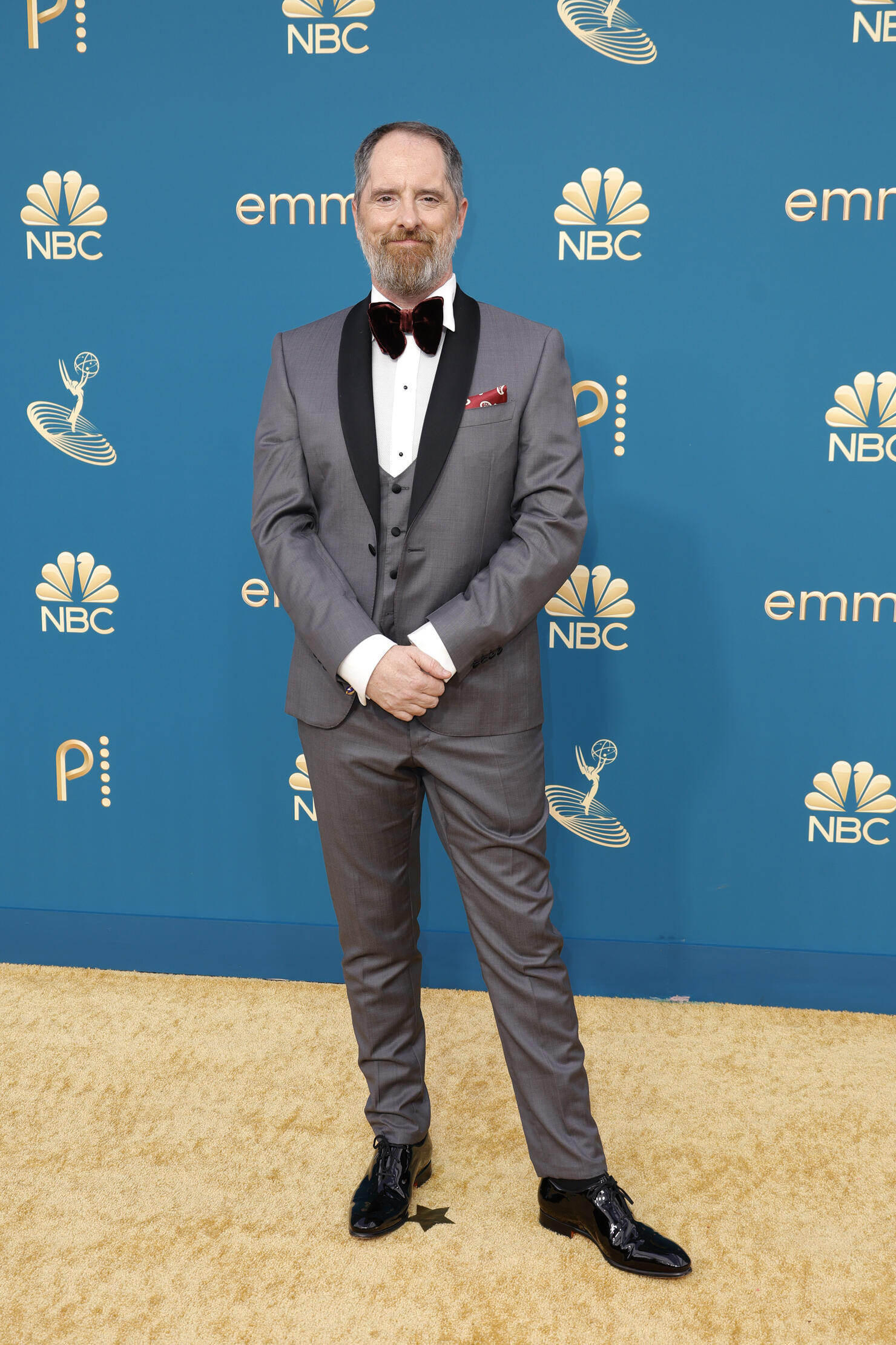 Brendan Hunt
Photo: Getty Images
112 of 129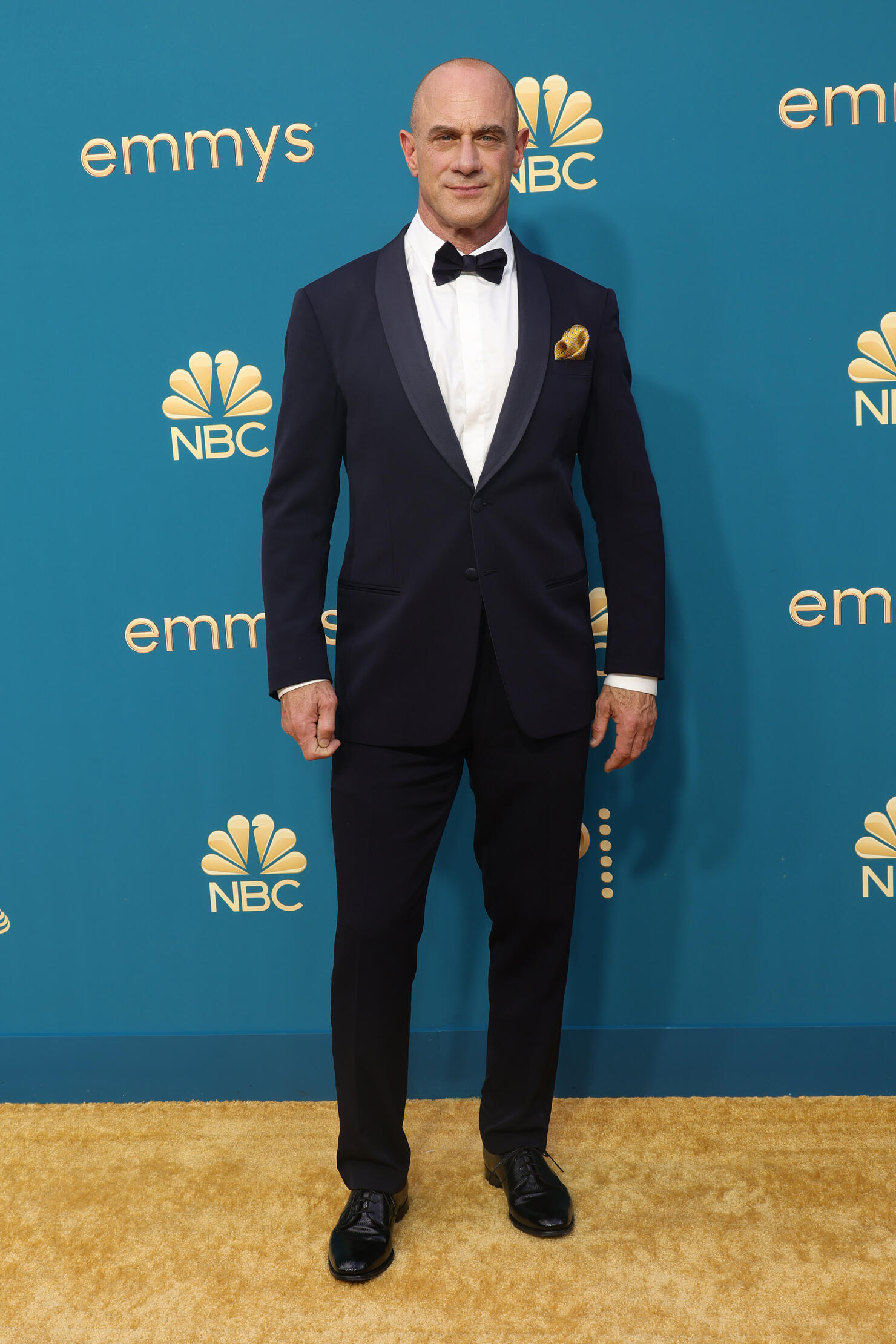 Christopher Meloni
Photo: Getty Images
113 of 129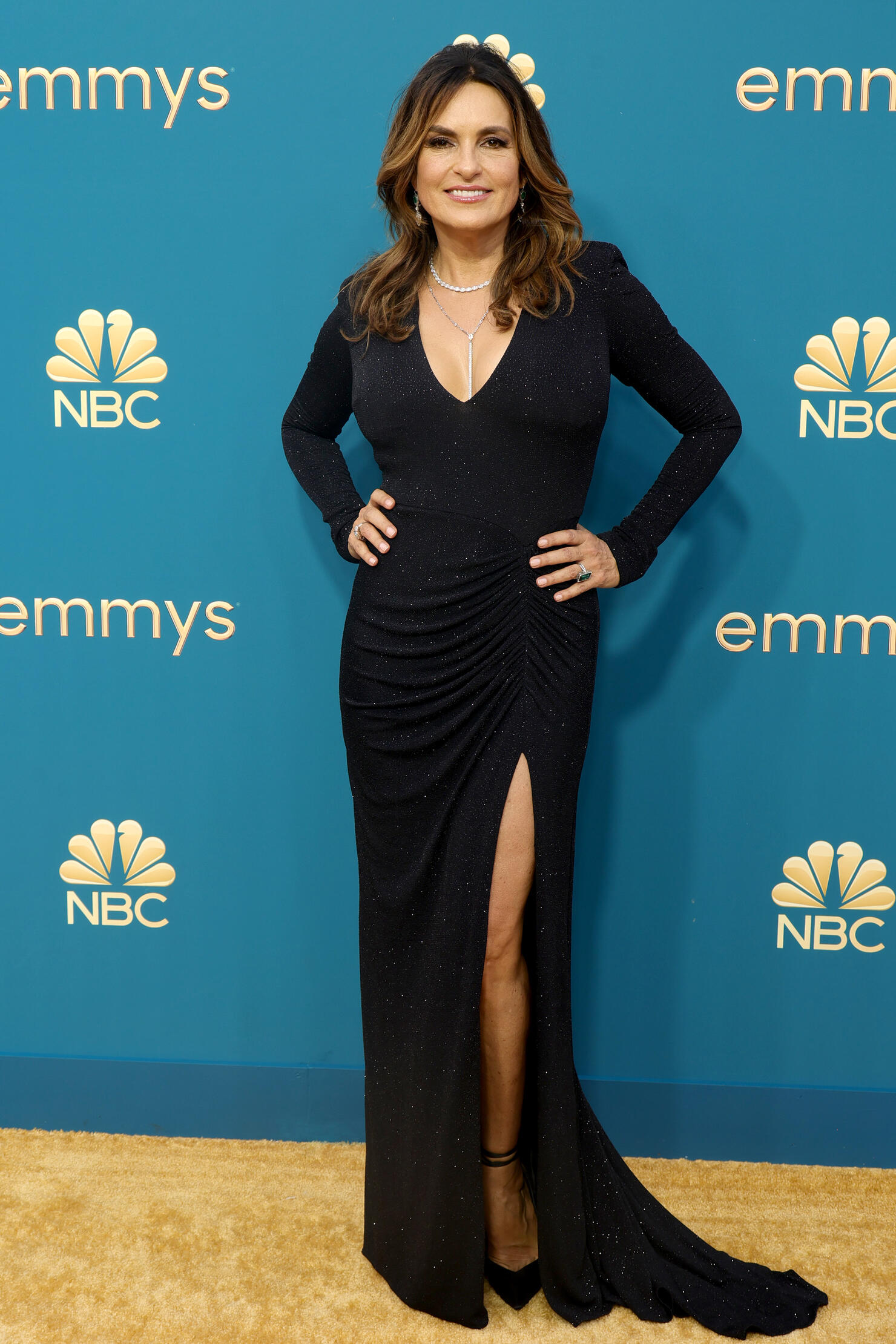 Mariska Hargitay
Photo: Getty Images
114 of 129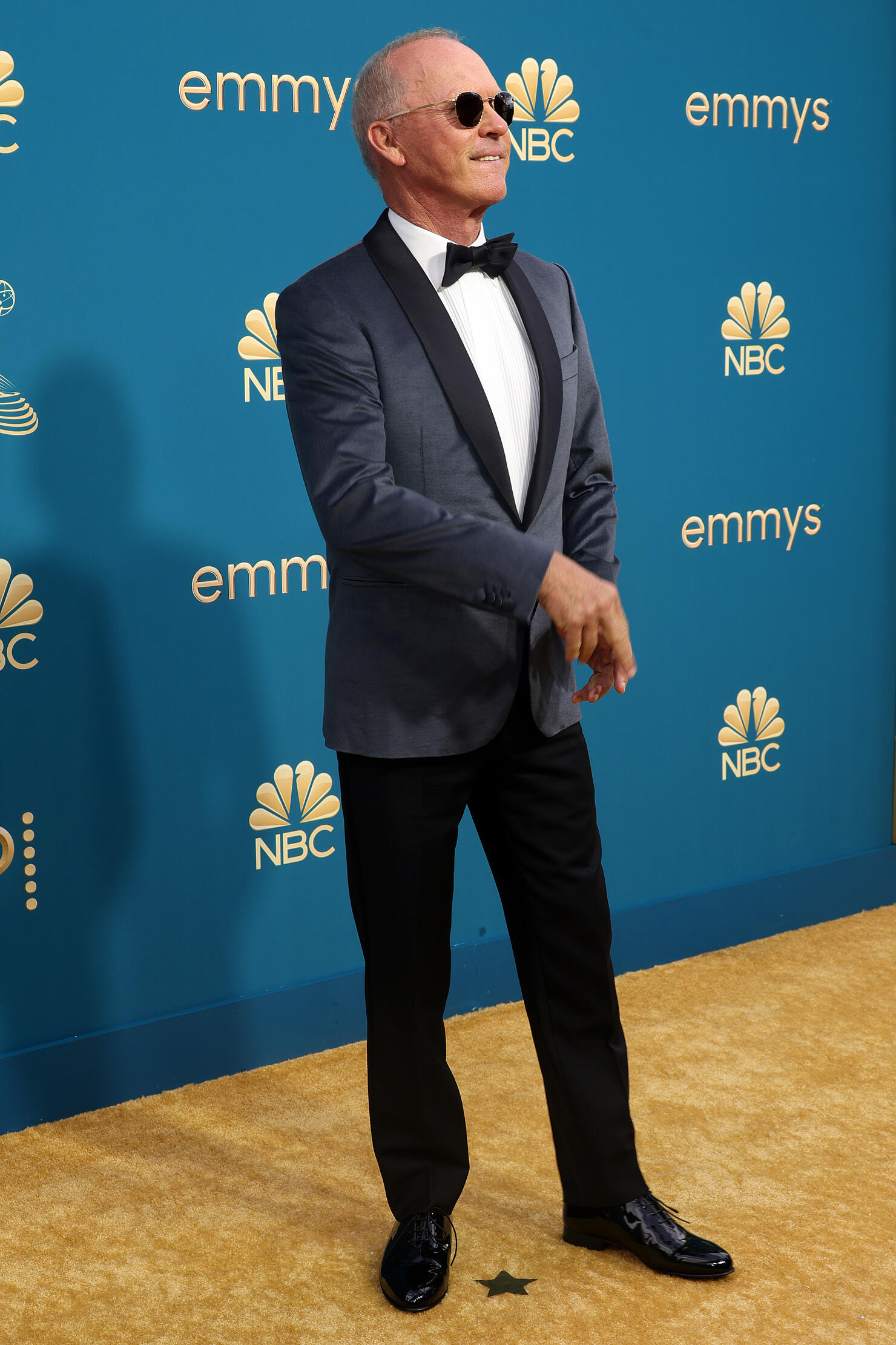 Michael Keaton
Photo: Getty Images
115 of 129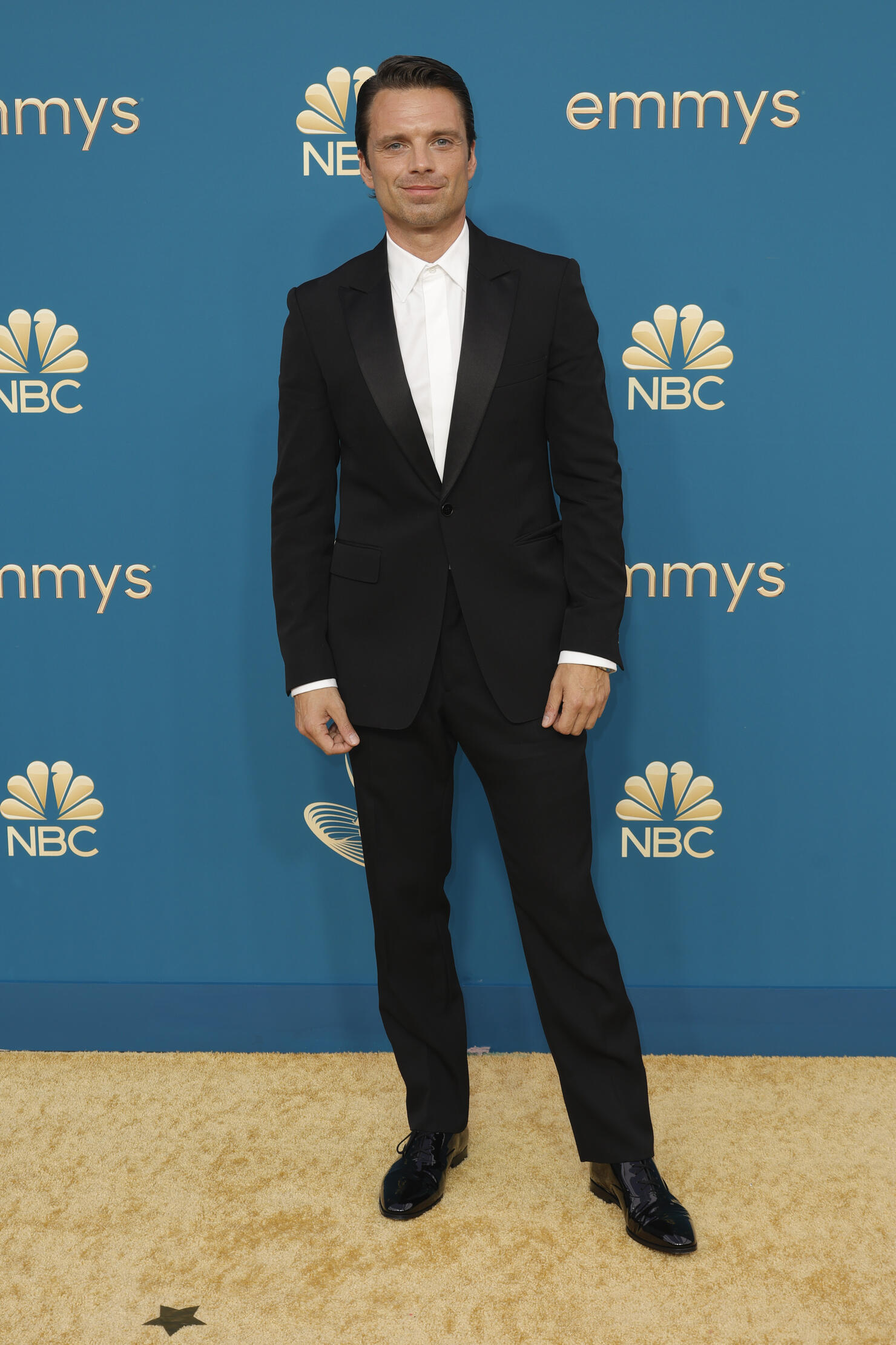 Sebastian Stan
Photo: Getty Images
116 of 129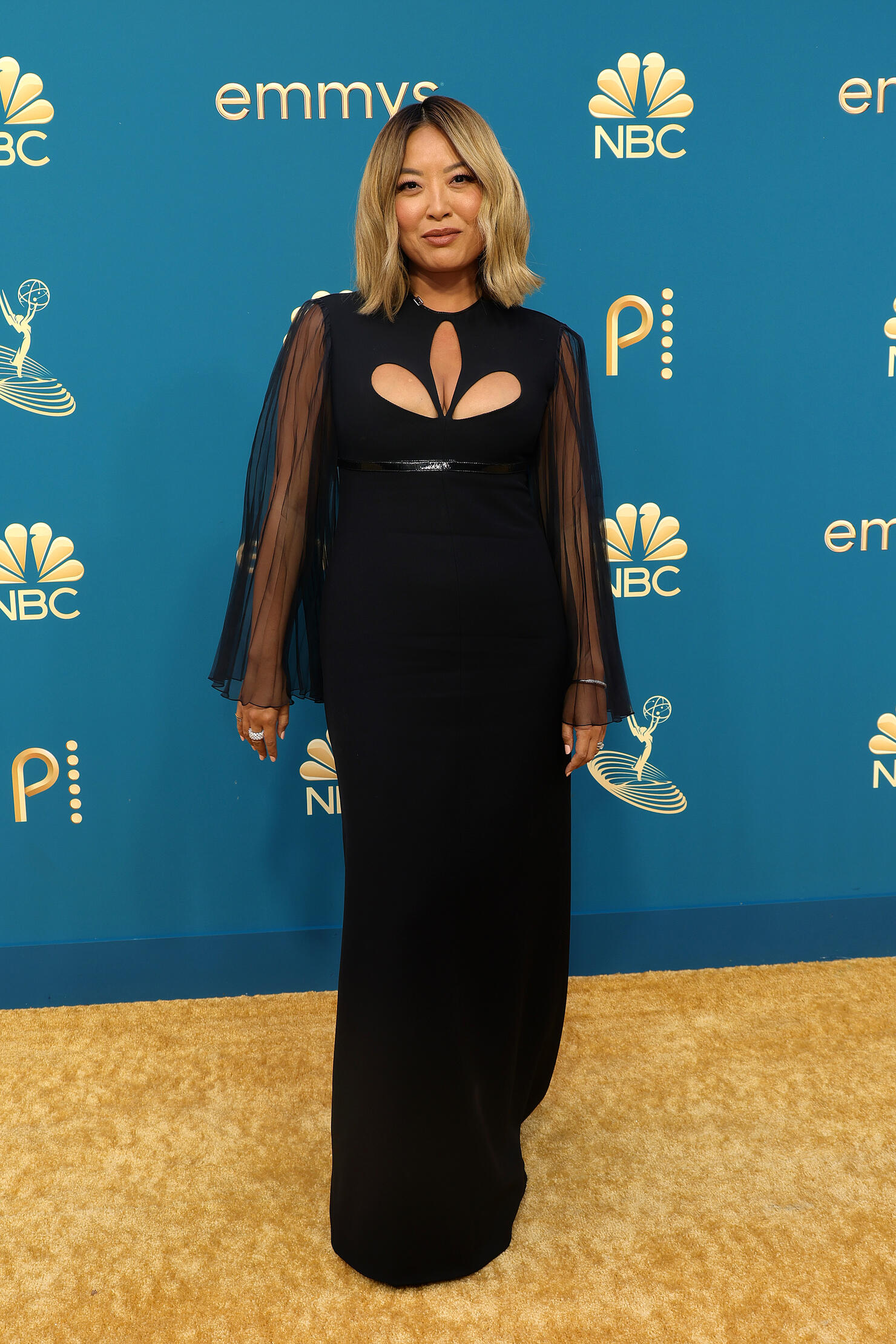 Cathy Yan
Photo: Getty Images
117 of 129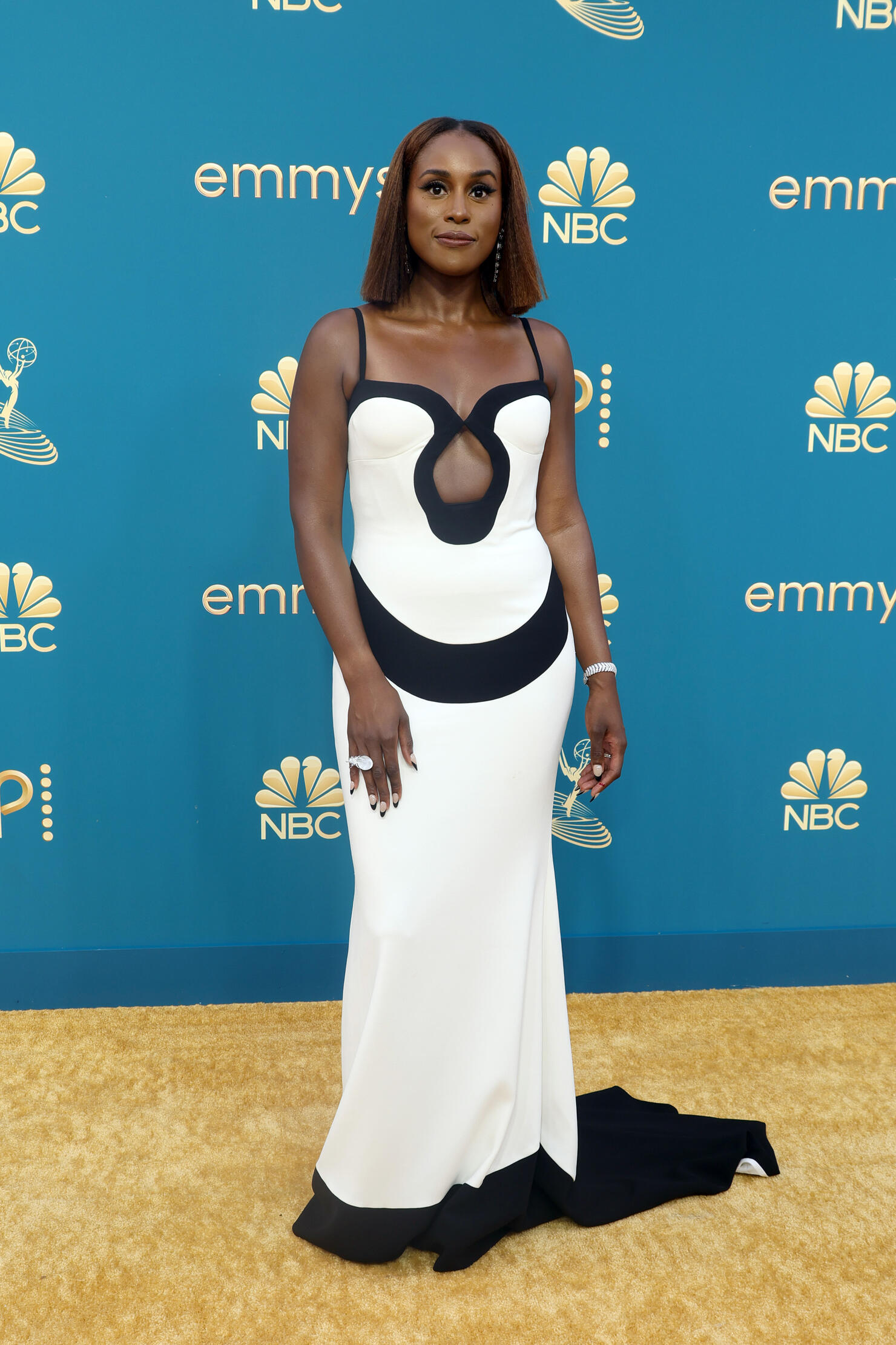 Issa Rae
Photo: Getty Images
118 of 129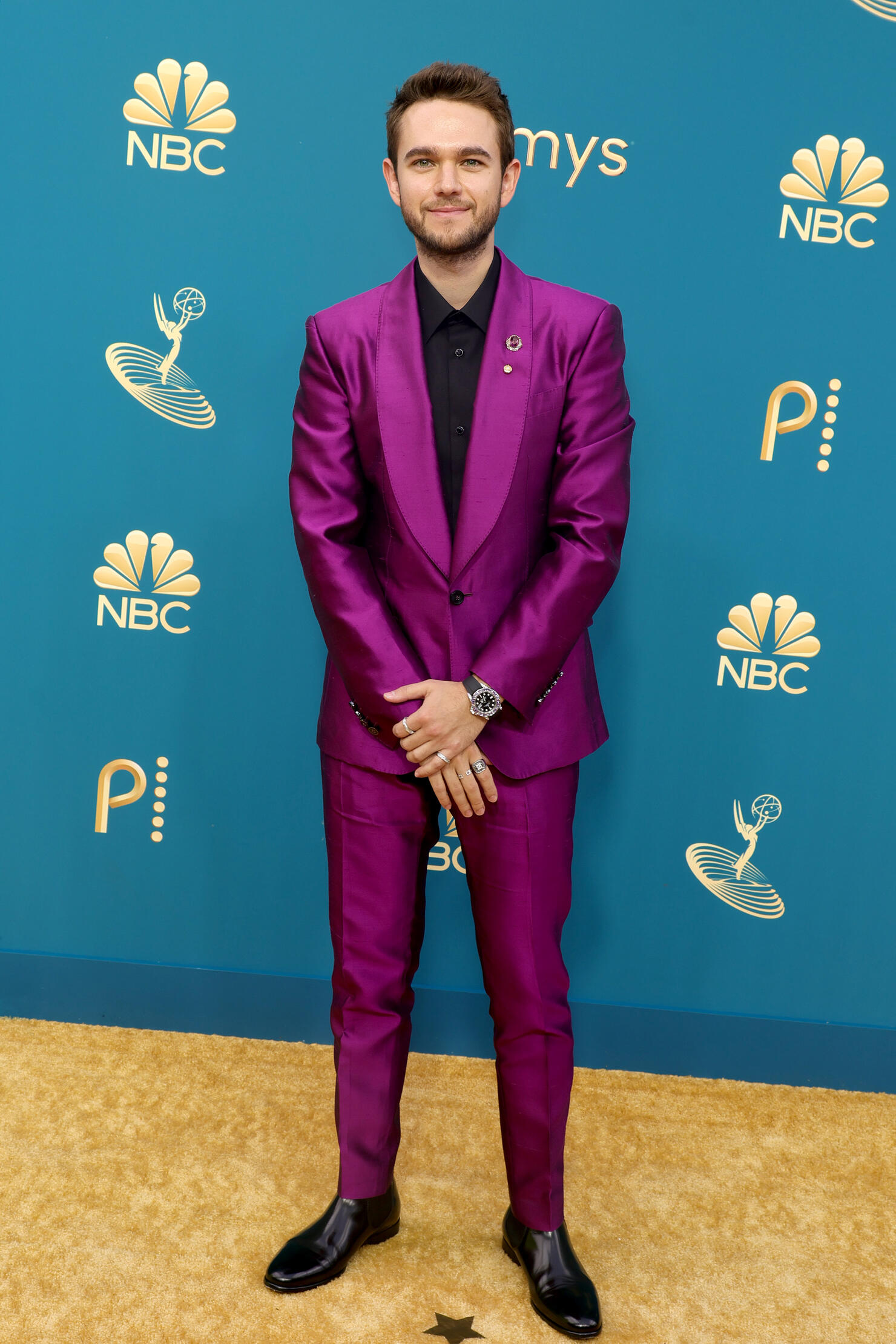 119 of 129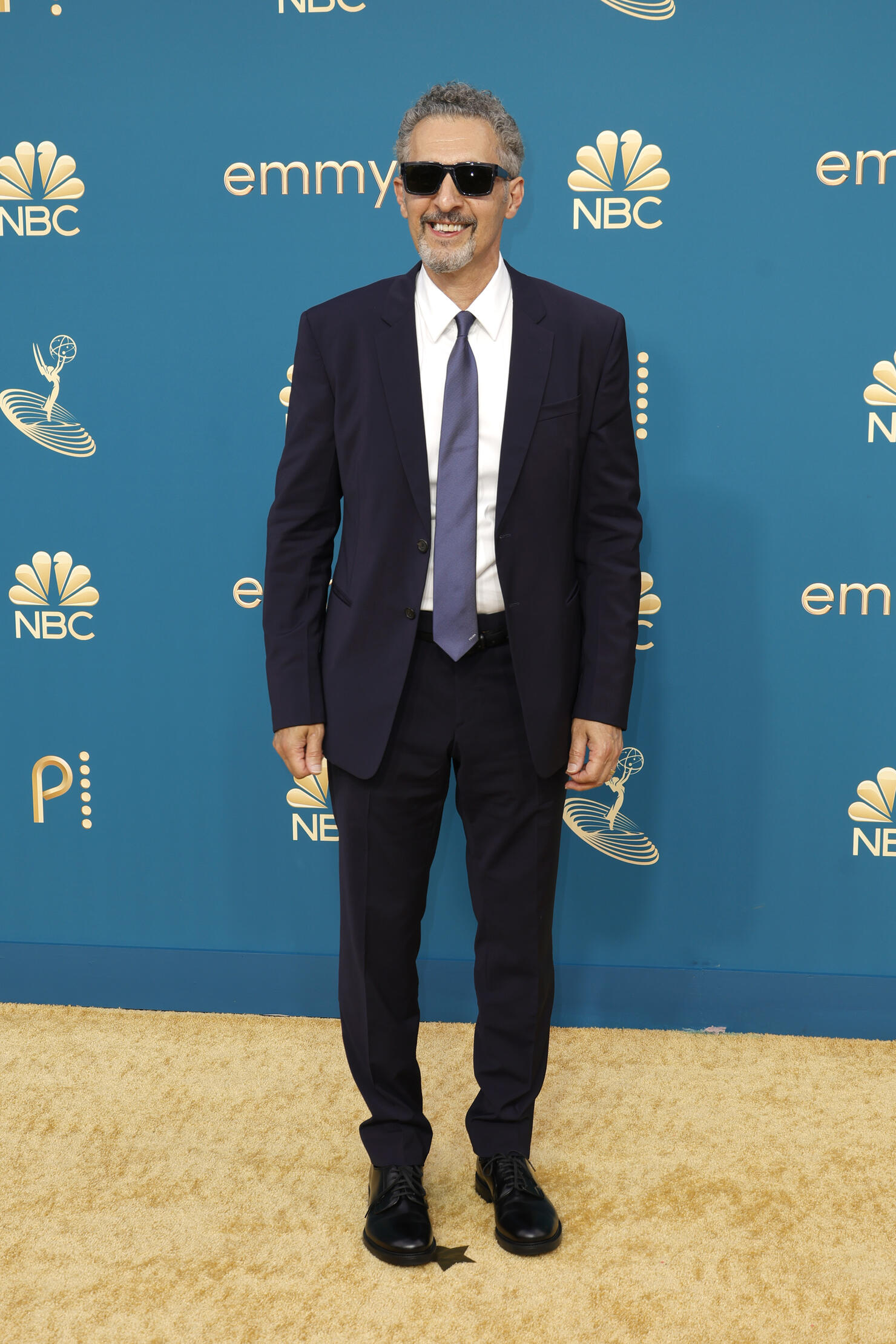 John Turturro
Photo: Getty Images
120 of 129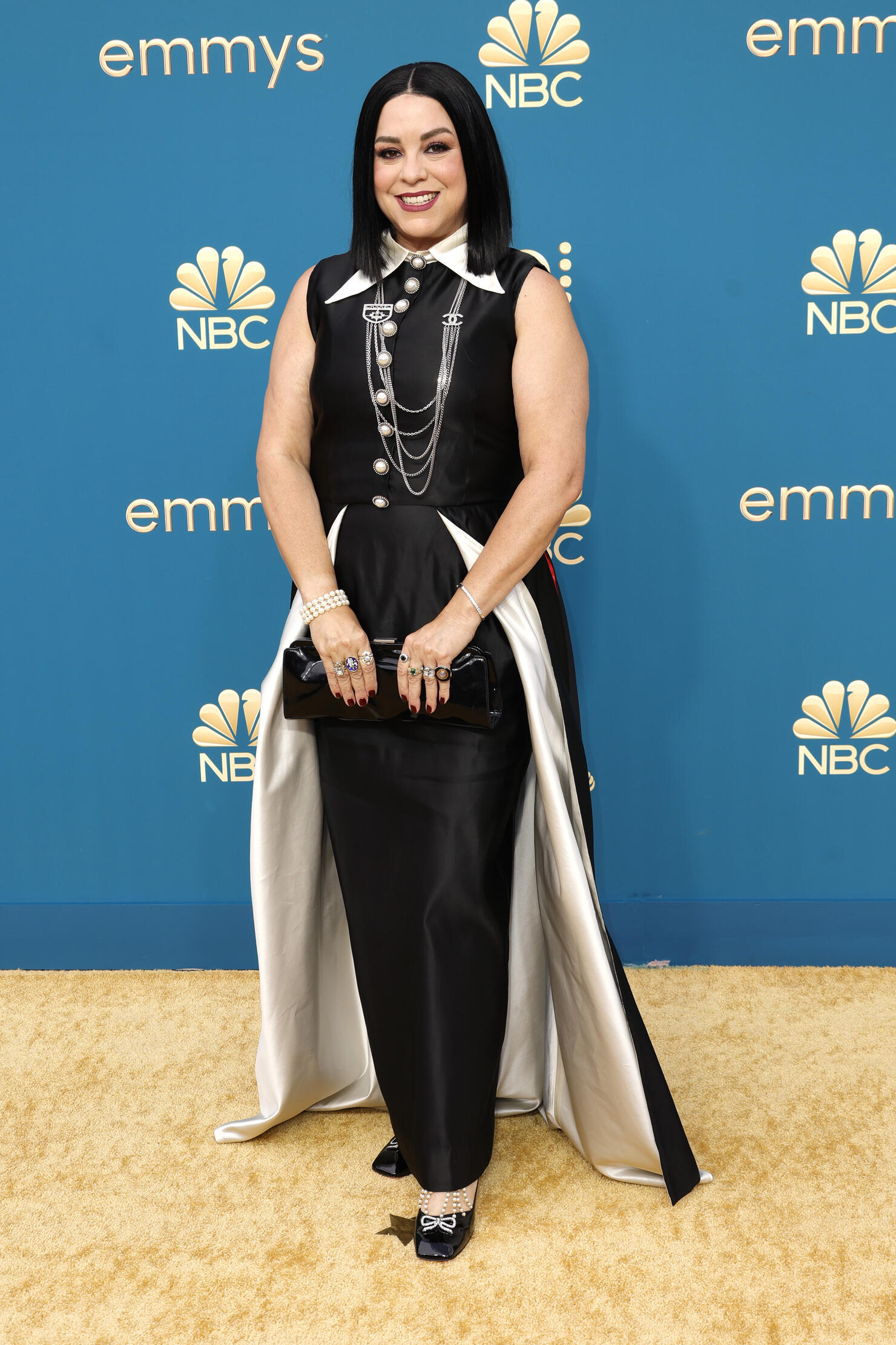 Linda Morel
Photo: Getty Images
121 of 129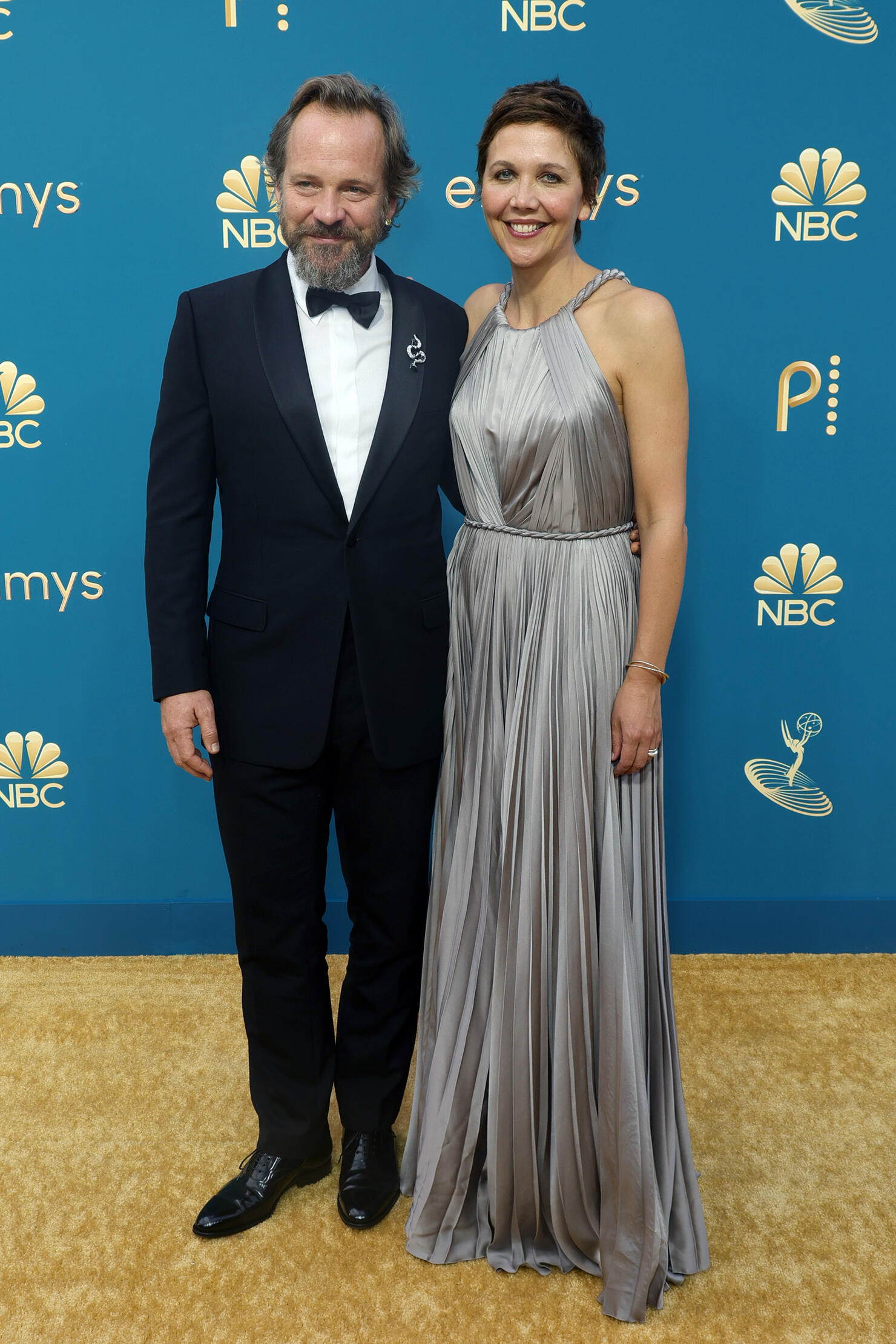 Peter Sarsgaard and Maggie Gyllenhaal
Photo: Getty Images
122 of 129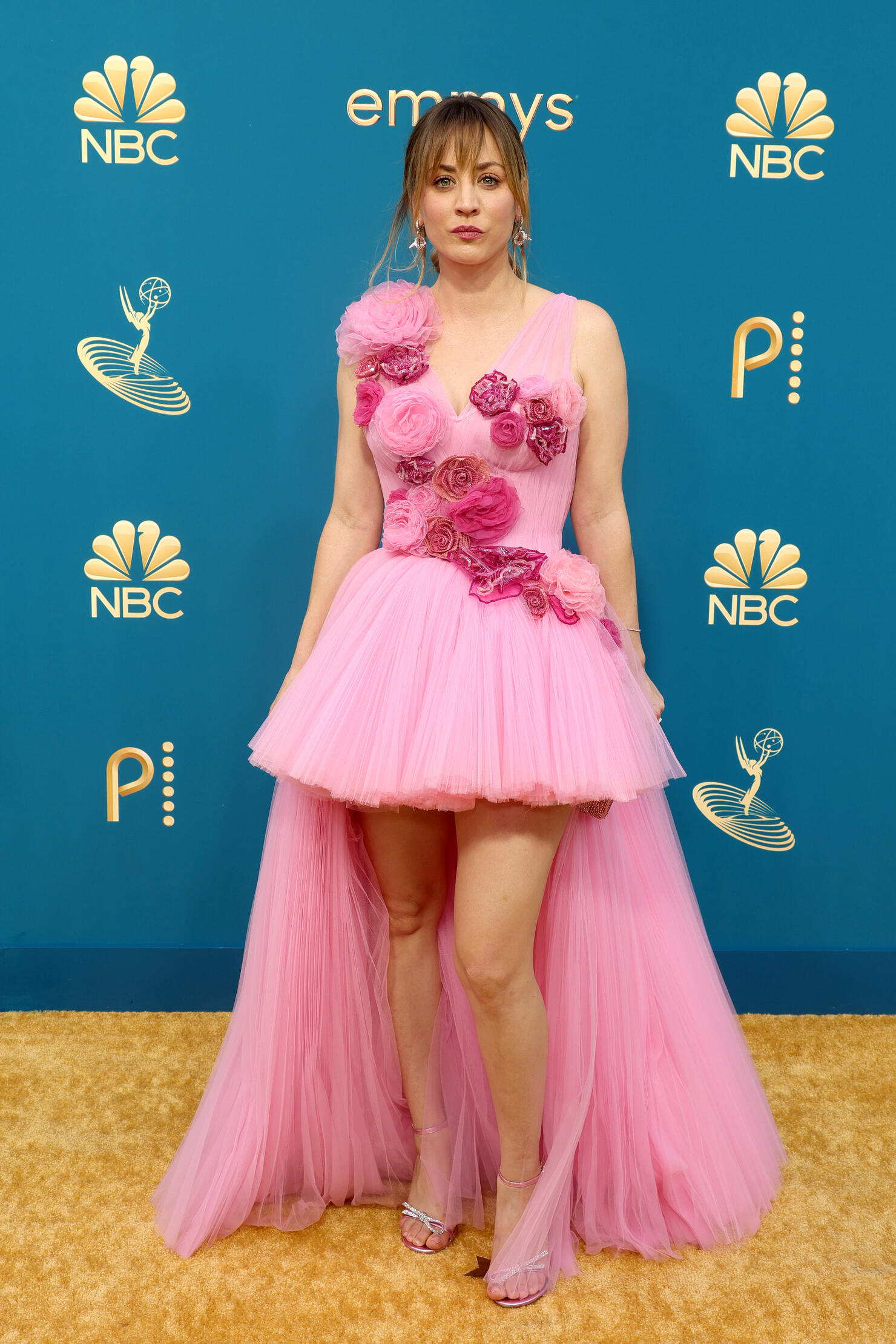 Kaley Cuoco
Photo: Getty Images
123 of 129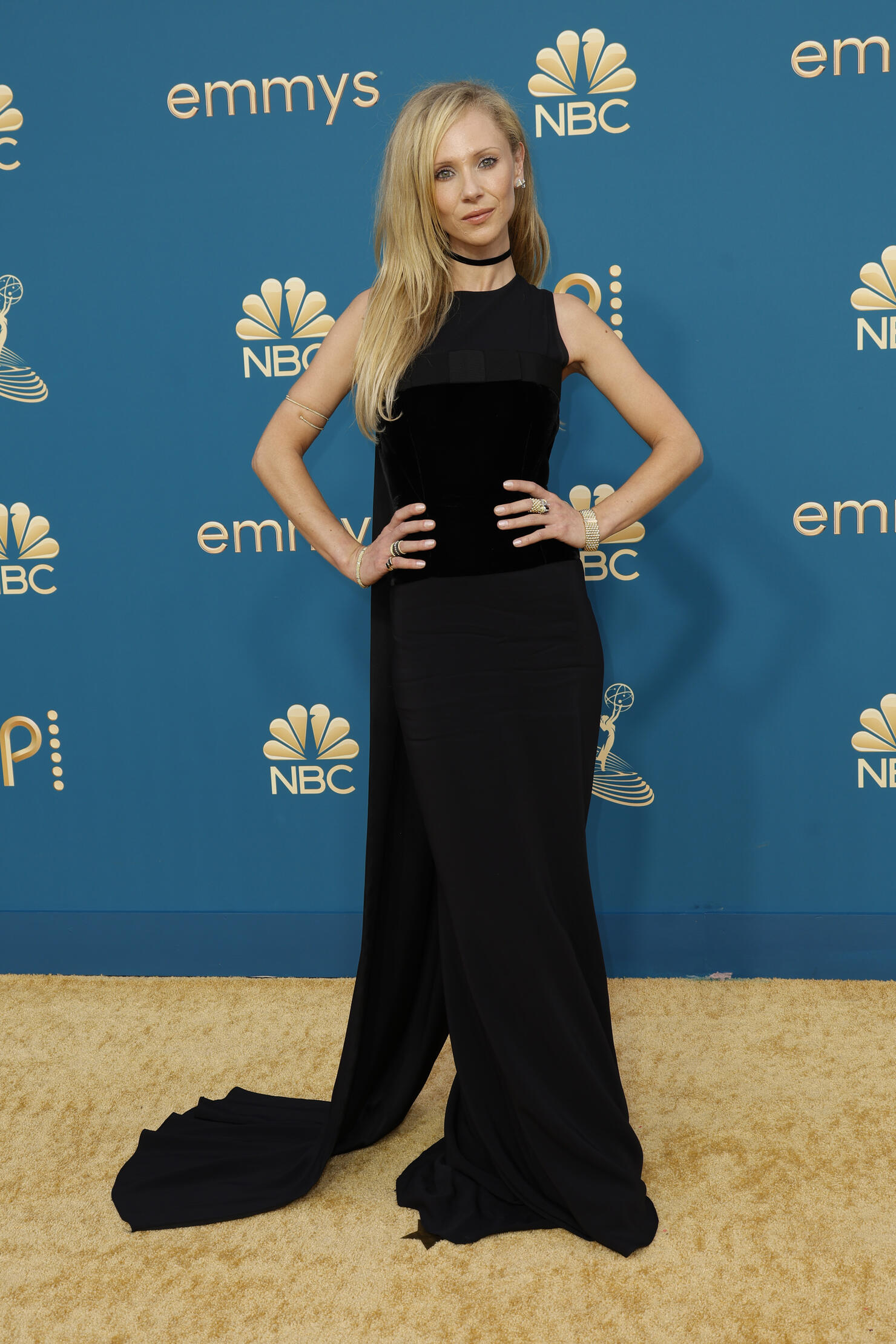 Juno Temple
Photo: Getty Images
124 of 129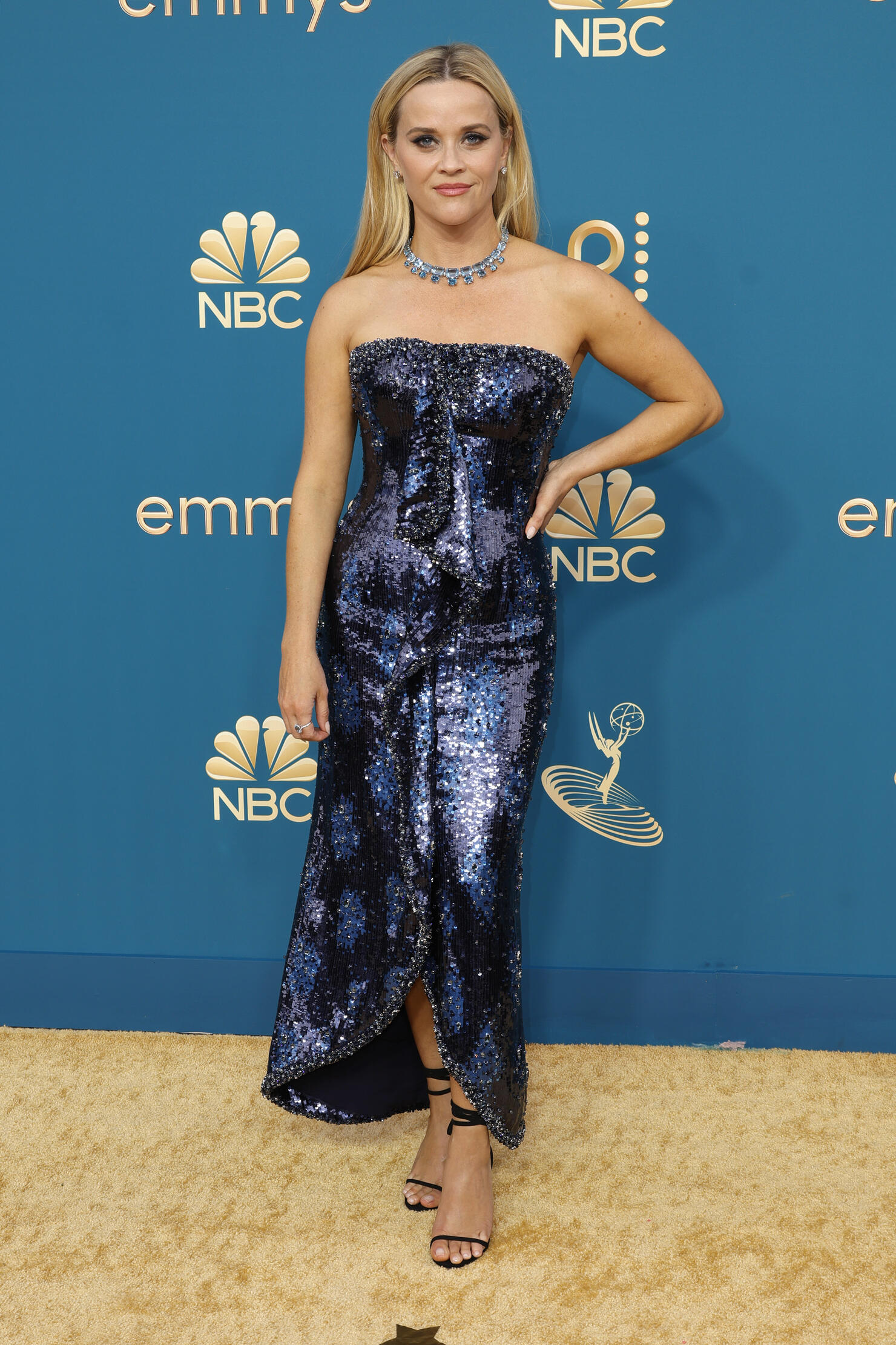 Reese Witherspoon
Photo: Getty Images
125 of 129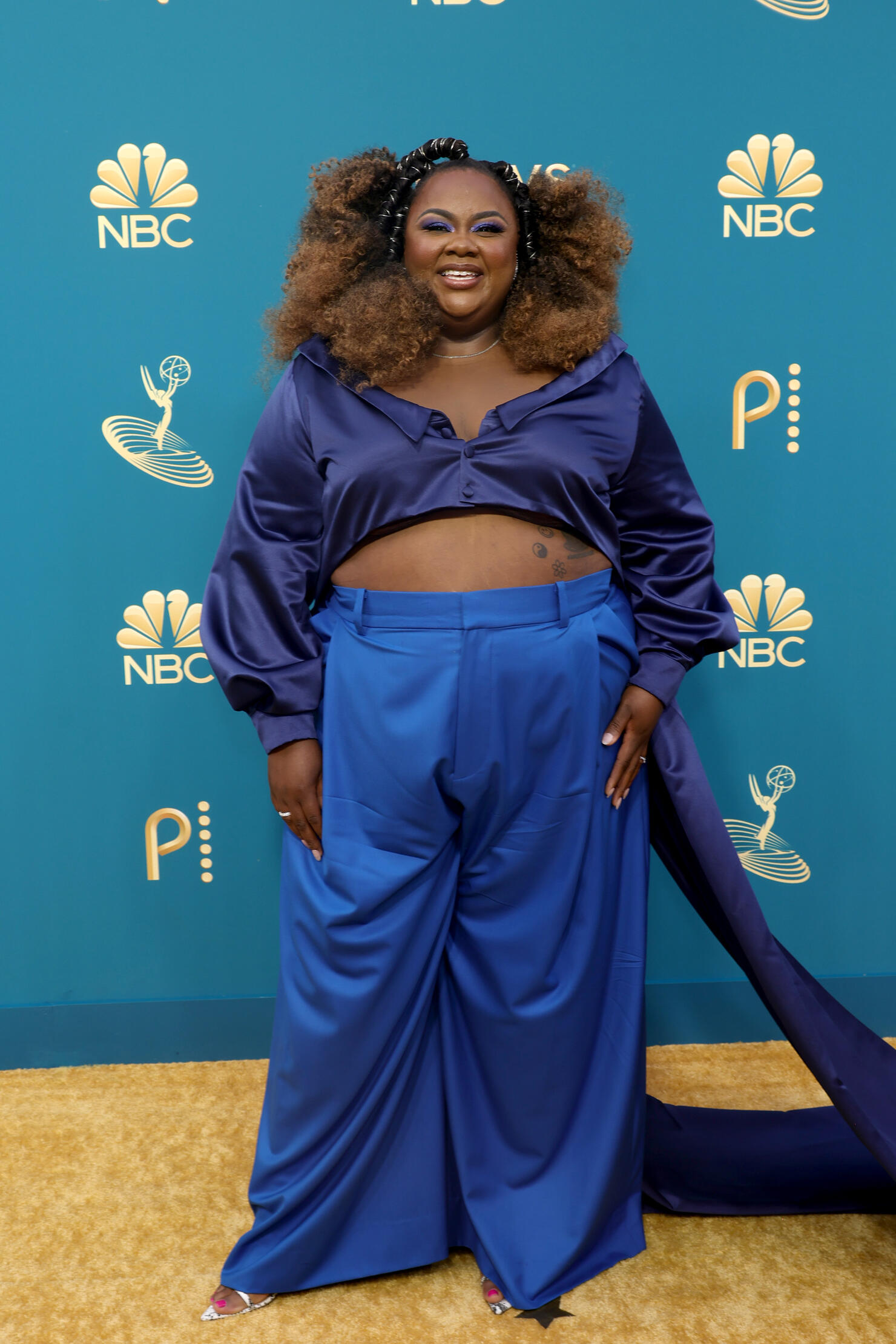 Nicole Byer
Photo: Getty Images
126 of 129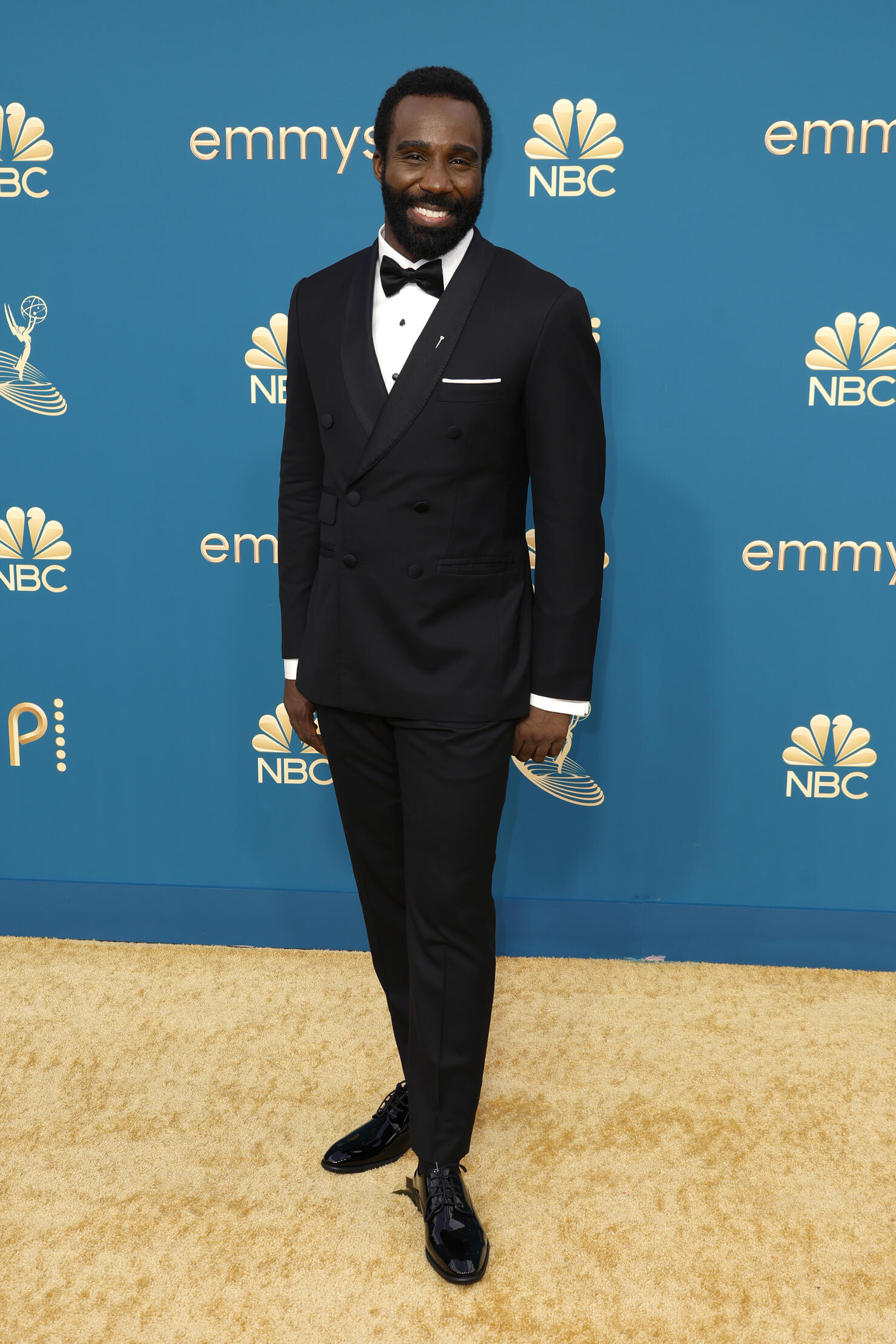 Tramell Tillman
Photo: Getty Images
127 of 129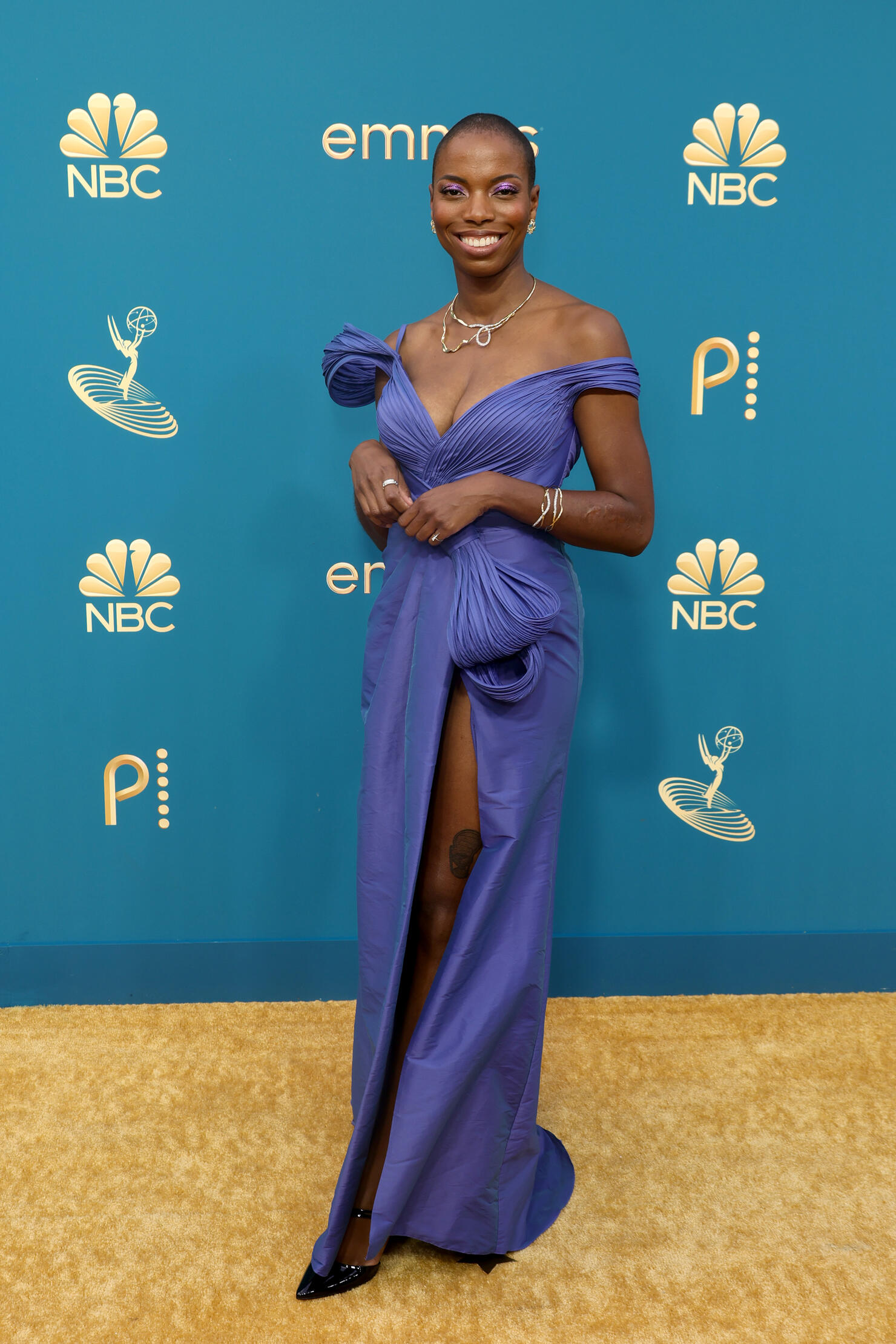 Sasheer Zamata
Photo: Getty Images
128 of 129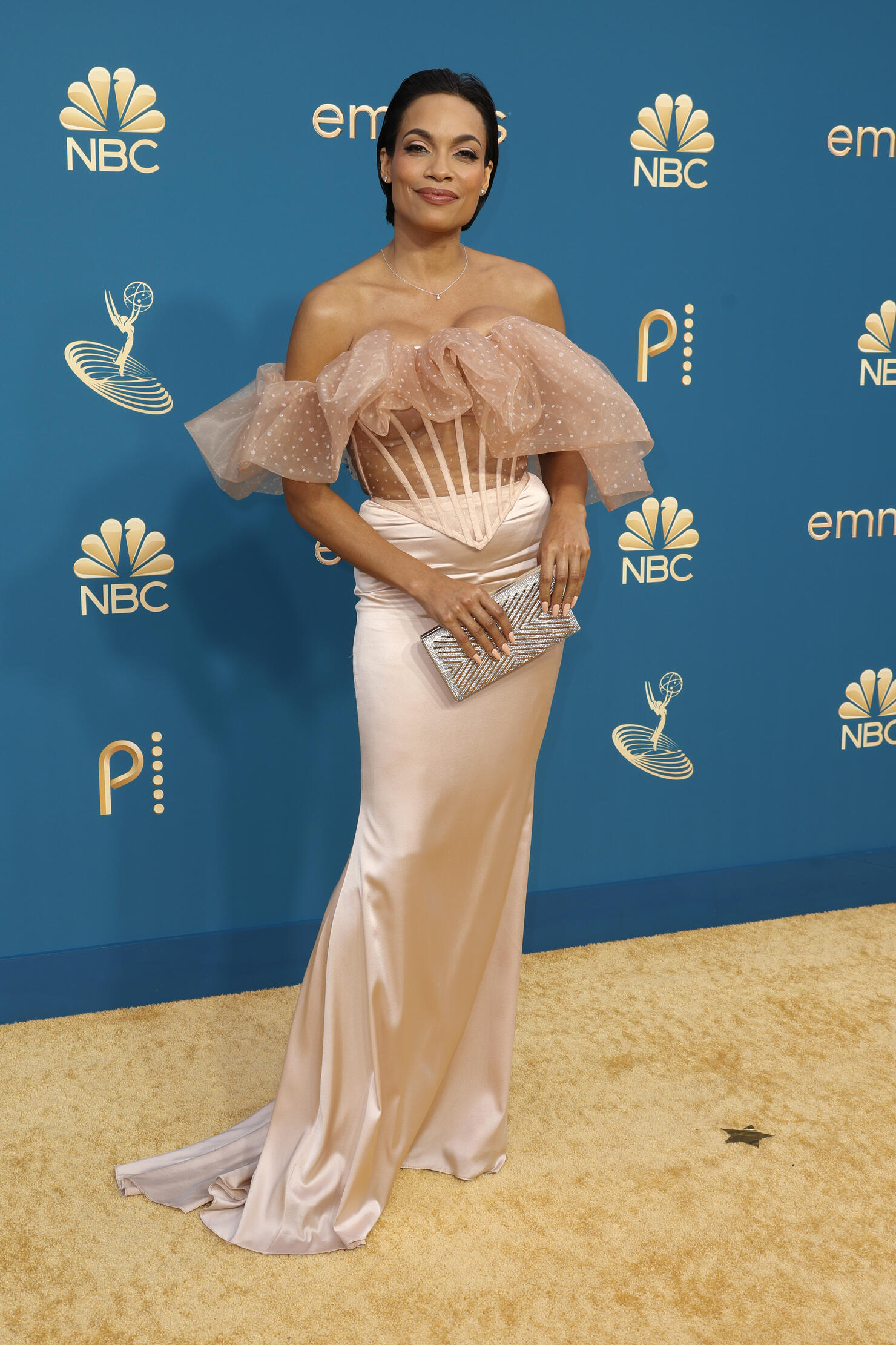 Rosario Dawson
Photo: Getty Images
129 of 129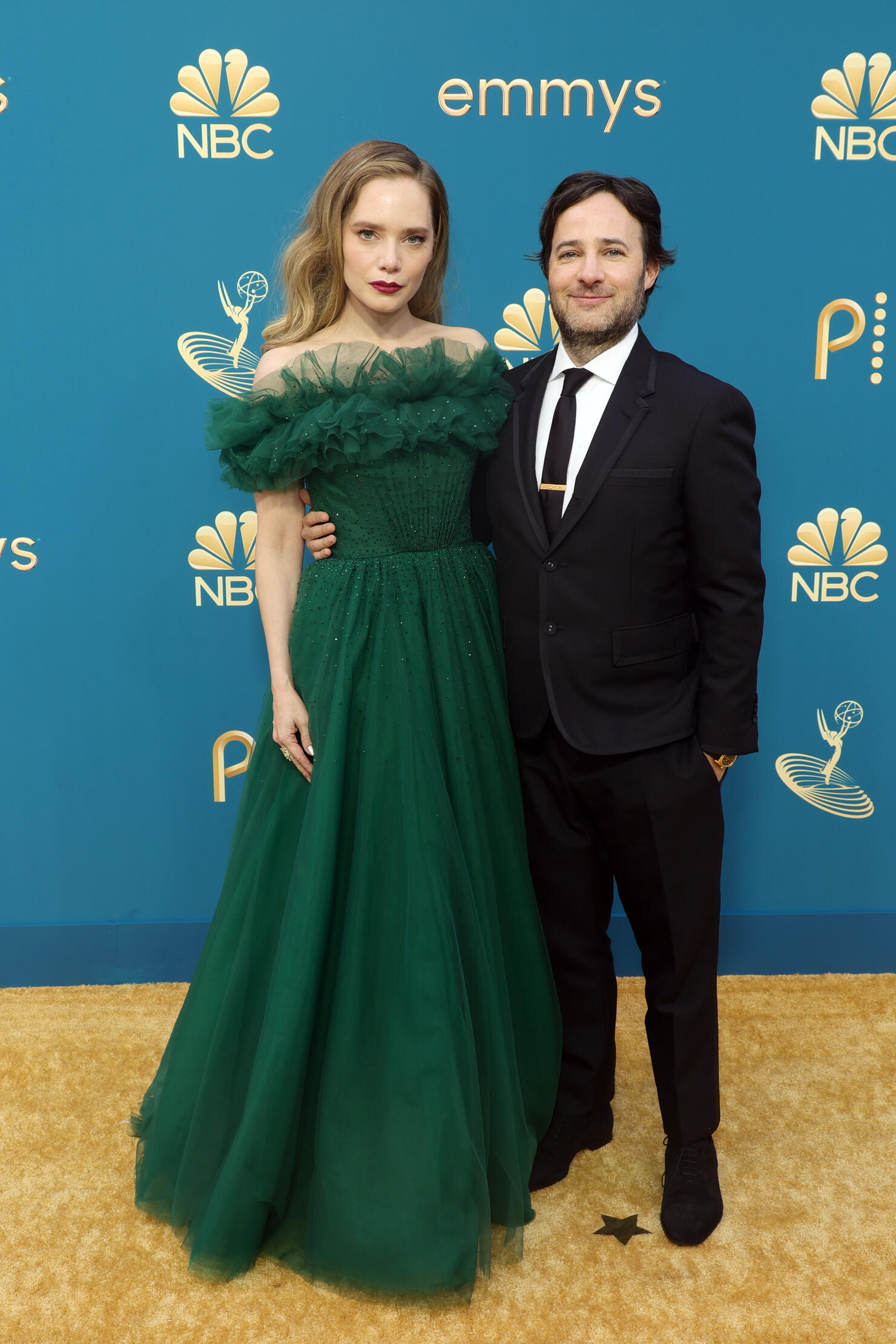 Caitlin Mehner and Danny Strong
Photo: Getty Images