Sponsored Content
These Eco-Friendly Bamboo Sheets Might Be Your Ticket To Dreamland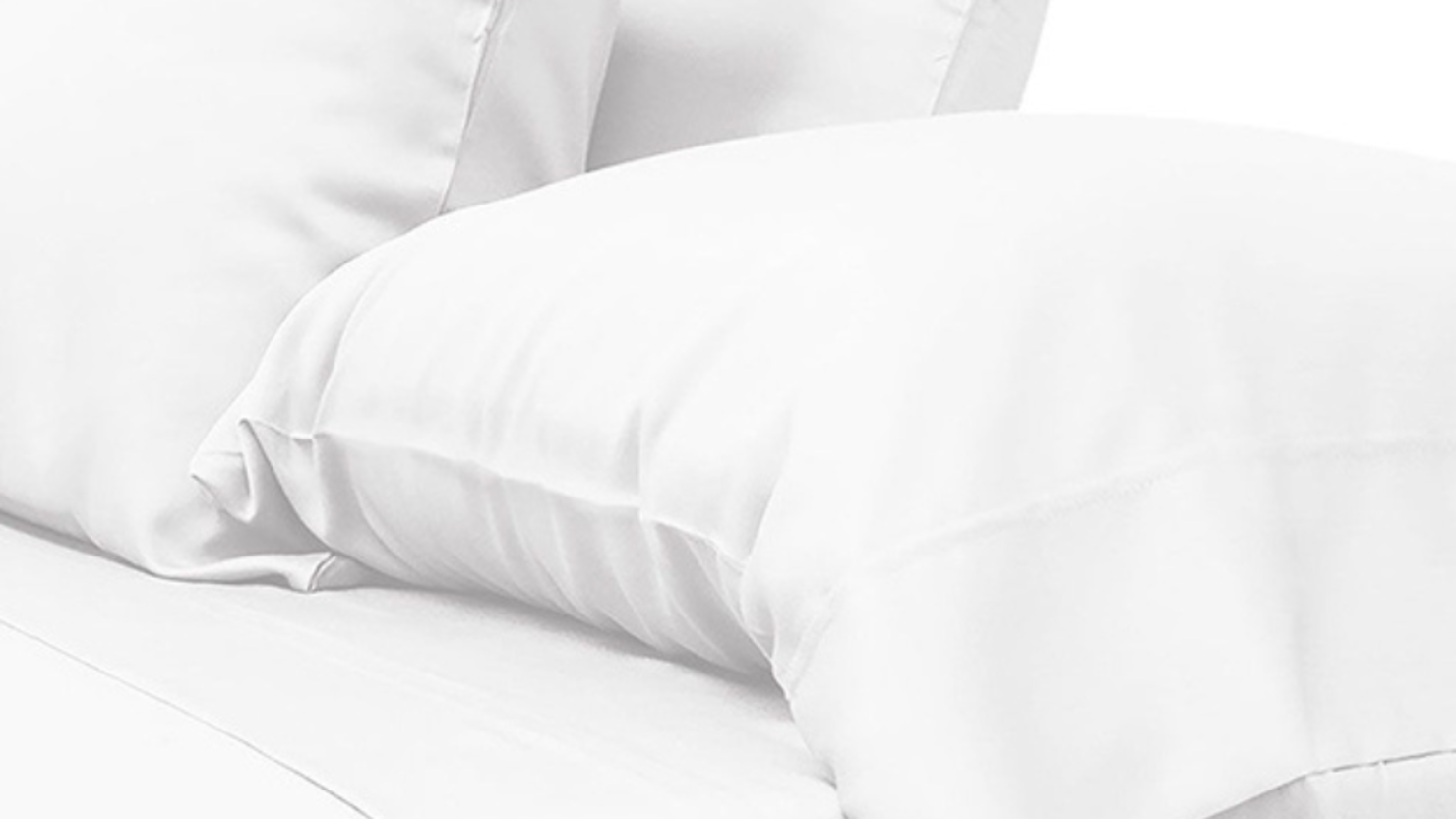 iHeart may be compensated and/or receive an affiliate commission if you buy through our links.
If you haven't had the joy of slipping yourself between sheets made with bamboo, you're missing out on one of life's little pleasures. It may not sound particularly enticing, but believe us. The feel of this fabric against your skin is akin to snuggling up to a koala bear (without the resistance nor fear of bites and scratches). So take a load off, listen to some relaxing music, and let these Cariloha Bedsheets drift you off to dreamland.
Now we're certainly not going to purport that falling into bed between these super-soft, ultra-cozy sheets is going to cure all that ails you, but we think that it's a step in the right direction. Imagine yourself after a hard day — whether it be at the office, at school, or with the kids — and then imagine allowing yourself to relish what this set offers. Almost as comforting as Mama's chicken soup or Papa's big ol' bear hug, you'll relax under this bedding and let the qualms of the day fade away.
These sheets are made of a premium bamboo-viscose fabric with a comfortable twill weave finish. Their breathability will help keep your body temperature regulated, which is cool in the summer and warm in the winter. With a softness and durability that is reported to surpass 1,000 thread-count Egyptian Cotton, this Cariloha bed set not only offers a touch of opulence but is also environmentally friendly.
With a 4.2-star rating on Amazon, they have been featured on Ellen, The View, Good Morning America, CNN, and Oprah, as well as in The Wall Street Journal, Forbes, and The New York Times.
Available in four different sizes — twin, full, queen, and king — this classic white sheet set is being offered at $149, $169, $189, and 199 respectively, and includes a flat sheet, a fitted sheet, and two pillowcases (except for the twin size, which only includes one). Smooth and silky, and dare we say, perhaps a little hedonistic, you'll soon be sleeping and dreaming in luxury. You can thank us in the morning.
Prices subject to change.
This paid content is provided by Stack Commerce . The views and opinions expressed do not necessarily represent those of iHeart.