Watch Geddy Lee, Alex Lifeson Perform 'Working Man' For Taylor Hawkins
By Andrew Magnotta @AndrewMagnotta
October 3, 2022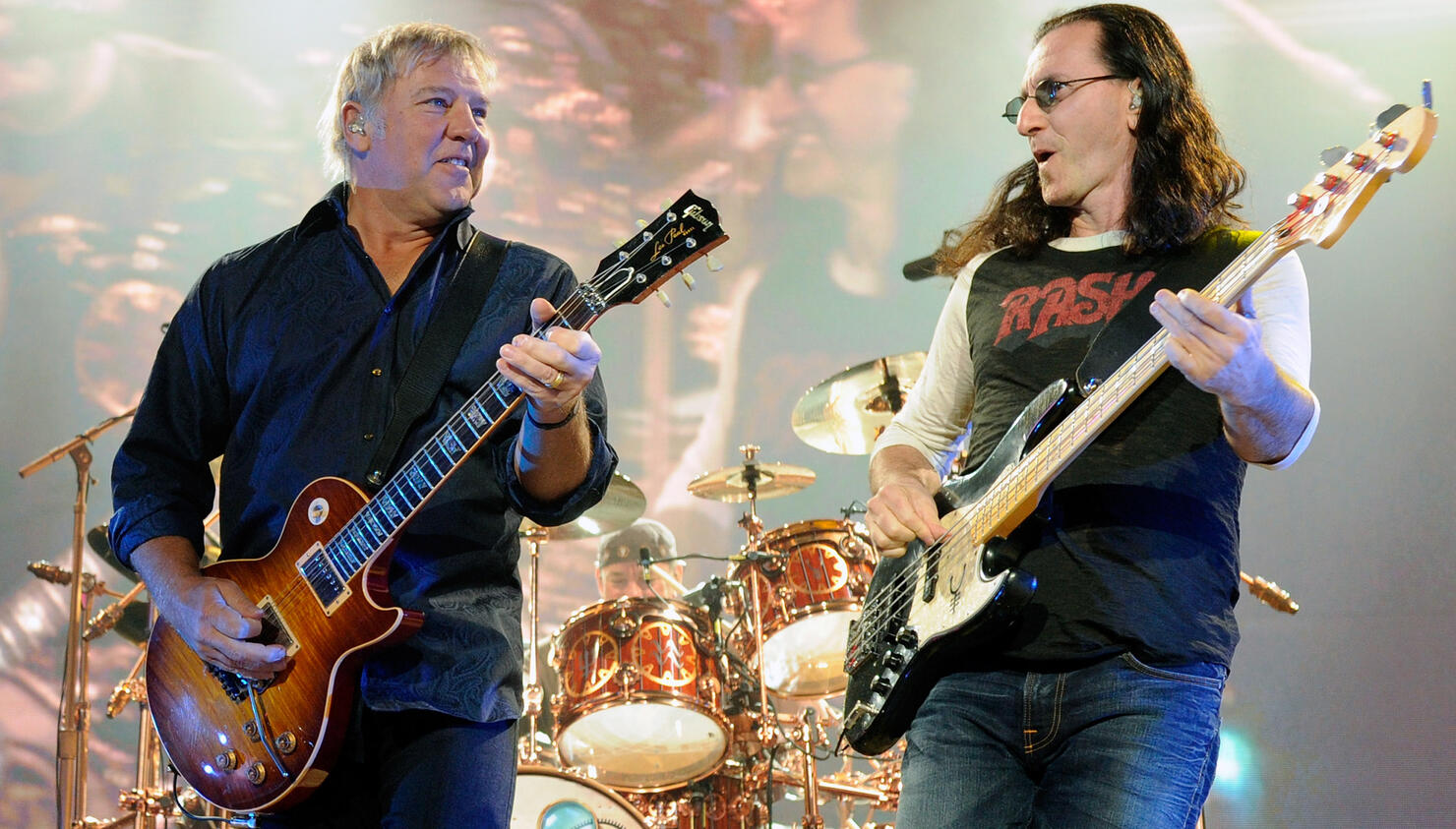 Photo: Getty Images North America
RUSH co-founders Geddy Lee and Alex Lifeson joined the Foo Fighters' Dave Grohl, RHCP's Chad Smith and TOOL's Danny Carey onstage last week at the Los Angeles Forum to pay tribute to the late-Taylor Hawkins.
While Lee and Lifeson previously reunited this August at Red Rocks and then again in early-September at the London edition of the Foo Fighters' Hawkins tribute, returning to the Forum seven years after Rush's final concert was held there — and without Neil Peart — made the night extra "bittersweet."
Rush's official social accounts shared pro-shot footage of the Rush duo performing "Working Man" with Smith. They performed "2112 Part 1: Overture" with Grohl and "YYZ" with Carey.
"For the first time since August 1st, 2015 we returned to the stage at the LA Forum, scene of the very last performance with our lost brother Neil," the caption beneath the "Working Man" clip read. "This time it was for the second Taylor Hawkins Tribute and sitting behind the throne were 3 wonderful human beings, who also happen to be spectacular drummers.. Dave Grohl, Chad Smith and Danny Carey…. Talk about being spoiled… but the best, yet bittersweet part of this whole deal is that no one would have loved witnessing that more Taylor himself. Rest In Peace Hawk, as we keep Alison, Shane, Annabelle and Everleigh Hawkins along with the entire Foos Family in our thoughts."
Watch the clip via the player below.
Hawkins and the rest of the Foo Fighters inducted Rush into the Rock and Roll Hall of Fame in 2013. The two bands became friends after Lee and Lifeson joined the Foos onstage in 2008 in Toronto to perform "YYZ."
When Neil Peart died in January of 2020 after a long battle with brain cancer, Hawkins praised his groundbreaking work as a drummer, telling Rolling Stone that "Neil Peart had the hands of God. End of story."