Serj Tankian Teases System Of A Down Announcement Coming Next Year
By Andrew Magnotta @AndrewMagnotta
October 24, 2022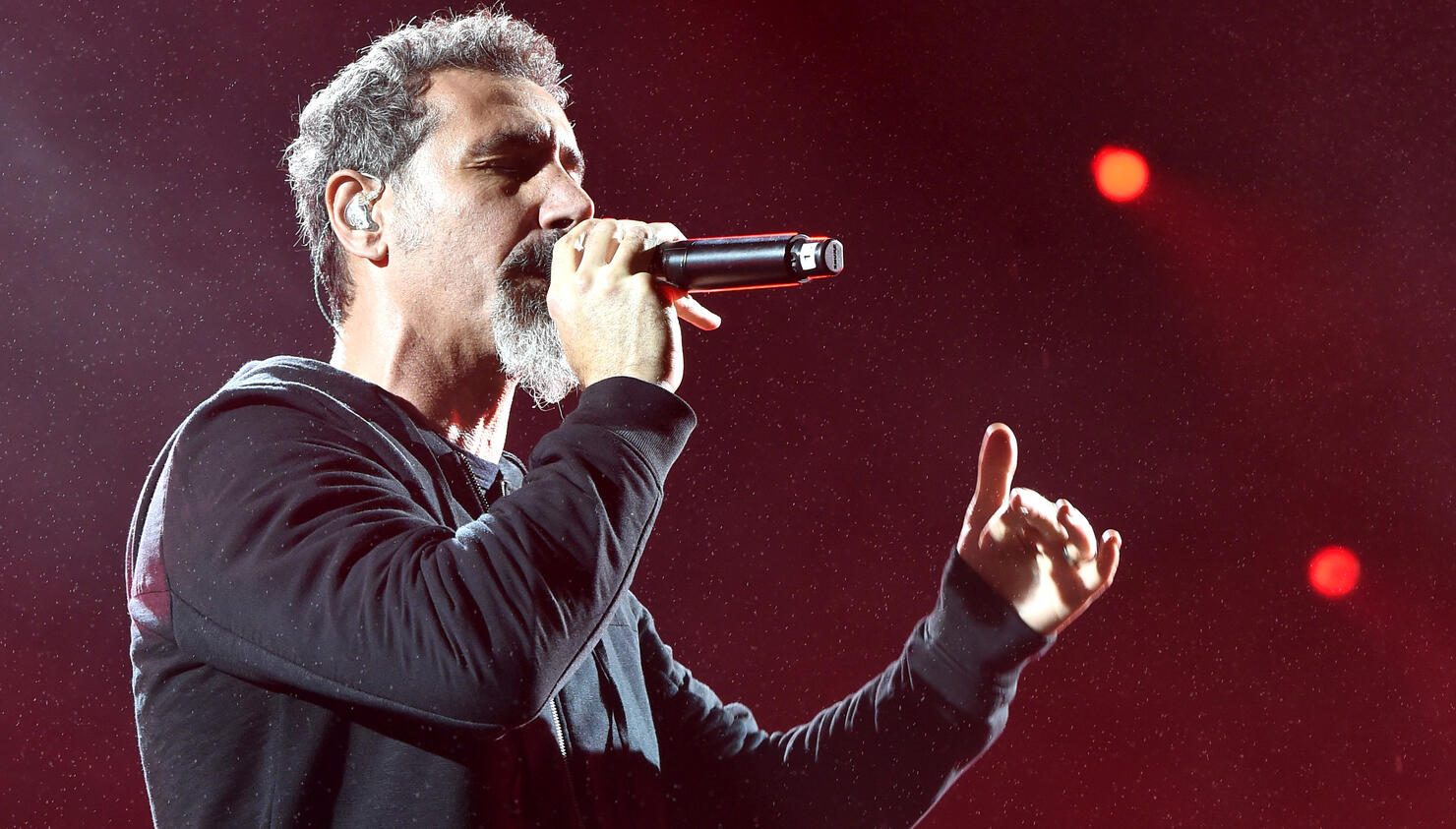 Photo: Getty Images North America
Serj Tankian's response to a recent question about System of a Down is fueling wild speculation about the band's future.
The frontman was asked by Kyle Meredith in a recent interview if he had anything to report from the world of SOAD.
"As of now, we haven't talked about anything," Tankian replied. "We will be making an announcement about something next year that I can't really tell you about. So there is that. But further than that, I can't really say."

While System has toured sparingly over the last decade, the four band members have been unable to reach an agreement on a new album since returning from hiatus in 2011. Tankian's comments, careful as they were, have renewed speculation that a new SOAD album might be on the horizon.
But that's far from the only possibility.
The band finally recorded two new songs in 2020, "Protect the Land" and "Genocidal Humanoidz," which were released to benefit humanitarian efforts in the Artsakh region of Azerbaijan. Within a month, the band raised over $1 million for the cause.
Band members were positive about the recent sessions but maintained that the new songs were done solely with the goal of helping fellow Armenians in need and raising awareness for the situation in Azerbaijan; they did not signal a breakthrough in the band's longstanding creative deadlock.
If Tankian's latest comments were not referring to a new System of a Down album, they could well be in reference to a new tour or perhaps a milestone anniversary edition reissue.
System of a Down's debut album will celebrate its 25th anniversary in 2023.
Watch Tankian's full conversation with Kyle Meredith via the player above.
Tankian's latest release is his, Perplex Cities, EP. Go here for more information.