Former Vikings Co-Defensive Coordinator Adam Zimmer Dead At 38
By Jason Hall
November 1, 2022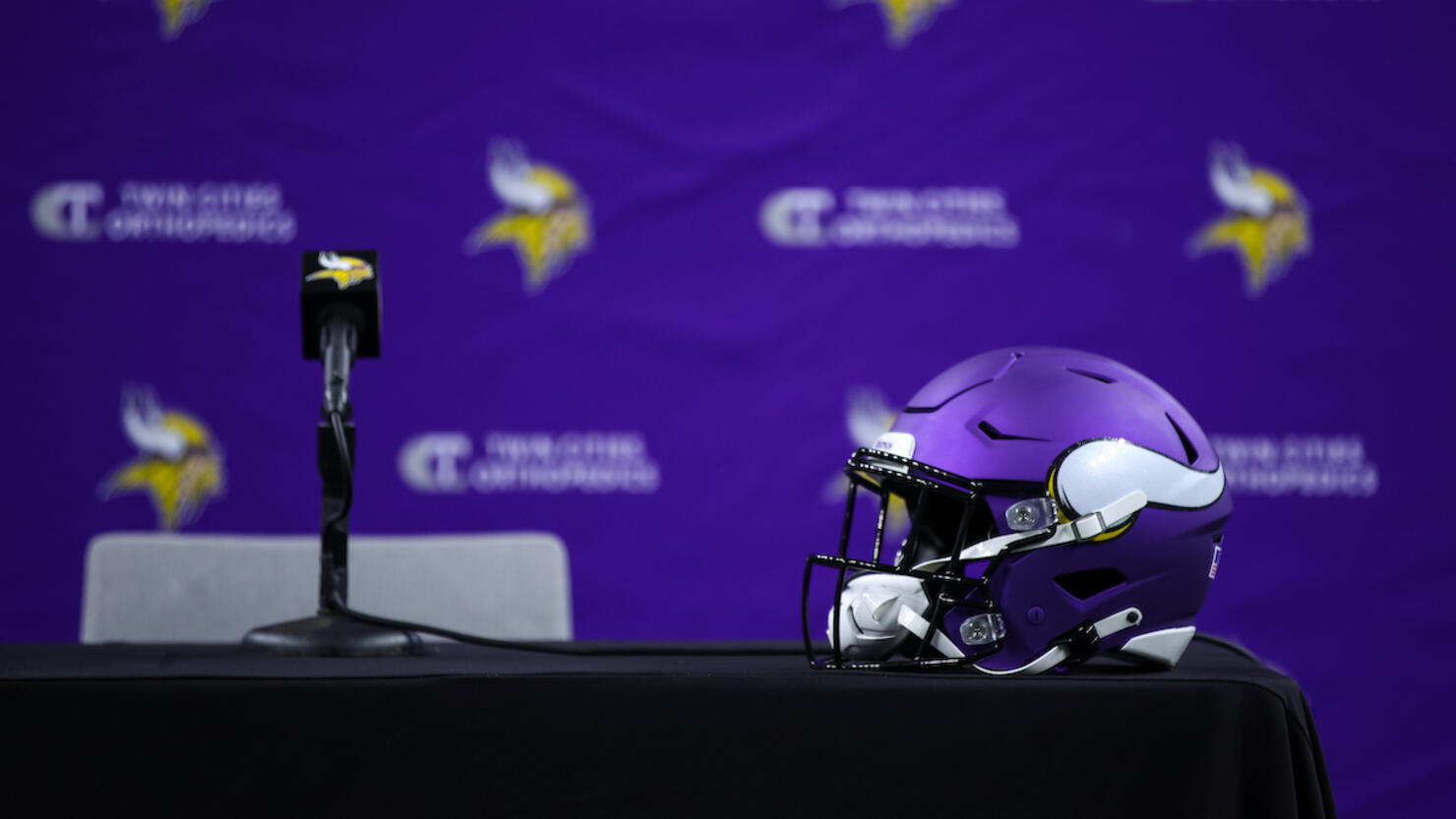 Photo: Getty Images North America
Former Minnesota Vikings co-defensive coordinator Adam Zimmer, the son of the team's former head coach Mike Zimmer, has died at the age of 38, his sister, Corri Zimmer White, announced in a post shared on her Instagram account Tuesday (November 1) morning.
"I lost my big brother yesterday," White wrote. "The kindest, sweetest, family loving, sports obsessed soul there ever was. I've felt pain like this once before but it's been a while and I didn't know I was able to feel like this again. My heart is shattered and it hurts so bad. I don't know how to juggle being a mom to one year old twin boys and the grief of losing my brother so unexpectedly. I'm so lost, I'm so overwhelmed, I'm so heartbroken."
The Vikings issued a statement in response to Zimmer's death on Tuesday.
"We are heartbroken to hear about the passing of Adam Zimmer," the statement read. "Adam was a kind, respectful man, and over his years in Minnesota, it was evident he cared tremendously about his family, his players, his fellow coaches and the Vikings front office staff. Our thoughts are with Mike, Corri, Marki and the entire Zimmer family."
Zimmer had worked as an analyst with the Cincinnati Bengals in July, following several seasons coaching under his father in Minnesota.
The younger Zimmer joined the Vikings staff with his father in 2014, initially serving as a linebackers coach before adding co-defensive coordinator to his title in 2020, working alongside Andre Patterson, who also took on the duties while retaining his role as defensive line coach.
Adam Zimmer had also worked as an assistant linebackers coach for the New Orleans Saints from 2006-09 and the Kansas City Chiefs from 2010-12, before working as an assistant defensive backs coach for the Cincinnati Bengals in 2013, joining his father during his final season as the team's defensive coordinator before being hired as the Vikings' head coach.
Mike Zimmer is currently working as an analyst for Jackson State University under head coach Deion Sanders, who he coached during their shared tenures with the Dallas Cowboys.