Jo Dee Messina Joins Forces With Cole Swindell For A 'Full Circle Moment'
By Kelly Fisher
November 7, 2022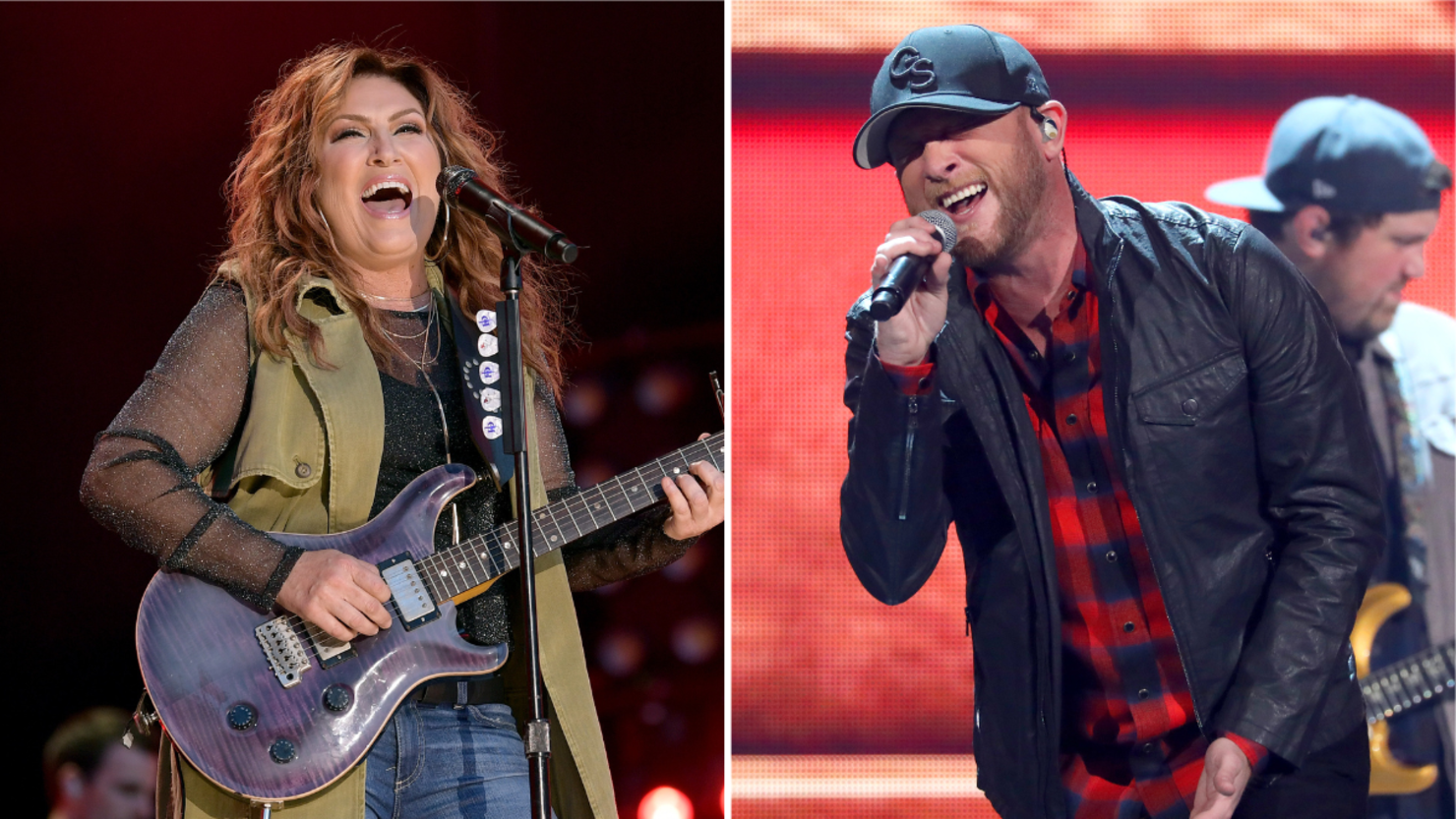 Jo Dee Messina joined forces with Cole Swindell on a remixed version of "She Had Me At Heads Carolina," Swindell's spin on the iconic '90s anthem. Swindell released the song on his 13-track album Stereotype, which released earlier this year. Based on Messina's "Heads Carolina, Tails California," Swindell's version quickly became a fan-favorite single:
"'Heads Carolina, tails California'/ Maybe she'd fall for a boy from South Georgia/ She's got the bar in the palm of her hand/ And she's a '90s country fan like I am/ Hey, I got a Chevy, she can flip a quarter/ I'd drive her anywhere from here to California/ When this song is over, I gotta find her/ 'Cause she had me at 'Heads Carolina'"
The "She Had Me At Heads Carolina" remix finally dropped on Monday (November 7). Swindell previously teased it when he premiered the music video for the original Stereotype anthem in August. The karaoke-themed video featured Messina as the bartender of a Printer's Alley bar in Nashville Tennessee, though she hadn't joined Swindell on a remixed version of the song yet. Swindell addressed that when he fielded some questions during a live Q&A session on Instagram before he debuted the music video.
"I would say so, yes," Swindell said at the time, when asked whether he would release a version of the song with Messina. "It's so funny reading the comments. It's like 'dude…you gotta get Jo Dee on this,' and I just want y'all to know, trust me, I know that's been the plan from the beginning. Nobody knew what to expect with this song and the reaction has been insane. …Yeah, we're figuring something out. Don't worry. Me and my team, we want Jo Dee on something and we're figuring that out now, so y'all be patient. I promise, it's gonna be worth it when we figure out what we wanna do."
Swindell said on his social media channels on Monday morning: "Did y'all really think we were gonna leave you hanging without releasing a version of this song w/ [Jo Dee Messina]?!? Such a full circle moment for this here 90's Country fan… the 'She Had Me At Heads Carolina' Remix is OUT NOW!"