Country's Biggest Stars Stun On The 2022 CMAs Red Carpet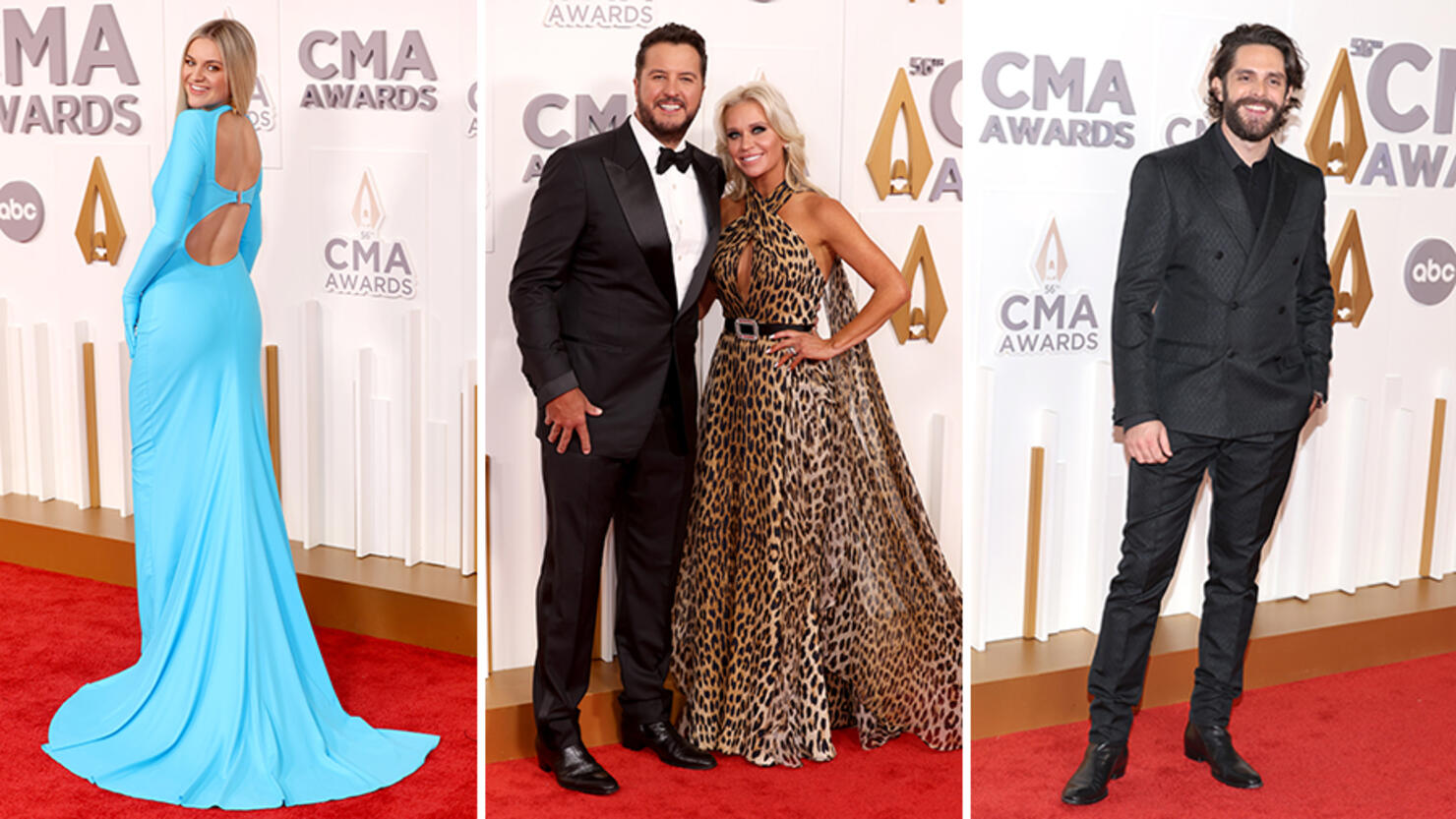 It's Country's biggest night and its stars sure dressed for the occasion. On Wednesday, November 9th, massive Country music stars like Luke Combs and Miranda Lambert descended upon the red carpet in their finest gowns and suits for the 56th annual CMA Awards. 
This year's highly-anticipated awards ceremony is hosted by Luke Bryan and retired NFL star, Peyton Manning. In a previous statement, Bryan got fans pumped for the big night. "Being a part of such a historical night that honors my peers and Country Music is such a privilege. When I was asked if Peyton Manning was someone I would consider cohosting with I didn't hesitate...I know he's been to the CMA Awards before, but he's never been with me. Hey Peyton, I hope you're ready for the night of your life!"
The 2022 CMAs will see Entertainer of the Year nominees Carrie Underwood and Lambert join forces with Reba McEntire for an opening number that will honor the life of late Country Music Hall of Famer Loretta Lynn. Another late Hall of Famer Jerry Lee Lewis will also be honored with a performance by Elle King and the Black Keys. 
As artists are recognized for their contributions to Country music, fans will be treated to performances by the likes of Kelsea Ballerini, Dierks Bentley, Chris Stapleton, Carly Pearce, and many more.
1 of 93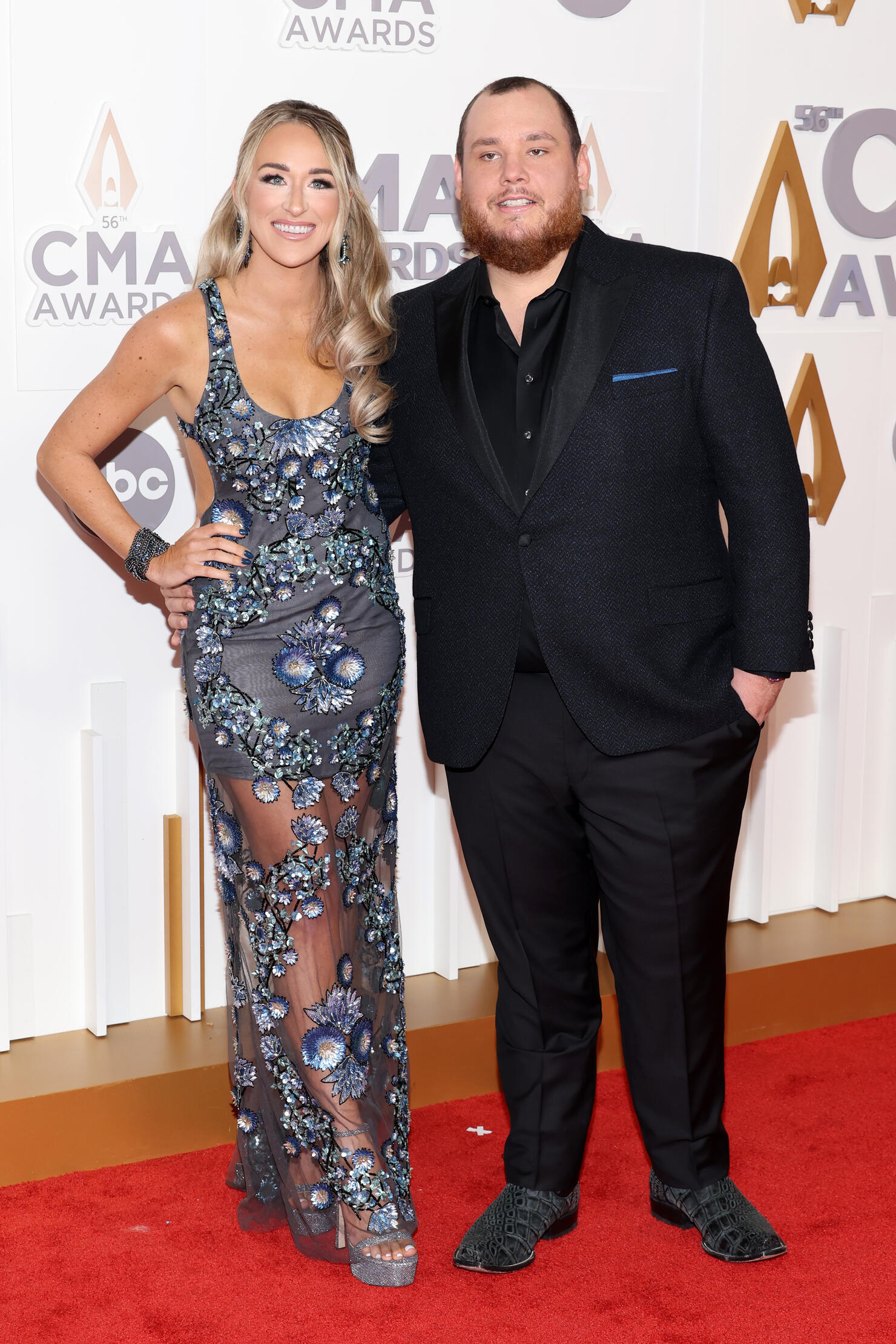 Nicole Hocking and Luke Combs
Photo: Getty Images
2 of 93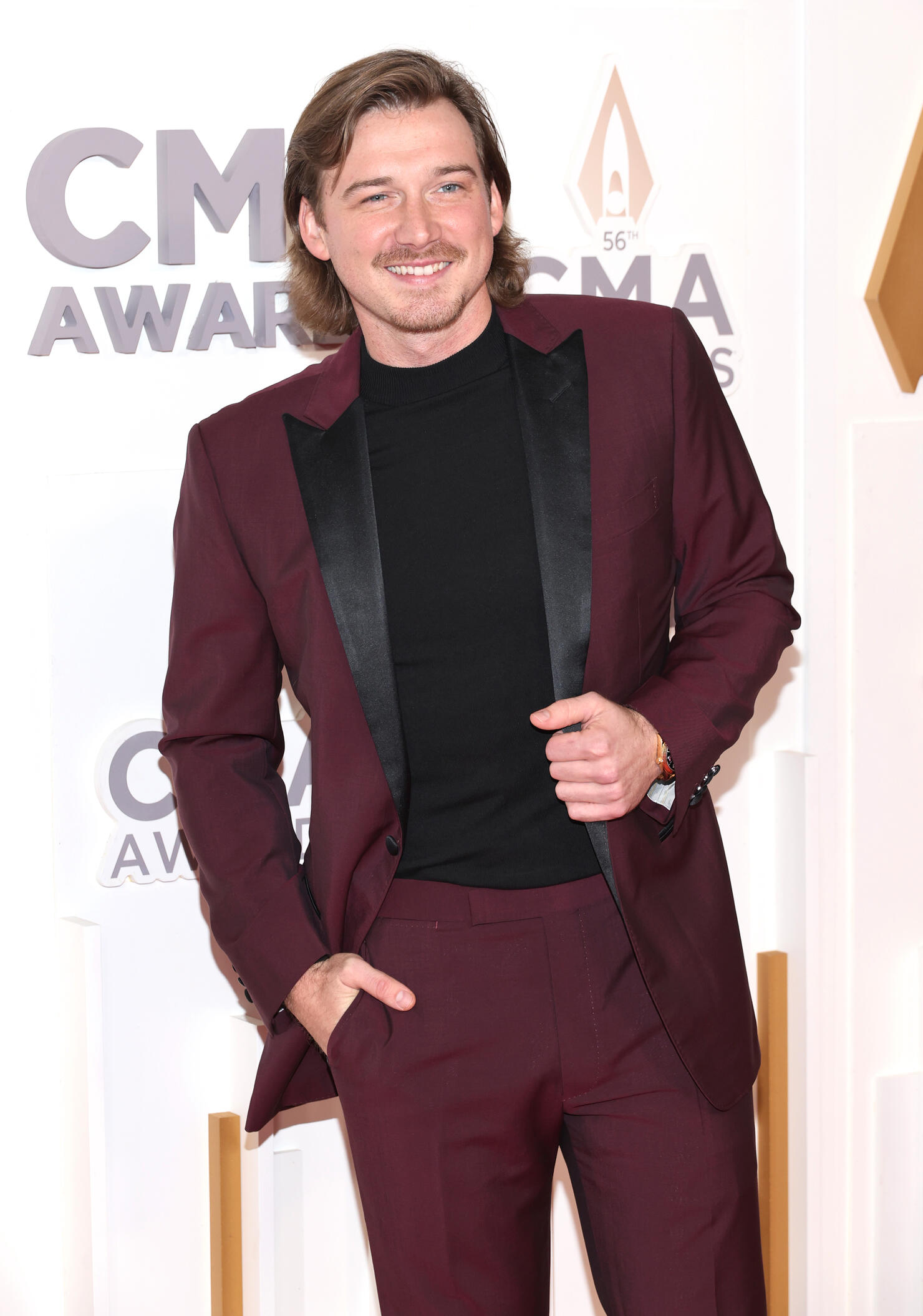 Morgan Wallen
Photo: Getty Images
3 of 93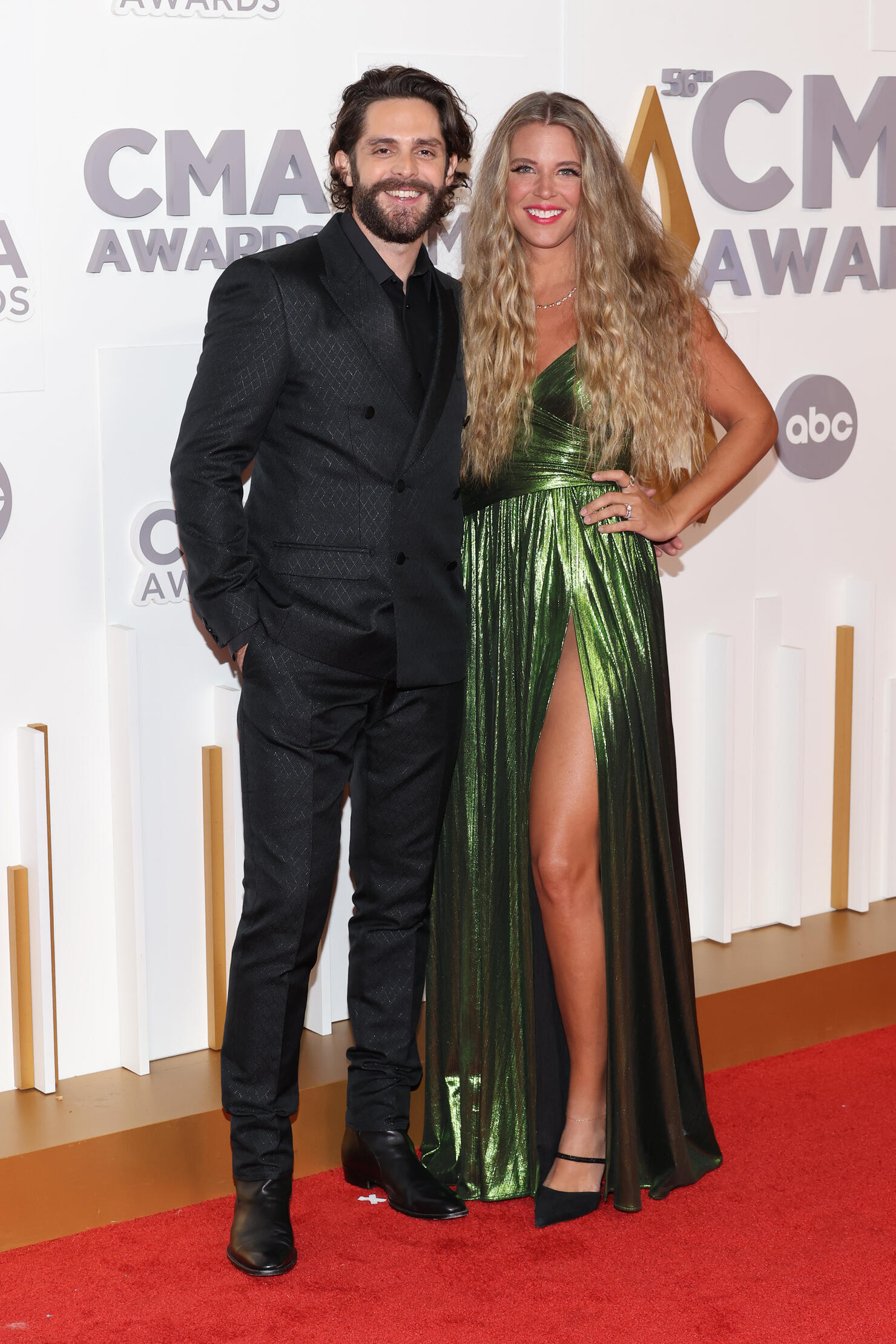 Thomas Rhett and Lauren Akins
Photo: Getty Images
4 of 93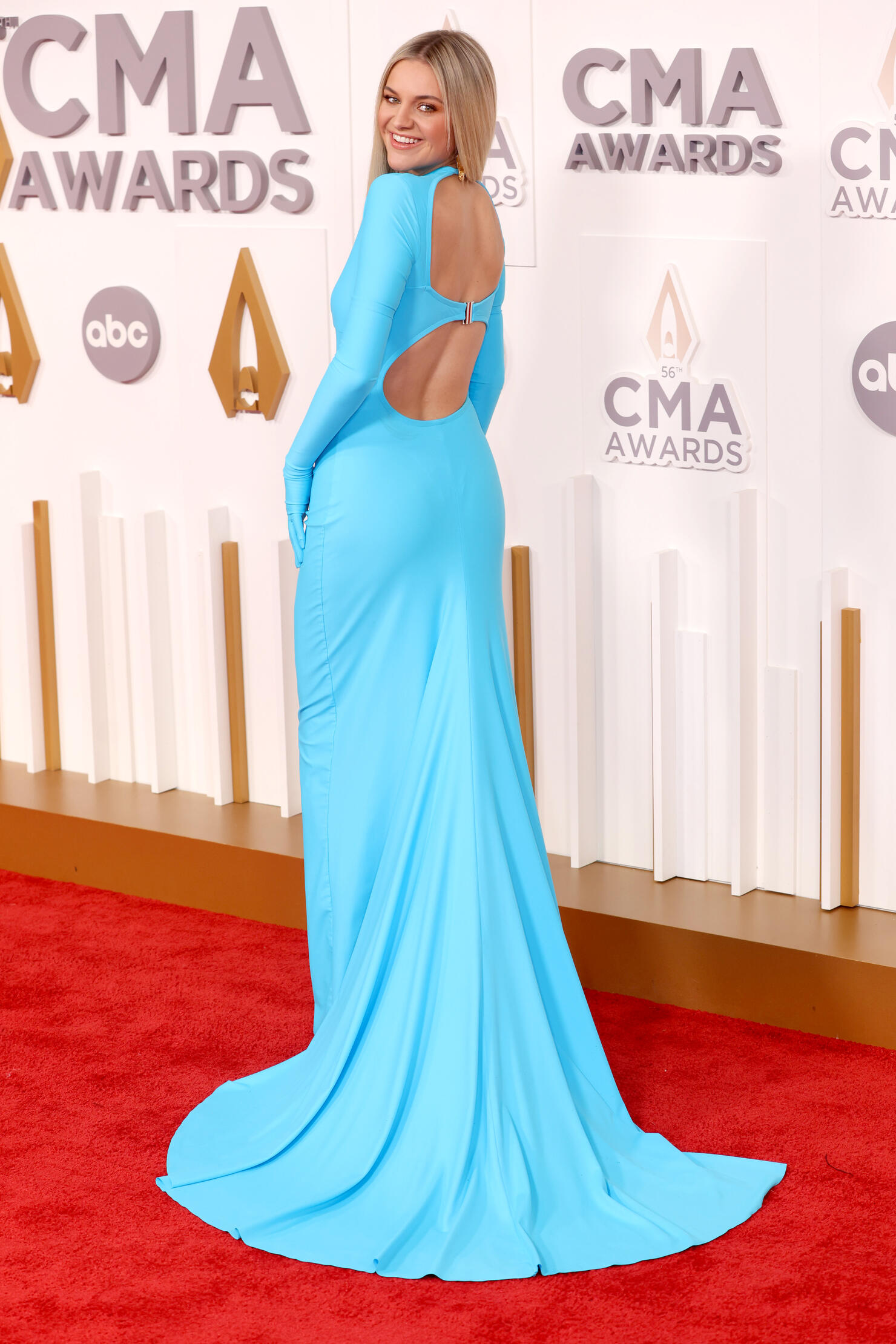 Kelsea Ballerini
Photo: Getty Images
5 of 93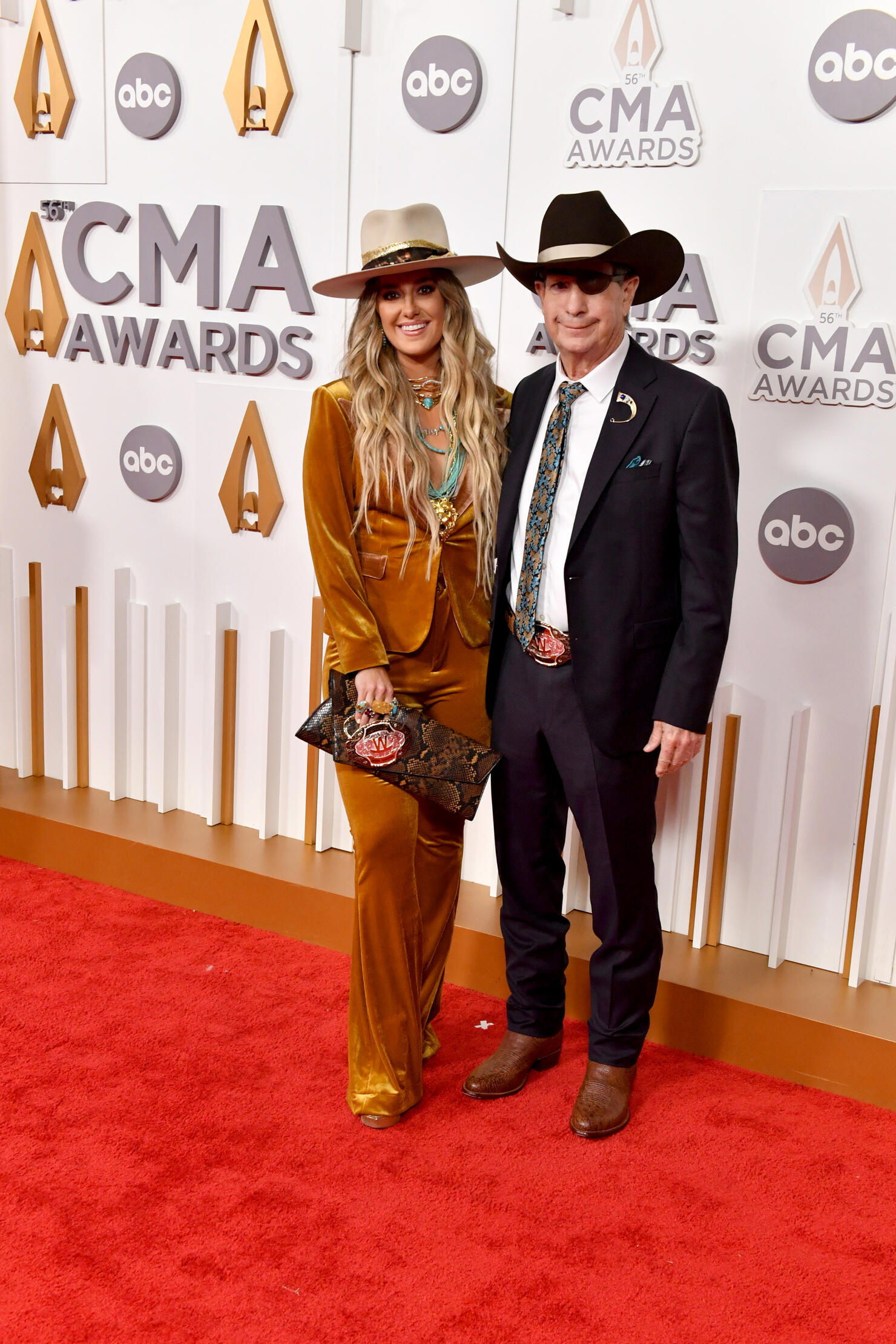 Lainey Wilson and Brian Wilson
Photo: Getty Images
6 of 93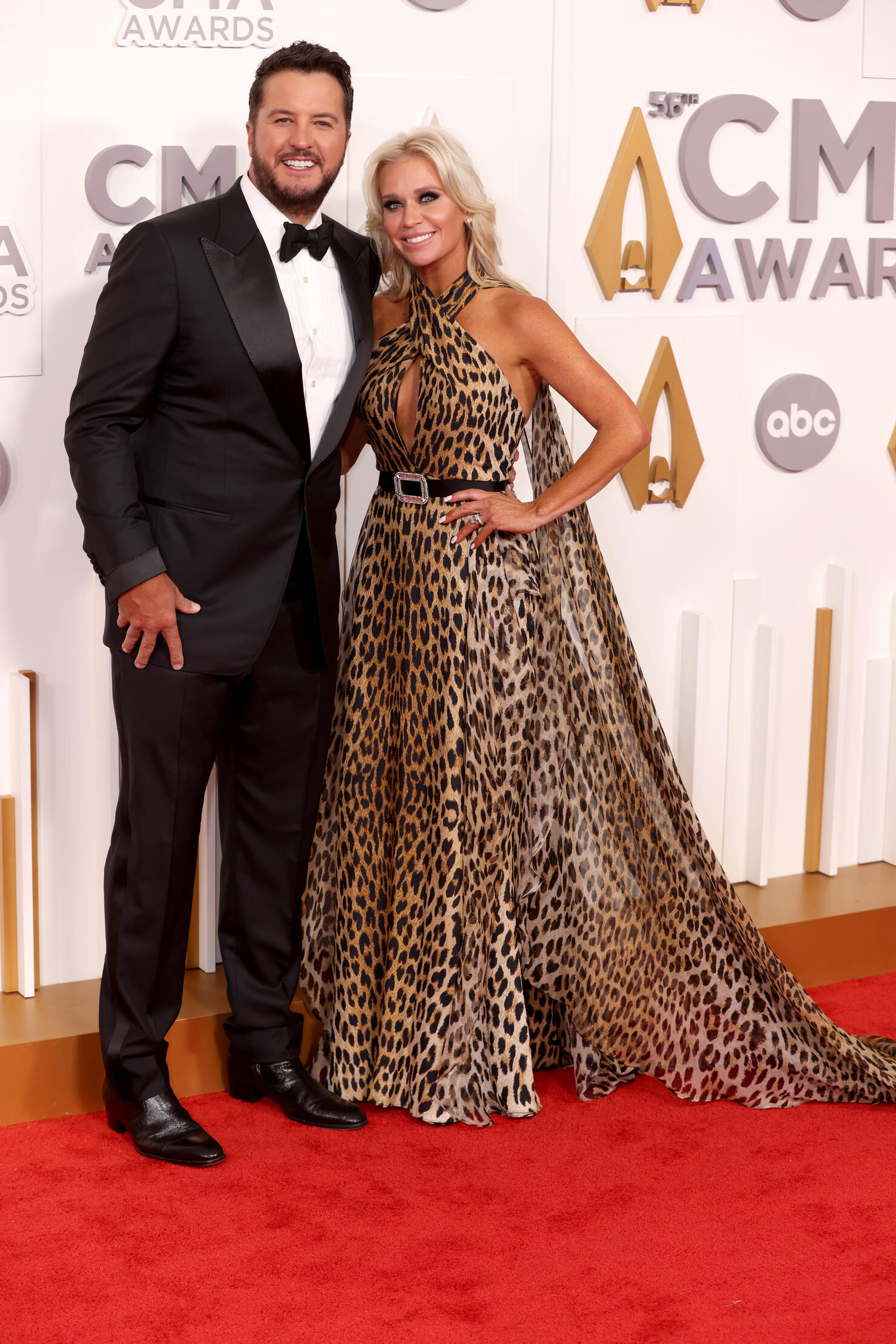 7 of 93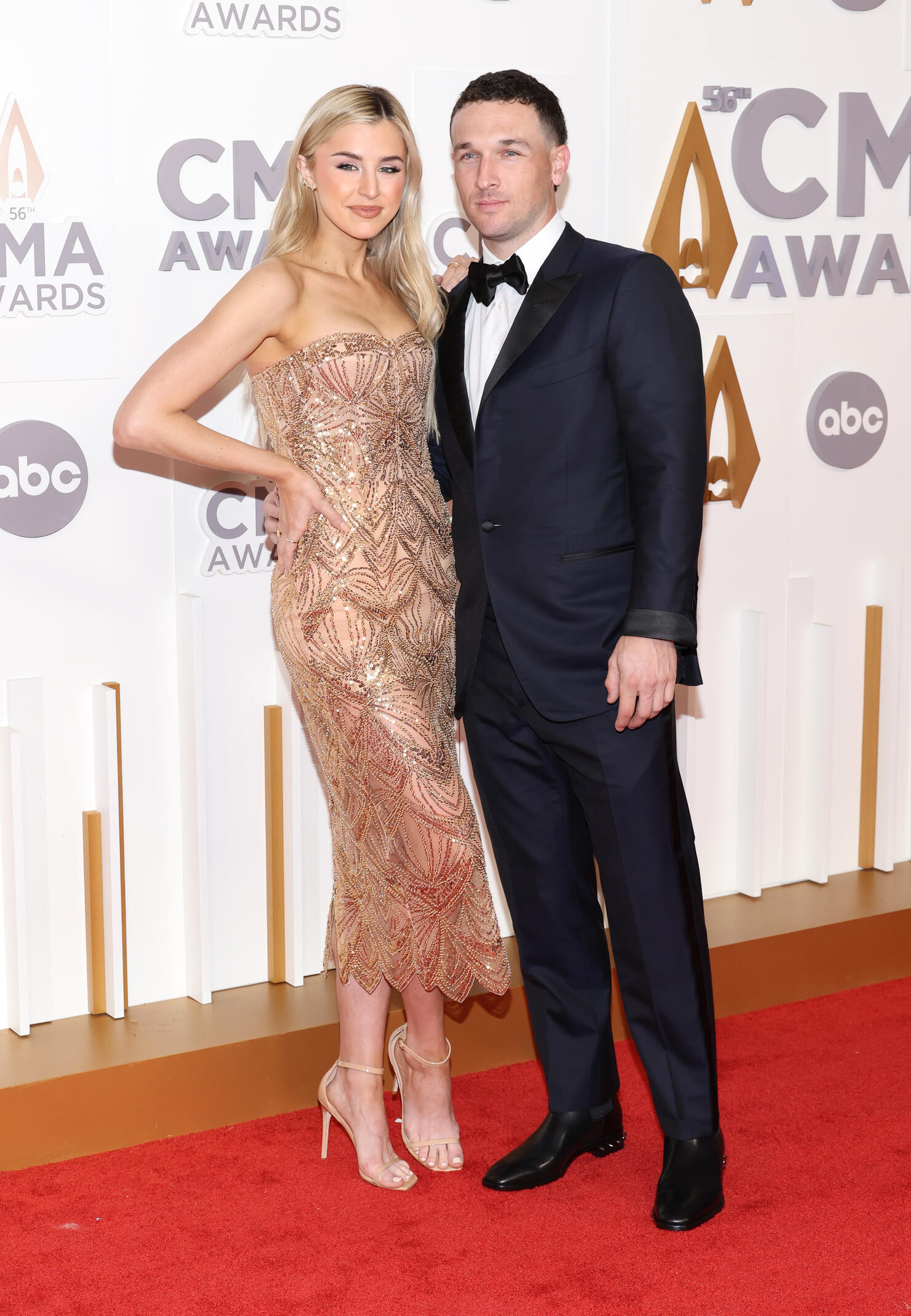 Reagan Bregman and Alex Bregman
Photo: Getty Images
8 of 93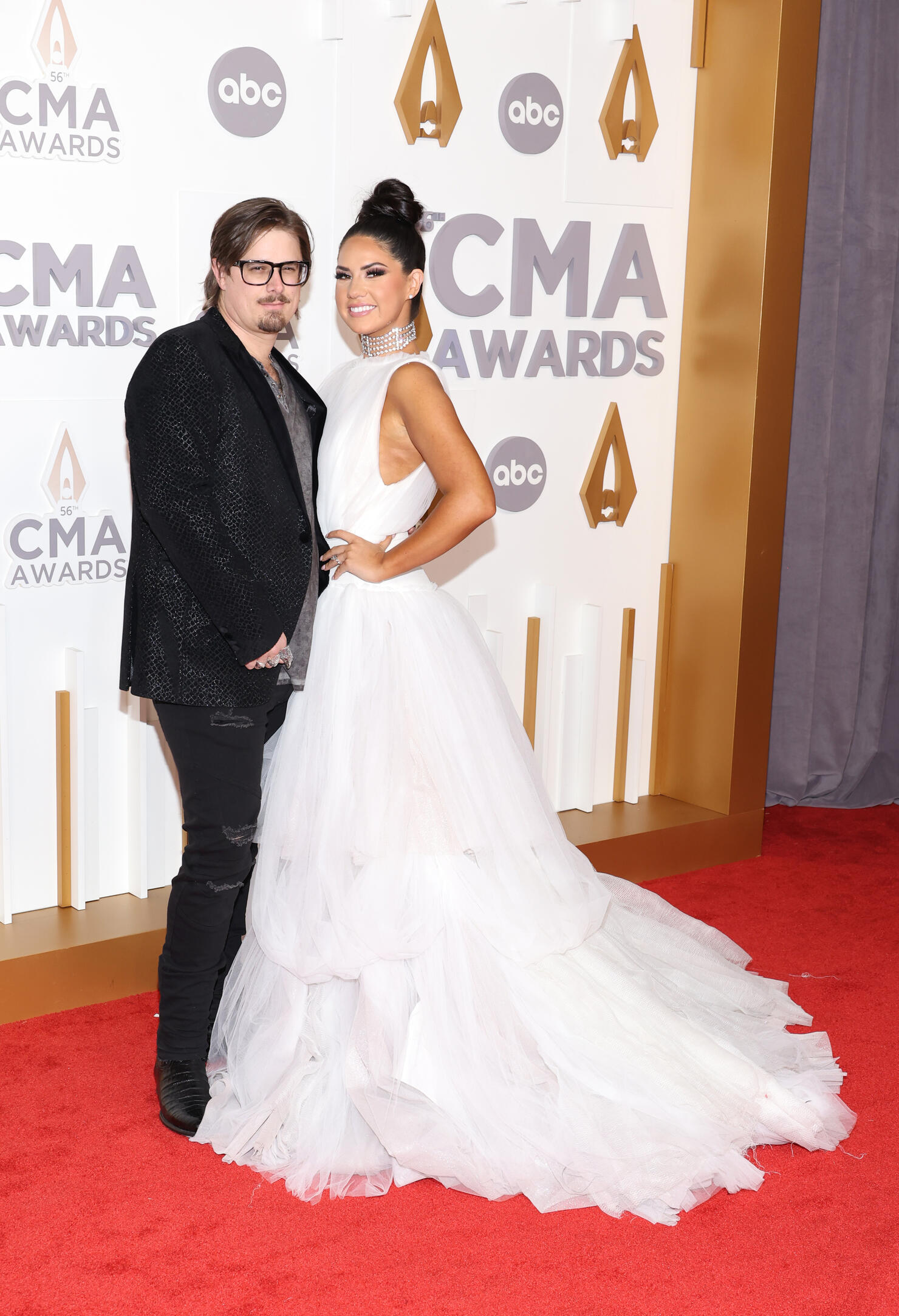 HARDY and Caleigh Ryan
Photo: Getty Images
9 of 93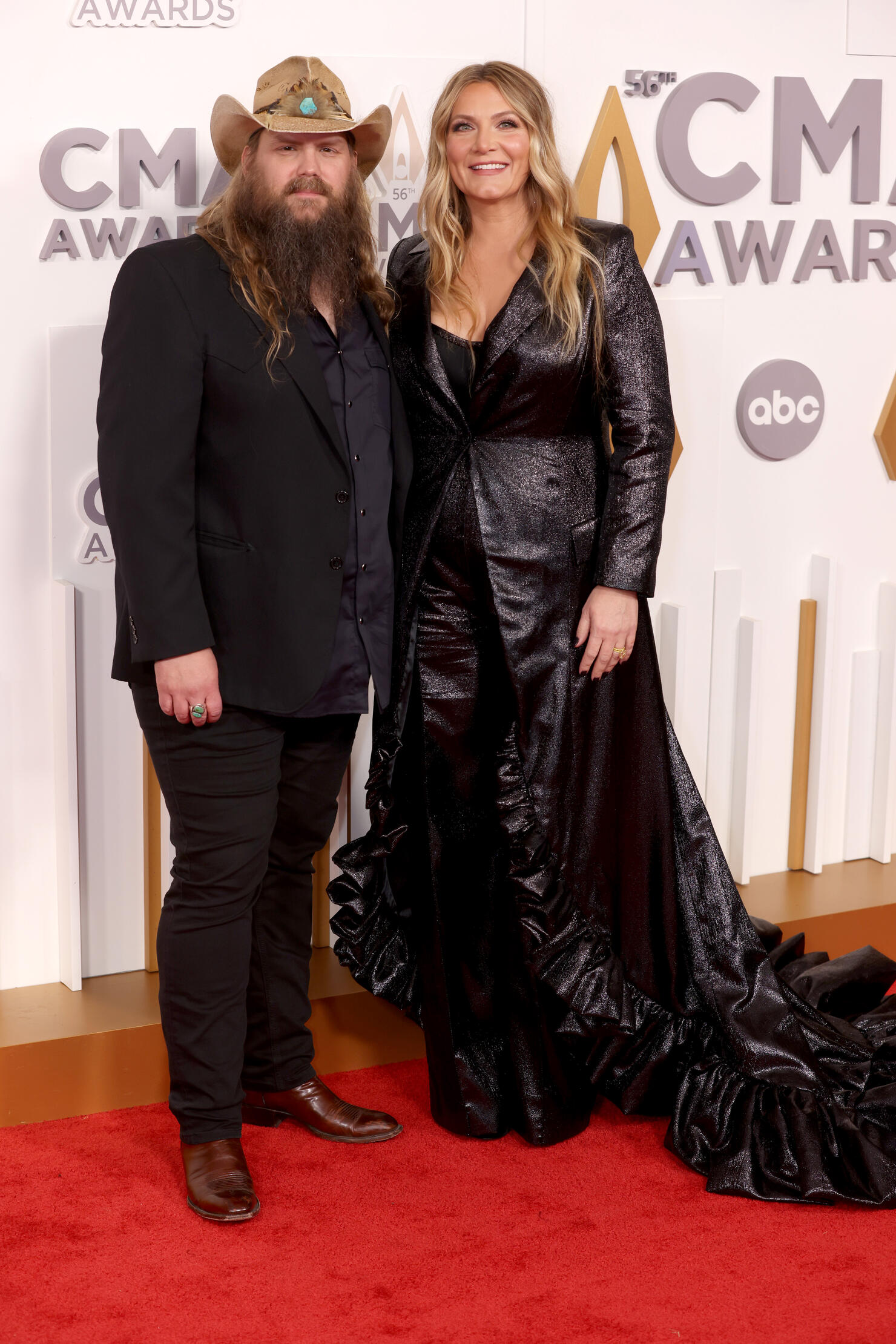 Chris Stapleton and Morgane Stapleton
Photo: Getty Images
10 of 93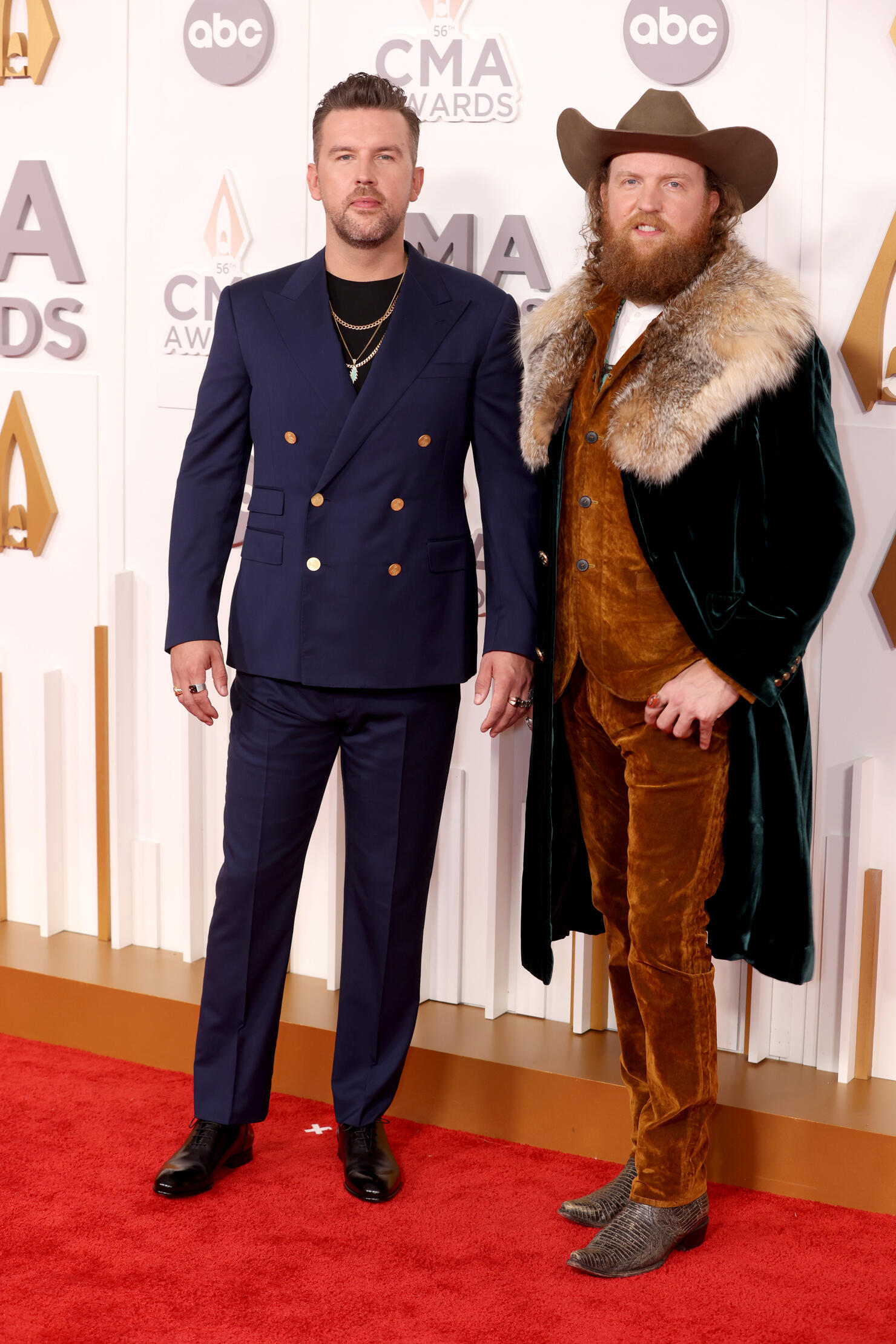 11 of 93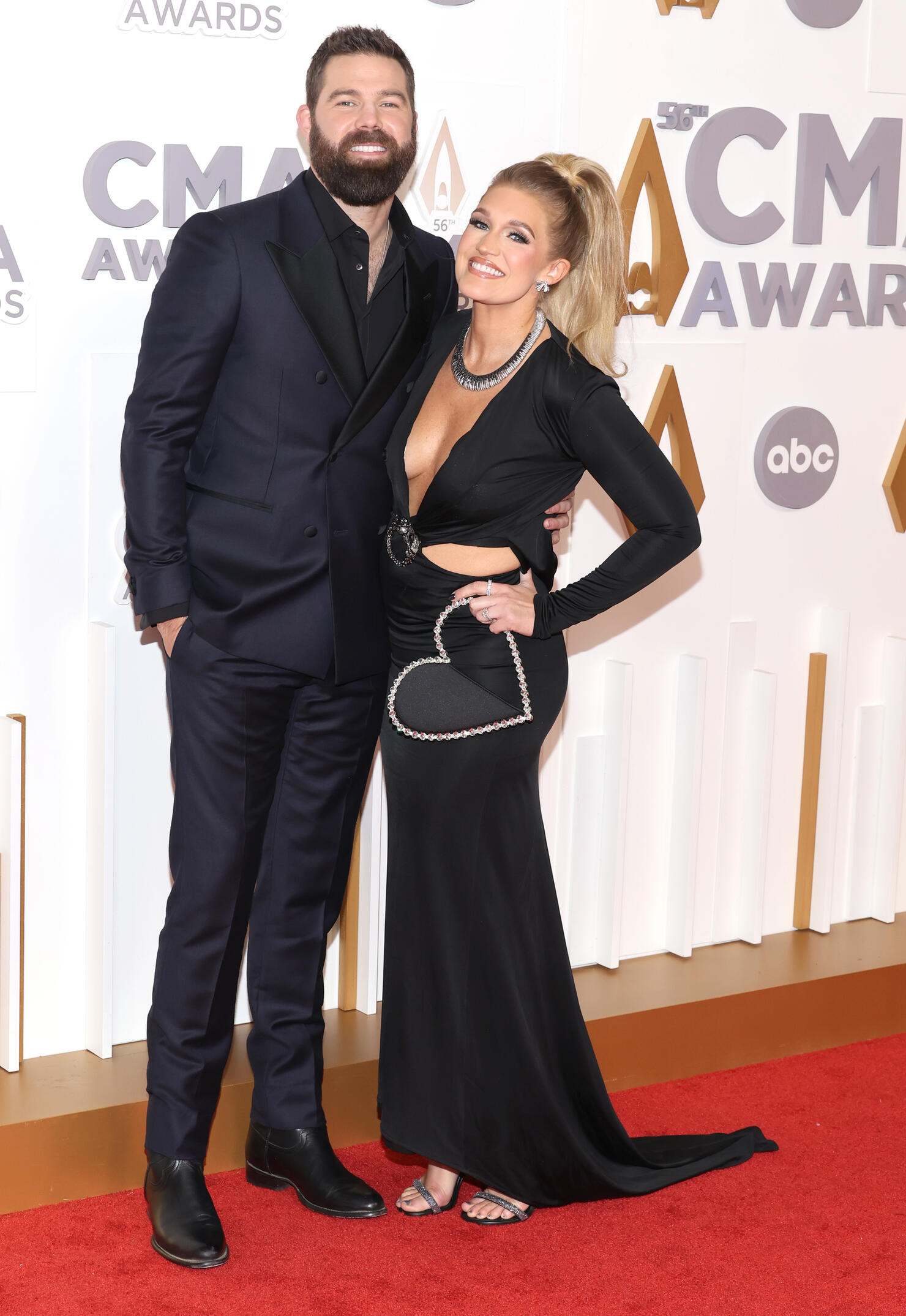 Photo: Getty Images North America
12 of 93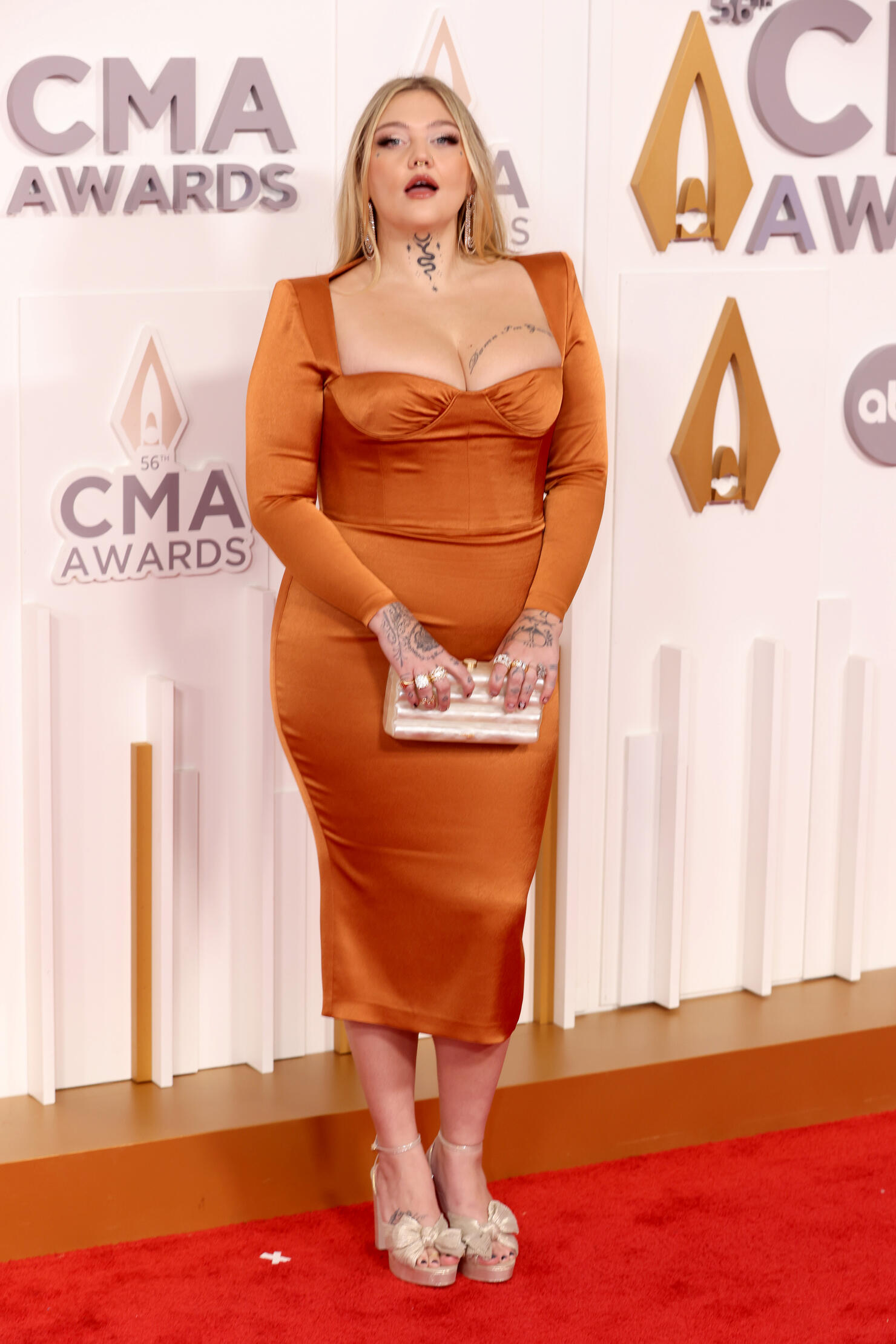 13 of 93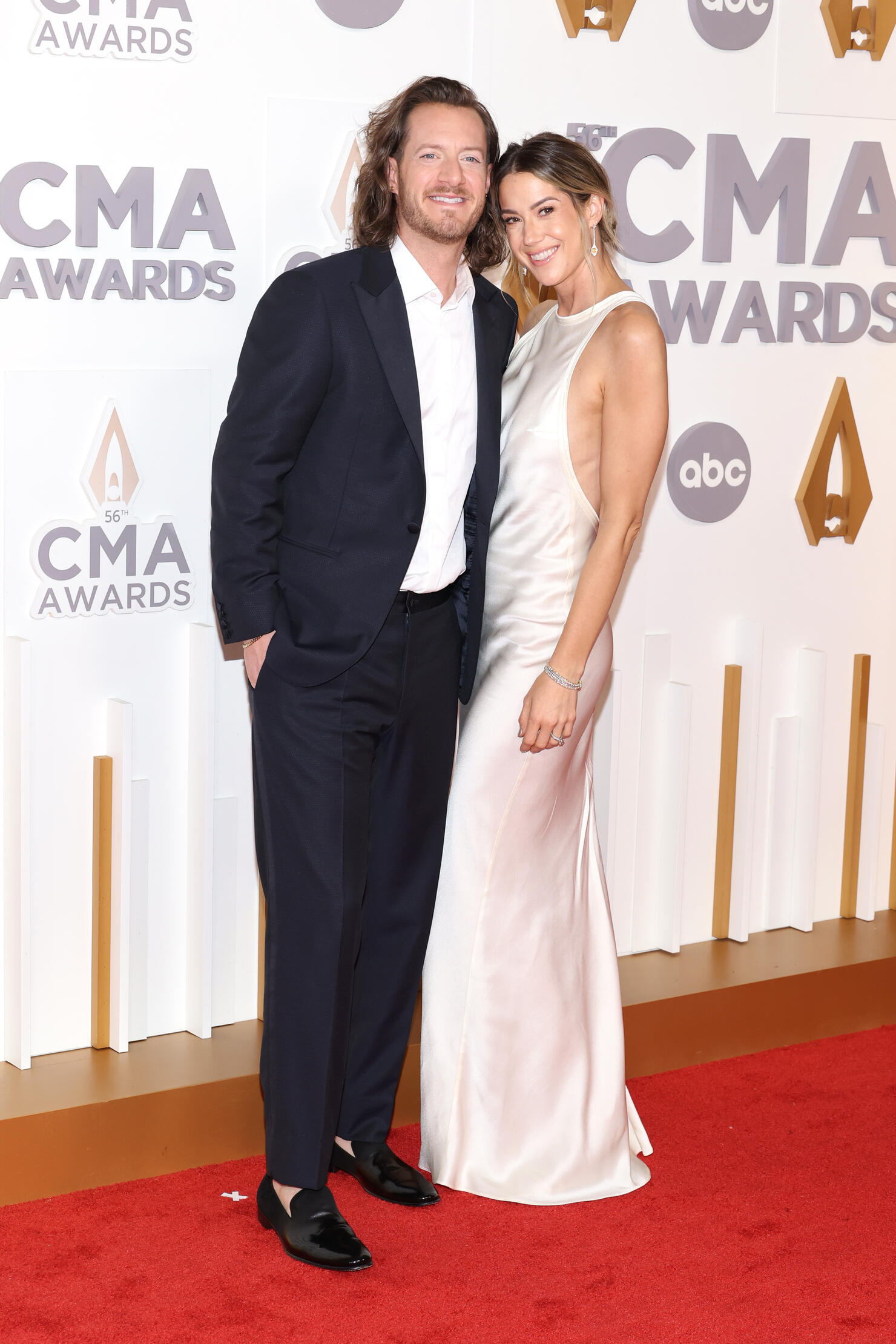 Tyler Hubbard and Hayley Hubbard
Photo: Getty Images
14 of 93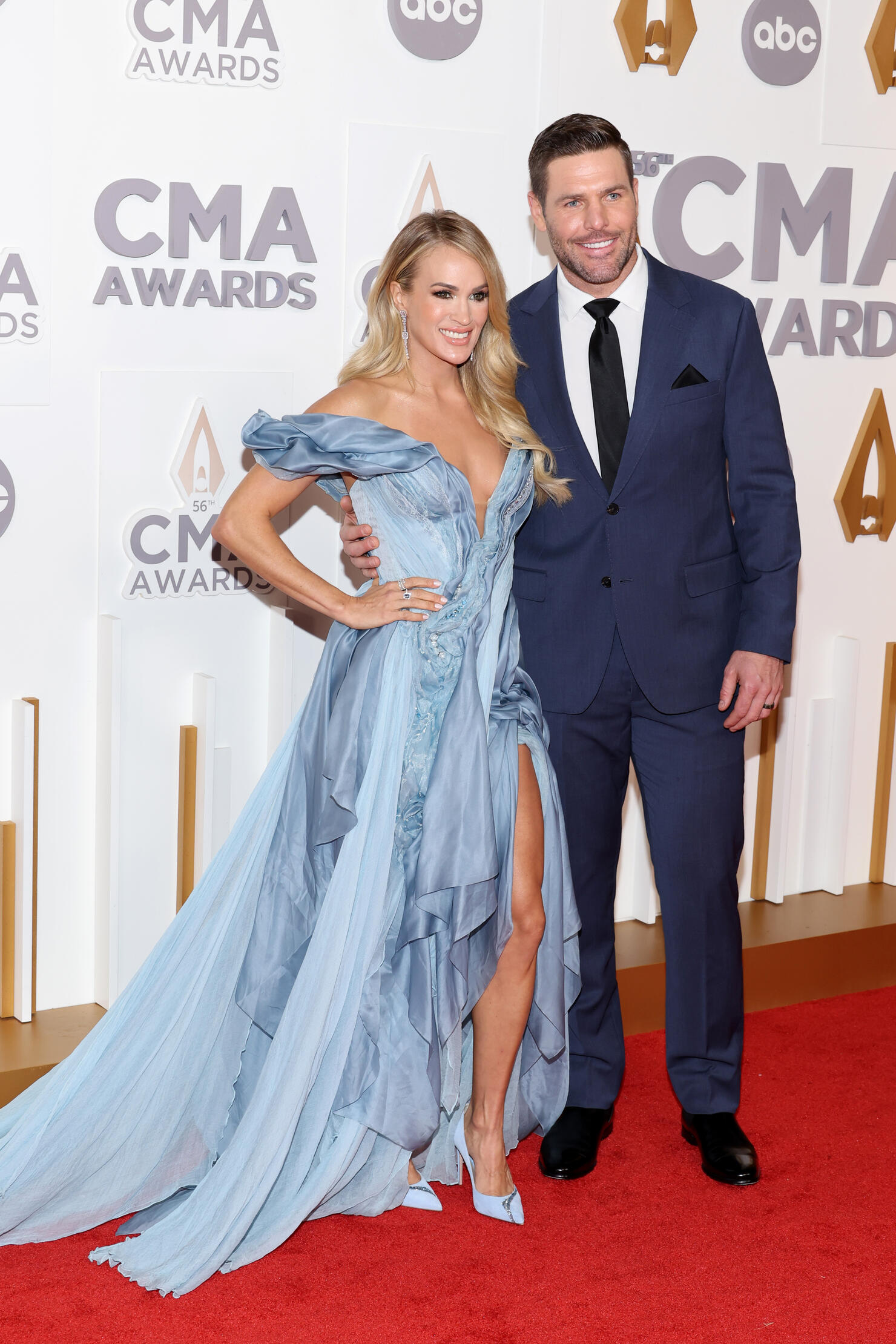 Photo: Getty Images North America
15 of 93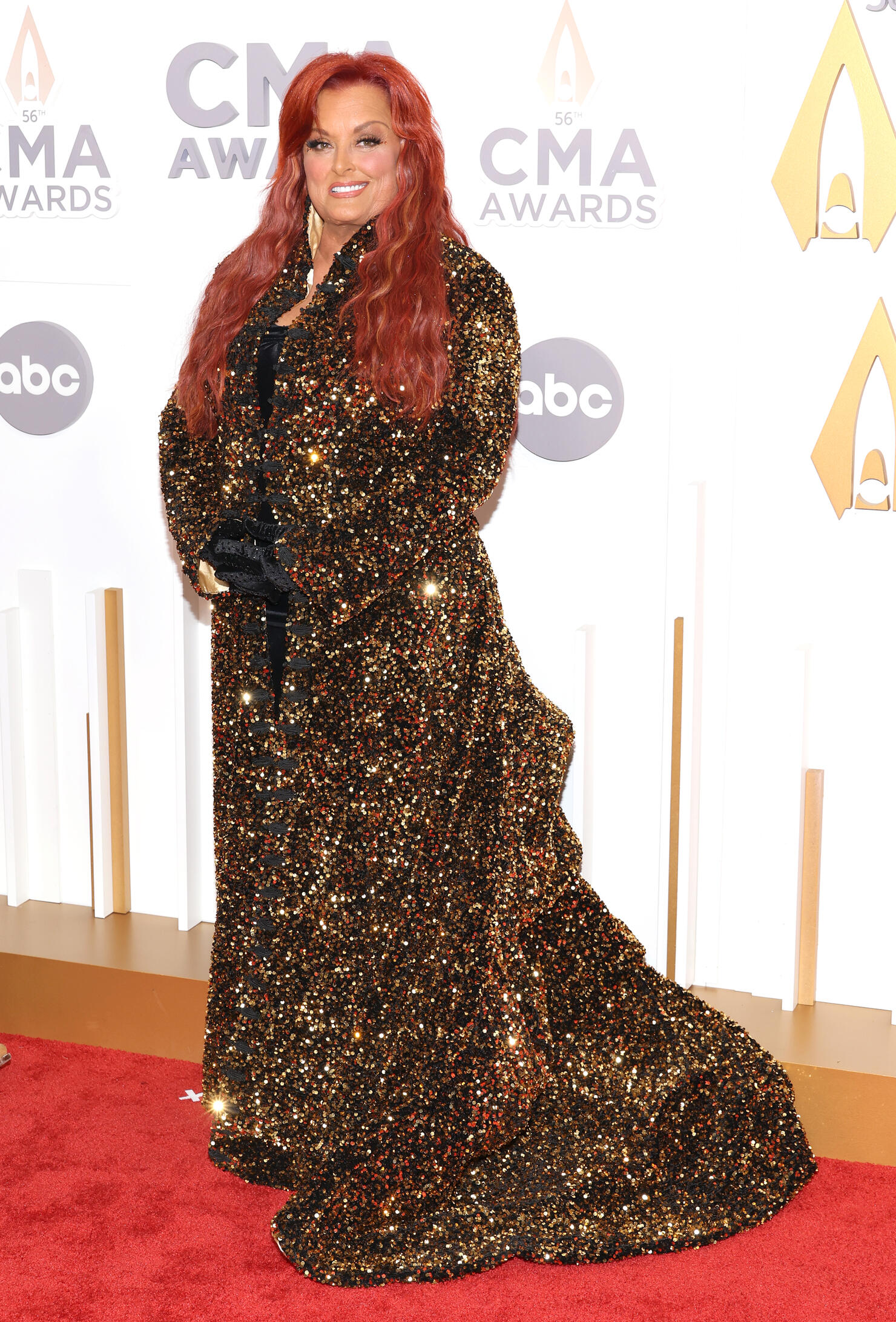 Wynonna Judd
Photo: Getty Images
16 of 93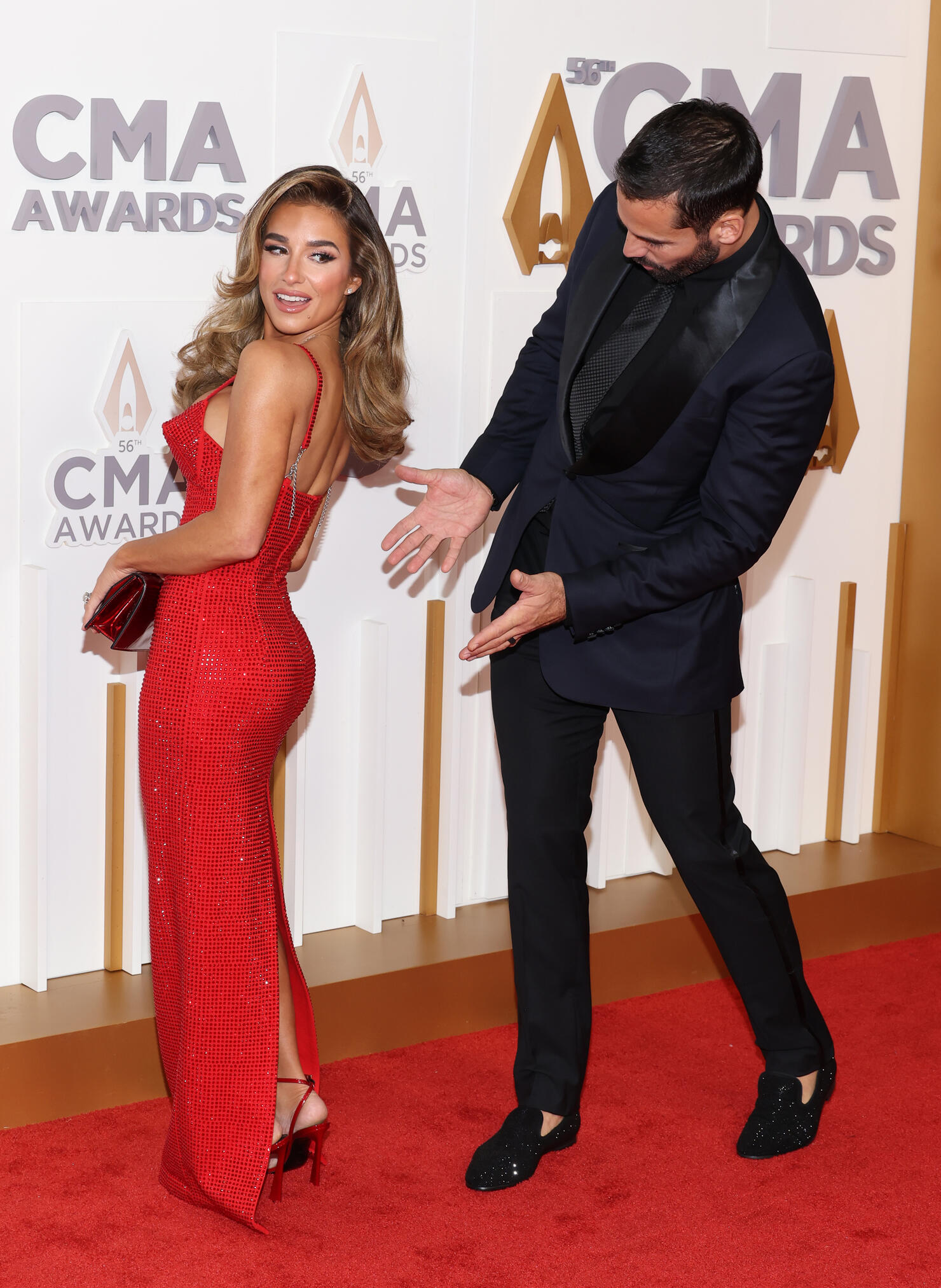 Jessie James Decker and Eric Decker
Photo: Getty Images
17 of 93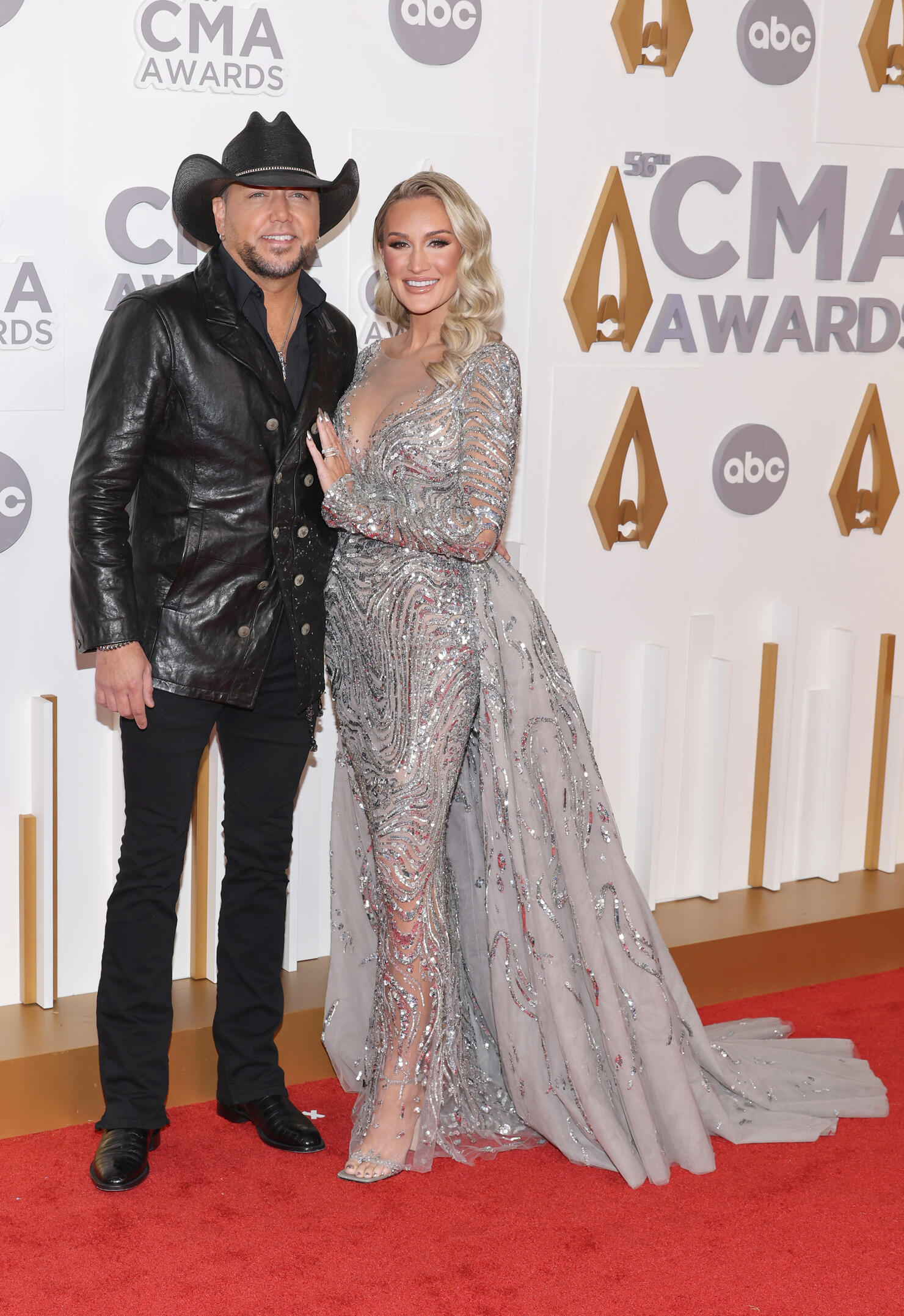 Jason Aldean and Brittany Aldean
Photo: Getty Images
18 of 93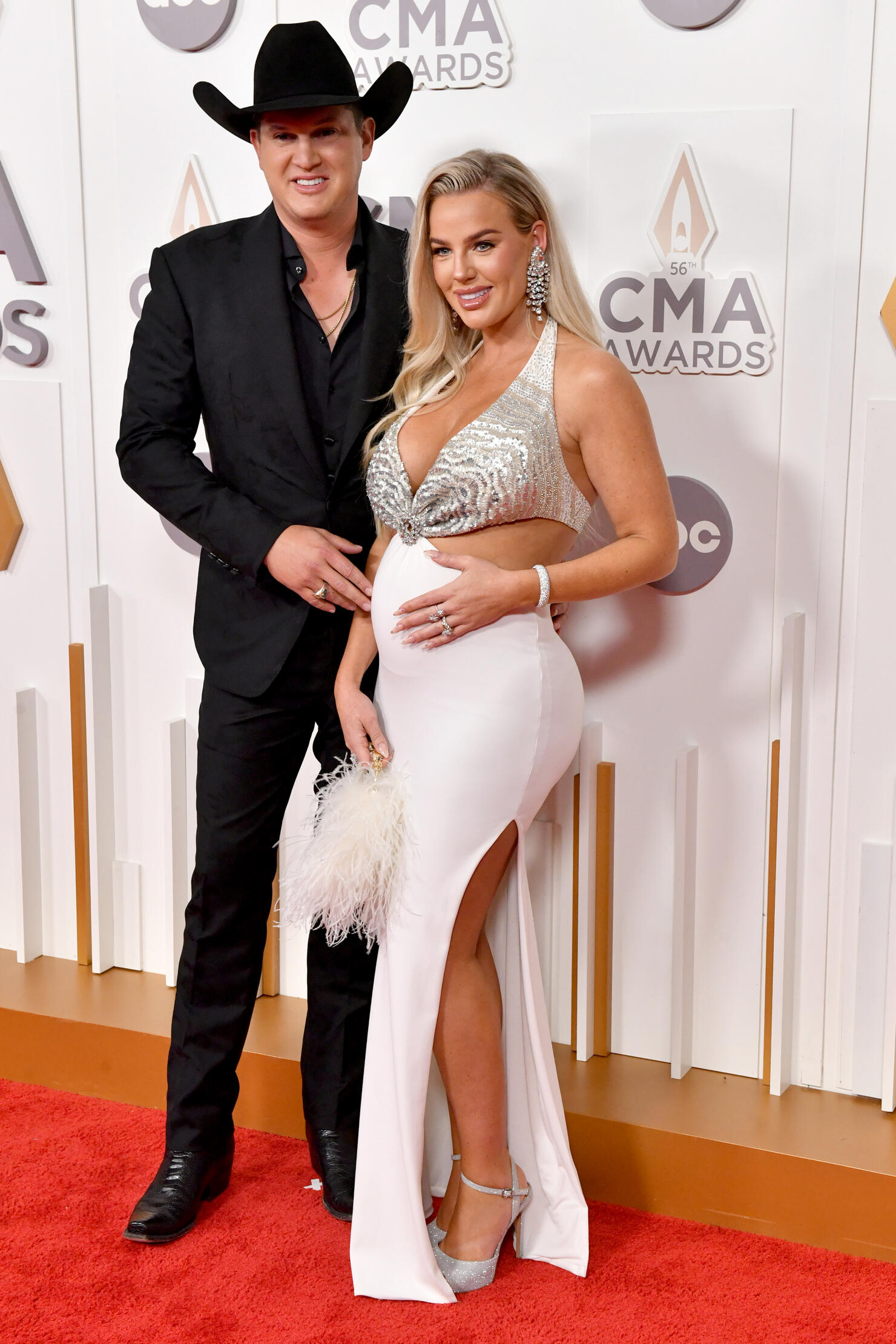 19 of 93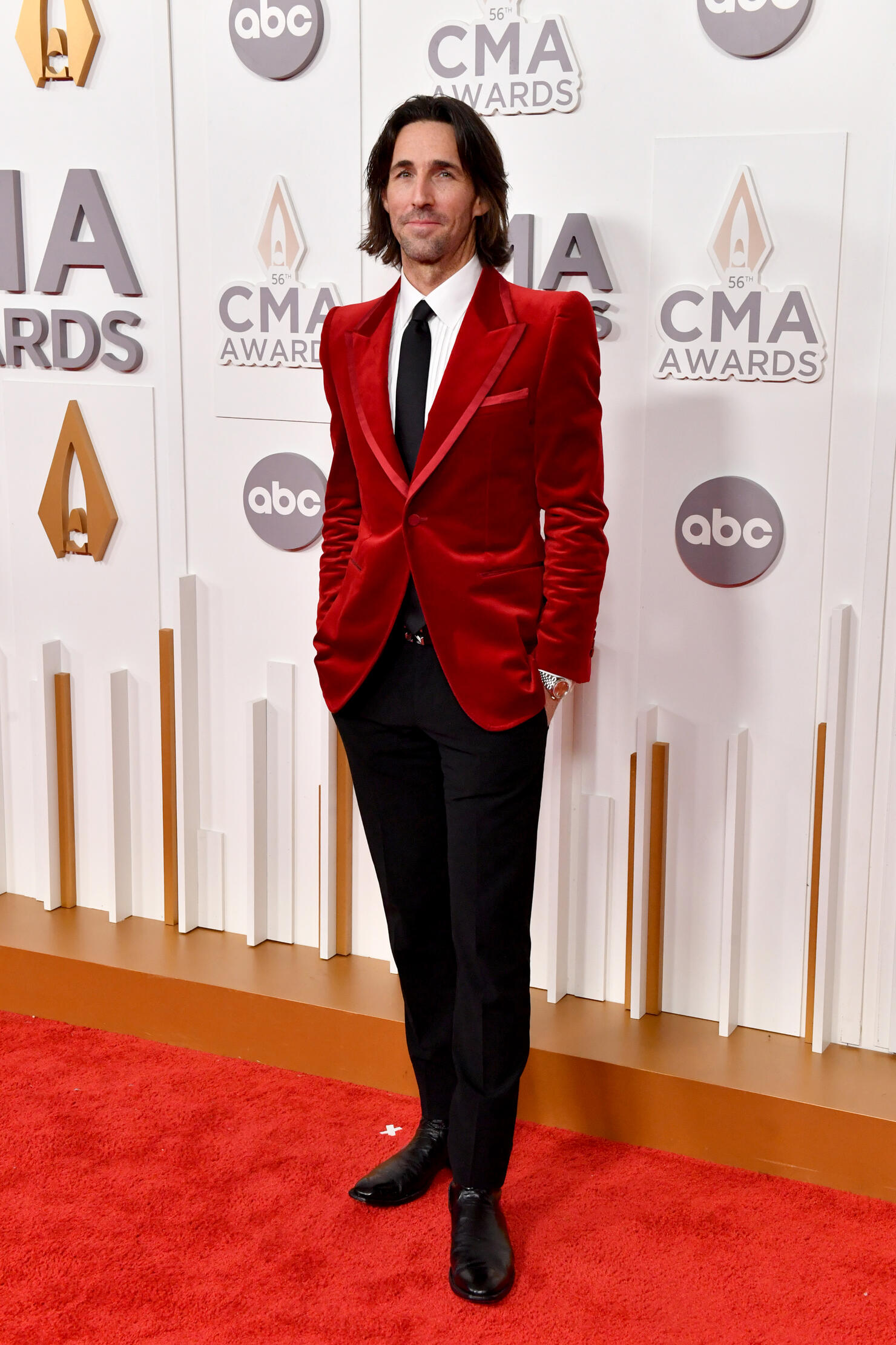 20 of 93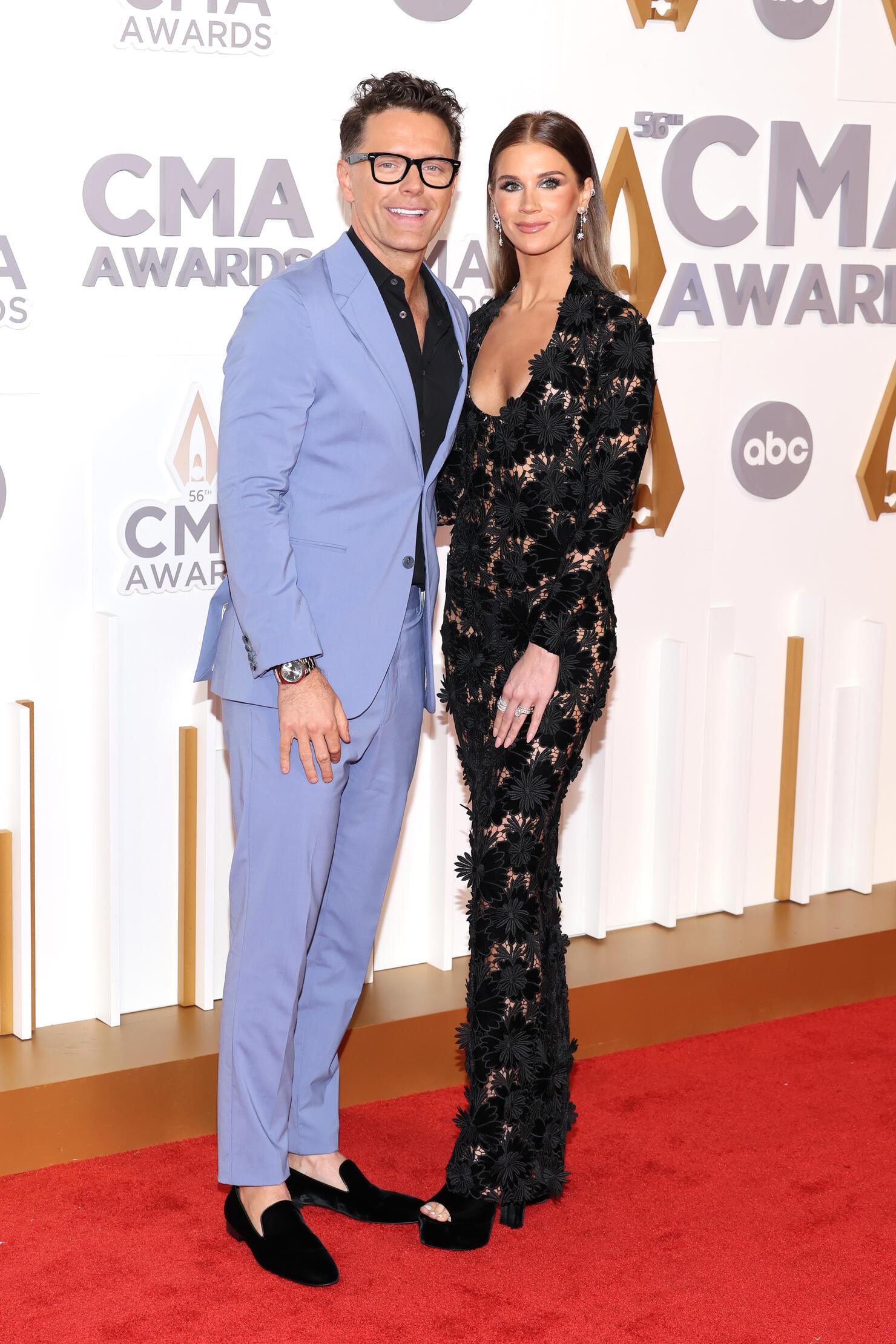 Bobby Bones and Caitlin Parker
Photo: Getty Images
21 of 93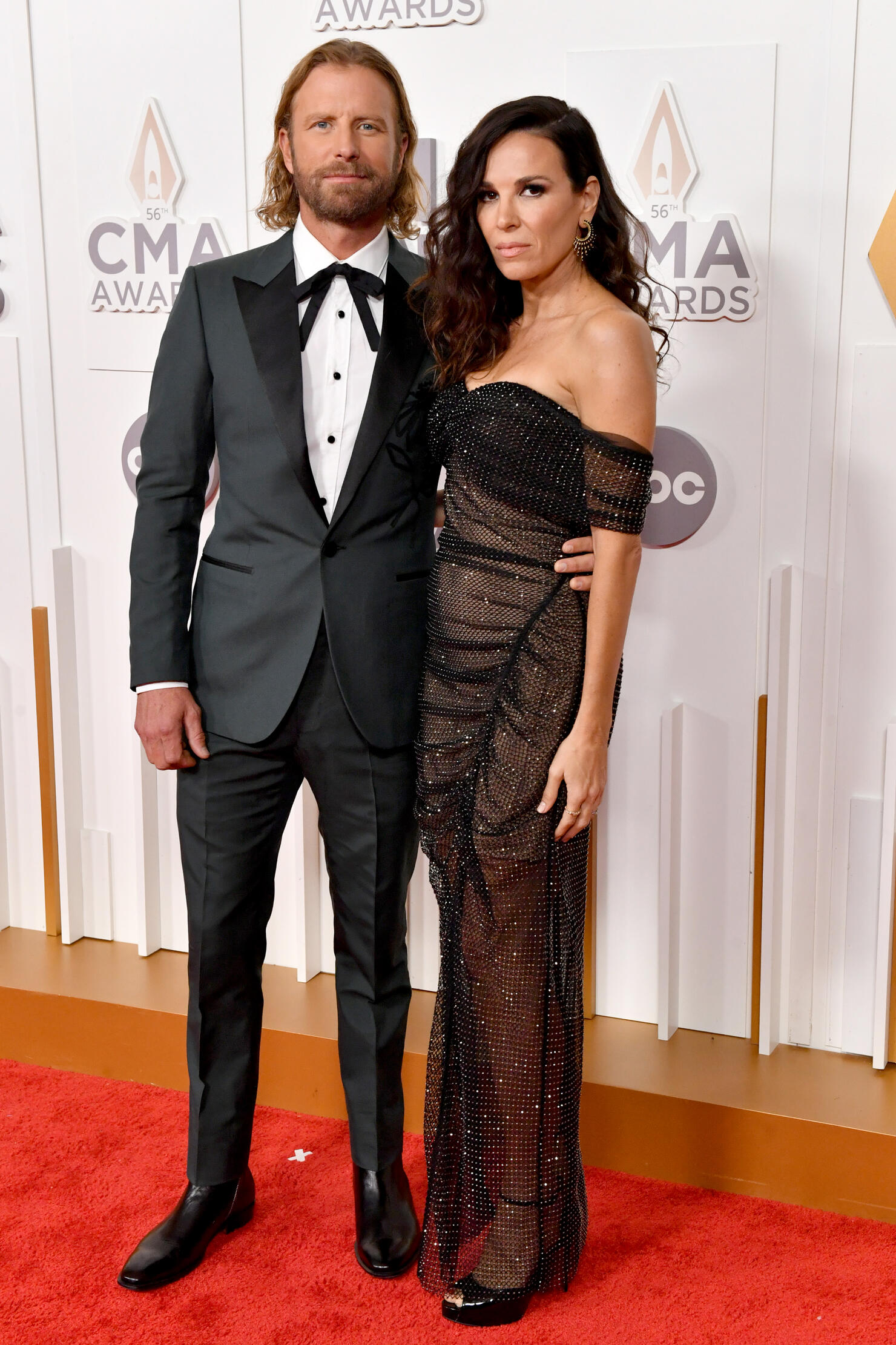 Dierks Bentley and Cassidy Black Bentley
Photo: Getty Images
22 of 93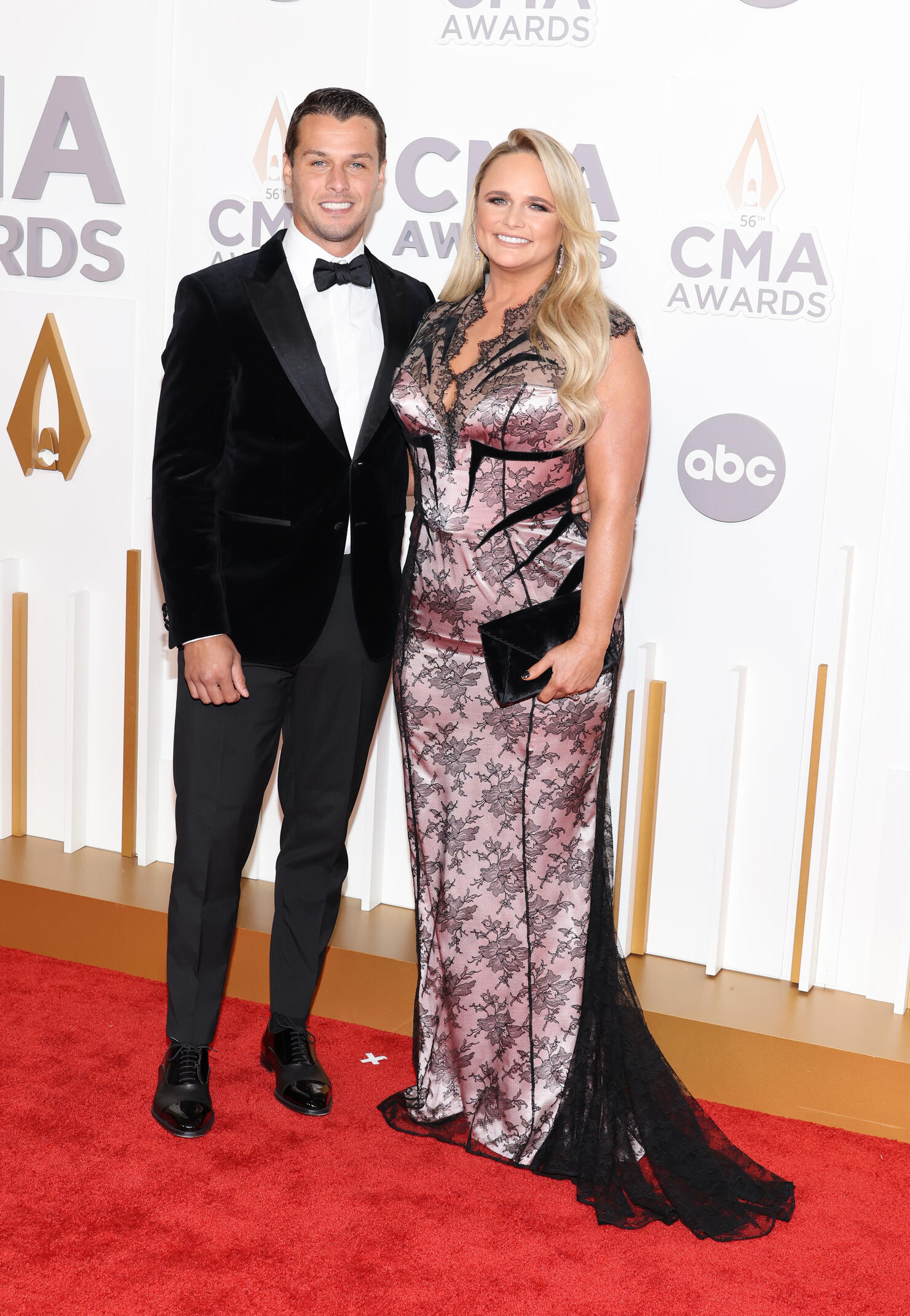 Brendan McLoughlin and Miranda Lambert
Photo: Getty Images
23 of 93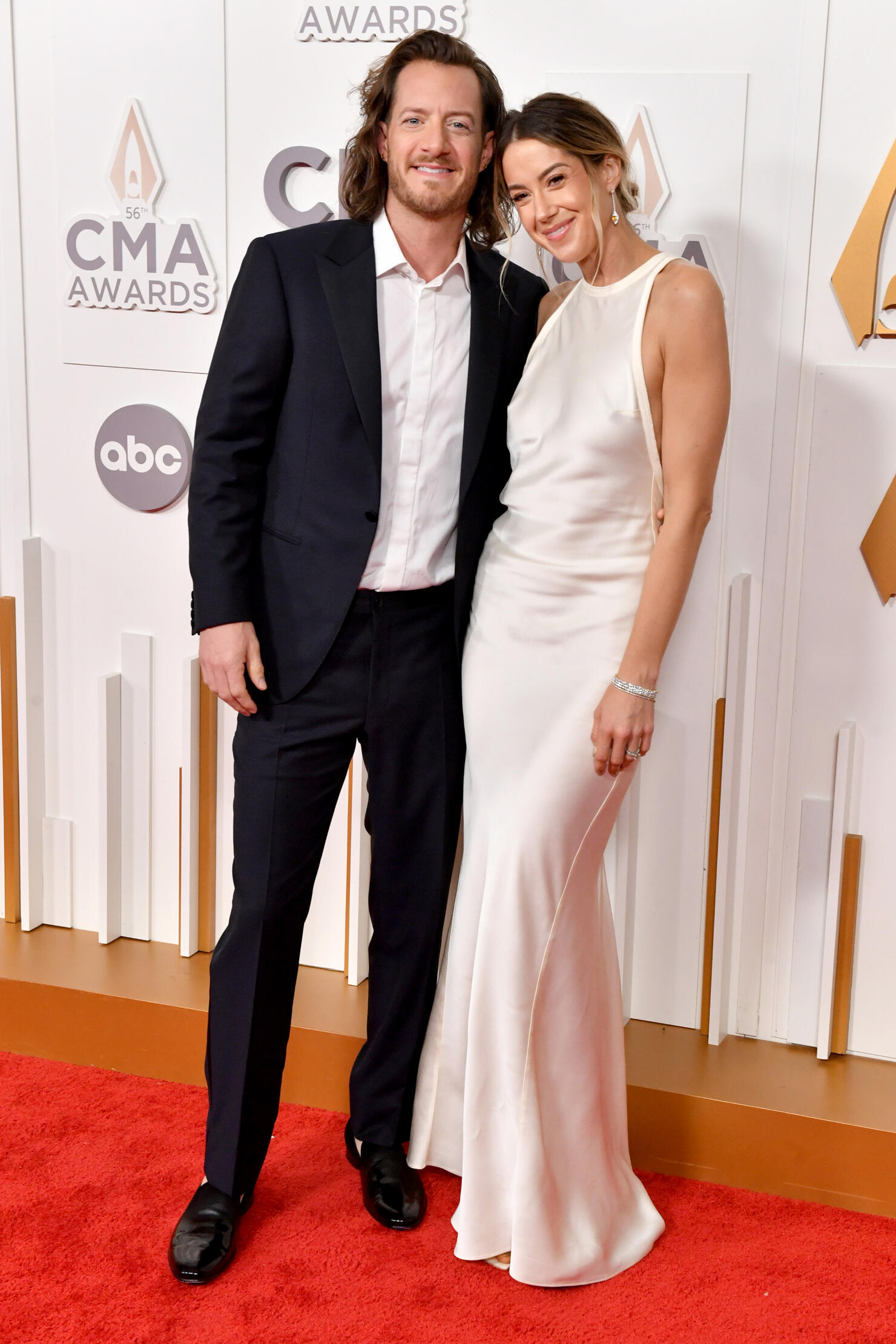 Tyler Hubbard and Hayley Hubbard
Photo: Getty Images
24 of 93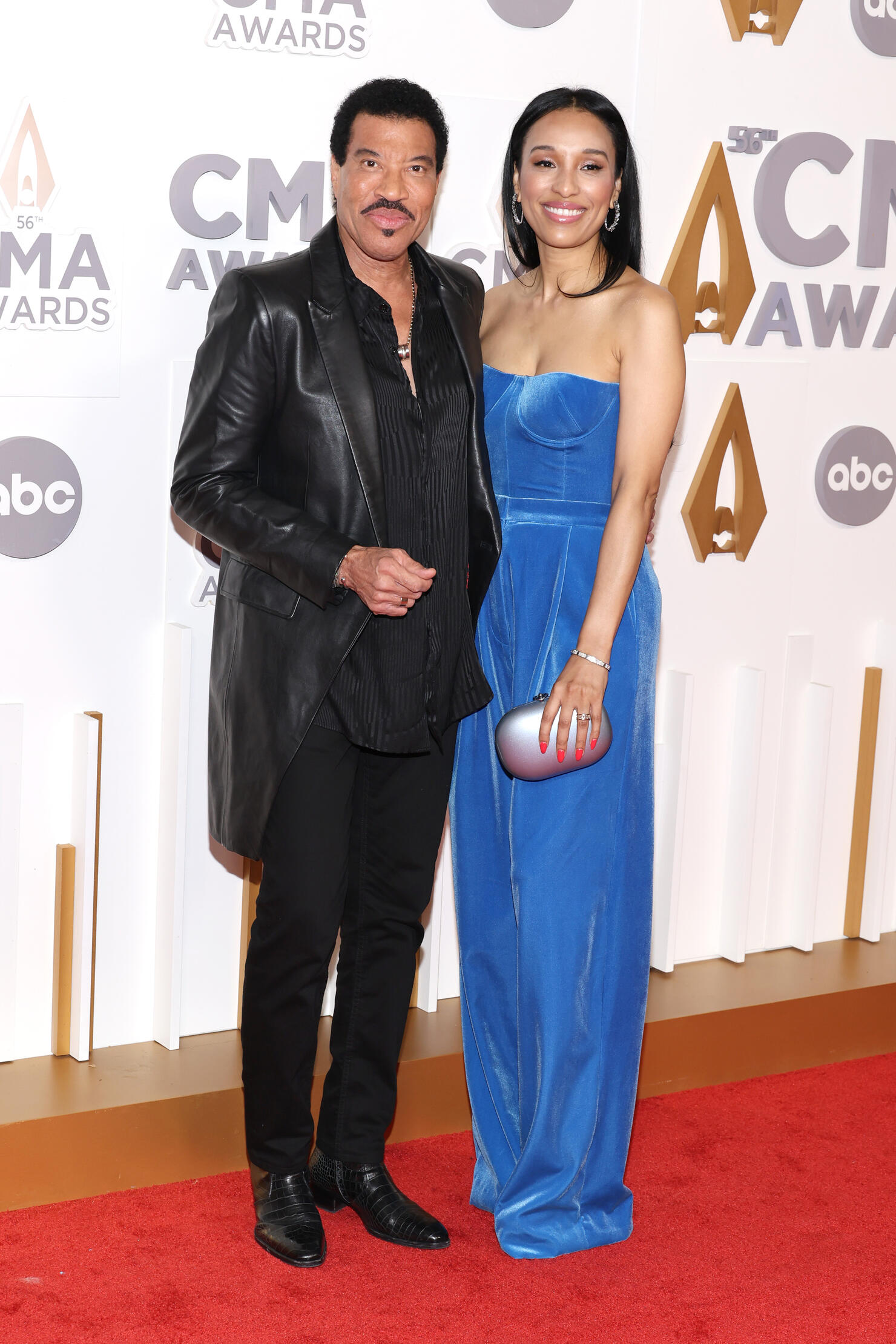 Lionel Richie and Lisa Parigi
Photo: Getty Images
25 of 93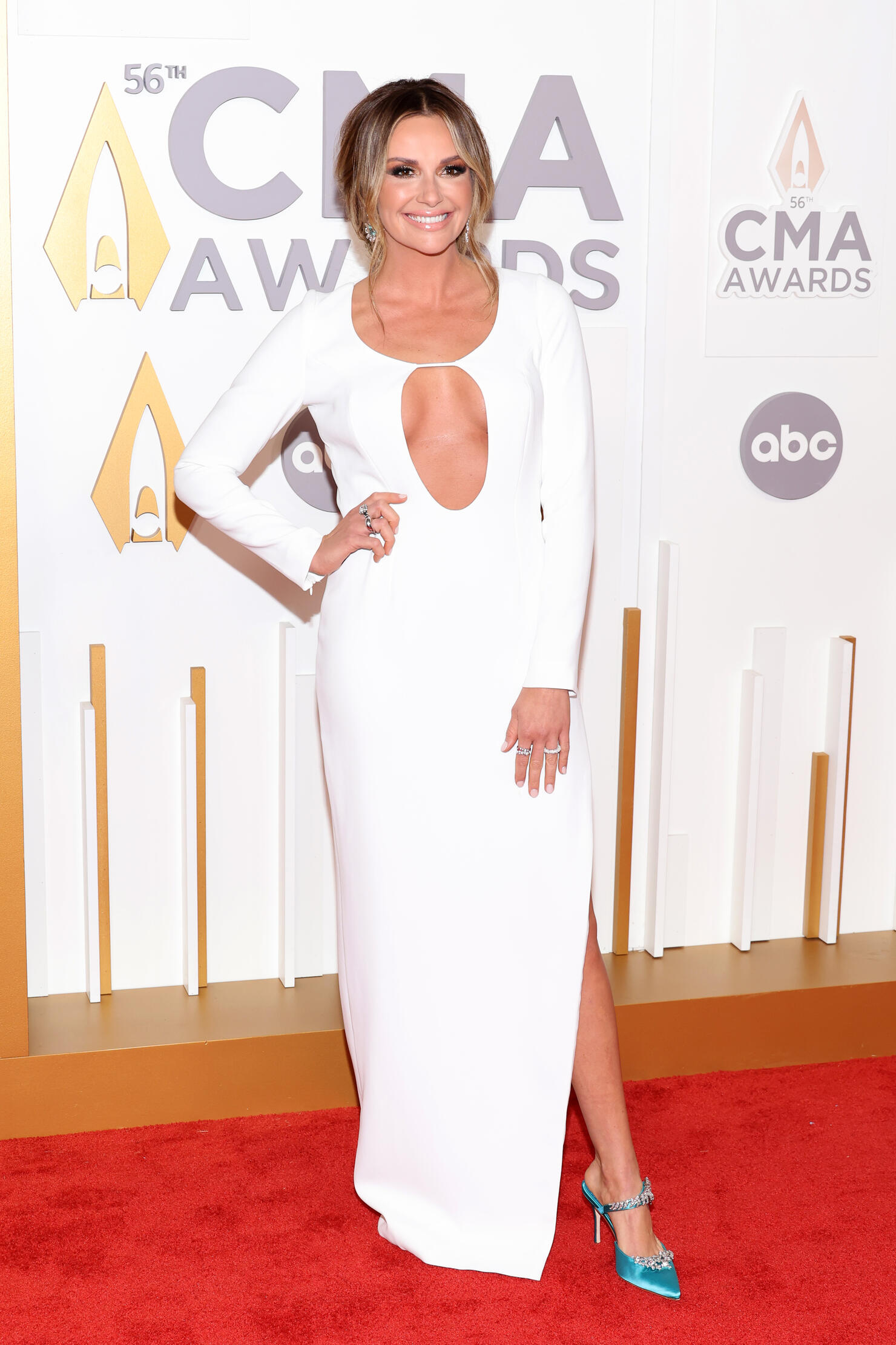 Carly Pearce
Photo: Getty Images
26 of 93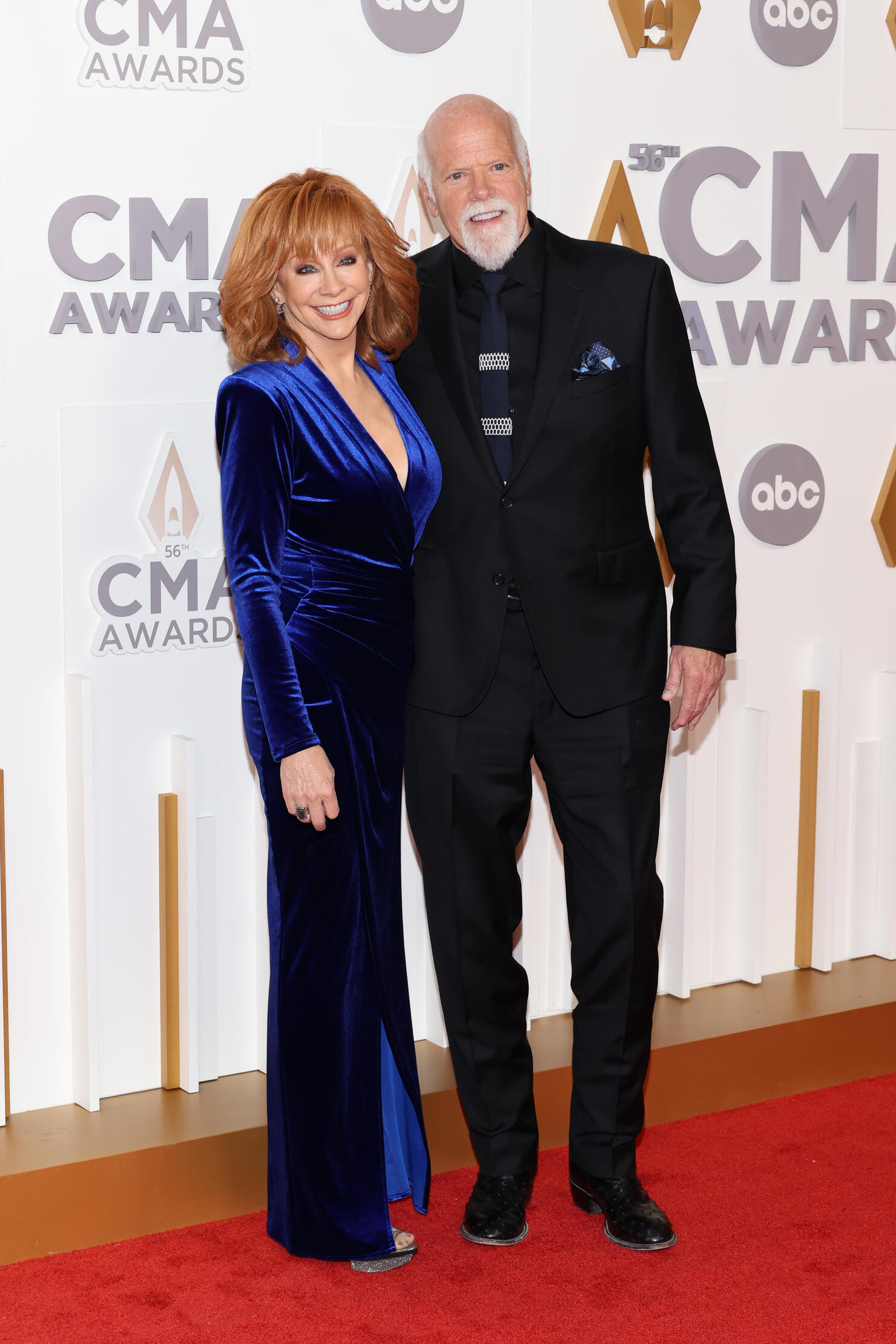 Photo: Getty Images North America
27 of 93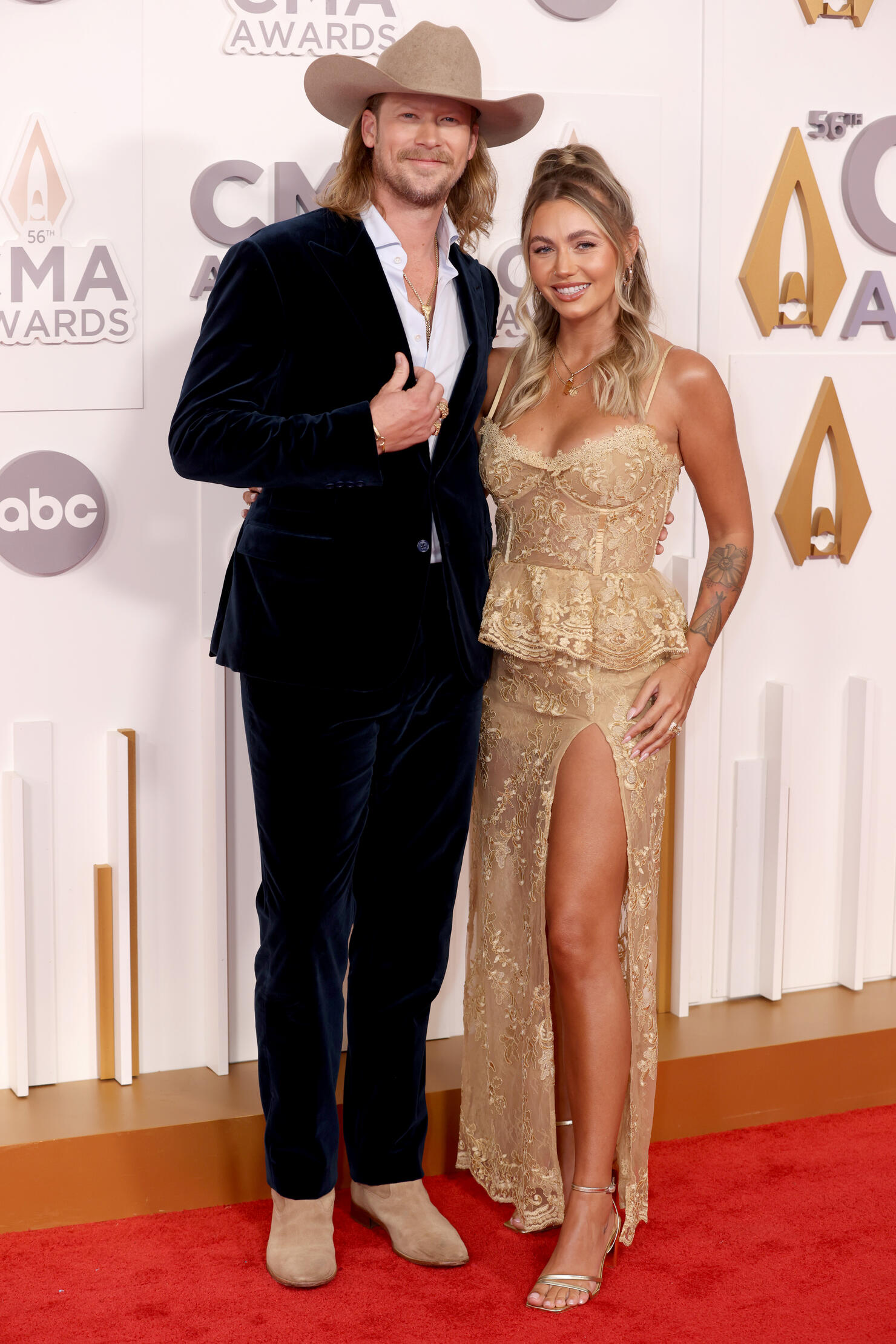 28 of 93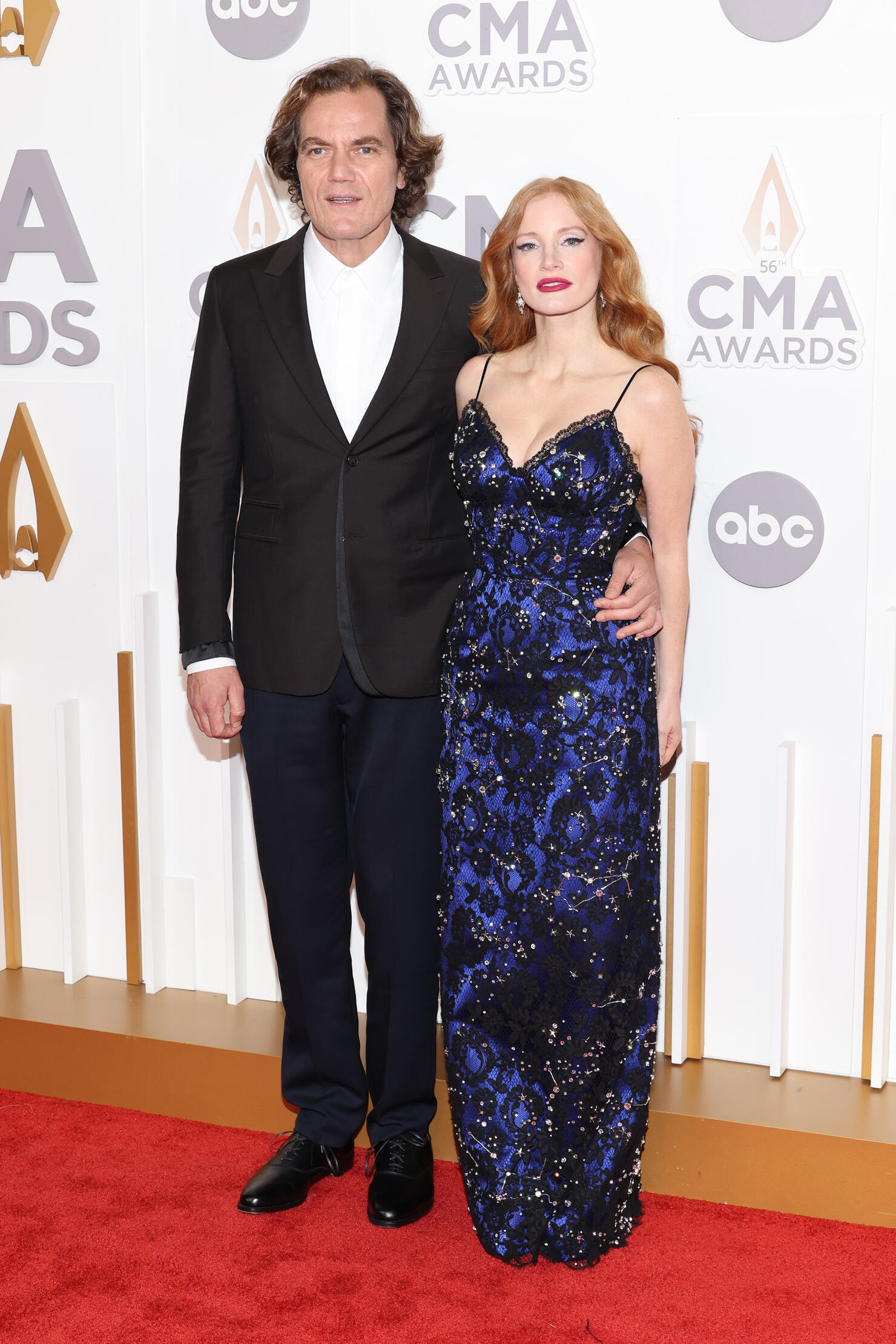 Michael Shannon and Jessica Chastain
Photo: Getty Images
29 of 93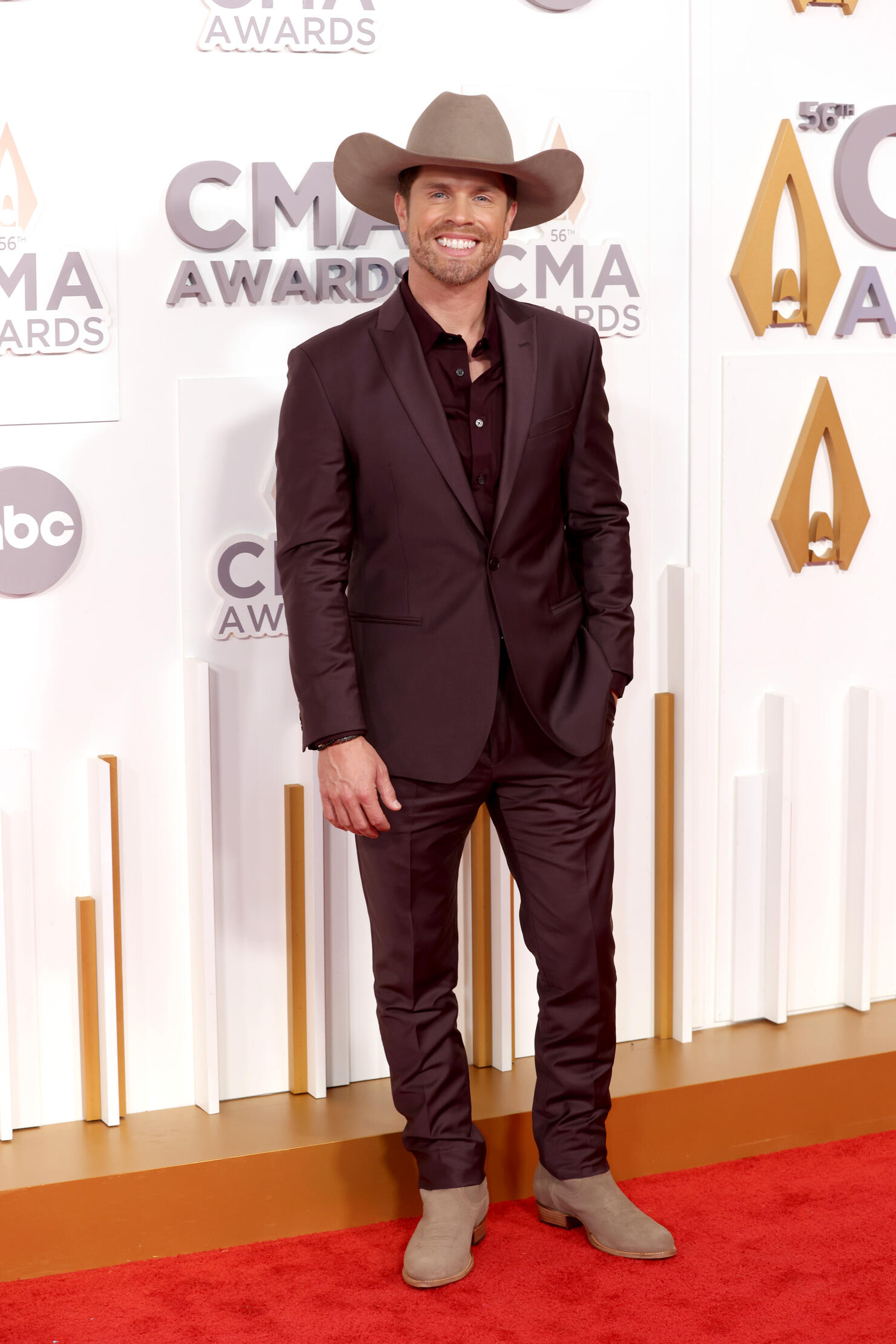 30 of 93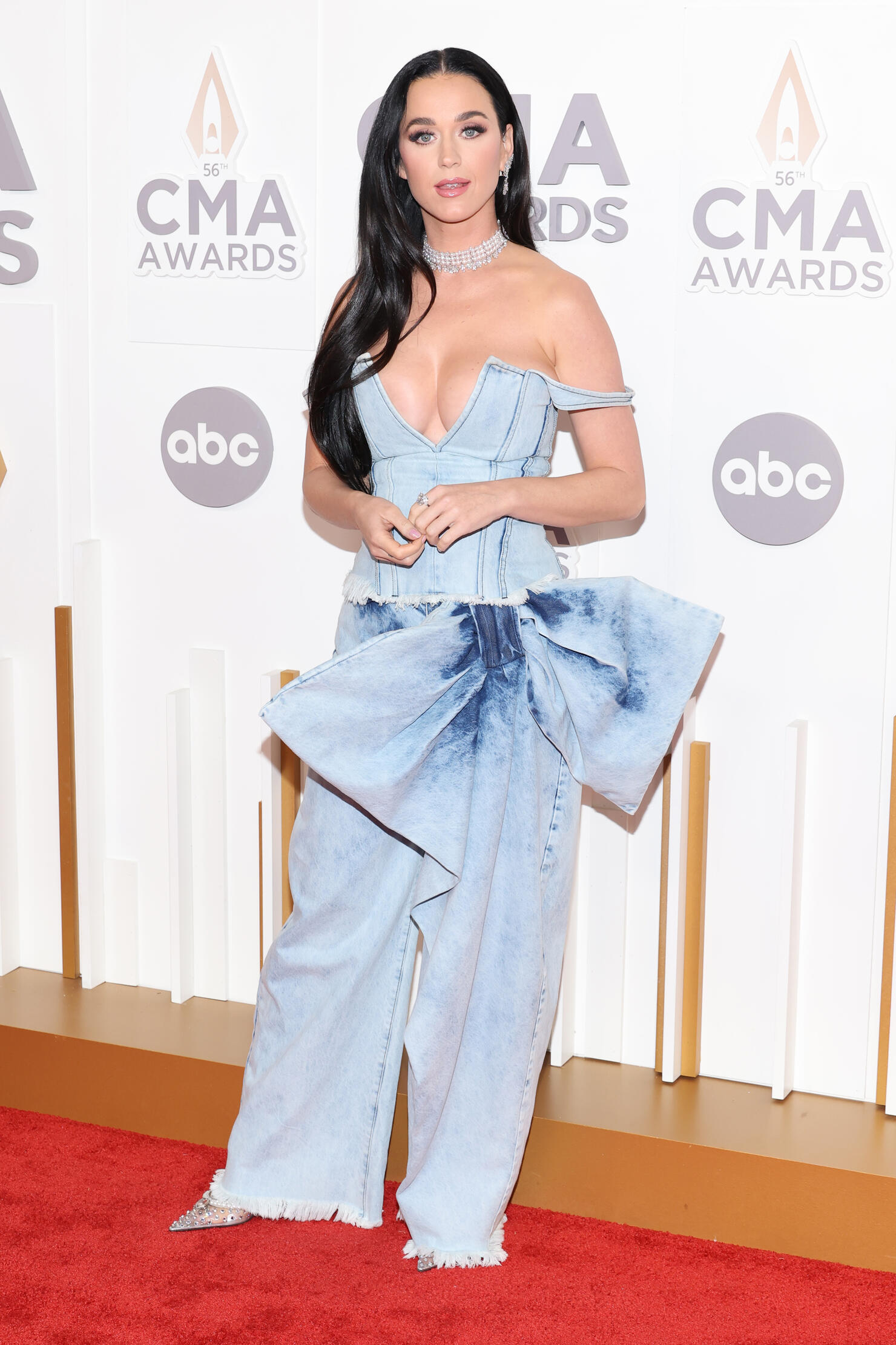 Katy Perry
Photo: Getty Images
31 of 93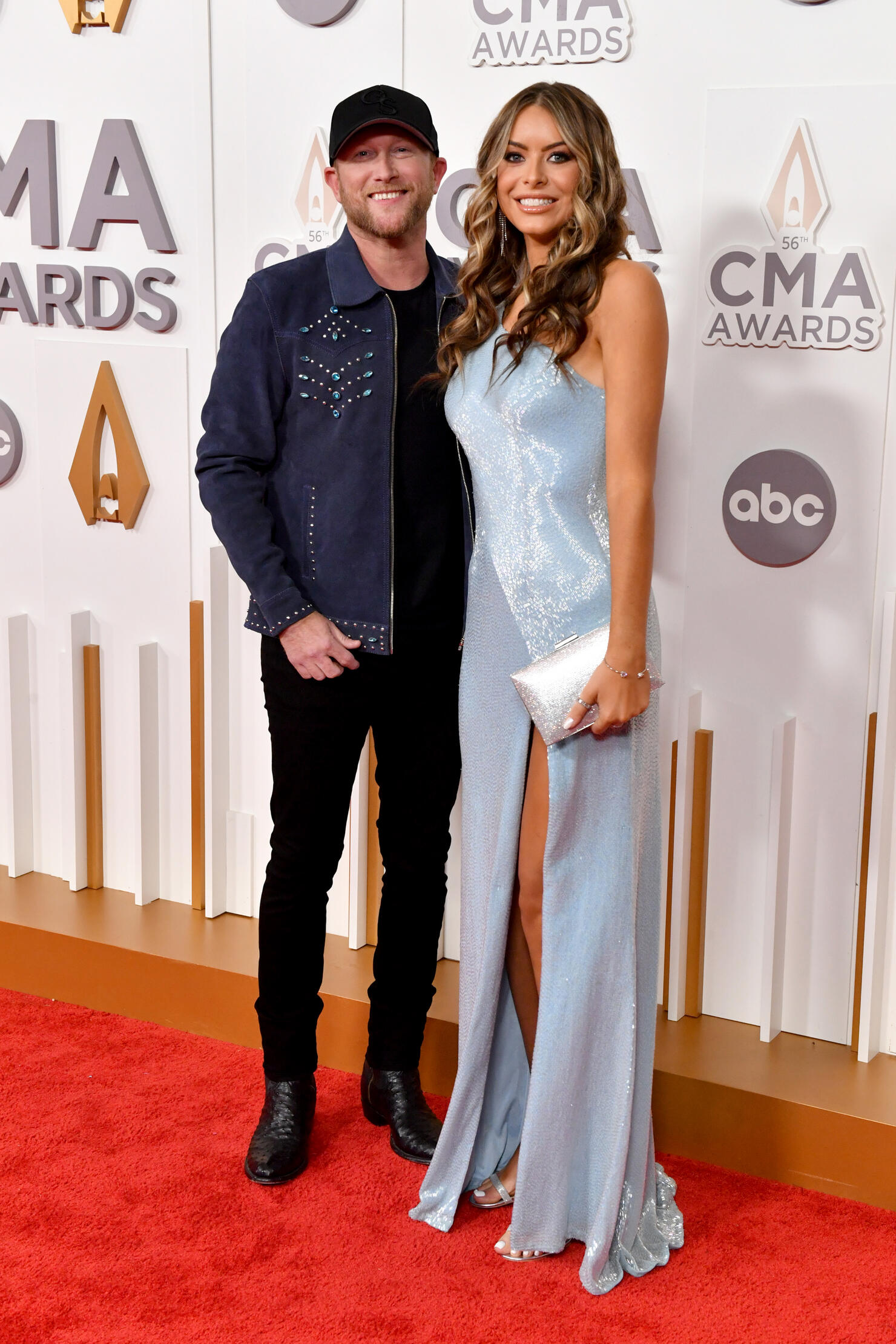 Cole Swindell and Courtney Little
Photo: Getty Images
32 of 93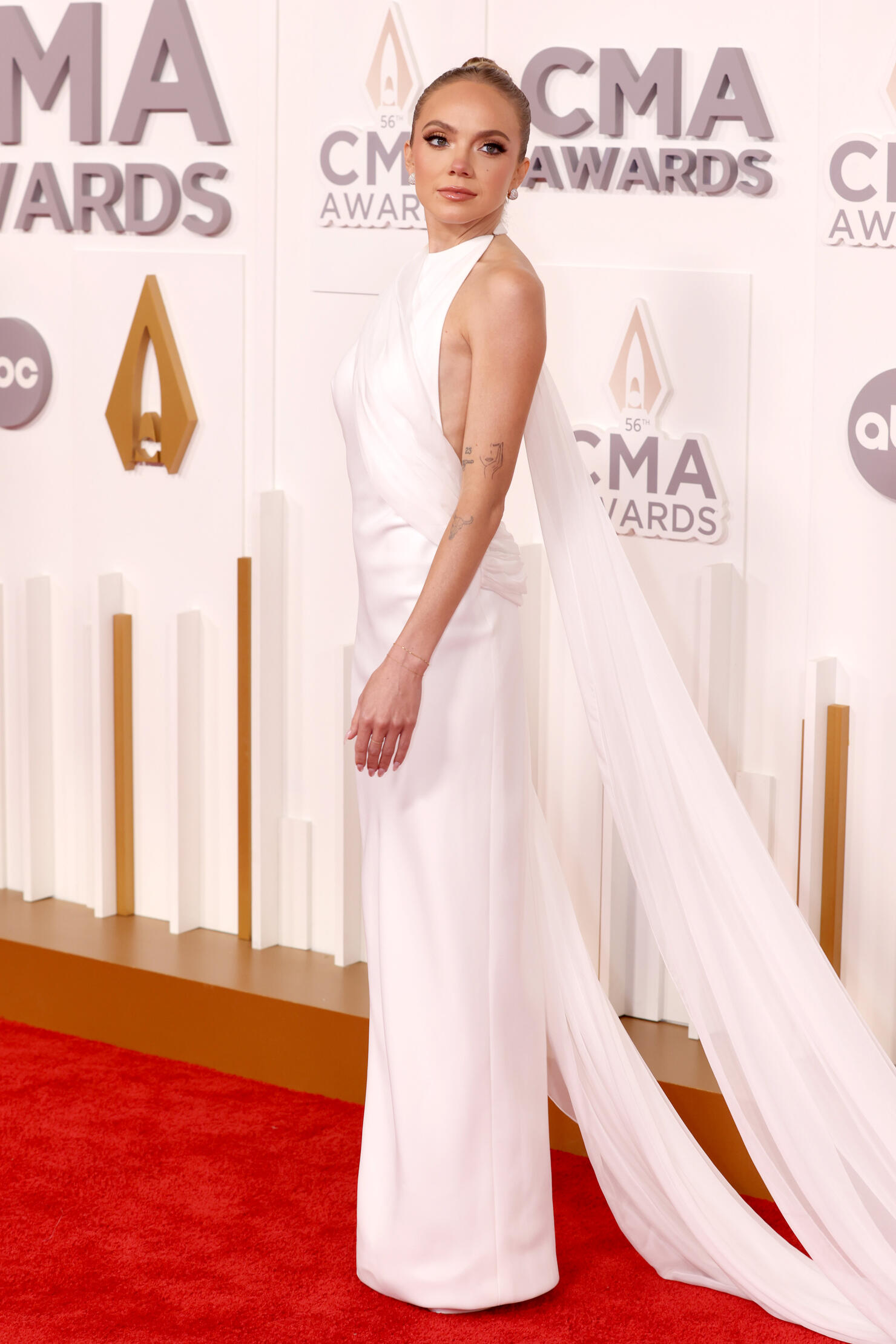 Danielle Bradbery
Photo: Getty Images
33 of 93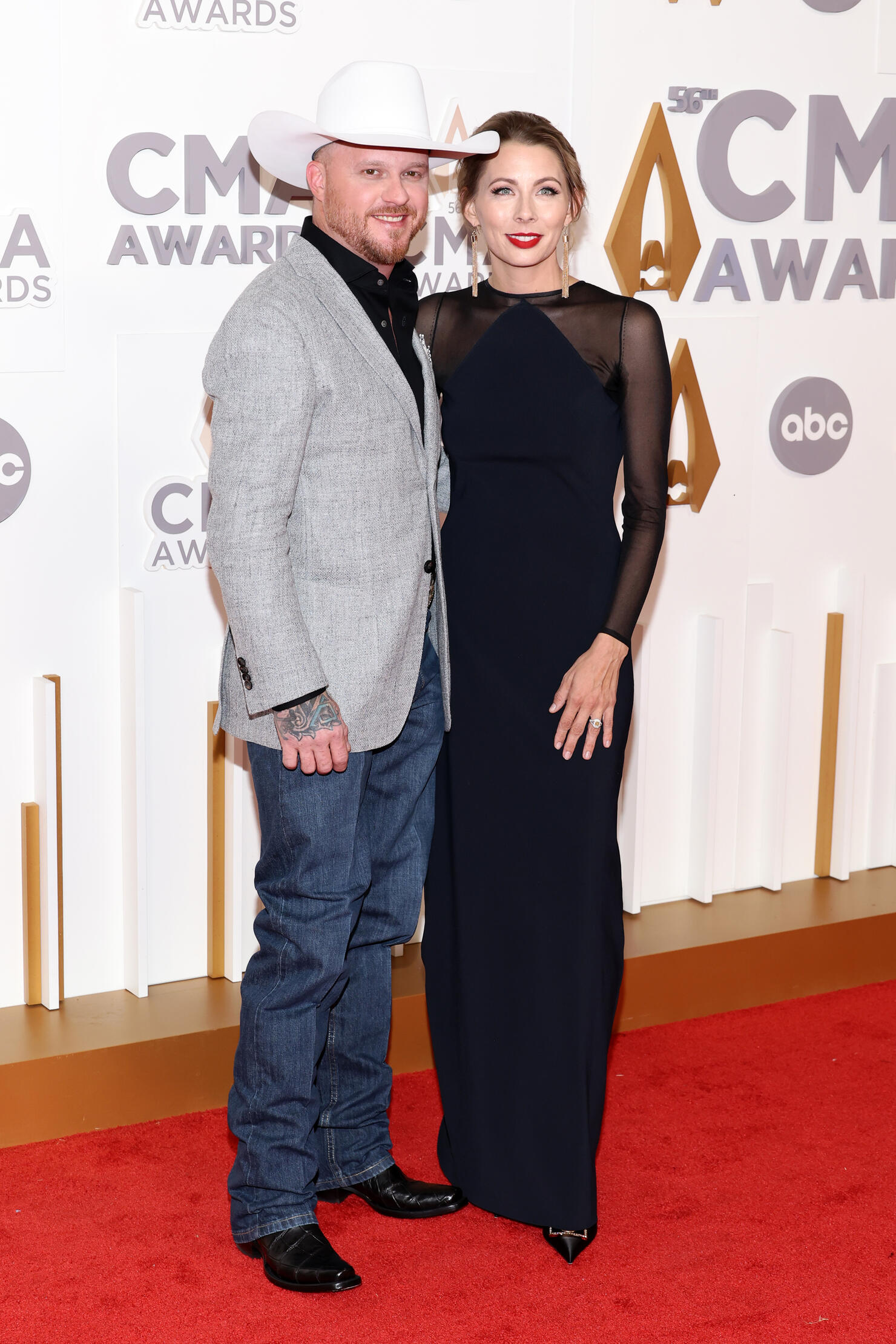 Cody Johnson and Brandi Johnson
Photo: Getty Images
34 of 93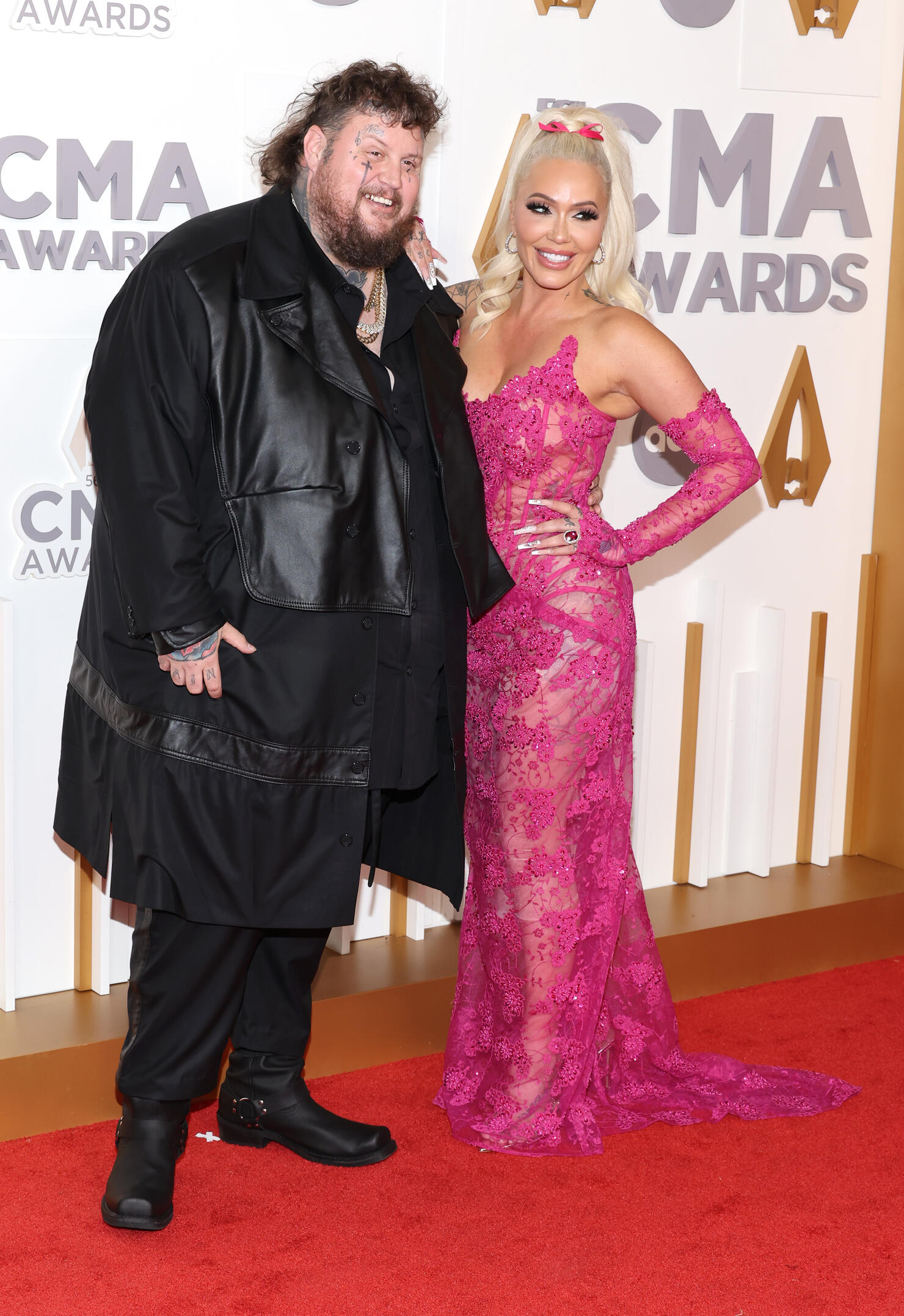 Jelly Roll and Bunnie Xo
Photo: Getty Images
35 of 93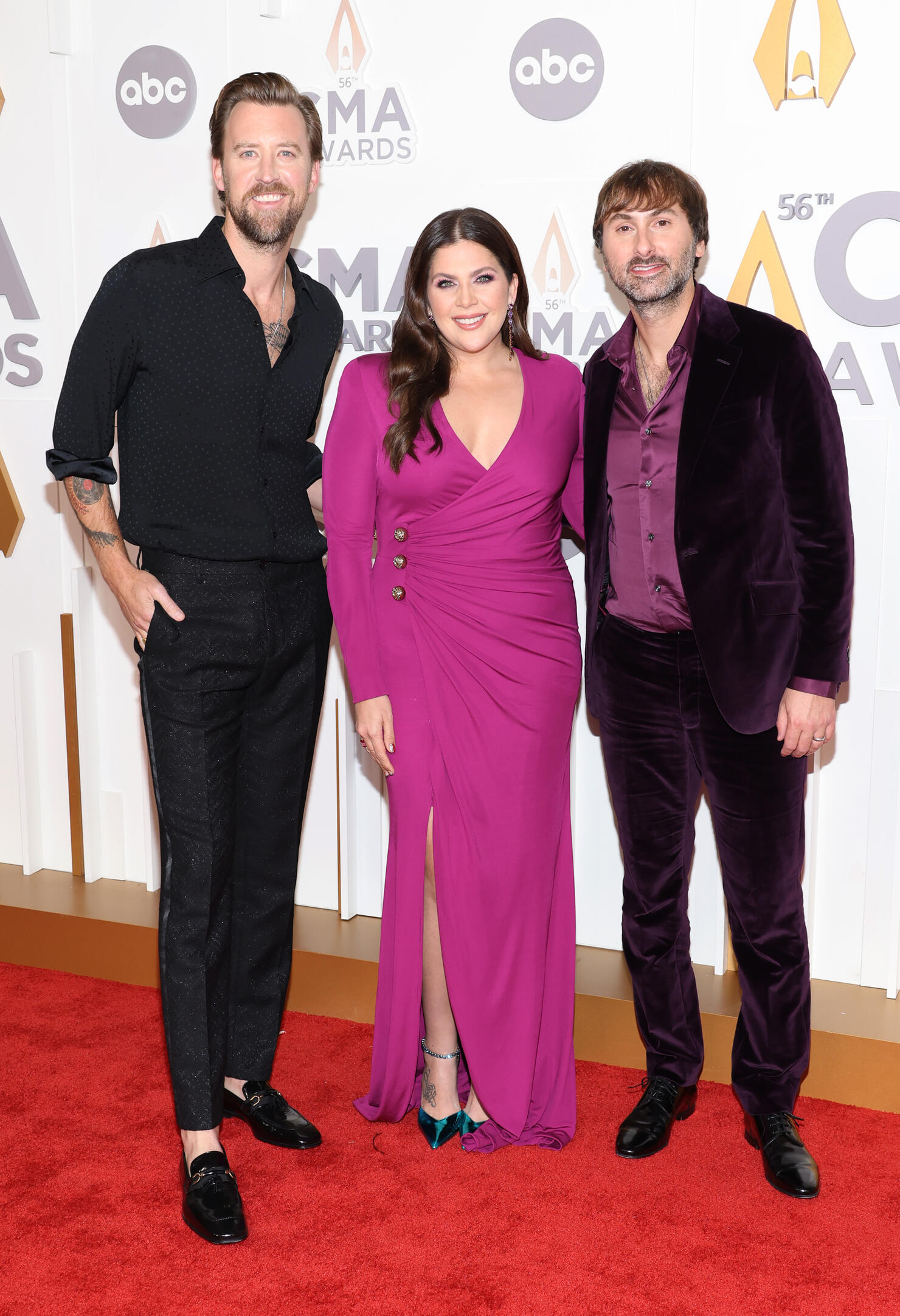 Charles Kelley, Hillary Scott and Dave Haywood of Lady A
Photo: Getty Images
36 of 93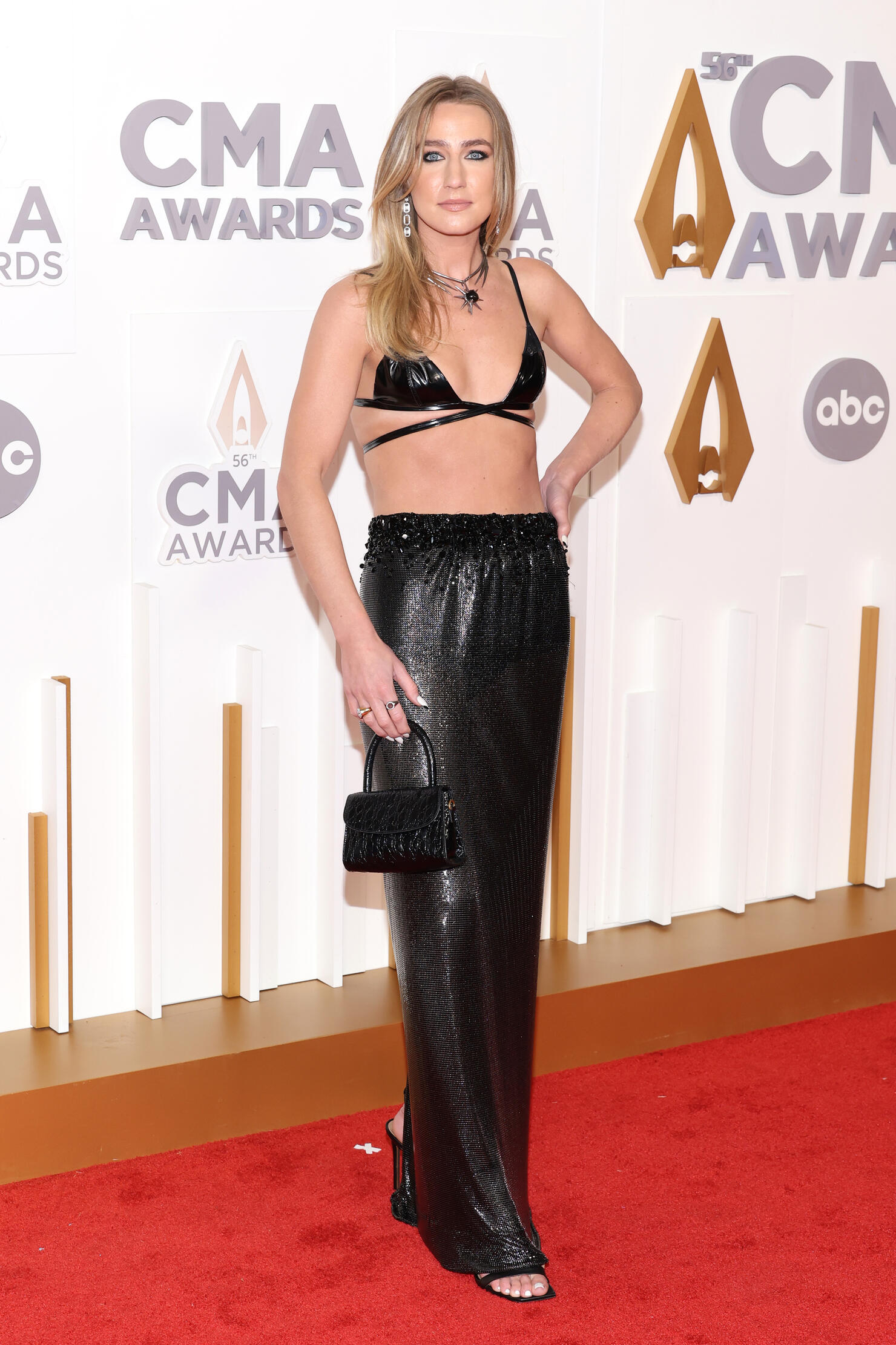 Ingrid Andress
Photo: Getty Images
37 of 93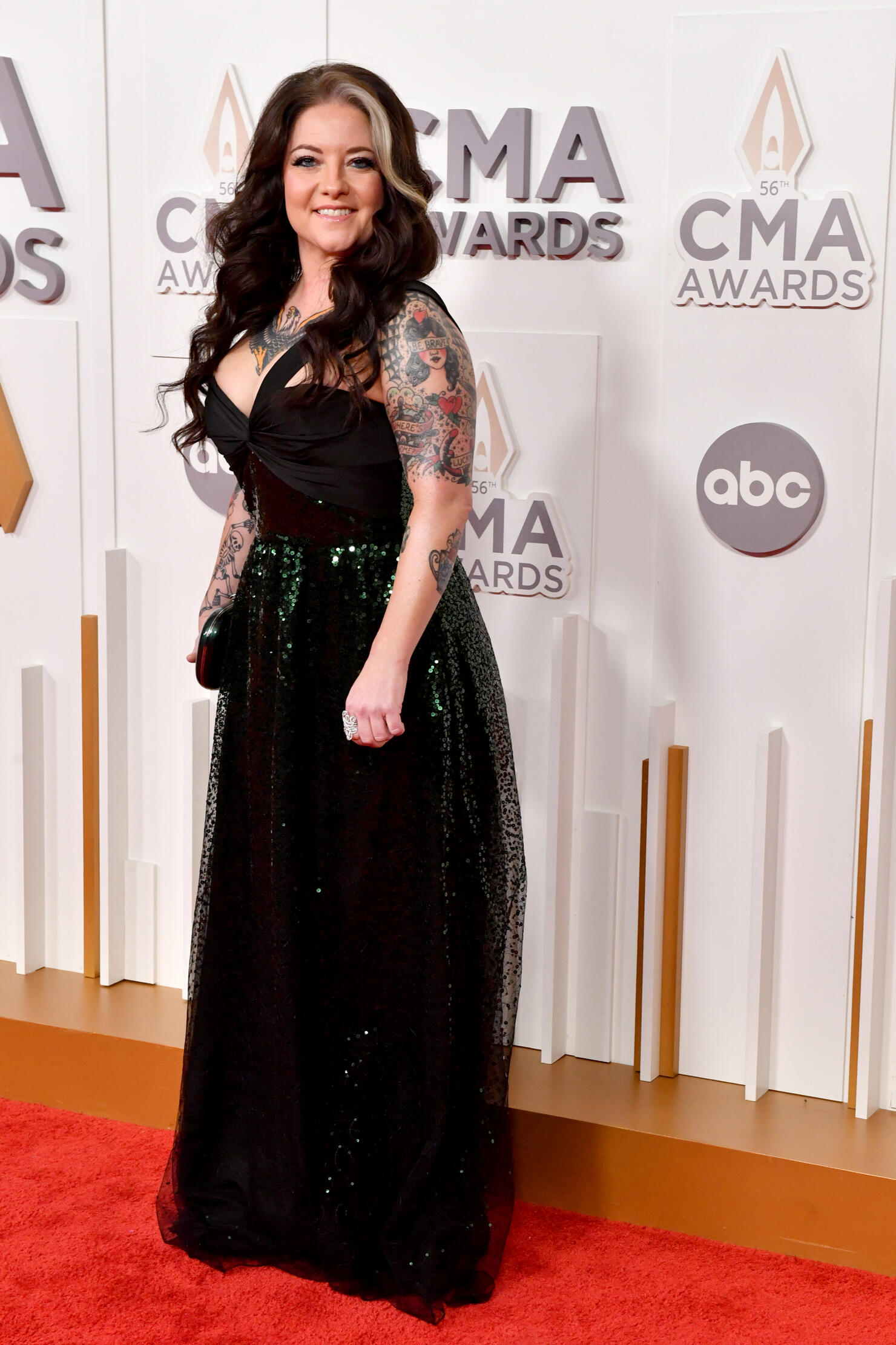 Ashley McBryde
Photo: Getty Images
38 of 93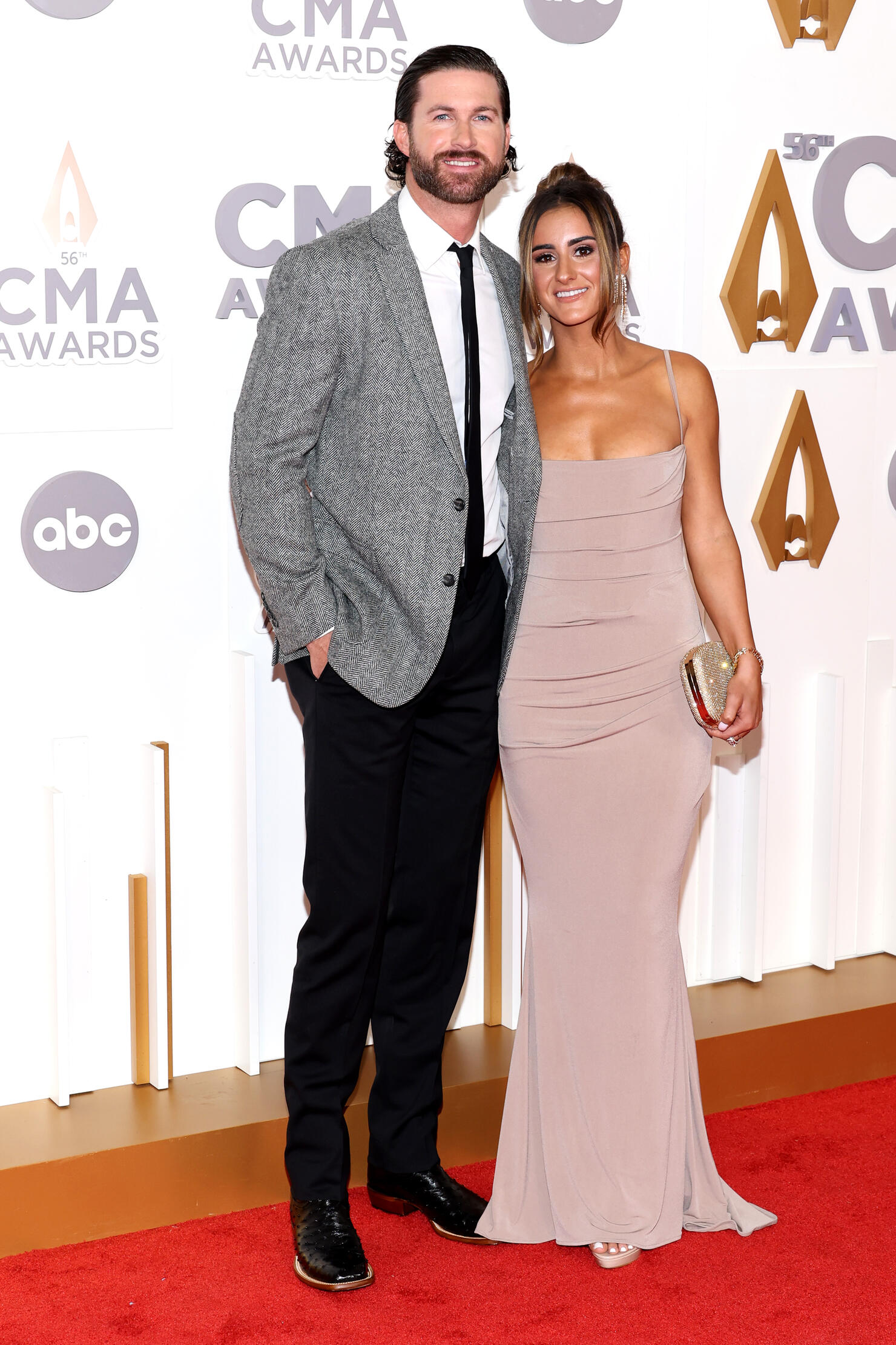 Riley Green and Sophia Sansone
Photo: Getty Images
39 of 93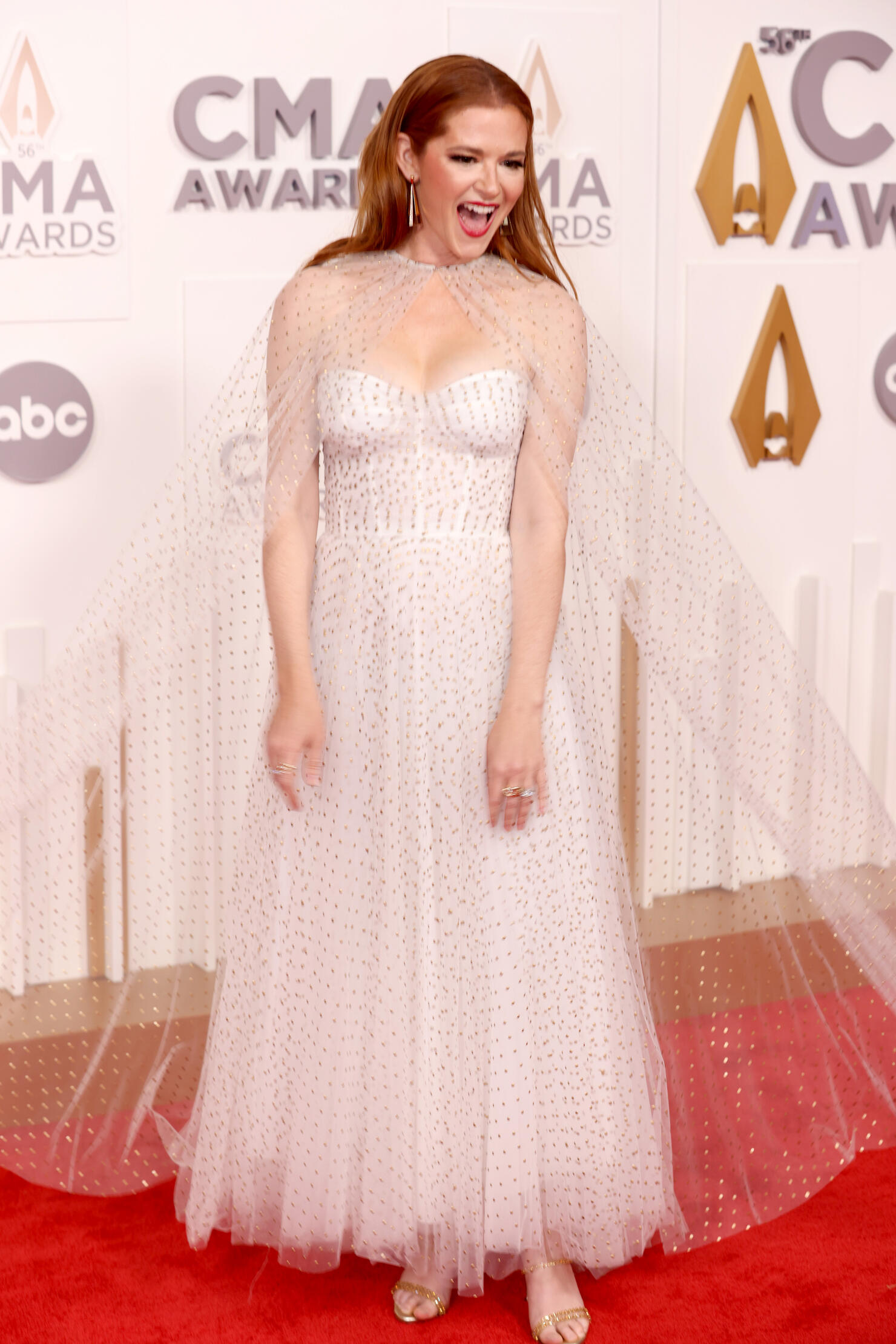 40 of 93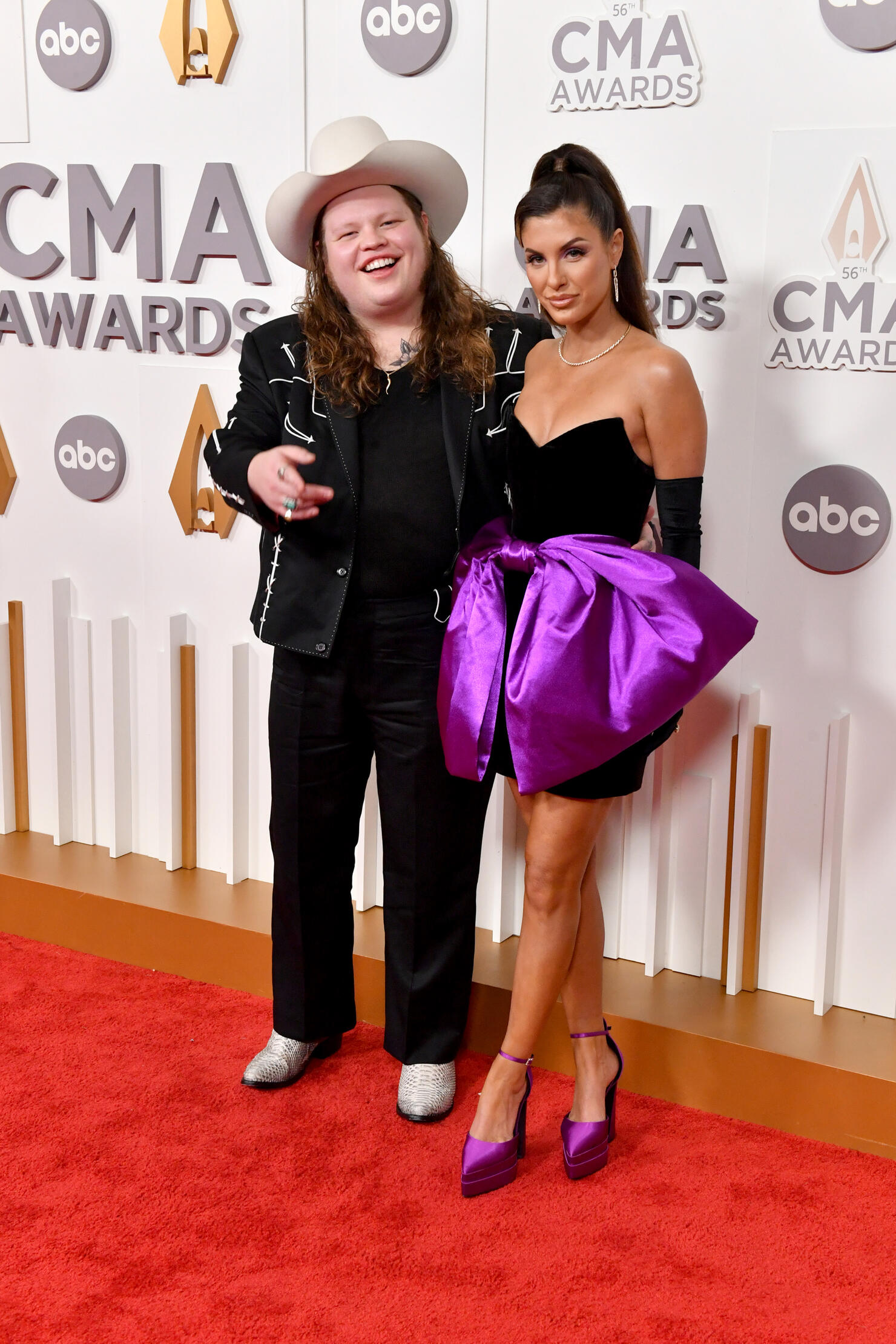 41 of 93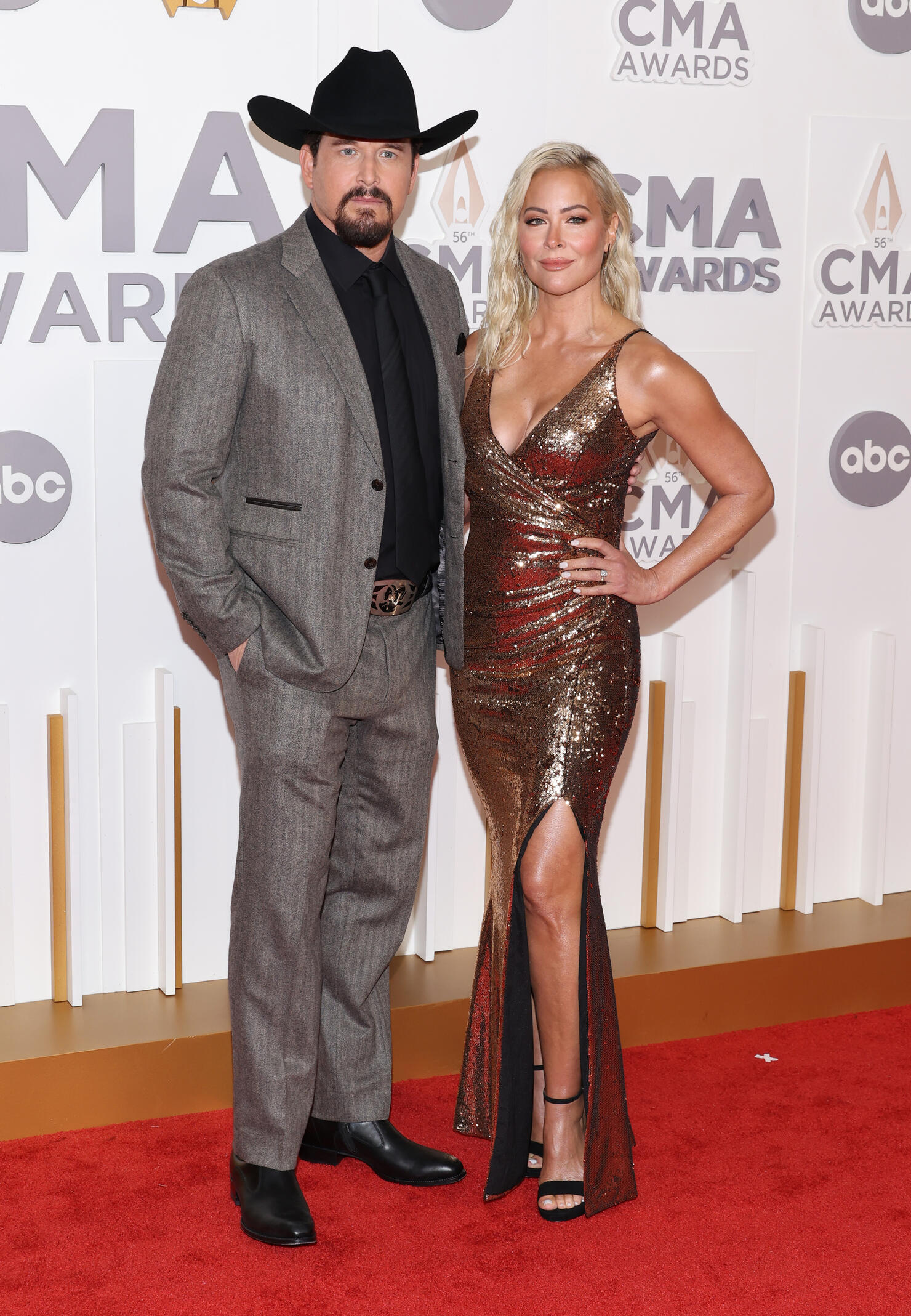 Cole Hauser and Cynthia Daniel
Photo: Getty Images
42 of 93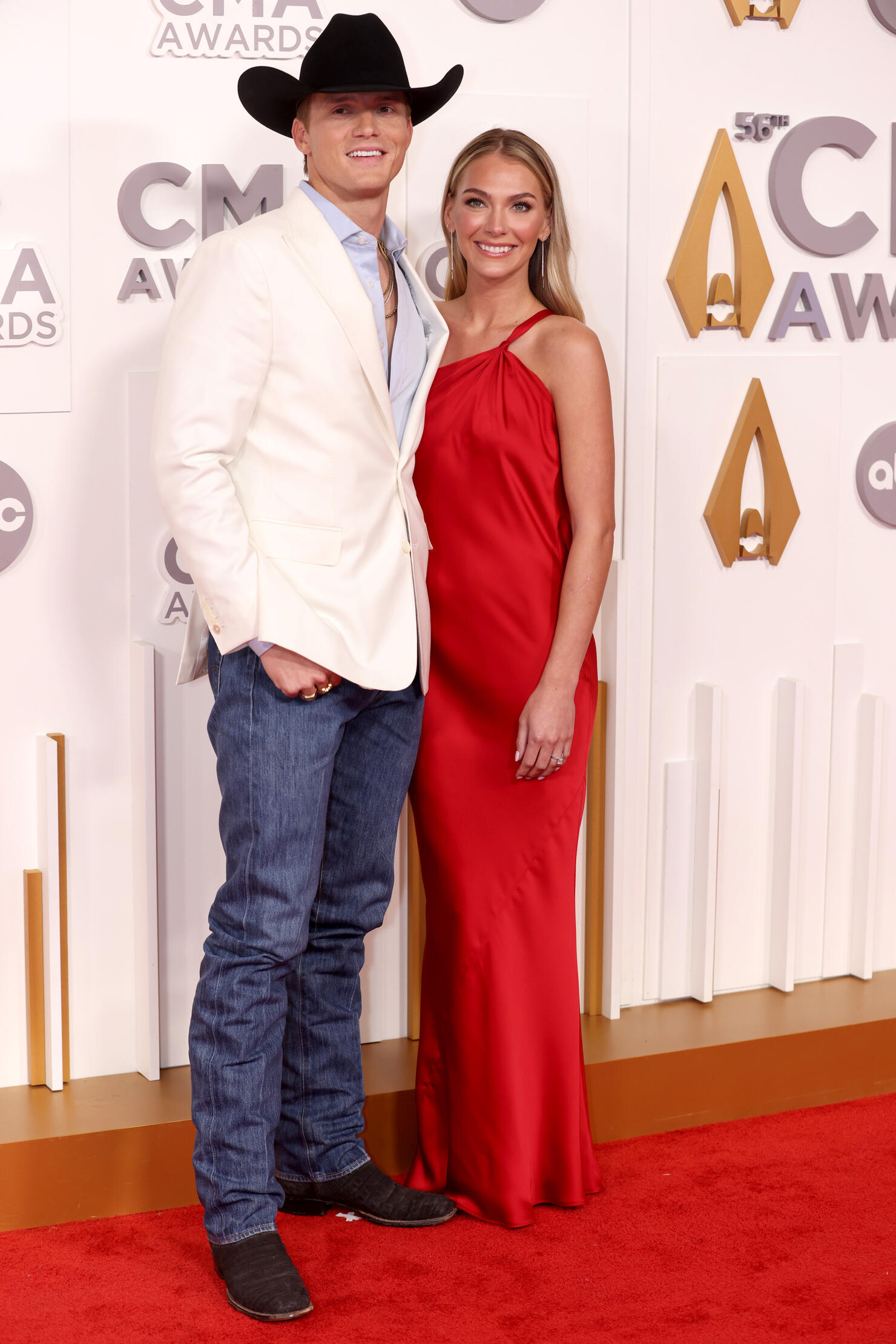 Parker McCollum and Hallie Ray Light
Photo: Getty Images
43 of 93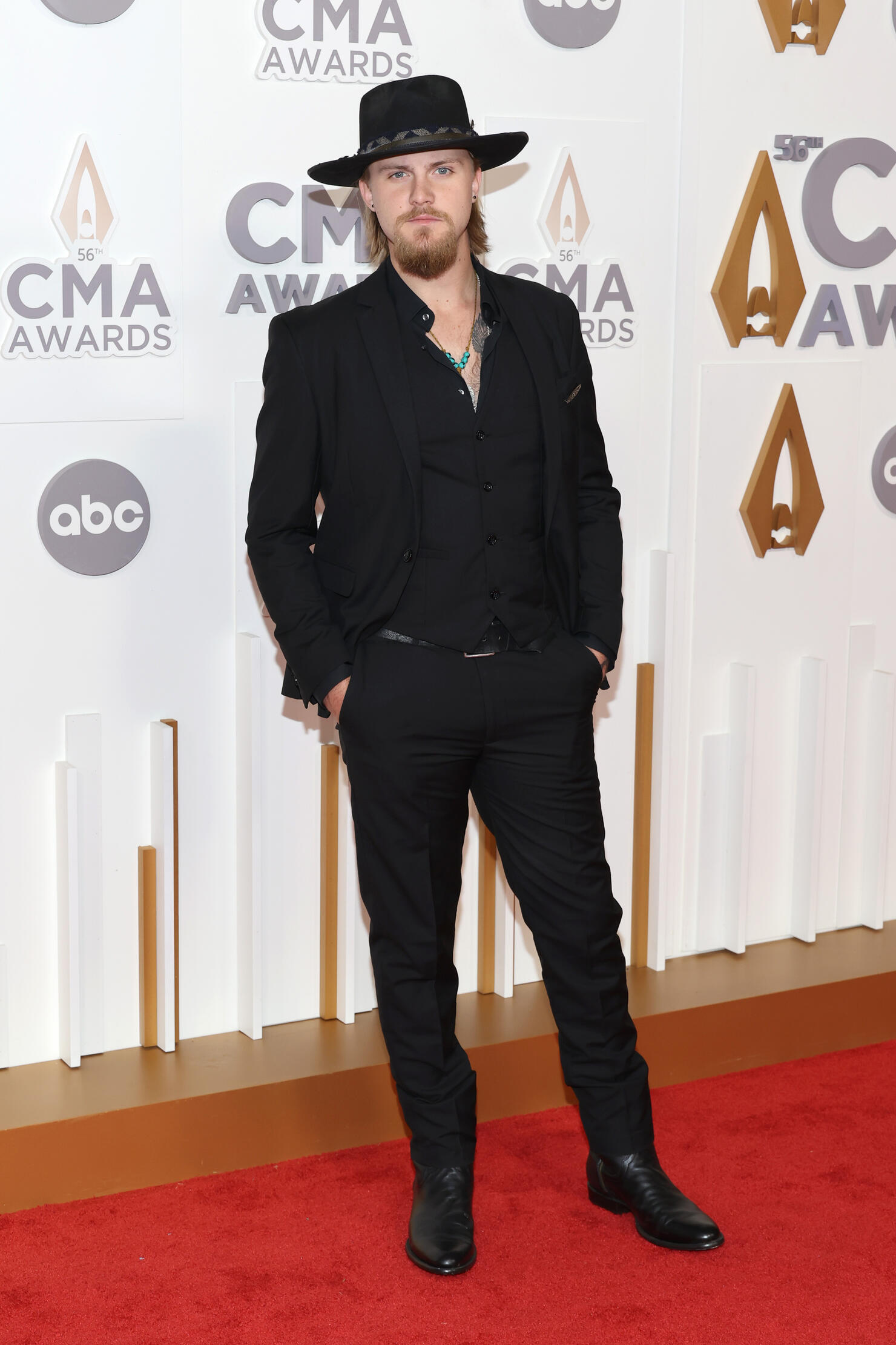 Jackson Dean
Photo: Getty Images
44 of 93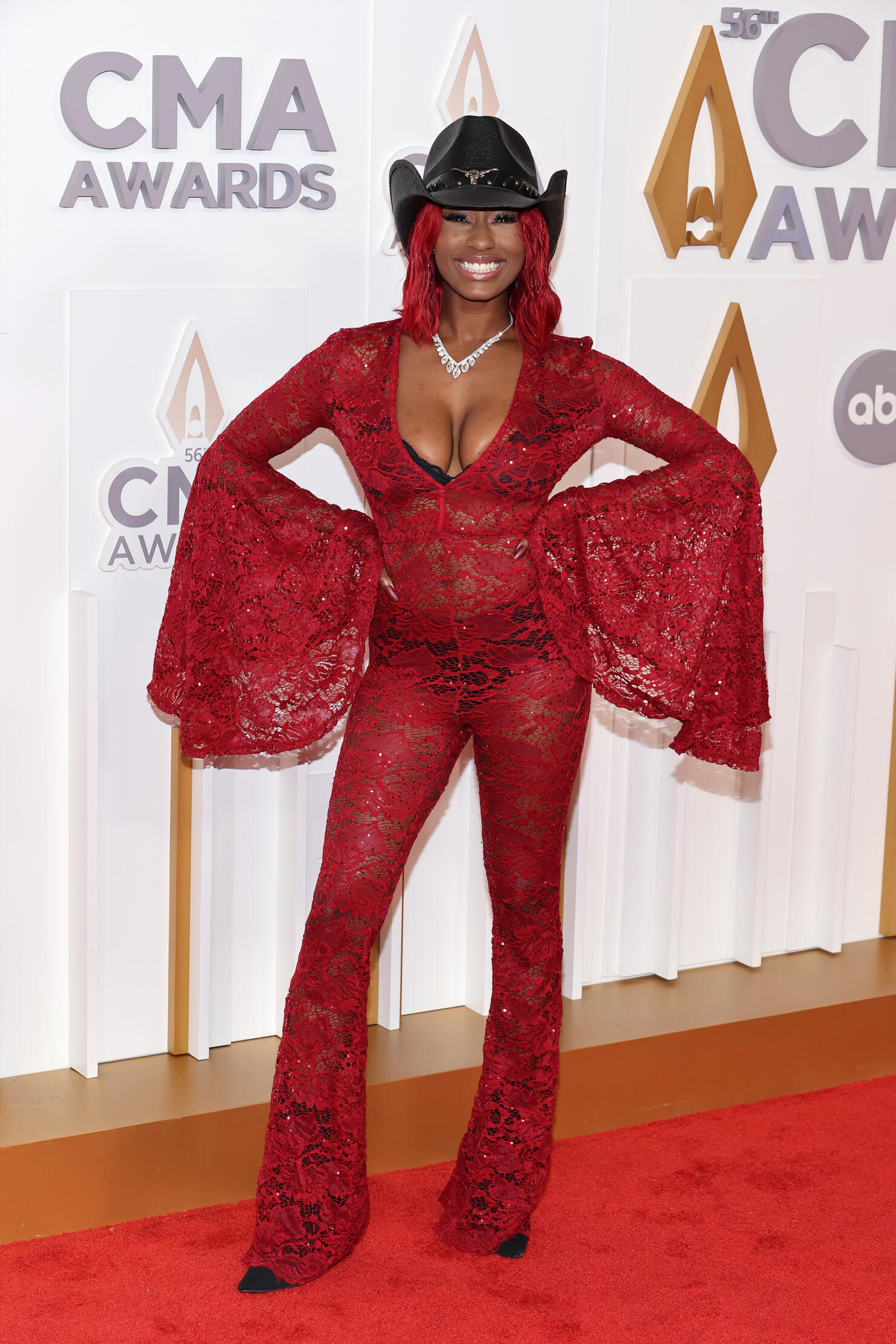 Reyna Roberts
Photo: Getty Images
45 of 93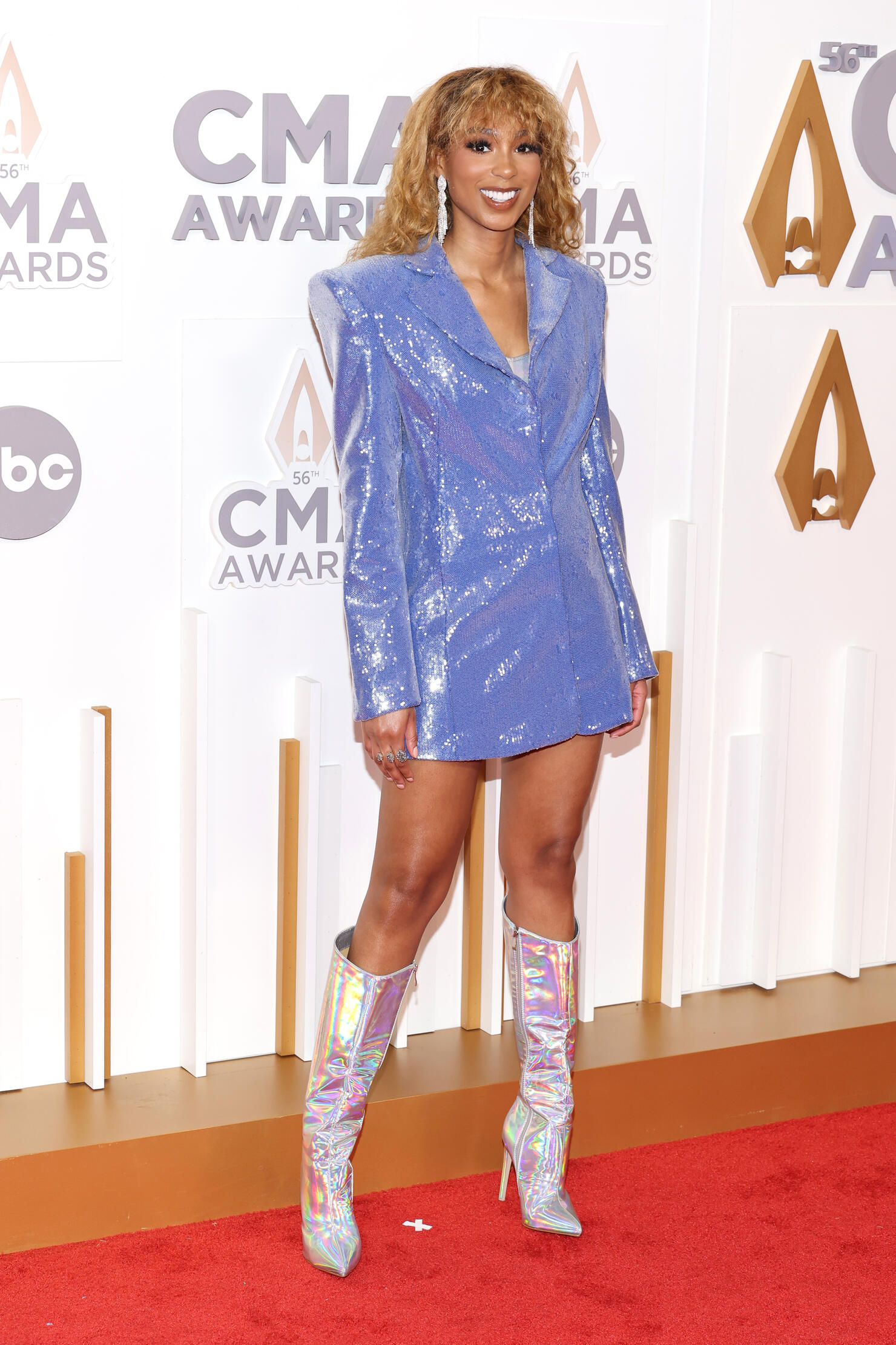 Tiera Kennedy
Photo: Getty Images
46 of 93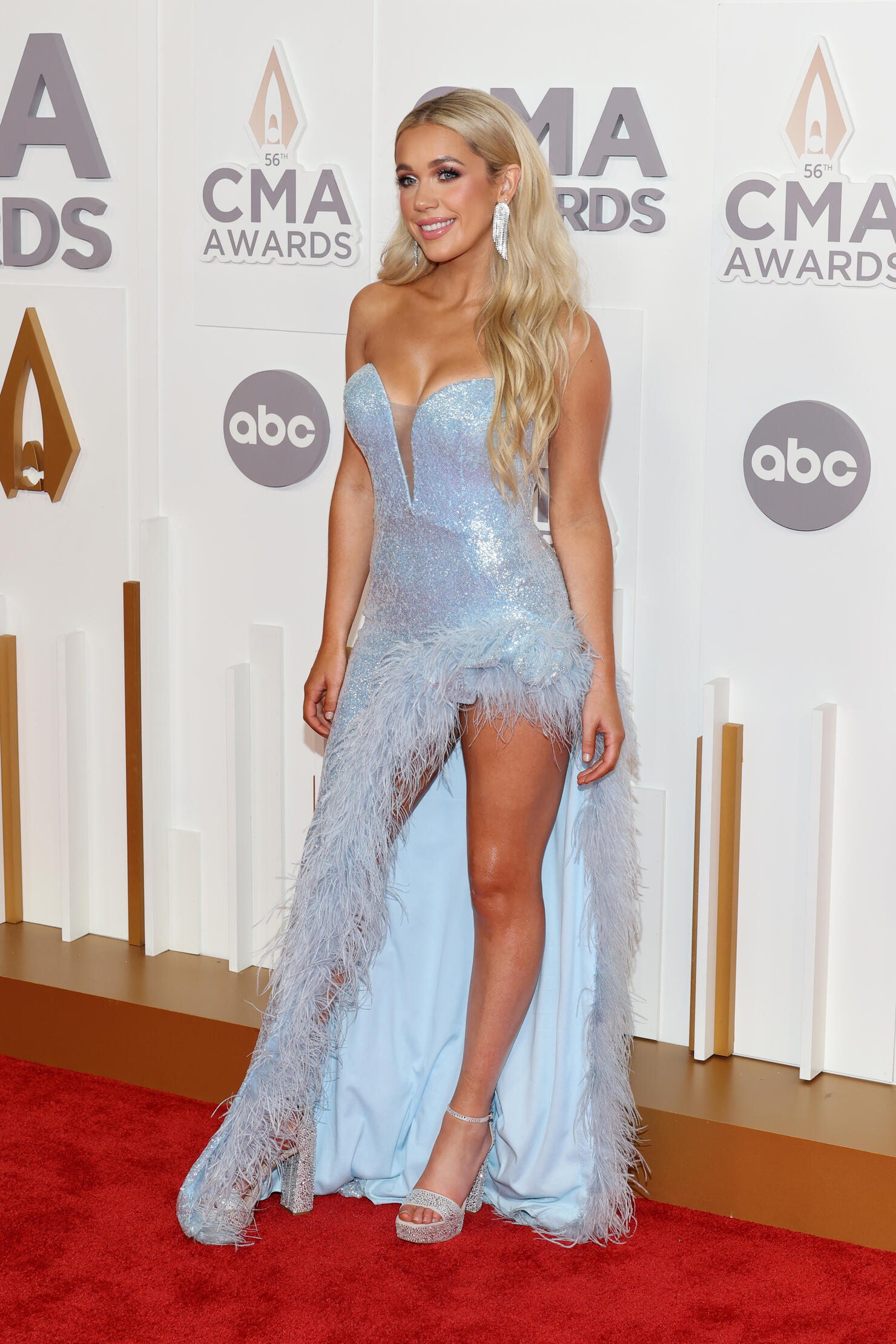 Megan Moroney
Photo: Getty Images
47 of 93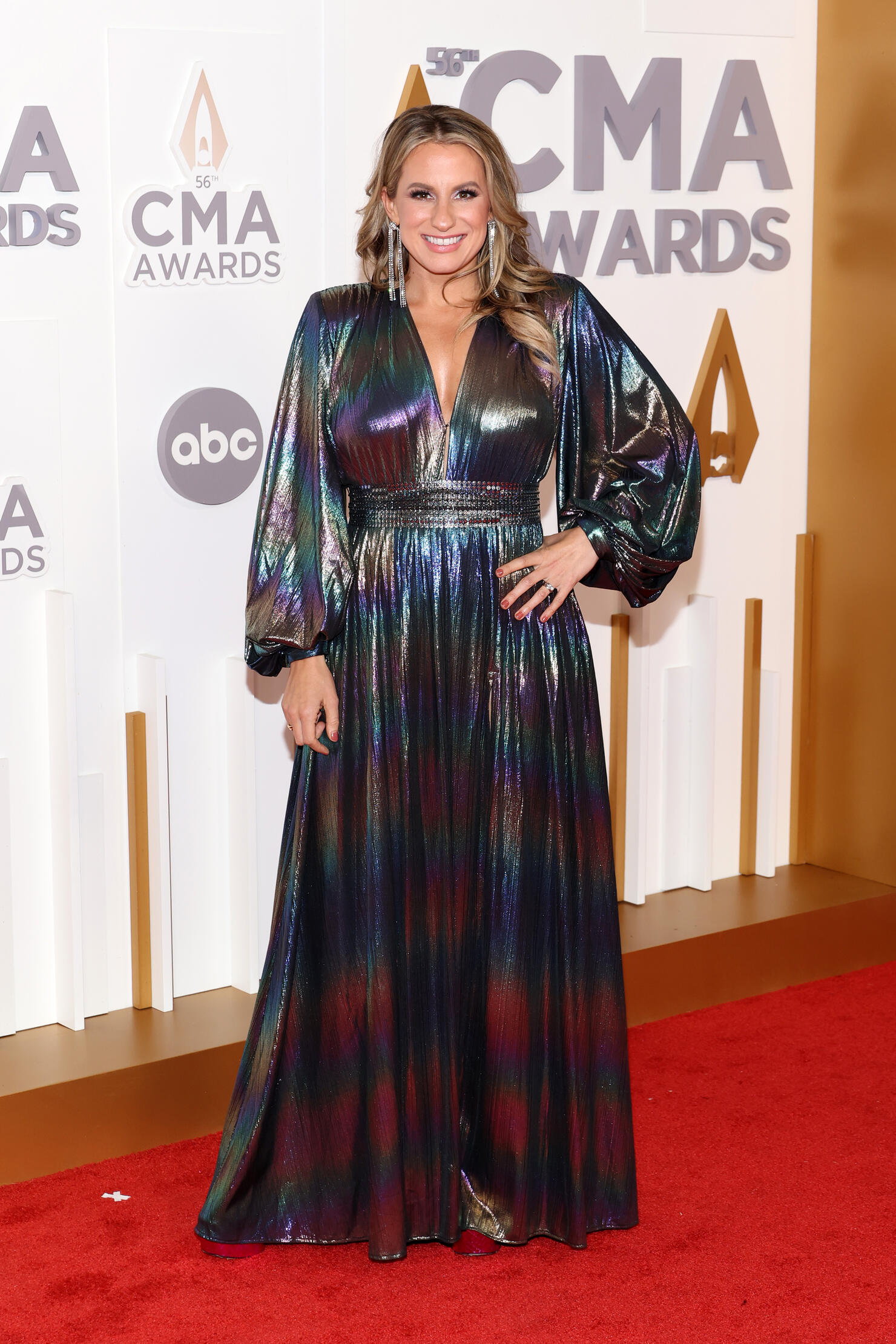 Caitlyn Smith
Photo: Getty Images
48 of 93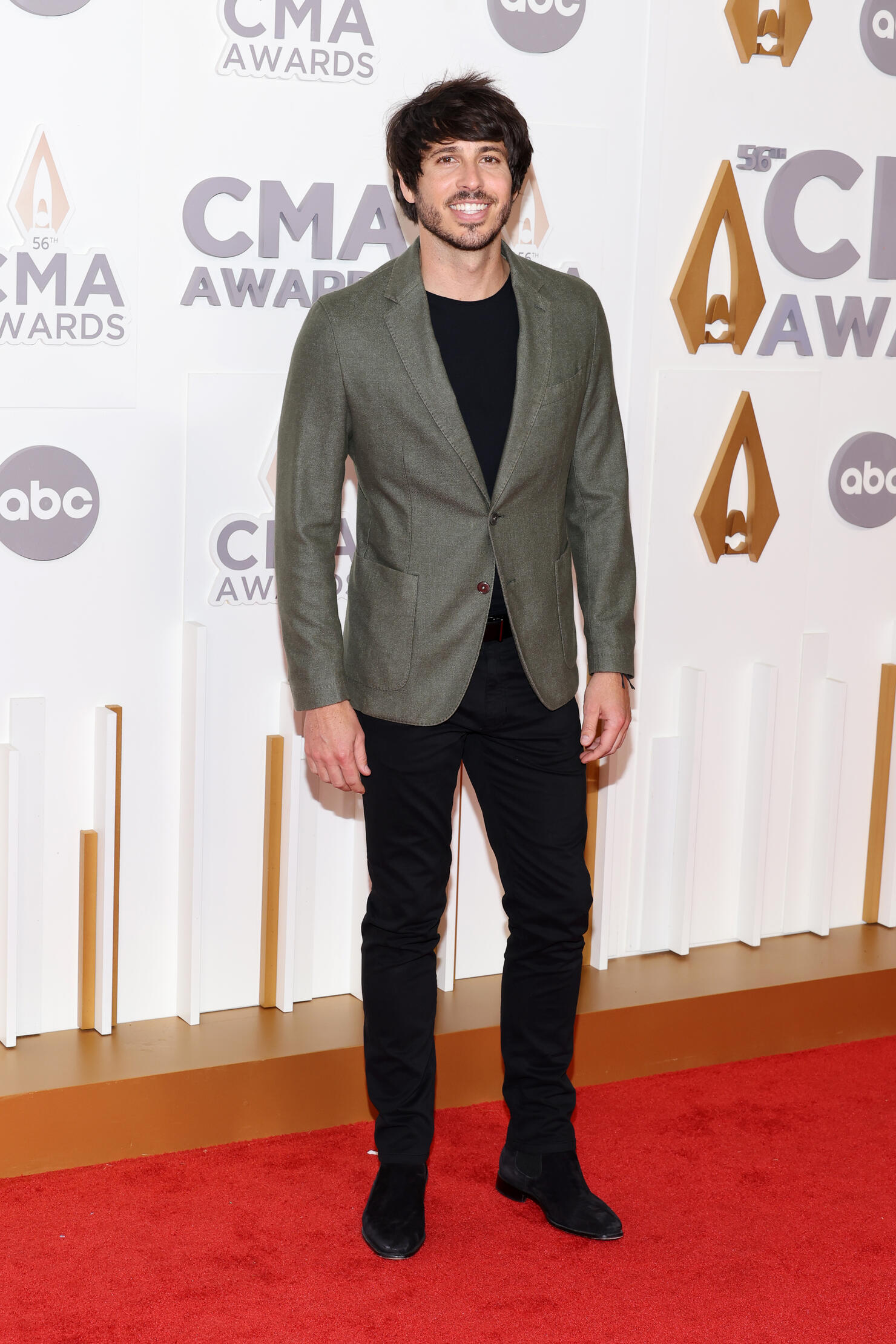 Morgan Evans
Photo: Getty Images
49 of 93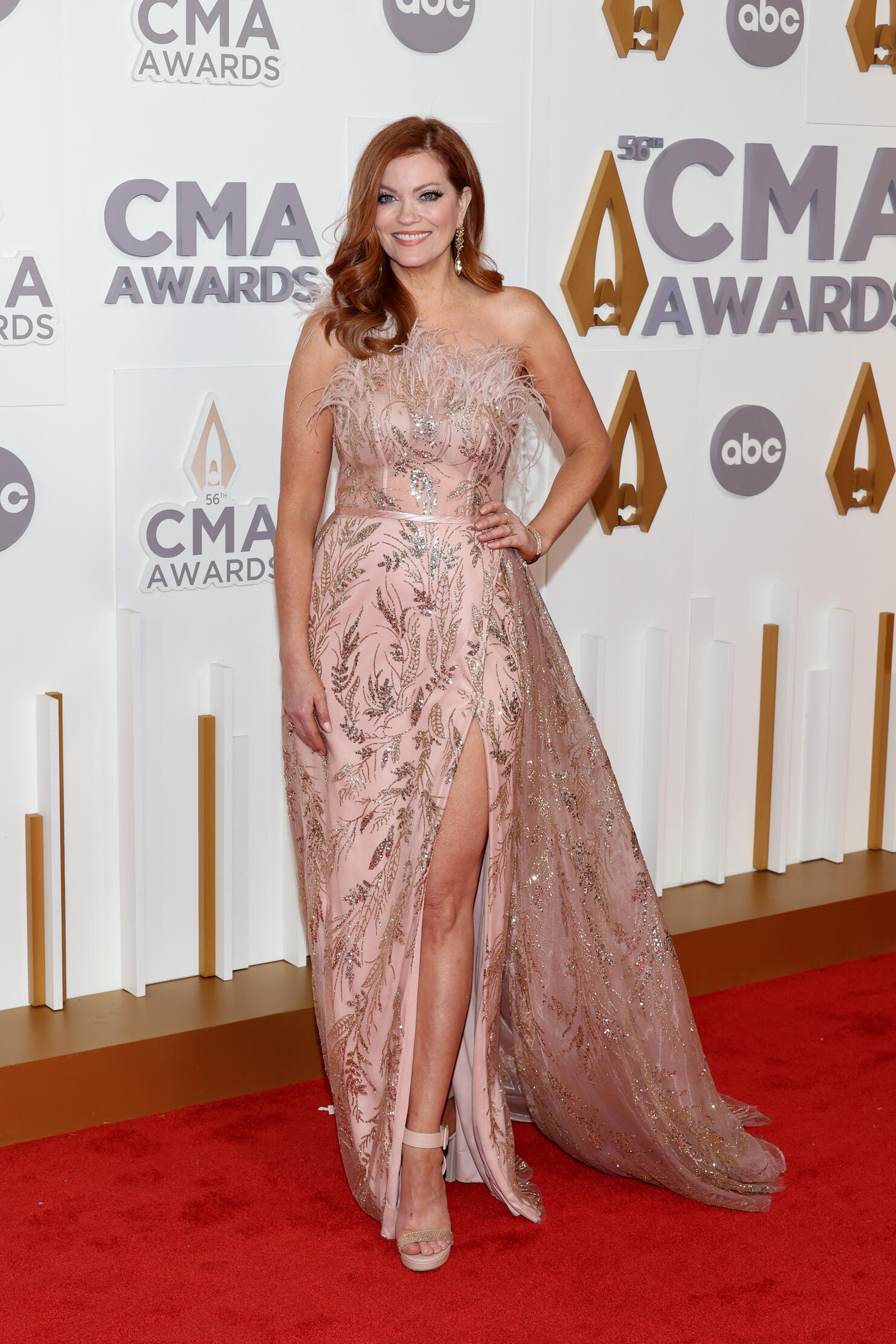 Alecia Davis
Photo: Getty Images
50 of 93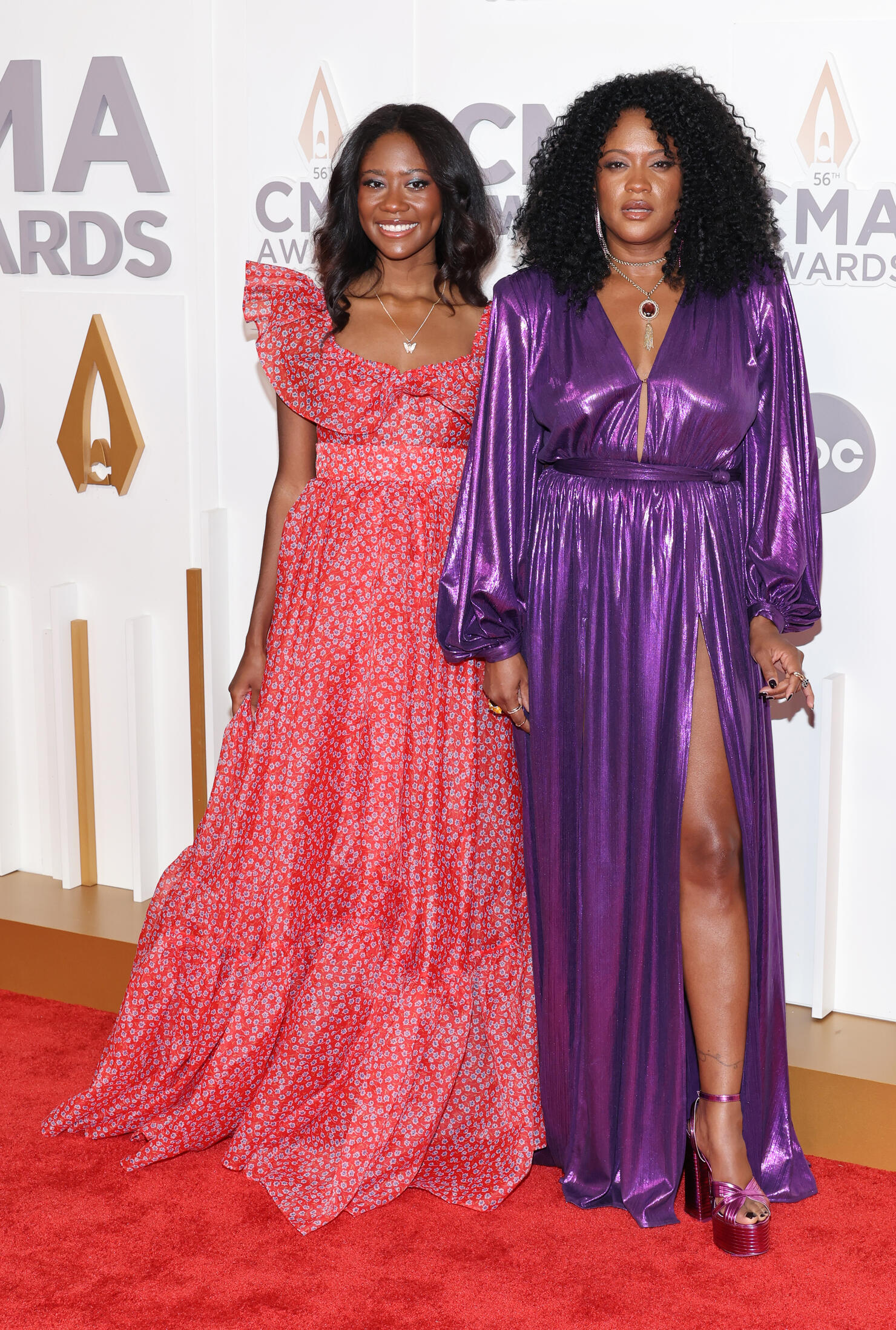 Tekitha Supreme and Prana Supreme of O.N.E The Duo
Photo: Getty Images
51 of 93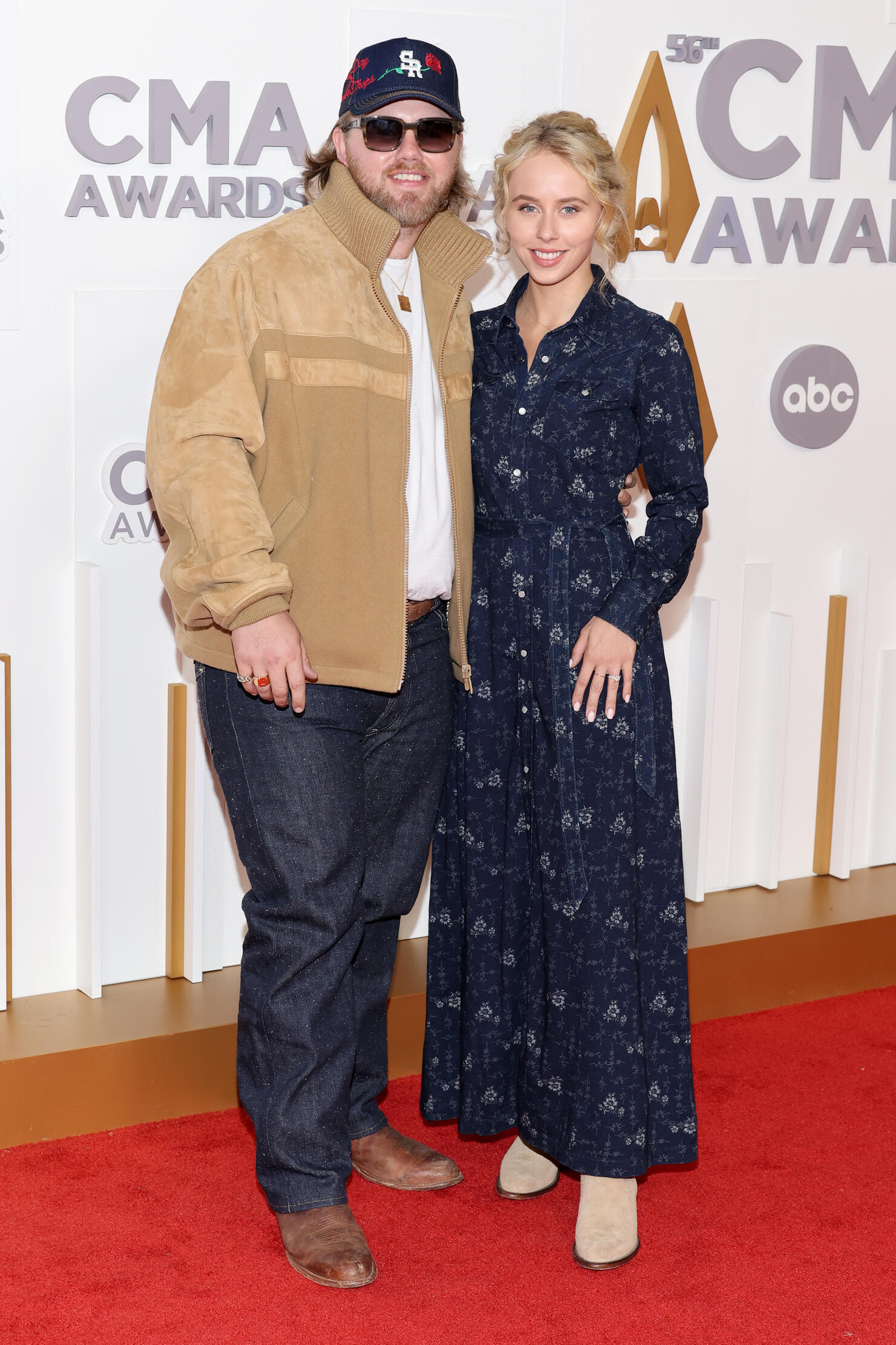 Ernest and Delaney Royer
Photo: Getty Images
52 of 93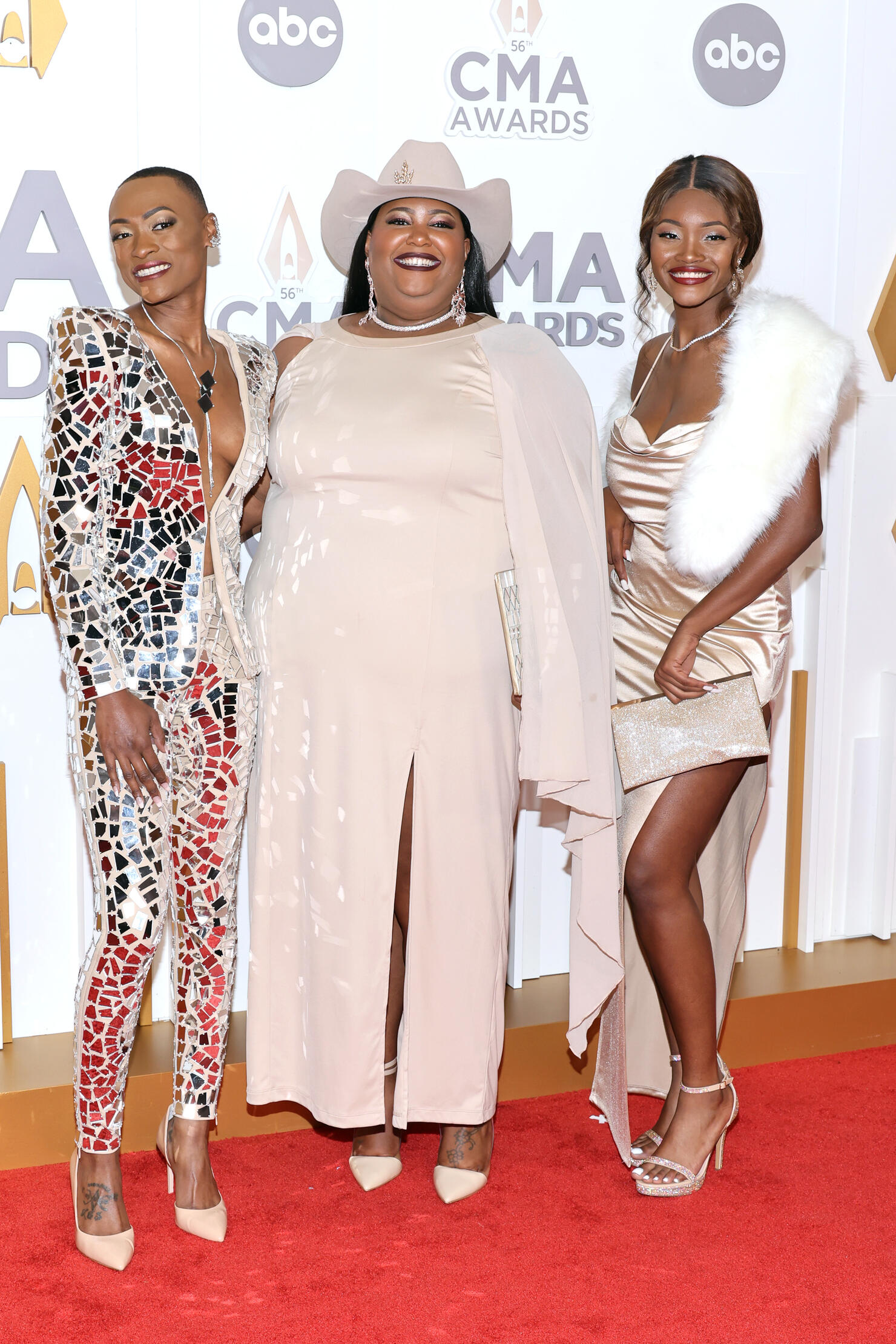 Trea Swindle, Danica Hart and Devynn Hart of Chapel Hart
Photo: Getty Images
53 of 93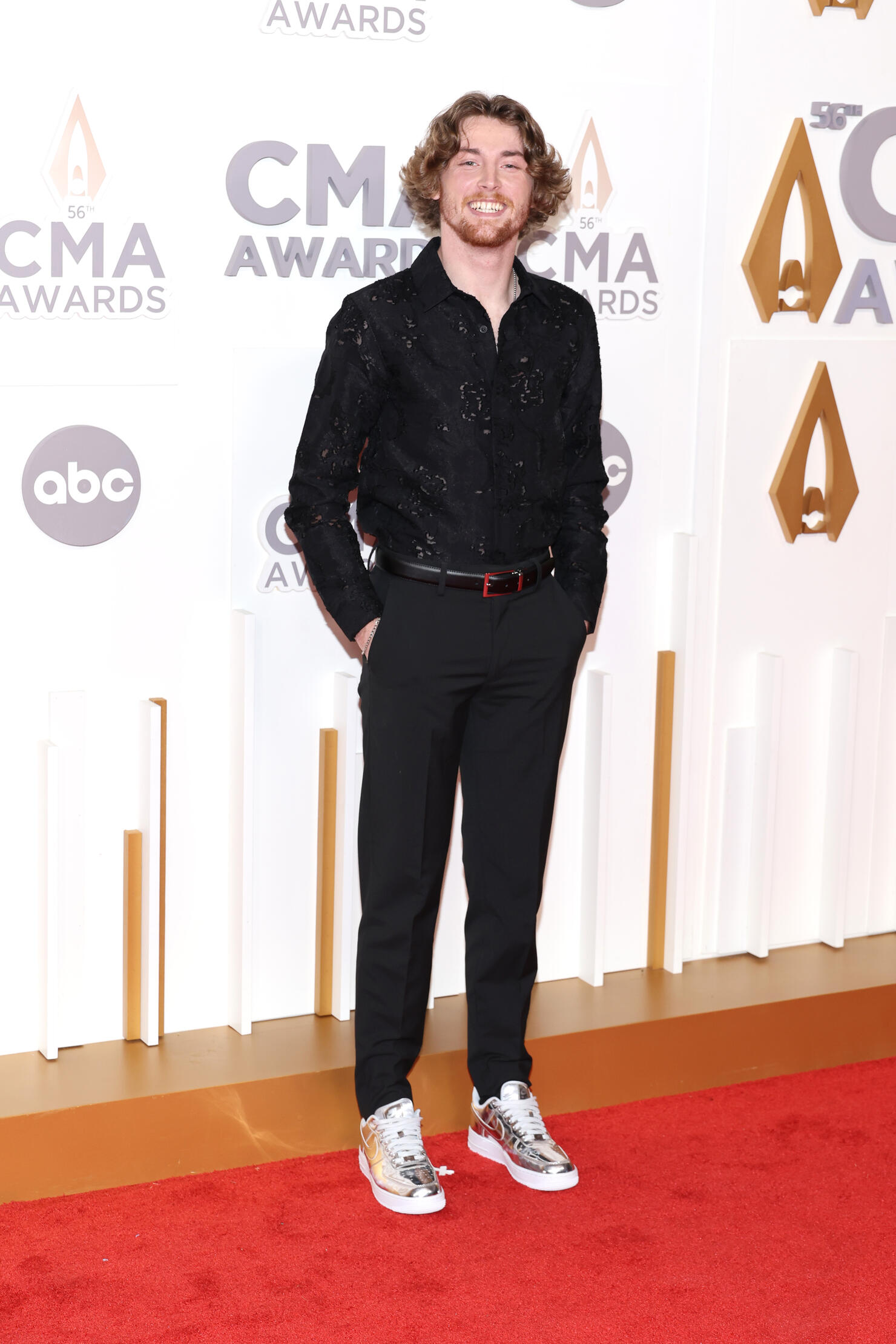 Bailey Zimmerman
Photo: Getty Images
54 of 93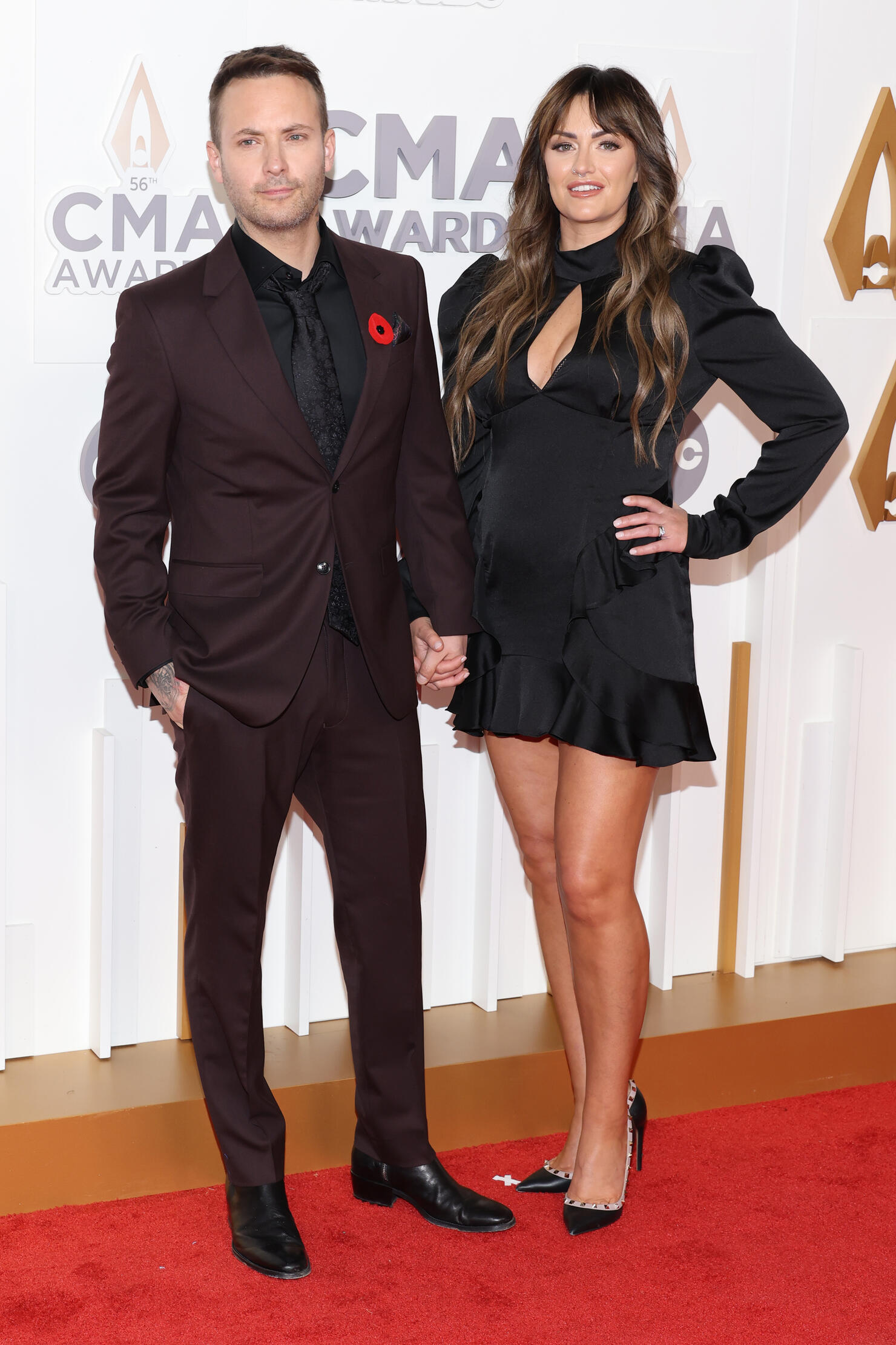 Dallas Smith and Kristen Smith
Photo: Getty Images
55 of 93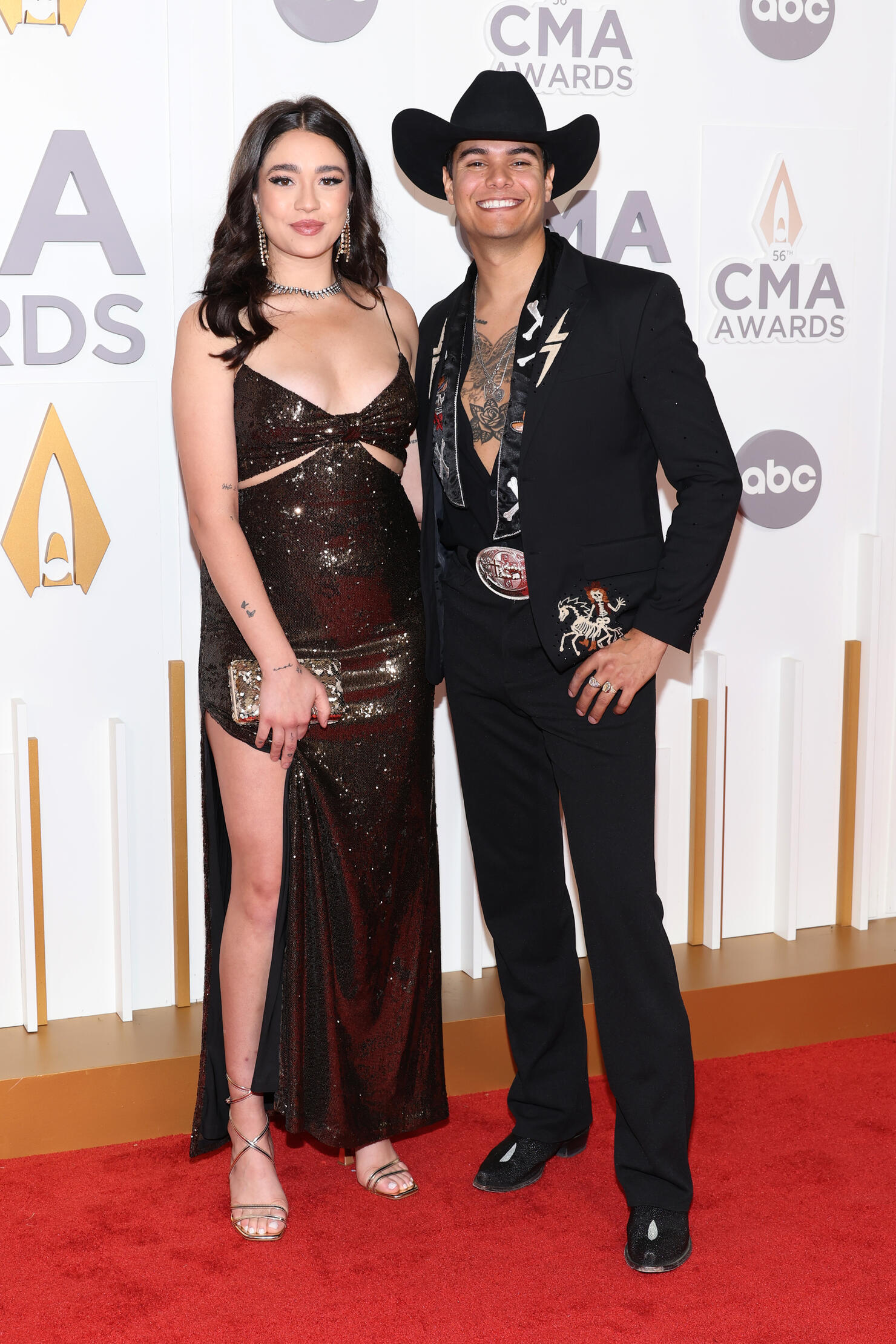 Kat Luna and Alex Garrido of Kat & Alex
Photo: Getty Images
56 of 93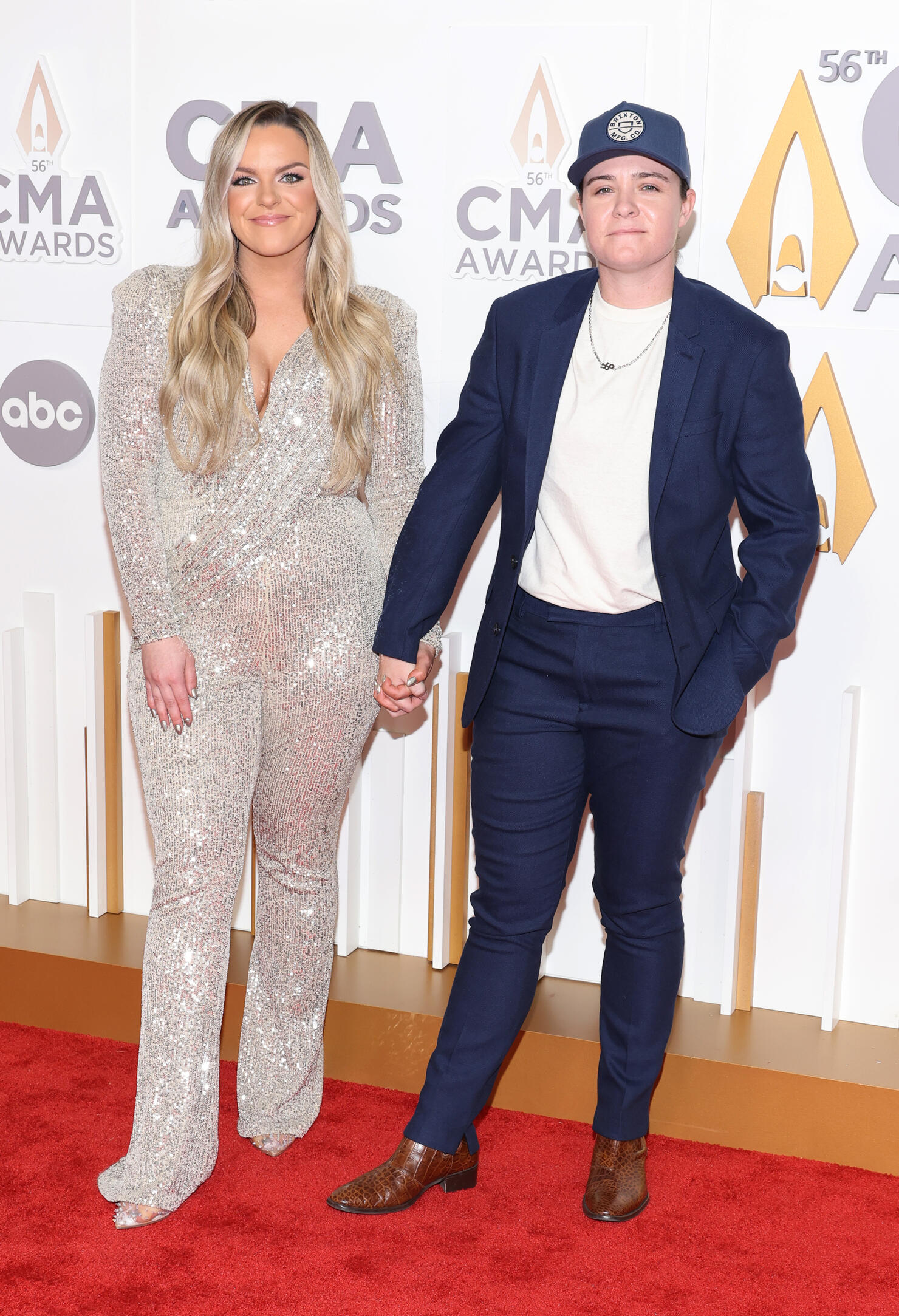 Daira Eamon and Lily Rose
Photo: Getty Images
57 of 93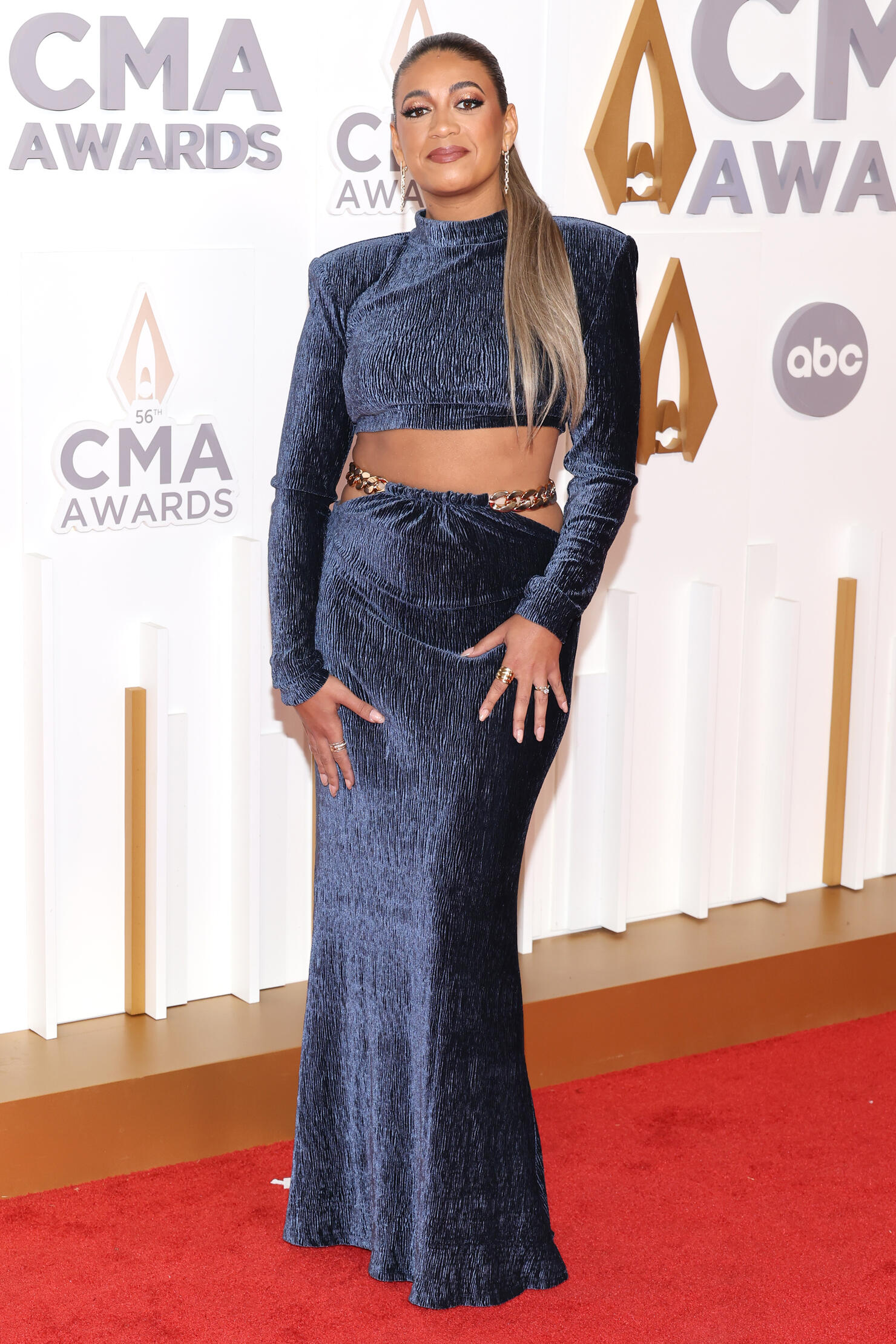 Madeline Edwards
Photo: Getty Images
58 of 93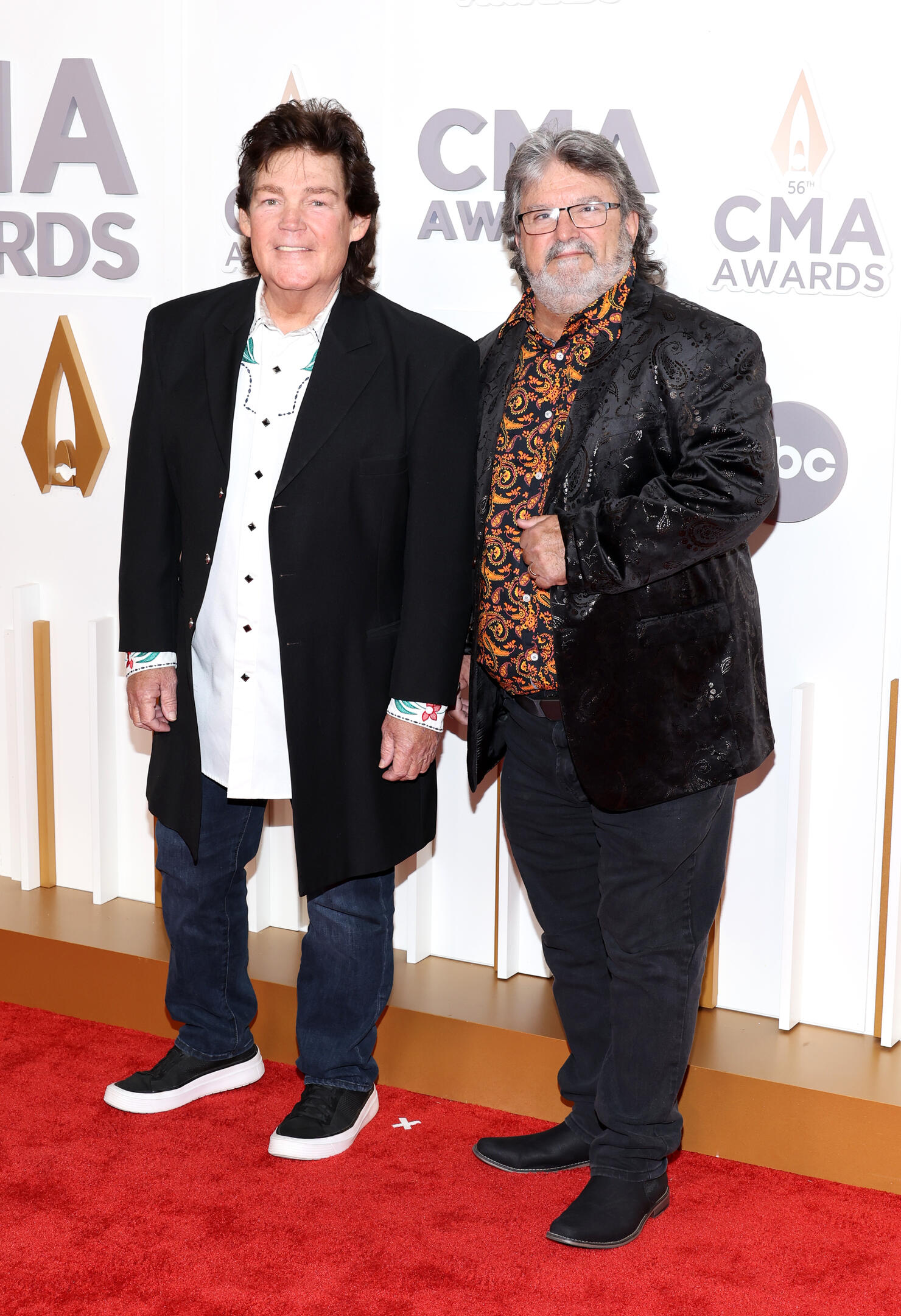 Marty Raybon and Mike McGuire of Shenandoah
Photo: Getty Images
59 of 93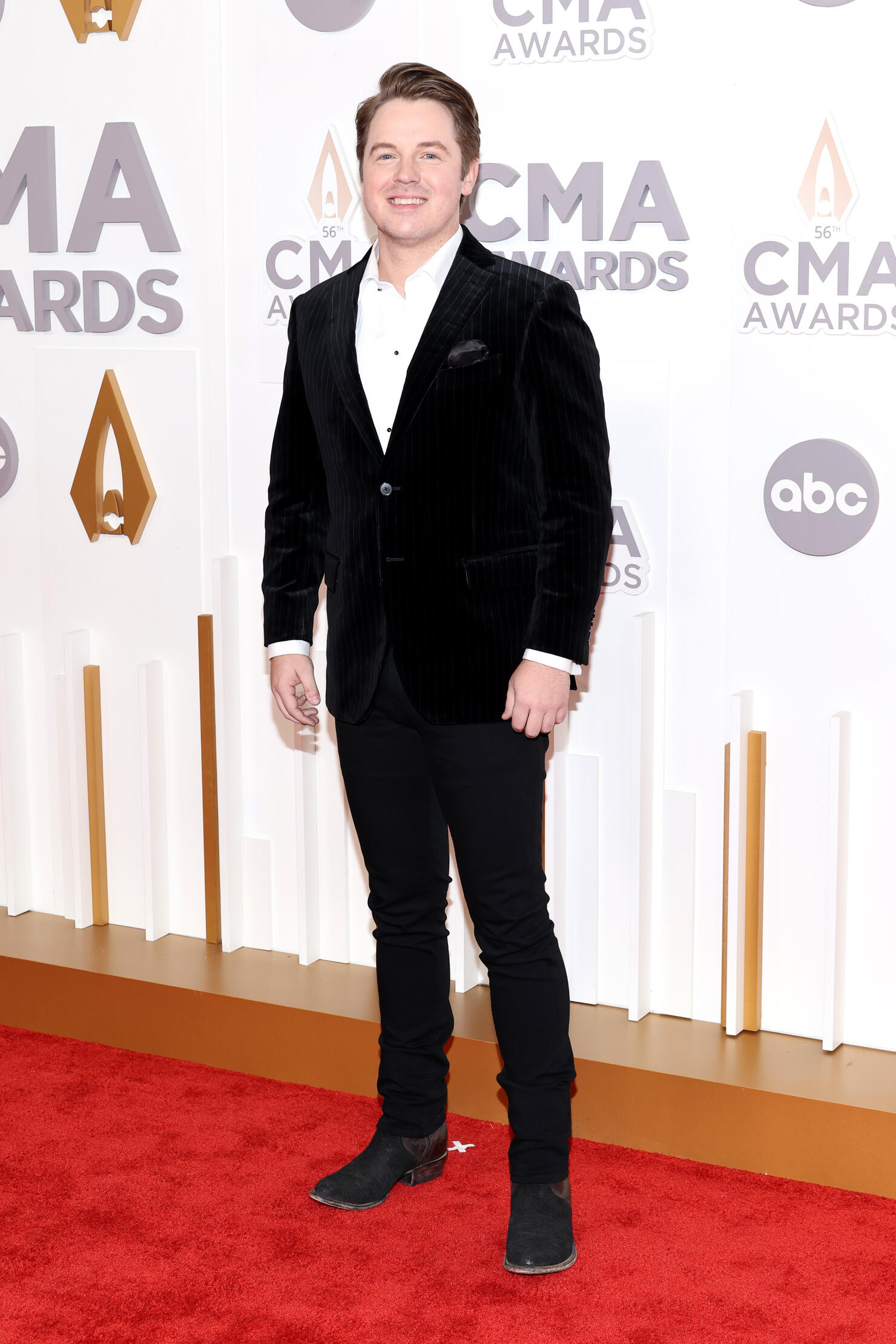 Travis Denning
Photo: Getty Images
60 of 93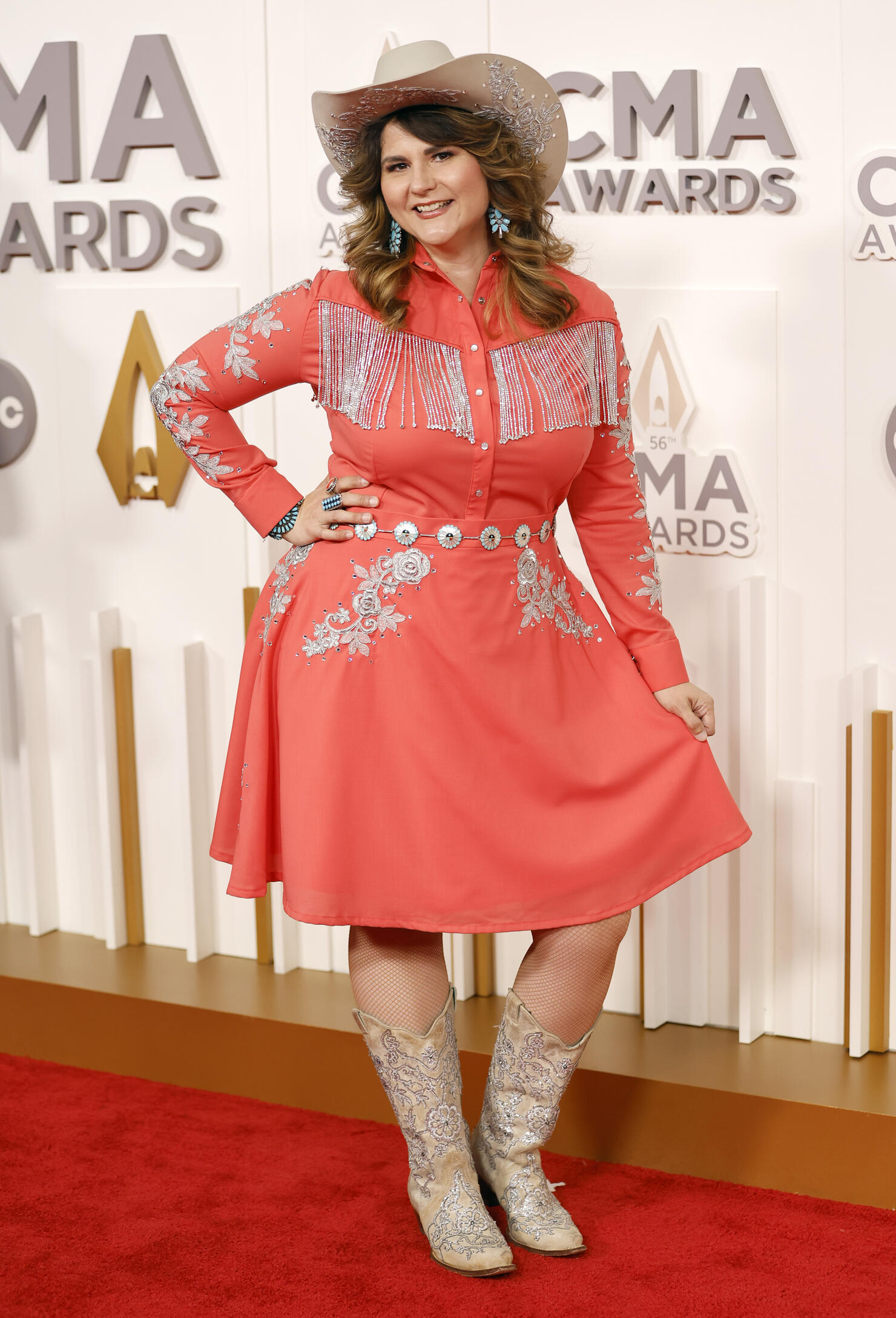 Jenee Fleenor
Photo: Getty Images
61 of 93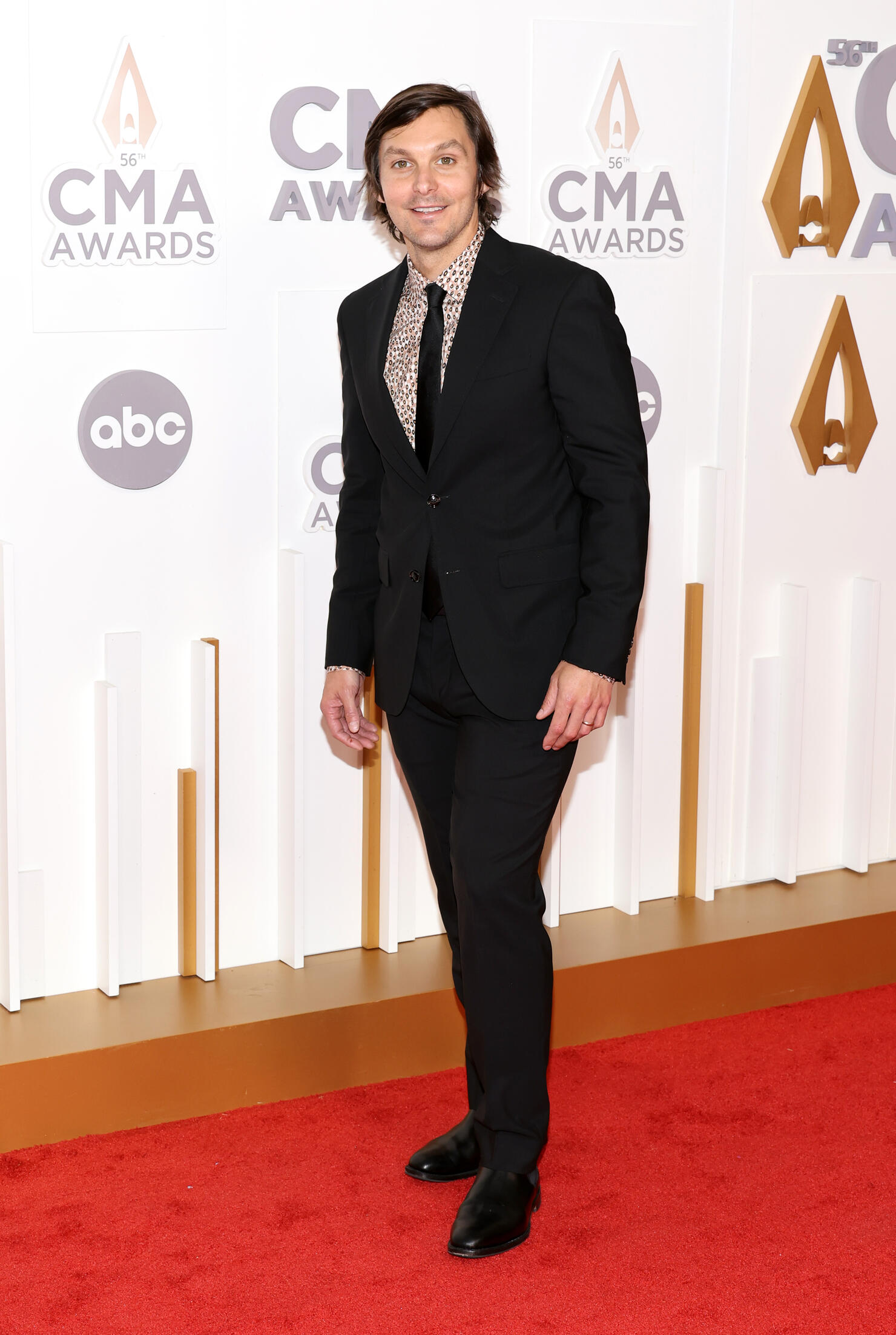 Charlie Worsham
Photo: Getty Images
62 of 93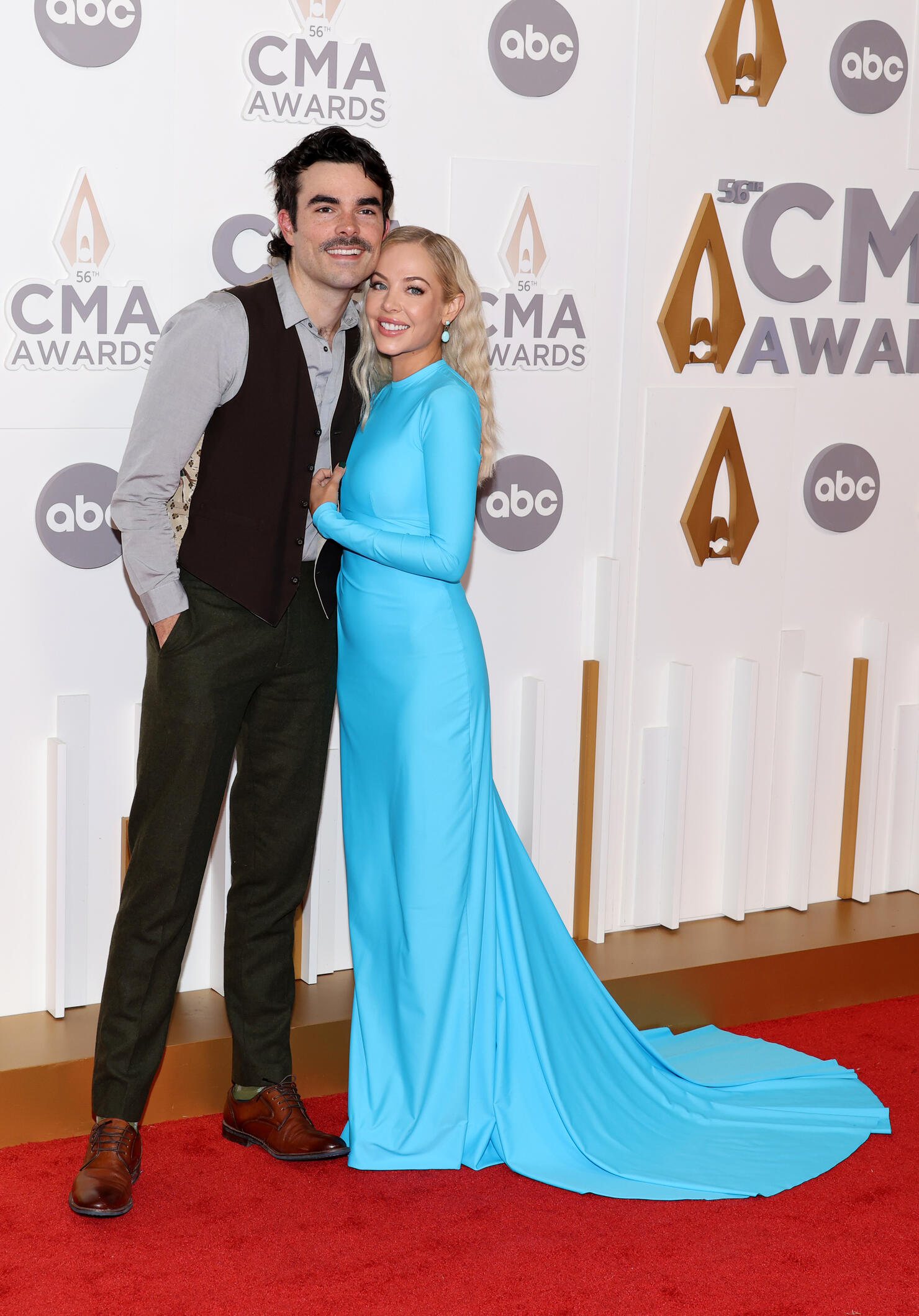 Jake Etheridge and MacKenzie Porter
Photo: Getty Images
63 of 93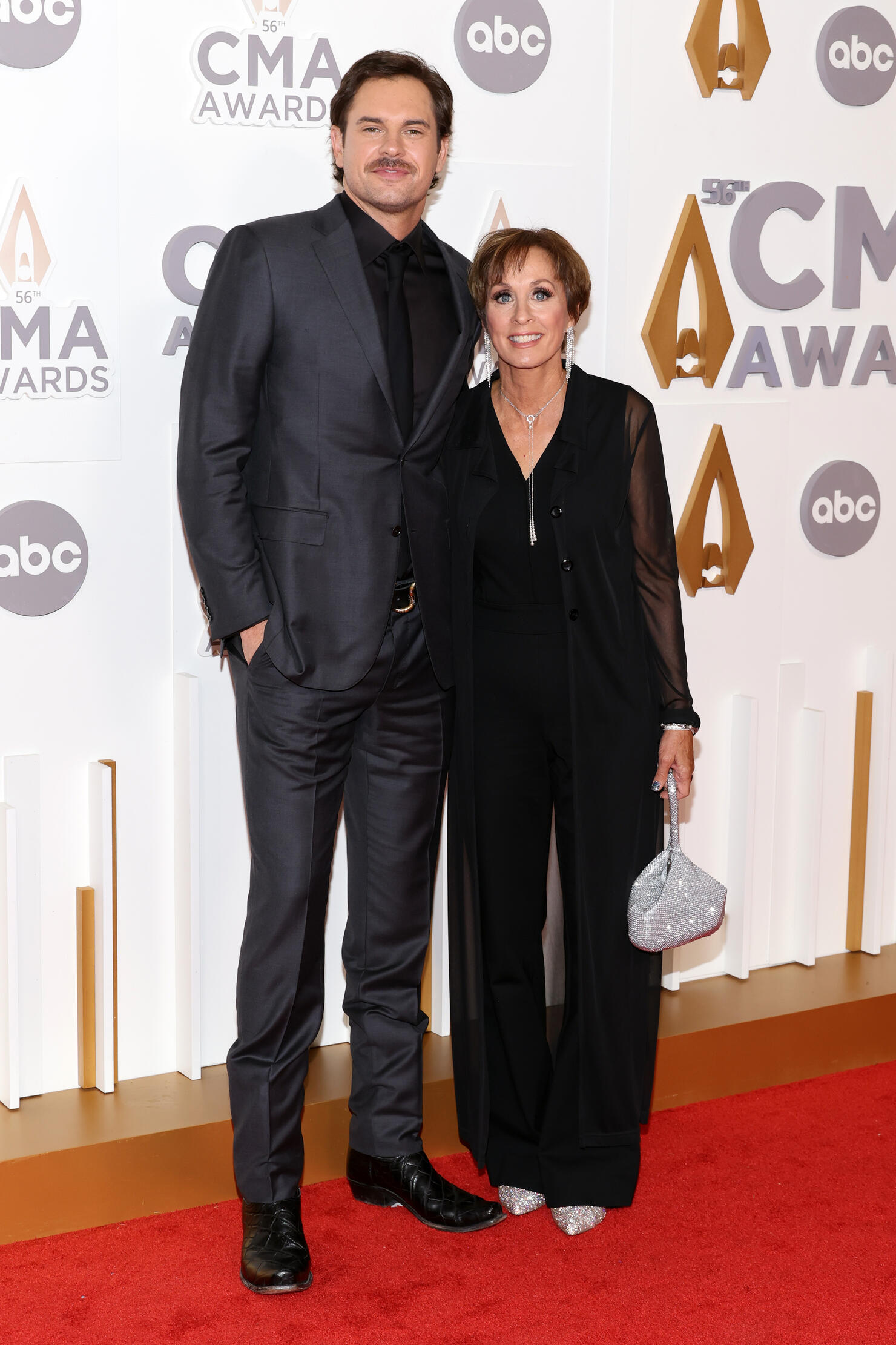 Matt Stell and Lisa Todd
Photo: Getty Images
64 of 93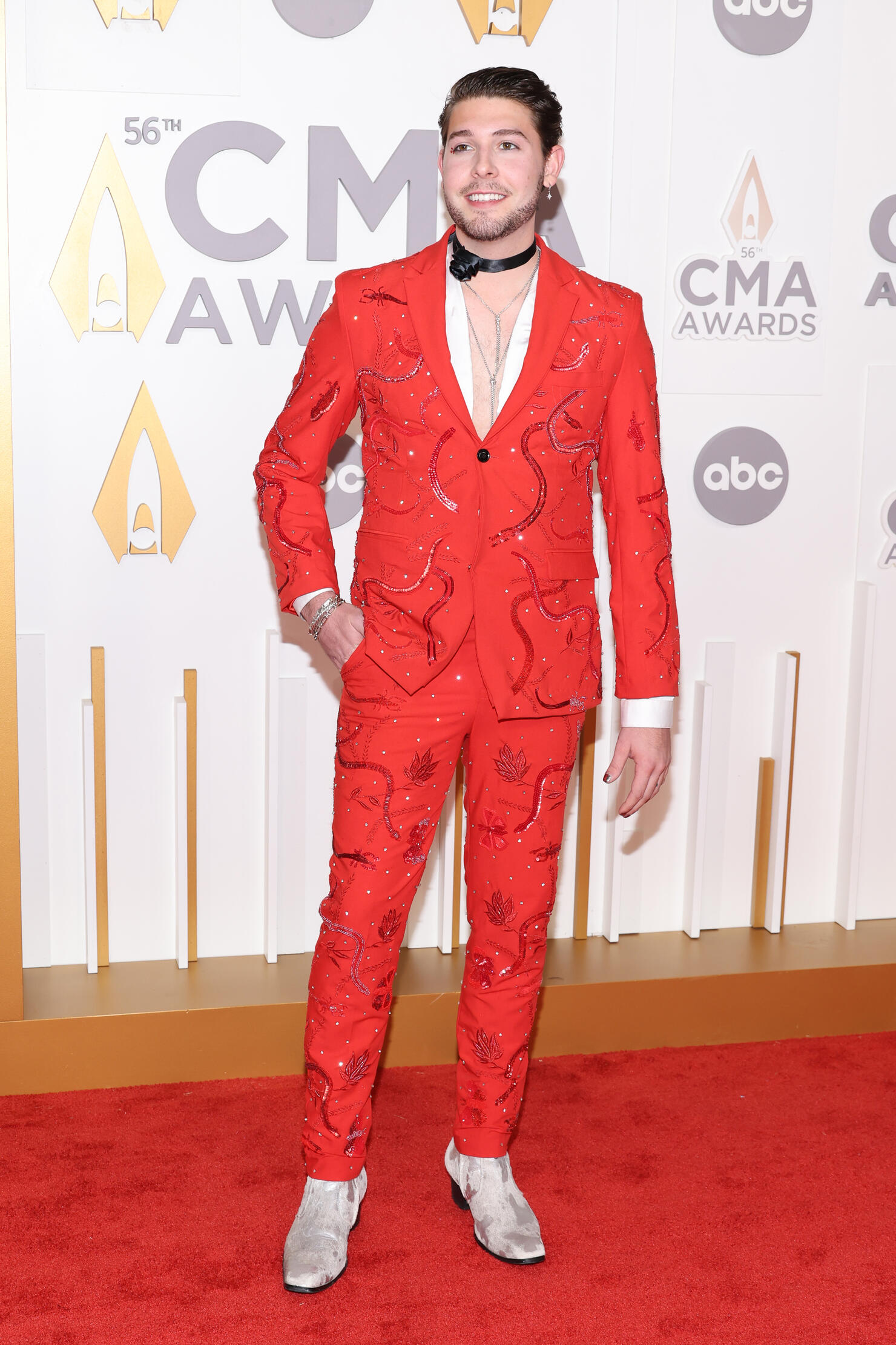 Sam Williams
Photo: Getty Images
65 of 93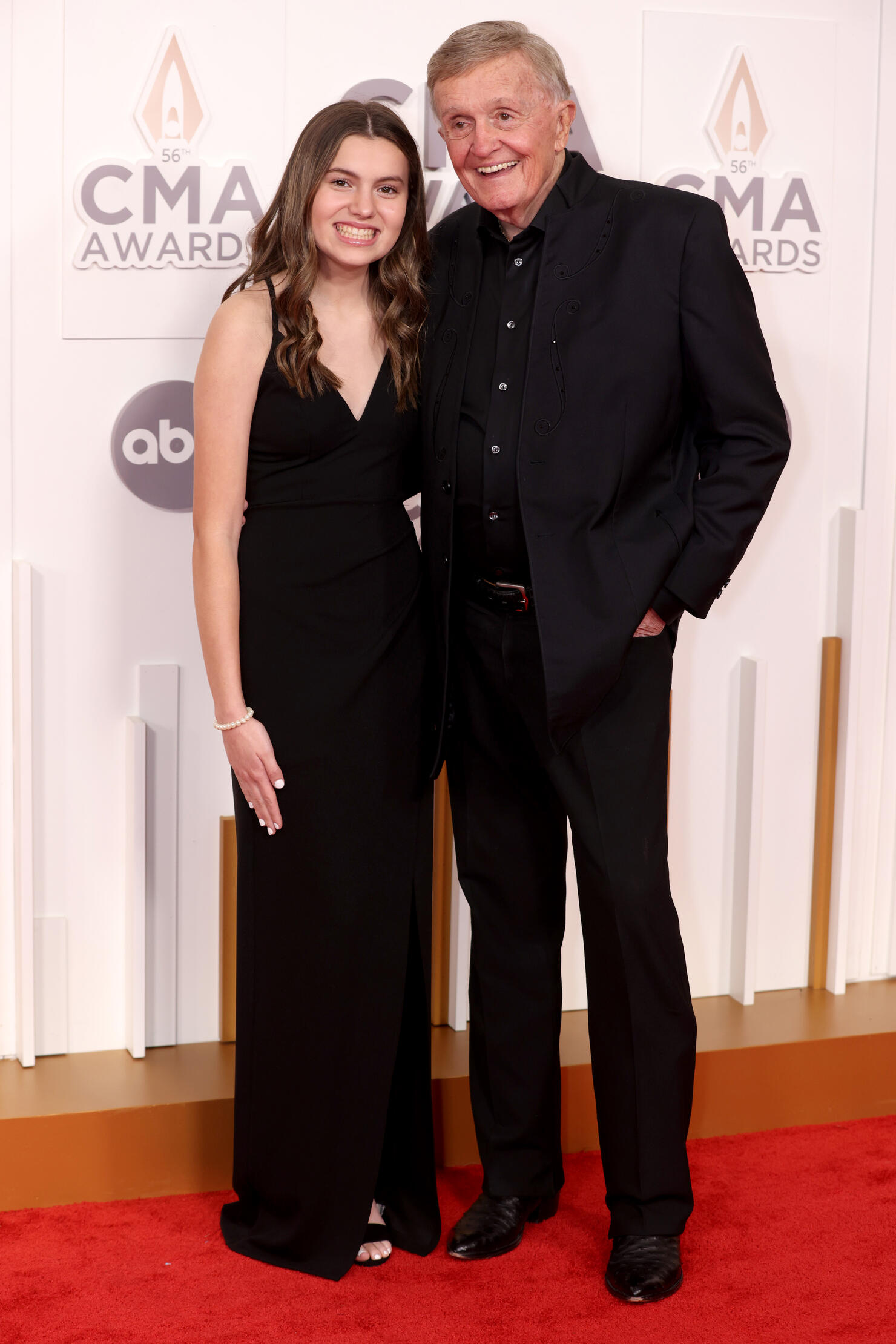 Bill Anderson
Photo: Getty Images
66 of 93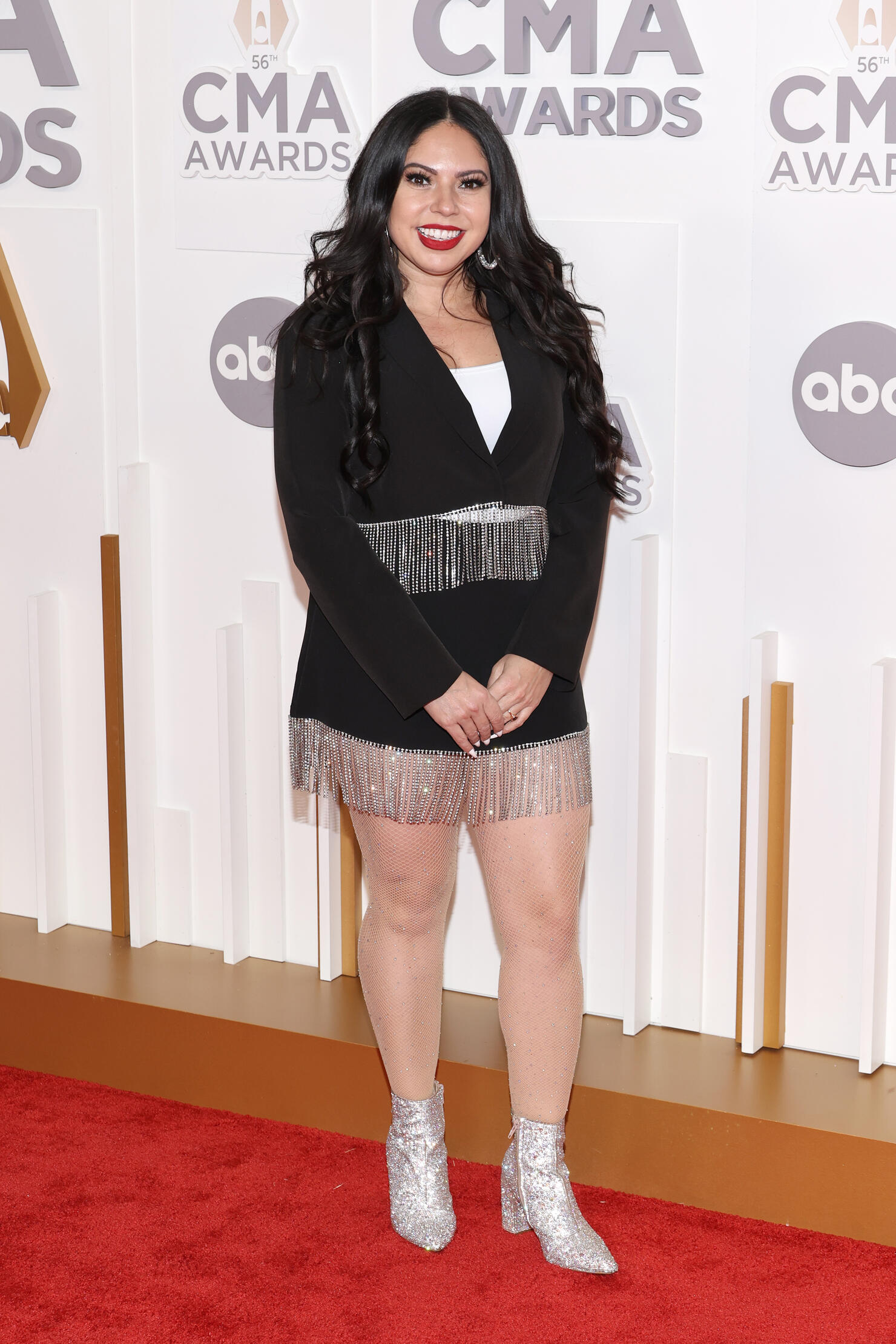 Valerie Ponzio
Photo: Getty Images
67 of 93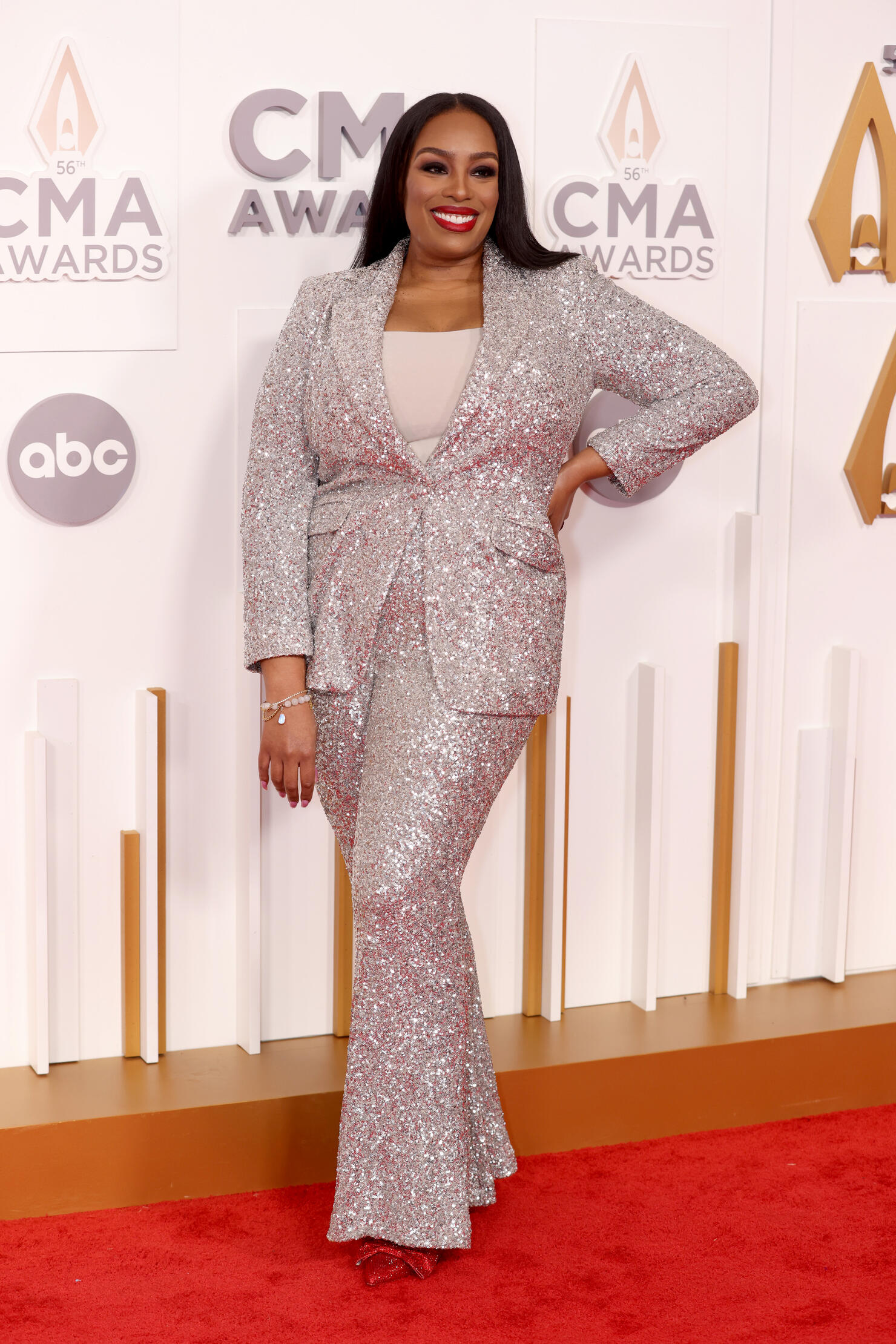 Charlene Bryant
Photo: Getty Images
68 of 93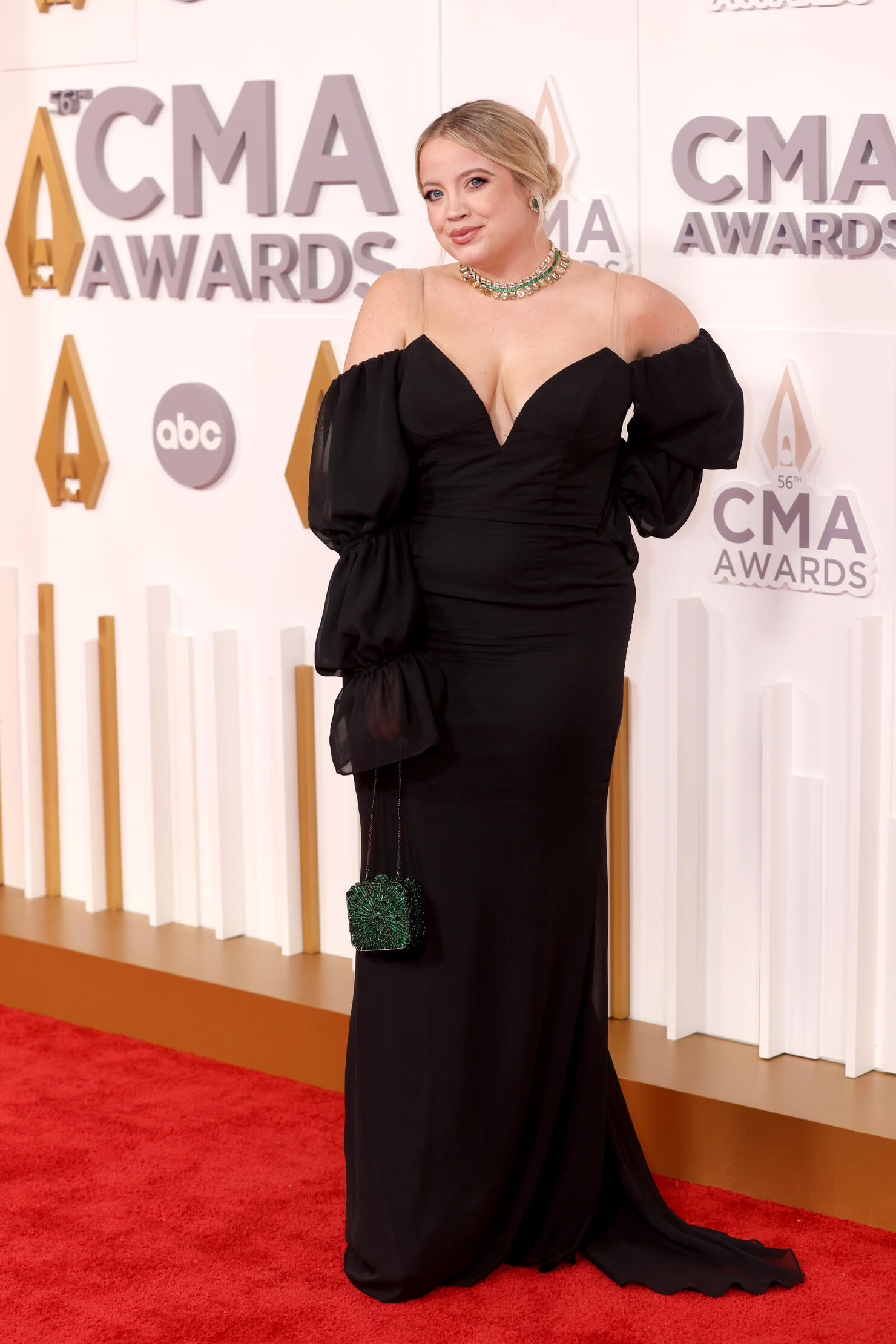 Harper Grae
Photo: Getty Images
69 of 93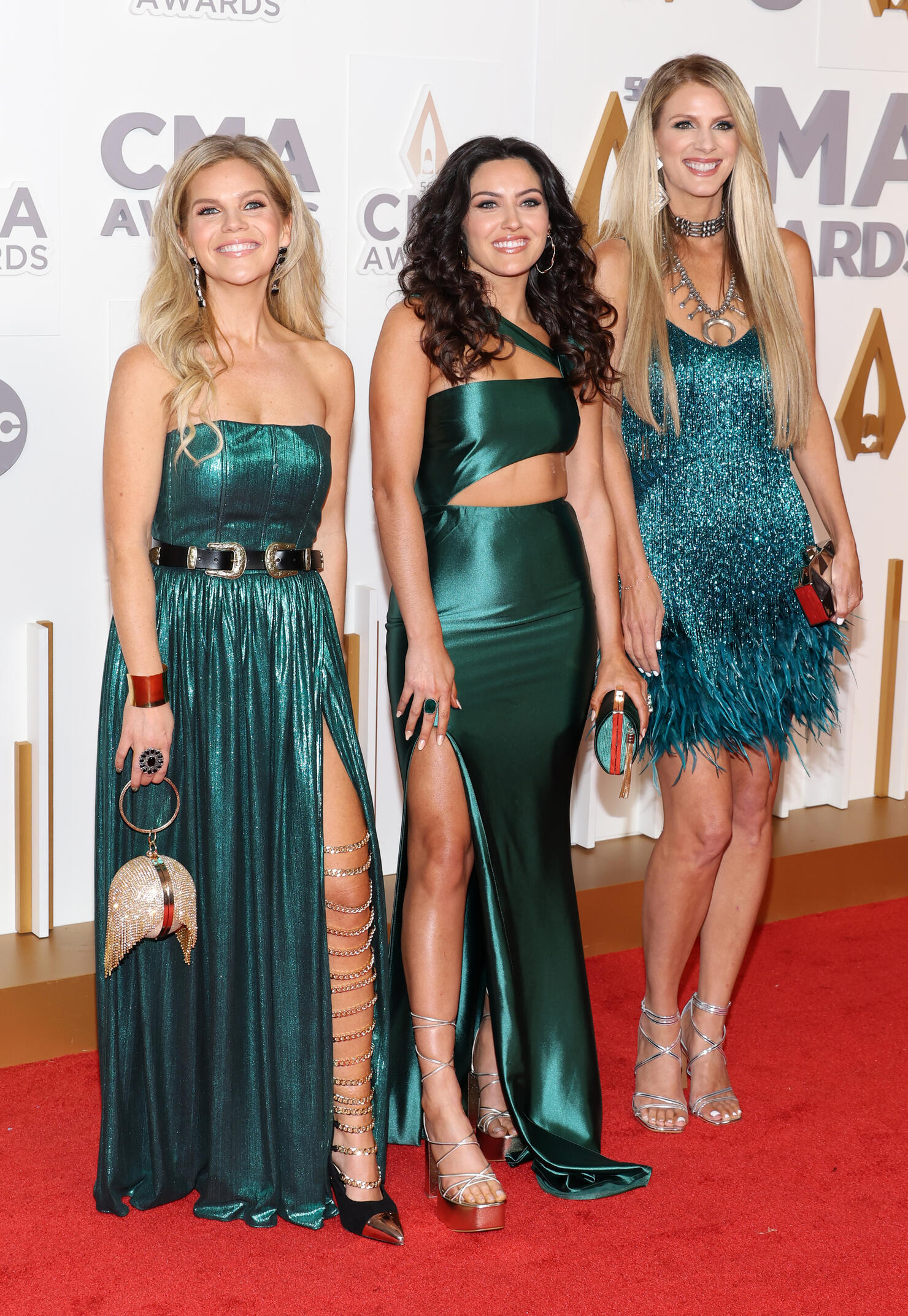 Natalie Stovall, Stevie Woodward and Jennifer Wayne of Runaway June
Photo: Getty Images
70 of 93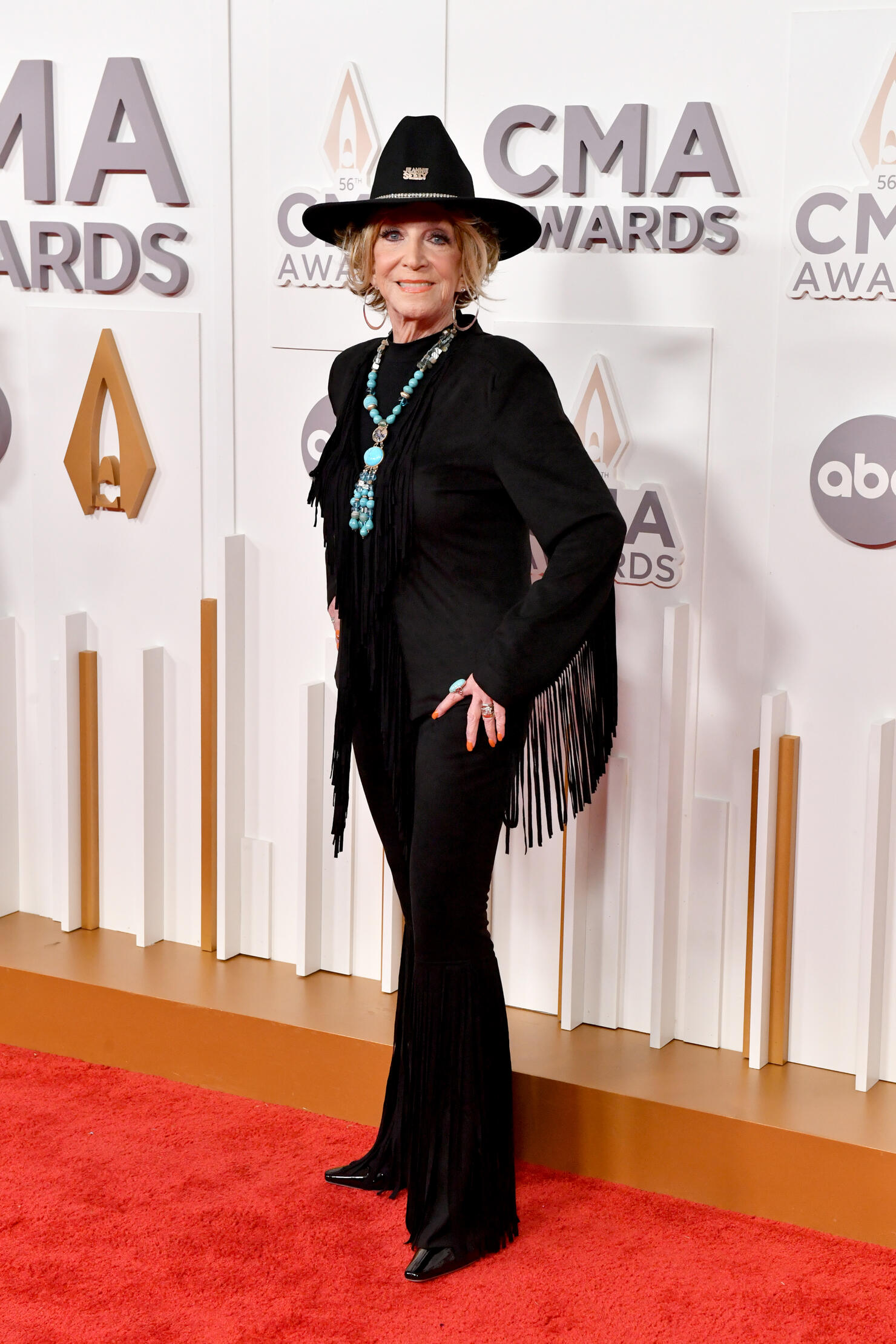 Jeannie Seely
Photo: Getty Images
71 of 93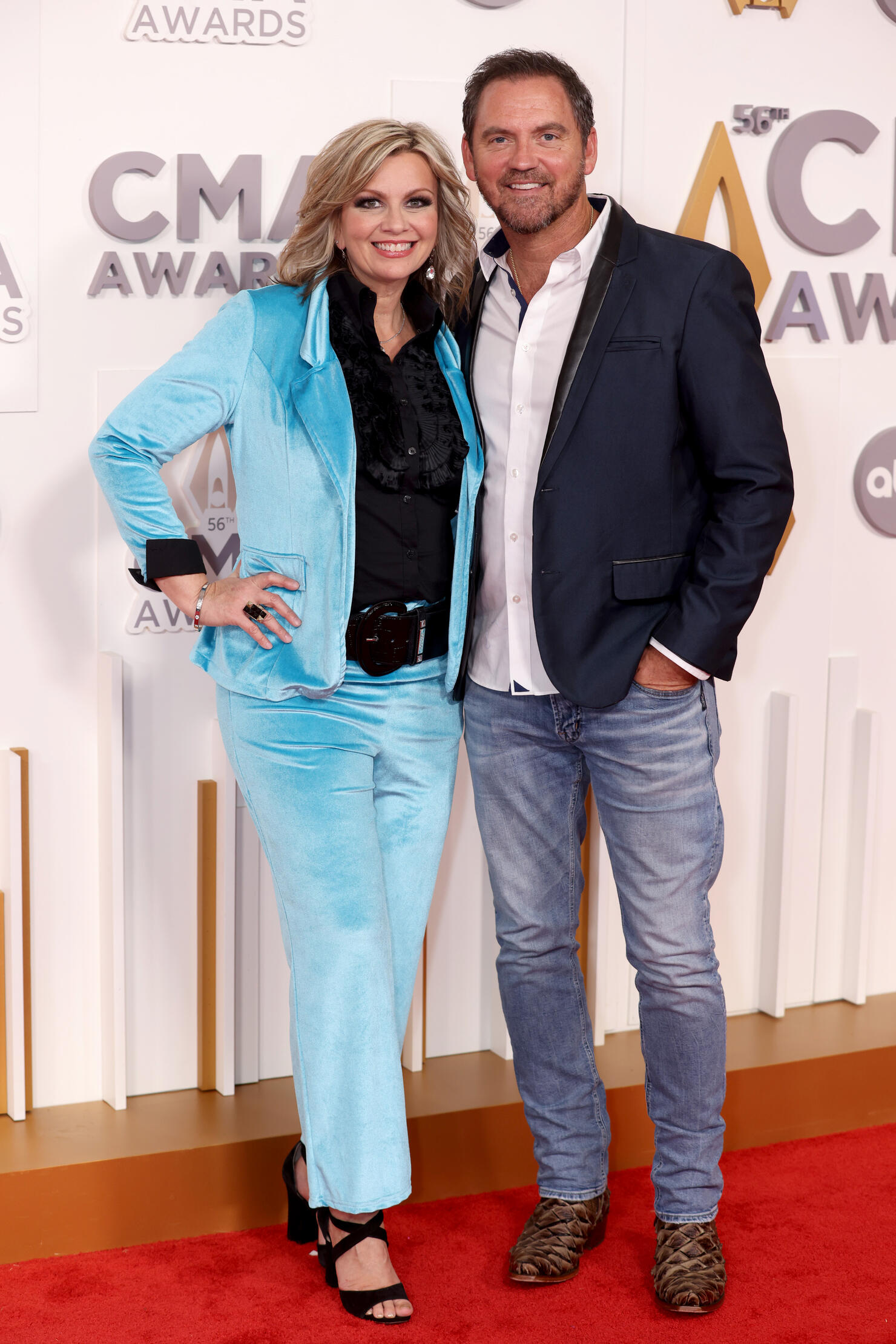 Sonya Isaacs and Jimmy Yeary
Photo: Getty Images
72 of 93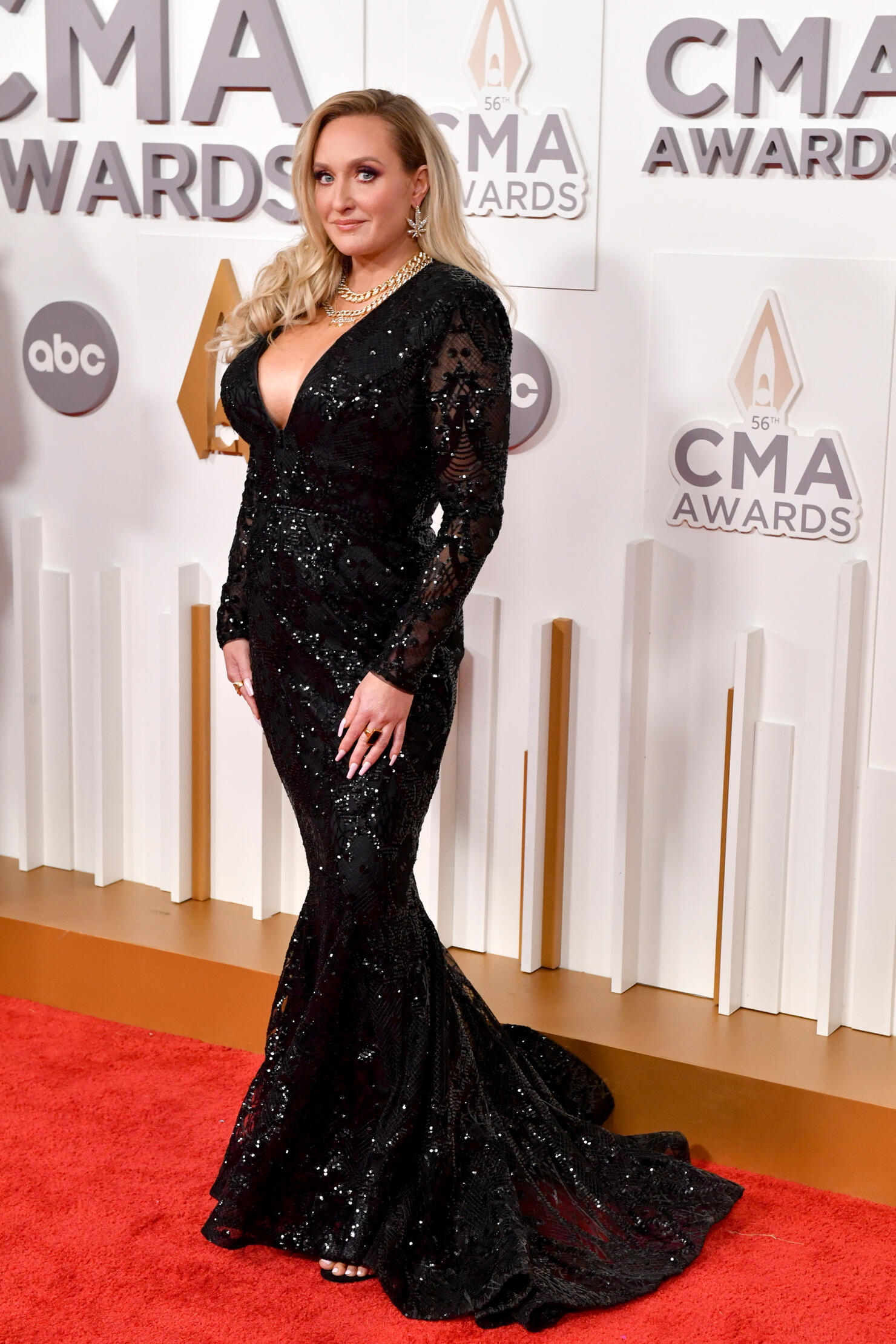 Pillbox Patti
Photo: Getty Images
73 of 93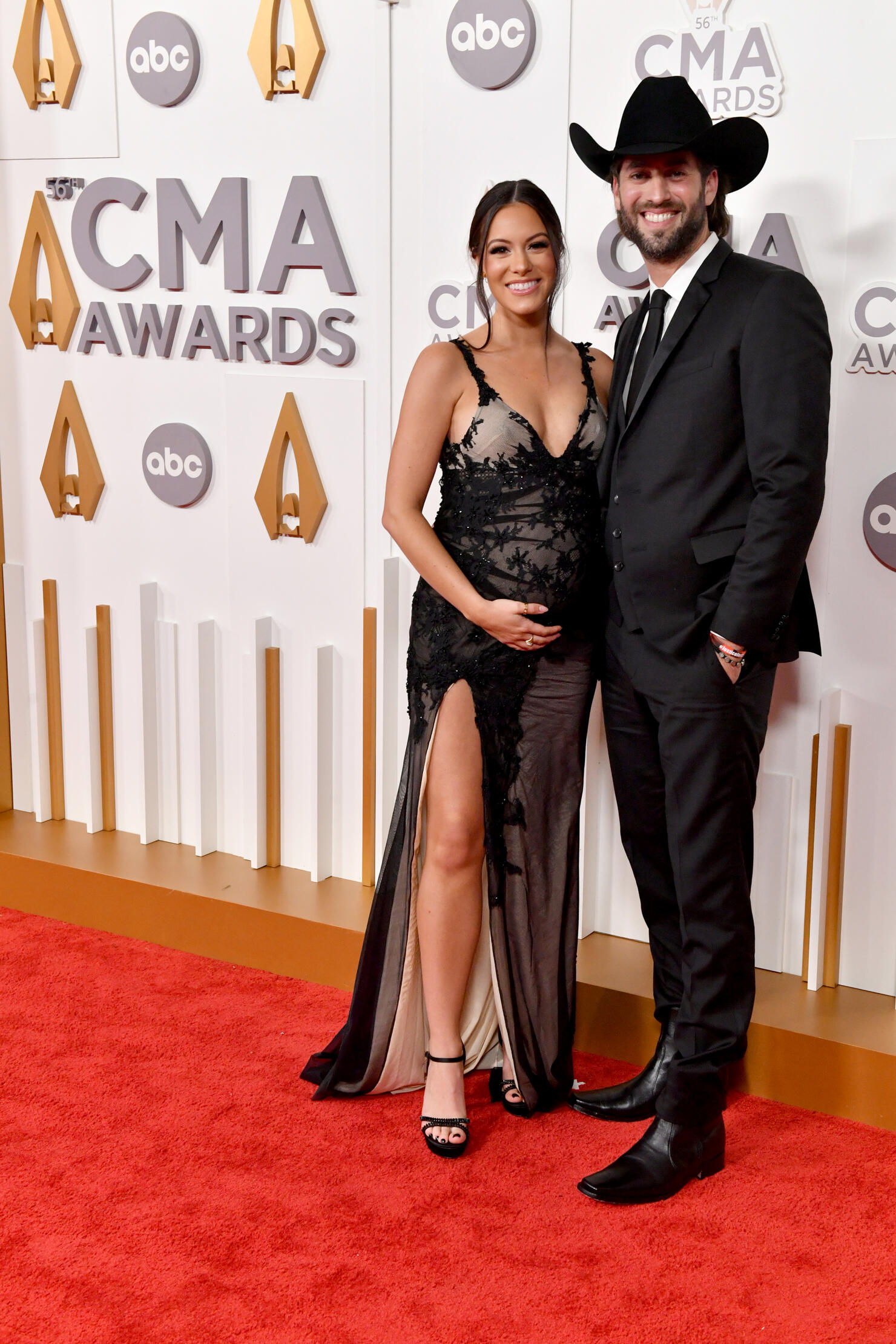 Taylor Monaco and Michael Monaco
Photo: Getty Images
74 of 93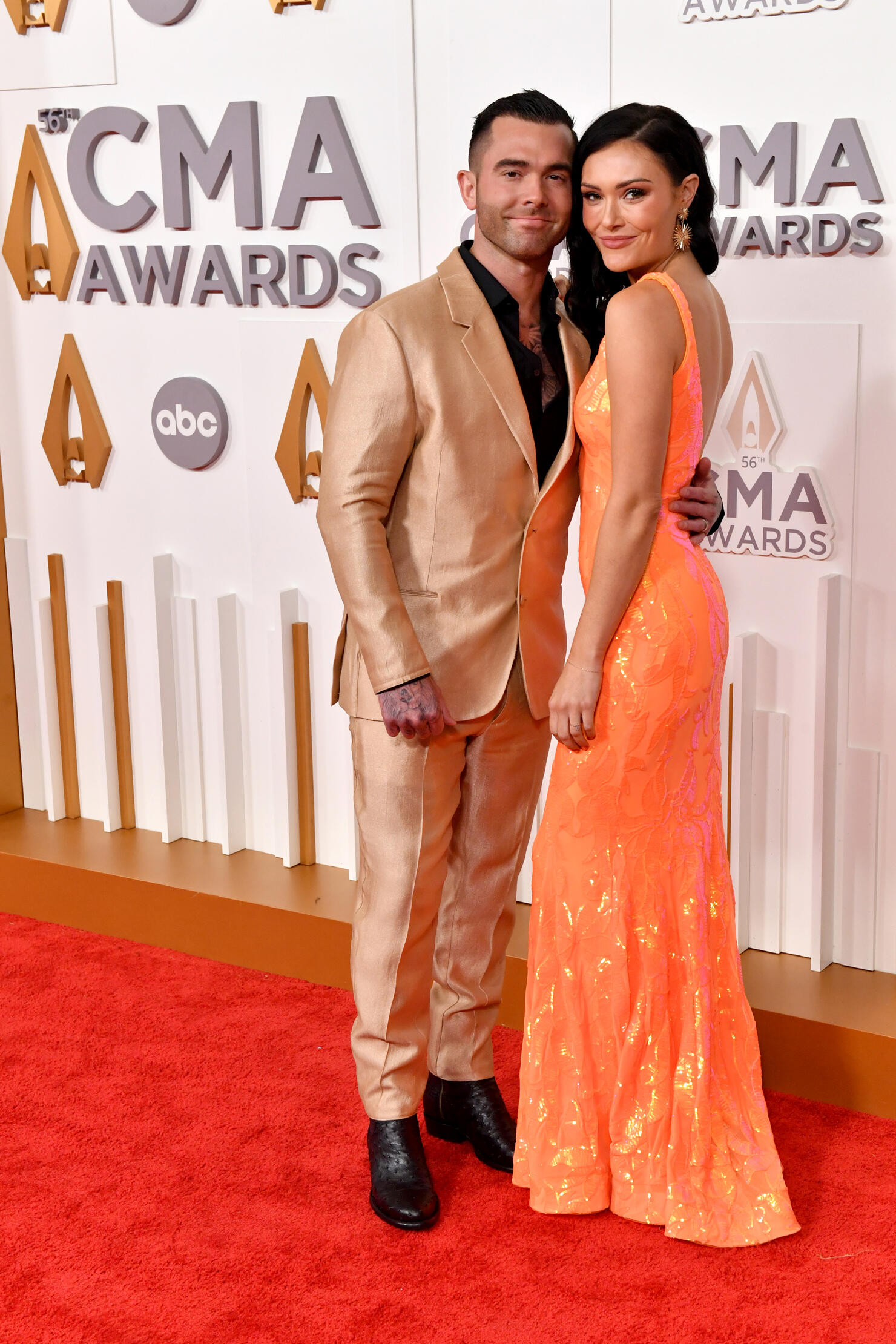 Jay Allen and Kylie Morgan
Photo: Getty Images
75 of 93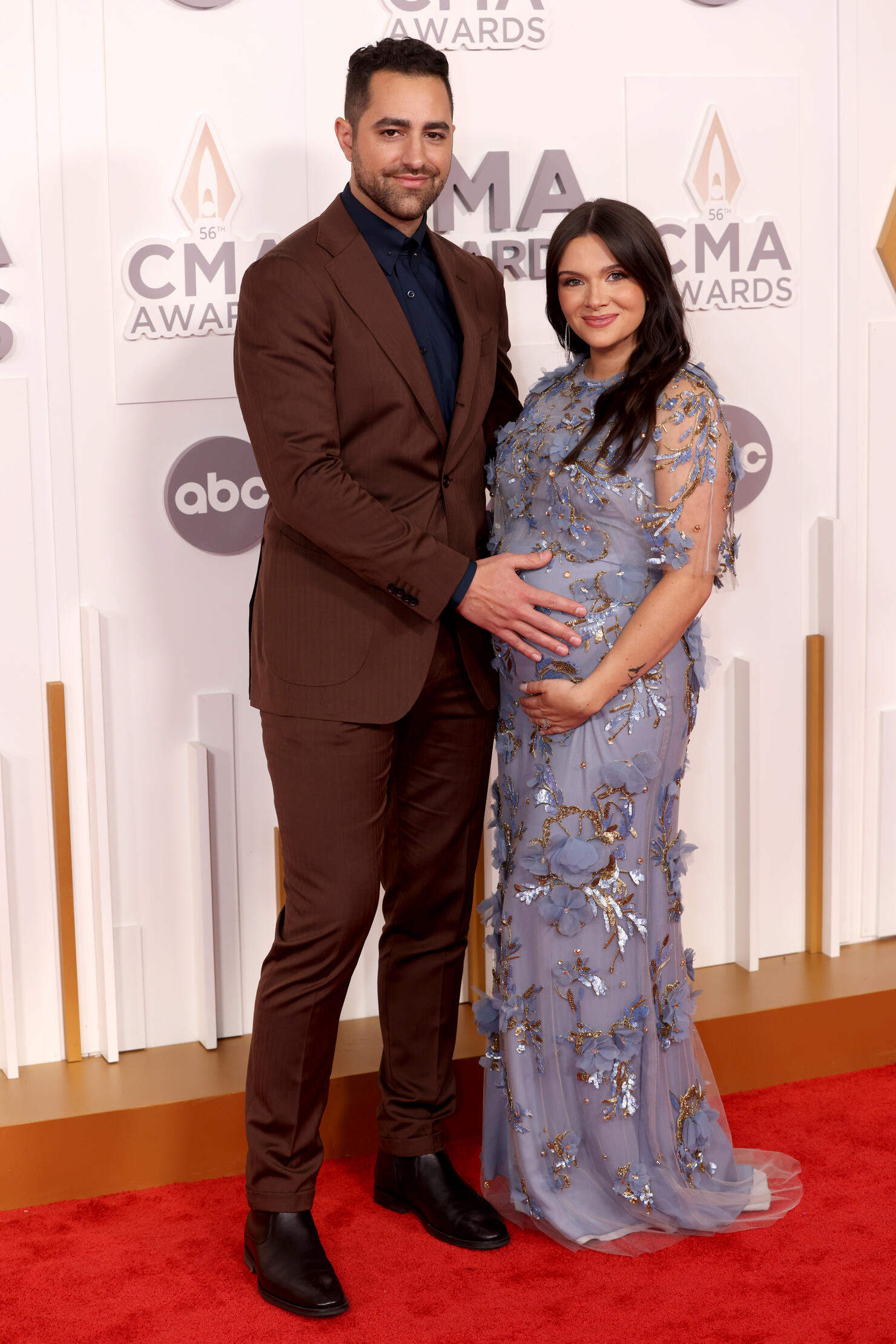 Paul Digiovanni and Katie Stevens
Photo: Getty Images
76 of 93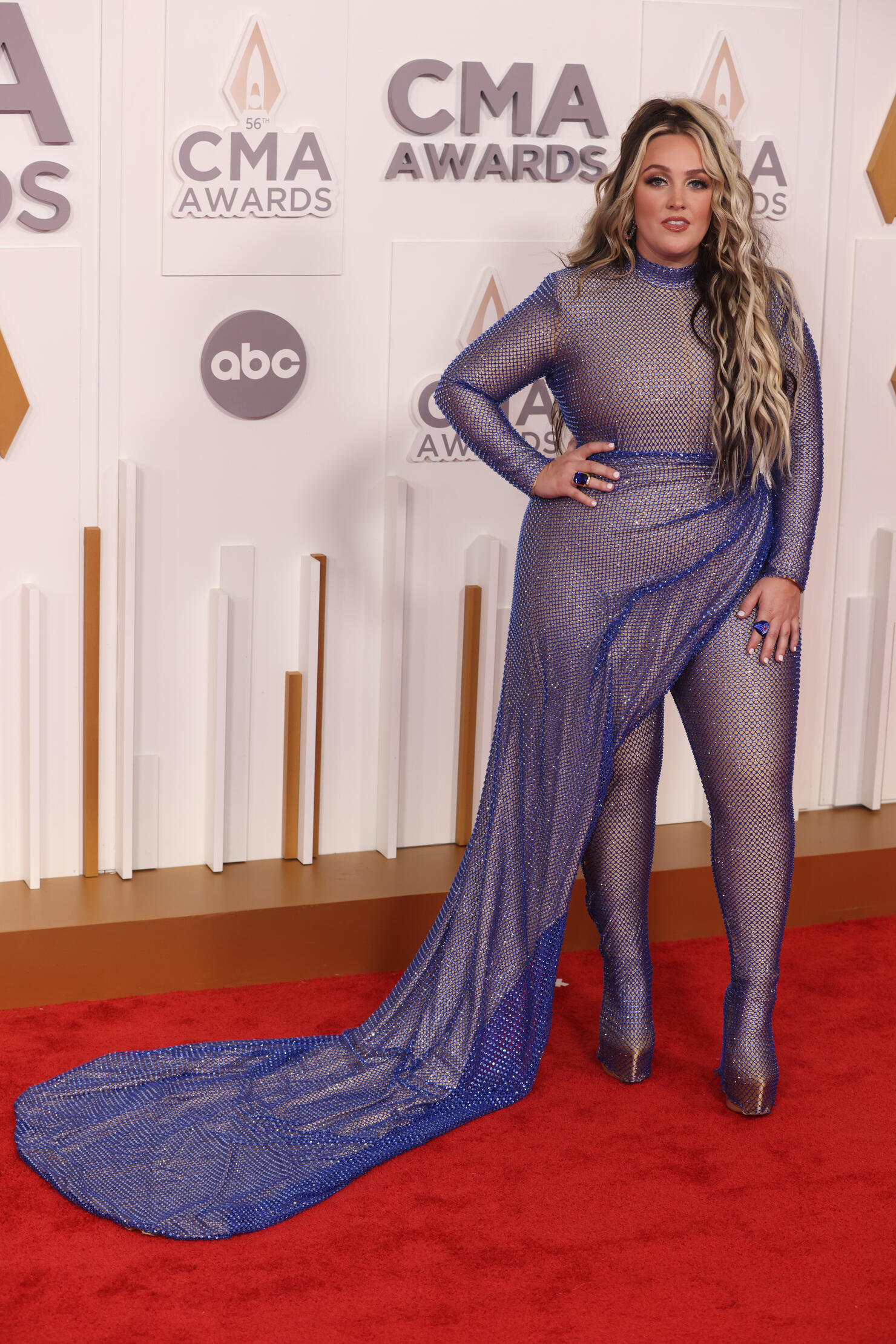 Priscilla Block
Photo: Getty Images
77 of 93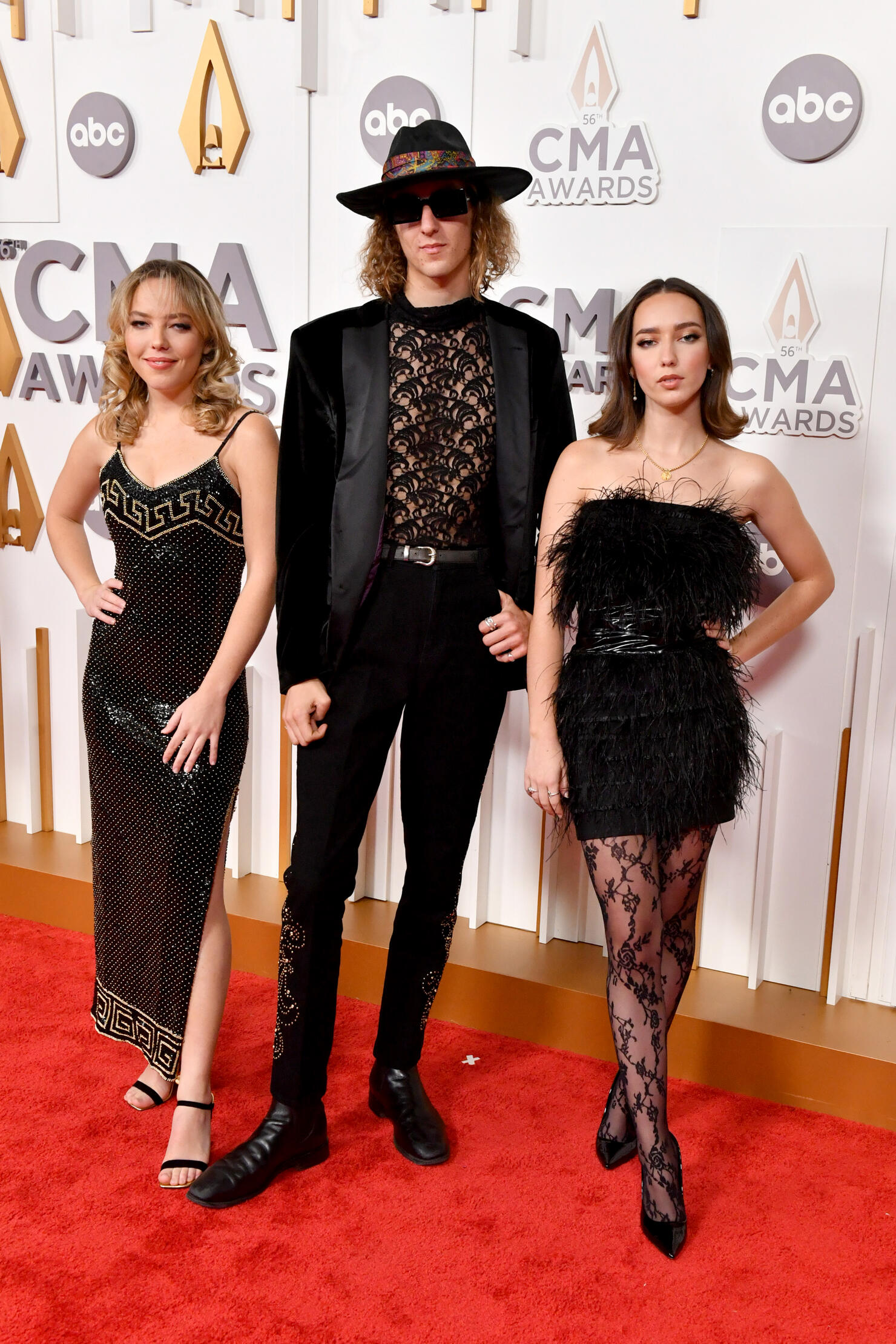 Sarah Buckley, Lachlan Buckley and Molly Buckley of The Buckleys
Photo: Getty Images
78 of 93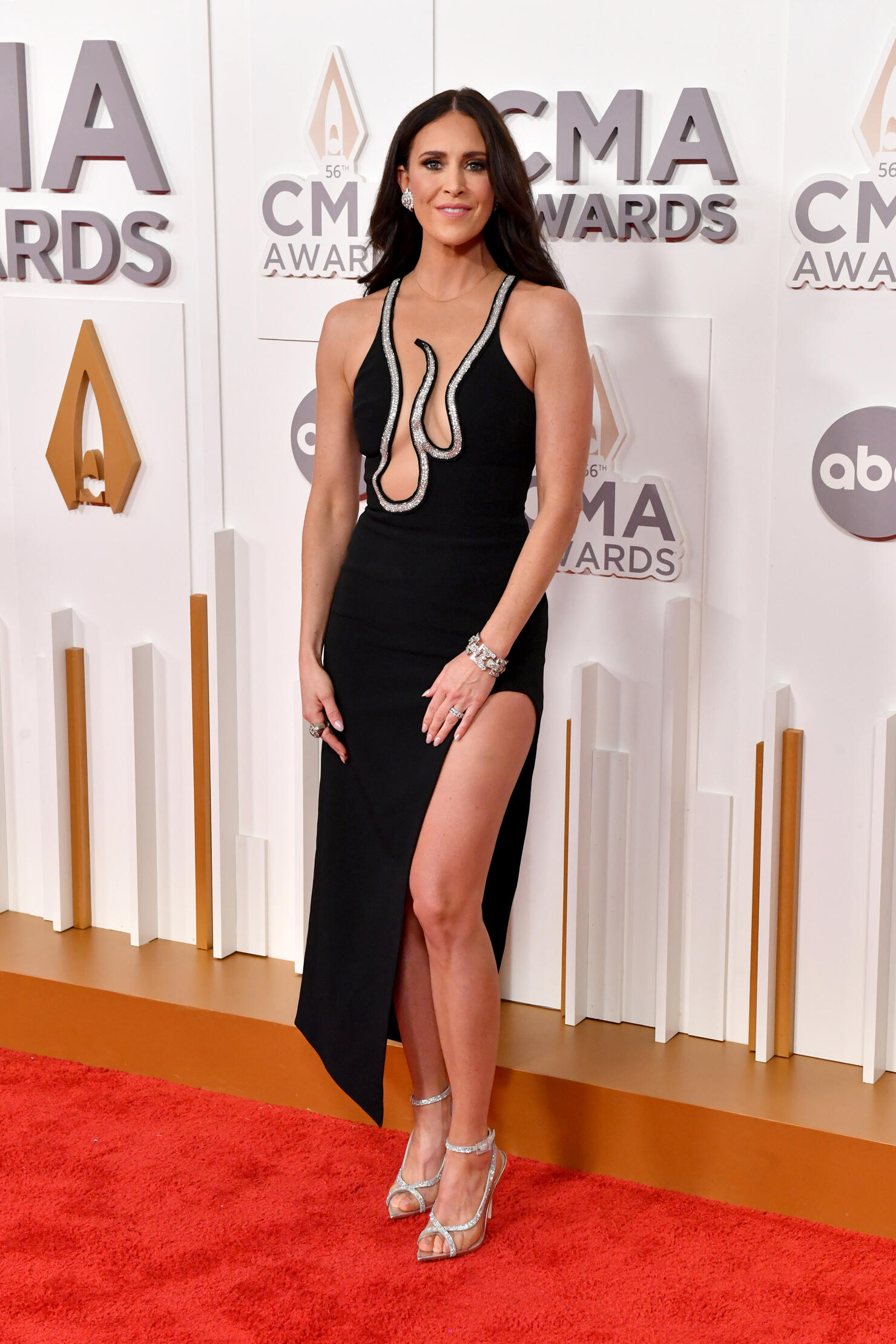 Kelleigh Bannen
Photo: Getty Images
79 of 93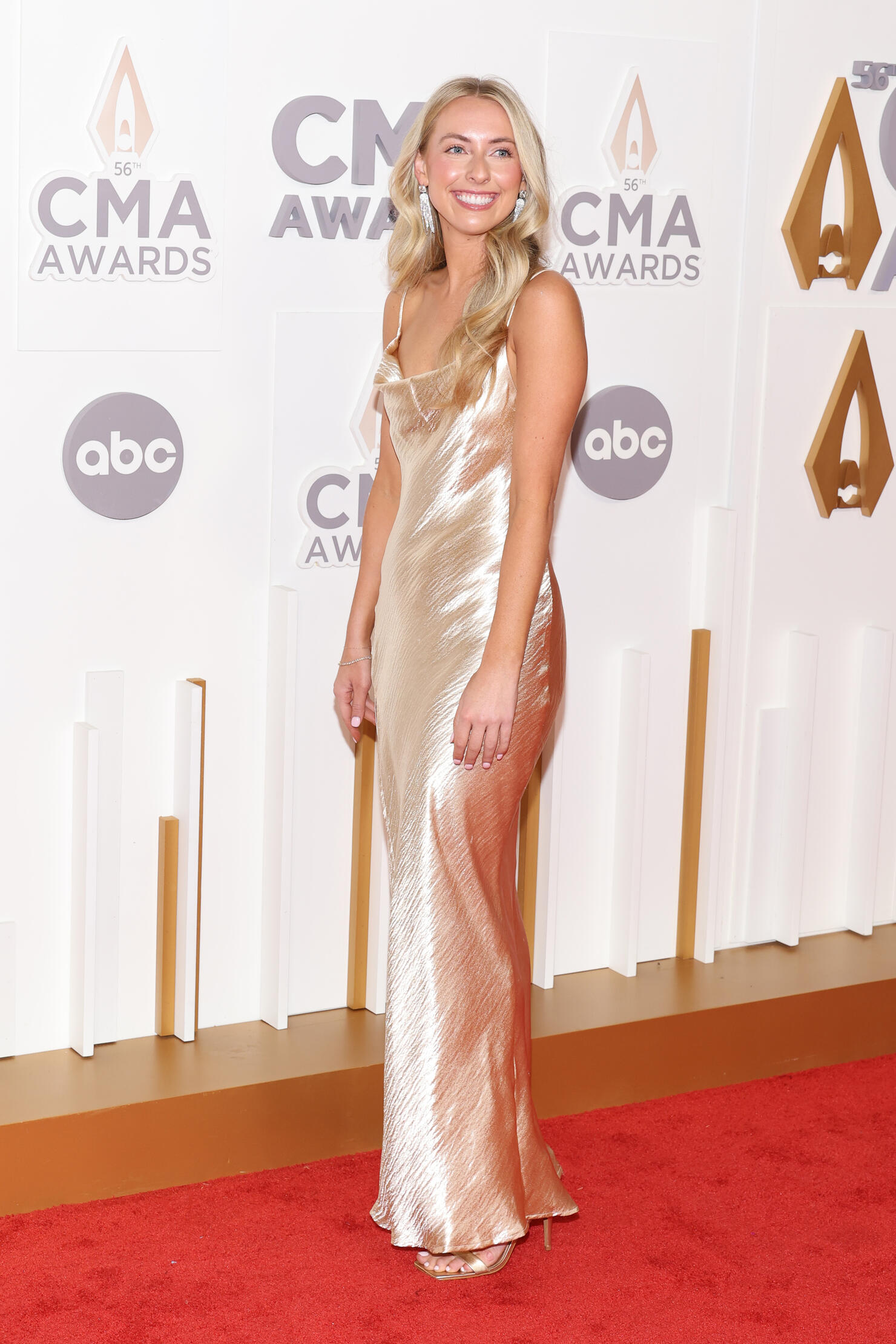 Alexa Campbell
Photo: Getty Images
80 of 93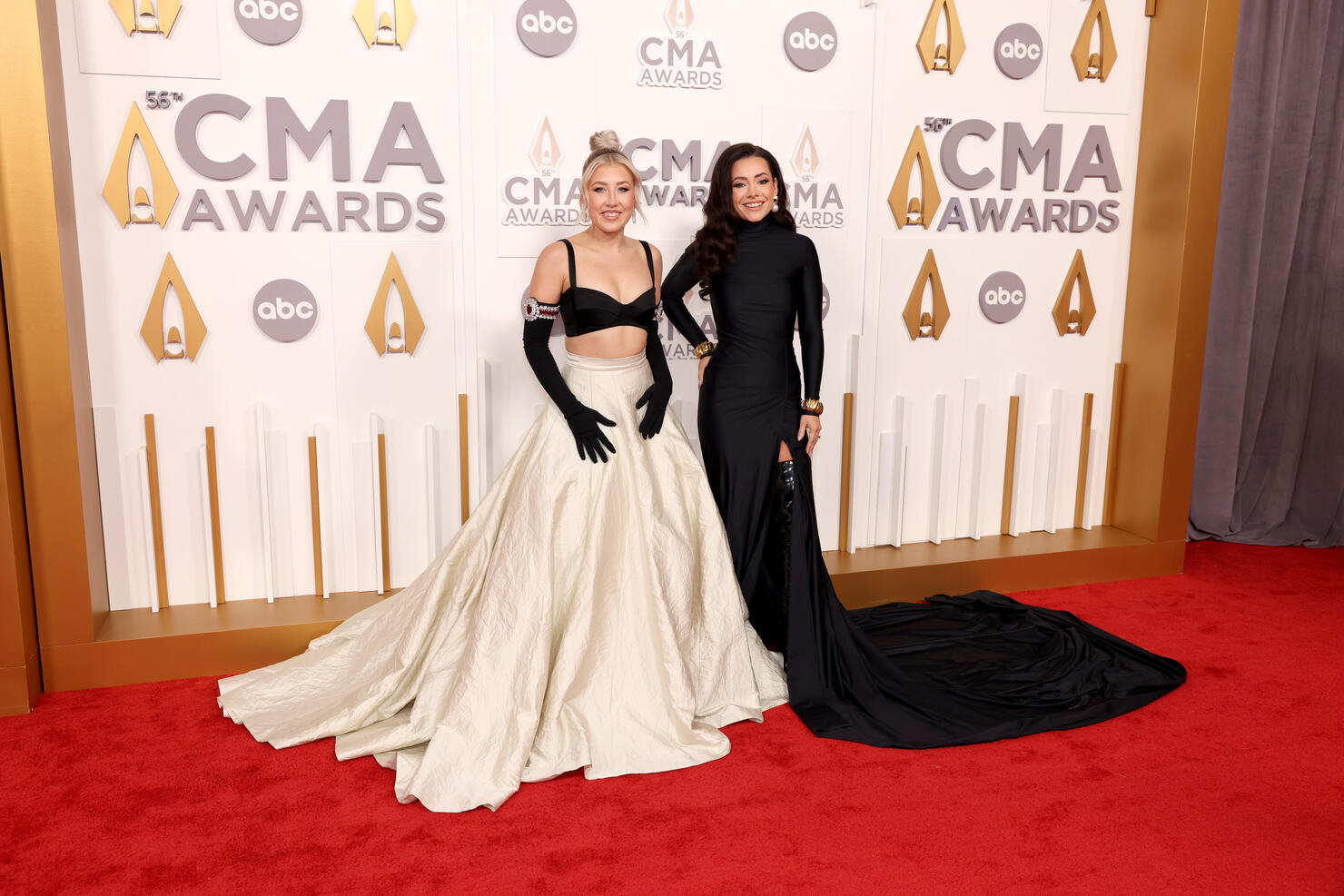 Maddie Font and Tae Kerr of Maddie & Tae
Photo: Getty Images
81 of 93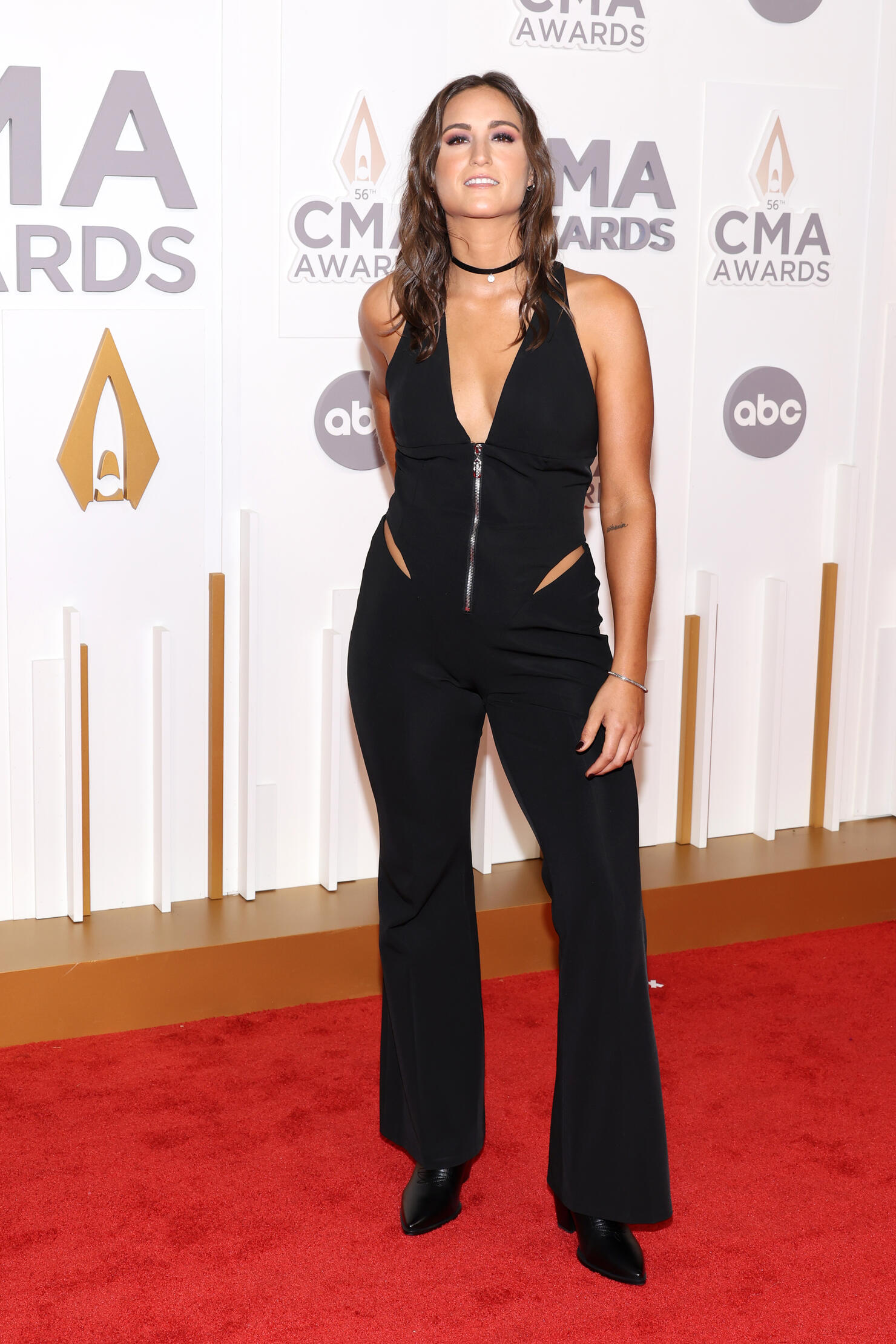 Angie K
Photo: Getty Images
82 of 93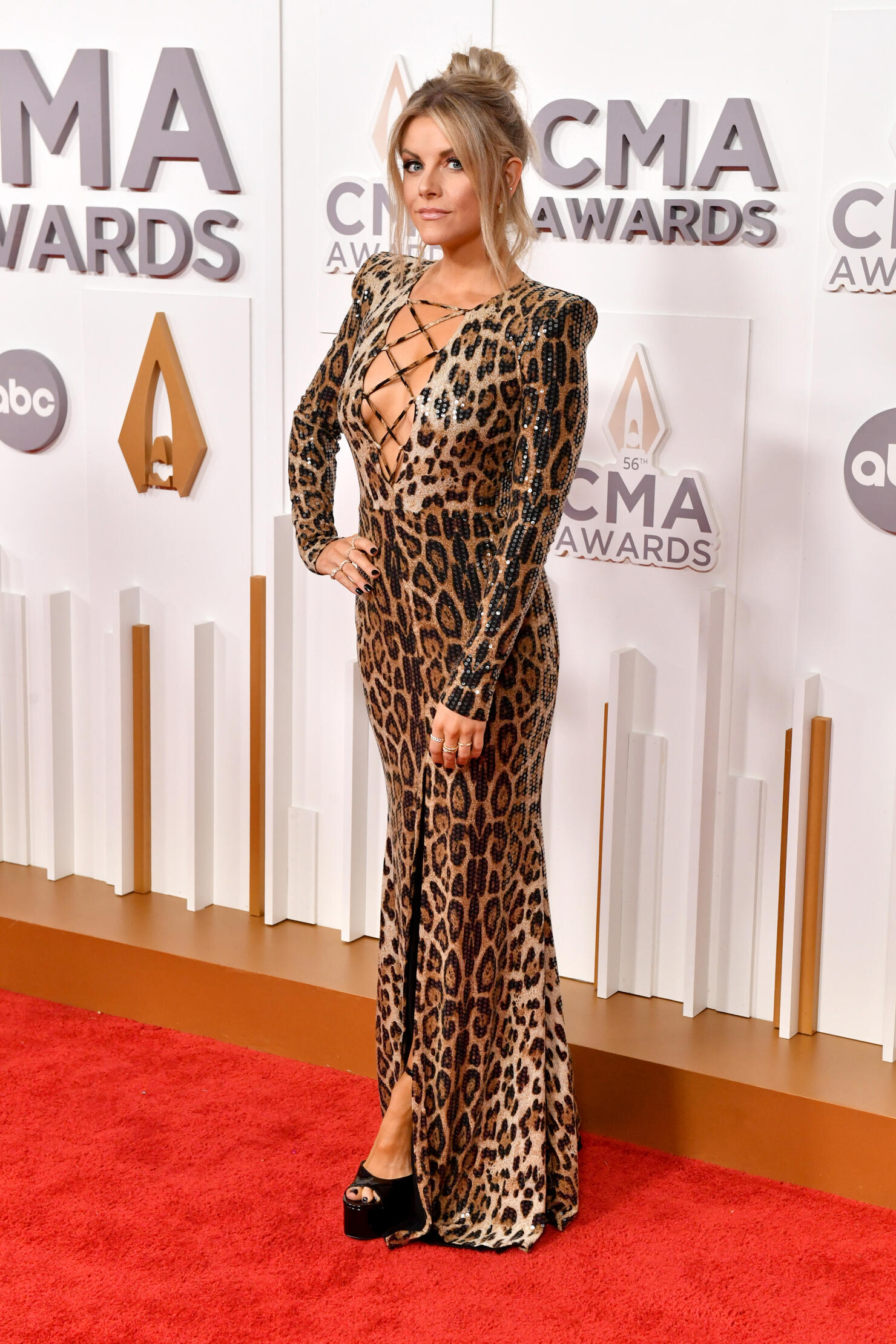 Lindsay Ell
Photo: Getty Images
83 of 93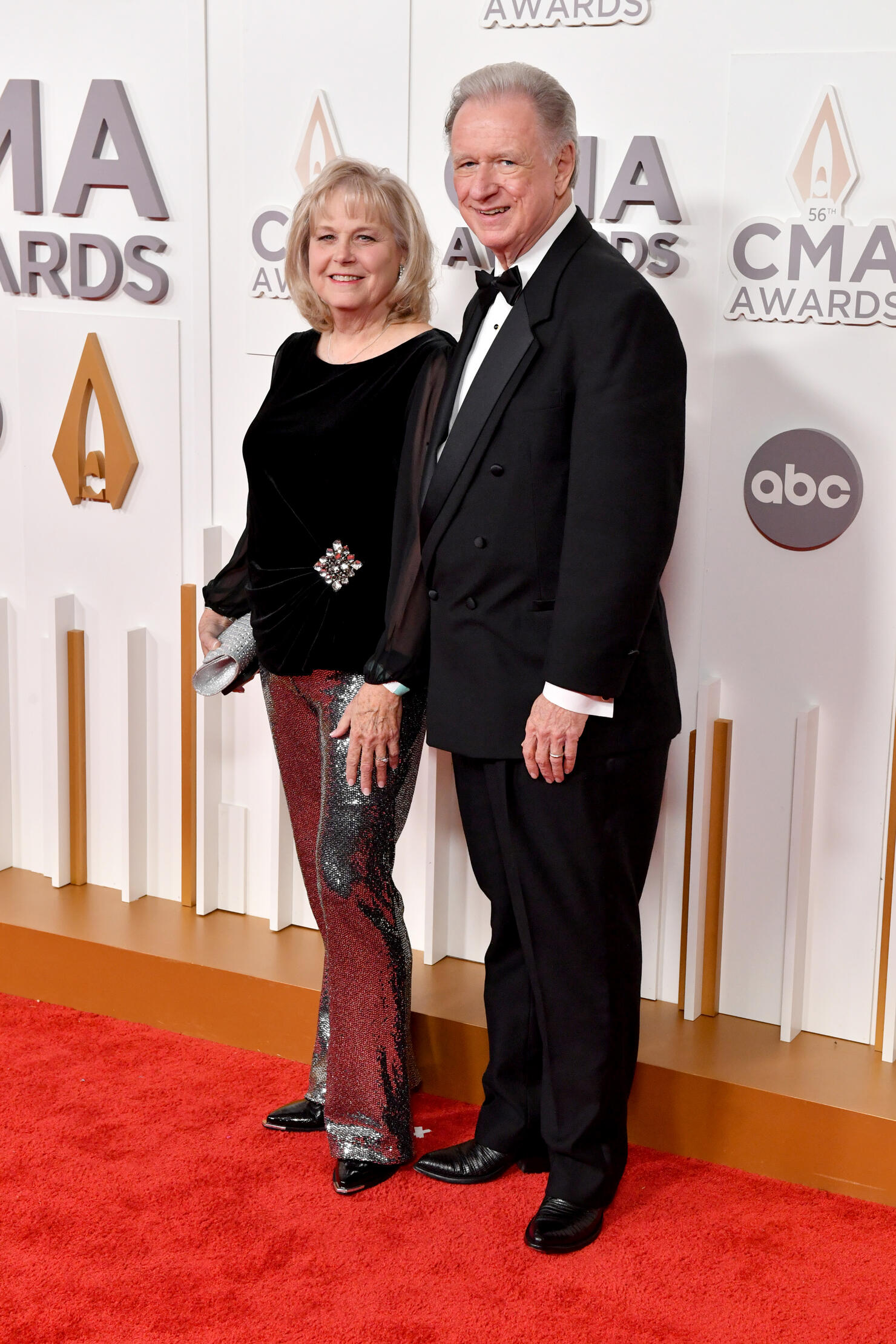 Emy Joe and Keith Bilbrey
Photo: Getty Images
84 of 93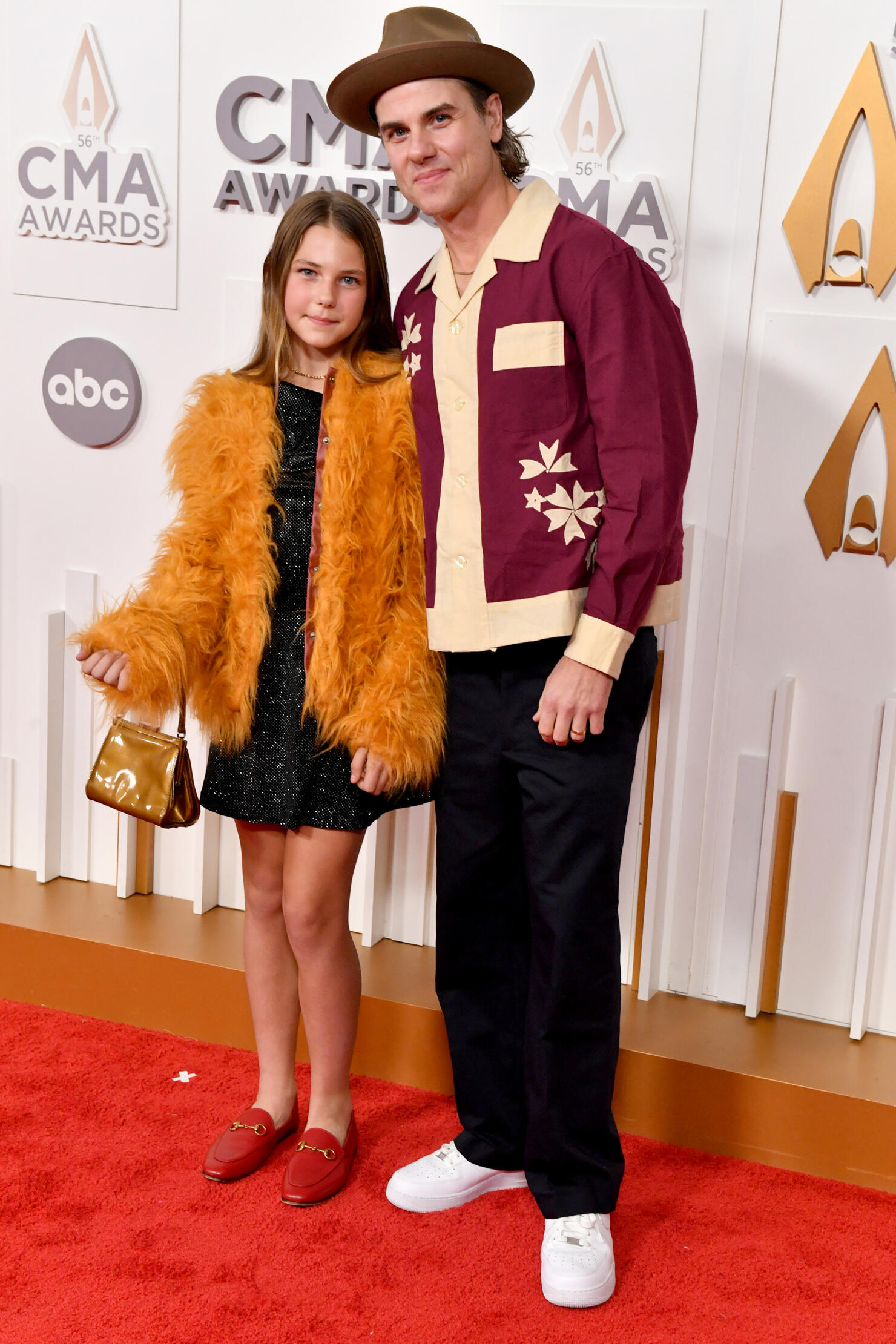 Ross Copperman
Photo: Getty Images
85 of 93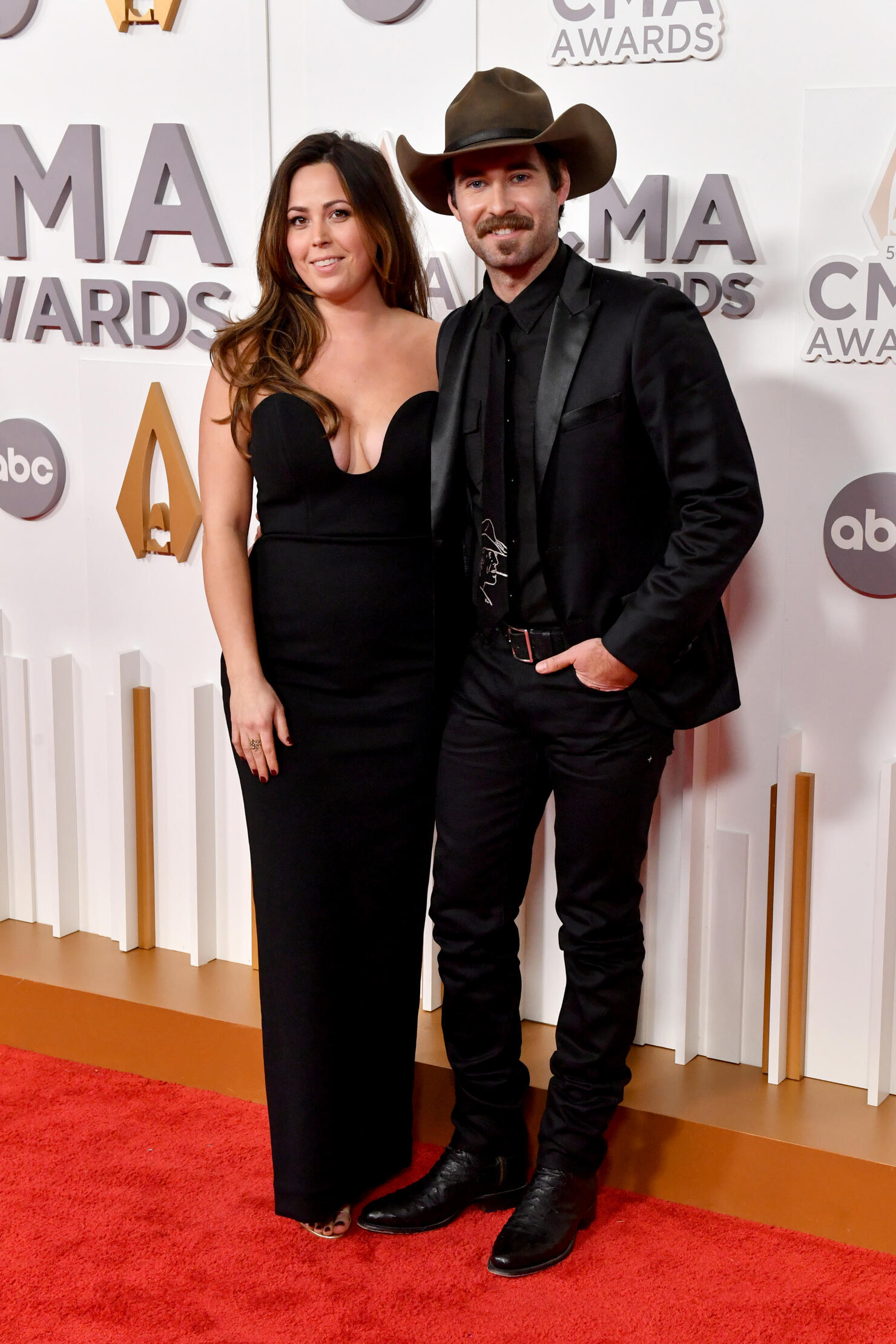 Dustin Haney and guest
Photo: Getty Images
86 of 93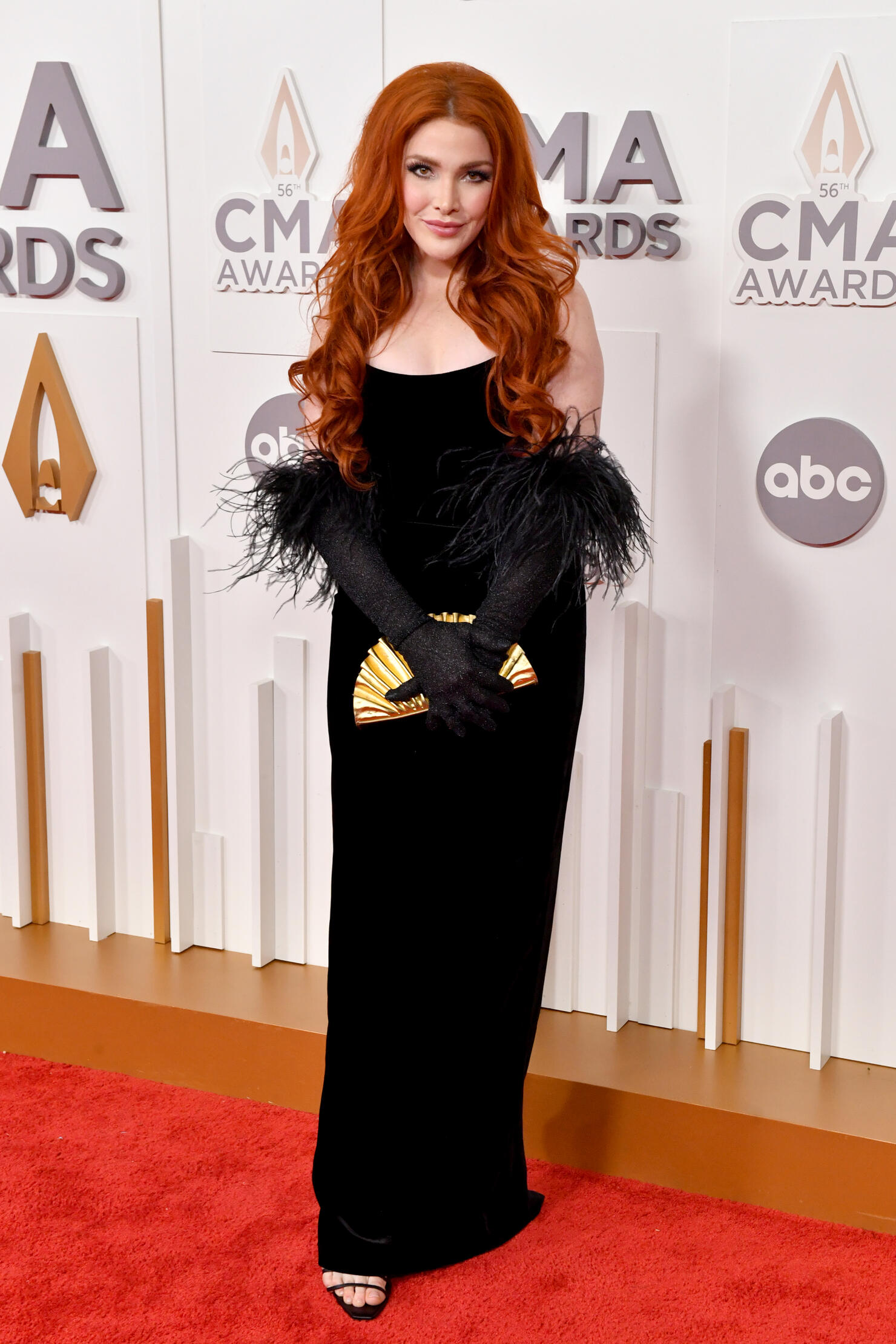 Caylee Hammack
Photo: Getty Images
87 of 93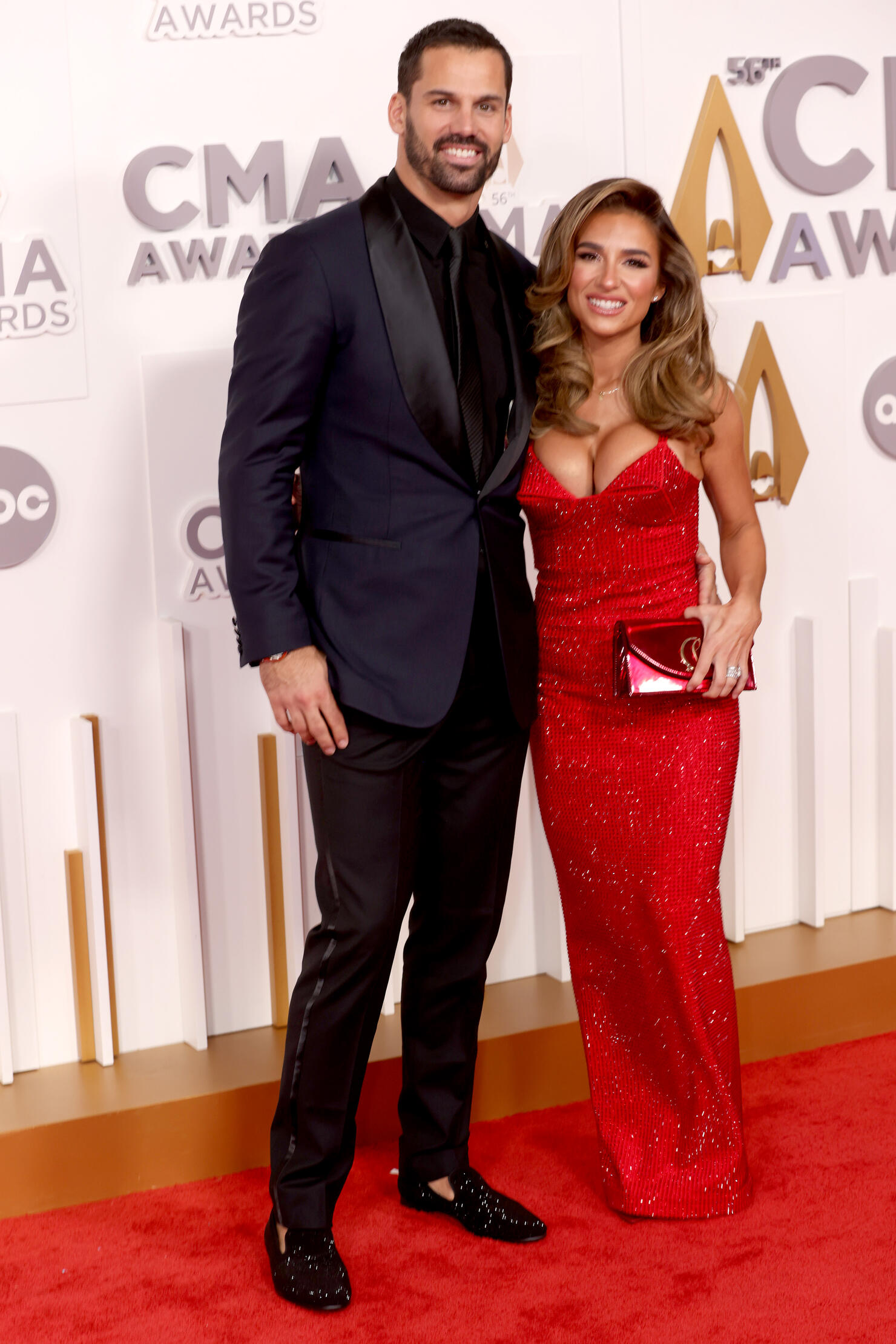 Eric Decker and Jessie James Decker
Photo: Getty Images
88 of 93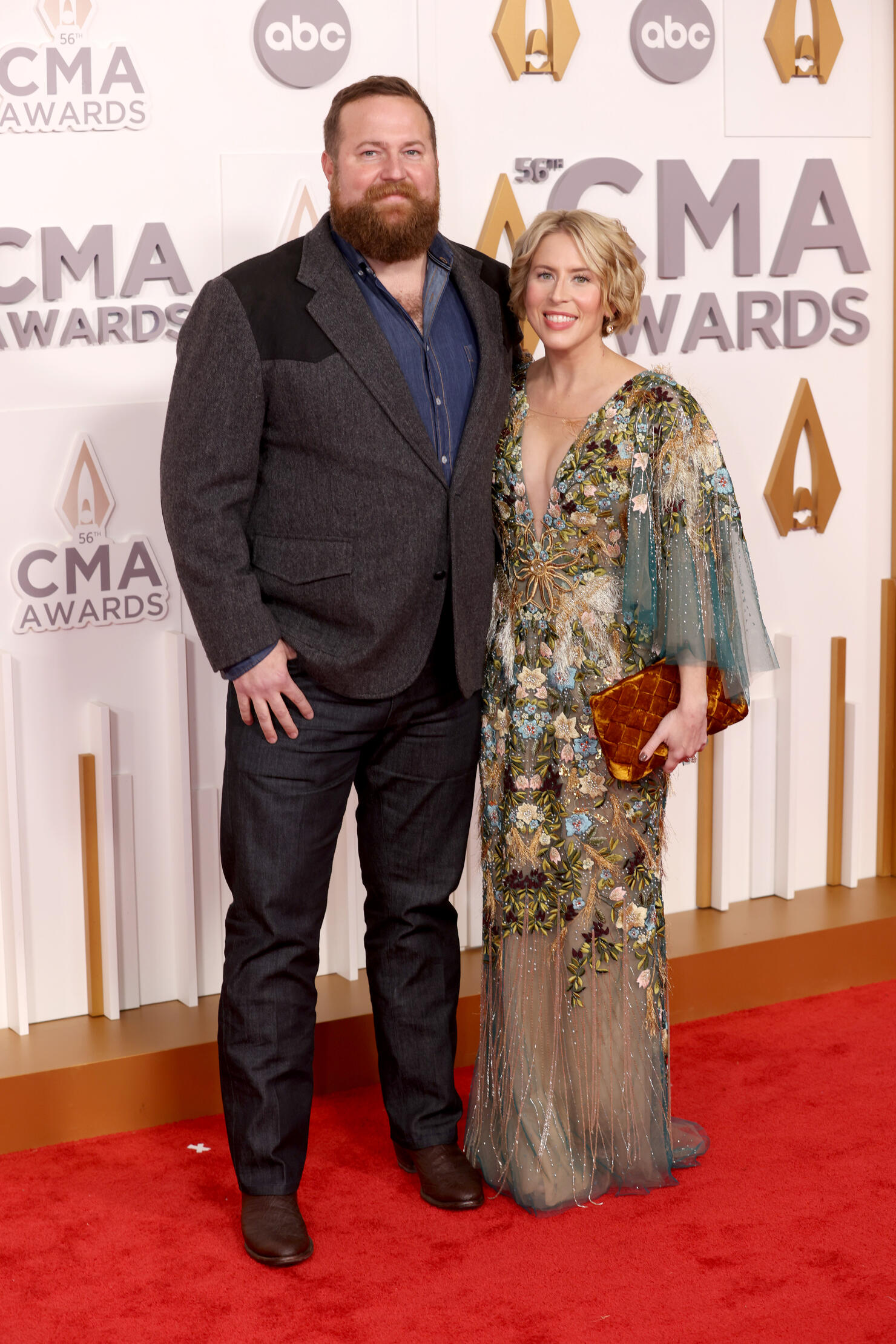 Ben Napier and Erin Napier
Photo: Getty Images
89 of 93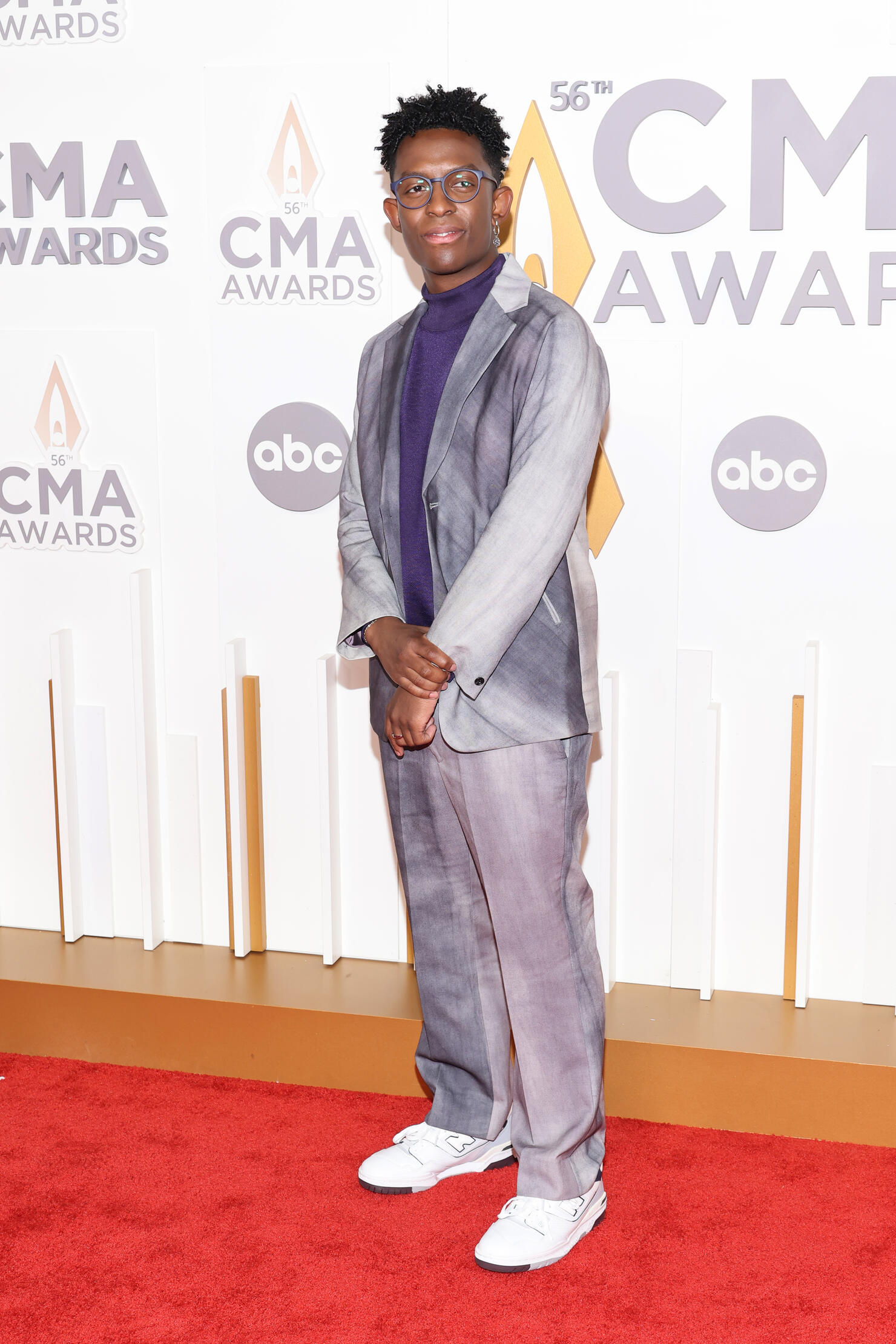 Breland
Photo: Getty Images
90 of 93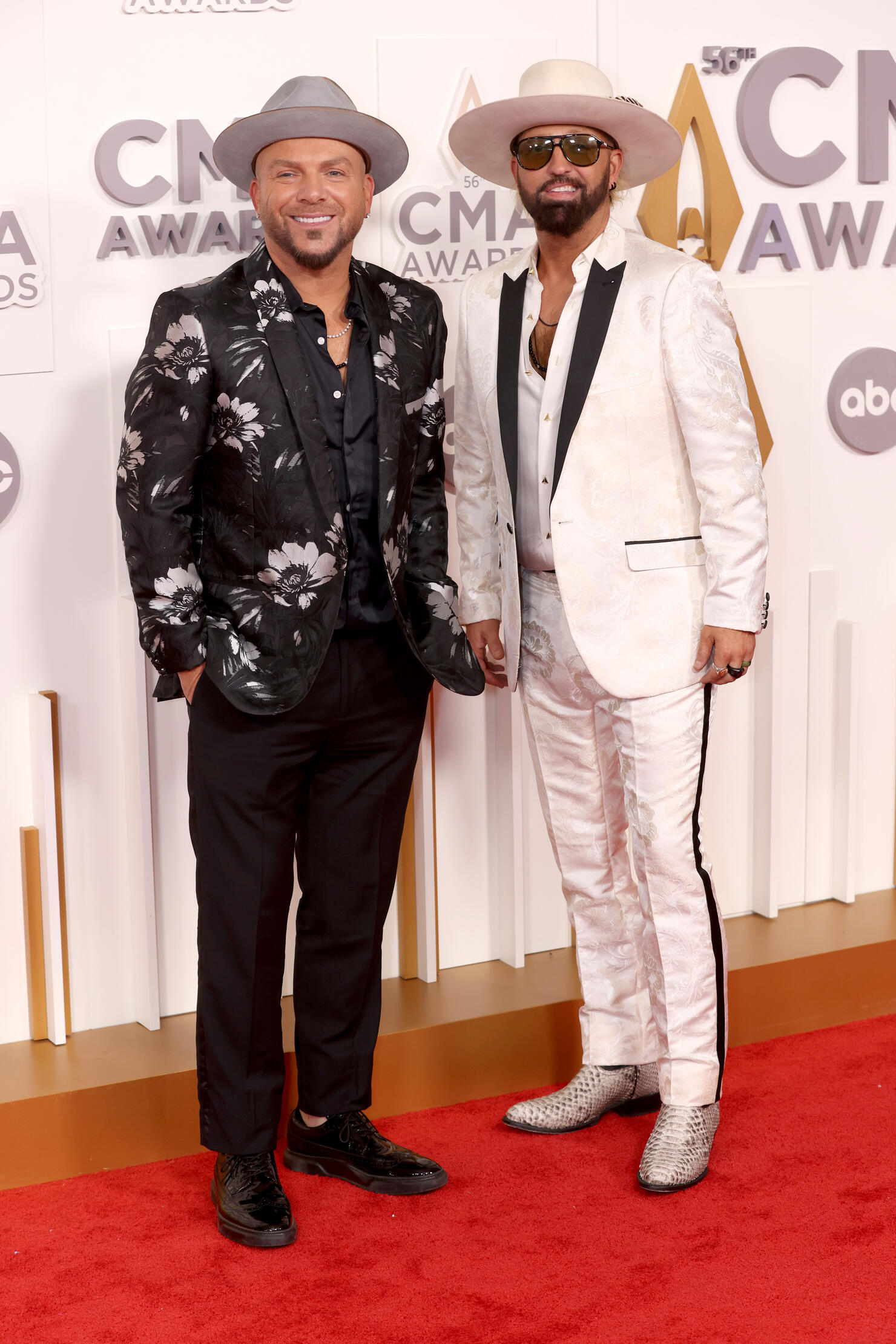 Chris Lucas and Preston Brust of LoCash
Photo: Getty Images
91 of 93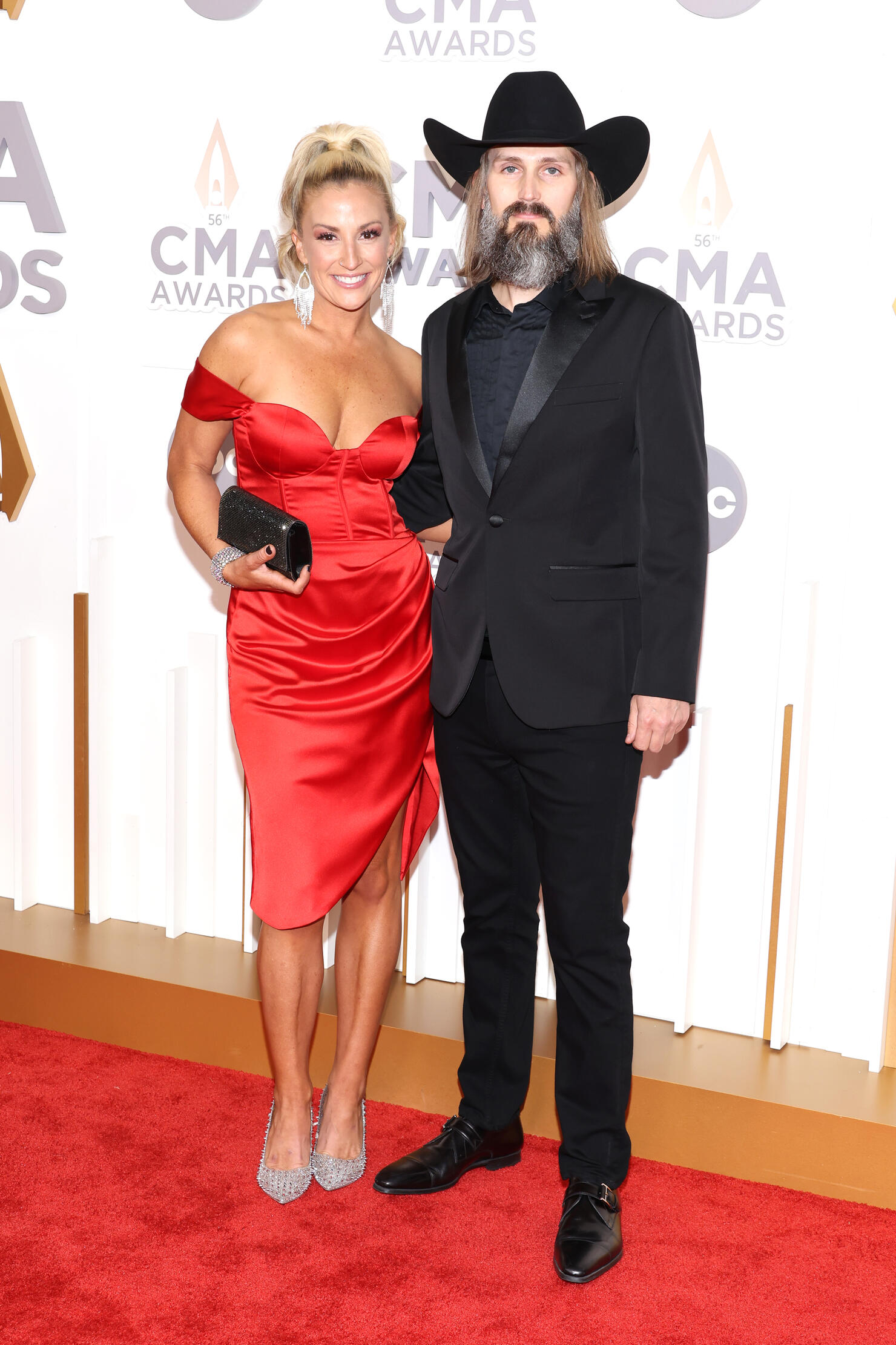 Christina Gore and Ryan Gore
Photo: Getty Images
92 of 93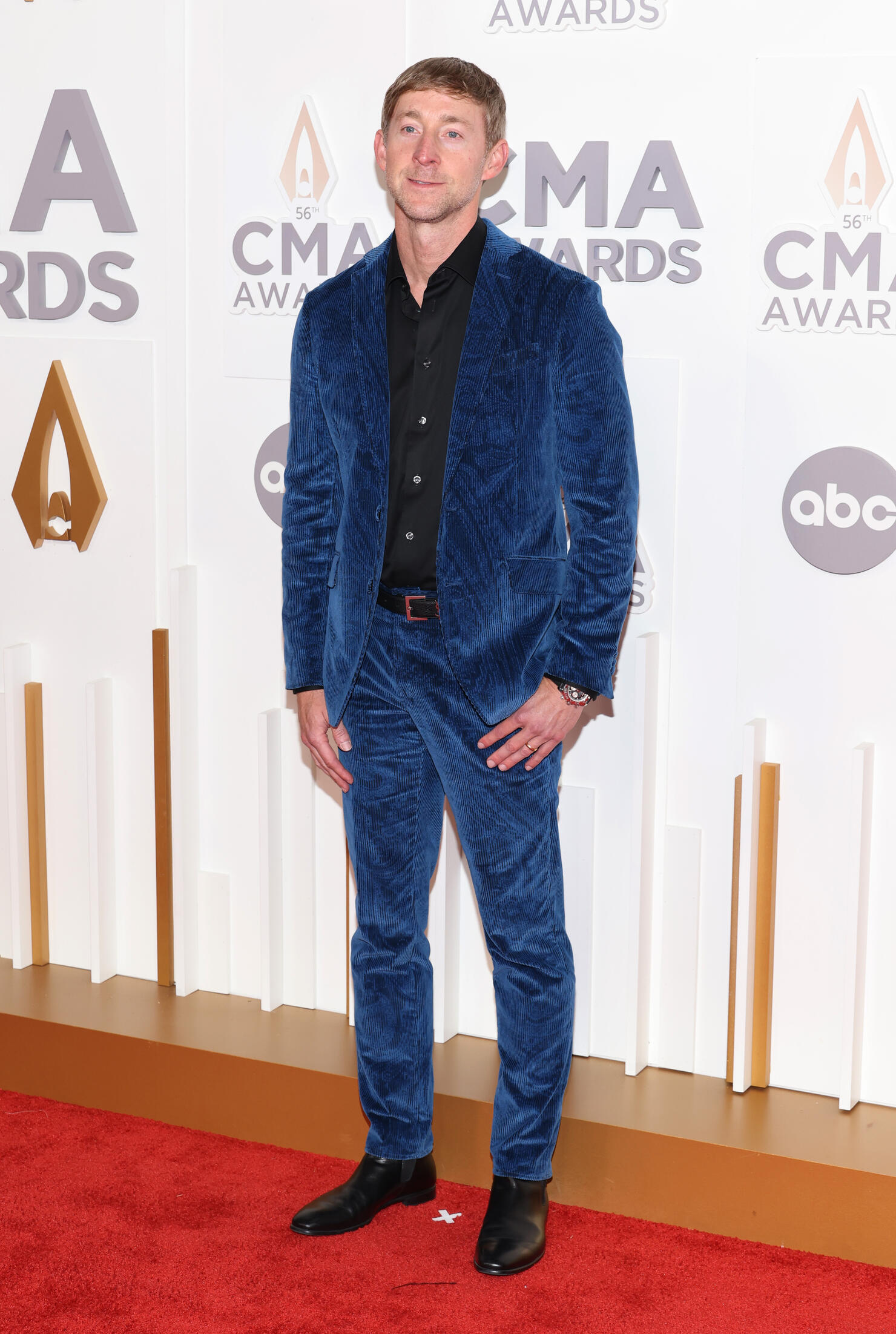 Ashley Gorley
Photo: Getty Images
93 of 93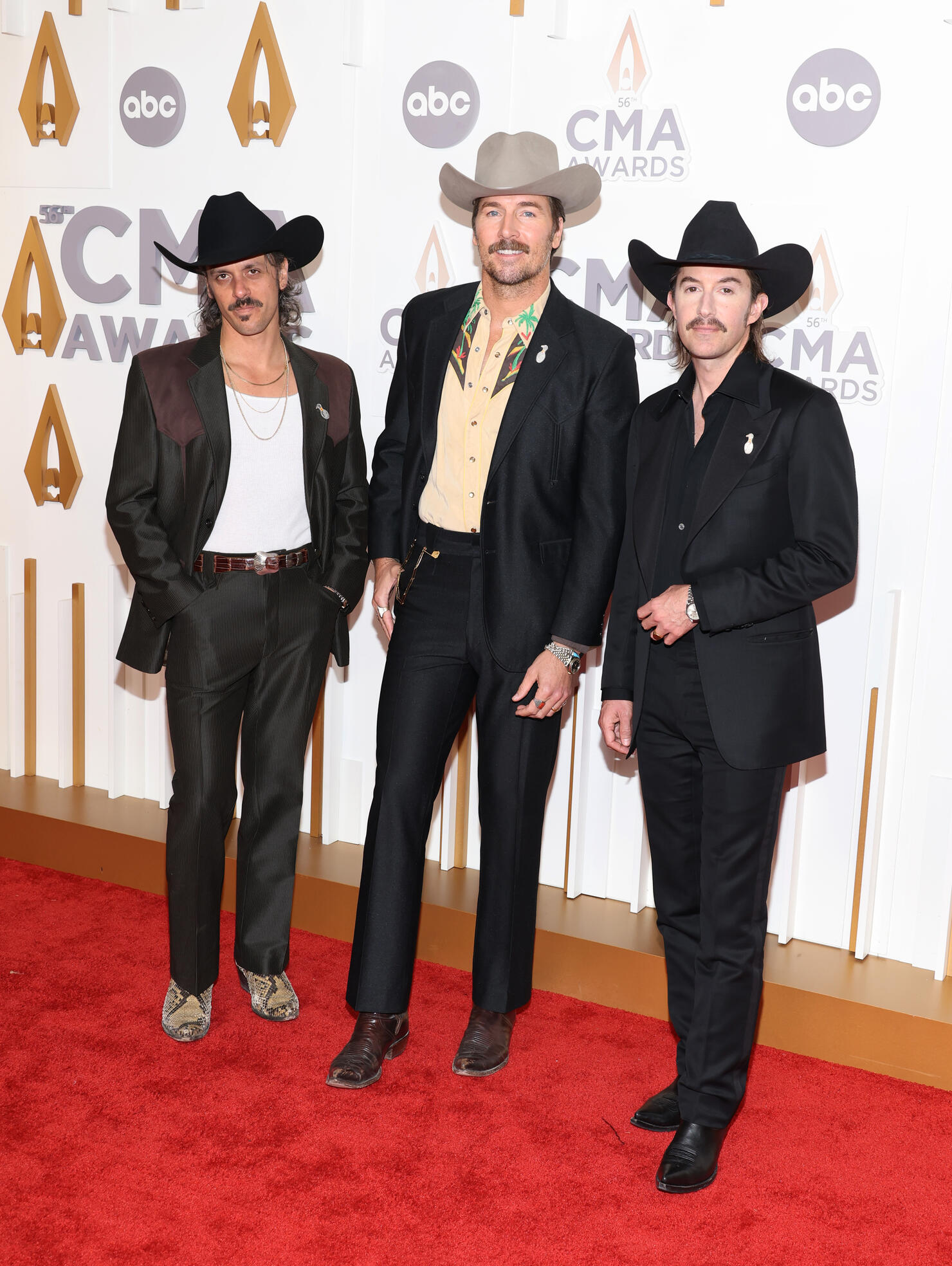 Cameron Duddy, Mark Wystrach and Jess Carson of Midland
Photo: Getty Images