Georgia Senate Race: Raphael Warnock, Herschel Walker Headed For A Runoff
By Jovonne Ledet
November 9, 2022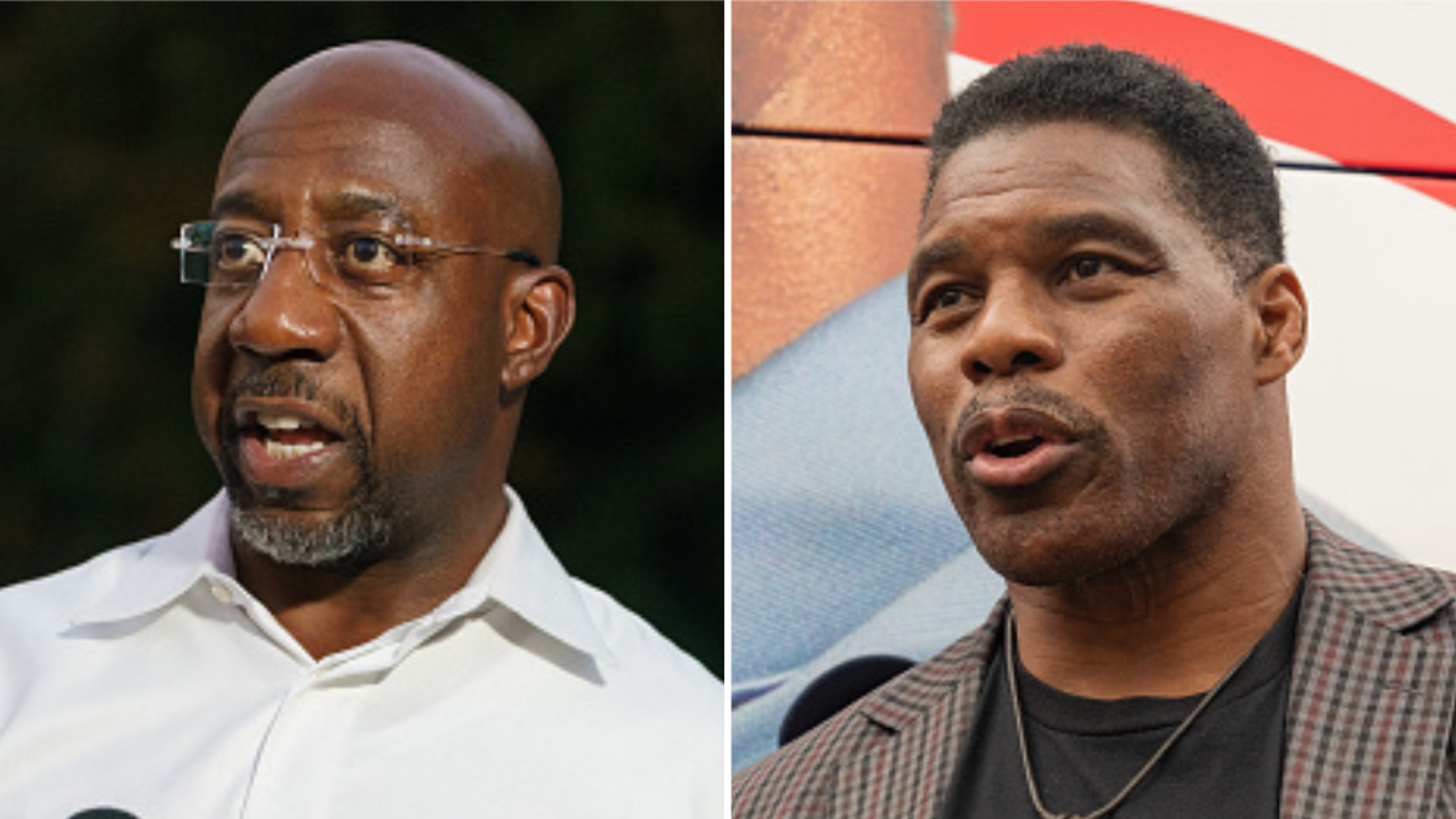 The Georgia Senate race between Democratic Sen. Raphael Warnock and Republican Herschel Walker is headed to a runoff with neither candidate garnering 50 percent of the vote, which is a requirement to win under state law, per CNN projections.
According to the Georgia secretary of state's office, the runoff will take place on Dec. 6.
The highly-contested Senate race pitted Warnock, who took office after a 2020 special election, against Walker, an ex-NFL player backed by former President Donald Trump. A swarm of controversy followed Walker throughout his campaign, including allegations that the GOP candidate pressured and paid two women to have abortions years ago. Walker denied the allegations and pressed forward with his first-time bid for Georgia Senate.
The former football star trailed behind Warnock in the polls for months. However, in the weeks leading up to Election Day, Walker began to pick up steam as he tied his Democratic opponent to President Joe Biden as well as rising inflation and crime.
On Tuesday (November 8) night, Walker asked his supporters gathered in a hotel ballroom to "hang in there a little bit longer."
"I'm telling you right now – I didn't come to lose," Walker said, per CNN.
According to CNN, Warnock hasn't remarked on the projected runoff, but both candidates are expected to speak on Wednesday, their aides said.
If Democrats secure 49 Senate seats before the runoff, which party controls the chamber could be decided in Georgia.
See the latest results for key 2022 U.S. Senate & House races here.
Get the latest news 24/7 on The Black Information Network. Listen now on the iHeartRadio app or click HERE to tune in live.