Update On Josh Allen's Injury Status For Week 10
By Jason Hall
November 9, 2022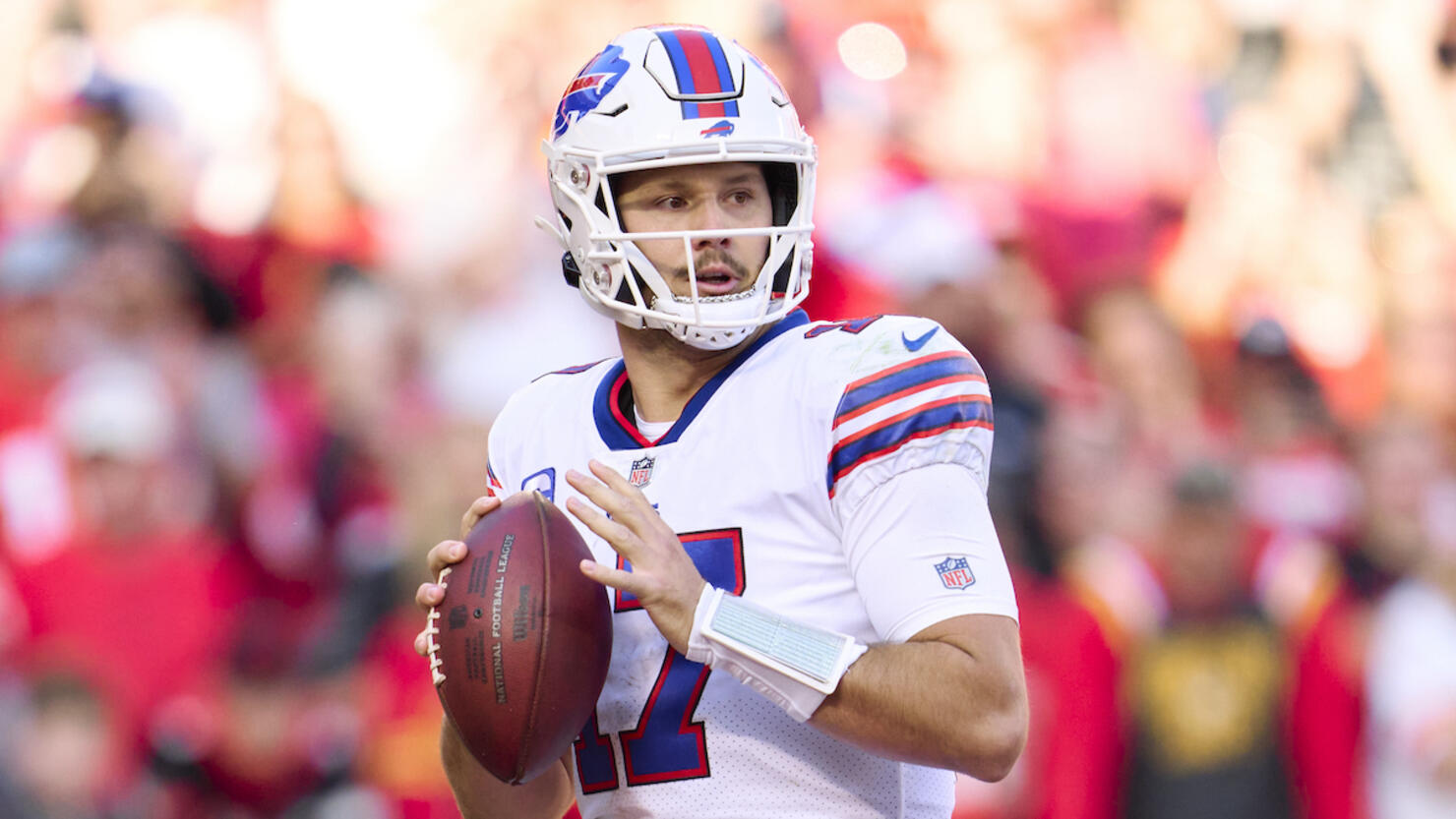 Buffalo Bills quarterback Josh Allen is currently being monitored day-to-day due to a right elbow injury to his ulnar collateral ligament and related nerves, head coach Sean McDermott told reporters on Wednesday (November 9) while confirming Allen would miss the day's practice, ESPN reports.
"We'll see," McDermott said when asked if Allen would be able to play in the Bills' Week 10 matchup against the Minnesota Vikings on Sunday (November 13).
"We will see how he does," McDermott added via ESPN. "We use common sense and, obviously, we factor a lot of things in, a medical report being one of them and our doctor's wisdom and knowledge."
McDermott declined to reveal whether Allen had thrown the football since experiencing the injury late in last Sunday's (November 6) loss to the New York Jets at MetLife Stadium.
The coach had previously told reporters that the team is continuing to evaluate Allen's injury and hopes to have more information later in the week.
"We're going through it," Bills head coach Sean McDermott told reporters on Monday (November 7) via the Athletic. "We're evaluating. We'll see where it goes. I'll probably be able to check in with you guys on Wednesday."
Allen threw for an uncharacteristic 205 yards and two touchdowns on 18 of 34 passing, while also recording 86 yards and two touchdowns on nine rushing attempts during Sunday's upset loss.