More Than 290,000 Floridians Without Power After Hurricane Nicole
By Jason Hall
November 10, 2022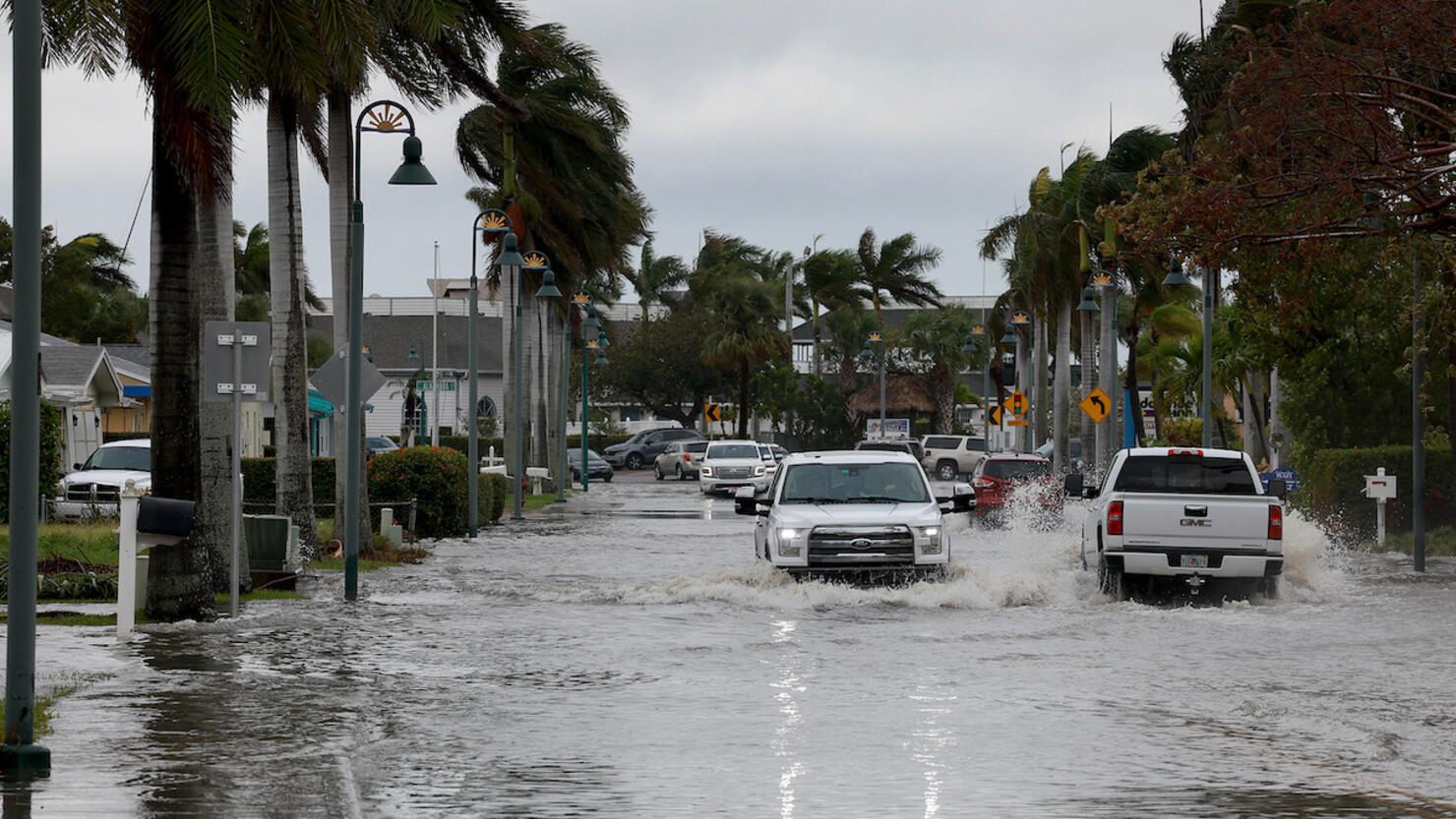 More than 290,000 Floridians were reported to be without power Thursday (November 10) morning hours after Hurricane Nicole made landfall.
PowerOutage.us reported up to 322,876 customers in Florida were without power as of 9:20 a.m. local time, with more than 77,000 outages reported to residents of Brevard County.
The total has since decreased to 296,418 as of 2:30 p.m. local time.
Nicole made landfall as a Category 1 hurricane early Thursday morning just south of Vero Beach with sustained winds reported to reach 75 MPH, the National Hurricane Center announced.
The storm has been since downgraded to a tropical storm and is reported to be centered over Central Florida with strong winds, heavy rains and a dangerous storm surge and waves continuing over the area.
Nicole initially strengthened to a tropical storm on Tuesday (November 8) and was reported to be near hurricane strength as it moved toward Florida early Wednesday (November 9) morning, NBC News reported.
Nicole is the third hurricane to hit the Atlantic this month, which tied a previous record set in 2001 for the most Atlantic hurricanes in November, according to Colorado State meteorologist Philip Klotzbach, who specializes in Atlantic basin seasonal hurricane forecasts.
Florida Governor Ron DeSantis declared a state of emergency for the 34 counties expected to be affected by the storm on Monday (November 7), which includes Miami-Dade, Palm Beach, Orange and Sarasota counties.
"While this storm does not, at this time, appear that it will become much stronger, I urge all Floridians to be prepared and to listen to announcements from local emergency management officials," DeSantis said via NBC News. "We will continue to monitor the trajectory and strength of this storm as it moves towards Florida."
Florida is just weeks removed from the devastating Hurricane Ian making landfall.
Hurricane Ian made landfall on September 28 near Cayo Costa as a Category 4 hurricane with winds reaching up to 150 MPH, making it one of the strongest hurricanes ever recorded in Florida, according to NBC News forecasters.
At least 127 people in Florida died in relation to Hurricane Ian, according to ABC News, making it the deadliest storm to hit the state since 1935.
Ian was downgraded to a tropical storm on September 29 before strengthening back into a hurricane prior to making landfall in South Carolina on September 30.
President Joe Biden declared a major disaster in Florida after Ian made landfall on September 28 and ordered federal aid to help in state and local recovery efforts in areas directly affected, the White House confirmed in a statement obtained by NBC News.