Watch Kelsea Ballerini's Emotional Reaction To Grammy Nomination Reveal
By Kelly Fisher
November 15, 2022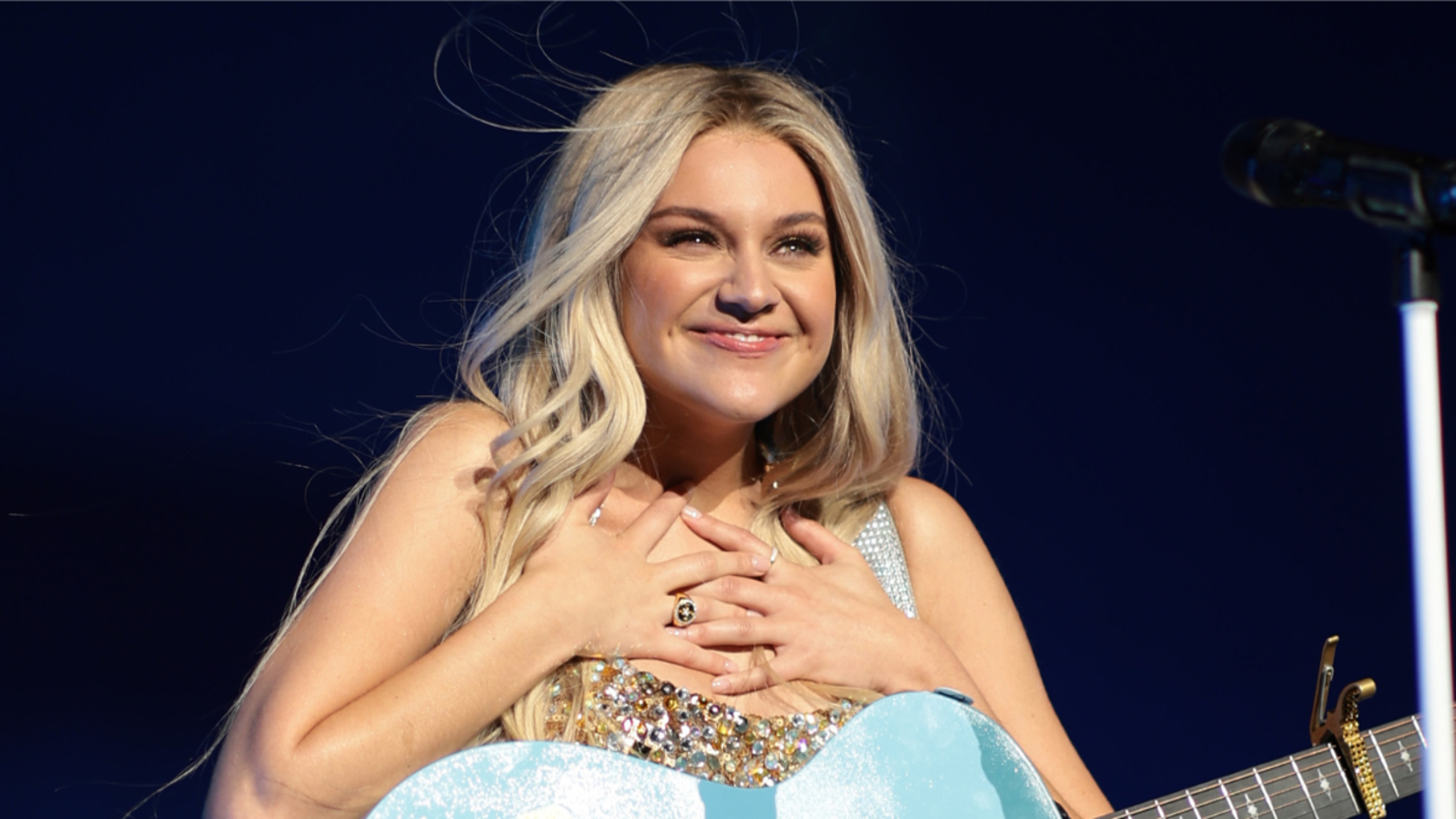 Kelsea Ballerini was quick to share her reaction when she learned that one of her biggest songs is nominated for a GRAMMY Award. "HEARTFIRST," the first single Ballerini debuted from her latest, highly-anticipated album Subject To Change, is up for the Best Country Solo Performance award.
Ballerini could hardly hold back an excited scream and dropped her face onto the table where she was sitting when she heard her name during the Recording Academy's live-streamed announcement on Tuesday (November 15). The country singer-songwriter couldn't stop smiling as she started singing some of the "HEARTFIRST" lyrics and appeared to wipe tears of joy from her eyes. She wrote in her caption on Instagram, as she shared a video of that moment: "the song about following your heart no matter where it leads just for nominated for a GRAMMY. couldn't be more cosmic. here's to always jumping right in baby with your heartfirst. 🥹🤍😭"
Ballerini's "HEARTFIRST" is nominated in the Best Country Solo Performance category, along with Zach Bryan's "Something In The Orange," Miranda Lambert's "In His Arms," Maren Morris' "Circles Around This Town" and Willie Nelson's "Live Forever."
Ballerini released "HEARTFIRST" in April, marking the first song to debut from her latest full-length project. She wrote the song with Karen Fairchild and Alysa Vanderheym, and it was produced by Julian Bunetta and Shane McAnally. Ballerini explained at the time that she "chose 'HEARTFIRST' as the first single off the new project because I feel like it just sets the tone for everything I'm working on right now. It's very warm, very breezy-feeling, very settled. That's kind of the tone of the whole project that I'm working on, and I feel like 'HEARTFIRST' was the first step into that new world."
Subject To Change released in September, packed with '90s country-inspired tracks like "The Little Things," "Love Is A Cowboy," "If You Go Down (I'm Goin' Down Too)," "You're Drunk, Go Home" — a collaboration with Kelly Clarkson and fellow GRAMMY Award nominee Carly Pearce — and other fan-favorites.
The 65th GRAMMY Awards will air live on Sunday, February 5, 2023 on CBS. See the full list of nominees in all categories here, and see the nominees in all of the country categories here.