Shocking New Details Reveal What Led To Blueface Shooting
By Tony M. Centeno
November 18, 2022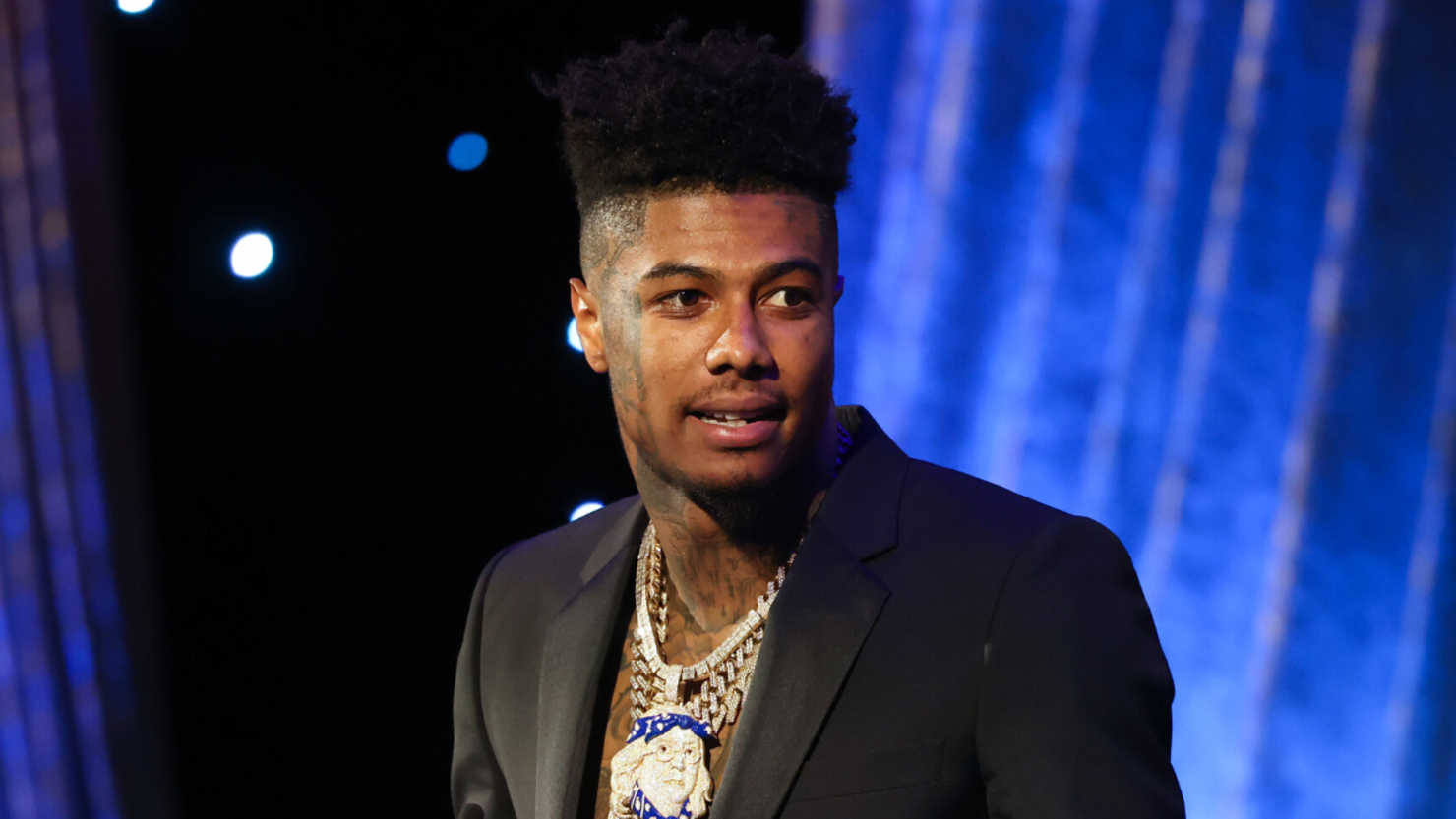 Blueface was recently arrested for attempted murder after he fired a gun at a man in a pick-up truck last month. Now we know more about what may have caused the violent dispute.

According to a report TMZ published on Friday, November 18, Blueface and his clique were posted up at the Euphoric Gentlemen's Club in Las Vegas on the night of October 8. While they were inside the strip club, the alleged victim reportedly approached the crew and made a joke about Blueface talking to "some females in a cheap vehicle." Police say that joke enraged Blueface's camp and they retaliated by attacking the man.
The man managed to escape the melee in his pick-up truck, but the crew assumed that he was "going for a gun." That's when Blueface fired shots at the vehicle. The man was reportedly grazed by a bullet on his left hand and bullet marks on his truck. Video footage of the incident that was released earlier this week allegedly shows Blueface with a gun in his hand as he seemingly opens fire at the man as he's driving away.

Blueface was arrested for felony attempted murder with the use of a deadly firearm or tear gas and discharging a gun into a house, building, vehicle or craft. He was arrested earlier this week and was in custody at the Clark County Detention Center. During a hearing held on Wednesday, a judge set the rapper's bail at $50,000 and told the court it's "likely that Mr. Porter is going to make that bail."
His girlfriend Chrisean Rock, who witnessed his surprising arrest, and his manager Wack 100 were at the hearing. Rock later confirmed that he was released and made it back home safely.