Elon Musk Reinstates Donald Trump's Twitter Account
By Jason Hall
November 20, 2022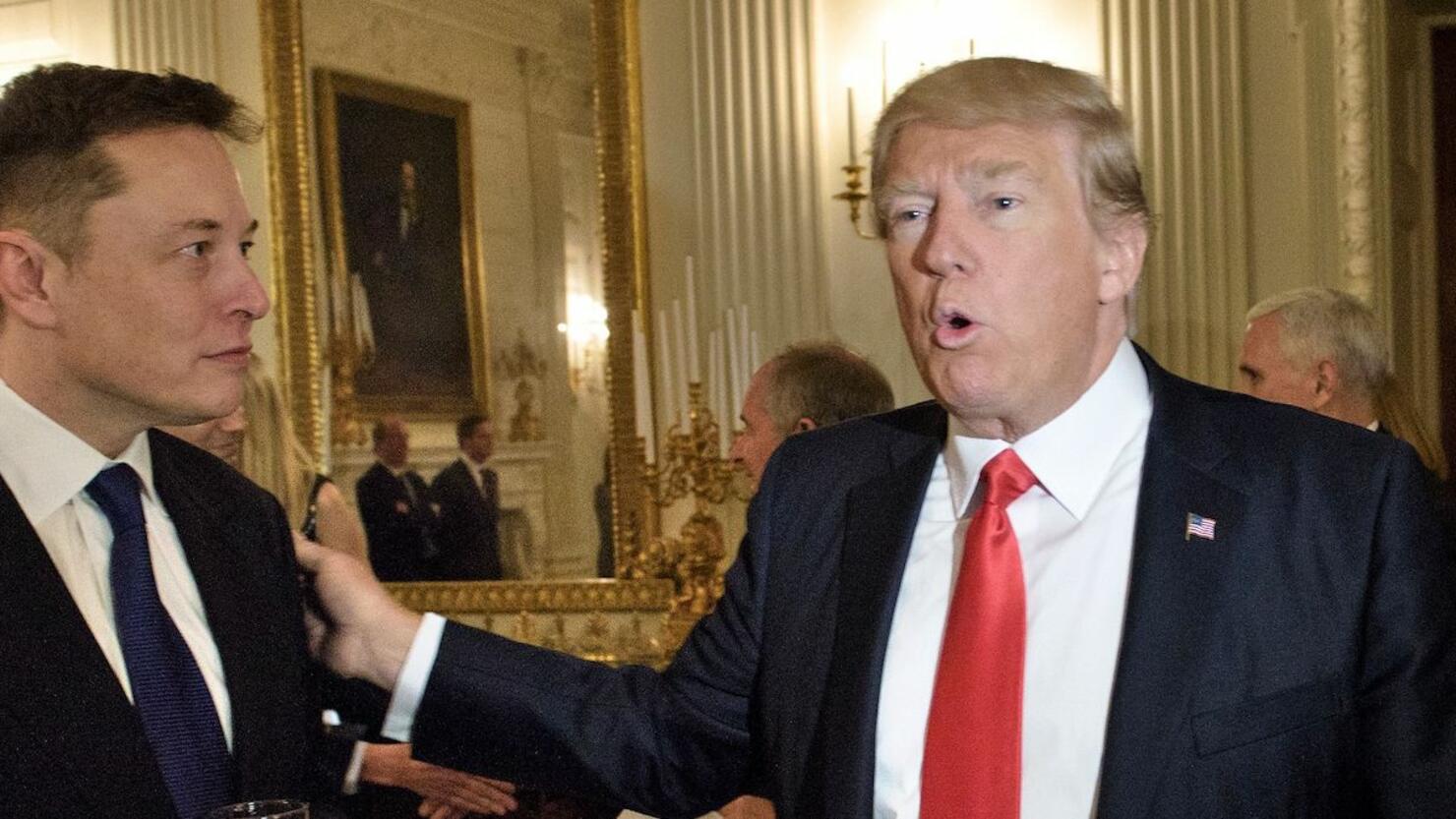 New Twitter owner Elon Musk reinstated former President Donald Trump to the social media platform Saturday (November 19) night, nearly two years after Trump was banned by the website's safety account.
Musk shared a poll asking his 117.5 million followers if the former president should be reinstated, which resulted in 52% of the 15 million responders voting "Yes" prior to the billionaire's decision.
"The people have spoken," Musk tweeted Saturday night. "Trump will be reinstated."
Trump's account, which has 86.3 million followers, was visible on Twitter shortly after.
The former president hasn't confirmed whether he will use his account again, having previously told FOX News in April that he wouldn't go back to using Twitter in spite of Musk's reported deal to purchase the website and possible interest in reinstating his account.
Trump -- who used Twitter to share his thoughts leading up to his 2016 presidential campaign and four-year term in office -- has since used the social media app Truth Social since his initial ban.
Trump did, however, acknowledge Musk's poll and encouraged his supporters to continue voting in his favor on Saturday night.
"Vote now with positivity, but don't worry, we aren't going anywhere," Trump said on the app Saturday night via NBC News. "Truth Social is special!"
The former president also addressed Musk's poll while appearing virtually at the Republican Jewish Coalition Annual Leadership Meeting in Las Vegas on Saturday night.
"Truth Social has been very, very powerful," Trump said via NBC News. "And I'll be staying there. But I hear we're getting a big vote to also go back on Twitter. I don't see it because I don't see any reason for it."
Under its previous regime, the Twitter Safety Account announced Trump's account was suspended due to tweets and "the context around them" in relation to "the risk of further incitement of violence" following protests by his supporters at the United States Capitol building forced legislators to evacuate the House and Senate chambers on January 6, 2021.
"After close review of recent Tweets from the @realDonaldTrump account and the context around them — specifically how they are being received and interpreted on and off Twitter — we have permanently suspended the account due to the risk of further incitement of violence. 
"In the context of horrific events this week, we made it clear on Wednesday that additional violations of the Twitter Rules would potentially result in this very course of action. Our public interest framework exists to enable the public to hear from elected officials and world leaders directly. It is built on a principle that the people have a right to hold power to account in the open."
"However, we made it clear going back years that these accounts are not above our rules entirely and cannot use Twitter to incite violence, among other things. We will continue to be transparent around our policies and their enforcement. 
Twitter shared an overview of a tweet from Trump's account on January 8, 2021 in which the former president tweeted the following:
""The 75,000,000 great American Patriots who voted for me, AMERICA FIRST, and MAKE AMERICA GREAT AGAIN, will have a GIANT VOICE long into the future. They will not be disrespected or treated unfairly in any way, shape or form!!!"
Trump then shared an additional tweet in which he announced,"To all of those who have asked, I will not be going to the Inauguration on January 20th."
Twitter cited that the two tweets "can be mobilized by different audiences, including to incite violence, as well as in the context of the pattern of behavior from this account in recent weeks," and "determined that these Tweets are in violation of the Glorification of Violence Policy and the user @realDonaldTrump should be immediately permanently suspended from the service," amid ongoing tensions in the United States following the incident on January 6, 2021.