Are Archeologists Closing In On The Tomb Of The Last Pharaoh?
By John Popham
December 1, 2022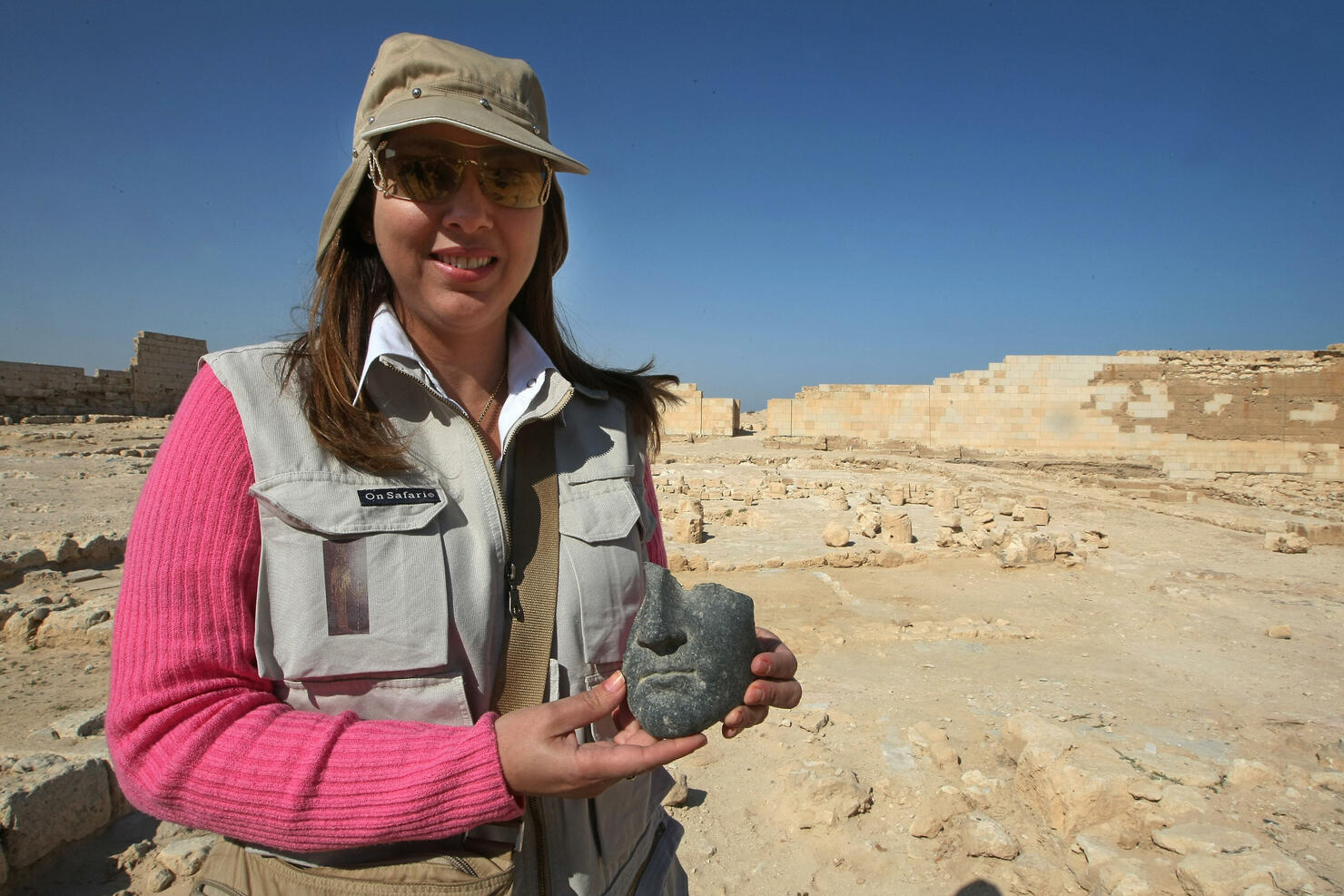 Kathleen Martinez, an Egyptologist from the Dominican Republic, displays a mask believed to depict Roman general Marc Anthony found at the temple of Tasposiris Magna near Borg al-Arab, 50 kms (30 miles) west of Alexandria, on April 19, 2009. AFP PHOTO/CRIS BOURONCLE (Photo credit should read CRIS BOURONCLE/AFP via Getty Images)
Photo: Getty Images
She is a queen of legend, and the last pharoh of Egypt. Her name is Cleopatra VII Philopater, and despite a lifetime of fame her final resting place has been a mystery, but maybe not for too much longer.
Ash and Katy, hosts of Always the Last to Know, share the latest report on the hunt for her lost tomb. According to Katy, archeologist Kathleen Martinez of the University of Santo Domingo believes to have located the long-lost tomb of the famous queen at Taposiris Magna, a temple that was believed to have been built in honor of the Osiris, the god of death.
"(Martinez) said that Cleopatra believed that she was the goddess Isis and behaved her entire life like she was," said Katy. "Her goal was to go to Taposiris and prove that this certain location there was not just to Osiris, but a temple dedicated to Isis. A temple dedicated to Isis located so close to Alexandria would be the perfect resting place for someone who is considered to be the living incarnation of a goddess."
Archeologists and historians alike have long searched for the queen's lost tomb but have never uncovered where it might be or where it might have been. One of the few clues to Cleopatra's whereabouts come from the Greek Philosopher Plutarch who wrote about the queen 200 years after her death.
"He said that Cleopatra's tomb was in a beautiful city with lots of buildings around it," said Katy.
It's not a lot to go off of, but since there are no surviving accounts from the time of Cleopatra's death detailing where she was buried, it's what archeologists have to piece together the mystery. Martinez has spent more than a decade studying Cleopatra's life and comparing Plutarch's account with the other clues that survived the centuries.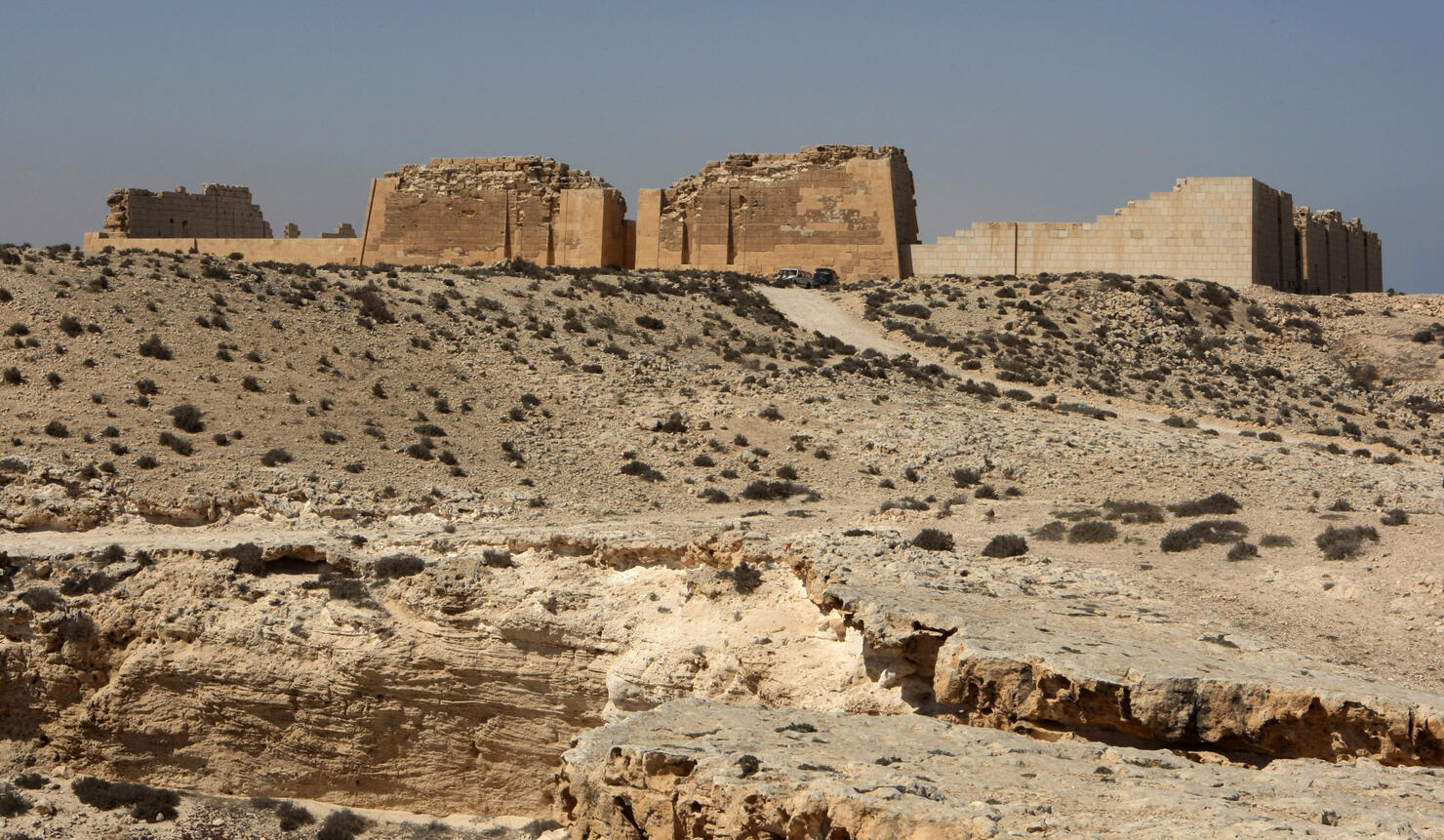 A general view shows the temple of Tasposiris Magna, which was built in honour of the ancient Egyptian deity Isis (Iset) in the Greco-Roman period, near Borg al-Arab, 50 kms (30 miles) west of Alexandria, on April 19, 2009. (Photo by Cris BOURONCLE / AFP) (Photo by CRIS BOURONCLE/AFP via Getty Images)
Photo: Getty Images
For example, as mentioned before, Cleopatra considered herself the living incarnation of the goddess Isis and made the city of Alexandria her second home. So, when Martinez found a carving in Taposiris Magna dedicating the temple to the goddess Isis, she knew she was getting close.
"They find the altar where offerings were made, and they discover two hundred coins made of bronze. One side Cleopatra's name in Greek, the other her face. They were the very coins made exactly to Cleopatra's depiction," said Katy. "They found underground tunnels that they think will lead to Cleopatra's tomb."
The tunnels are 43 feet underground and almost a mile long. The tunnel stretches towards the Mediterranean Sea and parts have been submerged, leading Martinez and her team to take to submarine to continue searching for the tomb of Cleopatra.
Listen to "Cleopatra's (Maybe No Longer) Lost Tomb" to hear the full description of the Egyptian queen and check out the full episode catalog of Always the Last to Know on the iHeartRadio app or wherever you listen to podcasts.
If you want to be sure you're listening to the podcasts everyone else is checking out, iHeartRadio has you covered.  
Every Monday, iHeartRadio releases a chart showing the most popular podcasts of the week. Stay up to date on what's trending by checking out the chart here. There's even a chart just for radio podcasts featuring all your favorite iHeartRadio personalities like Bobby Bones, Elvis Duran, Steve Harvey, and dozens of others.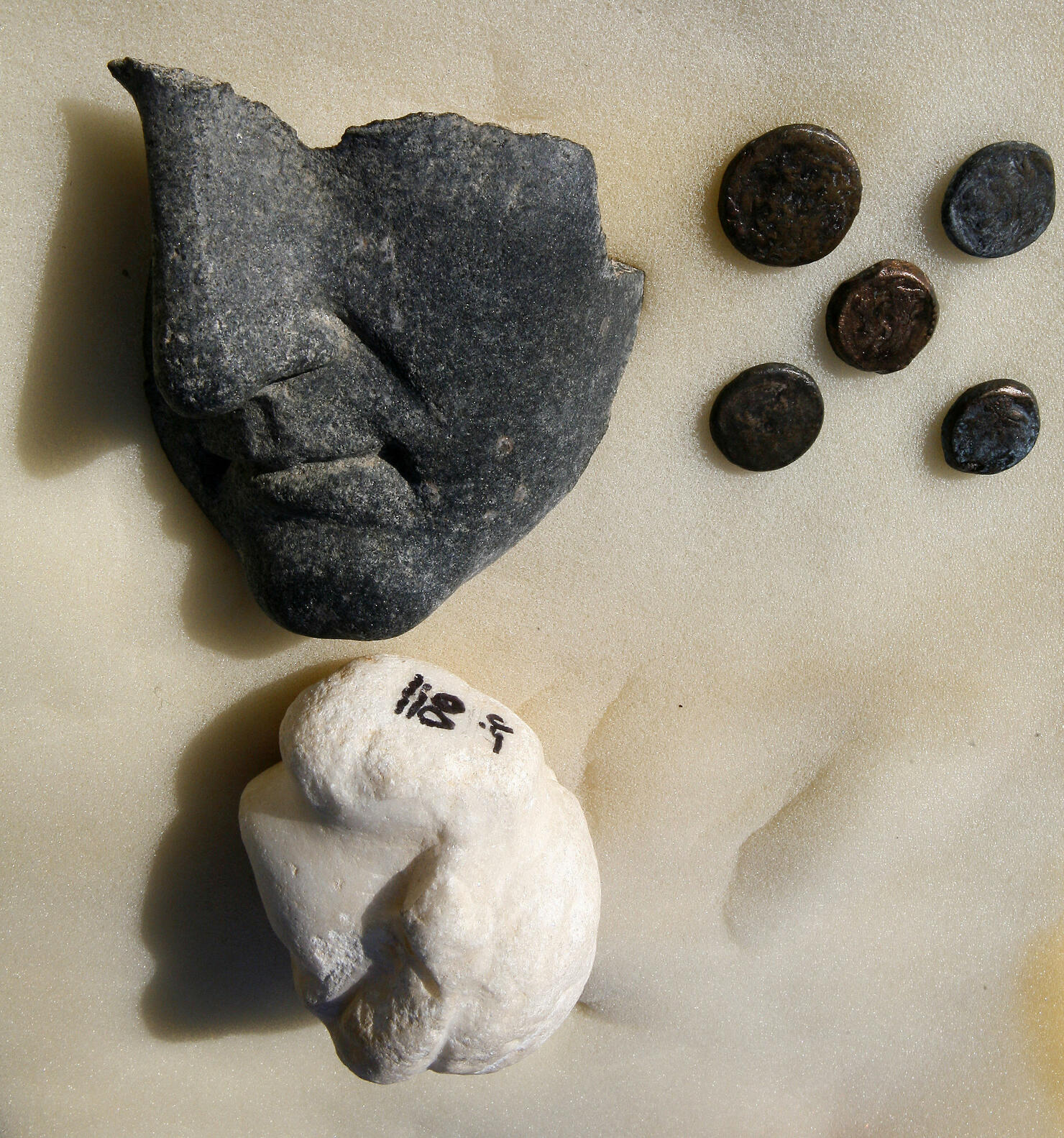 An alabaster statue of Cleopatra, coins engraved with her images and a mask of Roman general Marc Anthony are shown to the press at the temple of Tasposiris Magna near Borg al-Arab, 50 kms (30 miles) west of Alexandria, on April 19, 2009. Archaeologists searching for the tomb of Marc Anthony and Cleopatra may be closer to locating the burial site of the legendary lovers, Egypt's antiquities council said. A team led by antiquities chief Zahi Hawass believes the tomb may be located in three possible sites near the temple and will excavate the three locations. AFP PHOTO/CRIS BOURONCLE (Photo credit should read CRIS BOURONCLE/AFP via Getty Images)
Photo: Getty Images