Gary Rossington Says Fans Don't Care If Lynyrd Skynyrd Is A 'Tribute Band'
By Andrew Magnotta @AndrewMagnotta
December 6, 2022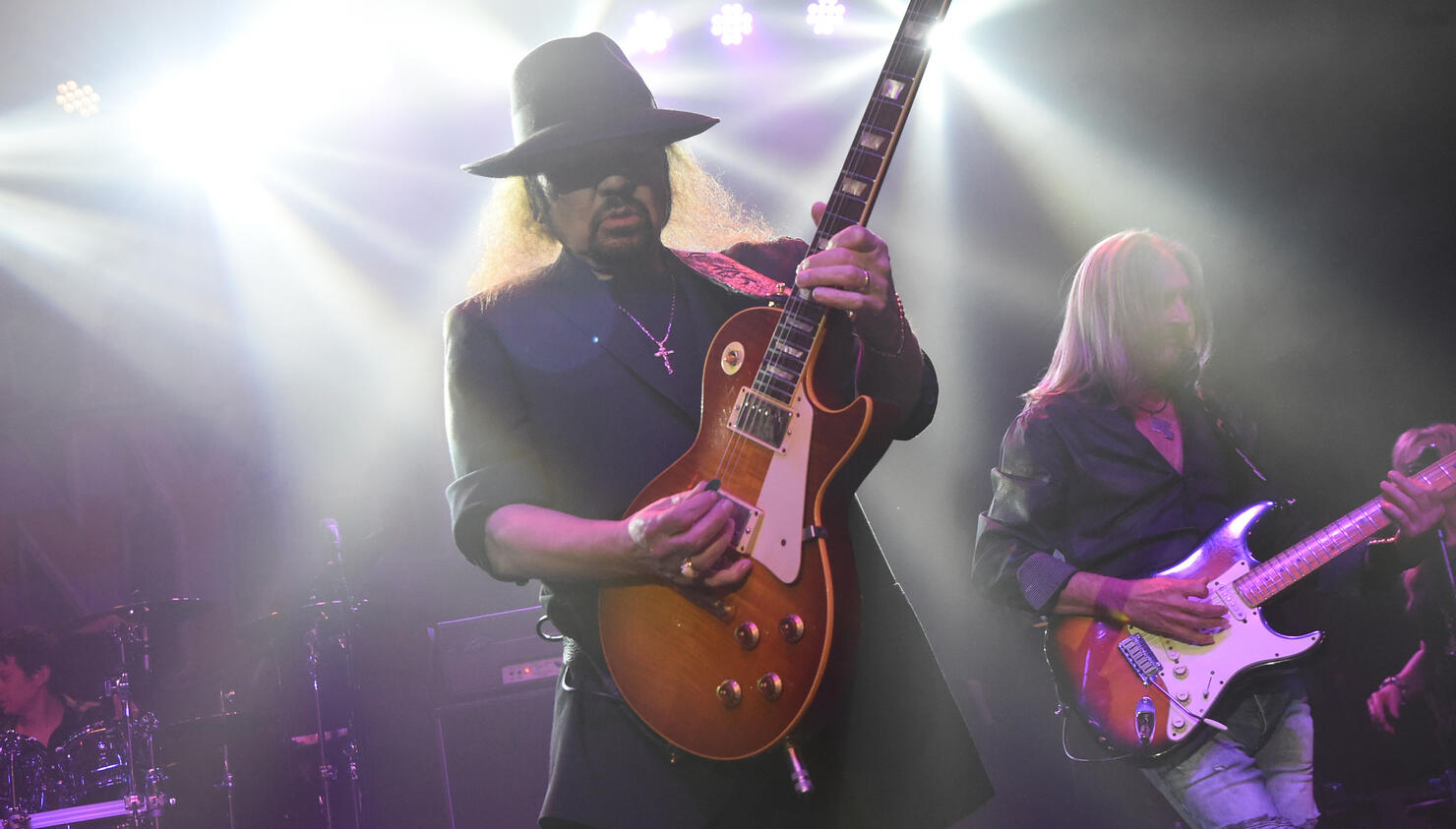 Photo: Getty Images North America
The sole remaining original member of Lynyrd Skynyrd referred to the current version of the group as a "tribute band" in a new interview.
Speaking on the Lynyrd Skynyrd's enduring relevance, guitarist Gary Rossington voiced his appreciation for fans' loyal support.
"It's a tribute band right now, and everybody knows it's not the original," Rossington told Rolling Stone. "Everybody who comes to see us is told that during the show, and probably knows before they even get there. But people still come to hear it live."
Rossington is referring to the spot during each Skynyrd show where the band honors the victims of the tragic 1977 plane crash which killed six people, including three band members.
Even Rossington has missed his share of shows in recent years, leaving the band to perform with no original members at a number of gigs. The guitarist admitted it's "strange" watching the band perform without him, but the connection of the music to its audience is still present.
"To see the younger people enjoying it makes your heart warm," he said, before adding that his late-bandmates would "love" to know that their music was still being played beyond their lifetimes.
Almost six decades after Lynyrd Skynyrd was formed, the band is showing no signs of stopping. Skynyrd announced a farewell tour in 2018, but later abandoned the endeavor, noting that they have continued getting tour offers and that fan interest seems to remain at an all-time high.