Shania Twain Isn't Impressed By Ryan Reynolds & He Reacted In The Best Way
By Kelly Fisher
December 7, 2022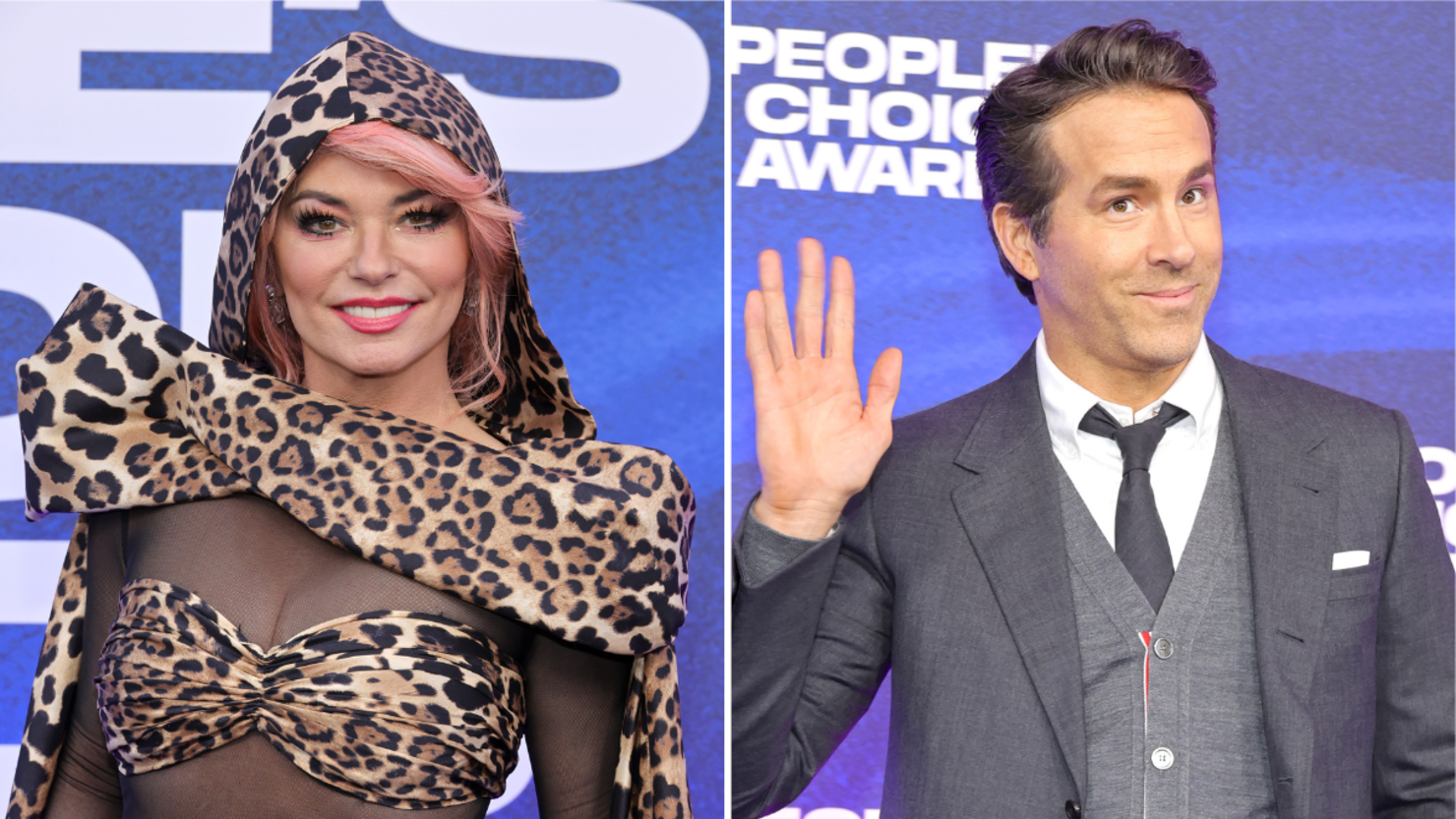 Shania Twain name-dropped Ryan Reynolds onstage, and the award-winning actor had the best reaction.
Twain delivered a high-energy performance of one of her most iconic '90s anthems, "That Don't Impress Me Much," during the 2022 People's Choice Awards on Tuesday evening (December 6). The legendary country artist swapped out Brad Pitt's name for Reynolds', much to his surprise: "Okay, so you're Brad Pitt/ That don't impress me much/ So you got the looks, but have you got the touch?/ Now, don't get me wrong — yeah, I think you're alright/ But that won't keep me warm in the middle of the night/ That don't impress me much."
Reynolds appeared stunned when he heard Twain swap out Pitt's name at the awards show, and loved the shout-out. He said when he shared the clip on his Instagram story: "This may be the best thing that's ever happened to me."
Twain, who also nodded to "That Don't Impress Me Much" with her stunning leopard-print red carpet look, returned to the stage to deliver a powerful speech as she accepted the Music Icon award She reflected on her decades-long career with her goal of inspiring others with her music, songwriting and fashion.
"I always miss my mother, right now, at these moments in my life. She would've loved watching her little girl live this moment right now," Twain said, adding in a message to her fans: "You're here with me, and we're celebrating together and you've made me feel so loved and special my whole working life and I'll always be grateful for that.
"I just wanna say, 'giddy up, kids.'" Twain said later, closing her speech. "Embrace your individuality and your crazy ideas. Just be brave. Let's remember there is power in numbers. We are in this together. Love is love, and when a door slams in your face…just run and leap at that door and kick it down. You won't regret it.
Twain closed her speech with a reference to the name of her upcoming album Queen of Me, and her 2023 global tour of the same name: "Be the queen of you."