'Monarch,' Drama Starring Trace Adkins, Canceled After First Season
By Kelly Fisher
December 8, 2022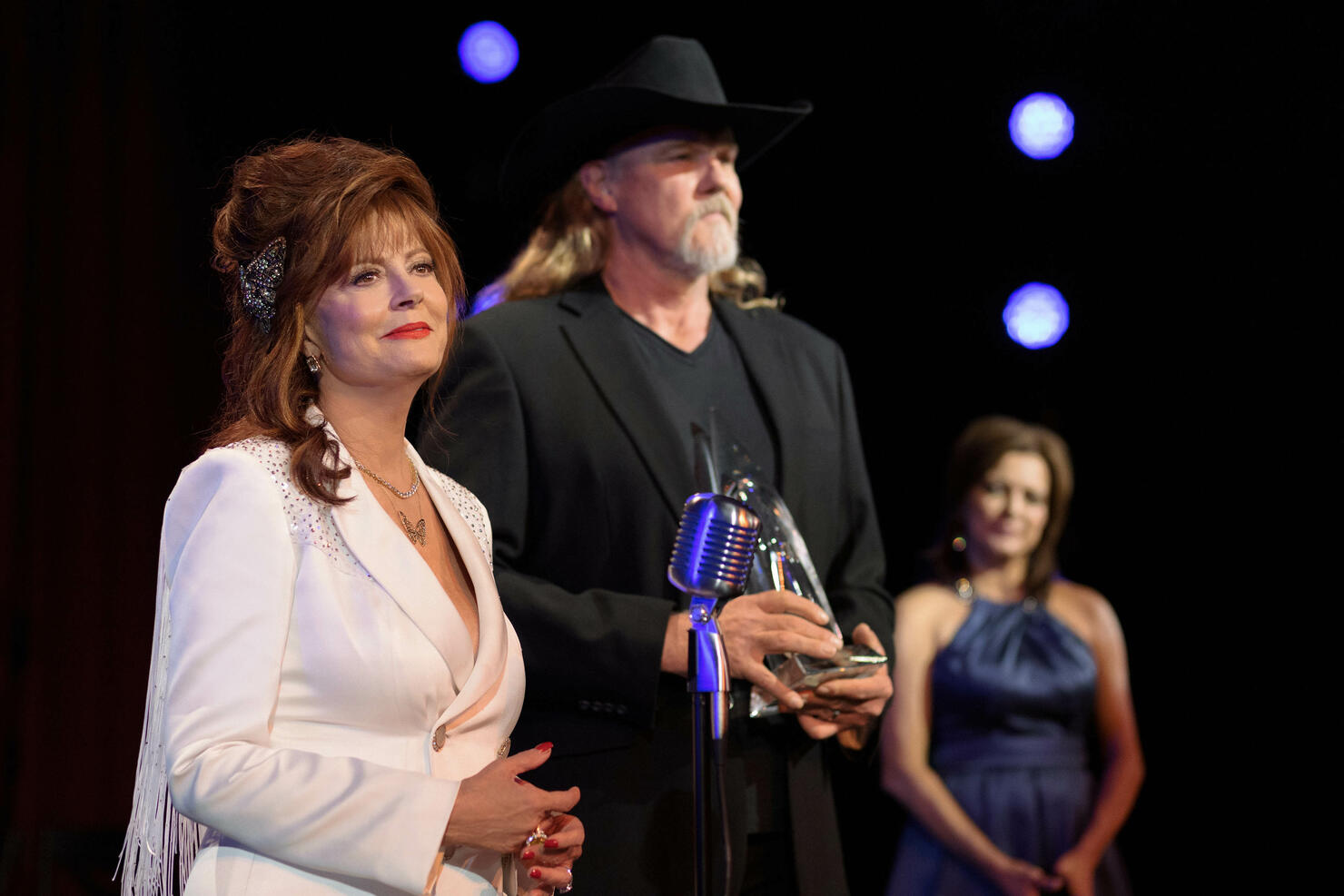 Monarch, the country music drama starring Trace Adkins, has reportedly been canceled after its first — and, apparently, final — season.
Adkins starred in the series as Albie Roman, the patriarch of the family, alongside onscreen wife Susan Sarandon (Dottie Cantrell Roman) and his onscreen children, played by Anna Friel (Nicolette "Nicky" Roman), Beth Ditto (Gigi Taylor-Roman) and Joshua Sasse (Luke Roman). The show also featured a star-studded list of special guests throughout its 11-episode run, including Shania Twain, Martina McBride, Little Big Town and Tanya Tucker.
The season finale aired on Tuesday (December 6). Deadline was first to report that the show would not return to Fox after season 1, as viewership apparently didn't take off.
Monarch, created by Melissa London Hilfers, premiered on Sunday, September 11, after getting pushed back from its original January 30 air date because of impacts of the COVID-19 pandemic. Before Monarch premiered in September, the executive producer of the series, Jason Owen, reportedly contacted the Judd family about Monarch's storyline, which drew eerie similarities to beloved country artist Naomi Judd's death earlier this year. He called the similarities in the storyline, "one of the strangest, saddest, eeriest coincidences I've seen."
"Reigning King of Country Music Albie Roman, along with his insanely talented -- and tough as nails -- wife, Queen of Country Music Dottie Cantrell Roman, have created a country music dynasty, but even though the Roman name is synonymous with authenticity, the very foundation of their success is a lie," the synopsis reads. "When their reign as country royalty is put in jeopardy, heir to the crown Nicolette 'Nicky' Roman will stop at nothing to protect her family's legacy, while ensuring her own quest for stardom, alongside her brother Luke and sister Gigi."