David Crosby May Be Done Touring Due To Tendonitis In His Hands
By Andrew Magnotta @AndrewMagnotta
December 12, 2022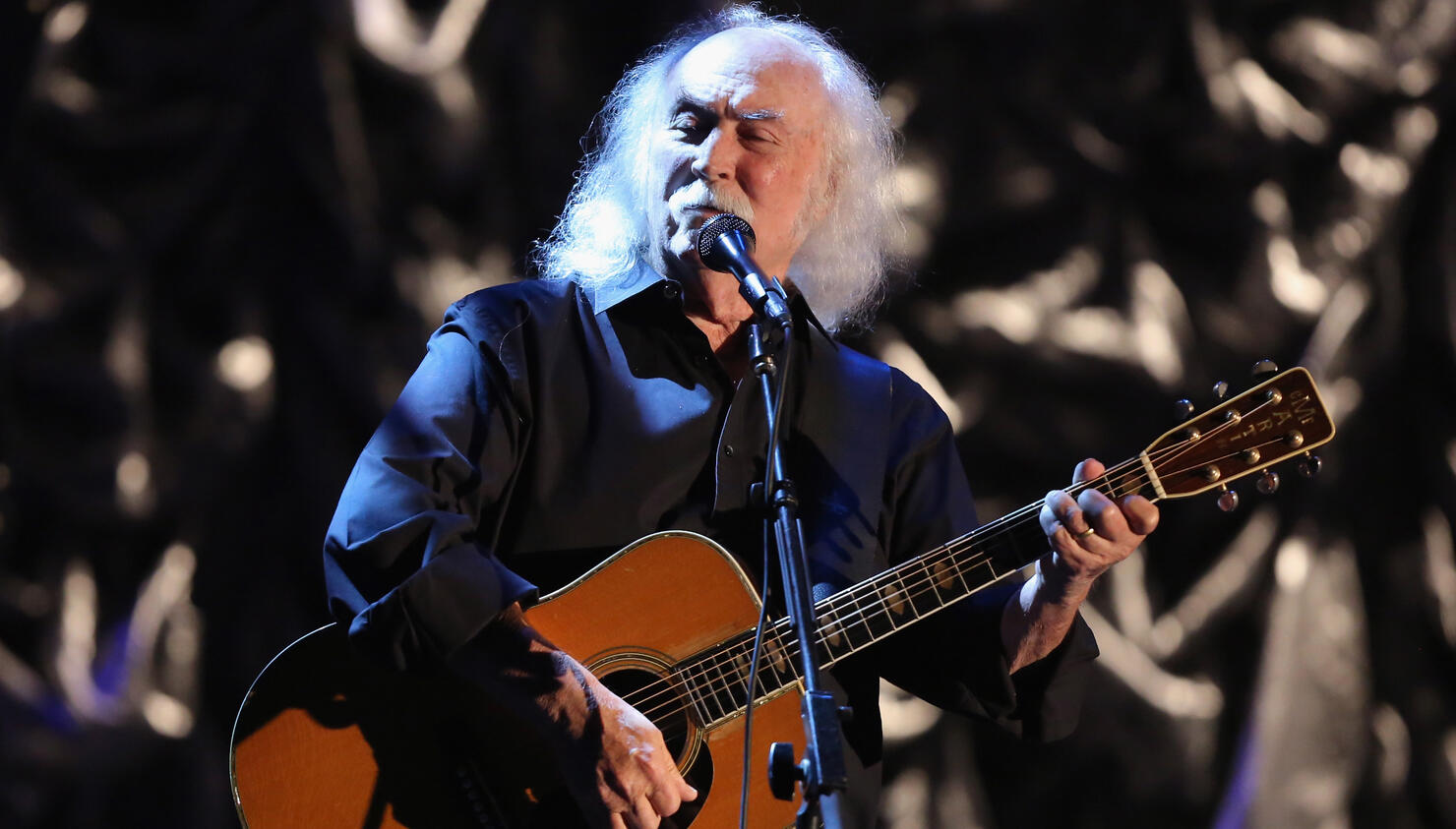 Photo: Getty Images North America
Two years after revealing his struggle with tendonitis in his hands, David Crosby is unsure he'll tour again.
Crosby tells Ultimate Classic Rock in a new interview that his condition has severely limited his abilities on the guitar, and he's not sure how he'll feel about hiring someone to play his parts.
"It's possible I could teach my guitar parts to somebody else," he said. "I can't play well enough anymore. I've got tendonitis in both hands. I can't play well enough for my standards on stage. I could probably get away with it and you'd probably like it, but it's not good enough for me."
He suggested that although he might be finished touring now (at 81 years old), he would consider doing a residency to get himself back onstage.
"We'll see," he said.
Crosby's latest new album is a live set, recorded in New York in 2018: Live at the Capitol Theatre. The album depicts Crosby performing with his Lighthouse Band, a collective with which he says he has a rare "chemistry."
While Croz is unsure if/when he'll play live again, he remains as busy with music as ever.
"I have another Lighthouse band studio record finished, mixed and mastered. It's ready to release already," he revealed. "And I'm two songs into another Sky Trails band record with my son, James [Raymond, producer]. I'm three songs into another Lighthouse record after this one [that's complete], but I have an entire one that you haven't heard (laughs)."