Miranda Lambert & Kelsea Ballerini Rank Among Top 10 Albums Of The Year
By Kelly Fisher
December 14, 2022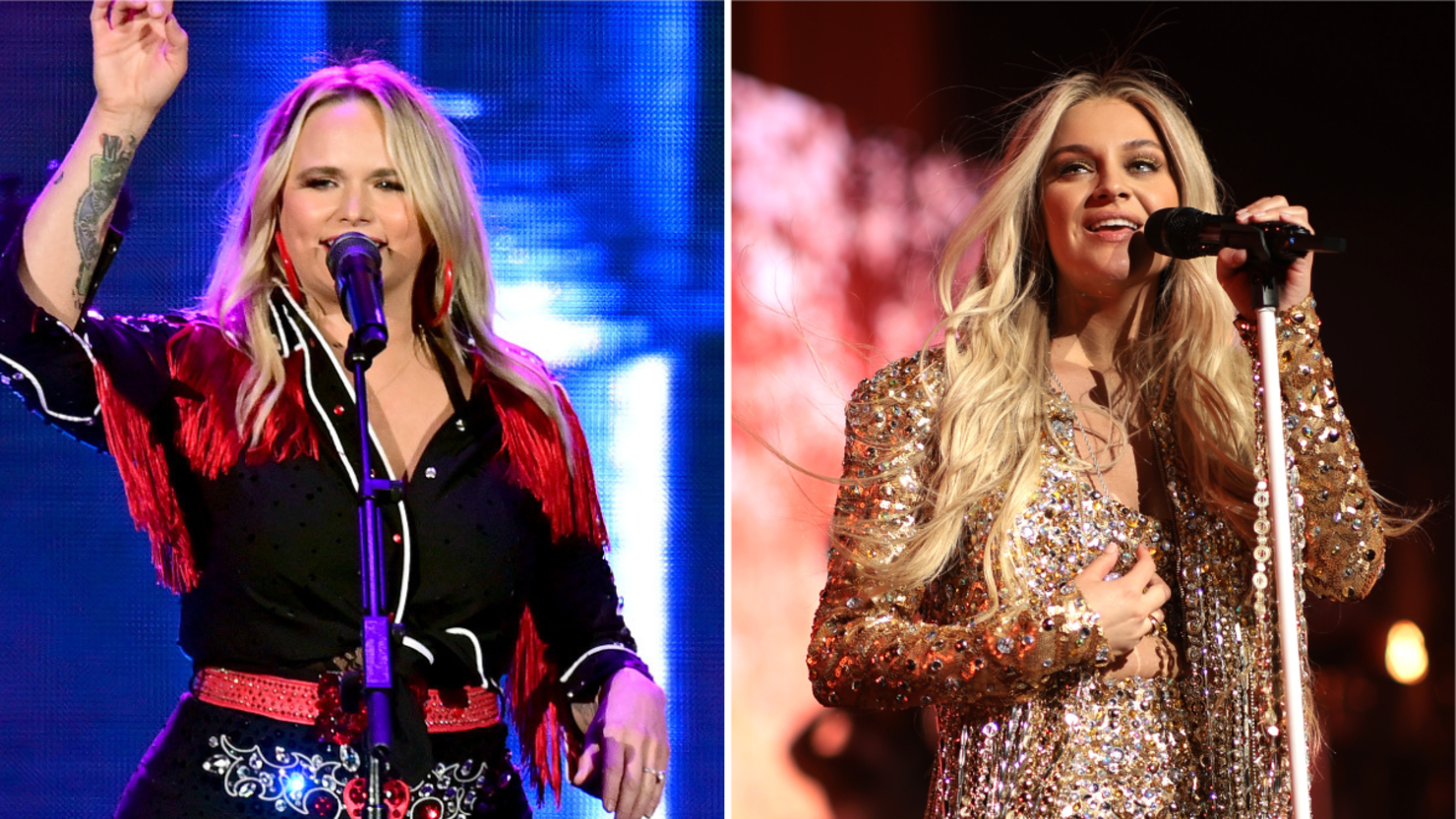 Miranda Lambert and Kelsea Ballerini debuted two of the best albums of 2022, according to PEOPLE magazine's Top 10 Albums of the Year ranking, which released this week. The multi-genre list includes "the best of the best, from some longtime favorite artists to some new faves."
Lambert comes in at No. 5 on the list with Palomino, her 15-track collection that released in April. The award-winning country superstar co-produced the album and co-wrote 14 of the 15 songs, apart from one cover ("Wandering Spirit," Mick Jagger). Palomino's storytelling will take the listener "on a journey through songs," Lambert promised as she announced the project's release date. "I hope y'all are ready to travel with us wandering spirits and meet some cool characters and great stories."
Palomino included smash-hit anthems "Actin' Up," "Strange," "Geraldene," "If I Was A Cowboy" and other fan-favorites. Lambert, who kicked off her Las Vegas residency this year, previously said the entire album feels like "freedom," and inspires listeners to "get in your car and drive. If you have a gypsy spirit, just go do it."
Ballerini's latest album, Subject To Change, ranks No. 8 on PEOPLE's list. Ballerini's highly-anticipated 15-track album was one that she previously said was heavily influenced by '90s female country artists, and it delves into everything from love, heartache and everything in between as she embraces change and new chapters. The collection includes "The Little Things," "If You Go Down (I'm Goin' Down Too)," "HEARTFIRST," "You're Drunk, Go Home" (featuring Carly Pearce and Kelly Clarkson) and more.
"I really want there to be something for everyone, which I know that's a cliché term, but if you're just experiencing growing up and the beauty of that, there's something for you. The messiness of that, there's a lot for you," Ballerini shared with PEOPLE at the time, adding later that she aims to be transparent about every part of her life. "If you're experiencing love, there's something for you. If you're experiencing turmoil, there's something for you and everything in between. It's really a lot of self-discovery. And then within that, there's a lot of juxtaposition of dark and light on the journey it takes you through."
Lambert also landed among iHeartRadio's Top 10 Country Songs of 2022. The most-played artists and songs of 2022 data, broken down by genre, was compiled by tallying total audience spins (TAS) and streams across all iHeartRadio stations nationwide and on the iHeartRadio app. Lambert landed on the list by teaming up with Elle King on "Drunk (And I Don't Wanna Go Home)." See the full list here.
See PEOPLE's full Top 10 Albums of the Year list here: