Lainey Wilson Unveils Big Plans To Blaze Trails For Rising Artists In 2023
By Kelly Fisher
December 16, 2022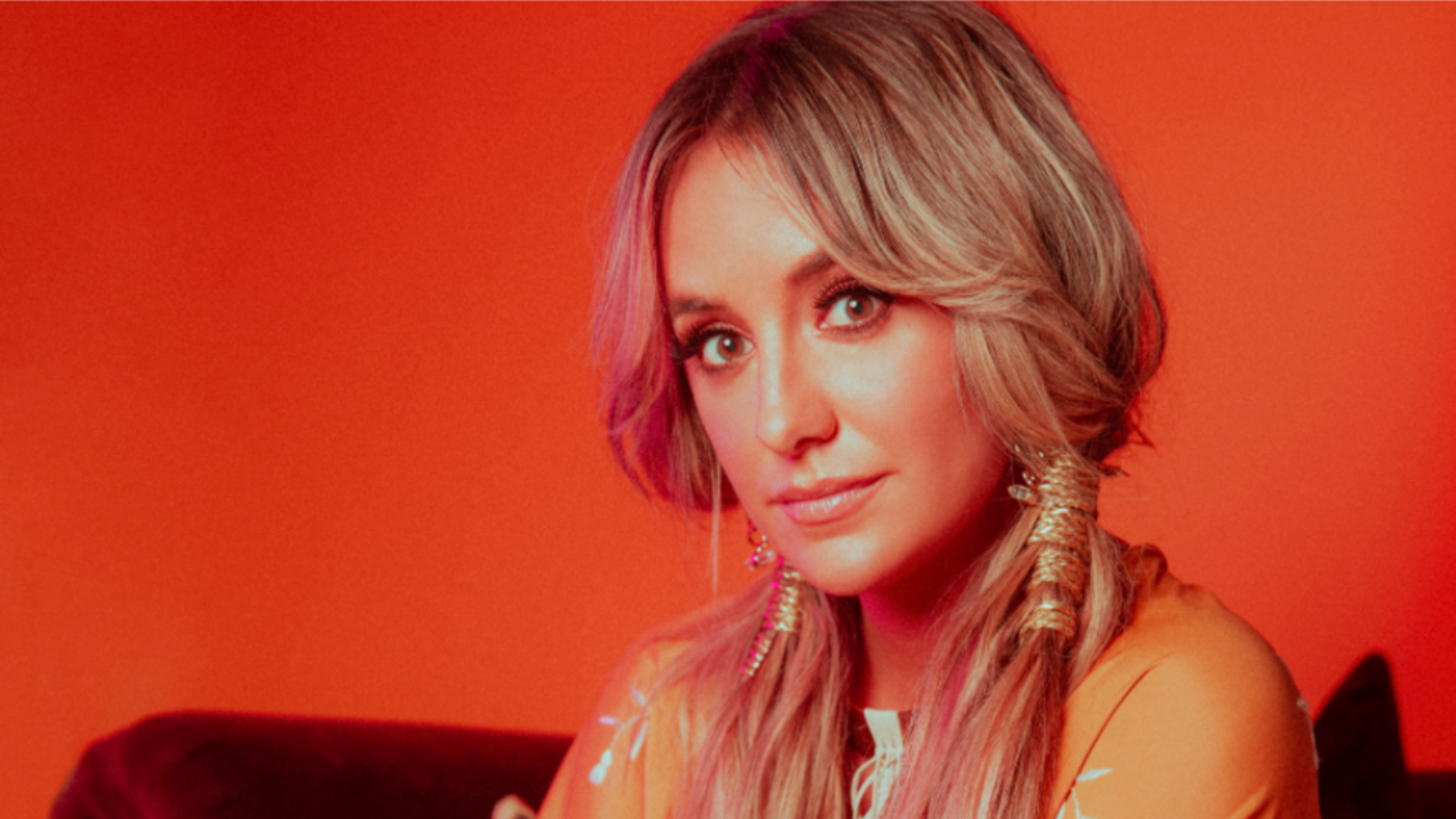 Lainey Wilson has marked so many watershed career moments in 2022 that it felt like "several years, all crammed into one."
Tons of country music listeners will undoubtedly remember when Wilson teamed up with Cole Swindell to deliver an eerie "Never Say Never" music video filmed on prison grounds. Shortly thereafter, powerhouse singer-songwriter Miranda Lambert surprised Wilson with the news that she'd been named the Academy of Country Music's New Female Artist of the Year. Wilson, the reigning iHeartRadio Music Awards Best New Country Artist, went on to release her highly-anticipated sophomore album (Bell Bottom Country); announce her first-ever headlining tour; earn the CMT Breakout Artist of the Year award; become the Country Music Association Female Vocalist of the Year (during a ceremony she got to attend with her father, following his health issues earlier this year); and make her acting debut in the smash-hit TV series Yellowstone, to name a few of her biggest moments (yes, "your girl is tired…but I'm glad to be here," she said). It all comes after Wilson's nearly 12 years in Nashville, Tennessee, striving to build her career as an award-winning country artist.
Now, the Baskin, Louisiana-born star is using her experiences — both the "highlights" and the "rough moments" — to help propel other aspiring artists' careers forward.
Wilson is set to curate a new Emerging Artist Program, a yearlong endeavor that aims to blaze trails for up-and-coming voices. It's set to kick off in early 2023. Wilson, joined by a few other yet-to-be-announced artists, will mentor the rising singer-songwriters via a new partnership with Tractor Supply, in which she'll serve as a brand ambassador. Teaming up with the retail giant to help other artists launch their careers was a move that Wilson called a "no-brainer."
'Live Off': How Lainey Wilson's Music Reflects Her Louisiana Upbringing
"I grew up on a farm in northeast Louisiana where my daddy farms corn, wheat, soybeans, oats. I grew up on the back of a horse. It made a huge difference on who I am," Wilson recently told iHeartRadio. "I'm so glad to be involved. …Everybody's gotta start somewhere, and this could be a really cool beginning for somebody who has been dreaming about doing this forever."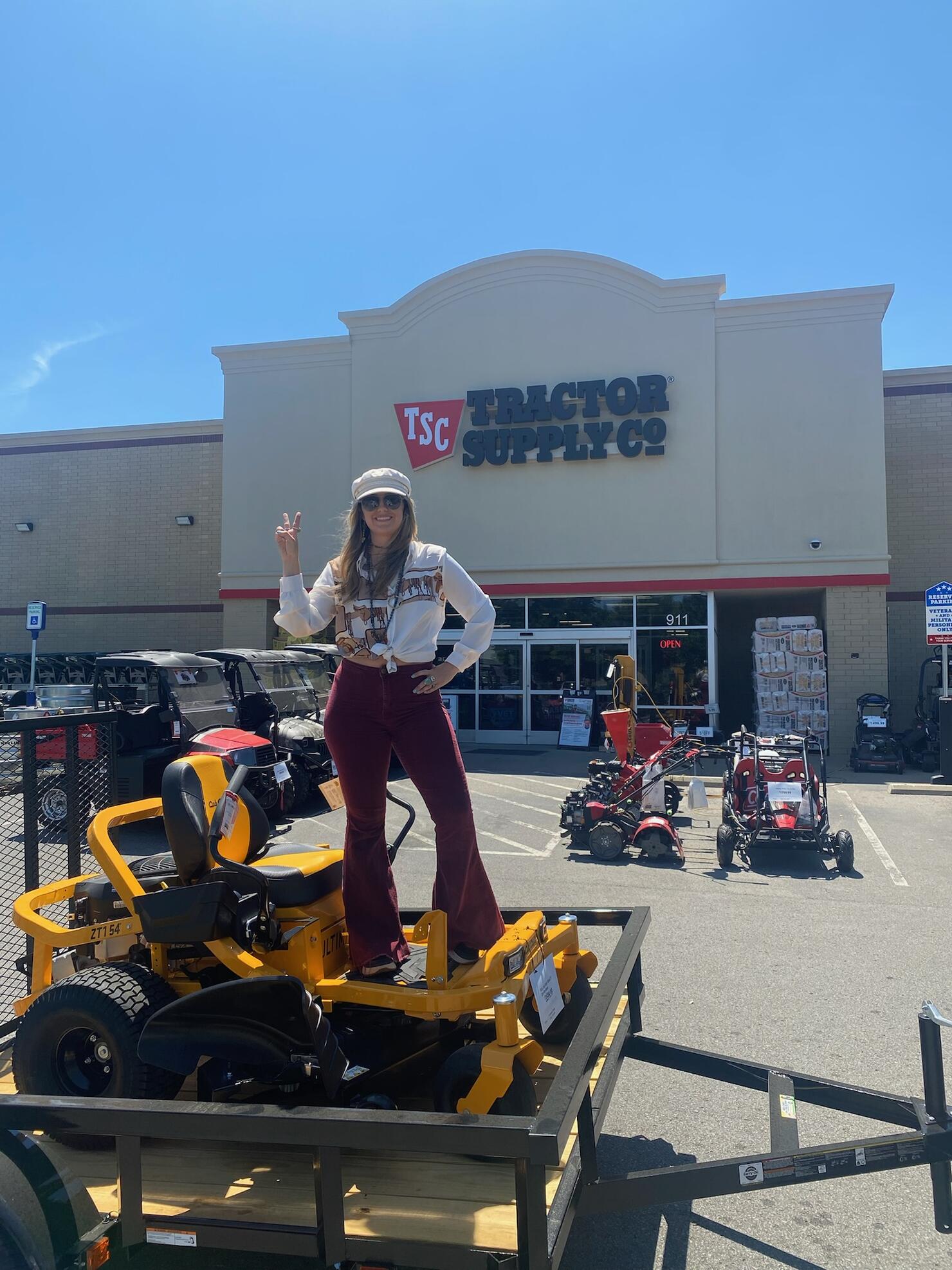 Wilson revealed her work with the retail giant, spearheading the Emerging Artist Program, during the Yellowstone season 5 premiere. She later posted it on her social media channels, sharing clips of meaningful moments throughout her life and set to "Live Off," which appears on the Bell Bottom Country track list. "You really kind of get to see a little glimpse into (my) personal life. I mean, I've got videos on there from the time I was a little girl...from my childhood to present day."
"I live off a back road/ In a small town/ Story like my daddy before me/ And his daddy before that/ I live off a hard day's work/ Penny saved, penny earned/ Just to keep this shirt on my back/ Aw yeah/ I live off of a good man's lovin'/ With tough in his blood/ And a heart of pure gold/ From the very first breath/ I breathe to my last 'you all'/ I ain't ever gonna turn/ The way I live off"
"Whenever I wrote 'Live Off,' … I had been on the road for two years at that point, and it's important to me to remember where I come from and the way that I was raised," Wilson said. "I can travel all over the world. I can have a million different opportunities, but at the end of the day, I'm still gonna be a Wilson. I'm still gonna talk with a country thick accent. I'm still gonna be me. …These are the things that are the most important to me. I share my life with people through my music, and this is just another cool way for me to be able to do that, and to show people from rural communities that, 'hey, look, you can do anything you want to. You just gotta roll your sleeves up and set your mind to it and get it done.'
"I do truly feel like the drive that I have, and the drive that I get every single day when I wake up to go chase this crazy dream, comes from being surrounded by farming," she continued. "I mean, you get up every single day: you bust your tail, you have good years, you have bad years. A tornado could roll through and wipe it all away. But at the end of the day, if it's your livelihood, if it's what you love, and in your heart and in your soul, then you just get up and you do it anyway. I'm glad that I'm getting that opportunity to show how those worlds collide."
Why Lainey Wilson Will Always Be 'In Your Corner, No Matter What'
Reflecting on her career so far, Wilson said she knows that "all people need is an open door and an opportunity… (that) puts a little fire under 'em" — and a few trusted mentors. She credited Lambert and new Grand Ole Opry member Ashley McBryde with believing in her as she established her own career. The "Heart Like A Truck" artist remembered a time that McBryde encouraged her to pay it forward to other artists someday, and now, she's aiming to do that via the Emerging Artist Program. Wilson pledged to be "brutally honest," sharing her struggles as well as her proudest moments with each artist in the program. She won't shy away from explaining what it takes to build a career in music, or the pressure that begins "once you get your foot in the door." But she won't withhold her unwavering support, either.
"If I can save them [rising artists] any time or energy or heartache or whatever, I wanna do that because this is hard. It ain't cut out for everybody, and that's the brutal truth," Wilson said. "You know, I have people ask me all the time, they're like, 'what advice would you give me if I wanted to move to Nashville and be a singer/songwriter?' And my first question is, 'can you imagine yourself doing anything else?' And if you can, then you need to go do that because this right here needs to be the only thing, the only option that you have.
"I wanna be able to be a sounding board for these people. I want to be able to be a cheerleader," Wilson continued. "And after the program, too, these are relationships. I believe when you create relationships with people, it ain't just, 'here today, gone tomorrow.' …Call me anytime that you want to, because you've gotta have people like that in your corner, no matter what. …I'm just glad to be involved and I'm glad to just hopefully make some dreams come true."