Watch A Pro Figure Skater Recreate Jenna Ortega's Famous 'Wednesday' Dance
By Katrina Nattress
December 30, 2022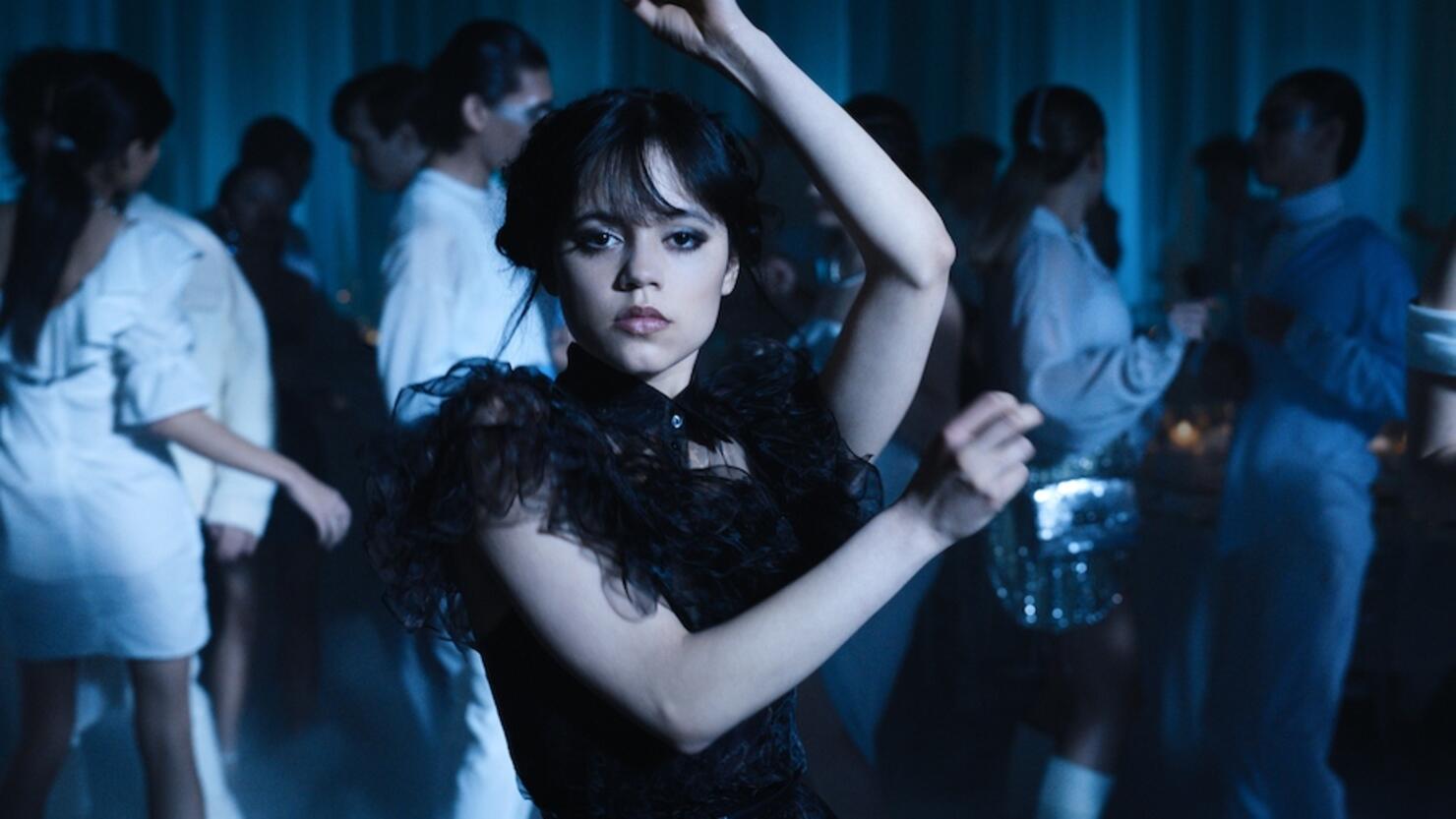 Photo: Wednesday_S1_E4_00_34_26_18R
Wednesday is one of the biggest shows out there right now, and its star Jenna Ortega sent the internet abuzz with what quickly became a famous scene where she dances to The Cramps' "Goo Goo Muck."
Russian figure skater Kamila Valieve took the routine to the ice, recreating the iconic dance during the 2023 Russian Figure Skating Championship. Dressed like the show's titular character, the 16-year-old skater began by skating to the Netflix series' Danny Elfman-penned theme song before replicating Ortega's moves while "Goo Goo Muck" played. She ended the performance with a sped up version of Lady Gaga's "Bloody Mary," which went viral on TikTok for being the perfect match to Wednesday Addam's dance moves.
Ortega choreographed the dance scene by herself, which is a decision she regretted at the time.
"I was kicking myself," she admitted during a recent visit to The Tonight Show Starring Jimmy Fallon. "I felt like such a fool. I'm not a dancer. I don't do any of that. I have no experience in that field. And then I didn't sleep for two days."
Valieve won a silver medal with the creative routine at the Championship. Watch her performance and see Wednesday's dance below.