Mel B's Lookalike Daughter Recreates Her Most Iconic Spice Girls Outfits
By Rebekah Gonzalez
December 30, 2022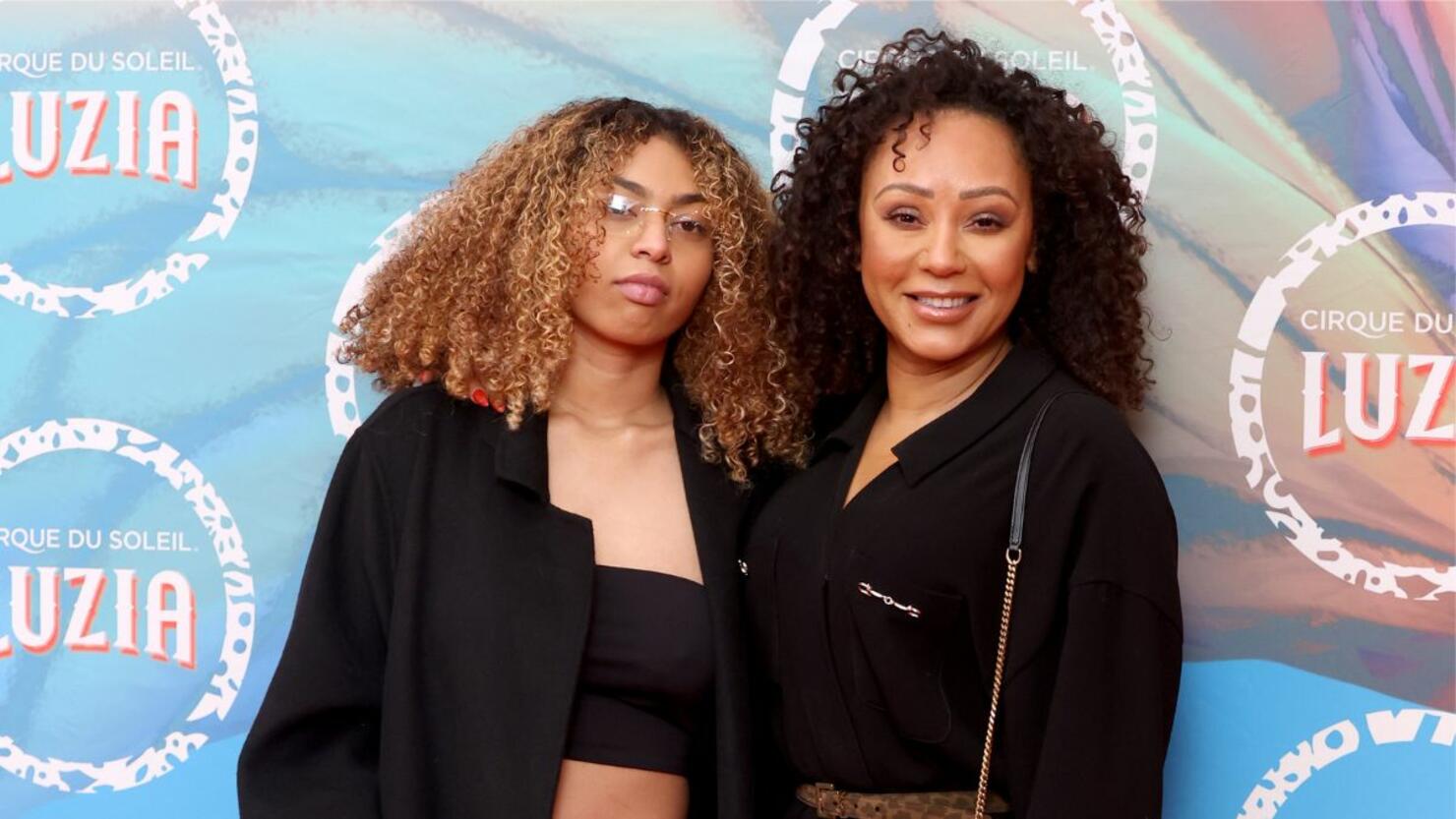 Melanie "Mel B" Brown's lookalike daughter Phoenix Brown shared a special gift with Spice Girls fans on social media this week. The 23-year-old transformed herself into her Scary Spice and recreated all of her mother's most iconic outfits from the girl group's '90s heyday.
Phoenix shared the three photo shoots on her TikTok with the captions "Re creating my mums iconic photos from the 90s." The first of the three sees Phoenix recreating her mom's "Say You'll Be There" music video.
She then went on to take her own creative liberties on the colorful tie-dyed look Mel B wore on the cover of the Spice Girls' 1997 album Spice Up Your Life. For the third and final look, Phoenix wore a gold crop top and leggings with arm cuffs and space buns to create Mel B's pose in the Spice World movie poster.
The photos from the TikToks were then posted on Phoenix's Instagram side-by-side to the original photos of her mother. Fans took to the comments to freak out about how much Phoenix resembles Mel B.
"I can't believe how much you look like her! Mel B should be so proud!!!" one fan wrote. For some fans, the recreations made them nostalgic and they couldn't believe how much time had passed. "I feel old now but this is awesome!!!" one fan wrote.